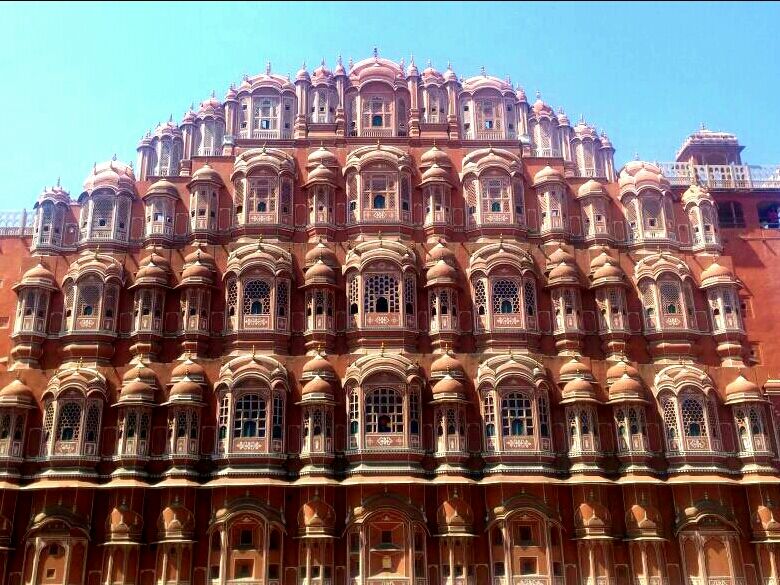 This trip was a weekend getaway from Delhi. The Pink City is located at a distance of 230 Km aproxx and the road from Dehi to Jaipur is NH8 which is in excellent condition. Travel time from Delhi to Jaipur is 5 hours which includes a breakfast and couple tea breaks.
We started our journey by 6 AM. Beautiful soundtracks, clear road and company of friends made the trip delightful.
By 11:30 we reached
Magnificent fort located at 11 Km from Jaipur city built by Raja Man Singh. Amer fort is spread across 4 square Km area.
The fort still stands as a grand example of ancient Indian architecture. It is known for its blend of Rajput and Hindu style of architecture and mixture of Hindu and Muslim style of ornamentation. The carvings on the ceiling and the walls are extraordinary features of this fort.
Entry fees of Amer Fort also called as Amber Fort is Rs 100.
It took us around 2 hours to explore the Fort.
There is a tunnel in Amer fort which leads to .
Situated on a hill called as "Cheel ka Tila" (Hill of Eagles). Jaigarh fort is said to have the largest canon in the world. To enter fort you need to pay 50 bucks more which we found to be bit expensive as Jaigarh fort has nothing much to offer than some view points which can be easily seen from other places in Amer Fort as well.
After visiting Jaigarh fort we went straight to Jaipur where we had our lunch and then started searching for hotel to stay.
Word of advise, plan your itinerary beforehand if you are going for just a day or two. It will save you lots of hassle and your valuable time at the destination. We spent around 3 hours trying to find hotel and it was bit frustating. We also got parking ticket issued and had to go to local police station to get our car out of impound.
Anyway after all these hassle we were able to find a cheap hotel near
The place is close to Jaipur railway station and cheap accomodation (Rs 700 twin sharing is easily available).
By 6 PM we decided to visit the local market
The market is famous for Jaipuri Handicrafts, artificial jewellery and Jaipuri fabrics. The place is a paradise for shopping freaks provided you have good bargaining skills. The Market gives you very good idea of the vibrant nature of Jaipur as it is full of colours and lightning. Beautiful and multicoloured handscrafts along with flashy jwelleries are the highlight of Bapu Bazar.
After some shopping we decided to have our dinner at
Place is located at 35 Km from Sindhi camp area and its a 45 mins drive. Must go place if you want to have real taste of Rajasthan. The buffet will cost you Rs 700 per person for Rajasthani Dishes and Rs 1100 for Multicusine.. All the food is vegetarian and finger licking
Place serves food by 11 PM but its suggested that you go early as apart from dinner the place offers you glimpses of Rajasthani Culture as well.
Folk dance, music, mind blowing talents, short camel safari, boating in artificial lake, more local dishes. It was like a mini fair.
We spend around 2 hours at the place which we felt was not quite enough.
Place also has a section where one can get an overview of house architecture in major states of India.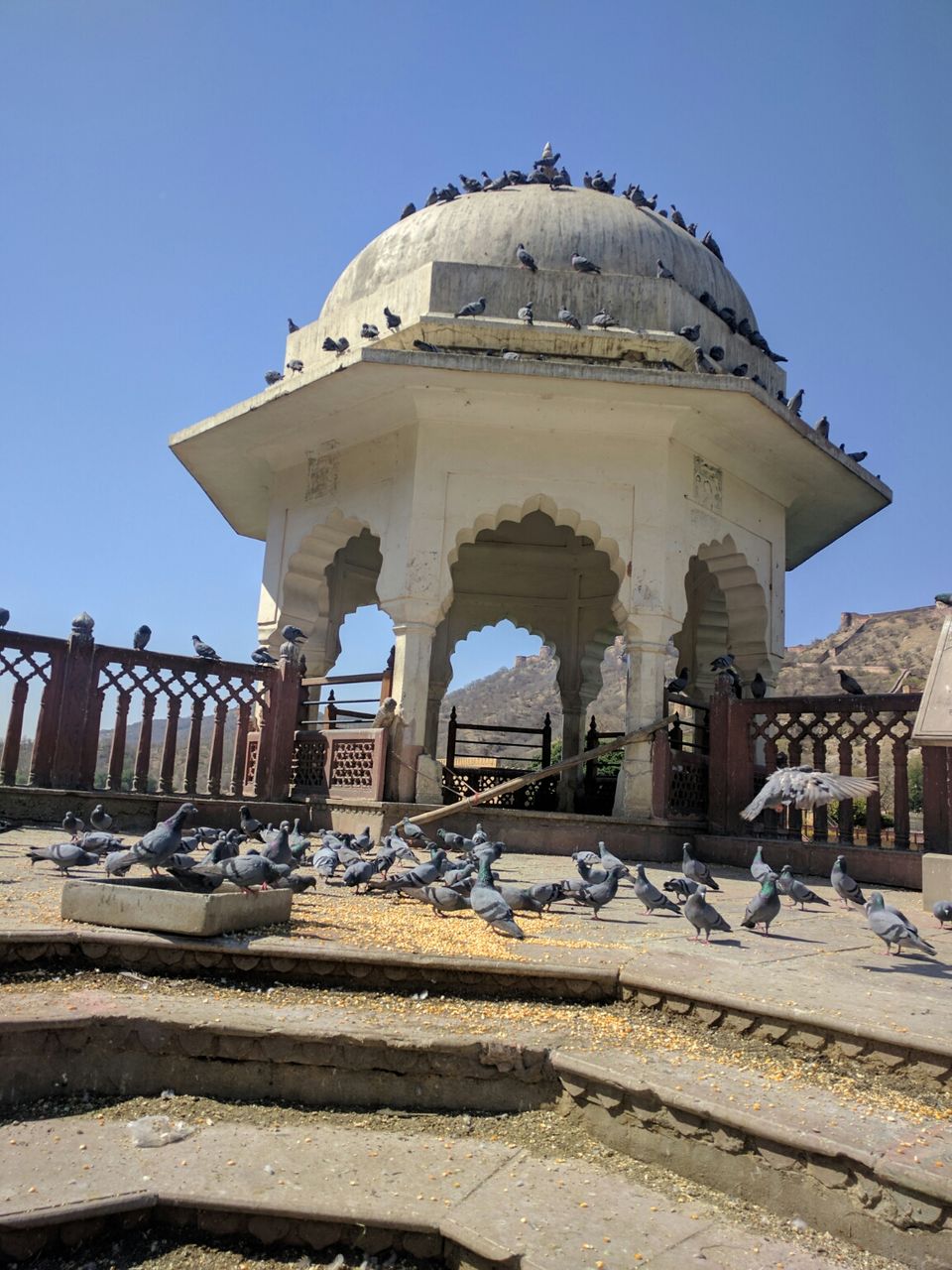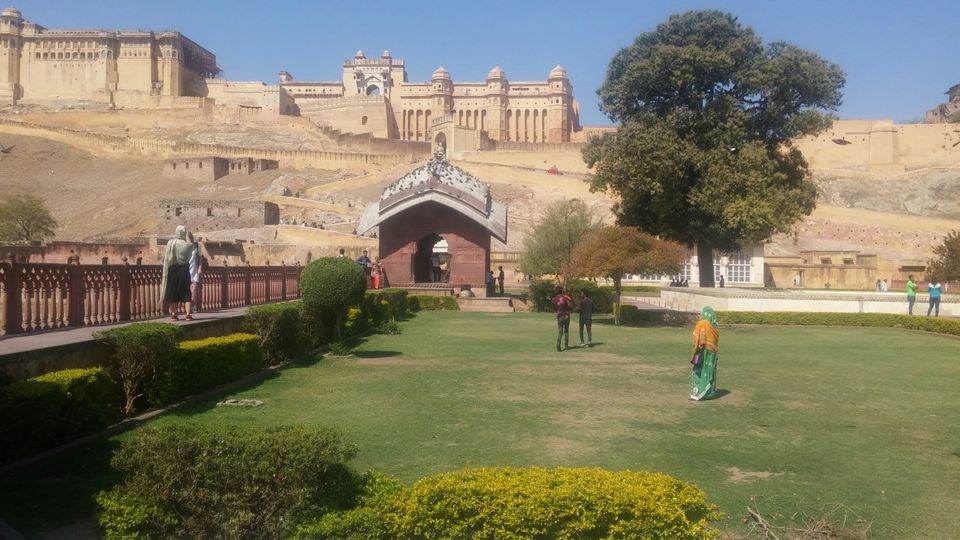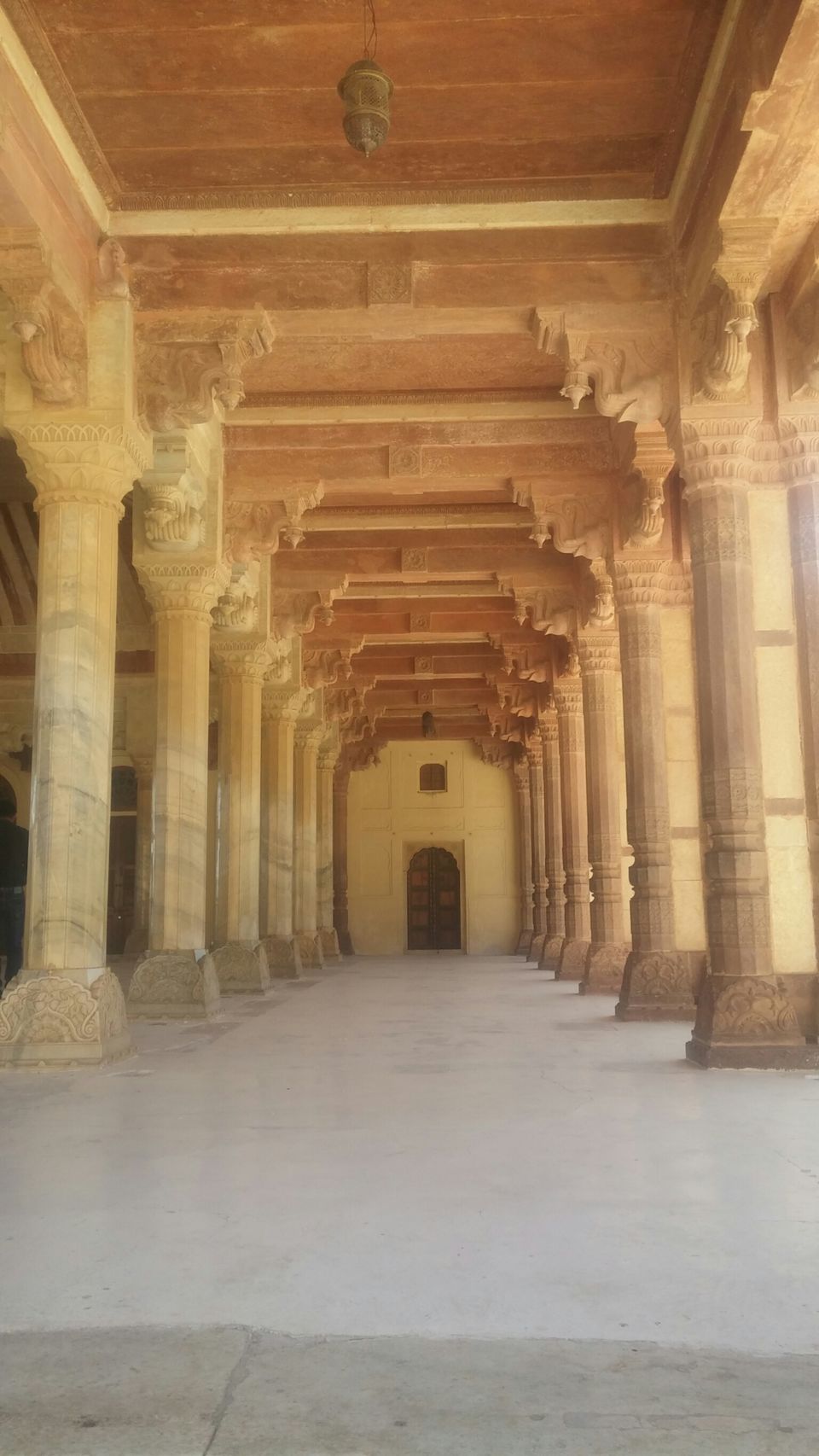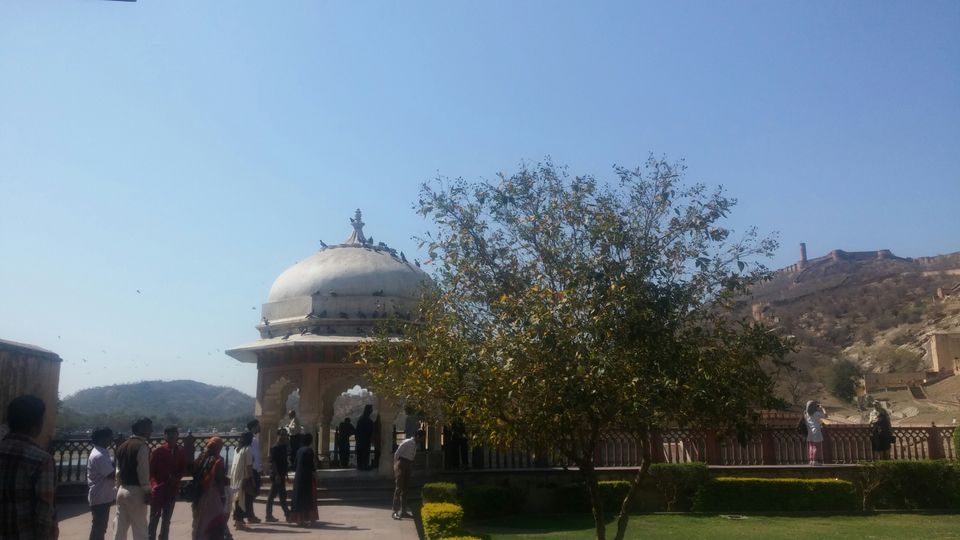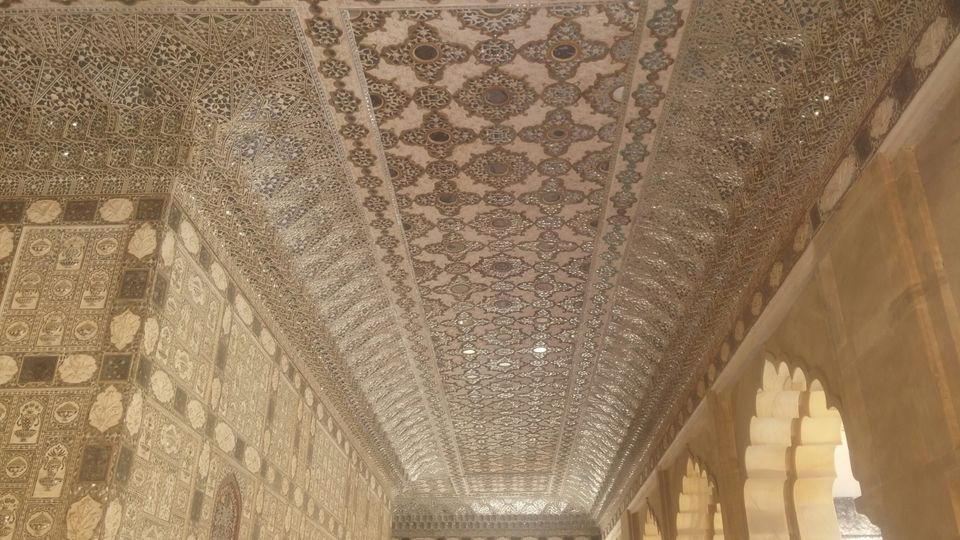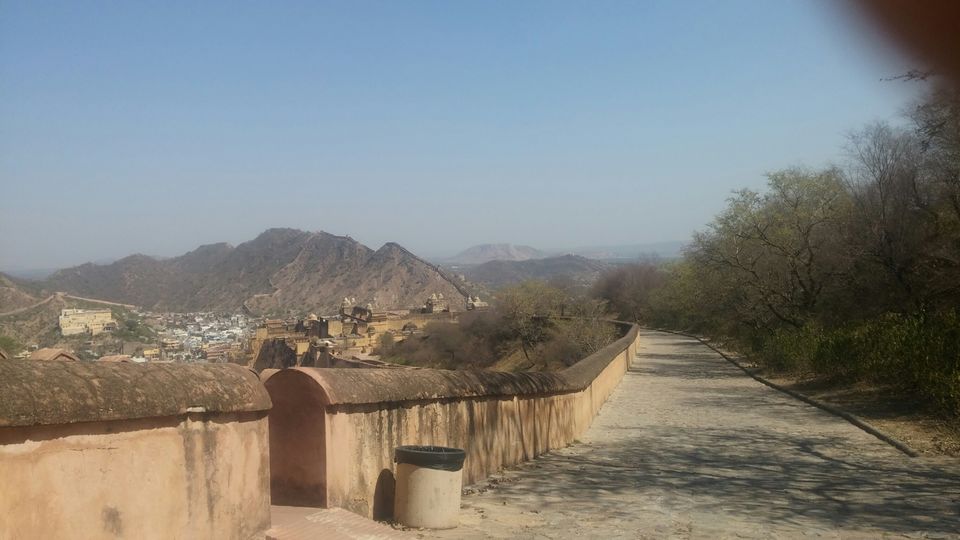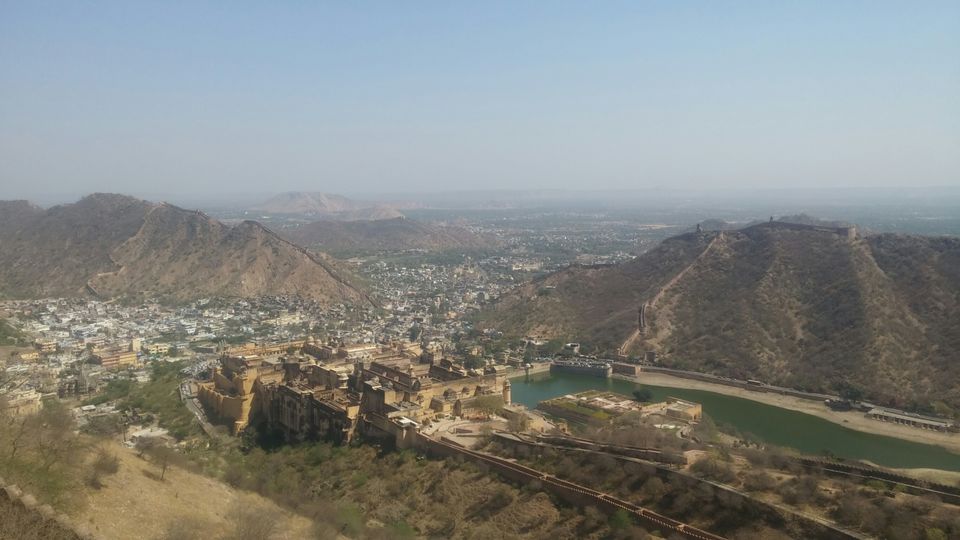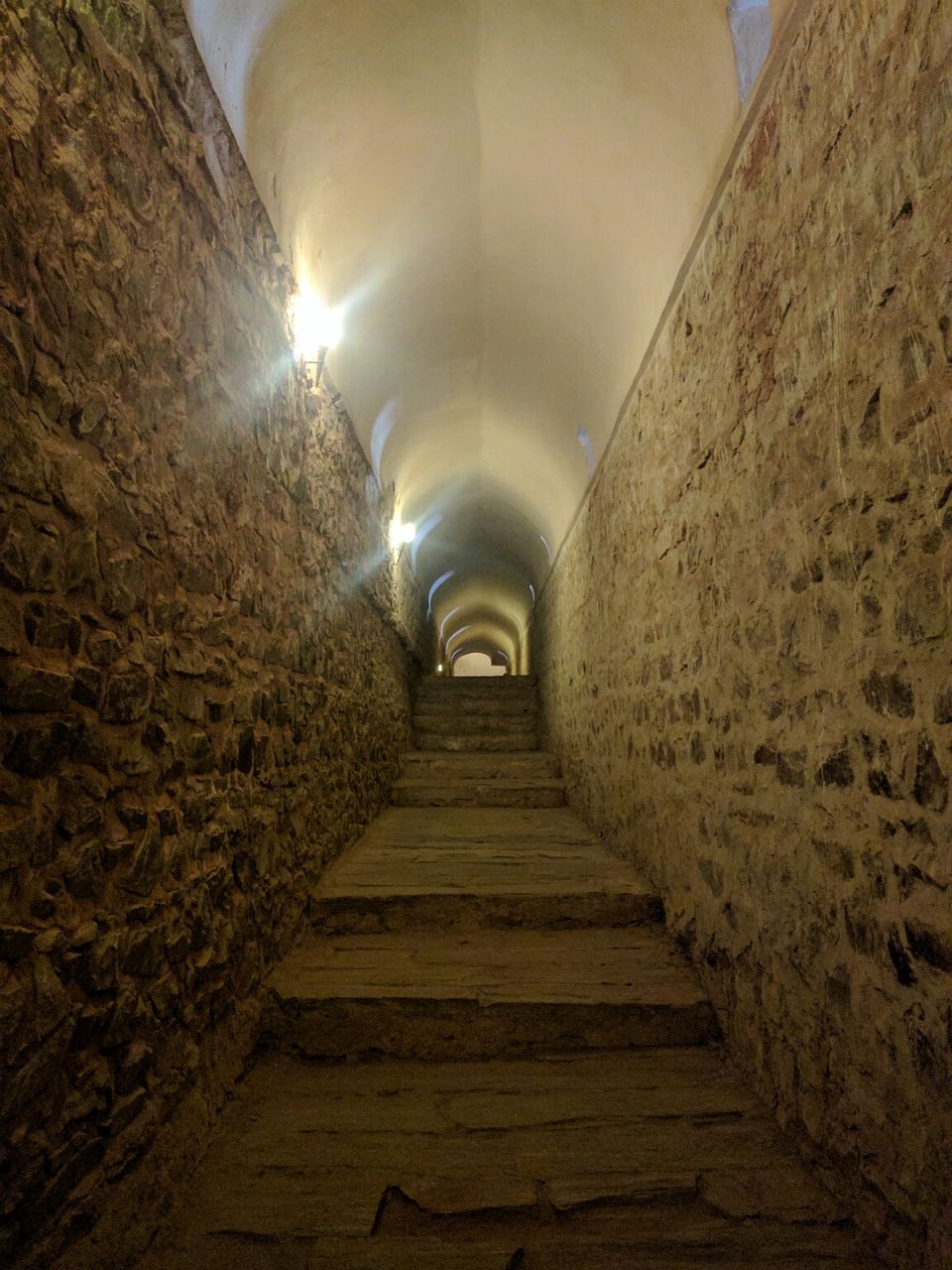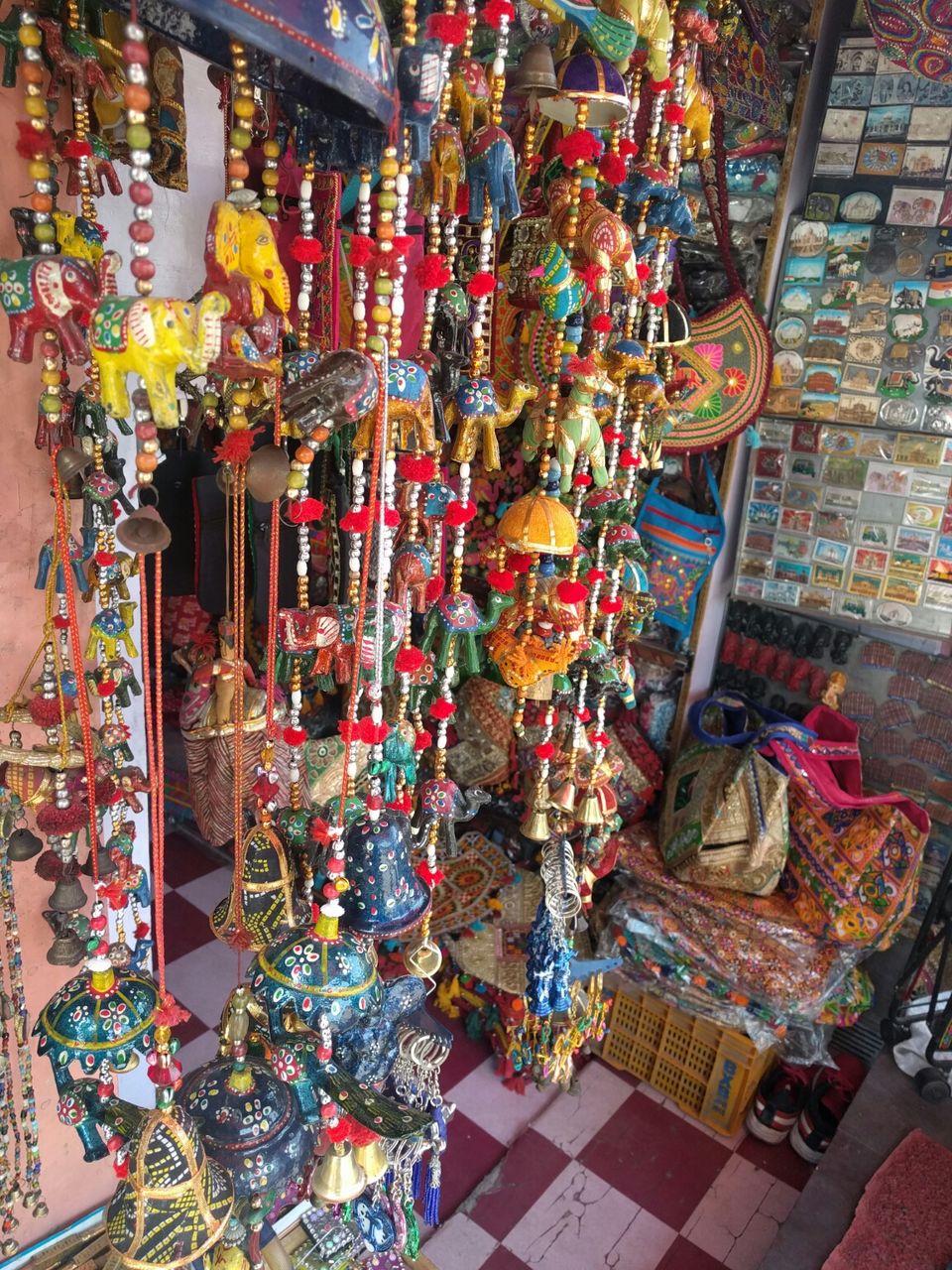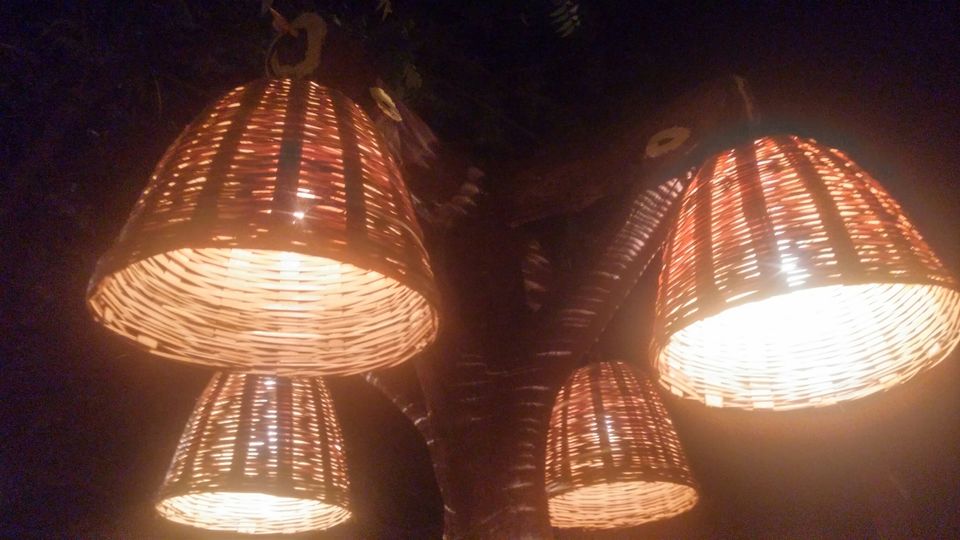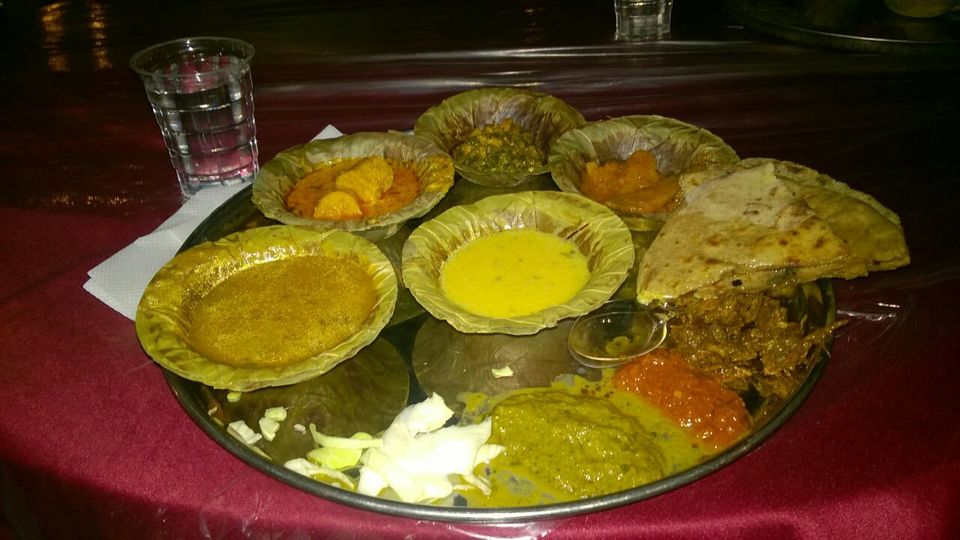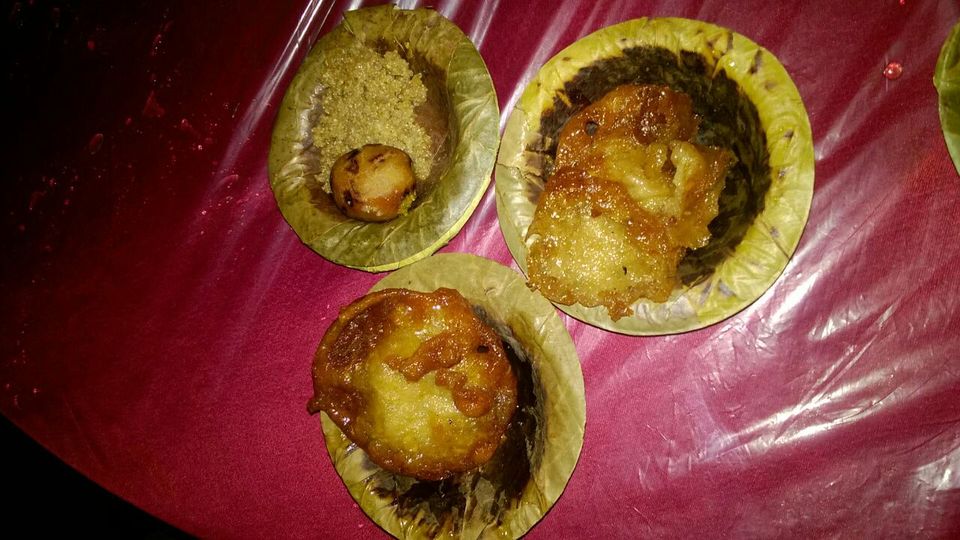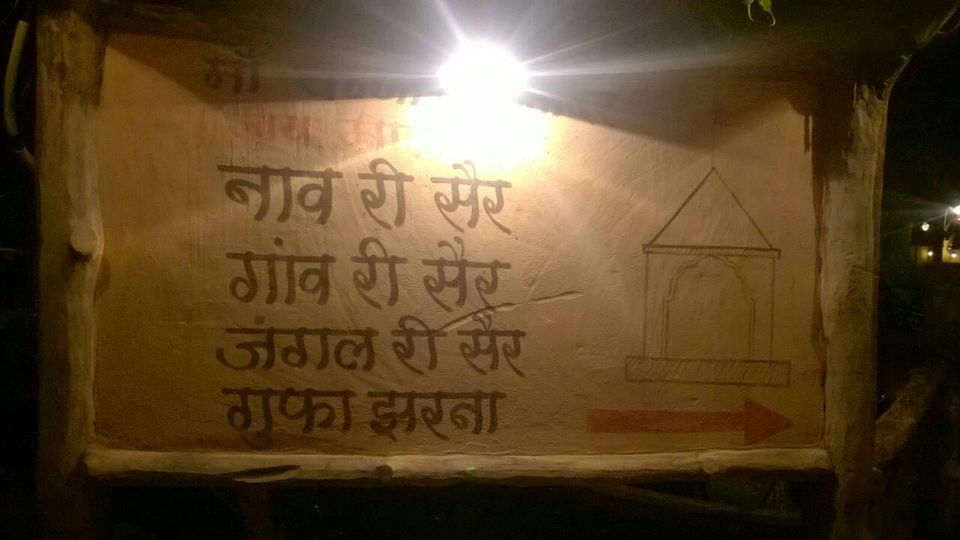 We started our day early as we wanted to see the famous sunrise at Nahargarh fort. As The Sun was set to rise at 06:47 hours that day we checked out from our hotel by 6 and rushed towards the Nahargarh fort which is around 35 Km from Sindhi camp as is near to Amer fort. The route to Nahargarh fort is full of twist and turns. The dawn was upon us and we had to hurry to reach to to view point. We vitnessed the first light of the day enroute to the fort and it was mesmerizing. After 40 min of drive we reached to Nahargarh fort just in time.
The view of yet to awake Pink city from Nahargarh Fort was spectacular. At 6:47 AM Sun showed up from behind the hills and aurora it created made us look at it in awe. Within no time The Sun was in its full golry and was shining brighlty.
One can enjoy Nahargarh museum and Shesh Mahel as well at this destination but as our schedule was fully packed so we decided to skip those.
On the way back to Jaipur city the early morning views of Jal Mahel got our attention and made us take a halt to enjoy the landscape and enjoy sip of tea.
After our breakfast we decided to cover the remining attaractions of Jaipur i.e. City Palace, Jantar Mantar and Hawa Mahel. All these attaractions are spread within radius of 2 Km within the city and can be easily covered in tike intervel of 2 to 3 hours.
Opening time of City Palace is morning 9:30 AM. Within the palace one can enjoy beautiful architecture of the Palace, Puppet Show, Art gallery, Weapons Gallery.
Bulit by King Sawai Pratap Singh is fine specimen of architectural genious. The Mahel has a wall containing 953 windows or so called "Jharokhas" used by Royal Ladies to see the functions across the streets without being seen from outside.
One has to pay 50 bucks to gain an enterance into Mahel
One can also get a composite ticket of 300 (advisable) to cover most of the attaraction of Jaipur.
By Afternoon we decided that its time to head home after gaining lots of memories and valuable experiences.