If there is heaven on earth, it is here, it is here, it is here!
Firdaus
Kashmir Great Lakes: July 23-30, 2016.
Regardless of time and age, Kashmir continues to embrace its pristine glory and serene beauty in every sense. If I'm not mistaken, every year, millions of travelers from across the globe shortlist Kashmir as their holiday or adventure destination, and end up exploring the panoramic views of the lush green valleys, enthralling peaks, and winding mountain passes.
Given the current turmoil in the state, I was advised to reconsider my decision by family and friends; however, my quest for adventure coupled with the passion for hiking made me determined to sign up for this "so-called less popular" trek. I would be lying if I'd say there was no element of nervousness and the numerous "what ifs" doing the rounds in my mind, but as Aamir Khan said in 3 Idiots, "apne dil ko sambhal le bache aur bol, all is well, all is well." In the end, everything pans out just fine. Unfortunately, my filmy side won't drift away so easily, and in this write up, my dear readers might get to witness many more versions (I'd try my best not to bore you though).
The spectacular beauty of alpine meadows, snow-clad mountain peaks and shimmering lakes is a sight that pleases the heart of a wanderlust and ardent explorers. The Kashmir Great Lakes is spread over 70 km, starting from Sonamarg (7,850 ft) and ending at Naranag (7,400 feet). Over the course of this picturesque journey, one gets the splendid opportunity to hike through the endearing Gadsar pass (13,750 ft), the highest point of the trek. Some adventure groups categorize this trek as being difficult, though for the average and enthusiastic trekker and those who are physically fit, it may be regarded as a moderate level trek. The route is open during the monsoon months from June to September, and is the classic monsoon trek. One just needs to pray that the weather forecast is in agreement with one's travel itinerary to make the journey more memorable and enjoyable.
Day 1: Arrival in Srinagar - Adrenaline levels were high when I boarded the 10:55 AM flight from Mumbai. As planned, I started reading my recently acquired novel "The Demonologist" by Ed & Lorraine Warren and tried not to think much about the situation in Srinagar. Call it excitement or tension, I was so lost in thoughts that I didn't even realize that there was a brief stopover at Jammu, following which we were to proceed to Srinagar. So, I observed a majority of the passengers disembarking once the plane came to a halt, and as I mentioned, I was dumb enough to get up from my seat, pack my novel, and happily walk out of the flight only to find out that I had gotten off at Jammu. Epic embarrassment! Nothing surprising followed - the ground security force asked me to go back and take my seat on the flight and the air hostesses were actually surprised to see me coming back. I had a silly smile on my face and might have given the remaining folks enough entertainment for the next 45 minutes or so. Anyways, I decided to simply shut my eyes and wait for my actual destination. Voila! We arrived in Srinagar before I knew it, and here I was waiting for my backpack at the baggage counter. Srinagar isn't one of those conventional and flamboyant airports that would interest the "metro" population. Little did I know that the city would be equally dead. We already had bookings at a houseboat on Dal Lake and the driver was at the airport to receive us. We had previously received word that there was no network connectivity, and so there was no way to inform folks back home that I had arrived safely in the city. As the car left the airport, the driver started to detail us on the current situation and how it had been worsening over the past few days. We heard him intently and asked him as many questions as we could while we drove through empty streets on a perfectly sunny day. I happened to observe several stones and pellets on the roads and pieces of shattered glass in some areas.
We arrived at Dal Lake in 15-20 minutes and I was introduced to my first Shikara ride. We were taken to our houseboat, Young Bombay Group of Houseboats, and was ecstatic to find myself there. The houseboat totally took me by surprise as I hadn't expected it to be so clean, cosy, and comfortable. It felt like home and half of my fatigue disappeared after sipping on some hot Kashmir Kehwa. That was my first and oh boy, did it taste good and refreshing. The only thing I got reminded of while having Kehwa was the scene in the Bollywood movie, Mission Kashmir, where one of the junior artistes goes like "altaf bhai, kehwa, riaz bhai, kehwa…" The owner was extremely courteous and paid careful attention to customer service and hospitality. We got to hear stories and opinions in the light of the recent events from the owner, which is when we were told that day travel to Sonamarg (the starting point of our trek on the following day) wouldn't be possible. On the other hand, we were fortunate to have Wifi connectivity on the houseboat that enabled us to contact the rest of the team, get updates from our organizers, Renok Adventures, and also let family know that we had arrived safely. Amidst all these conversations, we managed to take a short Shikara ride to the Dal Lake market. The surroundings were so calm that one wouldn't even imagine in their wildest nightmares that a place as beautiful as Dal Lake would be so desolate at this time of the year. One could sense the tension around, and to be honest, I was actually in two minds on whether to rejoice at being away from the hustle and bustle and enjoy the peace or feel sad about the lacking hungama. Dinner was served at 8:00 PM and would definitely rank among the best that I've had to date - simple, ghar ka khana types, including rice, roti, dal, chicken curry, sabzi, and salad.
As we had already received the news that day travel wouldn't be possible on the following day, we had to spend our Saturday in Srinagar too. We were given confirmation from Renok Adventures that we will be leaving for Sonamarg at 10:30 PM. Secondly, the rest of our fellow trekkers had also planned their travel such that they arrive by noon on Saturday. They were picked up from the airport and taken to a nearby hotel; they were asked to freshen up and wait until the driver would pick them up around 10:00 PM and come to Dal Lake to receive the two of us. Finally, I met the entire group around 10:45 PM and hit it off on a high note during the 2 hour drive to our guest house at Sonamarg. On the way, we were stopped at one of the army barricades, but nothing exciting happened (much to the reader's dismay). We reached our guest house at 1:00 AM. Although my friend and I had finished dinner at the houseboat, the others were tired and hungry. So, the ground coordinator of Renok Adventures had prepared dinner for the rest of us. We broke off after dinner and resigned to our rooms to get some sleep. Before we did so, we were told that we would be leaving for our trek around 10:00 AM on the following day.
Day 2: The valley beckons; trekking towards Nichnai pass - After a sumptuous breakfast of aloo parathas, we left for our starting point by car. It was a 10-15-minute drive along the river Sindh. A beautiful day lay ahead of us is what I told myself. Basic instructions were provided following which we began walking. The sunshine complemented the lush green meadows and the snow-capped mountains in the distant background as we continued our ascent towards Nichnai. Along the way, we stopped at an army base camp and a small hut, where we had our lunch and another cup of Kashmiri kehwa. We were advised to reach our first campsite by 4:00-5:00 PM, and we managed to do that with ease. We walked along several streams and on a slightly rocky terrain, stretching our muscles and preparing ourselves for the coming days. One of the many advantages of trekking in a decently-sized group is that you don't lose track or sight of them, and each individual keeps the spirits high and everyone else motivated. It makes the journey worthwhile and people get a chance to mingle better and get to know everyone.
As my fellow trekkers and mountain lovers might already know, the weather at high altitudes is always unpredictable It began to drizzle once we reached our campsite, but it didn't affect our spirits in any way. It lasted for merely 30 minutes after which the weather cleared and our tents were set up. We had some hot tea and biscuits and got to talking and knowing each other while sitting on the rocks of the stream flowing beside our campsite. I must say this was one of the highlights of this trek; the fact that we camped in valleys and close to streams, no matter how high we ascended on all days. The mornings were welcomed with stunning views of mountain passes and absolute serenity. We were treated to some good dinner afterwards following which we enjoyed a good night's rest.
Day 3: Destination Vishansar Lake, our first Great Lake - Today, we gained close to 12,500 ft as we trekked via the Nichnai pass and made our way to Vishansar. The trek comprised a steep ascent in some portions followed by a descent and standard walk towards Vishansar. There were a couple of instances where we were required to cross streams by removing our shoes. The cold water coupled with the sharp rocks beneath pinched our feet like never before, but for me honestly, the feeling was great. After all, who gets a chance to walk across pure running streams in the city. As i slowly made my way on to the other side, I stopped midway for a quick click (shoes in one hand and phone in the other). We halted briefly at the top of Nichnai pass by which time our guide and horses had also caught up. Next, began our 2 h descent towards Vishansar lake. Two of us reached the campsite around 1:45 PM, but unfortunately, we didn't have our lunch packets with us as we had kept it in another trekmates's bag who seemed to be slightly behind. However, there was nothing to fear, as our cook Praveen was here. He gladly volunteered to make us some hot Maggi (and for those who'd understand where I'm coming from), no one denies a bowl of hot Maggi at an altitude of 12,000 ft. The weather was slightly overcast around the time we arrived, but it was raining heavily. The other trekkers arrived in a while, after which I decided to walk to Vishansar lake. It was hardly a 10-minute casual walk and I was delighted to see the first great lake. Green still water against the peaks with the sun setting in the backdrop provided the perfect end to the evening. I went closer to the lake to enjoy the view and calmness. One really tends to forget all worries amidst that serenity and the mind is cautiously relaxed, and somewhat compelled to appreciate the beauty of Mother Nature. There is no competition, no hurry to reach anywhere, no one to bother you, and none to blame you for doing what your heart has set out to do. It's just you and your tanhayee talking and getting to know yourself better. It sounds deep and poetic, but I assure you that such calmness demands poetry and brings out the best of you within a short time period. To add to the excitement, we requested a fisherman to catch some fresh fish for supper and he successfully managed a few. I needn't say more as I'm sure all you fish lovers might already be envying us. Fish masala, dal, sabzi, rice, and roti was the menu for tonight and we were more than overjoyed to have been part of this delicious feast. Then, it was time to resign to our tents and prepare ourselves for another eventful day of trekking.
Day 4: Let's rest our legs today, buddy and explore VIshansar! - I woke up at my usual time of 6:00 AM (mind it, without an alarm clock's blaring voice next to my ears). Actually, I didn't even need one as my daily morning routine call forced me to get out of my sleeping bag and run to the rocks, or for the more sophisticated audience, the toilet tent. As I made my earnest attempt at finding a suitable spot, the sun shone indicating that it's going to be another wonderful day. As I walked back to my tent and started to prepare my clothes for the day, our guide came over and said if we would agree to have our first rest day today instead of ascending to Gadsar. We were well on track per our itinerary and complied with his request. He also mentioned that since we were a small group, we could cover some extra distance on the following 2 days and have another rest day on Friday, if required. That was it! All of us took our own sweet time to get out of the tents, while we decided to walk down to the Vishansar valley and spend some time at the lake too. After breakfast, we went to the lake where a couple of our enthusiastic trekmates decided to take a dip in the pristine water. Ready steady po! And before we knew it they were out of the water, freezing to death. I would be lying if I said it wasn't a funny sight, but hats off to them for doing this and having their interests satisfied. We left for the valley after this brief swimming stint and played with mountain sheep along the way. It was definitely a relaxing day and our intentions were clear in simply soaking the bright sunshine and hog.
Day 5: Damn you mountain weather! We were forced to take another rest day - Our hopes were lowered when we woke up today as it had been raining all night and the weather was dull and gloomy. From the looks of it, the Rain Gods had their message loud and clear and were adamant on testing our patience. Our guide told us bluntly that if the weather conditions didn't improve during the day or got worse, we might have to end up going back to Sonamarg via the same route. For those of you who have done a decent number of high altitude treks and are aware of what I call "mountain etiquette," you would know that even if the trekkers can walk through changing climatic conditions and terrains, our accompanying beasts of burden would not necessarily be able to make it via the normal route. So, there are times when there is a certain level of disappointment, frustration, and anger on the mountain weather (as luck would have it), and people end up wishing they had a magic wand that would immediately reverse the weather conditions. Unfortunately, this happens only in silly Bollywood movies and fairytales, and all one can possibly survive on is sheer hope and patience. As I always say, mountains have their own way of teaching strategies in the real-life setting.
Day 6: We touched the highest point in our trek, en route to Gadsar via Gadsar Pass - Thankfully, the rains had stopped the previous evening though the weather wasn't the best this morning. It was overcast and the clouds were seriously within our reach. However, we were determined to march forward and reach our next campsite, which we were told was around 12 km from Vishansar and should take us approximately 6 h to reach. We finished a quick breakfast and set out. The initial few kilometers were basically an ascent to the highest point of the Great Lakes trek (the Gadsar Pass) at an altitude of 13,500 ft. En route, we passed the Krishansar Lake. Owing to the not-so-clear skies, the view was slightly romantic and eerie (to some extent in a good way). We didn't waste any time clicking pictures as we had to reach the top before the weather got any worse. The ascent felt great as it involved hiking along a rough and winding terrain. Fortunately, the weather was clearing up as we gained altitude and within an hour or so, our horses were within sight as well. Once we reached the top, we could see the Gadsar lake in the distance. Our fellow guide told us that the rest of the trek would involve descending into the valley and crossing the Gadsar lake, a ballpark estimate of 2-3 h depending on the trekker's speed. My friend and I managed to reach the campsite by 1:45 PM again, and what are the odds of not having our lunch boxes again? Surprise!!! We freshened up and had a bowl of hot Maggi, following which we sat by stream and enjoyed the rest the sunset. The clouds had luckily disappeared and the climate was refreshing and rejuvenating. Gadsar pass had a small army camp where we had to submit our registration forms and provide details before setting up our tents. From what we heard, this army camp was approximately 60 km away from the POC. One could easily get lost in viewing the panorama of towering peaks with the mountain sheep grazing to their heart's content. We knew the best was yet to come and we sure weren't mistaken.
Day 7: The longest, but definitely the best day of the trek: from Gadsar to Gangabal - Everything comes at a price, as they say it, and this was the day that all of us had eagerly been waiting for. As we had an extra rest day owing to bad weather, we had to cover double the distance and trek for almost 22 km to reach Gangabal. We had an early breakfast and started our journey around 7:30 AM. The initial couple of hours involved walking along a mountain ridge and crossing over to the other side to reach Satsar (Seven Lakes). As the name suggests, the area comprised smaller, but elegant patches of blue water beneath crystal clear skies, thereby providing the perfect blend of divine beauty and natural surroundings. I wouldn't say that the hike was difficult, but what made it taxing was the distance that we needed to cover. Post-lunch, we had some more excitement in store as we walked over huge boulders for over an hour to reach the top of Satsar pass and make our way to Gangabal. This rocky patch was fantabulously enriching as all of us had to mark our steps carefully and ensure that we don't end up slipping or blocking our fellow trekkers' path. As safety measures, it was advisable that people scared of heights do not look onto the other side, which essentially had the deep valley, to avoid any nervousness from creeping in. I have to say that each member in the group was brave and strong enough to trek this terrain and feel proud of the adrenaline rush within. All of us managed to reach the top of Satsar pass within the next 180-190 minutes.
Words could not describe the view from this peak. A splendid scenery encompassing the Twin Great Lakes, Gangabal and Nindkul, with Mt. Harmukh in the backdrop lay ahead of us. We were proud of our achievement as we knew that 80% of the trek was completed and all that remained in the next 2 days was a moderate descent. We spent close to 45 minutes here, clicking several pictures, following which we started our descent towards our last campsite, Nindkul. We reached there by 5:00 PM, freshened up, and relaxed our muscles to get rid of the fatigue. Mission accomplished, as I gazed up to see the clouds brush away to make Mt. Harmukh smile right back at me. The setting sun made the waters shine while I kept staring at it wondering If I'd get to view anything better than this. The best part about such journeys is that the beauty becomes so clearly etched in thy memories that no DSLR or high resolution camera can capture. It remains in your mind for as long as you can possibly remember, and years later, you relive these moments and the actual journey through them. There was a spark of disappointment as this was the last day of camping and we knew that the following day would mark the end of this amazing Kashmir trek. We resigned to our tents after supper and decided to start our descent slightly late the following day.
Day 8: It all ends here, but never say never again; from Gangabal to Naranag - My excitement woke me up at the usual time today as well, and while I got ready for the last day, our guide came over and asked us whether we would be interested to walk to the Gangabal Lake, click some pictures, and then have breakfast and commence our descent to Naranag. "Of course," we responded in chorus. So, we had a warm-up hike to Gangabal before breakfast. In the early hours of the day, the lake was calm and possibly preparing itself for the trekker's delight. The rays of the sun added to this mesmerizing effect and we ended up clicking a few quick pictures. Unfortunately, we couldn't spend much time here, and I couldn't get back to my thinking ways (Haha!). As they say it, soak in as much as you can, as there is always a next time and a much better destination to look forward to. So, that's precisely what I did and we returned to our tents, had a filling breakfast and started our onward descent towards Naranag. The journey lasted 5 hours and the trail led us through a forest with several twists and turns. We halted at a tea hut for some hot tea and Kashmiri bread an hour prior to our final stop, and before we knew it, we were at the hotel in Naranag.
We were expecting that the situation in the city might have gotten better while we were up in the mountains, but alas! It had only become worse and travel during day time wasn't feasible yet. Each one of us were dying to take a hot shower (for obvious reasons), and it wasn't long before the hotel owner informed us that we will be leaving around midnight. Meanwhile, a few of us started to reschedule our flights for the next morning (as my friend from Mumbai and I) had our previous flight bookings for Sunday afternoon. We reached a mutual consensus that we needed to get out of this place at the earliest as the best part of the trip had come to an end. All of us had taken a substantial risk a week ago when we decided to fly down to Kashmir despite the serious state of affairs, demonstrate daring camaraderie at all times, and complete close to 70 km over a week. We now had to get back to reality as people back home were worried and it would have been stupidity on our part to stay back at Srinagar any longer. The flight rescheduling was successful and we informed the hotel owner that we could be dropped off at Srinagar airport itself.
After relishing Mutton Rogan Josh and steamed rice for dinner, we bid our goodbyes and left for Srinagar airport in the dark hours of the night. Honestly, everything seemed to be coming straight out of a Bollywood movie, and as we drove past the small villages on narrow roads, I got reminded of Akshay Kumar's Airlift, funny but true. All of us remained attentive until we were close to the airport, where the Army stood at high alert. We reach by 2:05 AM and waited outside the airport for another 3 hours before the gates opened. Our flight to Delhi departed on time. We had breakfast at Delhi airport, and landed in Mumbai by 1:00 PM. This beautiful and super exciting journey had ended, and I took back several memories to last a lifetime.
As I look back on this trek, it gave me peace and the strength to believe in myself for the better. Although it was physically demanding in some portions, the primary outcome was nothing short of WOW. The pleasure of being close to Mother Nature and experiencing its charm and beauty is a world of its own - every trekker's passion. What's most important is to enjoy the journey; it's not about reaching the summit first, but rather maintaining an average pace and soaking in the beauty at all points. Mountains have their way of touching your hearts and one should really have the patience and intent to appreciate it. It's like wine, the older it gets, the better it tastes. For all you adventure enthusiasts who haven't been to this fairyland, I'd strongly recommend you give it a shot. This trek may not be listed amongst the top treks of the country, but I assure you won't be disappointed if you take out one week of your busy schedules and rush to this place.
Now it's time for me to sign off and start planning my next adventure. So, folks keep travelling, discovering, and living your life to the fullest, because without travel, our very existence would be marred by tension, crankiness, and utmost fear.
Cheers to all...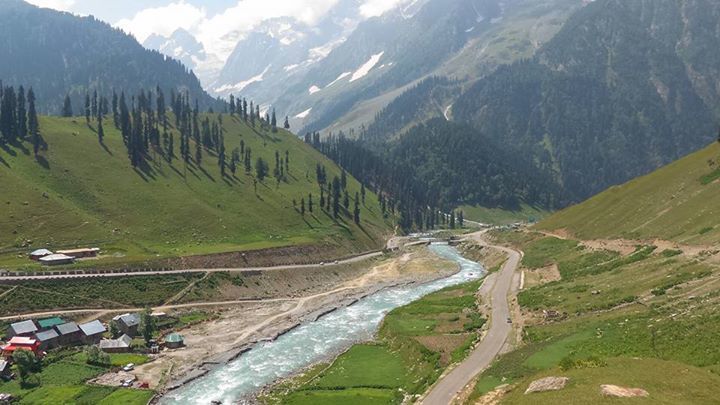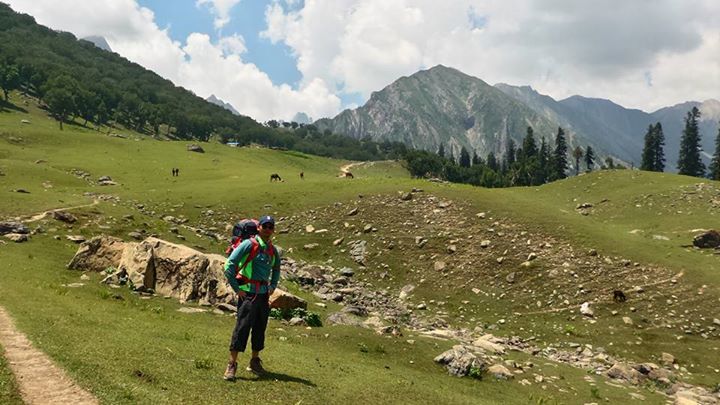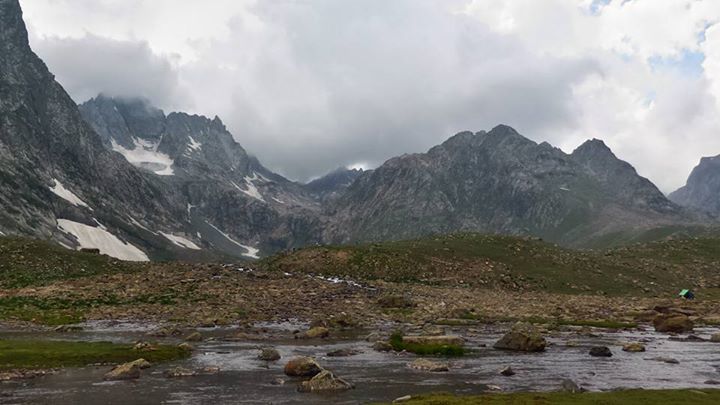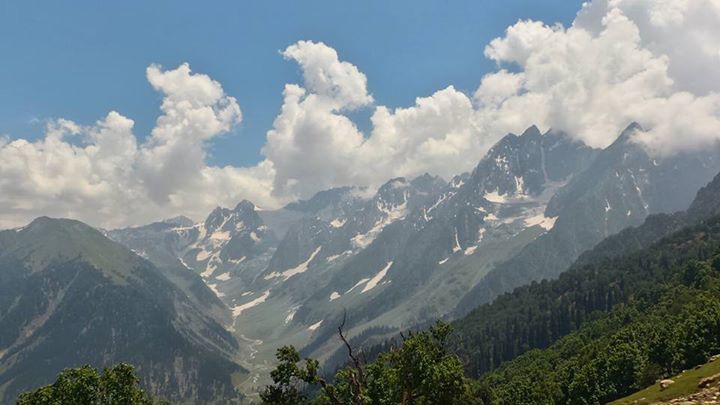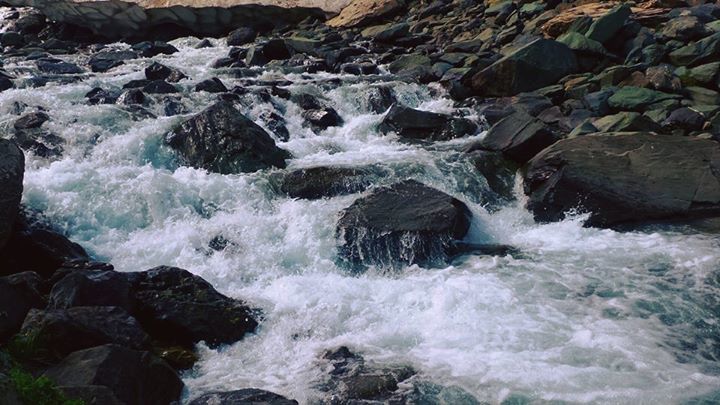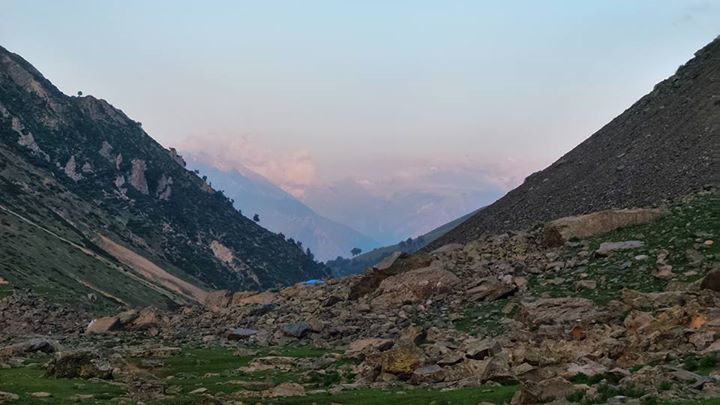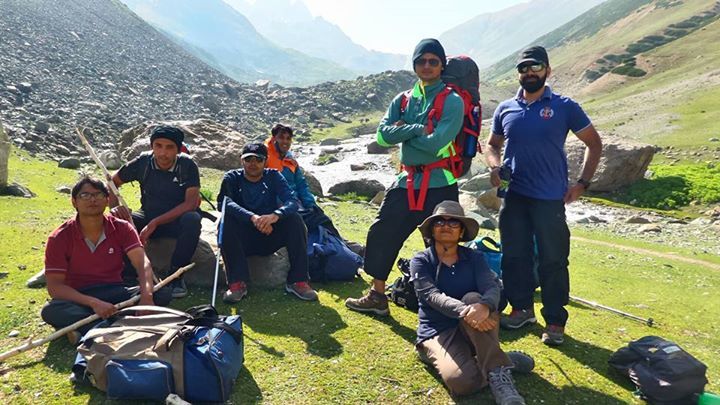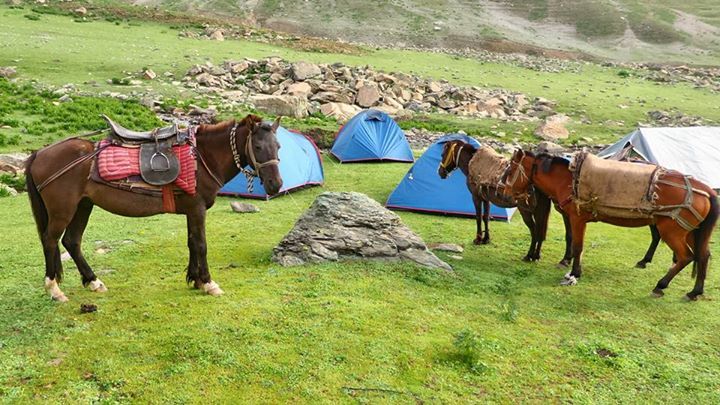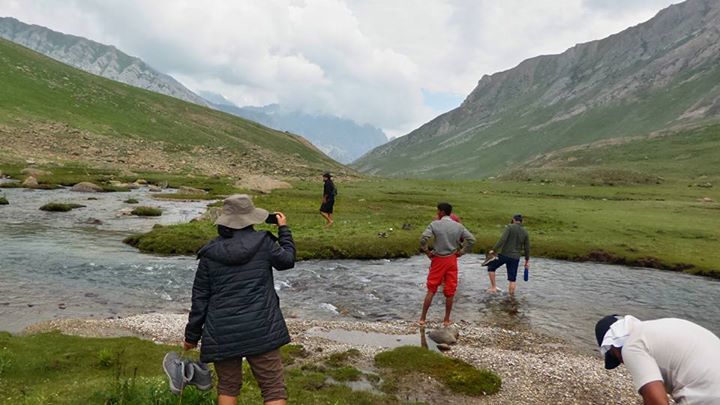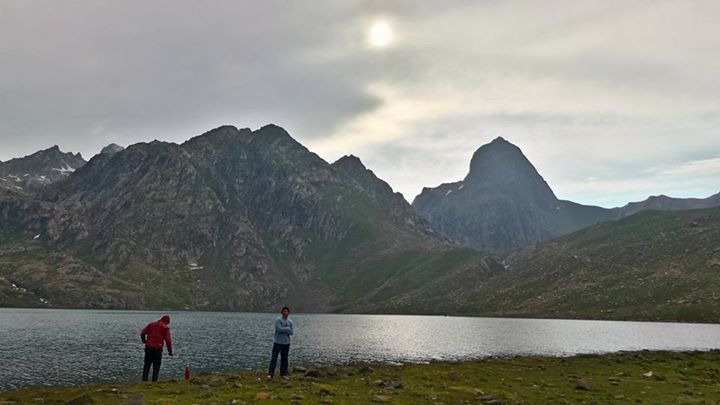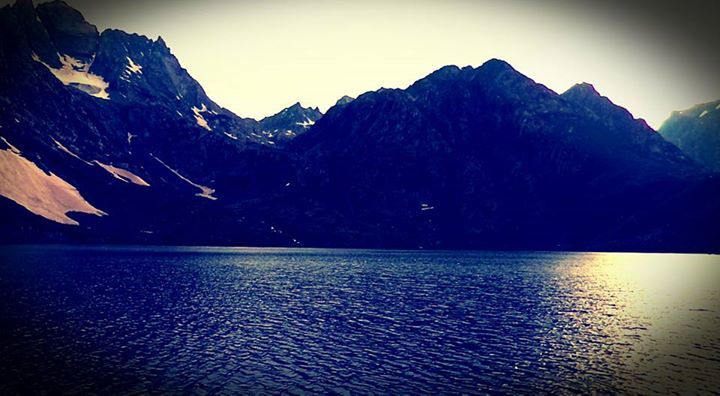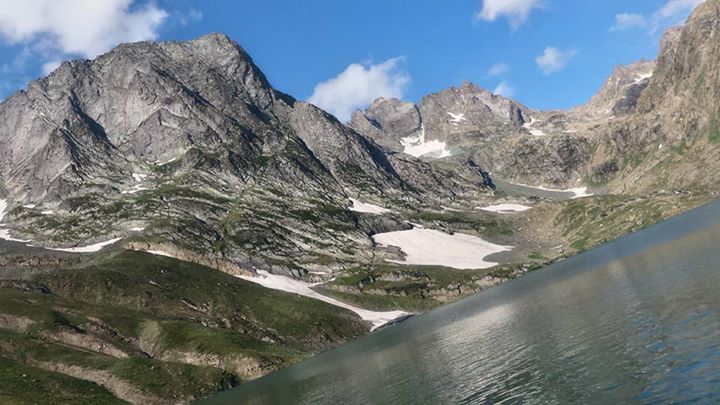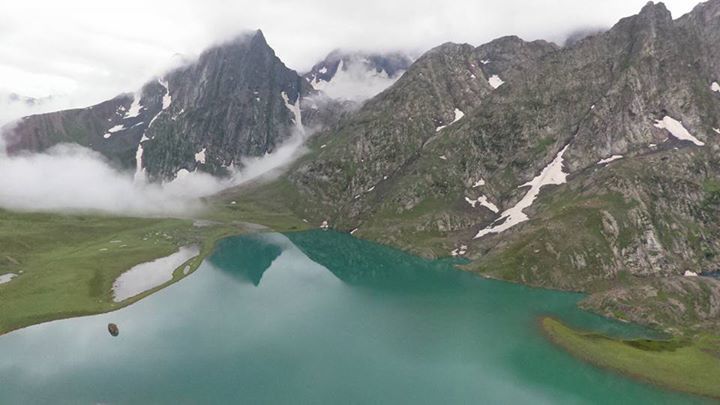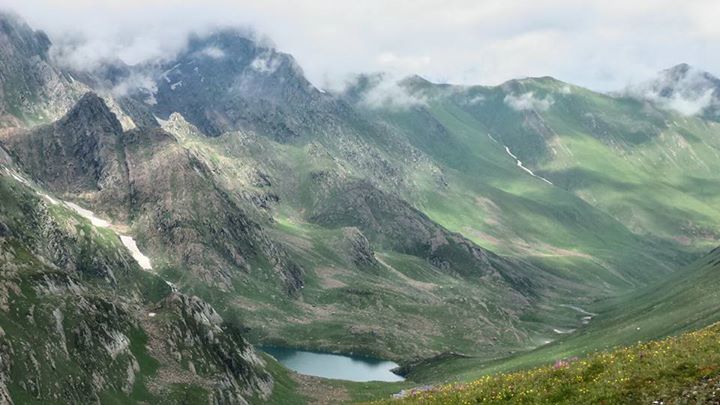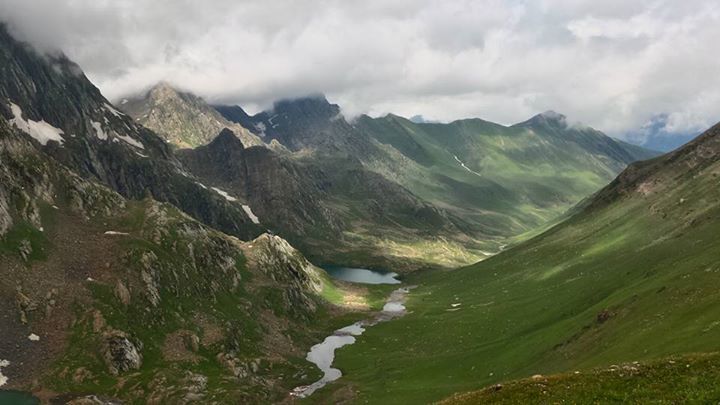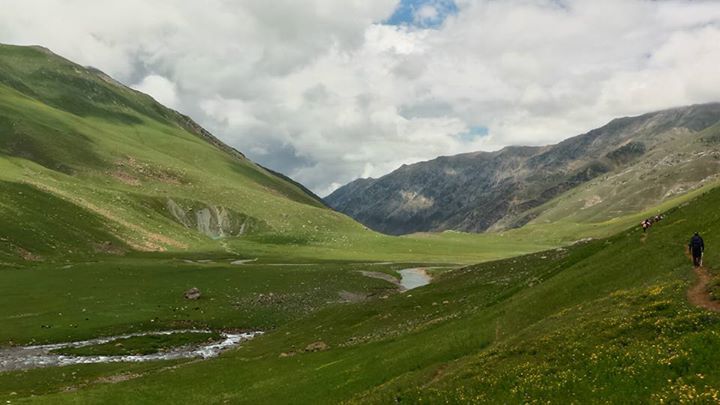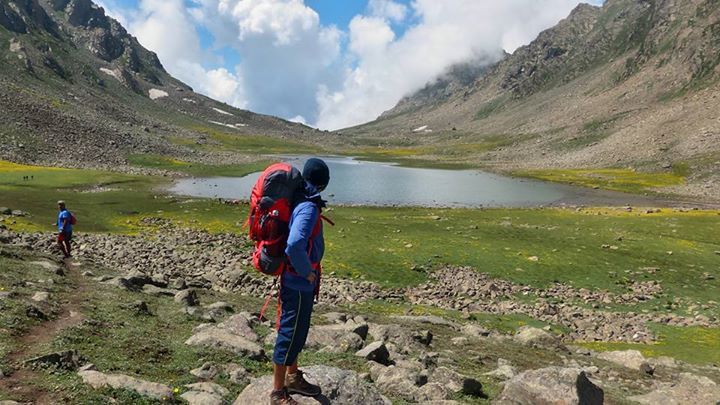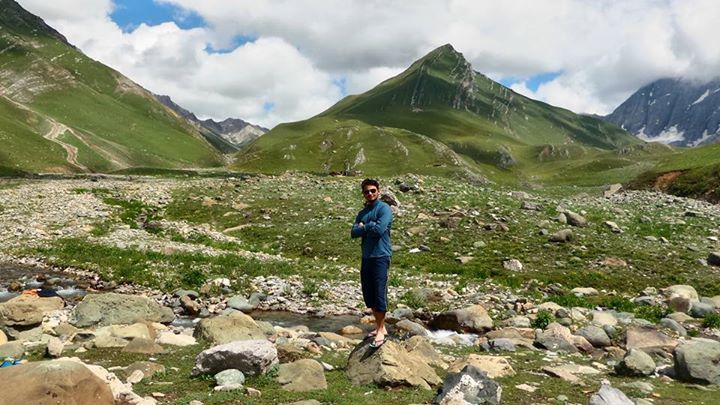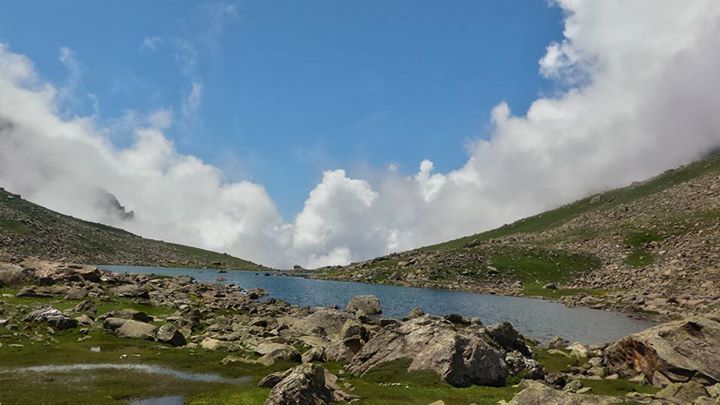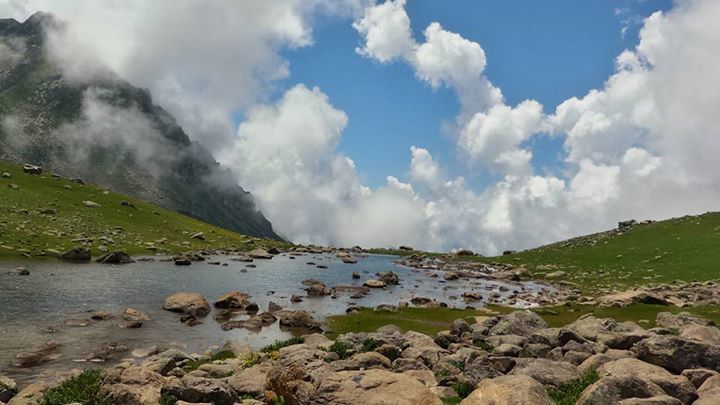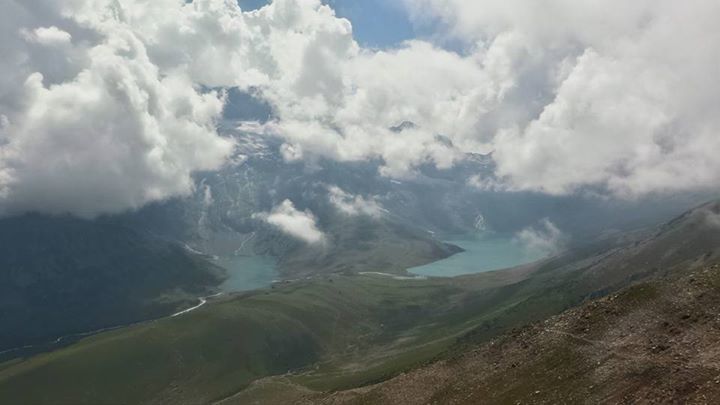 Frequent searches leading to this page:-
kashmir budget holiday travel package, srinagar travel guide, top resorts and hotels in Kashmir, places to visit near jammu, best time to travel kashmir, most visited places in jammu and kashmir, srinagar package for family, solo trip kashmir package from delhi, family trip package to gulmarg, srinagar honeymoon luxury package, kashmir group trek package, top activities in kashmir, best local site seeing in kashmir