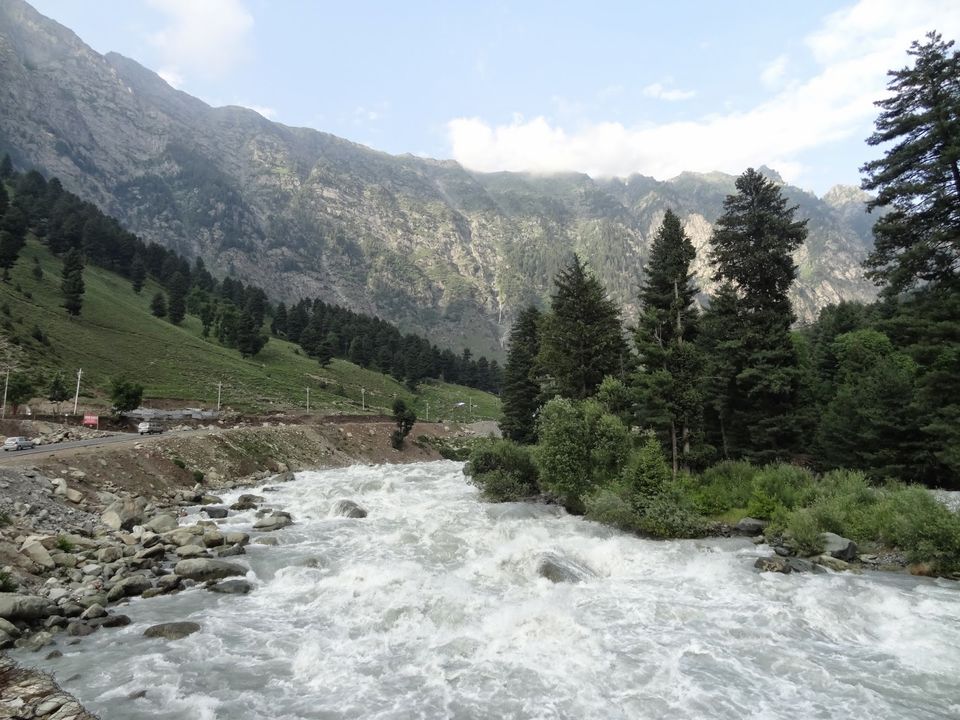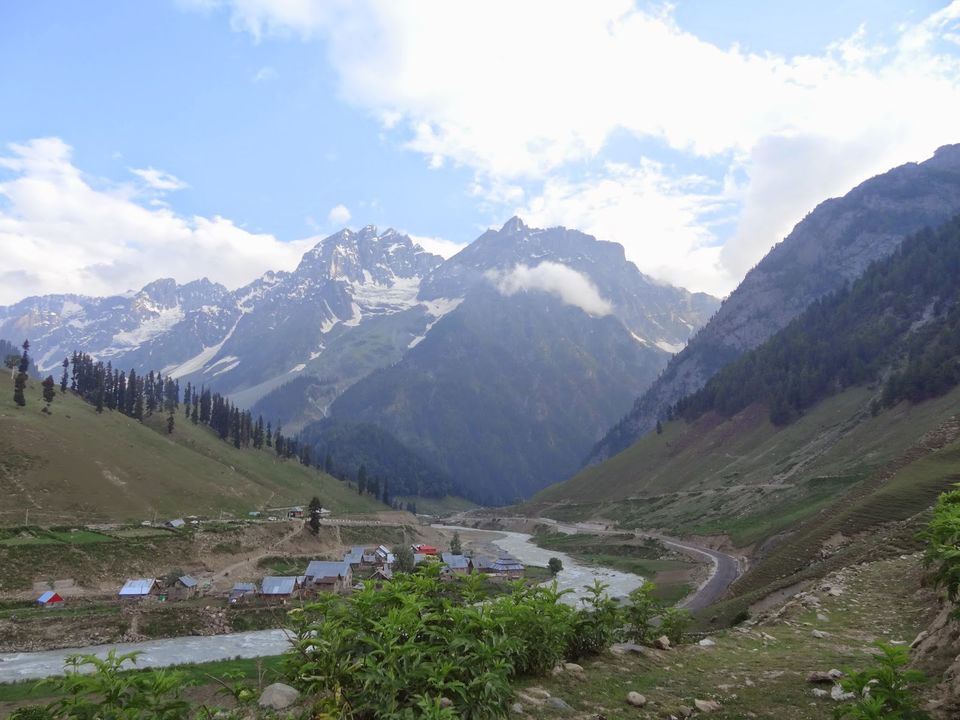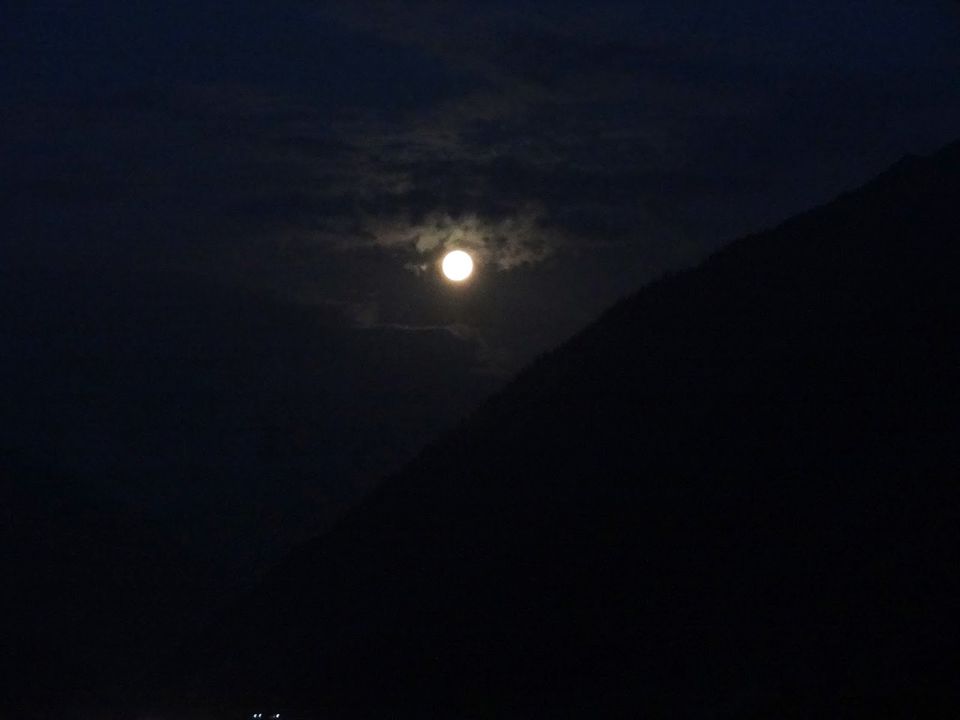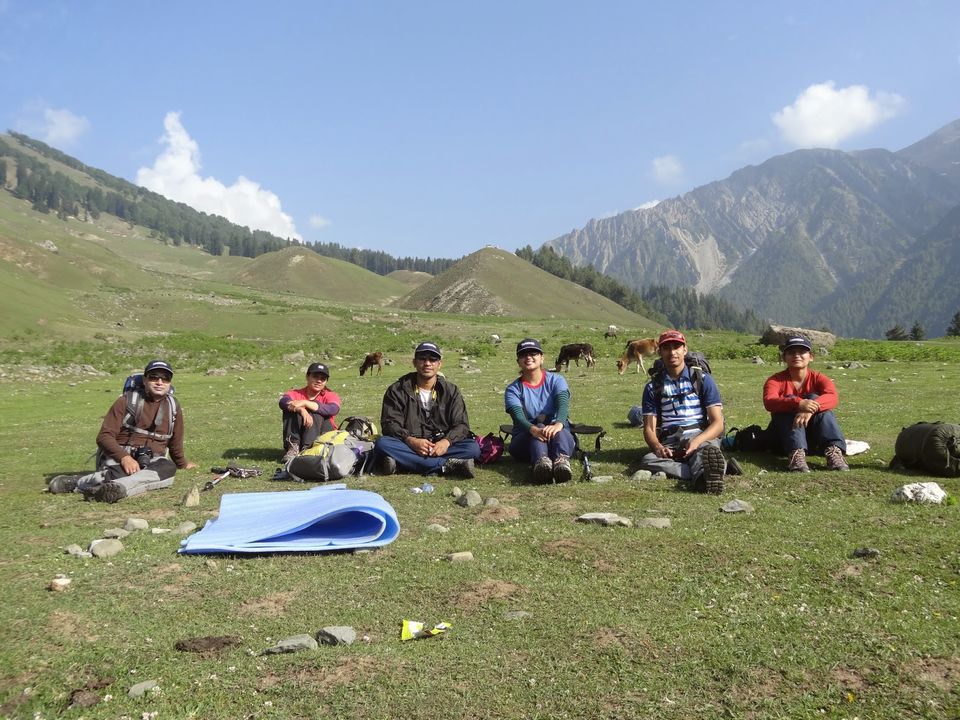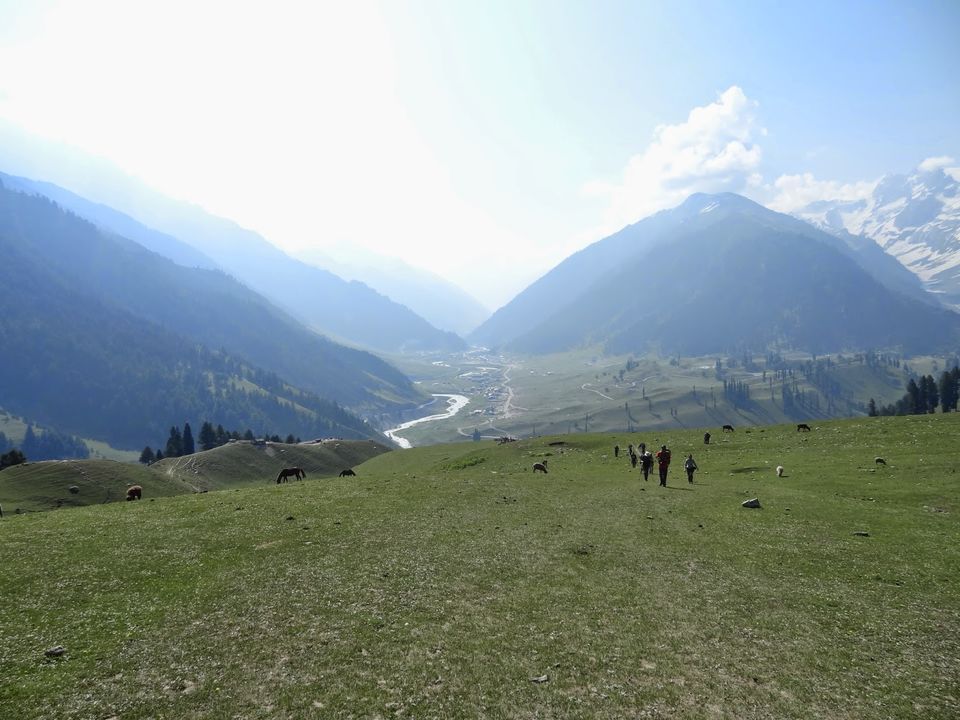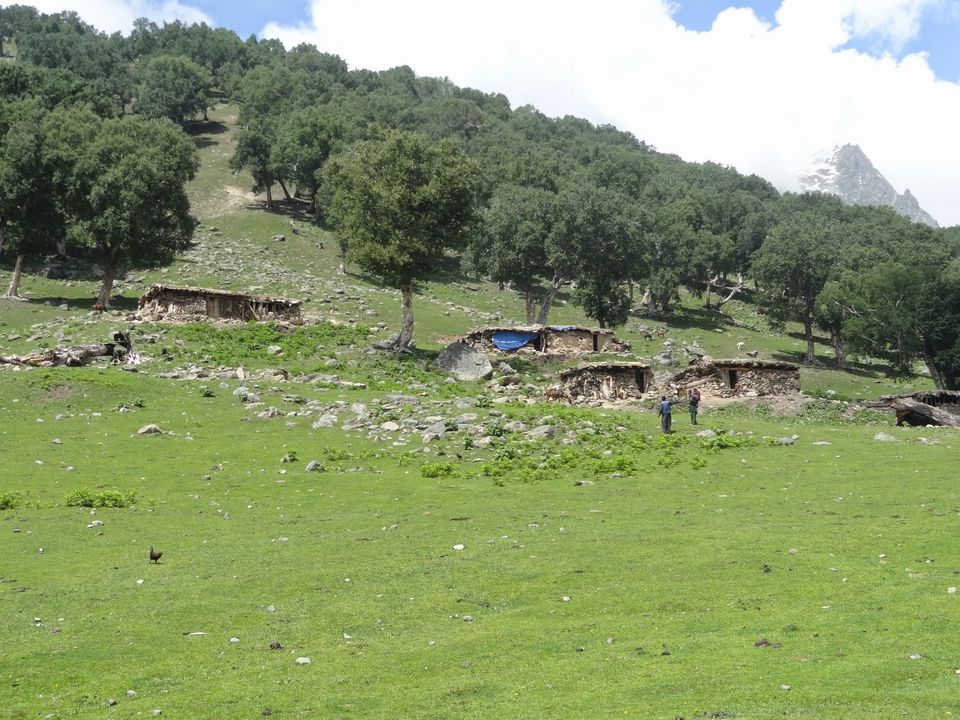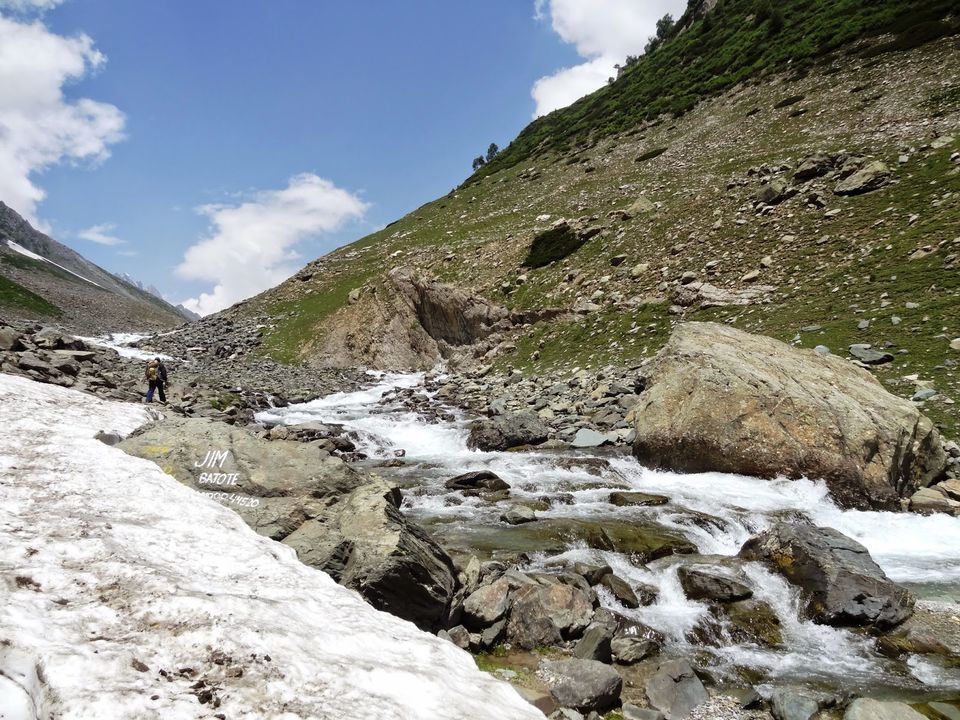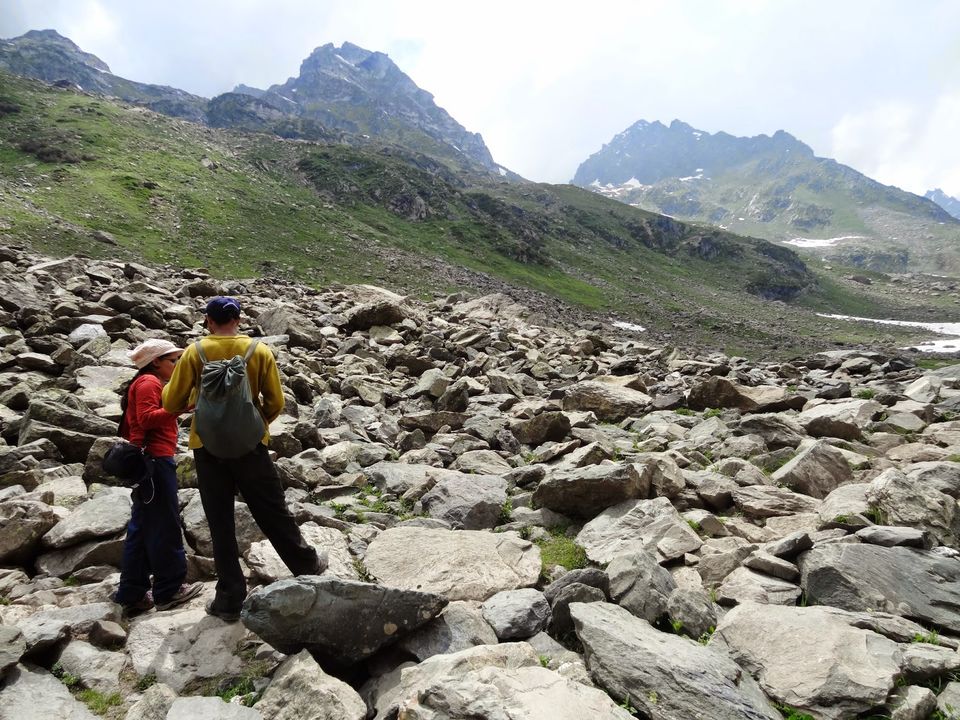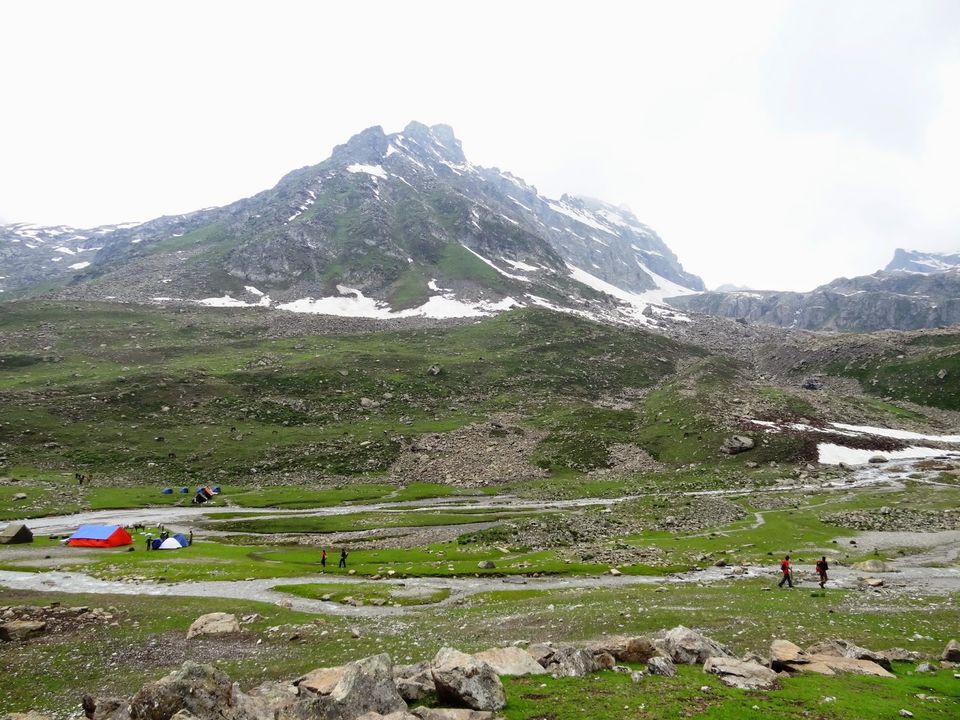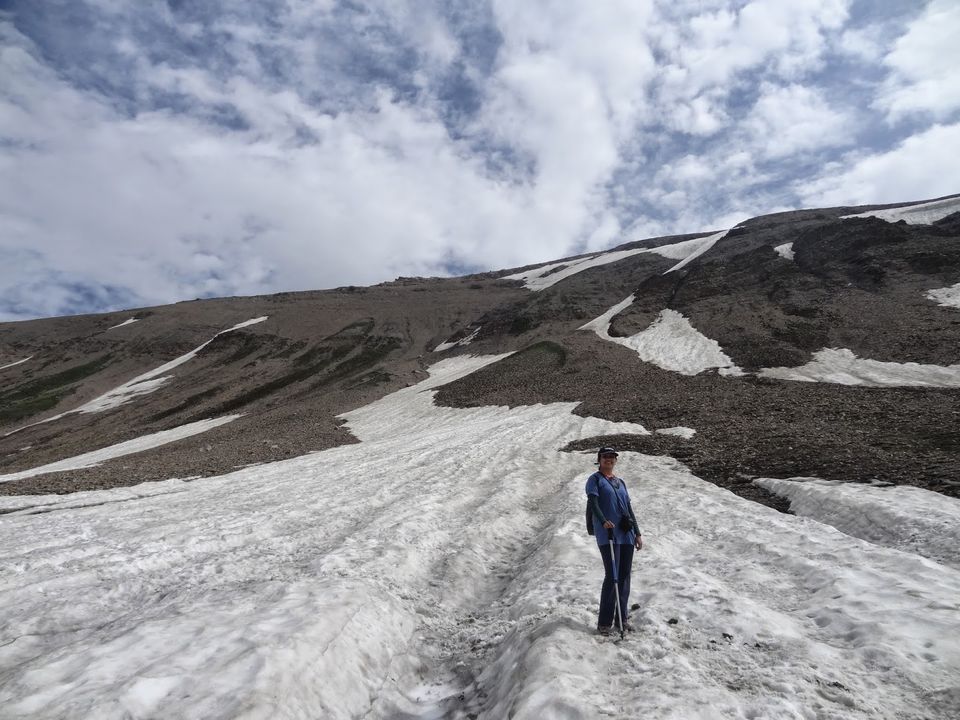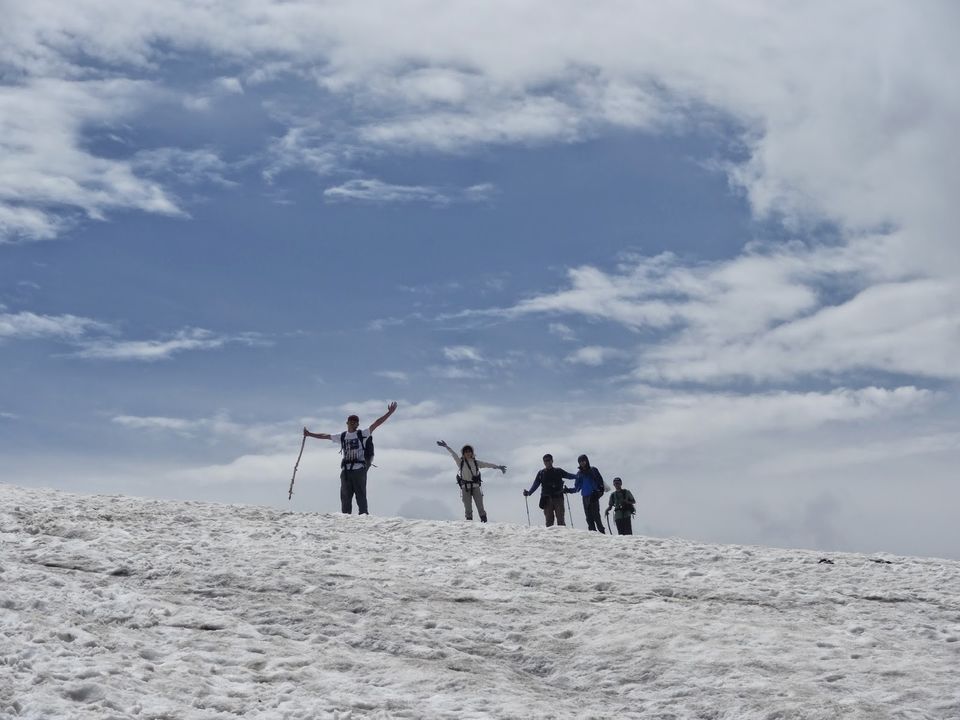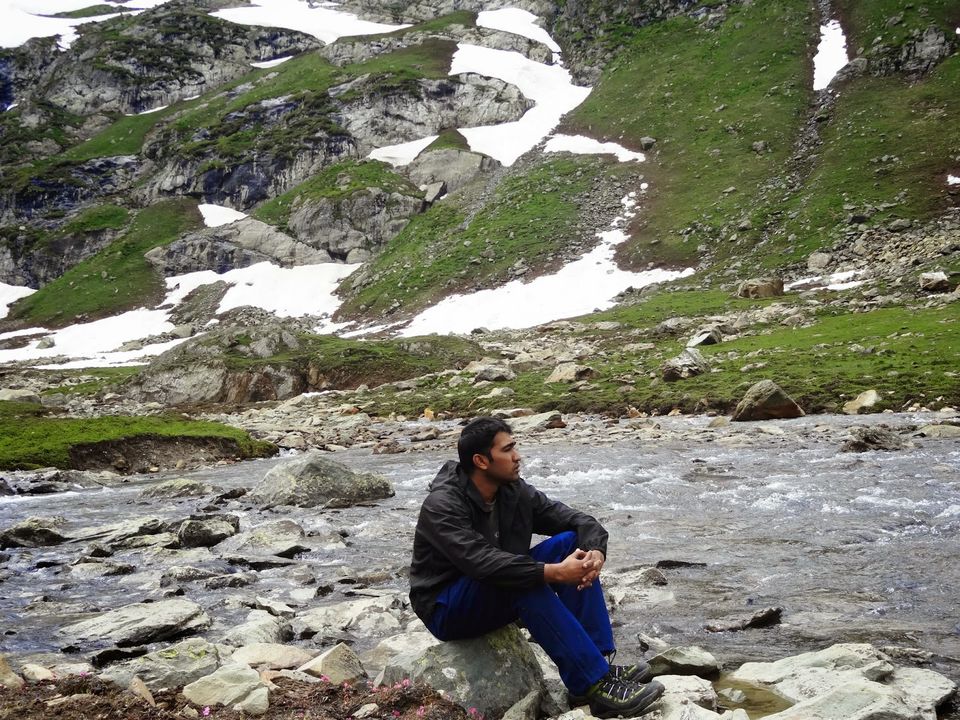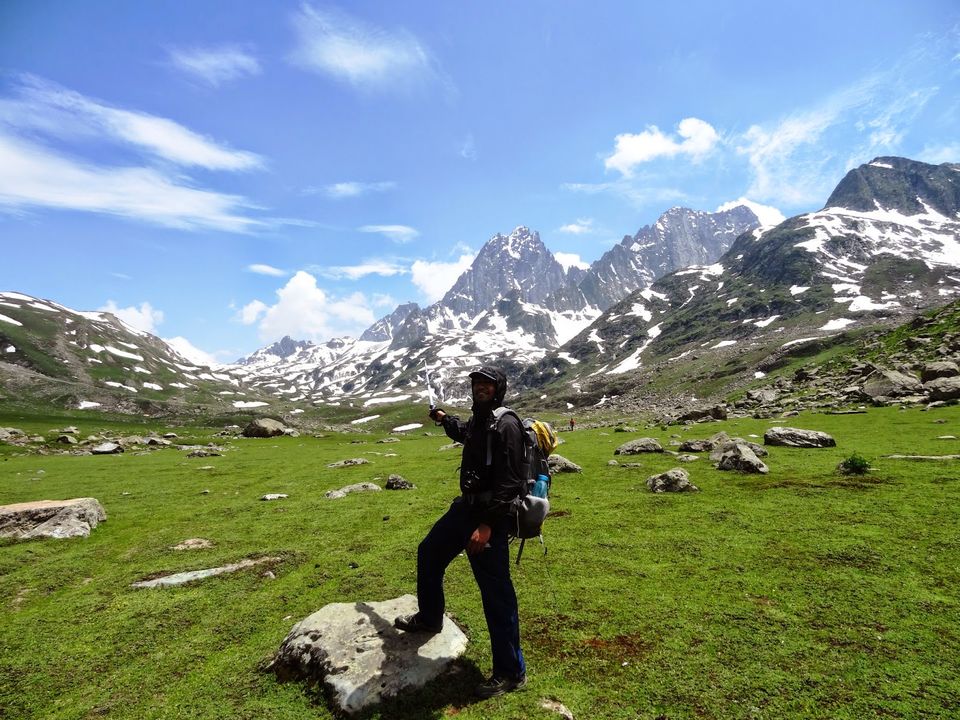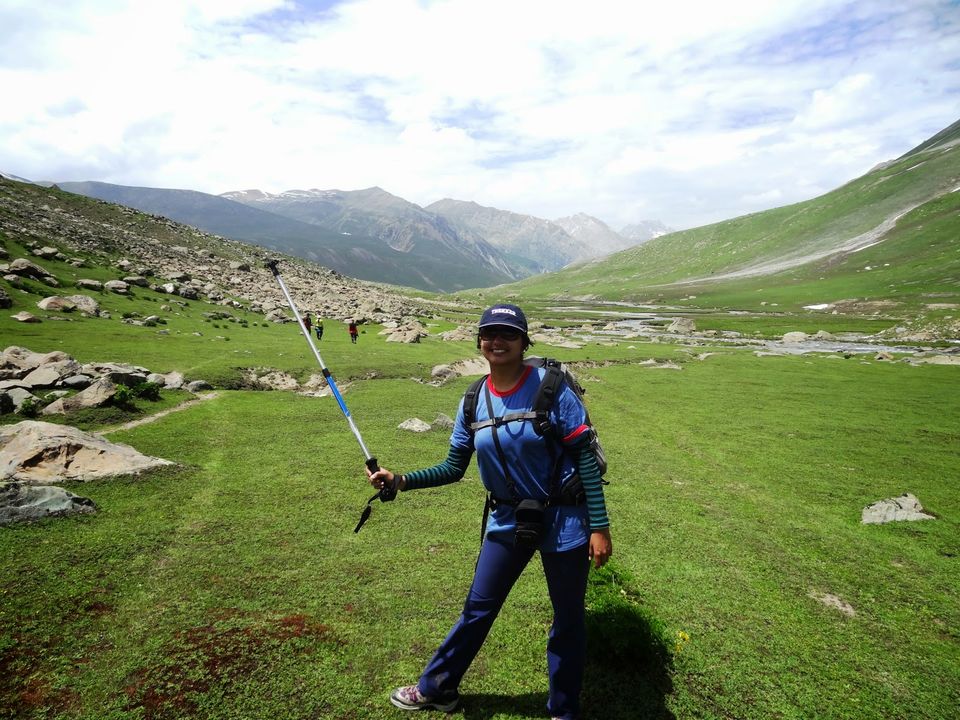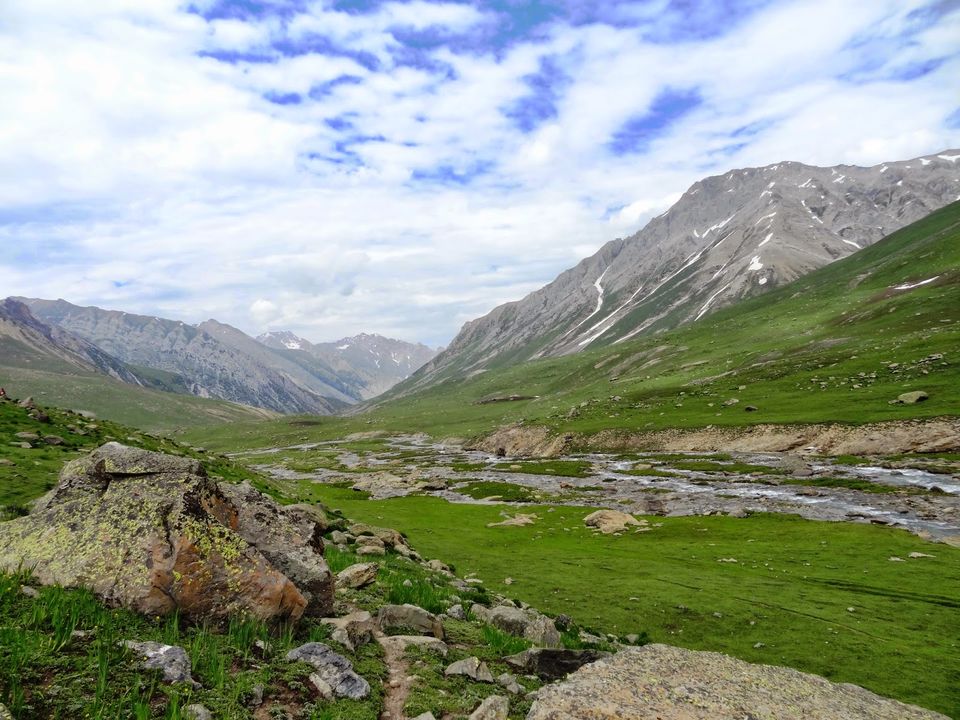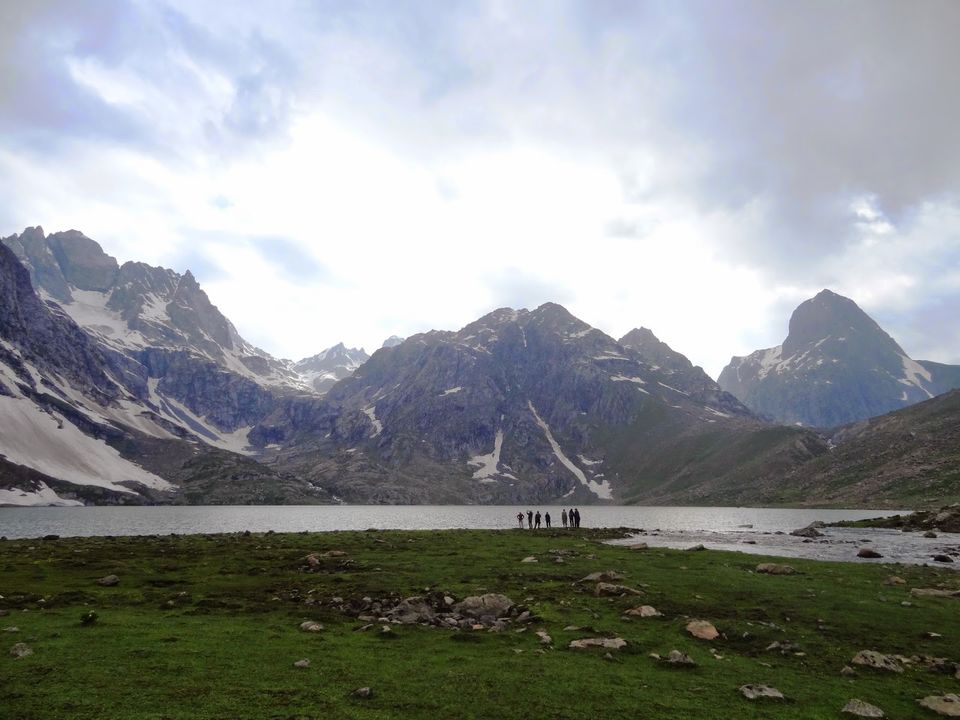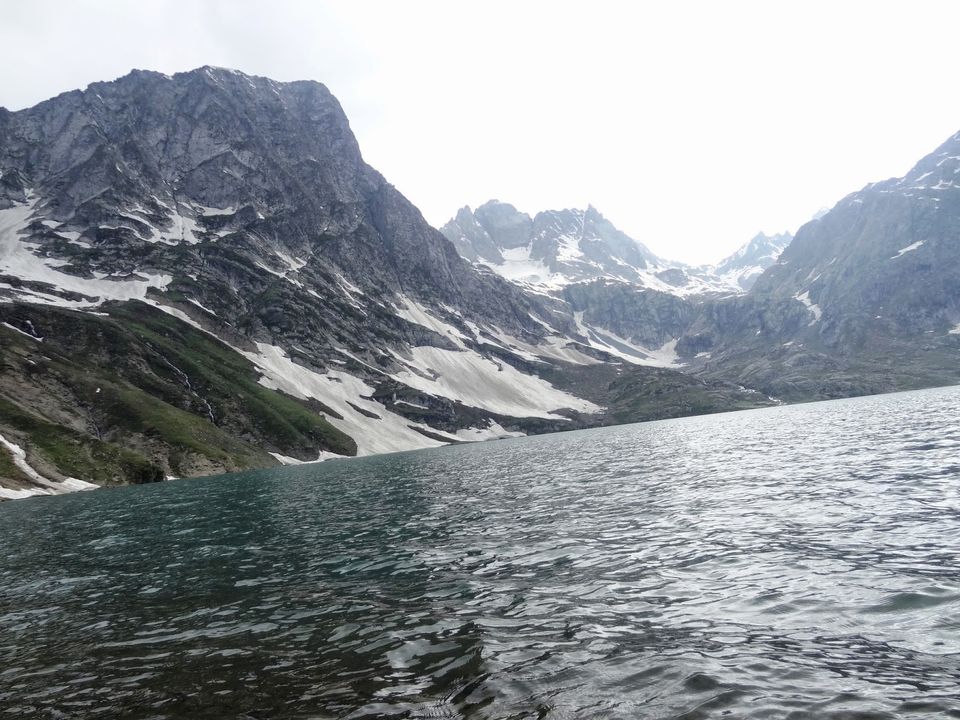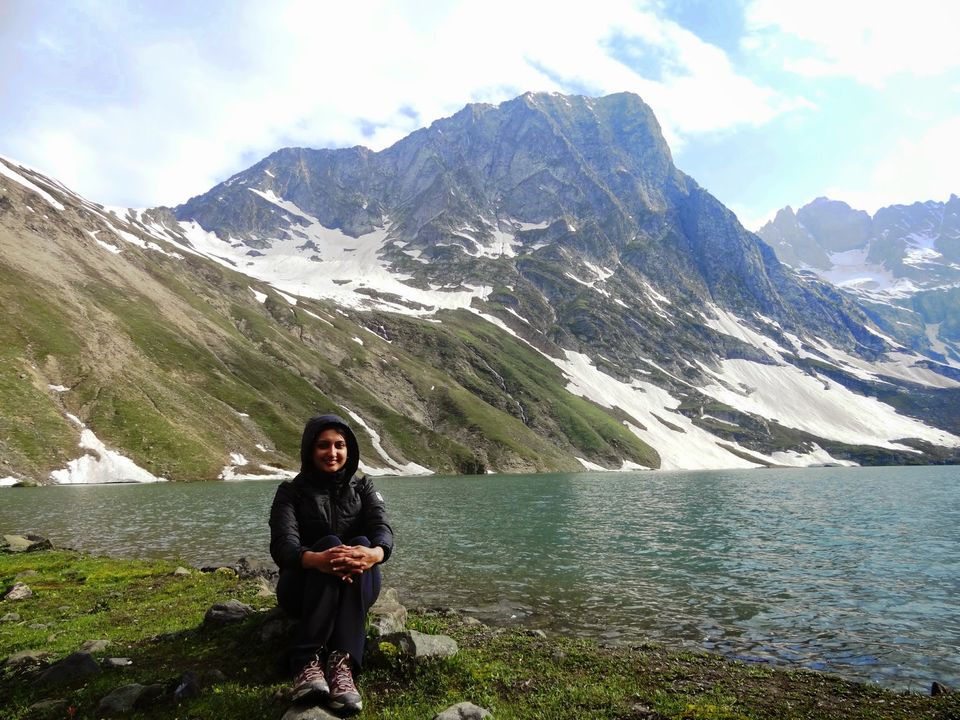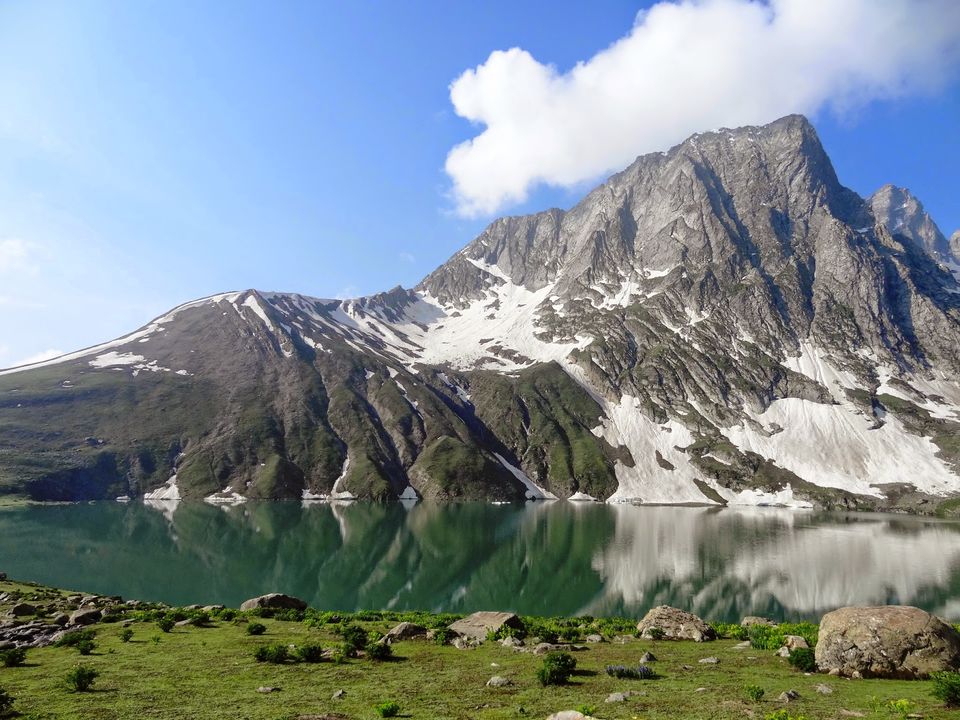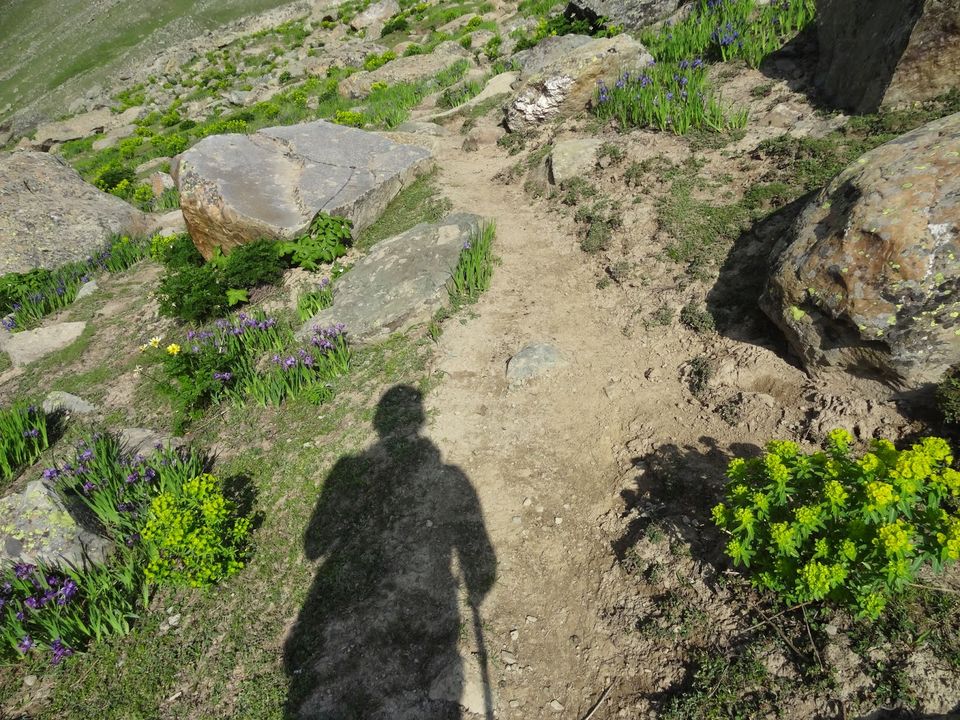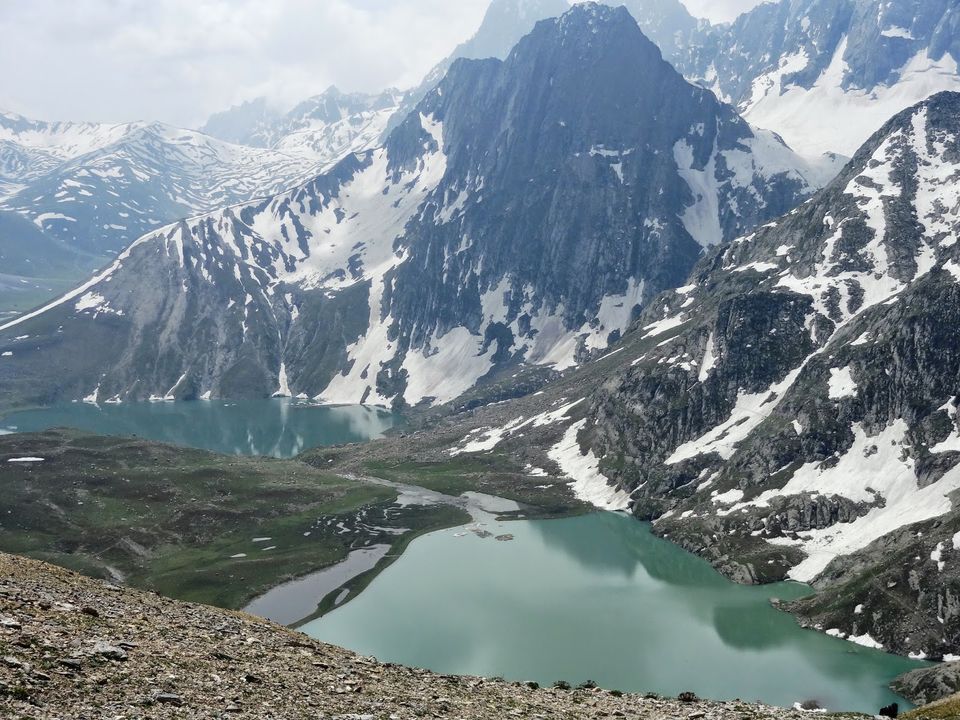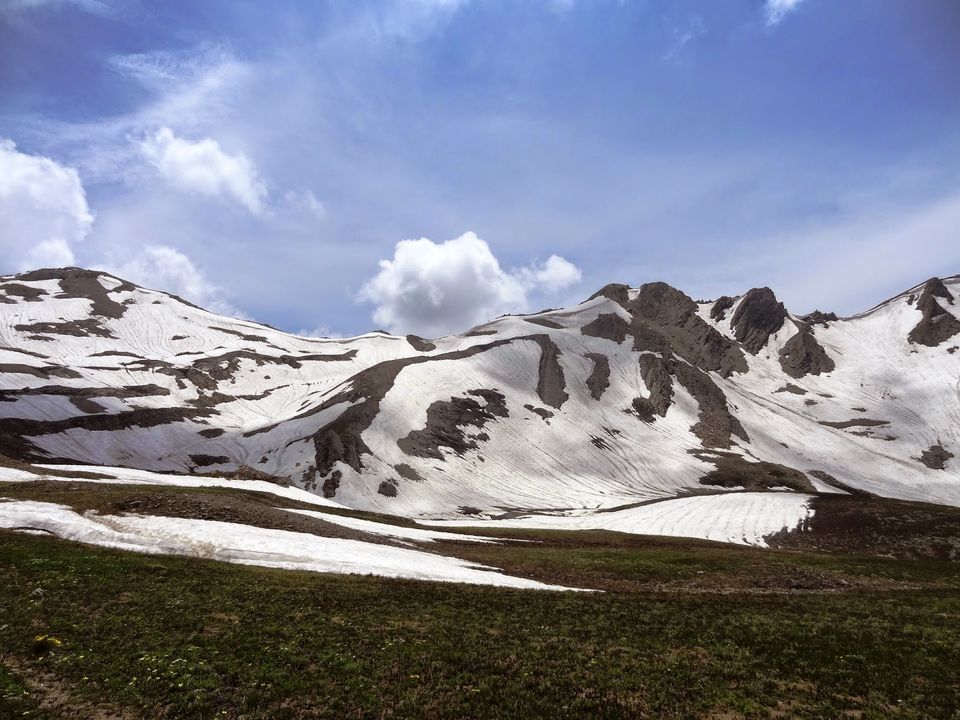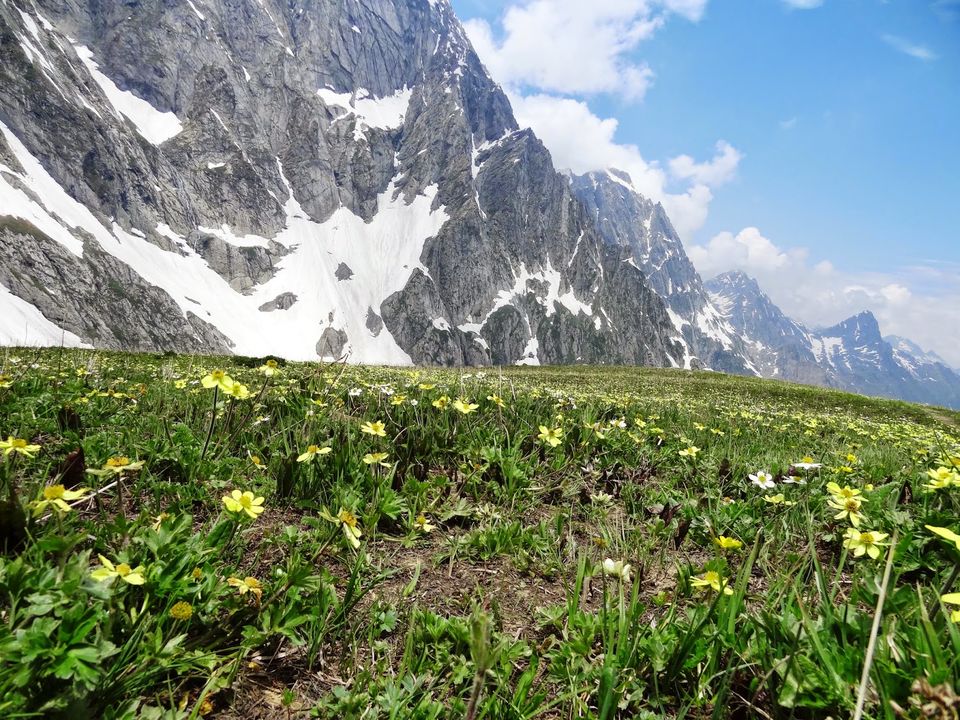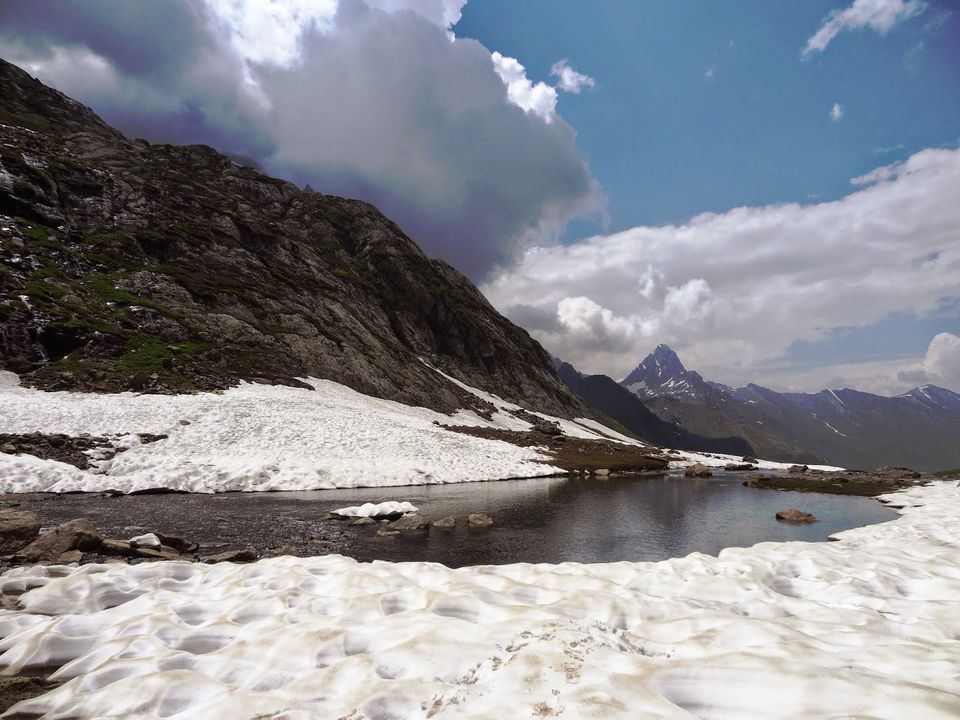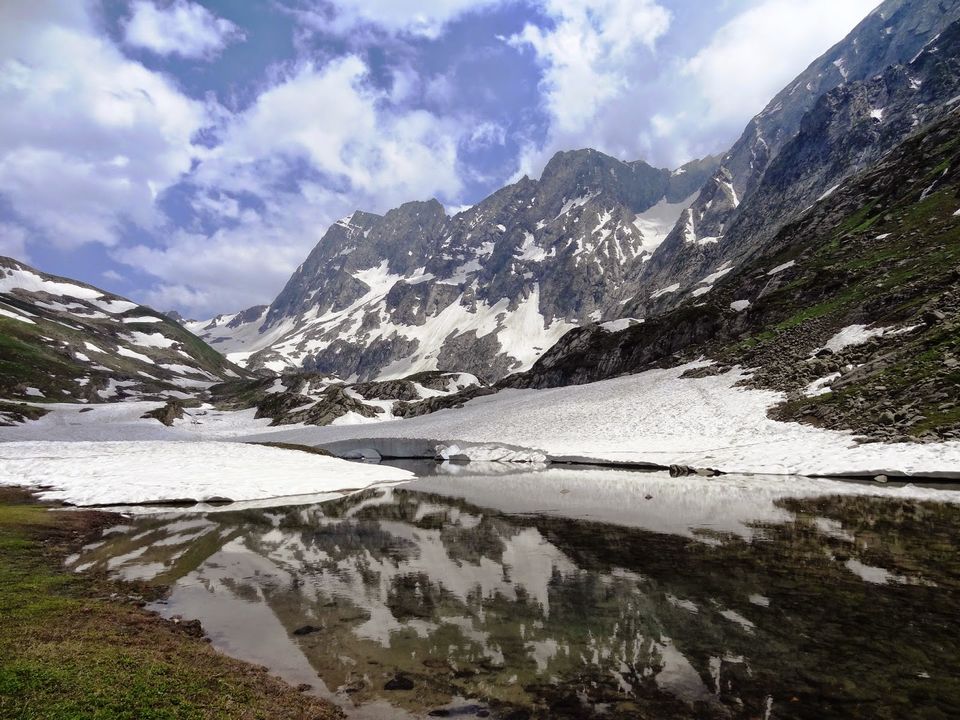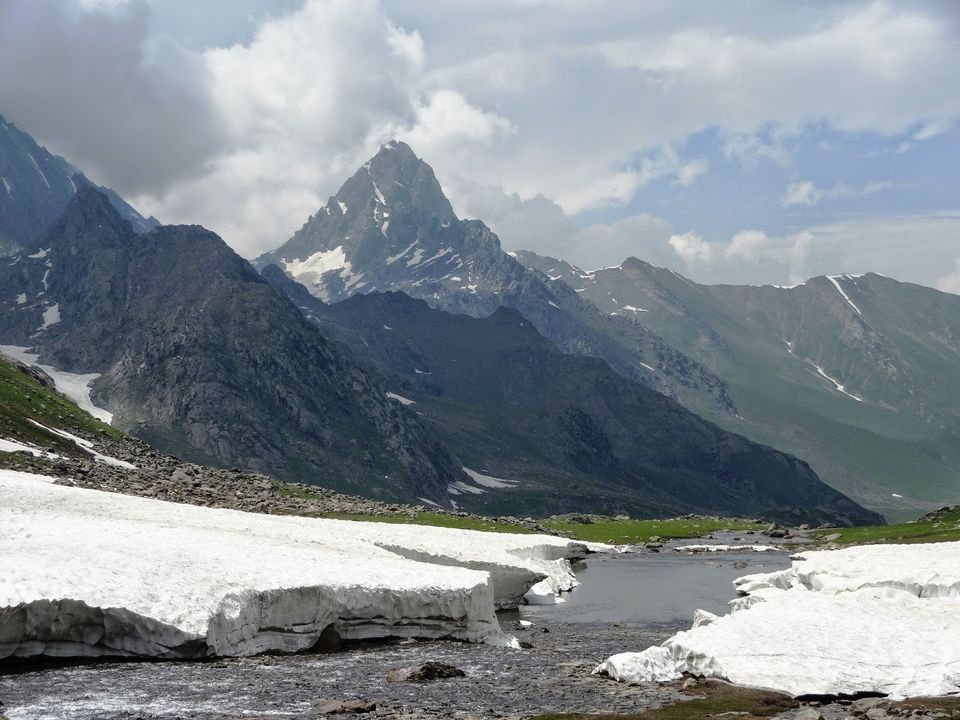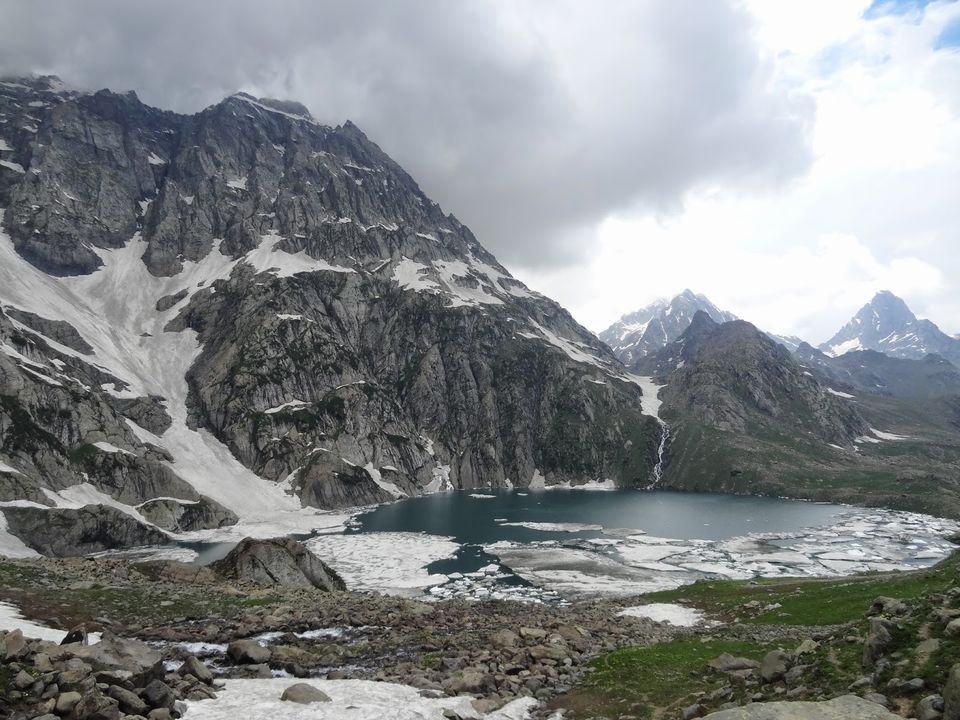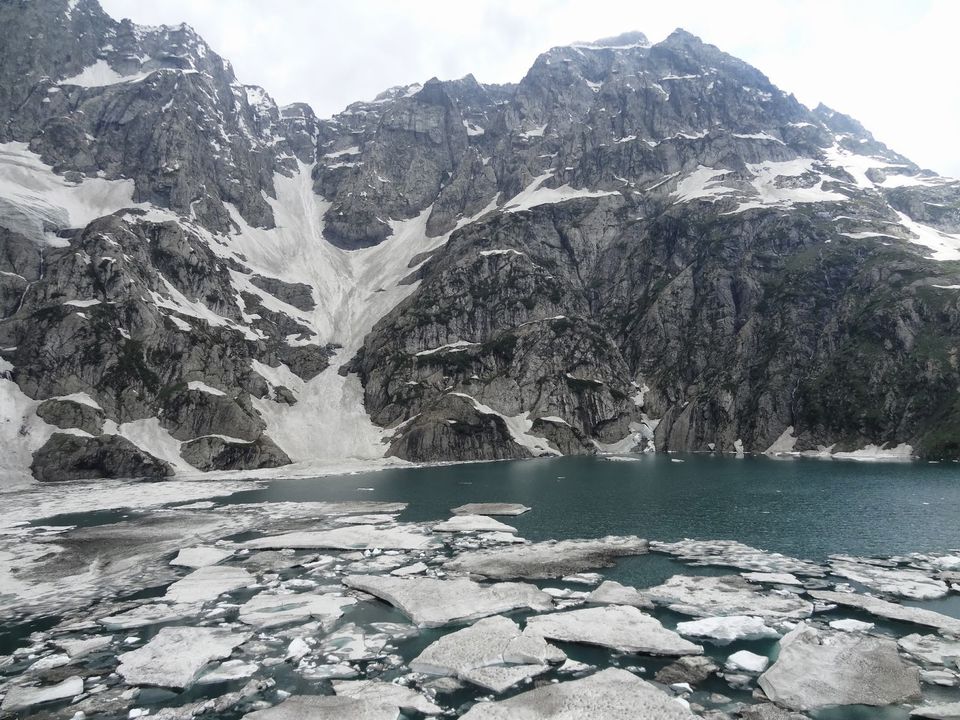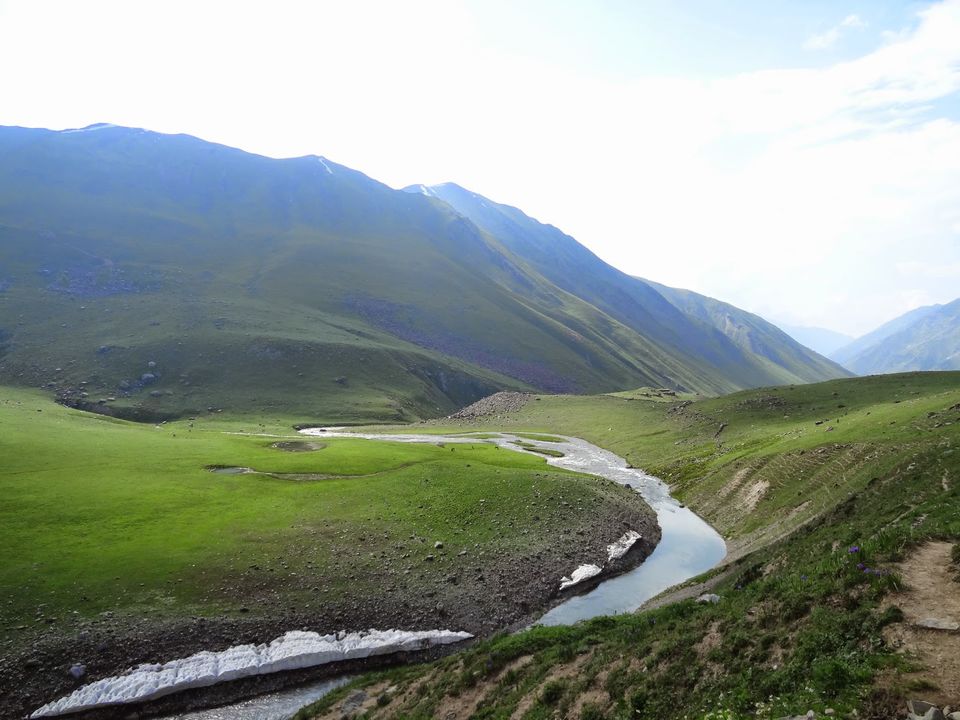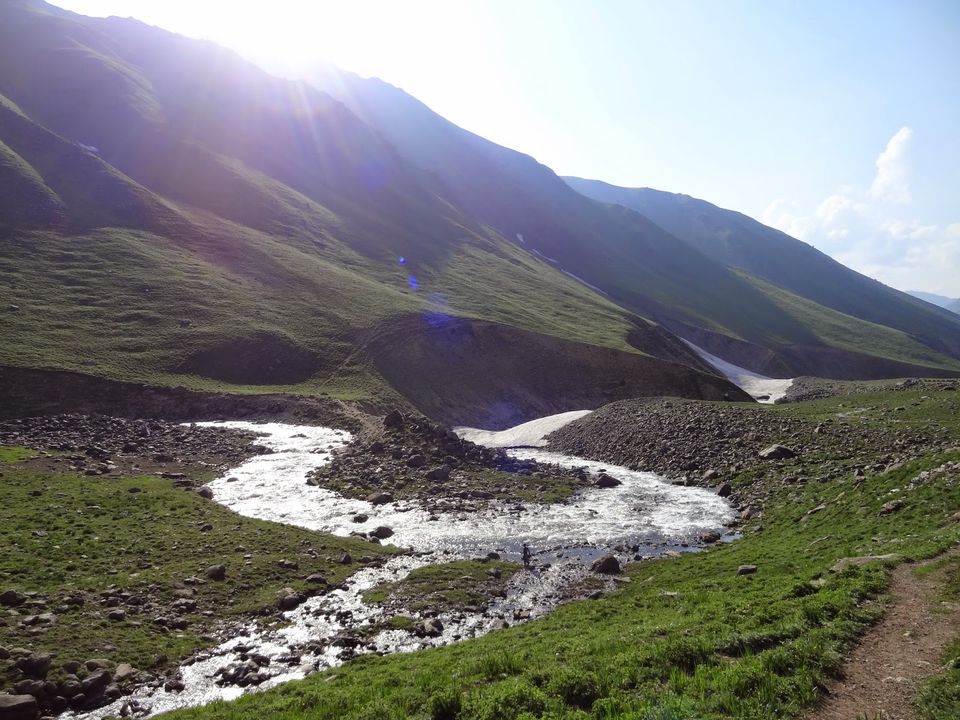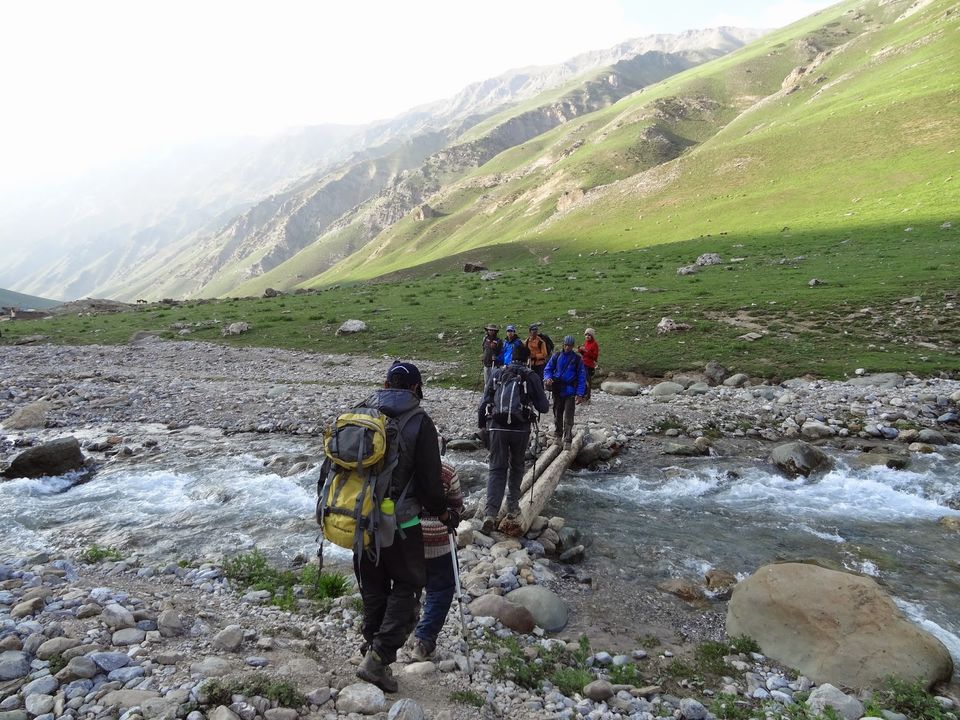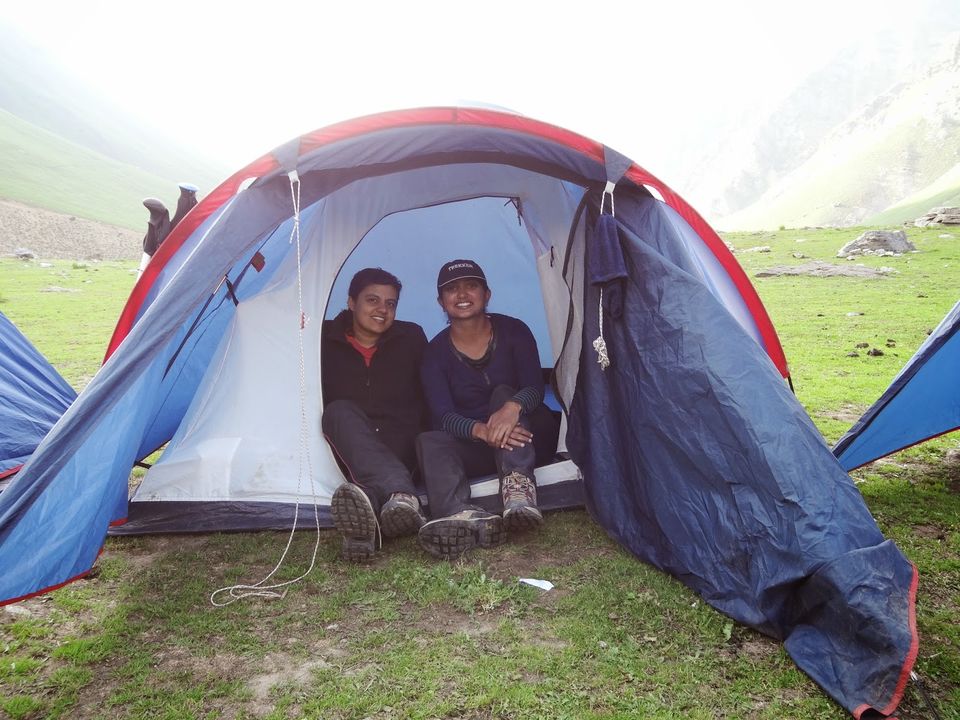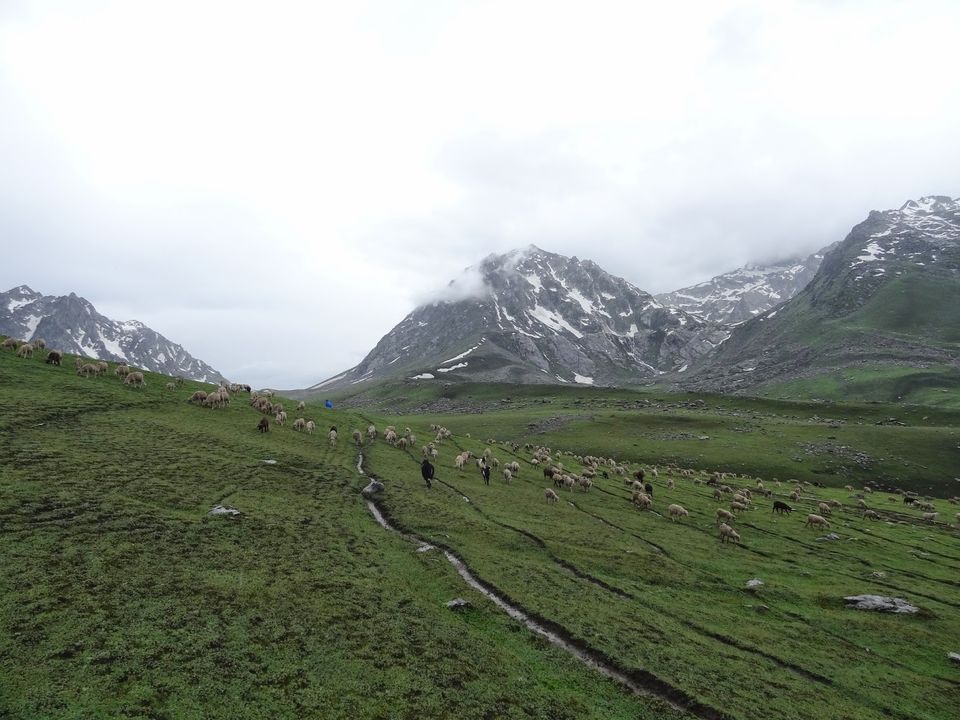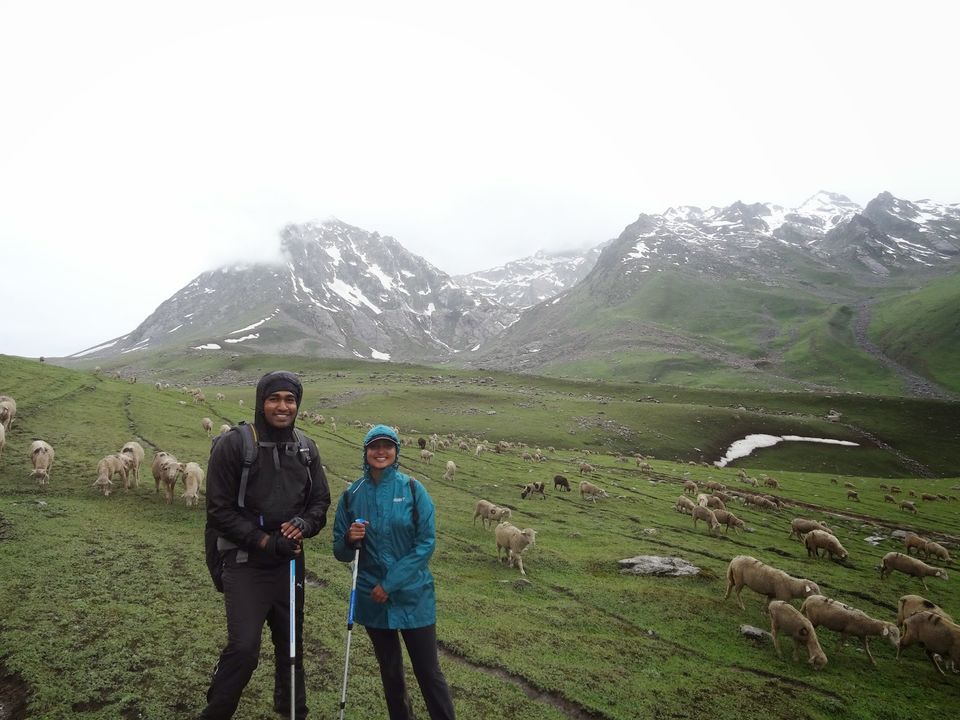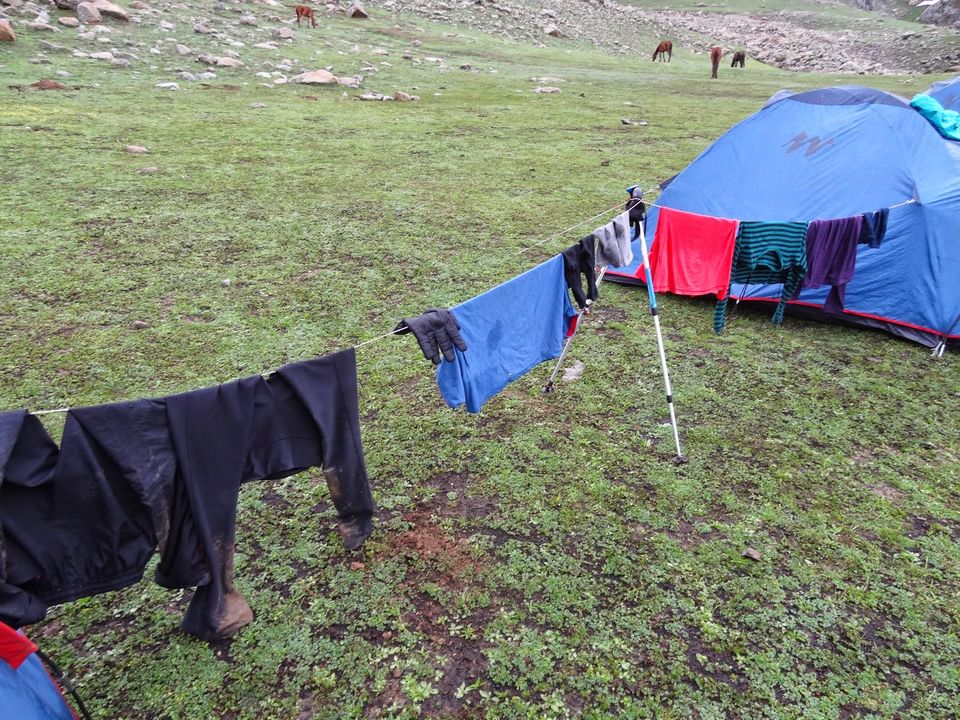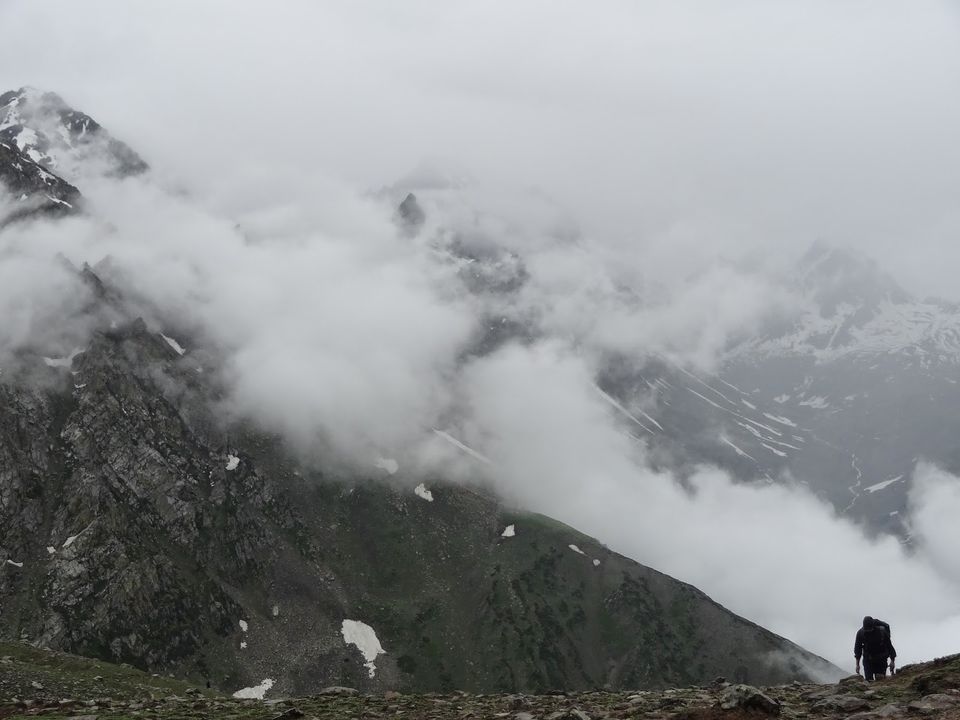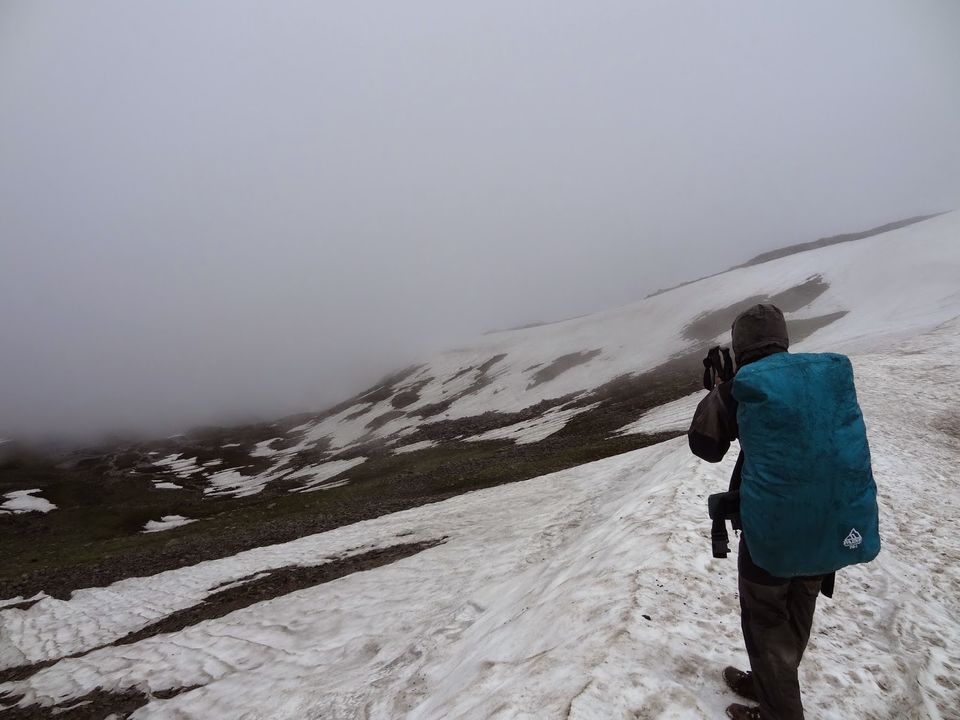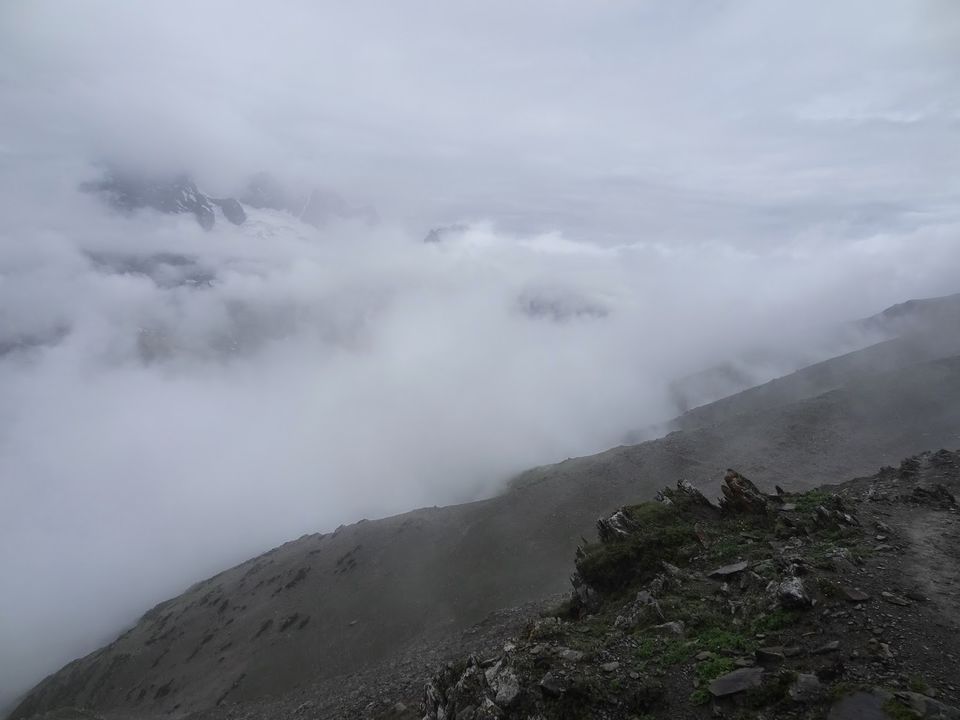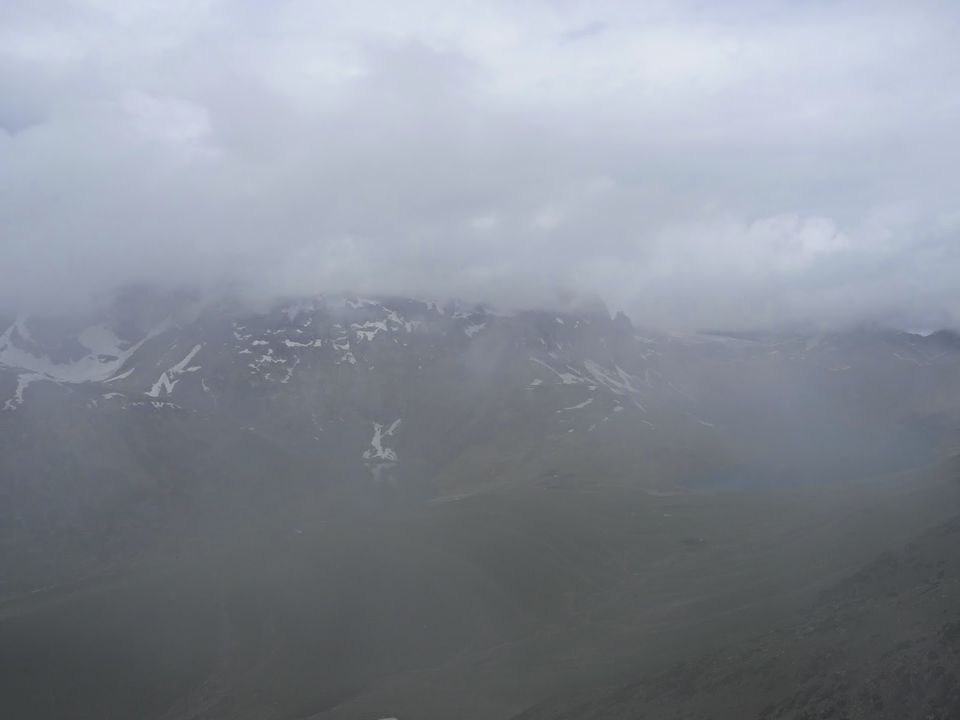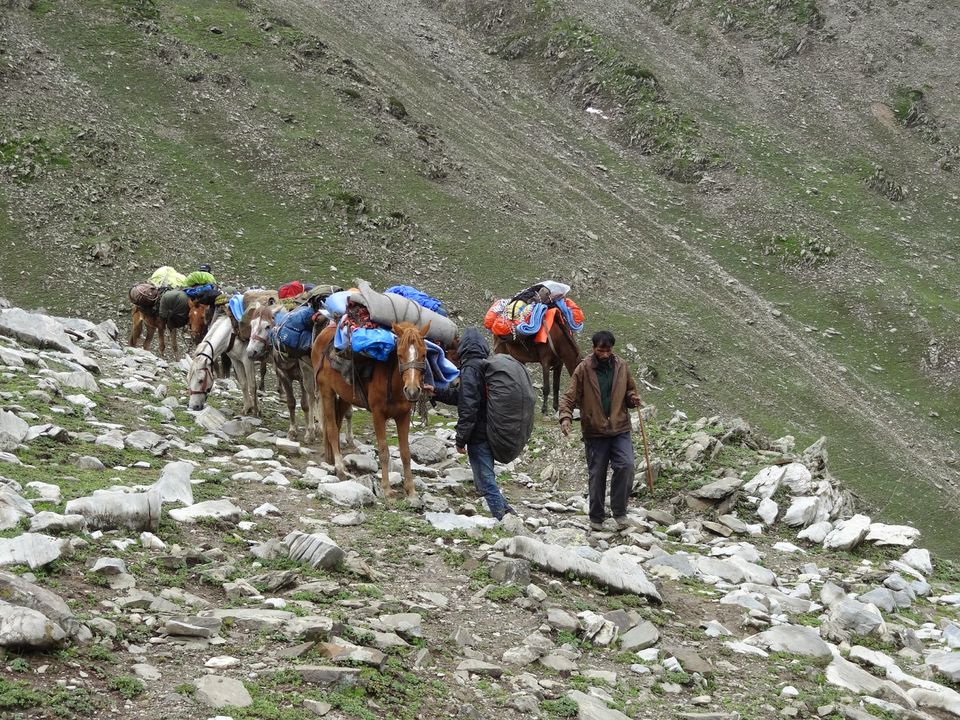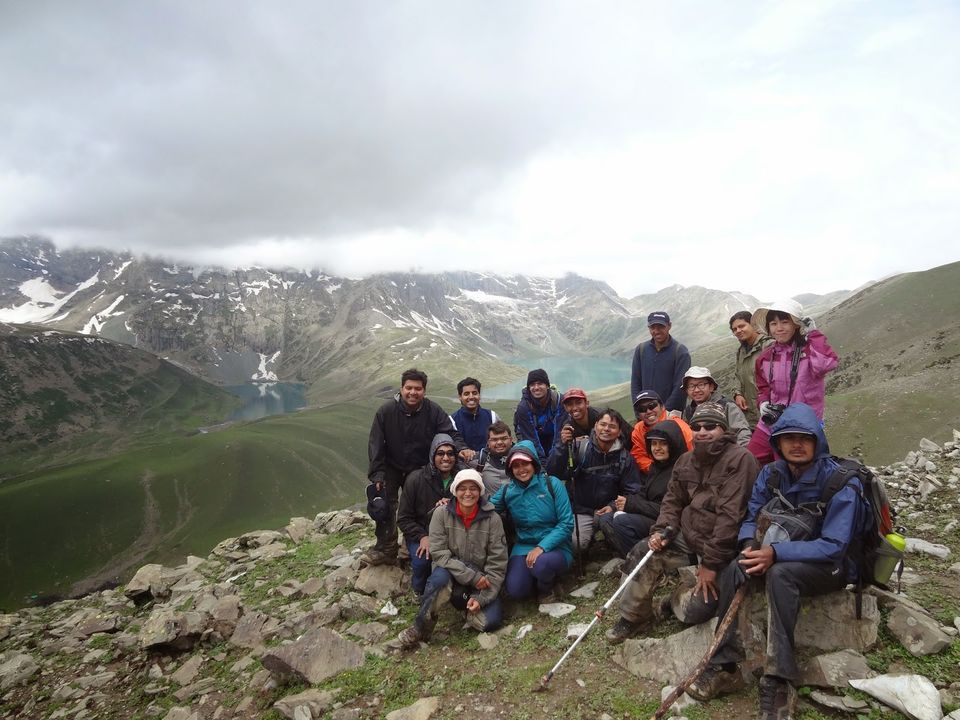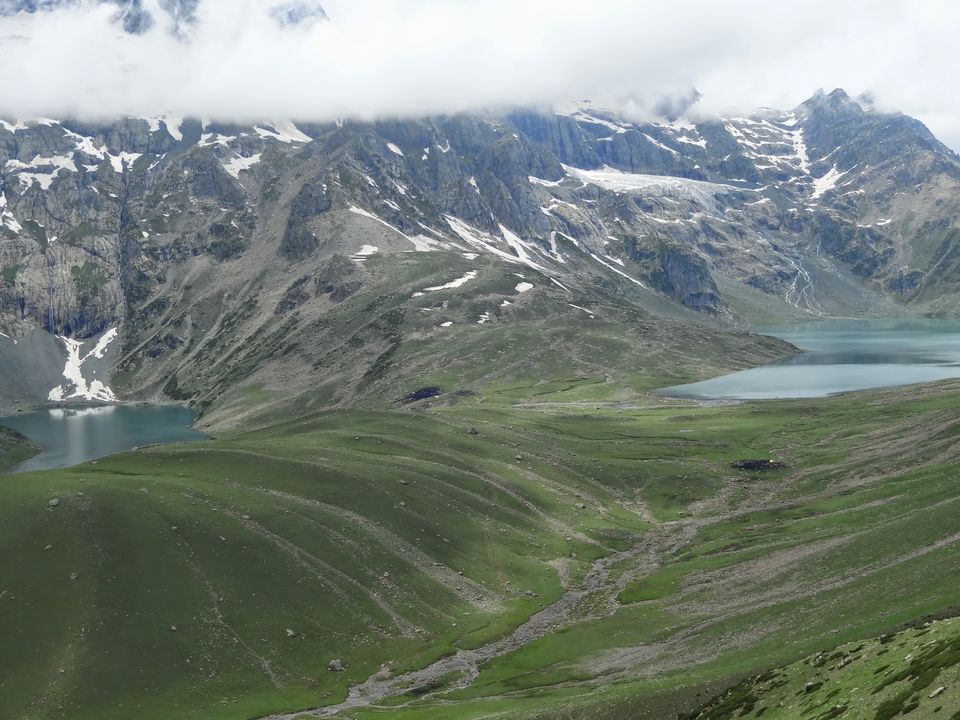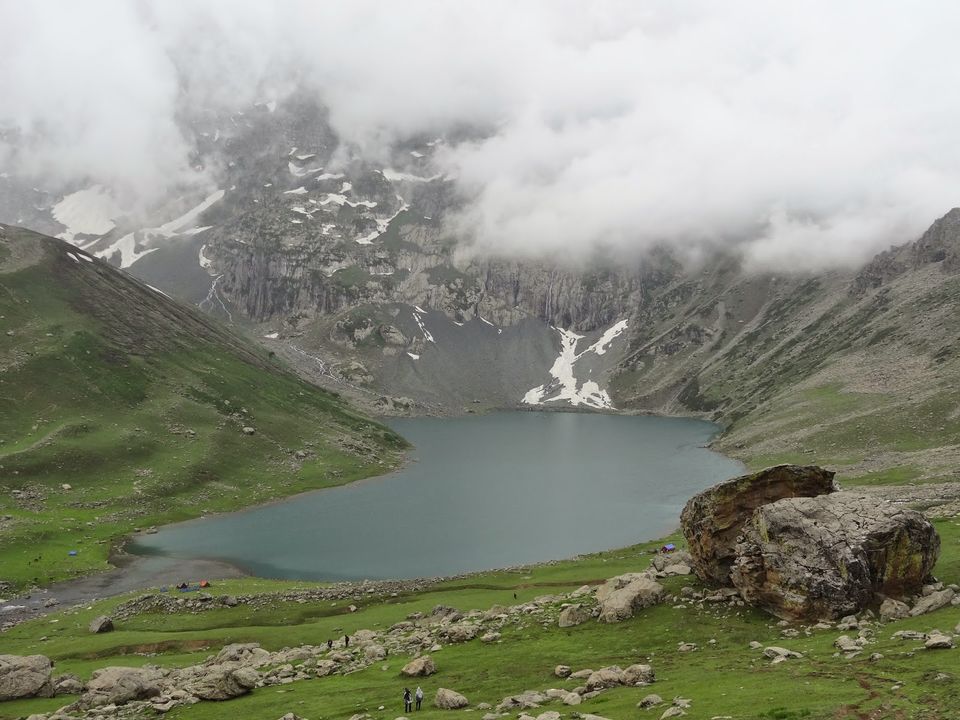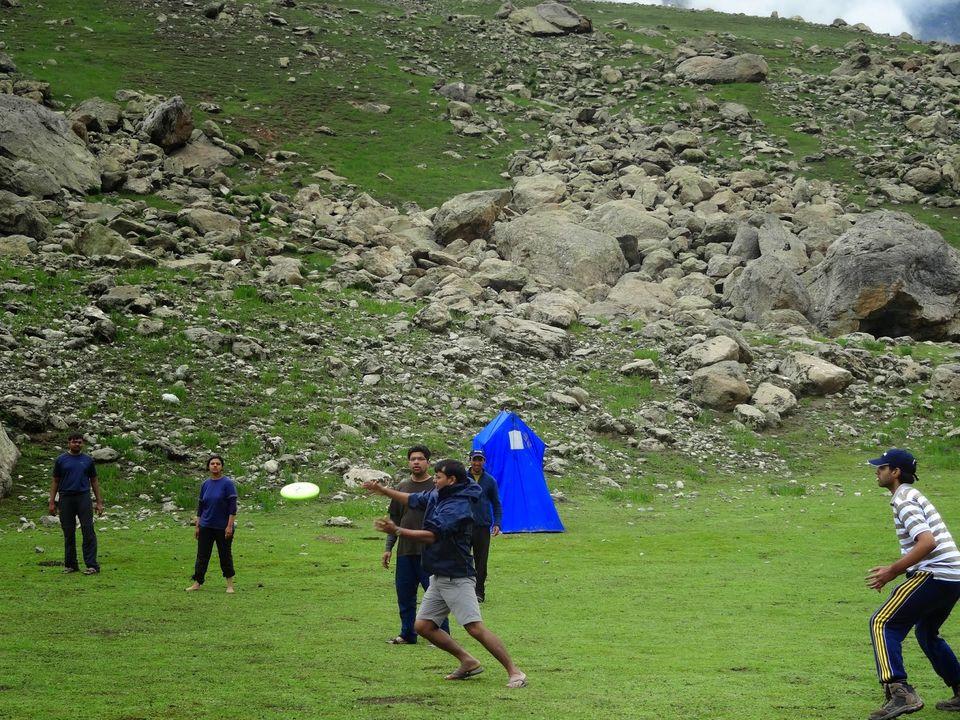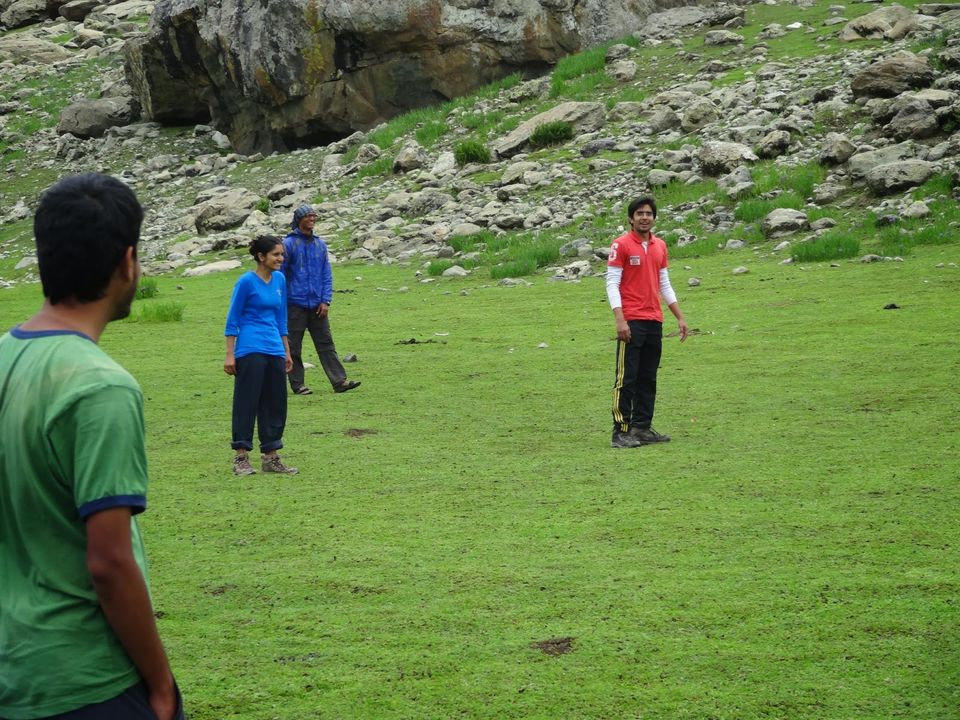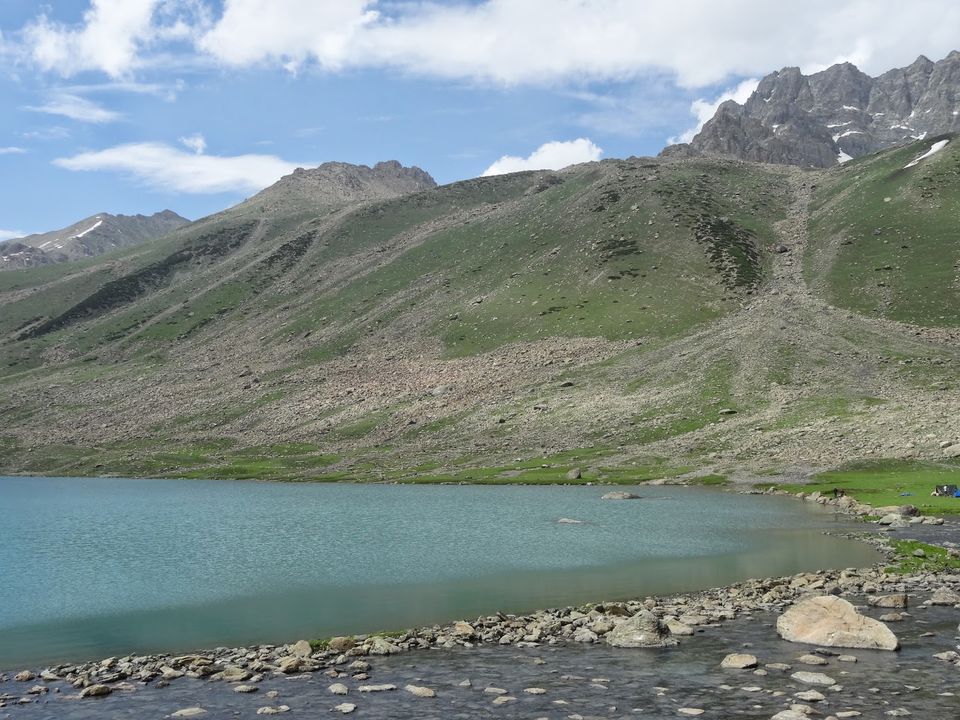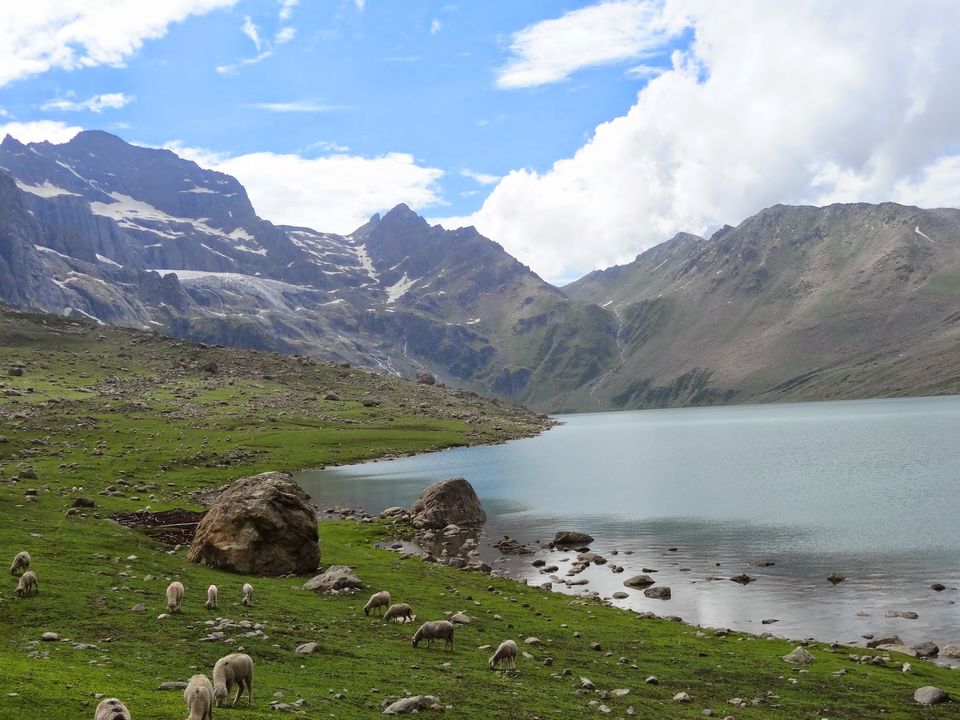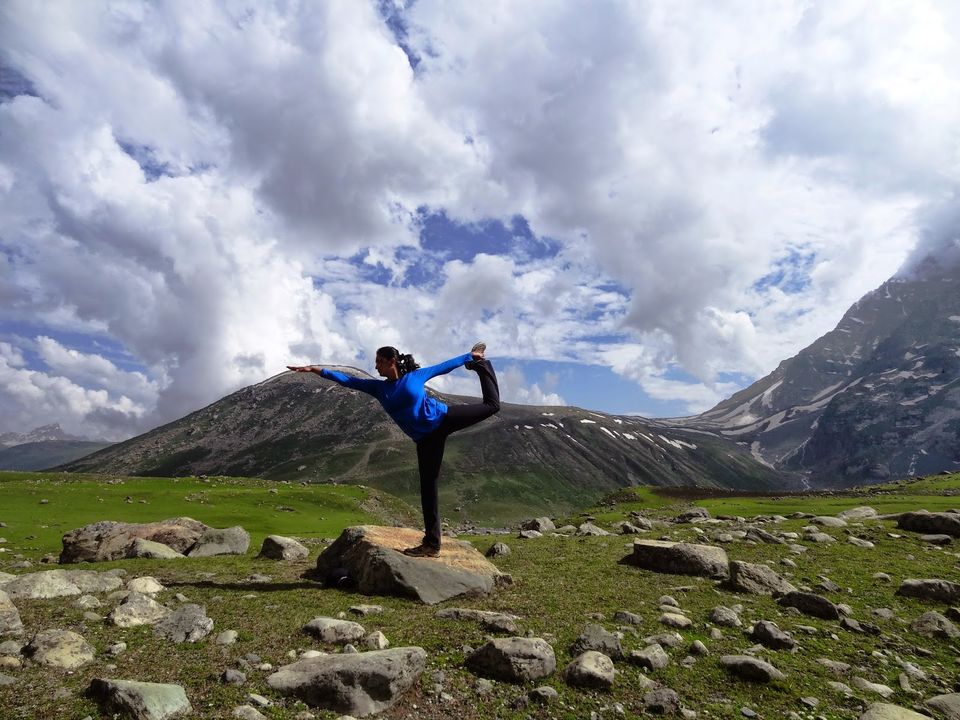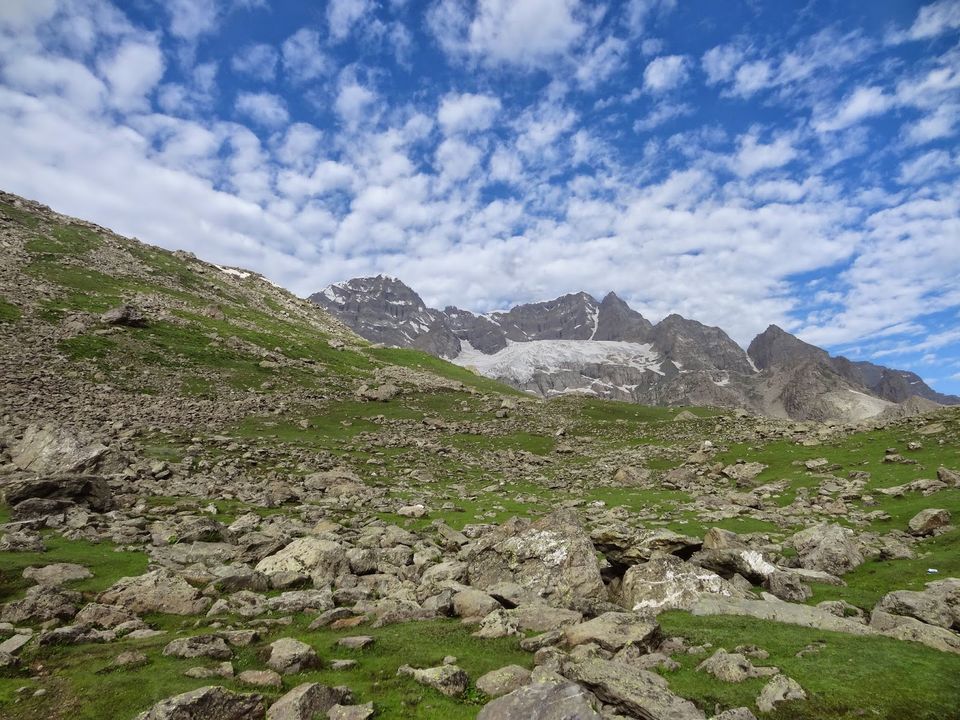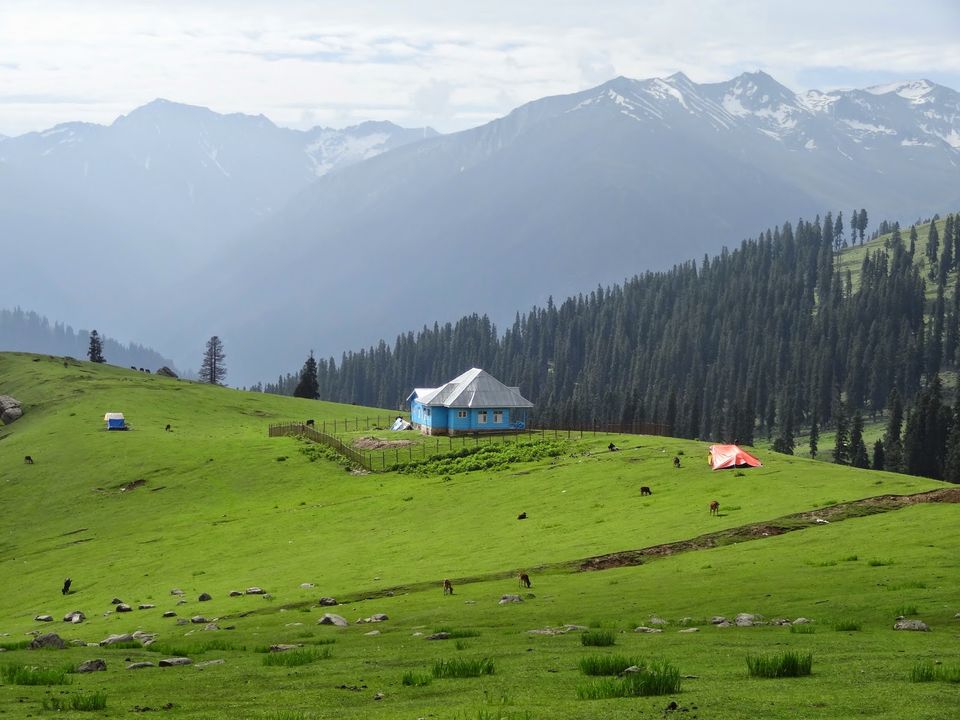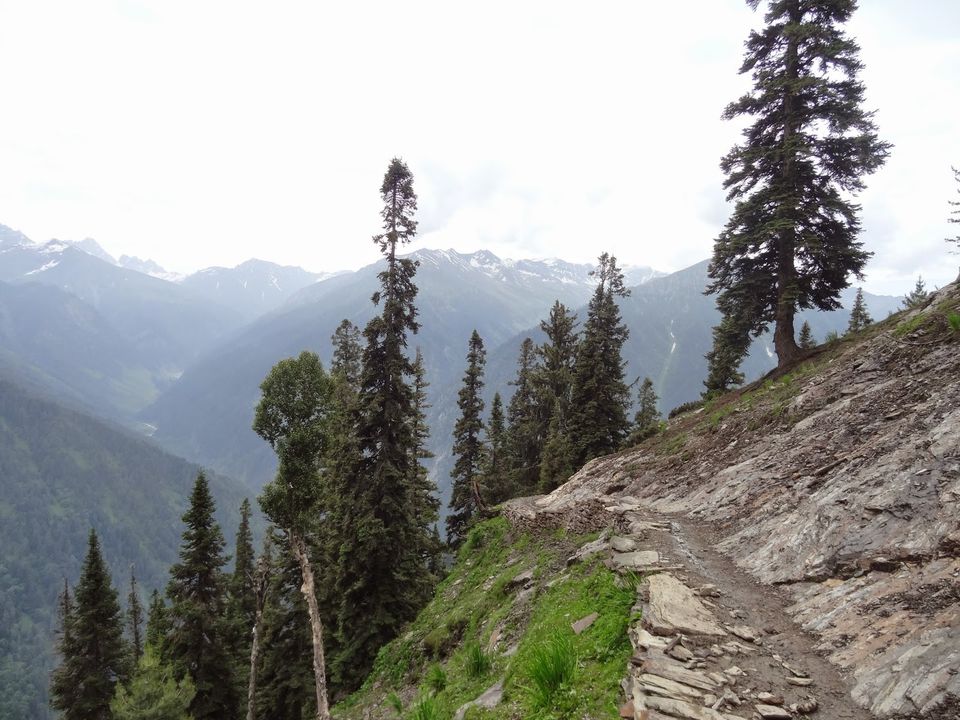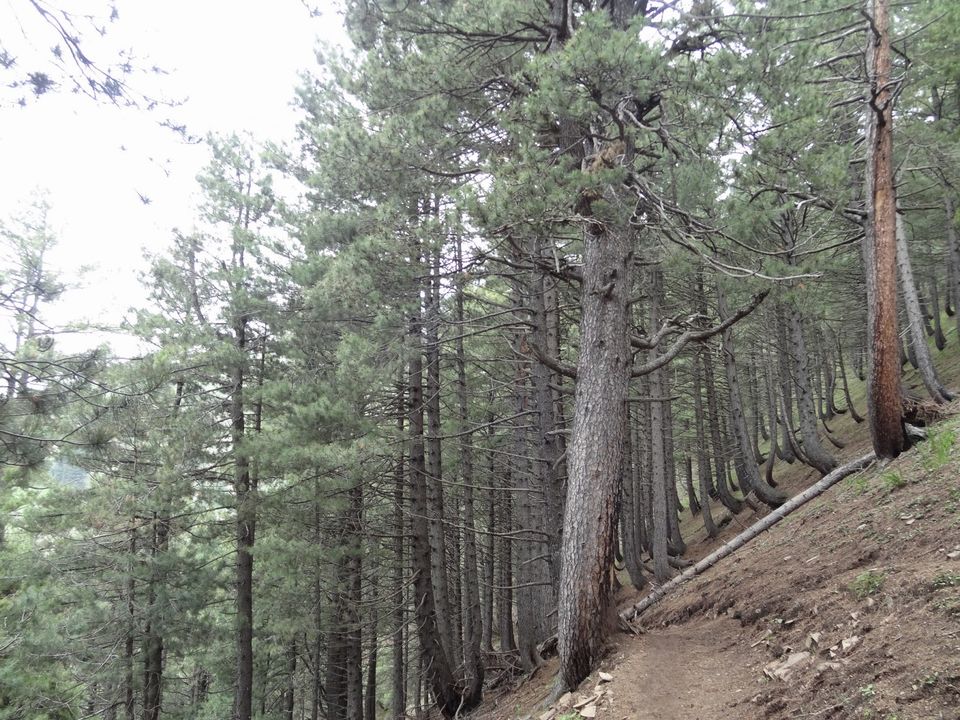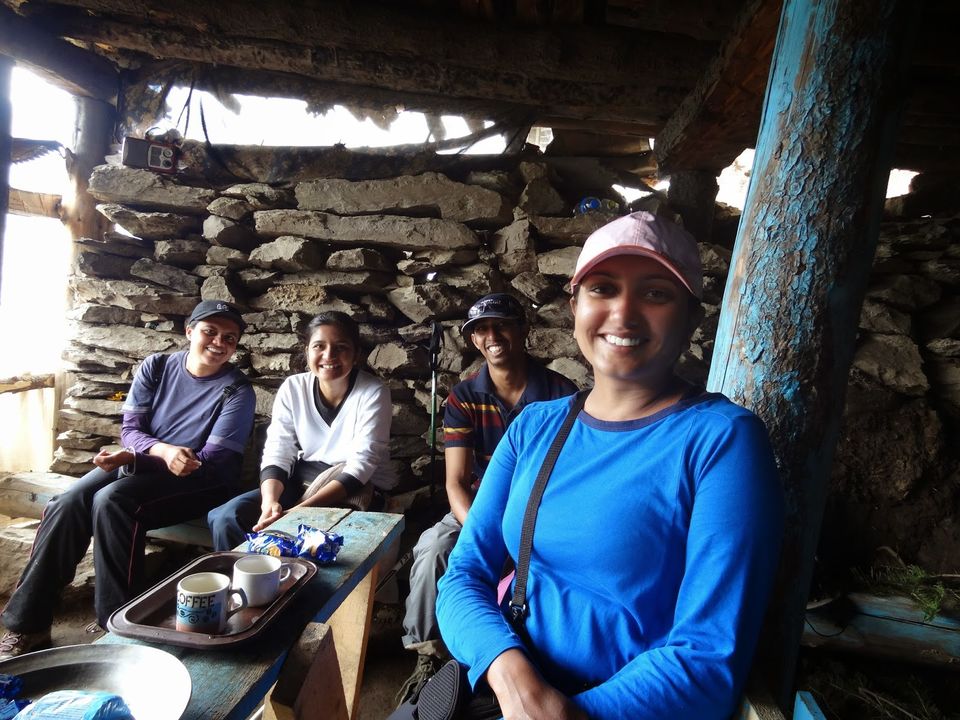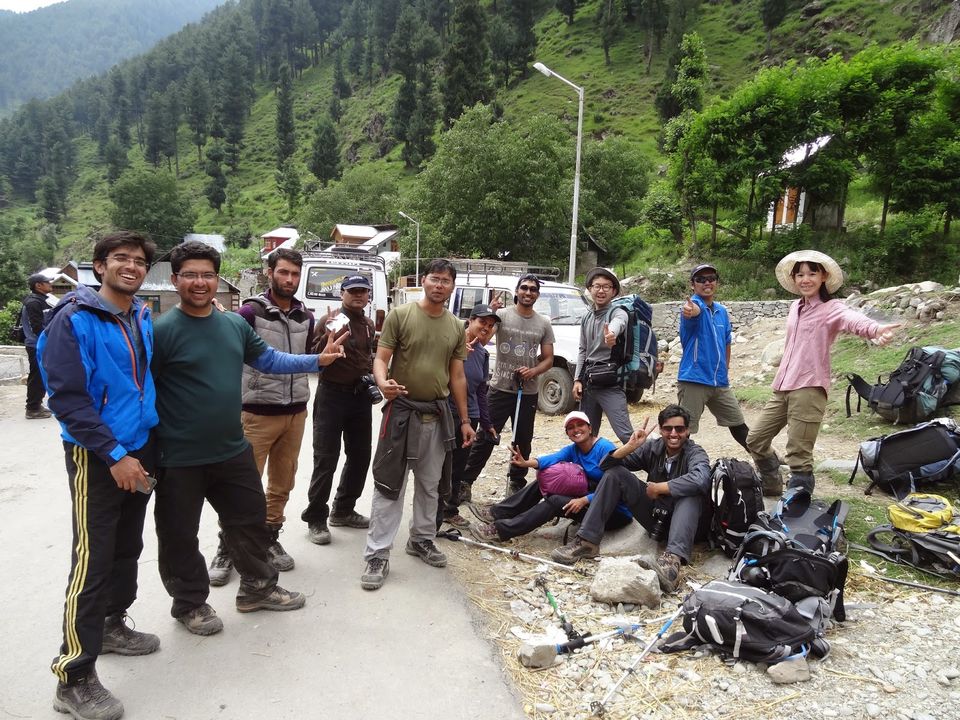 When I read the book "The Land of the Flying Lamas" back in 2013, I imagined myself doing "Natarajasana" (the famous Nataraja Yoga pose) on a mountain peak in the Himalayas. I dreamt of trekking the extensive mountain range and exploring parts of Himalayas that are not easily accessible. The experiences quoted in that book sent a chill down the spine and ever since I have wanted to experience the adrenaline rush a hardcore Himalayan Trek would give.
Having read about Kashmir - Paradise on earth, I could never really comprehend its true beauty through photographs. I decided to explore Kashmir by foot and thus Kashmir Great Lakes Trek: An Himalayan expedition was a confluence of both my dreams "Exploring the heart of Kashmir" and "Trekking the Himalayas".
I did my part of research for two months about what it is going to take to trek the Himalayas and in May 2014, I decided to go for this trek with Abhishek, my brother and Nikhil, my friend. When I revealed my idea and plans to people at home everyone was apprehensive in the beginning, but I convinced them by painting a very beautiful picture of the Himalayan Trek.With slight anxiety they gave me the green signal. I did my booking with an organization "Trek the Himalayas" for July 12th,2014 and also booked return flight tickets for Srinagar. With all the booking done and things set I spent sleepless nights dreaming about the Himalayas.
I sometimes got worried about what if I cannot complete the trek, what if I experience Acute Mountain Sickness, what if I injure myself , what if I cannot bear the cold etc. The "what if's" were endless and the battle within was nonstop. The booking was done and there was no looking back. I began preparing for the trek.
Himalayan treks - of Moderate to High grade require good physical fitness and stamina. I worked out everyday for an hour - 30 mins of running and 30 mins of weight/resistance training to strengthen my shoulders, arms , legs and core. In the meanwhile I made a list of essential things to carry. The biggest challenge was minimizing the list because the more things I carry, the more weight on my back. I stuck to just the essentials and hit the Decathlon store in Bangalore. Shoes are the most important trekking aid and its best to invest in a good pair of waterproof, ankle length trekking shoes. "Trek the Himalayas"(TTH) were also very professional and they provided a list of trek essentials which made things easier.
We had an early morning flight from Bangalore to Srinagar on the 12th July , Saturday. We reached Srinagar by 1.30 pm and had to report to Tourist Reception Centre(TRC) for our pick up. We met a few co-trekkers at TRC and everybody shared the same sense of excitement and nervousness. I felt at ease because I now knew that I wasn't going to scale these mountains alone.
The air smelt so fresh and I felt my lungs expand with exuberance. We reached the base camp, which was located slightly away from the main road. We trekked uphill for about 20 minutes to reach the base camp. I was stunned with the breathtaking landscapes around and it felt like a dreamland. I sat on one of the boulders, lost in my thoughts and spent a lot of time admiring the endless picturesque mountain range.
When my co trekkers arrived, we witnessed a bewitching moon-rise. It was a Full Moon night and the moon shone like a diamond on the mountain. Moon rise by the mountain side is an amazing view and we were lucky to have experienced it. There were trekkers from Ahmedabad, Mumbai, Nagpur, Pune, Delhi, Bangalore and Japan. After exchanging pleasantries we were briefed with the trek plan by our trek leader and served with Daal/Rice for dinner. We then retired to our tents as it was going to be a long and strenuous journey further on. It was a cold morning with bleak sunlight. After the initial push, we were up and ready by 7.30 am for our day long trek to Nichnai. Each one of us were filled with zeal and excitement, bustling with energy. The trail begins with an ascent on the lush green meadows. These meadows directly overlook the Sonamarg town and as we trek higher and higher, the view of Sonamarg valley is mesmerizing. We also came across a couple of local children on our way asking us for goodies. We were warned not to share any chocolates or goodies with them, as they would make it a habit and pester trekkers. We had to gain a height of 4,000 feet and hence the ascent was quite tasking. But the weather was splendid and hence it wasn't too strenuous. I got introduced to some co trekkers on the way and as we spoke we realized that we had a lot of common friends in the other part of world. Yes, we were in a different world altogether at this moment because we were absolutely cut off from civilization. Once you reach the top of the meadows, what you see beneath is breathtaking.
What follows next is a lovely dense forest of Maple trees. Walking on green bed grass amidst the maples is an experience unique to Kashmir. The Maple forests ends at the top of the ridge and the other side gently slopes down to a meadow. The green grass, blue skies, the pines and the sound of the stream makes the experience exhilarating. We now descend down the meadow lined with silver birch trees and a couple of shepherd huts. We then ascend on small peaks cladded with snow. This is the Shekdur pass. Trekking on old slippery snow is a challenge in itself. We have to land on heel with every step , else there are chances of slipping. I slipped a number of times on the snow patch till I got accustomed to trekking on snow. We stopped at Shekdur, by the river side for lunch. Everyday's lunch was basic - one boiled egg, potato and a veg roll. After a short lunch break we now headed towards Nichnai. The next patch was very tough. It was a boulder patch and I find it hard to trek on boulders. You need to be extremely careful while placing your foot on the boulders as there are chances of injuring yourself with a wrong move. I was exhausted as the boulder patch ended and we had all now made it to a height of 11,500 feet. The campsite was located at the banks of Nichnai river.
The view was stupendous with the mountains, patches of snow, boulders and the beautiful river. The trail was extremely picturesque. Our first destination was to cross Nichnai Pass (13,500ft). The scenery kept changing throughout and the steep ascent was gorgeous. The trail was lined with huge snow capped mountains on the left side. Once we reached the peak of Nichnai pass, there was a steep descent. This was a long stretch of snow descent. The trail was extremely picturesque. Our first destination was to cross Nichnai Pass (13,500ft). The scenery kept changing throughout and the steep ascent was gorgeous. The trail was lined with huge snow capped mountains on the left side. Once we reached the peak of Nichnai pass, there was a steep descent. This was a long stretch of snow descent. A huge waterfall was splashing down the mountain cliff and joining the river. From the waterfall the rapid descent ends and we were now walking through a flat wide meadow. This was one of my favorite trails because of its lush green colour and the bewitching landscape. We rested for a while at the campsite and then trekked further on for 3 more kms to reach our first lake destination - Lake Vishansar. Lake Vishansar means the lake of Vishnu, which is the source of Neelum river and houses many types of fishes such as the brown strout.The dentists from Maharashtra had a great time fishing in this lake and they got a pretty good catch for their night meal. After spending some quality time at this scenic location we went back to our campsite. It was going to be a long day of trek of about 17kms. Now that I had already trekked successfully for 2 complete days, I was confident of doing this stretch effortlessly. I thought that the trails would be similar and I could manage. But I was proved wrong and was tested not only physically but also mentally. As we started the trek, we had to cross a river to get onto the actual trail. The water was lashing the boulders and the flow was pretty swift. I lost balance and slipped in such a manner that my right leg hit one boulder real bad and my leg got stuck between two boulders. My leg was immersed in the river, ankle deep and to my disappointment water got into my shoes. I slowly managed to pull my leg out and cross the river. We then stood atop the mountain to get an awesome morning view of Lake Vishansar. The water was crystal clear and the natural colours were extremely soothing to the eye. Everything in its natural untouched form is very appealing to human eye. God's creation is simply magical.
What followed was a tough uphill trek. The trail was in a circular fashion around the mountain but was extremely narrow. One wrong step and you would fall straight into the valley. The best way to trek such patches is to bend slightly forward and lean towards the hill side while taking small steps. It took four long hours and some real hard prayers to reach the mountain peak. This is called the Gadsar pass - at an altitude of 13,800 feet- the highest point in this trek.
Somewhere in between the snow trail , I was all by myself. I could see nobody behind me and nobody ahead of me. My speed had slowed down tremendously because of my leg. Every step felt so heavy and daunting. I sat down for a while and told myself not to worry about the destination , but enjoy the journey without paying much attention to my leg. I trekked in my own pace after that, enjoying the scenic landscapes around. In about half an hour we reached a fine looking lake - "Lake Gadsar". The lake looked splendiferous with tall snow clad mountain range on one side; surrounded by a beautiful valley of flowers on the other. This "lake of fishes" completely freezes during winter and we could see a couple of floating icebergs. The view was fantastic and I spent a lot of time in deeply admiring its pulchritude.
In about two hours we reached the Gadsar army camp. Gadsar army camp is just a small hut housing 5-8 army men. To move beyond the army camp, one needs permission from their Head quarters. You need to present a valid government ID proof and the Gadsar camp communicates with the HQ through walkie talkies. The HQ is equipped with a satellite phone of the army. It takes about an hour or so to get the green signal. Once we got the green signal we proceeded towards our campsite crossing a few meadows, streams and river. The joy of reaching the campsite knew no bounds. We reached at about 6 pm and it had been one hell of a day for me. It was indeed an ultimate test of strength,stamina and will power. We were told that the day's trek would be relatively simple and we could trek leisurely admiring the landscapes. But nature had other plans. It had to vent out its fury and make us realize that human beings are nothing in comparison to nature. As we start trekking up this pencil thin mountain trail , it gives a feel of the western ghats. The terrain feels very similar. It rained incessantly and the Lush Green trail turned out to become a SLush Green trail. Its good to have gaters for a rain trek as they prevent your track pants from getting dirty. The sight was scary as I thought the horses would just roll off the mountains. I trekked vigilantly further on , carefully taking one step at a time. Rains got heavier as we reached atop the mountain. I have very few pictures of this day as my camera was all packed inside. Once we reached the top we were now walking on a flat trail surrounded by meadows and the rains stopped for a brief moment. A flock of sheep were happily grazing on these meadows. atsar Lake is a collection of 7 lakes and with 10 minutes of walking you reach the first of Satsar lakes. Its a pretty huge picturesque lake. In no time there was heavy downpour again and we were forced back into our tents. There were several stories of trekkers getting stuck at Satsar campsite for 2-7 days due to heavy rains and I just could not imagine a situation like that. I had scary nightmares and that was the only time in the entire trek that I wanted to go back home. It was a foggy morning and the landscape around was completely covered by fog. As we started our trek, in a few minutes the rain God showered his blessings on us. It was going to be yet another Rainy , slushy day. With a steep uphill snow patch, we reach the deadliest of all trails. It is a huge mountain completely covered by boulders. As we gained height, the temperature continued to dip further and the cold started to set in. On reaching atop, the temperature was close to 0 degrees and our hands turned numb and blue. Though the rains stopped, there were huge gusts of wind. It was an heavenly experience. At a height of about 13,400 feet, we further had to descend to about 12,000 feet towards our destination. The descent was further gruelling with 5m visibility and slushy tracks. It literally felt like slush skiing. We trekked down to a spot waiting for co trekkers to join. In about 10 minutes the white out cleared and we witnessed the most magnificent view of the Gangabal Twin Lakes. It felt like a newly wed bride, unveiling her Ghungat for the first time. The landscape was pristine and breathtakingly beautiful. Everyone was overwhelmed with the beauty and I could only hear camera clicks everywhere. The evening was well spent chatting, fishing and playing frisbee. I spent time by the lake side, bemused in its tranquillity, penning down all my experiences. I felt a sense of accomplishment looking back at memory lane, revisiting the trails,landscapes and the hardships that we faced. Indeed a blissful feeling!
Our day of rest at the most beautiful campsite , at the banks of river Nundkol was an experience worth reminiscing. The fantastic weather made our day memorable. Everyone had plans of sleeping all day, but the irresistible weather and the lovely meadows dragged us out of our sleeping bags. It was indeed the mountains calling. In the evening we hiked up further for about 3 kms to reach one of the pious places, Lake Gangabal. This lake was pretty huge and mesmerizing, providing a visual treat. This was our last Lake destination and I truly could sense the feeling of accomplishment. The clear blue skies, the soft pillow- like clouds and the luminous water were overwhelming, The picturesque landscape made the perfect backdrop for my "Natarajasana", and as I posed, realising my dream, there could be no bigger sense of gratification. On reaching the campsite, we were welcomed with hot mouth watering samosas to satiate our ever hungry tummies. The mountains and the days spent there helped me rediscover myself in so many ways. I never knew that I could live so frugally. I started valuing every small bit of luxury that I had back home. I learnt that giving time to oneself is the best thing you can gift your body. It not only heals you physically, but also mentally. The mountains had made me a stronger person, a better person. I saw myself in a way that I had never seen before. My eyes twinkled with joy and my face beamed with newly found energy. I loved my freedom and felt sanctified. It was our last day of trek and the we had to bid adieu to the beautiful mountains. With a heavy heart we began our trek downhill. The trail and scenery kept changing as we started descending. From plain mountains, to boulders we then reach beautiful meadows. From here we start getting a view of the pine trees which is very scenic. We stopped for a brief moment at a shepherd hut for a hot cup of "chai" and some biscuits. In 8 days that was the first time we sat on something called "bench".
We had descended to about 8,500 feet now and I had to pinch myself to believe that I had finally accomplished this feat, an experience so enthralling and soul satisfying. When everyone asks me how the experience was, I find it hard to put in words to express the exact feeling. All I can say is, just go there to experience it. Its been more than a month and I'm still not over the Himalayas. I still feel pain in the ears when I listen to the sound of traffic, my lungs still feel the lack of fresh air, my mind misses the serenity and my eyes thoroughly miss the visual beauty. When in the mountains there is no outside world, no noise and no haste. There is only you and the rhythm of the nature. And as Edward Hillary quotes , "It's not the mountain we conquer , but ourselves".