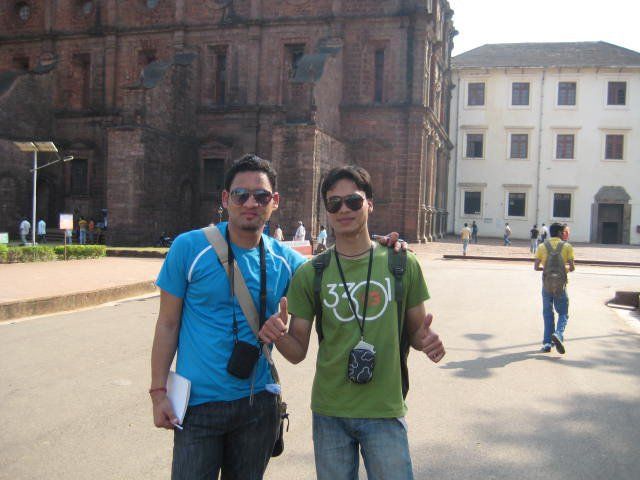 Goa..!!!! One of the top beach destinations in the world. One can say "GOA" is the synonym of "FUN". The Beaches, Crowd, Night parties, Casinos, water activities to do and many places to Explore in your holiday. When you find yourself tired from both body and mind then lie down on the calm beaches of South Goa. South Goa is Peaceful for Peace lover and someone who is looking for Quiet surrounding. While in North Goa you will find a Good crowded beaches and much busier than south Goa. Want to to Adventure Activities? Surely then drive to North Goa and experience various water activities such as Parasailing, Banana Ride, Boat Ride etc. If you want to see the ancient architectures of Goa then move towards the Churches and Aguada fort. Every person is different from other in nature, interest, lifestyle etc. Don't think that playing casino is bad activity so let's try your hand in famous Casinos in Goa and surely if you are lucky then you can get a huge amount of money but that's all depend on your luck. Visit Goa to experience portuguese culture and the best part of your life.

So here I am with my new post to share a experience with Tripoto readers. It was around 5 Years back but sharing today. It was our all India college tour includes Goa, Ajanta Ellora Caves, Khajuraho, Agra and Jaipur. So our first destination was Goa. I remember date 27th night we started from Haridwar and reached Goa 29th Morning. At the railway station our shuttle was there for pick-up. Our hotel was near to Baga beach. Later, we reached at hotel, after check-in. We all friends start swimming at swimming pool which was in Guitar shape. Some Russian girls were there but when we start no one can stop us. After that we went to visit almost every beach. Calangute, Candolim, Baga, Anjuna, etc.

Later we went to visit Wax world, a type of Vax Museum. Visit the places Church of St. Francis of Assisi. Now the best moment of this tour in Goa and that was a cruise on Mandovi River. Everyone enjoyed in the evening. DJ was there, every beer, wine available. There was a couple dance where I was very excited to dance. I asked my female batch mates but no one was ready to dance. Then i asked one girl on a cruise, she was from Meghalaya, she said let's Go and believe me i have never seen a live dance till date as she dance. she was amazing dancer. We enjoyed a lot at night. So my intention is to aware people about Travel which is an important part of our life. So be a traveler.