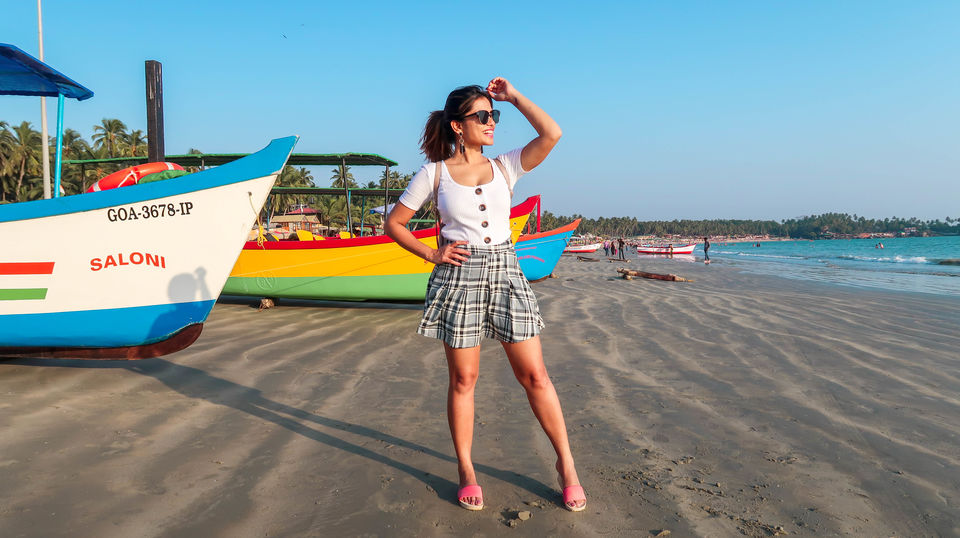 Goa is a very popular travel destination in India and people love to visit because of its beautiful beaches and a carefree, travel vibe, parties, churches, old Portuguese houses, casinos, food, shopping and what not!!! Indian state of Goa has two districts-North Goa and South Goa. Panaji, formerly Panjim, is the capital of Goa and the headquarters of North Goa district. We often receive a lot of questions if one should plan for North Goa or South Goa. So, let me share with you all 7 tips if you should choose North Goa or South Goa while planning for Goa. North Goa is all about nightlife, shopping and liveliness, whereas South Goa has stunning beaches, scenic beauty and tranquility.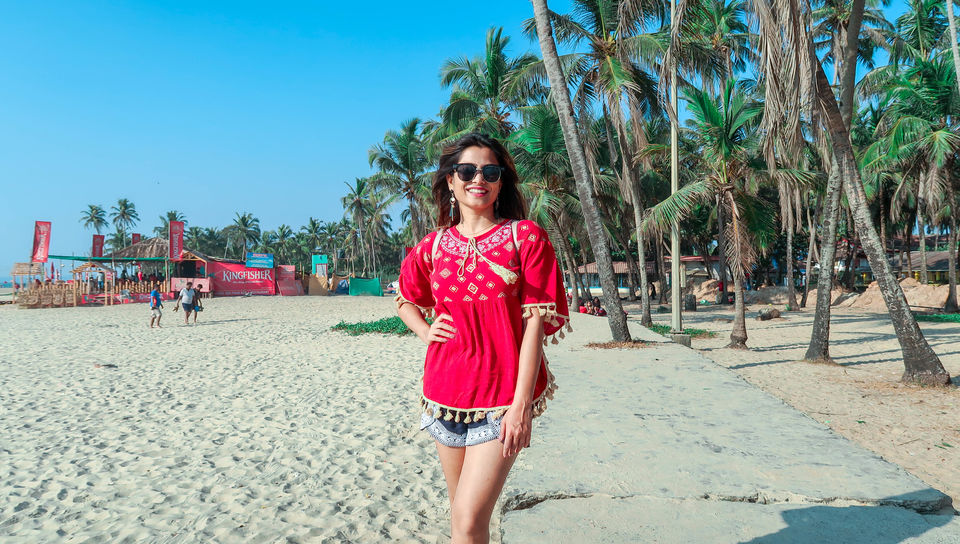 Below are the 7 points to choose between North Goa and South Goa
1. Are you looking for a happening place or a more peaceful one?
See, at different phases of life, we look for different experiences and our choices vary a lot. It also depends a lot on the company. For example, if we are travelling with our family and kids, friends, colleagues etc. we might look for more happening places with crowd and lot happening around you. While as a couple or after entering a certain age, you might look for uncrowded places and lot less noise.
So, you should choose North Goa in the former case as it is more popular with electrifying beaches, crowded beach lanes and may be more lively than South Goa. South Goa is famous for serenity, calmness, peacefulness, less noise and uncrowded beaches.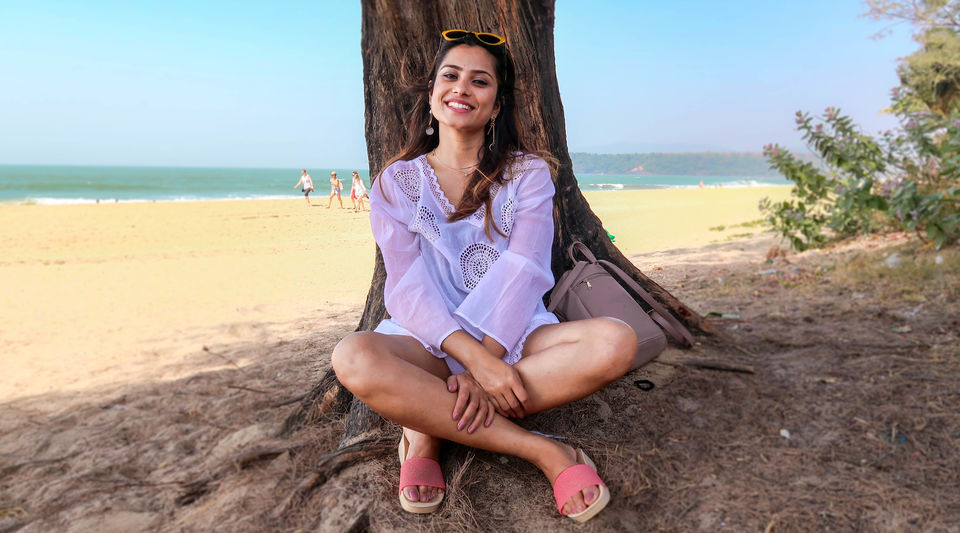 2. Nightlife
North Goa is the place if you are looking for good night life that is the best party places. The very popular and crowded Tito's lane in Baga beach and Mambo's night club. There is Club LPK-Love Passion Karma, SinQ, Club Cabana (guess it is closed now), Curlie's beach shack, Club M, Blue waves, bora bora and a lot more. The list is never ending. It has all from famous DJs, loud music, flashy disco lights, dancing crowd and crazy party scenes.
Whereas South Goa is more peaceful and only countable number of clubs are there. There is Leopard Valley, Gatsby's club etc. which are good party places. There is also silent noise parties where you put on wireless headphones and dance in the dance floor.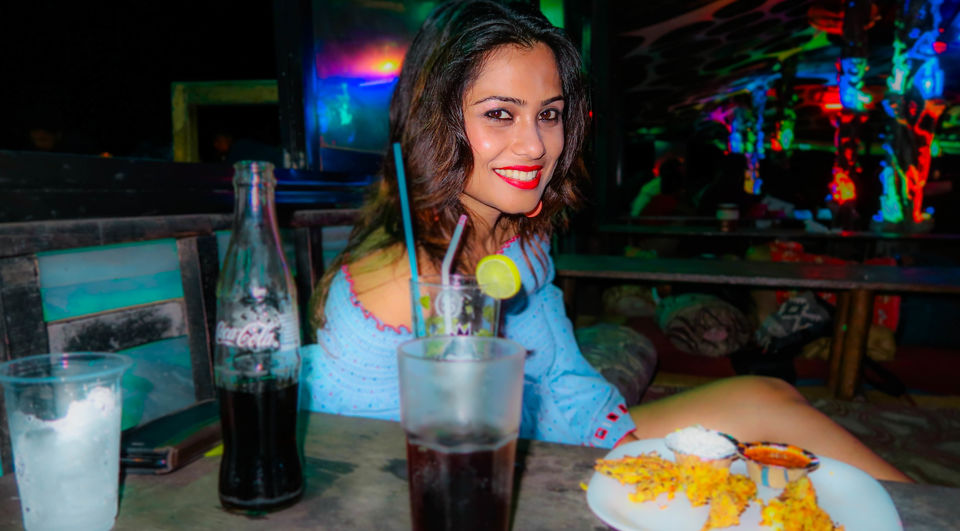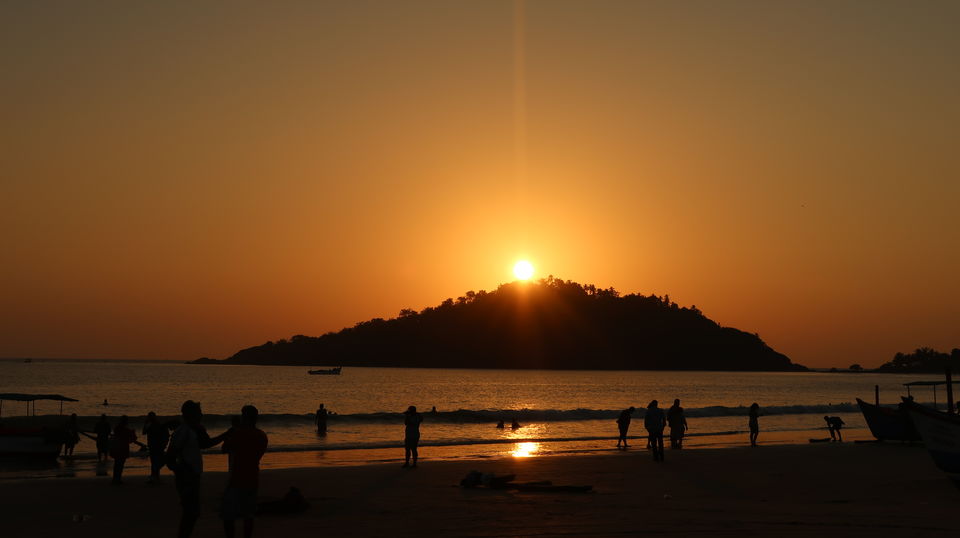 3. Accommodation: Luxury beach resorts or budget accommodations?
Well, for accommodations, the options are endless in both North and South Goa. Luxury hotels as well as budget friendly accommodations including beach huts, guest houses, rented apartments, hotels and resorts are available everywhere in North Goa. The names are endless, and it depends completely on your budget.
In South Goa, the beach resorts are expensive and very luxurious. It is perfect to spend time in the pool and walk to the beach and take that long walks along the beach. The beach huts are also mostly little expensive compared to North Goa but worth all the beautiful peaceful moments.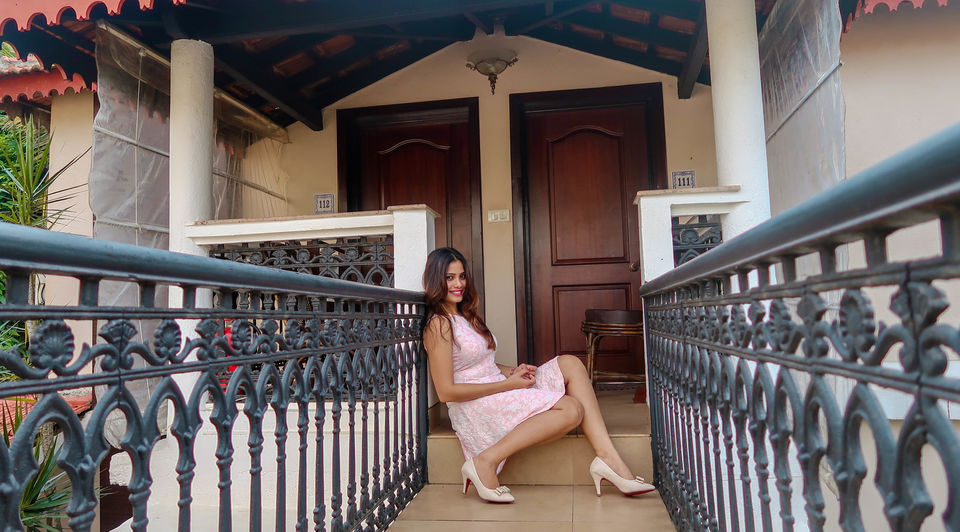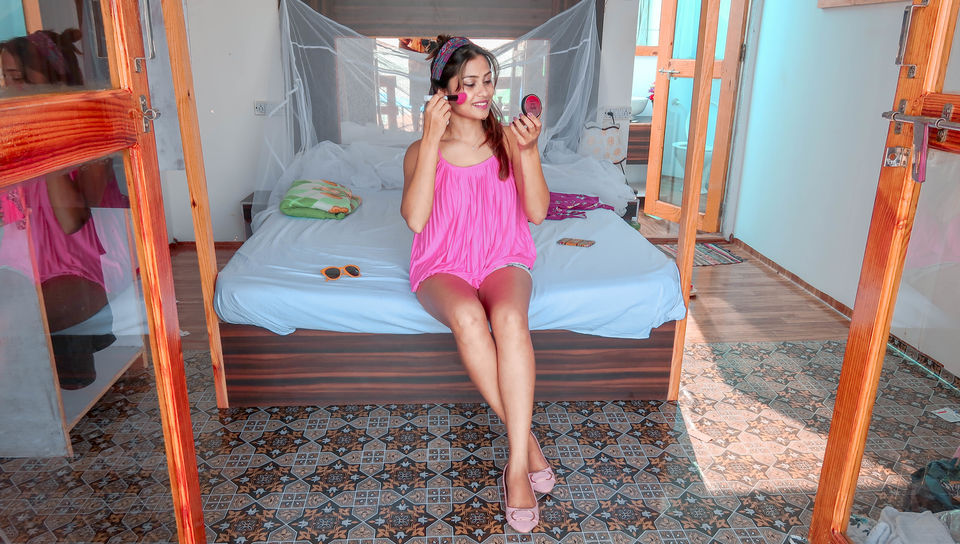 4. Bikini Beach or Family Beach:
First let us all understand this that Bikini is a swimwear and it totally depends on the comfort of the person who is wearing it. It would be comfortable to wear a dress, sarong or shrug over it till you reach the beach and remove before your swim. However, in my personal opinion, you can avoid wearing Bikini in Calangute, Baga, Candolim in North Goa and Colva in South Goa. My favorite to wear a bikini comfortably would be Arambol sweet lake, Querim beach, Ashwem beach in North Goa and Agonda and sometimes Palolem in South Goa.
Family beaches: Calangute, Baga, Candolim, Morjim, Ashwem are nice family beaches in North Goa and in South Goa the names would be Colva, Palolem, Agonda, Cola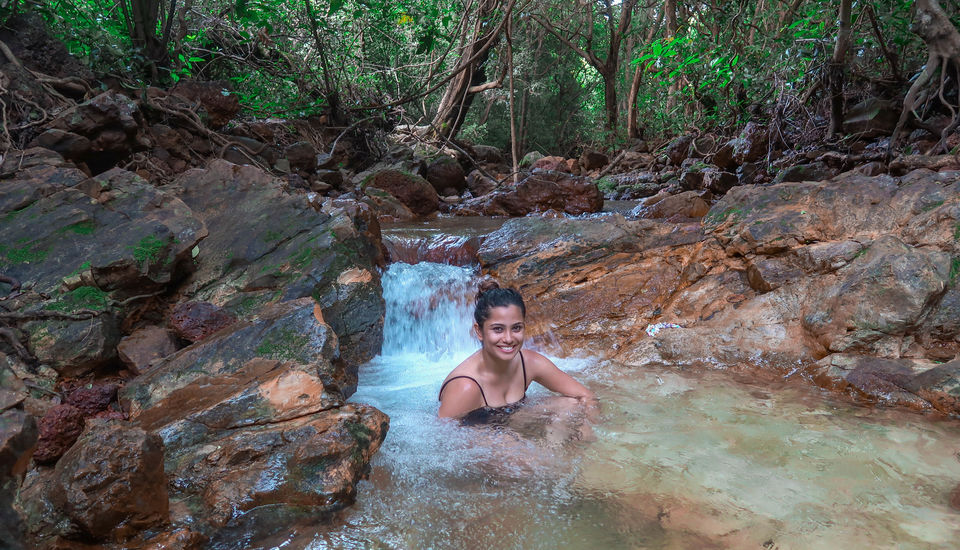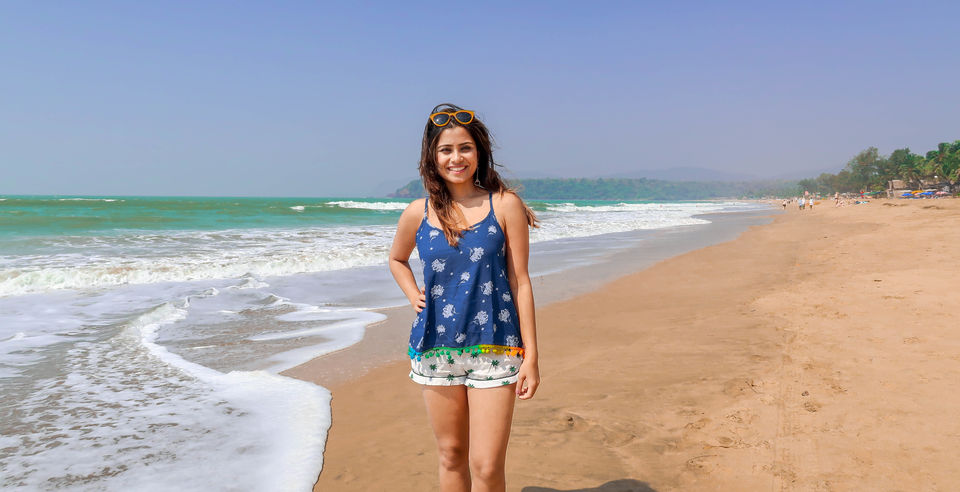 5. Shopping:
Most of the commercial beaches of Goa are full of awesome shopping lanes. North Goa: the street shopping is everywhere specially in the lanes reaching popular beaches. Few to specifically mention would be Flea market in Anjuna beach , Baga beach lane, Calangute market square, Candolim beach lane, Saturday night bazaar in Arpora, Mapusa market, Arambol beach lanes. There are street stalls and permanent shops and usually you can do lots of bargaining. They sell tropical summer clothes for women and men, beach wear, souvenirs, hats, accessories, bags and what not. You will find lots of shops for permanent and temporary tattoo too.
South Goa: Well, I have been to the shops in beach lanes of Palolem beach and Agonda beach. The shops are less in number and pretty much uncrowded. The best thing about South Goa shops are their collection which is very is quite unique updated with fashion trend. So, I love to shop from South Goa.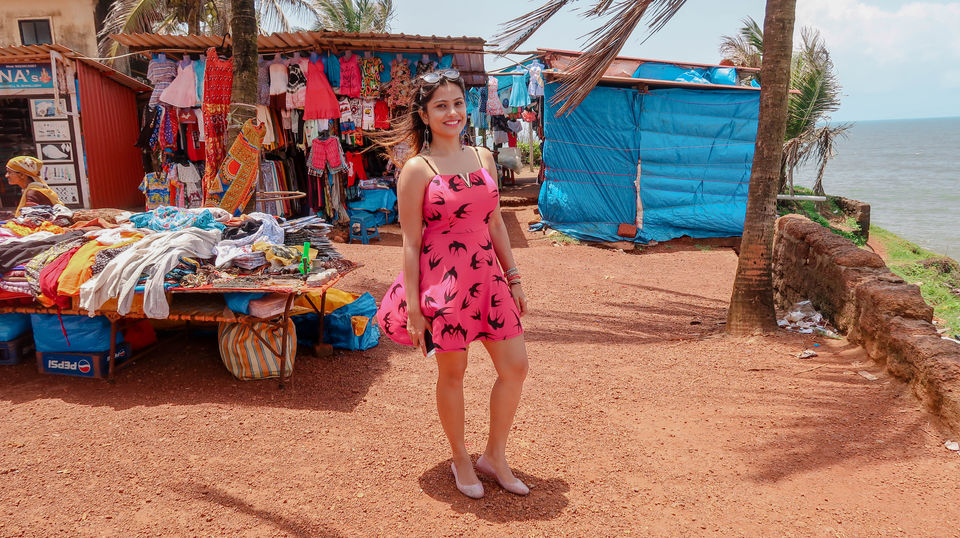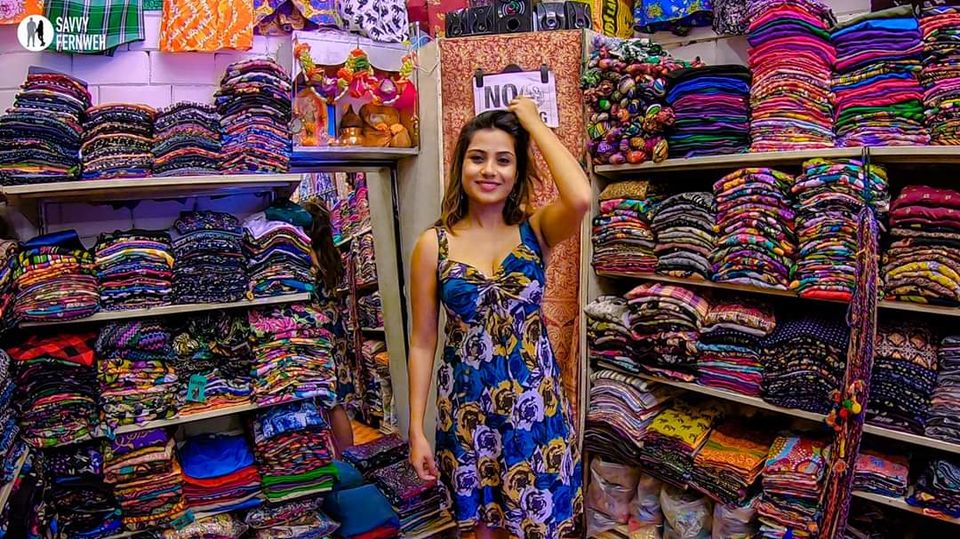 6. Food:
I am non-vegetarian and my suggestions here might be biased towards sea food. I am sure good veg food is available in all renowned restaurants in Goa. In north Goa, if we are not going for clubs and parties, we usually sit in a good beach shack. All along the popular beaches, during season time, they set up candlelight dinner in the beach. The catch of the day or available sea food are displayed outside. You can go and choose your food and instruct them the way you want it to be cooked (tandoori, curry, fried etc.). We usually go for big tandoori fish and some fish curry and rice. In Baga beach, Britto's bar and resultant and the ones in Titto's lane, Curlie's beach shack in Anjuna, Thalassa in Anjuna, Our shack and Antares in Vagator, Treebo Maison Ocean beach resort in Ashwem, Gecko streak house in Arambol beach are to name a few. Again the list is endless. Goan food is comparatively more popular in North Goa.
I suppose in South Goa, other cuisines are equally popular as goan food. Many touists like to have lunch and dinner in their accommodations. Baba little Italy in Palolem beach is our favorite if we are going outside our accommodation.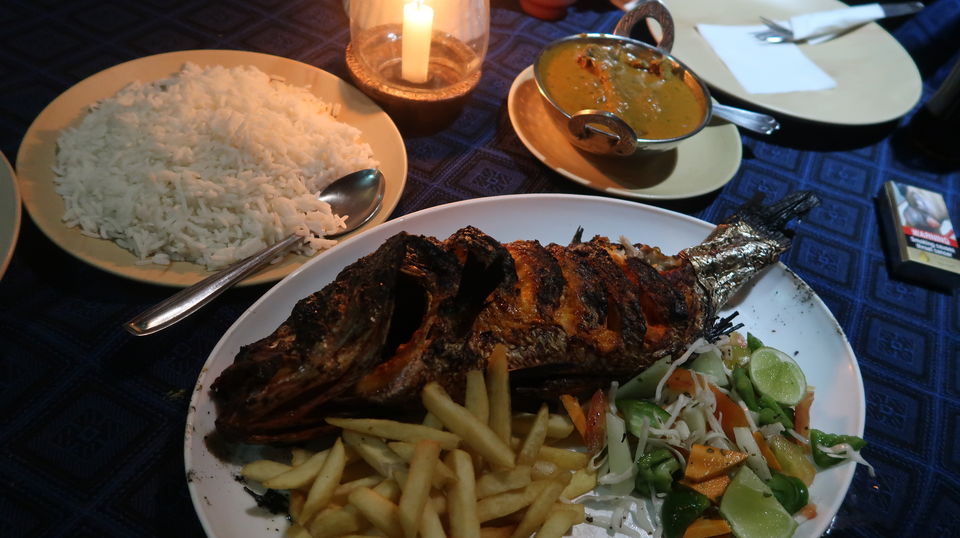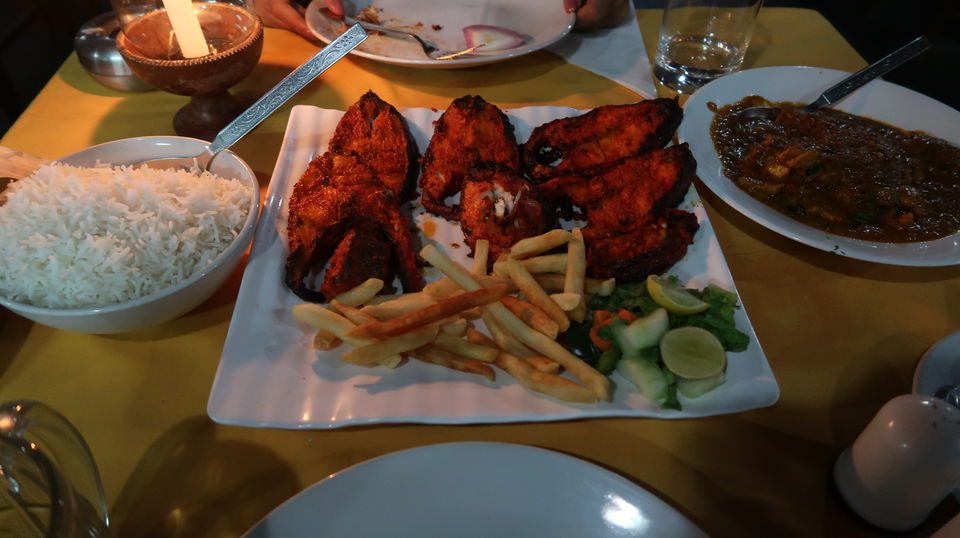 7. My Recommendations:
North Goa: Arambol sweet lake and Querim beach (largest northernmost beach in Goa)South Goa: Dolphin watching in Palolem beach and luxury stays in Agonda beach
So, if you are very social & party freak - choose North Goa which is also more budget friendly. Or if you want peaceful time in Luxury resort near beach with your loved ones, then go for South Goa. South Goa is relatively expensive. Our recommendation would be to visit both if you have 5-6 days or more in your hand.