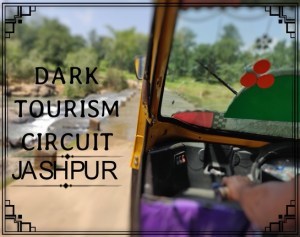 "Aap Akele aye hain Jashpur? Kis purpose se? Ghumne!! Akele ghumiyega Jashpur? Pistol wagerah to rakhe honge na licence ke sath?
These were the words of the receptionist sitting at the guest house when she heard that I was on a solo backpacking trip to Jashpur. Her reaction was equivalent to that of "Mai tumhare bacchon ka baap banne wala hu."Let me now tell you the reason for her giving such a reaction.
The dense forests and hilly terrains makes it the hub of Red Corridor. As per the Tri-Junction theory, the place where you have hills, forest and border is considered apt for Left Wing extremism. And Jashpur has all the above three. Recently it was in news for the Patthalgadi movement. The interior villages of Jashpur have placed 'Patthalgadi' on the entry. As per that, the locals follow only the rules of their Gram Sabha and not the law of the land. As a justification to their demand for self rule, they have planted inscriptions of the PESA Act. Pathalgadi is dedicated to the ancestral tribal leader Birsa Munda.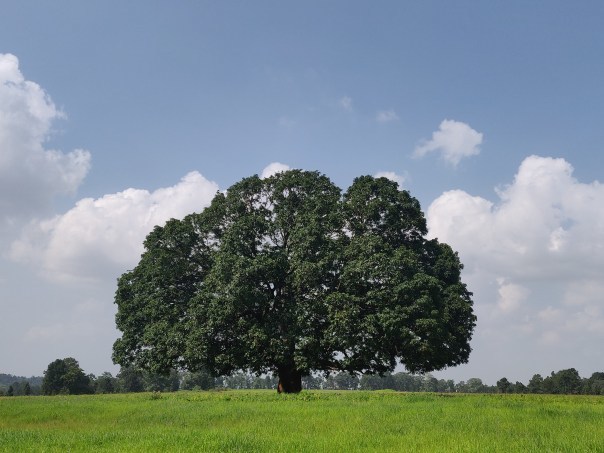 "We don't want to send our kids to government schools unless we are guaranteed 100 percent jobs. We want our children to become like our leader Birsa Munda."
So I planned to take on Jashpur with the above news in mind. Mind you that these were the only set of news which I knew about Jashpur. And with no information except names of some tourist places on the C.G Toursim website, there were no details known about places to stay, means of transport etc
'Come what may', I said to myself, and decided to board the bus from Bilaspur to Jashpur.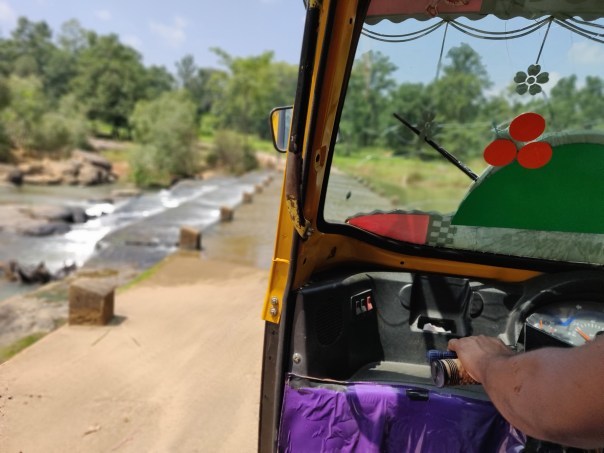 When I reached the Jashpur bus top. There were not much options to chose from. There were a handful of Auto-rickshaws which I saw (two to be precise). I finally booked an auto for 12 hours at Rs. 1500 ( includes the cost of diesel)
Welcome to Jashpur. Chhattisgarh's very own Kashmir! Home to tribes like Pahadi Korwa and Nageshia. Nestled in the extreme north eastern boundary of Chhattisgarh, bordering Jharkhand to the East, Jashpur has an average elevation of 753 m.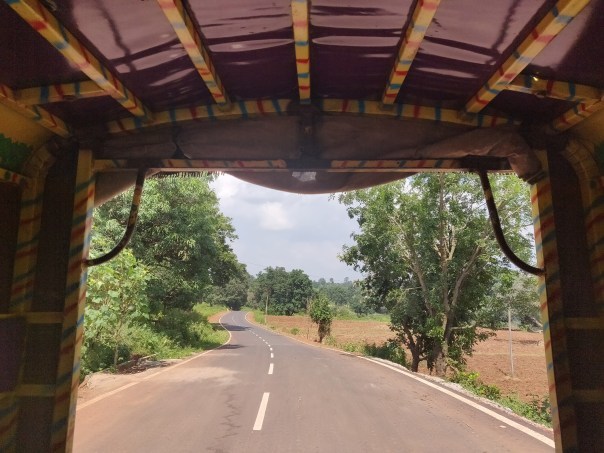 The district of Jashpur is divided into two ghats:1).Upper Ghat 2).Lower Ghat.
While the lower part consists of Jashpur Nagar, Tapkara, Kunkuri. But more fun lies at the Upper Ghat. This is the picture taken at 'Bagicha' tehsil. The word Bagicha translates to 'Garden'. The whole of Bagicha is greener than you could wonder.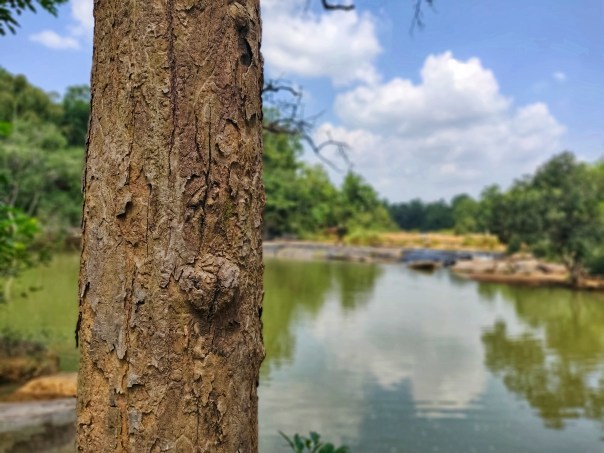 Unlike other Tourist places like Kashmir or Ooty, this one is left untouched and spotlessly clean. Feel free to open your arms wide and soak yourself in the aroma of Chilly, Litchi and tea plantations. Time for a pee cum picture break
Rich Biodiversity :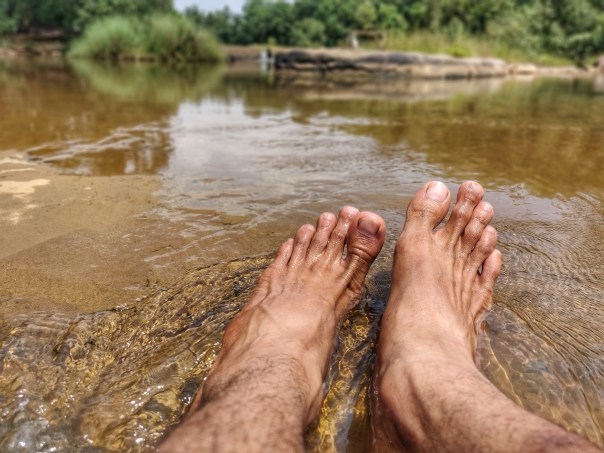 Jashpur tops the charts when it comes to receiving average annual rainfall in Chhattisgarh. Lying in the extension of Chhota Nagpur plateau, the climate is cool throughout the years. Kunkuri is the hottest region and Pendra Pat plateau of Bagicha tehsil is the coldest. The temperature falls to zero degrees in winters. The soil type is laterite. The terrain of Bagicha makes it suitable for tea, litchi, potato and chilly plantations. Rivers Kanhar and Eeb are the major flowing rivers. River Eeb is famous for the presence of gold particles.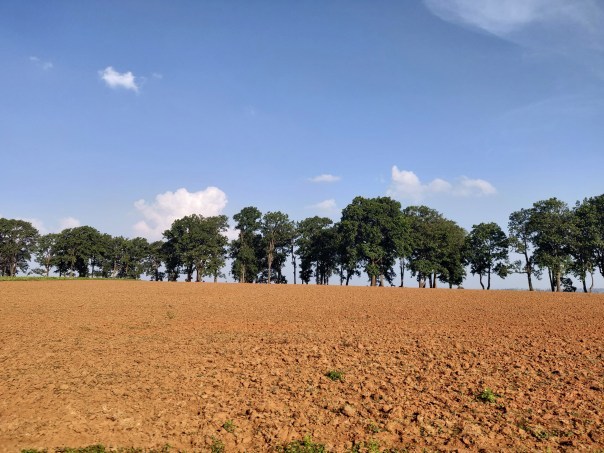 Ludeng is called The Tomato capital of Chhattisgarh owing to it's heavy tomato plantation.
Places to see :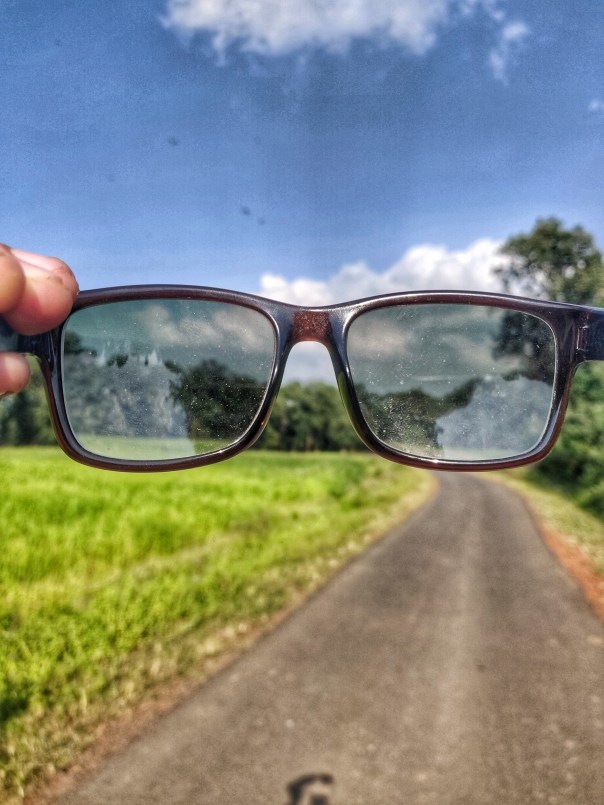 Jashpur is truly incredible. With mesmerizing waterfalls, stunning valleys, dense flaura and fauna, spiritual ashrams, adventurous caves to name a few.
1). The second largest church of Asia :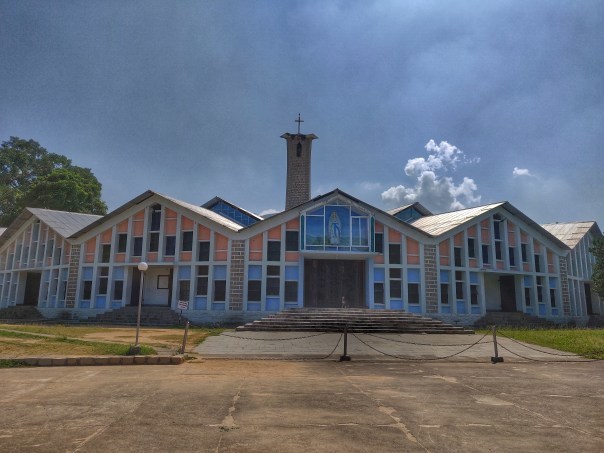 "Cathedral of our Lady of the Rosary"
Kunkuri, a quaint lil place around 40 kms from Jashpur has a unique distinction. The church dedicated to the Lady Rosary which was built in 1979, can accommodate a whopping no of 8000 devotees.
How to reach :
Take a local bus from Jashpur which will cost you 40 rupees. The church is just a 500 m walk from the bus stand. In one word, I would say Majestic!
2). Ranidah Waterfall :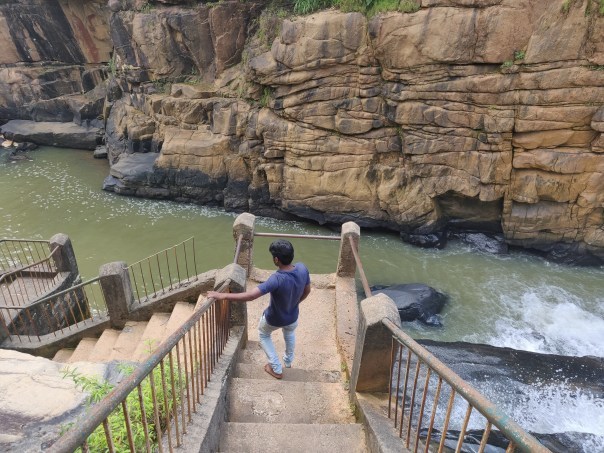 It is believed to be the suicide place of an old princess of Jashpur giving it's name as "Rani-Daah". It is close to Jashpur nagar, around 16kms.
It presents an old temple and a small trek. Walk in and explore raw nature, splendid and beautiful. Damera and Khudiyarani waterfalls are among the other pristine ones.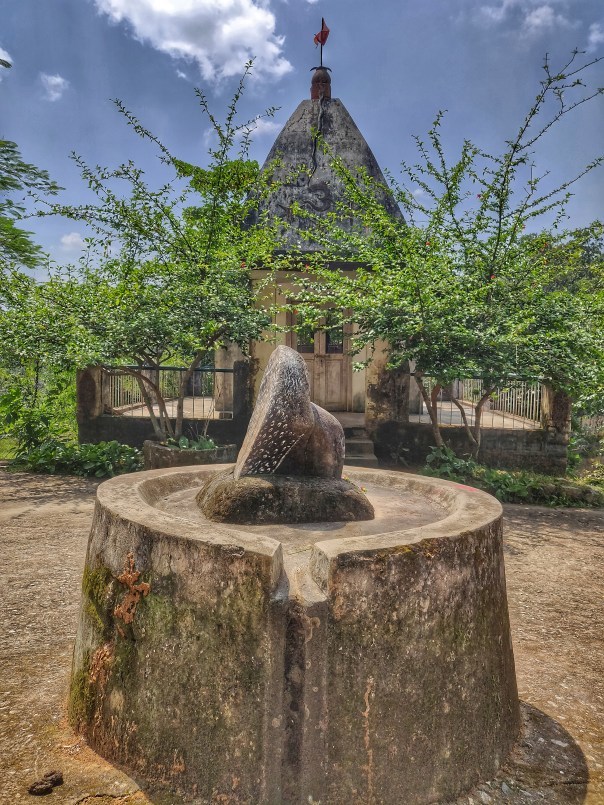 3). Sogda Ashram :
The Sogda Aghor Ashram is dedicated to Avdhot Lord Shri Ram. The place is peaceful and also has a dedicated tea plantation area. This place is flocked by tourists during Navratri. The ambiance is just right for performance of Sadhna or meditation.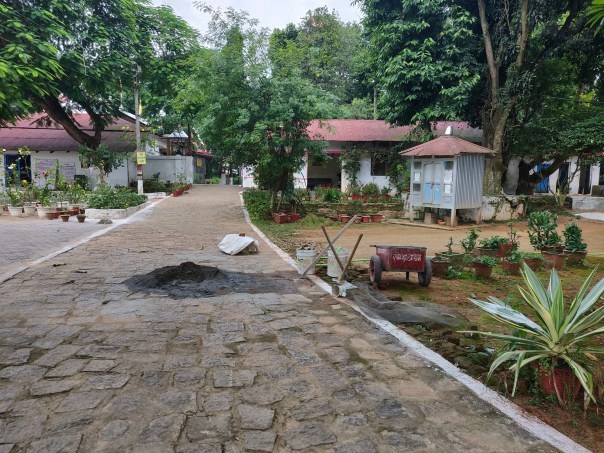 4). Badalkhol Wildlife Sanctuary :
I coudn't go inside it but drove next to it. Let me know in comments, if you have been here.
5). Kailash Caves :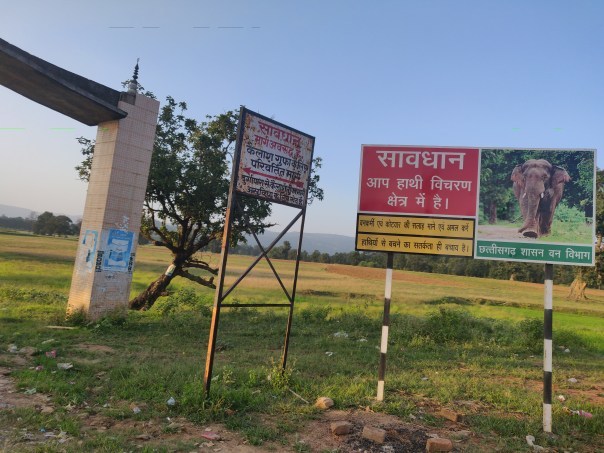 Dedicated to Saint Gahira Guru, this place has a spiritual connection and feels magical. The only catch is reaching here.
I wanted to visit Kailash caves from Jashpur. There were signboards on NH43 which showed the direction for Kailash caves. But there was no distance mentioned. With no internet connection and no proper milestones on roads, we were left at the mercy of locals. They kept on adding 5-5 kilometers to the journey. What we wrongly assumed 20-30 kilometers initially, turned out to be over 100 kilometers in the end. Now picture yourself sitting in an auto crossing through difficult plateaus, worst possible roads and what not. It was not just a test of patience, but grit as well as determination.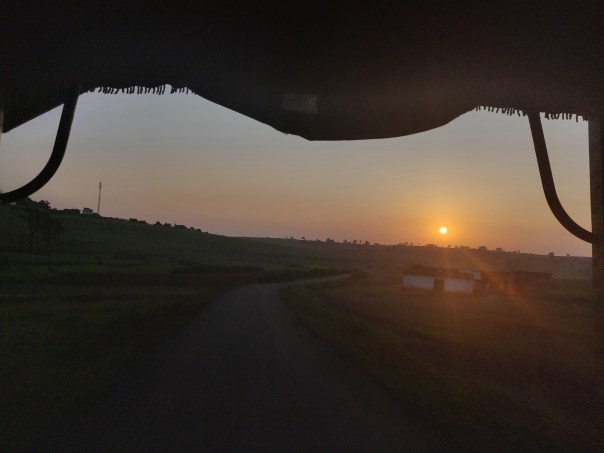 But the moment we reached it felt special. We had started at 12 from Jashpur and it was 5:30 in the evening when we reached. the sun had set, it was pitch dark. And then came a savior from the jungle. The Baba we met was a resident of the cave. He made us feel comfortable by giving us a tour of the cave where Aarti was going on."He told us that Saint Gahira Guru worshipped here for 14 years. he came here in search of Budha Mahadev whom he found sitting here." I have no clue, how on Earth did we reach there. It was so remot that I am sure no one gives it a visit except the Pujaris residing there.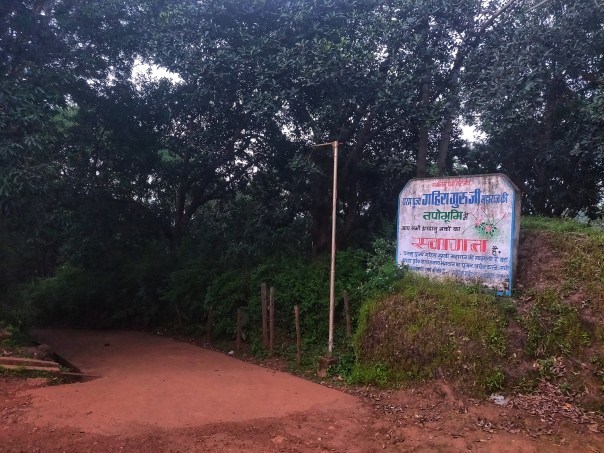 Tip : I am now made aware by a brother, Harshad Sahu of mine who's posted in Surajpur district nearby. He tells me that the Kailash caves are easily accessible from Ambikapur. So if you plan to visit don't go from Jashpur. But from the other side ie). Ambikapur.
6). The Snake Park :
Tapkara is a village close to Jashpur. It is termed as "The Naglok of Chhattisgarh."
There's a snake park present here. I saved this place for my next visit whenever I get a chance to visit Jashpur again.
Despite it's many offerings, Jashpur fails to attract visitors. Let me tell you some of the reasons why :-
a).Lack of proper transport facilities :
The need of the hour is a Jashpur Darshan bus which acts as a one stop solution for visiting all the tourist places.
b). Poor Accessibility :
Please make signboards which also mentions the distance next to it.
c). Safety concerns :
I am now thinking of carrying a licensed pistol in places like these. For a long stretch there was no man's land. Lot's of places were muscle power can take over law of the land
d). Unavailability of Homestays :
Right from the Bastar blog which I wrote few years back, I have been demanding for it. I don't know when my voice shall be heard.
e). Administrative Lag :
I know that the current government has tried a lot to bring development is places like Jashpur. But but but! Is that enough? The answer is far from 'Yes' which you will understand when you witness the tough lives of people out there.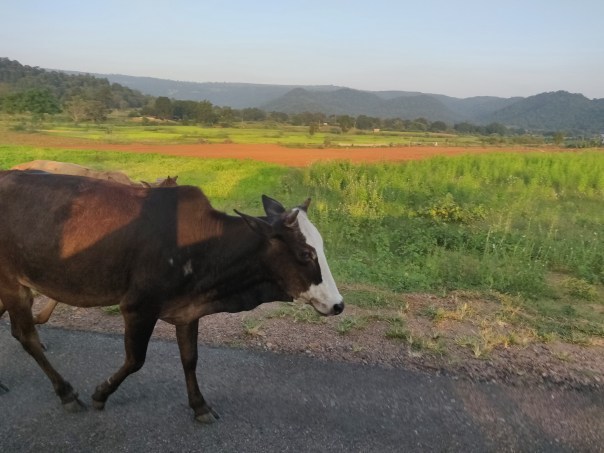 Seeing my auto, there were numerous instances when locals asked us for lift. They were even ready to pay. The natives here still face tough times in the absence of transportation facilities. There were no vehicle repair shops for a stretch of 50 to 60 kms. It was like, if something happens to our auto, we would be left on our own. Luckily nothing like that happened to us. But what I experienced yesterday, the people out here live with those challenges with a smile on their faces. They walk superhuman distances on a daily basis just in search of basics.
Some thrilling stories :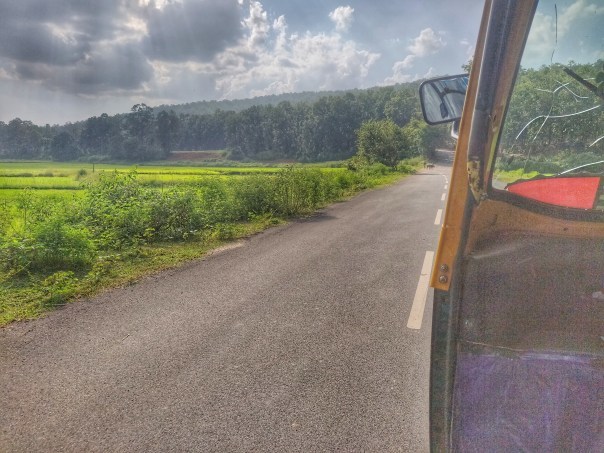 It was midnight. I was sitting in an auto with no one except my auto driver, Abhimanyu Mishra, aged 27. And here he goes :
"Bhaiya hamare Jashpur me to jadu-tona bahut common hai. Tantrik log aapka gala katke lejaega aur aapko pata bhi nai chalega. Aap sahi salamat ghar pahunch jaega par wo aapka bhoot hoga. Jab aap marega, aur log dekhega toh aapka gala nahi hoga. Tab log samjhega ki aapke sath jadu tona hua hai."
For a moment, I thought Is her for real. Don't turn out to be a ghost or something I was saying in my head. He continued with some more :
"When bridges are made here. It's a common practice to sacrifice a child here."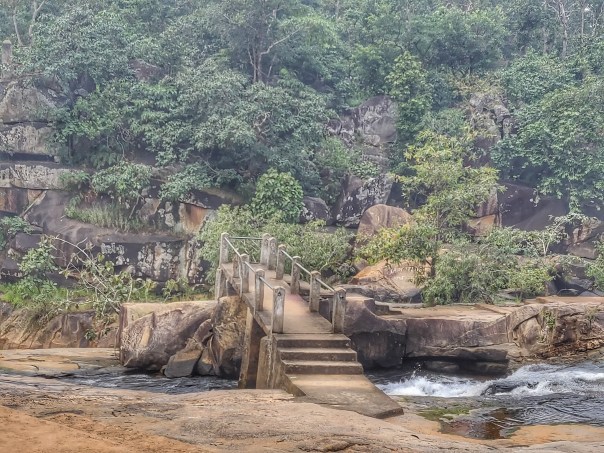 "God please don't give me any more excitement. Plz make things normal and boring, I said in my mind."
He sensed my evident discomfort and handed me his cellphone and said. "Bhaiyya you can play whatever songs you want to play."
This Abhimanyu guy loved his auto and had kept it in fine shape. With bluetooth connected speakers installed in an auto which had superb sound quality, the journey was rocking and exciting. I played numerous Mtv Unplugged songs and felt asleep. My ears woke to countless Bhojpuri hits and some Sapna Choudhary songs to rock the return journey.
Important Contacts : Abhimanyu Mishra : 7804983633
PS : He acted as my protector in the unknown land of Jashpur. God bless this Earth with some more souls like him ????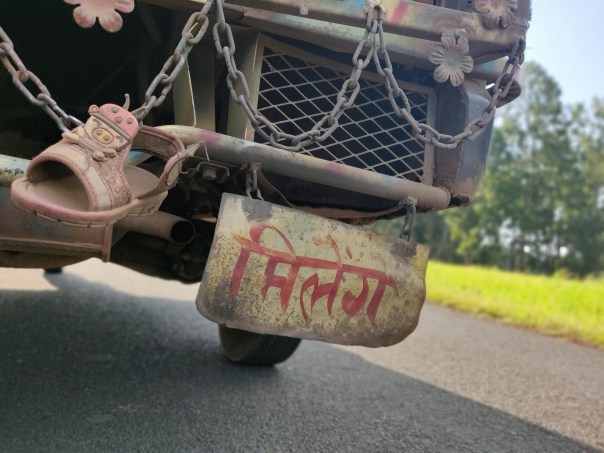 Thanks for reading. See you again with some crazy travel tales from somewhere ????