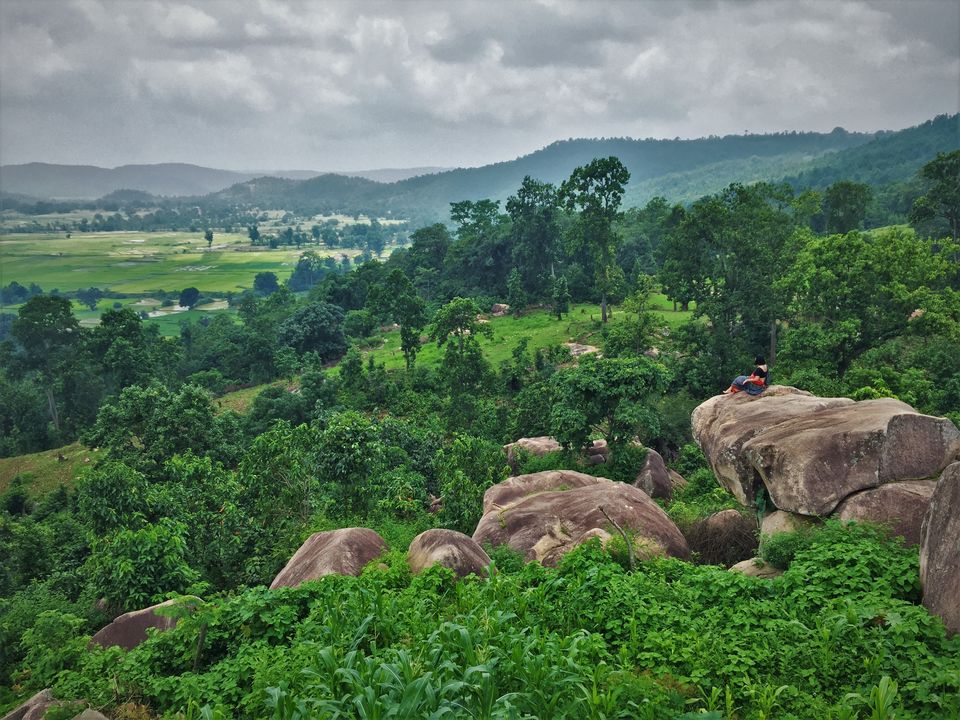 "Are you mad?" "Have you gone crazy?" "I can't believe you!" - these were the first reactions I got when I declared that I am going to explore Chhattisgarh. And then came – "Is it safe to travel in Chhattisgarh?" "Is Chhattisgarh safe for tourists?" "Isn't Chhattisgarh affected by Naxal problem?"
In all fairness let me admit, had I not lived and traveled in Chhattisgarh extensively, I probably would not have thought about Chhattisgarh as a tourist destination. So, I totally understand when people get skeptical about traveling to Chhattisgarh because of all the negative perception about it.
As a matter of fact, several districts of Chhattisgarh are part of the Red Corridor that experience considerable Naxalite-Maoist insurgency in India. But, does this insurgency make it absolutely unsafe for people traveling to Chhattisgarh? Is Chhattisgarh safe for tourists despite the insurgency? Read on!
Identifying the problem
Chhattisgarh has one of the largest indigenous tribal population as well as dense forest cover in India; it is extremely rich in mineral and coal deposits. Massively skewed development, immense corruption and great social and ethnic discrimination became key triggers for Naxalism/Maoism in the State.
However, the insurgency is not as simple as it seems; it is an extremely complicated issue, where good and bad, right and wrong, are often interwoven; and perception holds the key.
Nevertheless, what is most important to understand here is that it would not be right to label all Naxals/Maoists as terrorists; their aim is not to harm people and instil fear among general public; their struggle is with the State, including the security forces and government machinery, but not with the general public or tourists.
Current Situation
I lived in Chhattisgarh for almost 12 years. I lived in Jagdalpur, Bastar District (Naxal affected area), for four years, before shifting to Raipur, the capital of Chhattisgarh. Although Chhattisgarh has been battling with the Naxalite-Maoist insurgency for decades, the intensity of the problem kept changing. However, I never felt scared because of the insurgency.
Only a person like me, who has seen the State before and after it got separated from Madhya Pradesh, can actually understand the extent of development in the State; however, I have to admit, such development is disproportionate. But, because of numerous steps taken by the Government, the impact of insurgency has definitely reduced.
In fact, I have been traveling to various parts of Chhattisgarh extensively, including the affected areas like Bastar, Dantewada, Sarguja, Jashpur, etc, since the beginning of 2018; but, I did not face any problem with respect to my safety or security as a tourist even in the affected areas.
There is another factor which plays huge role in building perception; and that factor is national media, which only brings sensational stories when any Naxal related incident happens, but doesn't bring the positive changes and success stories with same enthusiasm.
So, though you might hear about Chhattisgarh in national media for all the wrong reasons, trust me, it has a lot more to offer – one only needs to come here to see it and believe it!
Tourism in Chhattisgarh
Not just domestic, Chhattisgarh sees many international tourists also, who visit the State especially for its rich tribal culture and festivals like Bastar Dussehra and Fagun Mandai.
Till date, no incident has ever happened to any tourist because of the insurgency. As I stated before, Naxals/Maoists have nothing against tourists; they have not attacked any tourists.
In fact, the Chhattisgarh Government is taking several measures to make the State more tourist friendly. The latest initiative in that direction is the Bastar Police's "tourism policing" concept. Under the concept, a security personnel will provide the required information and other assistance to tourists via the help desks; such help desks will be set up at the tourist places. The first help desk has already been set up at a police outpost near the famous Chitrakote waterfall.
Also, understand that you may find police/CRPF check posts whenever you enter any sensitive area; don't get scared because of them.
In any case, if the security personnel feel that there is any danger, they don't allow tourists in such areas at all. The security personnel allow tourists only in such areas which are safe for them.
Safety tips for tourists coming to Chhattisgarh
All the basic travel or safety tips, which are applicable to any other part of the world, are also applicable in Chhattisgarh; for example, it is always advisable to not venture late in the night, except in main cities.
I have already shared a separate three-part blog post on 25 Safety Tips for Solo Travelers, which is equally relevant for all kinds of tourists, and not just solo travelers.
Also, have a look at my separate blog post - 7 Safety tips for your trip to Chhattisgarh - where I have shared my travel and safety tips, specifically for people who are traveling to Chhattisgarh for the first time and who want to explore the interior parts of the State.
So, is Chhattisgarh safe for tourists?
After exploring the beauty of this place and experiencing the warmth of its people, my perception about Chhattisgarh totally changed; and I am sure, yours will too!
So, coming back to our question – Is Chhattisgarh safe for tourists? Yes, it is!
Based on my personal experience, I can confidently say - there is no reason for tourists to be scared of traveling to Chhattisgarh; it is as safe as any other State in the country. Chhattisgarh is actually safer than what people perceive it to be!
In any case, no one is absolutely safe even at his/her home.
In case you plan to visit Chhattisgarh, I would highly recommend Unexplored Bastar for all your travel needs. During all my trips to Chhattisgarh, including my visits to affected areas, I was always accompanied by at least one experienced local guide from Unexplored Bastar, who showed me the part of Chhattisgarh I have never seen and experienced before.
Is traveling to Chhattisgarh scary for you? If yes, then why? Have you traveled to Chhattisgarh and faced any problem because of Naxals? Let me know in comments below.
If you like this article, do have a look at my blog - Life Beyond Usual - where I share my travel experience, tips and insights. In case you want to explore Chhattisgarh on your own and at your own pace, do check my Solo Travel Series and Chhattisgarh Series. Also, follow on Facebook and Instagram for more travel updates and stories.