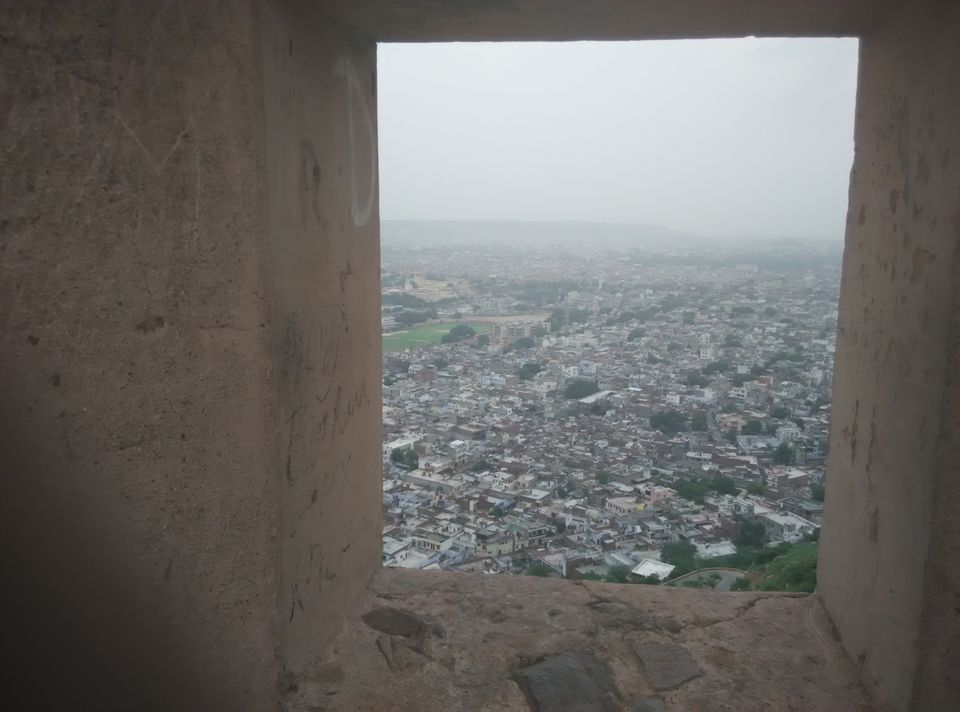 Jitna Yeh Jawani Hai Deewani ne Manali ka tourism badhaya tha uska kch part Udaipur ka bhi badhaya tha. Usi k shikaar ho gye the hmare ek sathi(Anshuman Pandey ji). Bhai ka man tha k Manali ho gya ab Udaipur karna aur hm sab k sab ghumne k tharki, sab taiyaar. And this time the date was pandey ji ka budday. Bhai ka man tha k apna budday Udaipur me manayenge jo ki ho nai paya(later part me btata hu)
To bhai 7 lafander taiyaar
Anshuman
Umesh
Mahesh
Nikhil
Bhupesh
Rashish
Aur mai
To bhai mera aur rashish ka man tha RE se jane ka to ek rent pr li gyi thunderbird Dilli se hi.(pehli bar tha hmara)
So as per the plan hum log 6th Aug ko nikalne ka aur socha ye tha k 7th ko Udaipur me honge.
To 6th ko nikle sab log,mai aur rashish on the Thunderbird and baki sb in i20. So as they were in car they were a bit fast so they reached jaipur hmse pehle so they visited the nahargarh fort and hum dono went to the RE service centre for some work.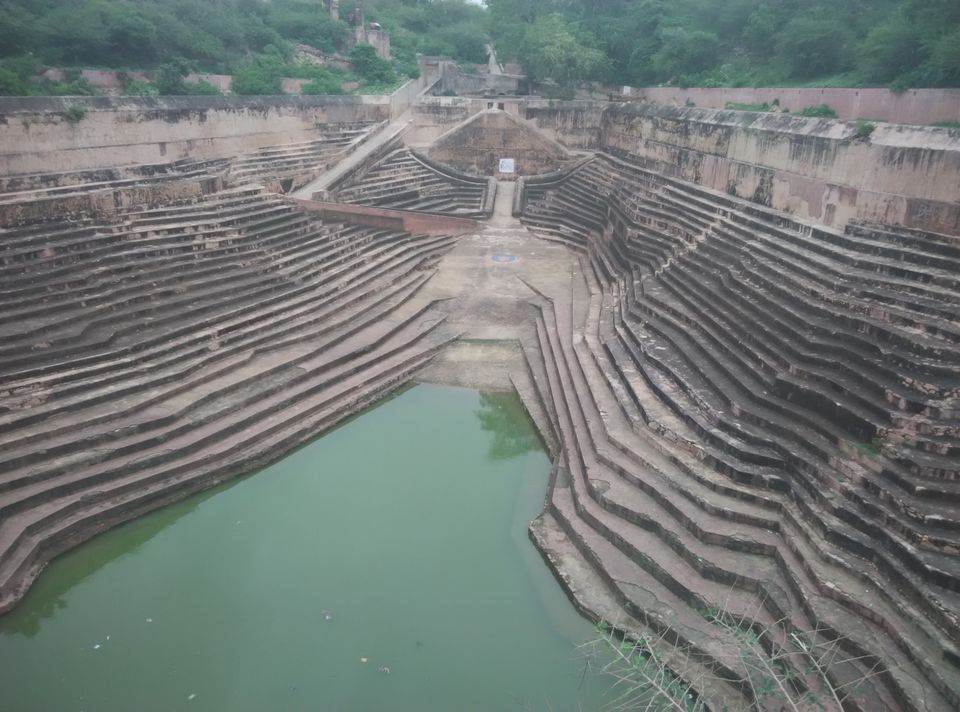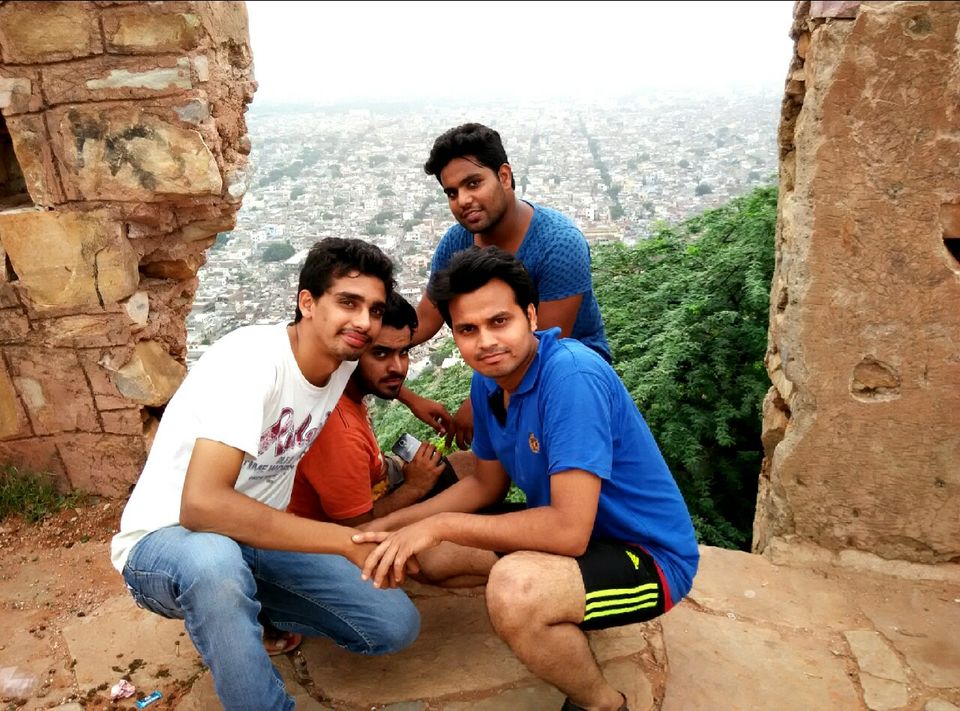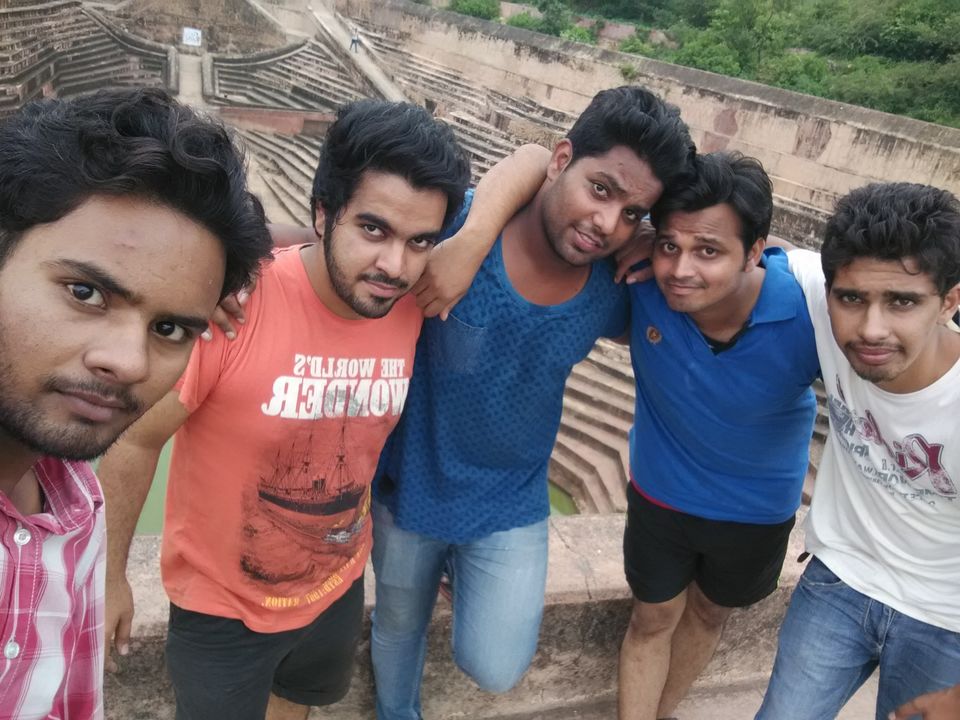 Then we met at jaipur ajmer highway and continued our journey to udaipur but yhi par lanka lagni thi, Thunderbird hui puncture and so did anshu's wish to celebrate his birthday in Udaipur. Ek se banwaya puncture but usne pata nahi kaise banaya k wo khul gya and we rode it that condition for about 10kms to find someone to fix that puncture.
And itna sab krte krte around 8bj chuka tha and we didi not find anyone to fix it. Fir mila ek resort road k opposite side me and we decided to stay here and look for mechanic the next morning aur anshu bhai ka budday yhi manaya gya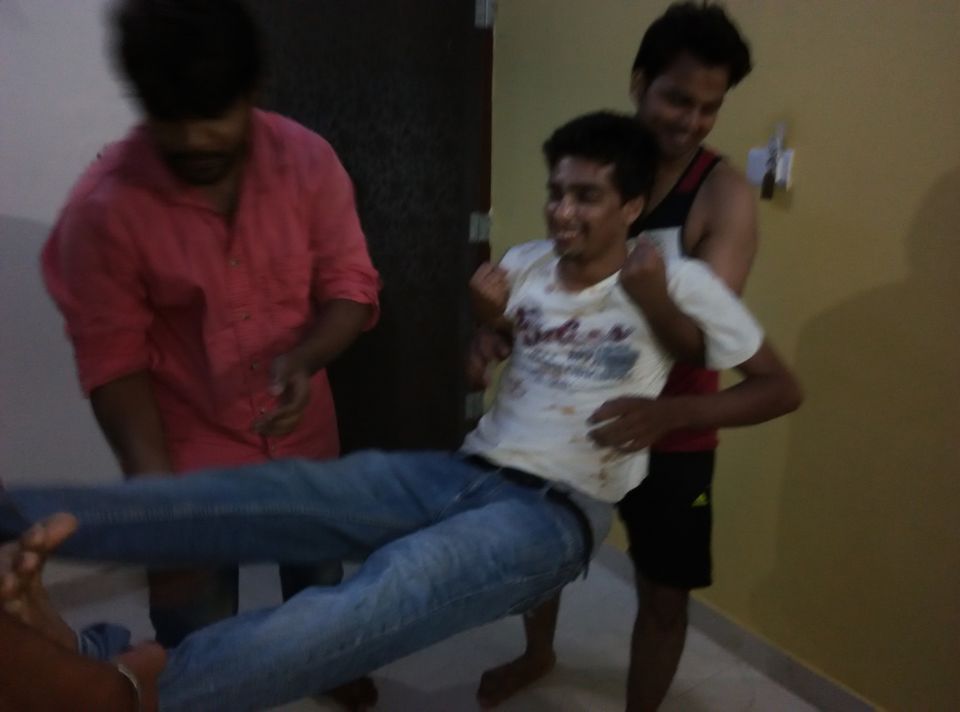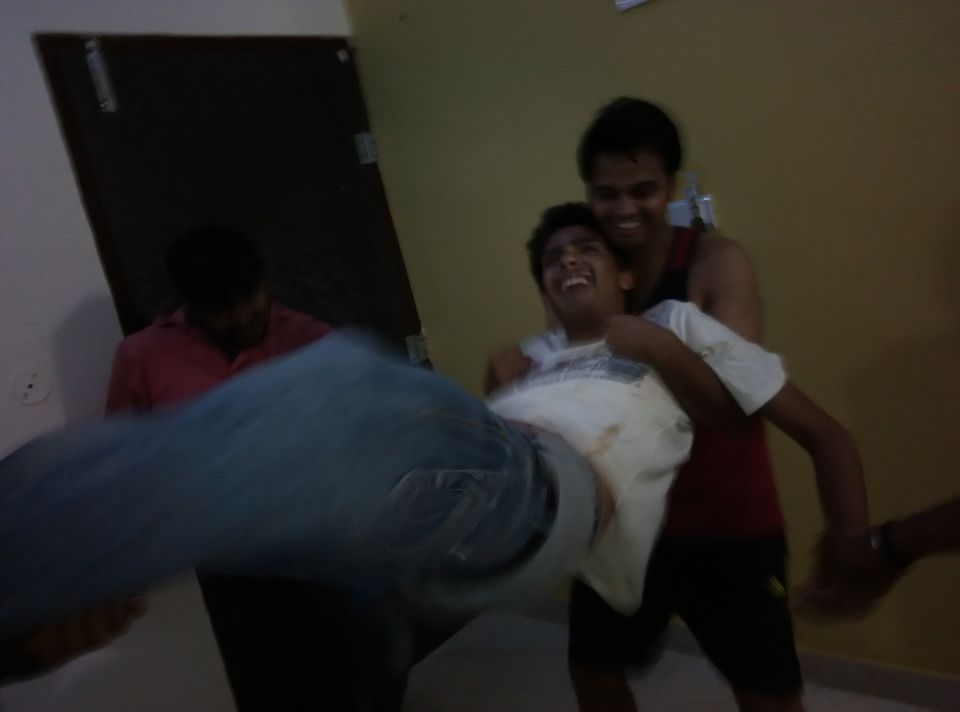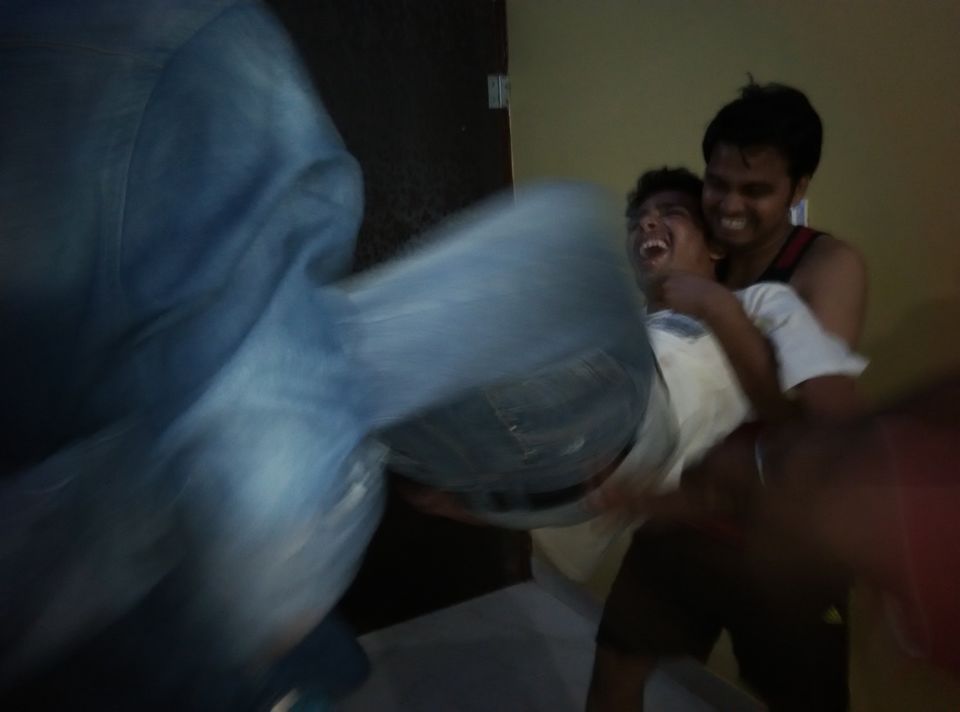 Next morning mechanic aya aur bola k rim ho gya hai tedha aur tyre gya hai cut to time lgega banne me and umesh left for back for delhi.
So we deicided to leave our bike with the mechanic and continued our journey further in the car and reached udaipur by night. So now we were 6ppl in the car
The next day we explored the city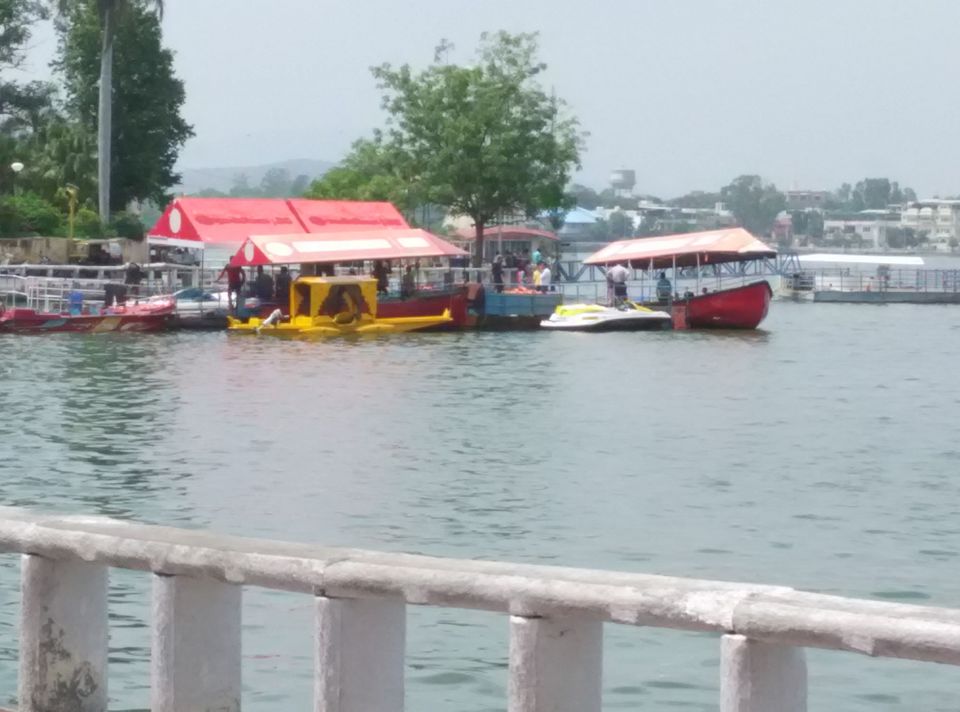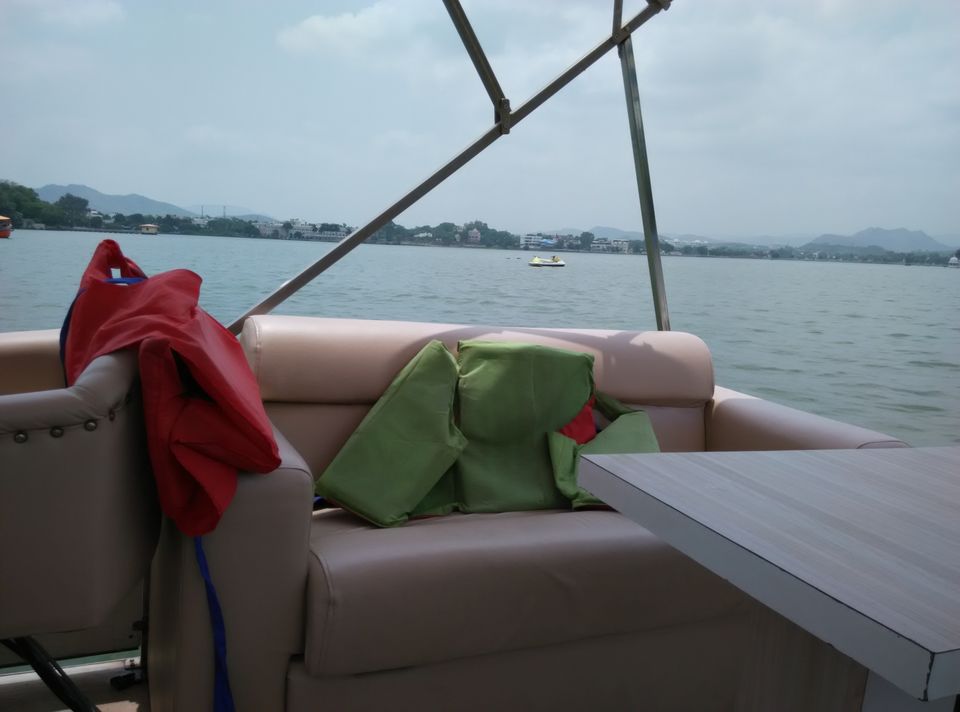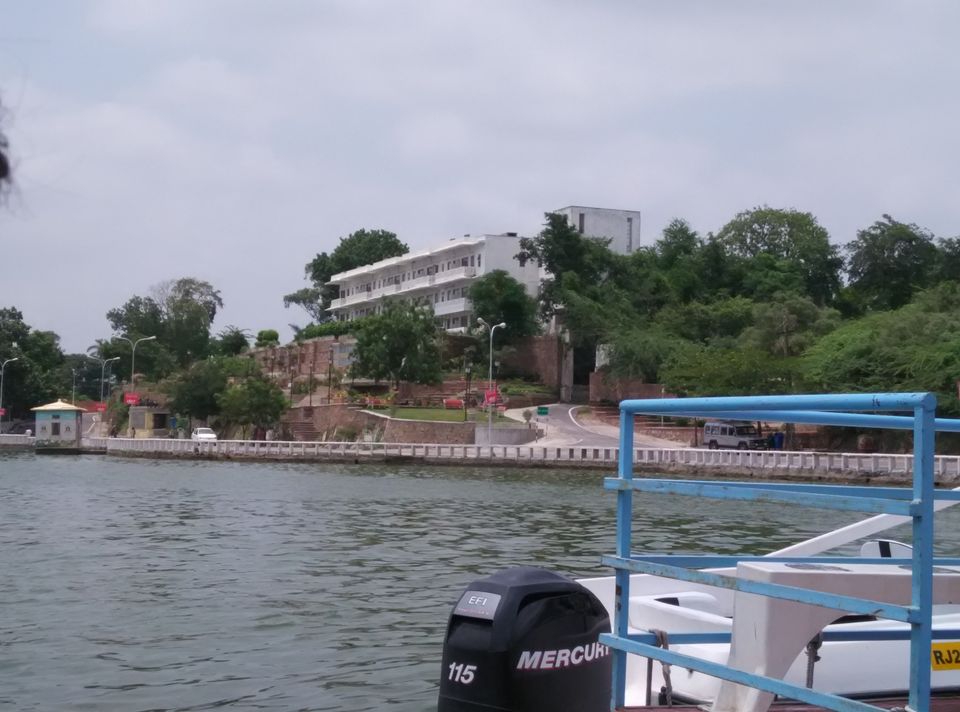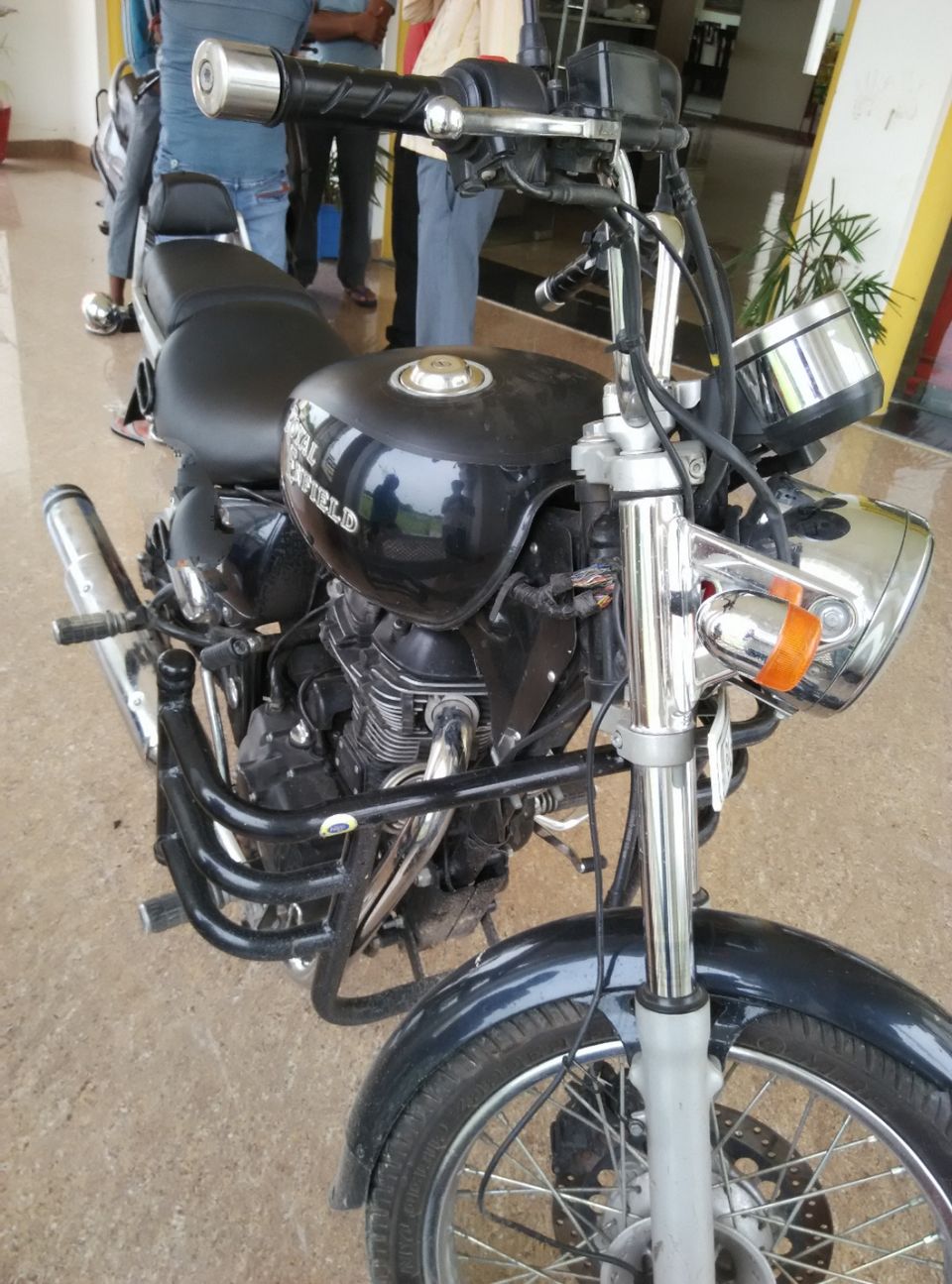 The weather was not at all pleasant,it was very hot so we decided to go to mount abu. Already hamari trip me ek din kam ho gya tha bike ki wajah se and the decision was right the best part was the road to mount abu from udaipur it was very beautiful. There we went to a view point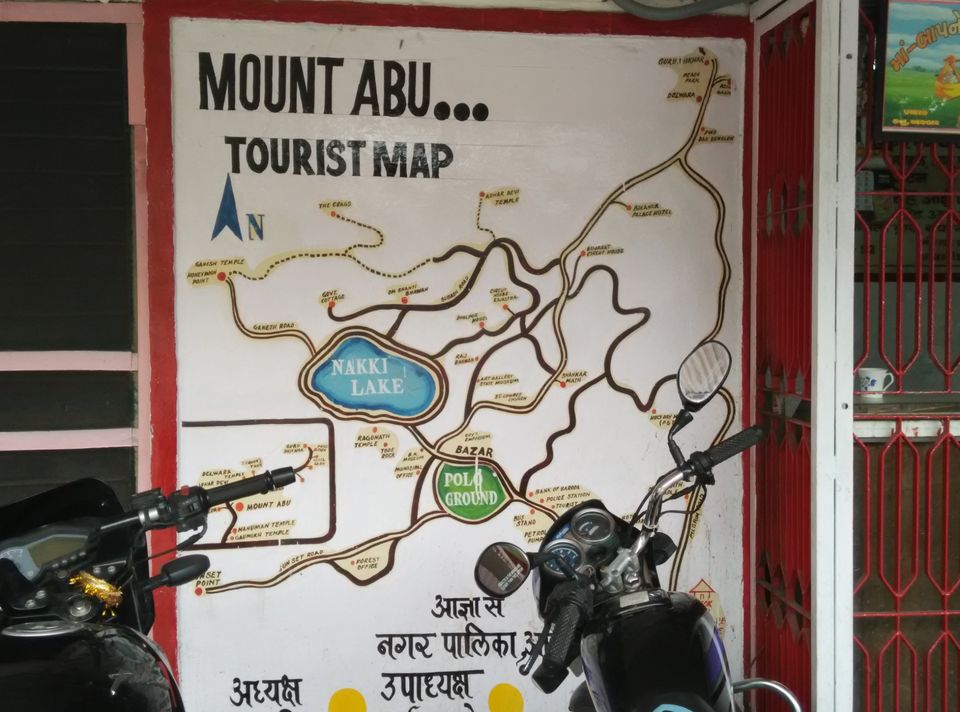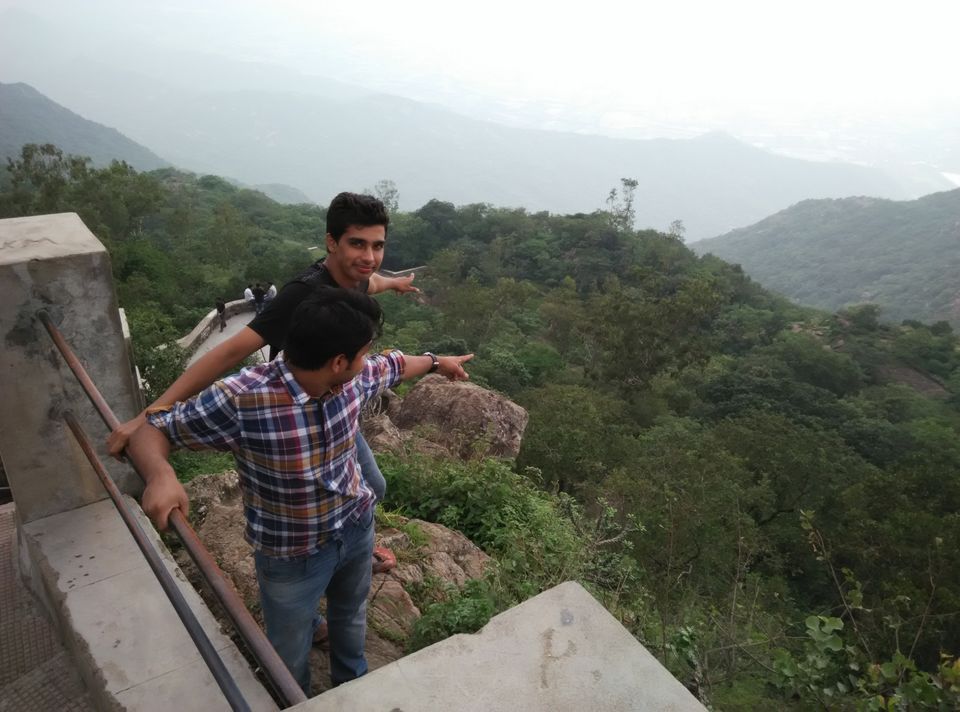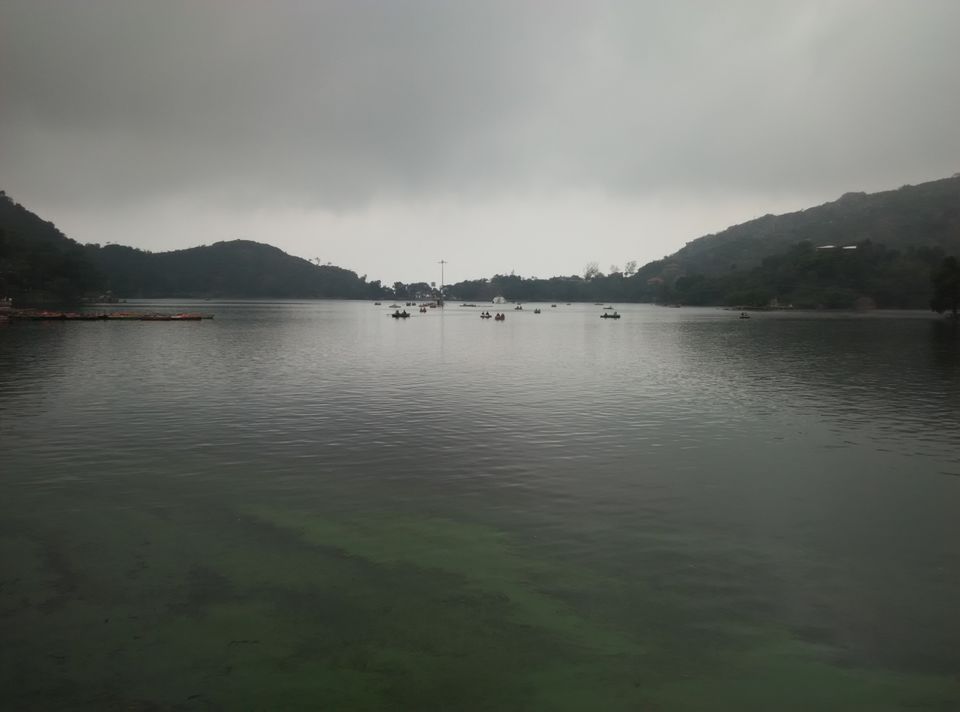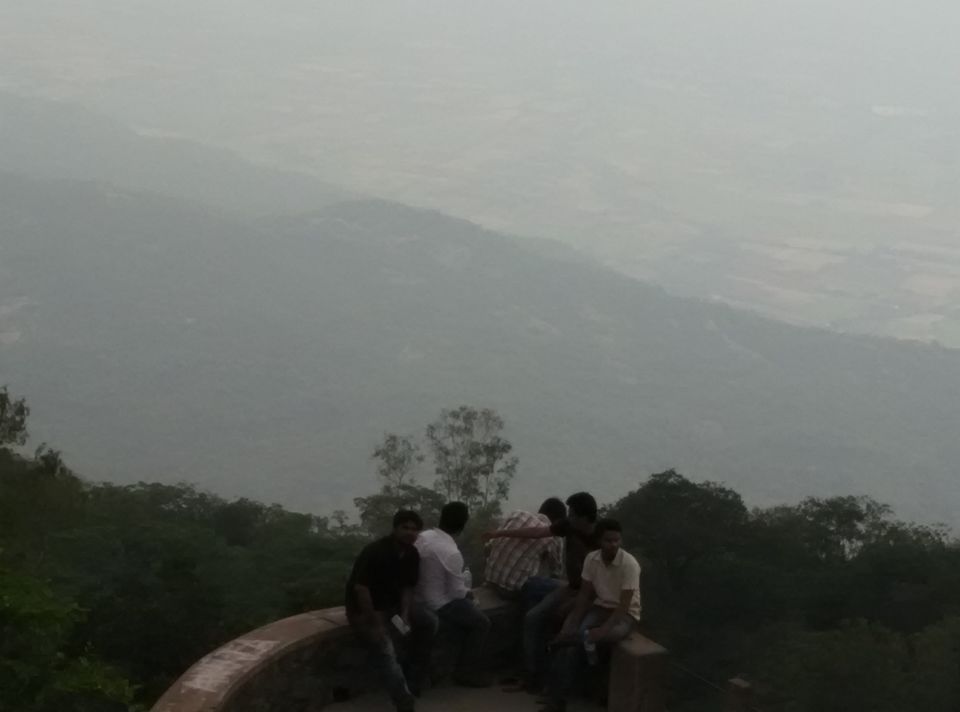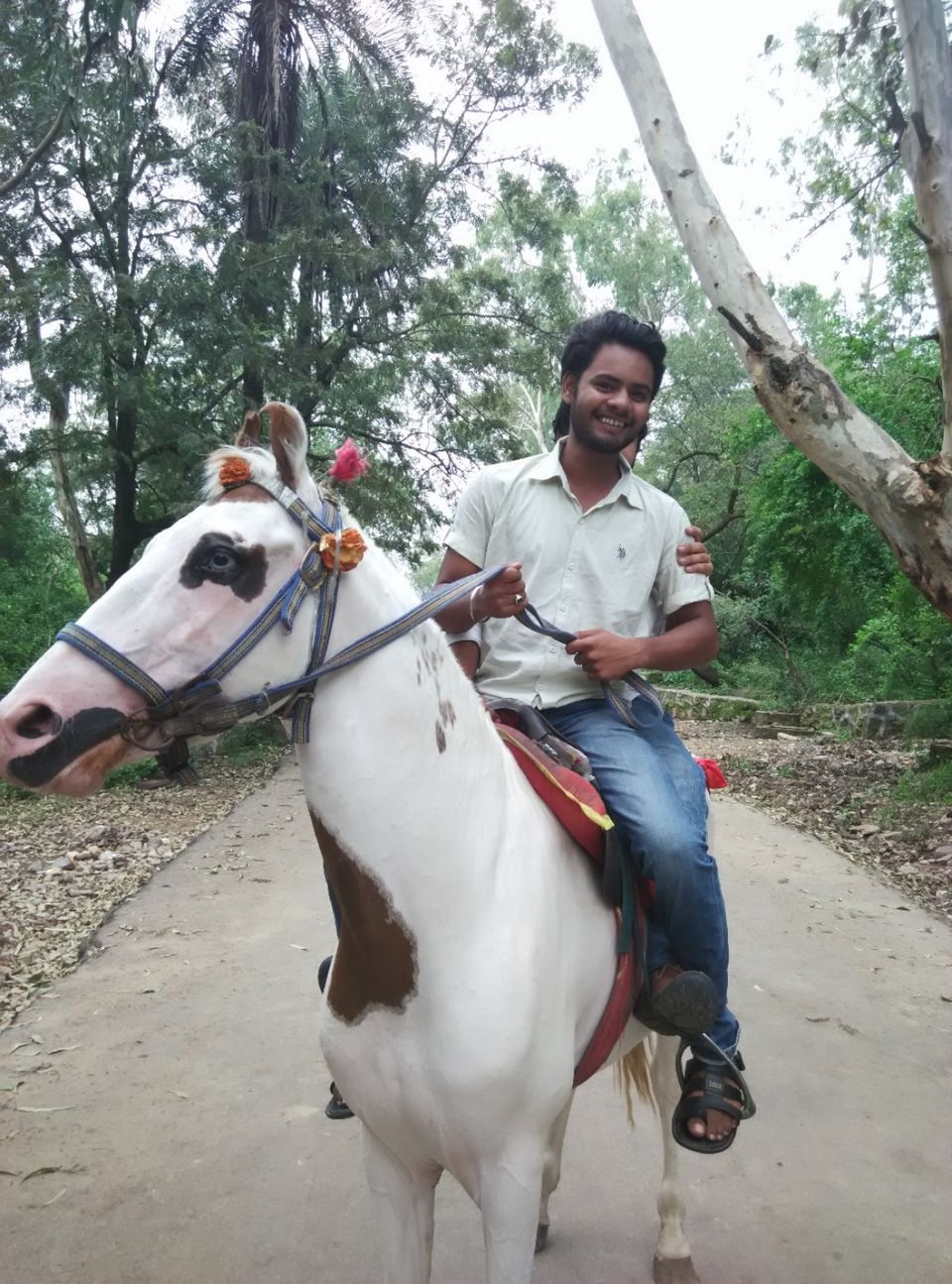 By the evening we left abu for ajmer to visit the daragah and after driving for whole night and taking breaks we reached ajmer in the morning.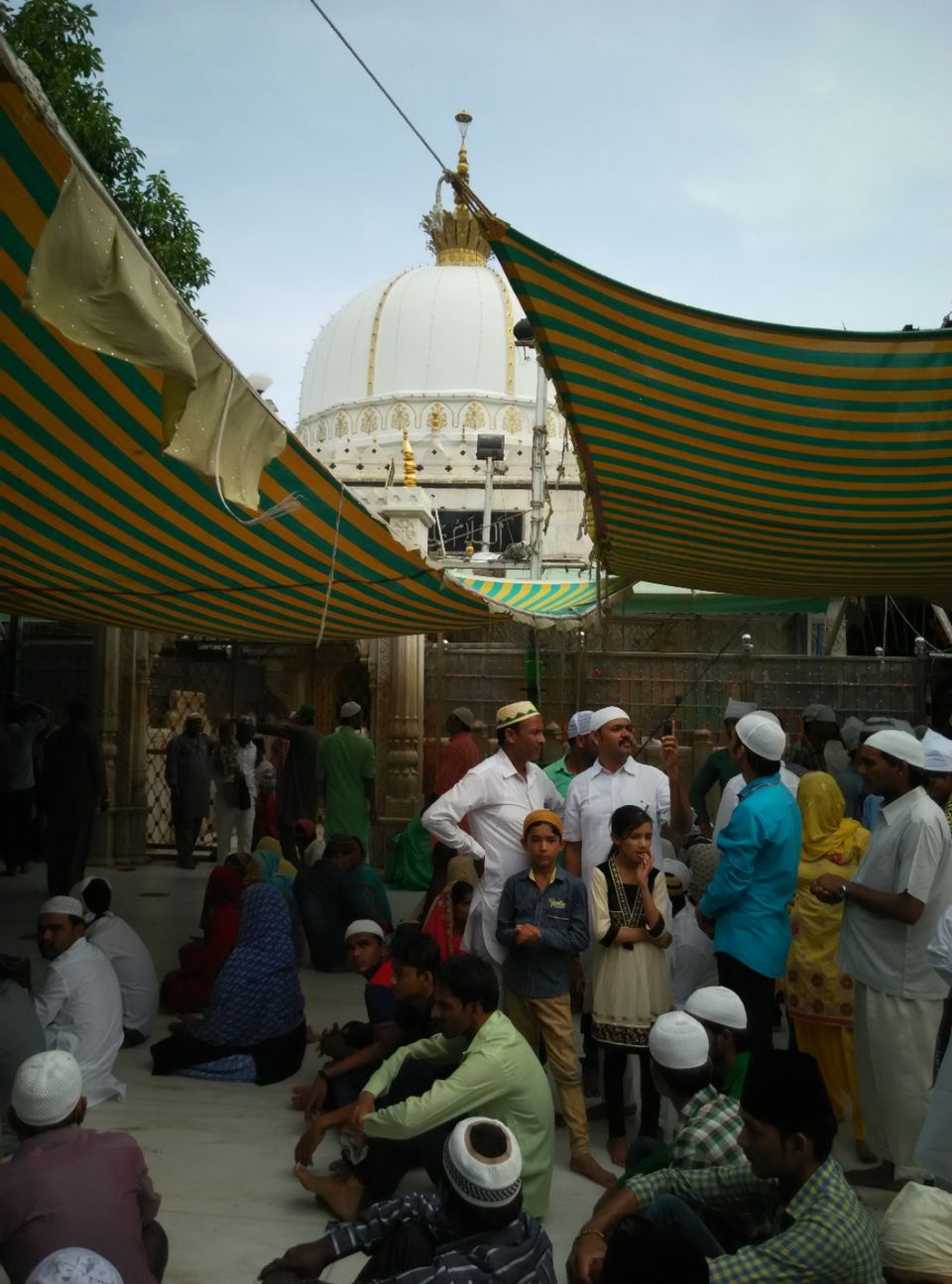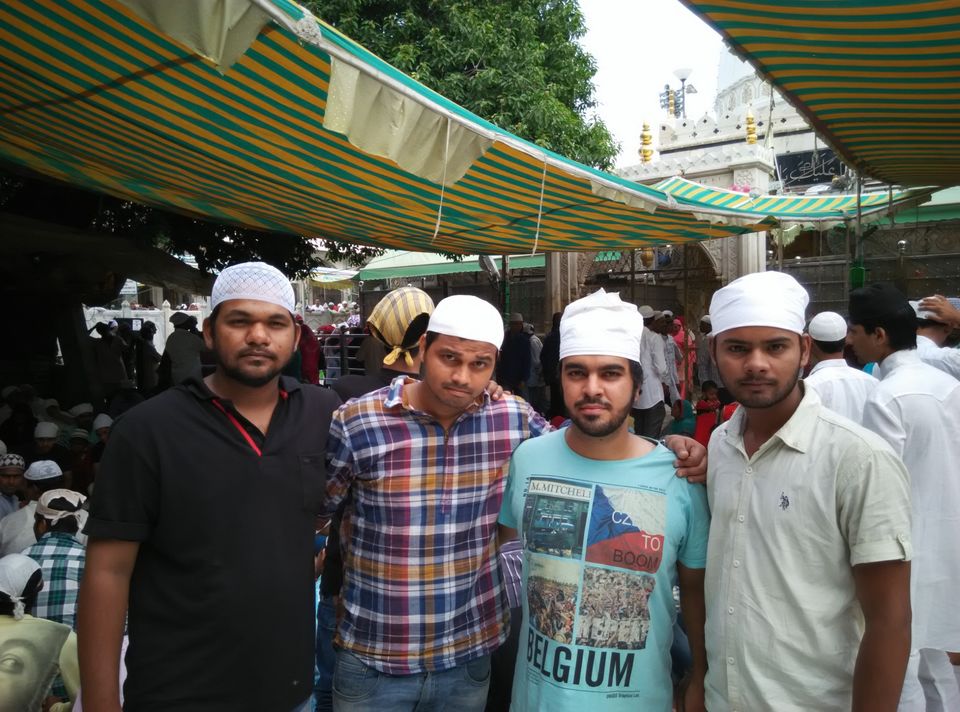 Then we went to the mechanic to take our bike. He had repaied it and had put a 2nd hand tyre of same condition and pattern so that the bike renter could not recognize it. Then we left for delhi and returned the bike without and problem and he did not recognize the tyre.
Yes we were only travelling throughout the trip from one place to another and I have done some of these kinds of trips but I enjoy all of them.