Surat to New Delhi (by train); New Delhi to K'tra (by bike)
As my train was at 9PM I was pretty sure that I will easily make up in time. I have to reach station by 7PM as my bike was going to be transported in the same train.
But no trip goes as per schedule and this trip was not going to be any different.
Q- What is Procrastination?
A- As I was travelling solo decided to replace tyre and tube as I didn't want to get stranded on long isolated road because of deflated tyre. Though it doesn't guarantee a puncture-free ride but at least reduce the possibility of puncture.
I bought a new pair of tyre and tube the day before leaving. It is highly advisable to replace tyre and tube at least 1 week before leaving. The tyre will get roused and tube performance can be gauged. The mechanic was confident that he can replace both tyre and tube. After seeing his unsuccessful attempts I quickly understood that 'usse na ho payega' !!(the rear disc brake caught him off guard). It was already 9PM thus I left the job for the next day (the day when I have to board the train).
Just when I was pondering about taking leave the next day my boss called and told that a bill got stuck in finance department (typical engineering stuff in manufacturing plants!!). That means I have to go to office and sort that thing out.
Somehow convinced the superiors to clear that bill and by that time it was already 12 Noon. Left office after boss consent and took well wishes from all colleagues.
I rushed to a mechanic whom I knew (not all mechanics are skilled enough to remove rear wheels of bullet having disc brake). My heart skipped a bit seeing his garage closed. A frantic call follows and he told that he will be there in half an hour.
Then I went to a puncture shop nearby and told him to replace front tyre and tube. By then a municipality vehicle came and started closing all the roadside vendors. At that time Surat was nominated as smart city and the prerequisites was to remove all illegal roadside establishments (the situation can't get any worse!!). He replaced the front tyre and tube behind closed sheds and for the rear tyre told me to come with rear wheel.
(Livelihood-1; Smart city concept-0)
I again went to that mechanic shop and his mere sight gave me hopes. Just then my attention goes on the arrow showing direction of rotation. The tyre of front wheel was replaced in opposite direction. The orientation of tyre is generally important on wet roads when the tread marks will splash waters outside .
He was quite efficient in removing the wheels and then he dropped me to that puncture repair shop on his Kinetic Honda. Needless to mention we were carrying both front and rear wheel. All the shops were made to close in that area. I lifted the shutter of his shop and found him smoking 'beedi' (Indian brand cigarette). I started recounting a famous scene of Bollywood film 'Wanted'. When 'bhaijaan' (Sallu bhai) was adamant to beat the shit out of the villains behind closed sheds and then delivered a power packed dialogue 'me ek baar jo commitment kar deta uske baad toh me apne baap ki bhi nai sunta' (once I make a commitment I doesn't even listen to my father).
Then we both were discussing about the governance and the smart city concept. He was not much against the modernisation of city but was quite worried about the ways in which the city was modernised. A proper plan is required to relocate roadside vendors. We discussed on the possibility of dedicating a large space to all local vendors like a ground or common plot where they can earn their living. I found his concerns real but my selfish mind was concerned more about time. By that time he replaced both front and rear tyre and tube keeping that arrow in mind. I thanked him for being my saviour at the last moment and called that mechanic guy.
(Livelihood- 2; Smart city concept- 0)
The wheels were quickly assembled by that skilful mechanic and then I zoomed off to my room. Some bags were loaded on bike and the remaining were carried by my room partner on his Honda Activa. We finally reached station by 7:30PM.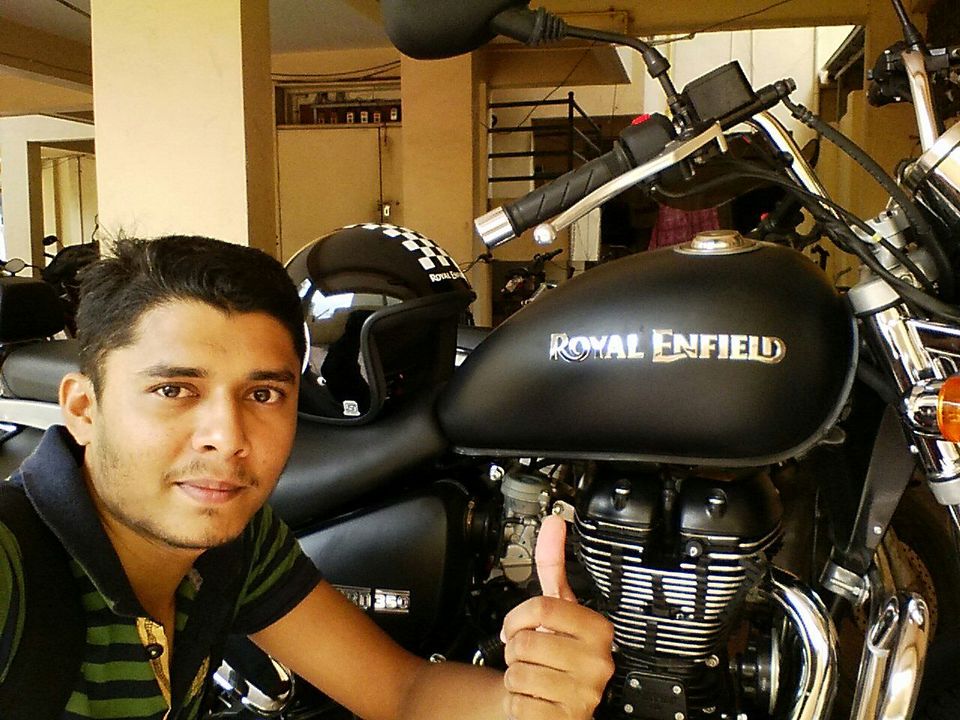 There I had already contacted a loading staff in advance. He was ready to siphon all fuel from my tank but we were fast enough to put that fuel into my friend's Activa. He was left very disappointed. We empty the tank completely and removed the fuel hose. The mirrors were removed and the packing was done. Lights, signals and instrument clusters were taken extra care of.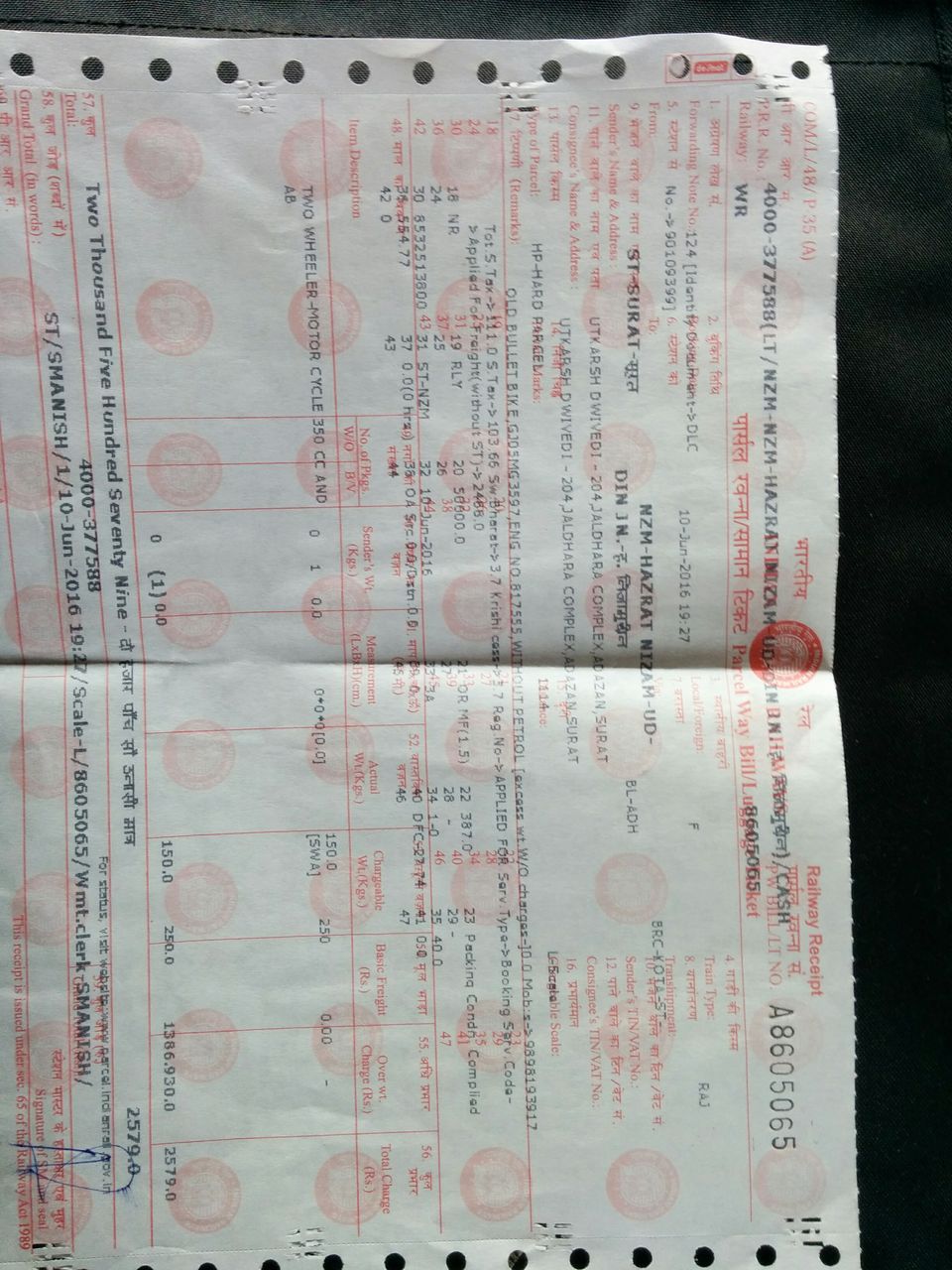 The train was on time and my friend ensured that the bike is loaded. Reached Hazrat Nizamuddin Delhi the next day and then I have to arrange for gate pass. A local guy suggested me to take all my stuffs to luggage section from where the gate pass will be issued. The gate pass was issued but I was not in a condition to go again to release my bike with my 4-5 bags.
Hired a local boy to that job for me. The inspector refused to release bike to him and sent him back. The boy told me to leave all my luggage in the pan shop nearby. I had no other option. Went with him and that inspector was pretty amused that how can I trust a guy for my bike. How can I explain him that my major part of travelling involves trusting on people and on my gut feeling. He asked for some processing fees and I promptly agreed without any further discussion.
After completing all formalities (aka baksheesh) finally exited railway station with empty tank. Just outside station got half a litre of fuel from cobbler which was enough to reach nearby fuel pump.
I headed to Karol baug to make my bike ready to take some serious bashings over the next few days. My fuse blew up once and then I thought that must be because of mishandling in the train. Karol baug is like the hub of all biking enthusiast. I was in awe and just roamed from one street to other. Fixed a side carrier for luggage with can (they were fondly calling that as ladakh carrier). Bough a pair of knee and elbow guard with hinges. I was told that the headlights are not be sufficient in the hilly regions and was convinced to buy LED lights. Later on those plastic mounted LED lights were the first victim of the treacherous roads and were tied by wires to keep them on position.
I had already planned my night stay for first 5 days of my trip and it was like K'tra- Mashobra- Mandi- Naggar Castle-Manali .
The fuse blew again just after resuming my journey and it was a serious warning signal for me. I started doubting whether my bike will really last the trip. I had to remove all my luggage again, opened my seats, took that fuse box out and replaced that burnt out fuse. At that time I didn't have bungee cords and I was relying on scout ropes which made removing and tying luggage more difficult. Within 2 km I had to replace fuse three times. I was more worried as it was already 4pm and planned night stay at K'tra.
The locals are the best bet to help you out during difficult times. They told me to go to 'Gyaaniji' who is the best man in the Karol Baug to fix those types of electrical issues. I reached his shop by simply enquiring his name. The sardarji listened to my problem, kick-started my bike and started shaking my bike vigorously. The fuse didn't blew up. I unloaded all my luggage in his shop and were checking possible short- circuiting in the loop. He checked the electrical connection beneath my seat. He even took a separate parallel connection to that external LED light. Though I didn't have much doubt on that as the fuse was getting blown before the installation of that light also. He told me to take trial and then the fuse blew some distance away from his shop. The spare fuse were also in my luggage which was at his shop. But no need to worry when you are in automobile hub. The spare fuse was quickly arranged and replaced.
After reaching his garage he found a loose naked wire which was touching exhaust pipe and was probably causing short-circuiting. That wire could have been detached during handling and due to hot exhaust pipe the insulation got burnt out. He replaced that wire, identified other possible spots and fastened them with cable ties. By then it was already 6PM. Though I was in double mind that what will happen if the fuse will again blown up. But I didn't have any other option but to continue with my journey. With the constant fear in my mind I headed towards GT Road.
Just then it started raining and I have to take shelter below a flyover. The rain didn't last much but it clearly washes all my doubts. The drive was very smooth and I was admiring those small setbacks on the way as those didn't only helped me understand bike better but also gave me confidence. Me and my beast were ready to conquer any road any day and at any time.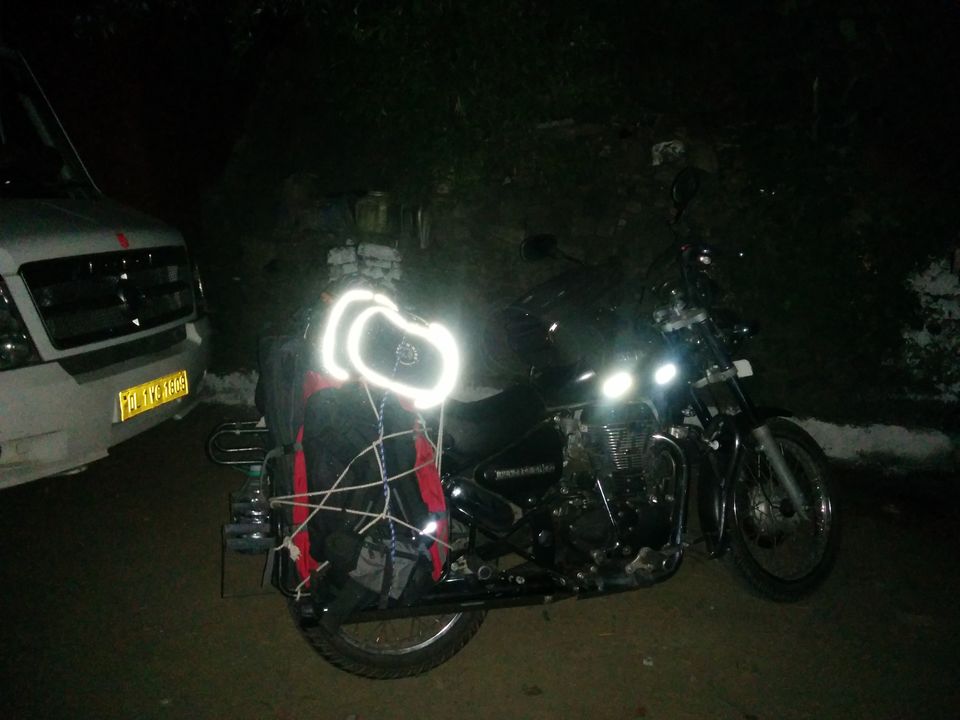 I was told by my friends to try paranthas (ghee laced thick stuffed chapatti) at 'Amrik Sukhdev' dhaba in Murthal. Enroute there were some really nice restaurant and controlling my hunger was becoming more difficult by each passing food joint. Finally I reached Amrik Sukhdev and there I found a magnificent restaurant which was in no way resembling a dhaba.
It was very crowded and the parking was almost full. There some guys were abusing the kitchen owner as he was reluctant to fire their upla (cow dung fuel)!! I parcelled 2 paranthas and decided to eat somewhere on the highway. Met a local as he was curious about my rest of the gang. We discussed about the transition of dhaba into restaurant, sports bike types and the craze among careless youth to go to Leh ladakh on bike. I assumed he was probably unaware about my intentions.
After taking his leave I stopped at the next petrol pump. The guard was more than happy to offer me a chair and bottle of water. The paranthas were really tasty though he was of the opinion that the makkhan (butter) could have been better. After taking rest for some time I resumed my journey. By then the clock had already struck 12.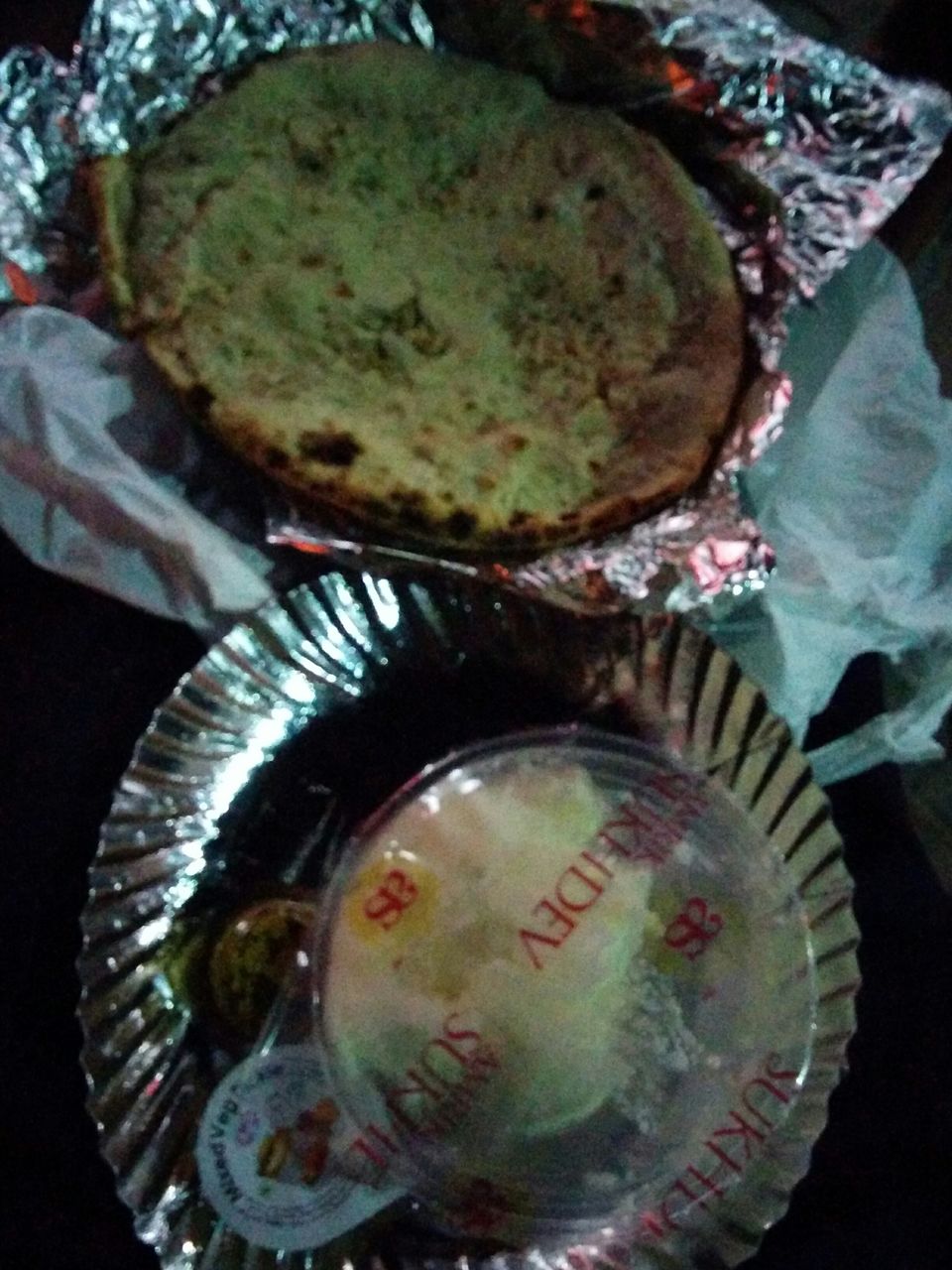 When the days are hot night driving is the perfect idea. Though I don't really prefer driving in the night as it ruins the scenic beauty and fatigues the body for the next day also. 2 Enfields, 4 riders passed by and we acknowledged each other. We met at the next tea stop. They were college students from Pune who were going to Kasol to seek enlightenment. We wished luck and continued on our journey.
After passing toll plaza near Karnal met some police guys who were deployed there. They were very jolly in nature and told me about some local nearby attractions. Took some rest there and again continued my journey.
I have always met someone who is more eager to share their stories. This is what motivates me to travel and I love connecting with people whom I meet. Though I was travelling solo but never travelled alone. After reaching Kurukshetra at 4AM have to literally barge into the hotel as the guard was not ready to let me in. He was clearly instructed to not let anyone in during late hours. I have to convince him that I have done the booking and my room is already reserved. At last he allowed me in and told me to leave the luggage on the bike only. He told me to park my bike in the basement and locked the shutter. Finally the long eventful day got over and I reached my pre-planned night stay option though quite late.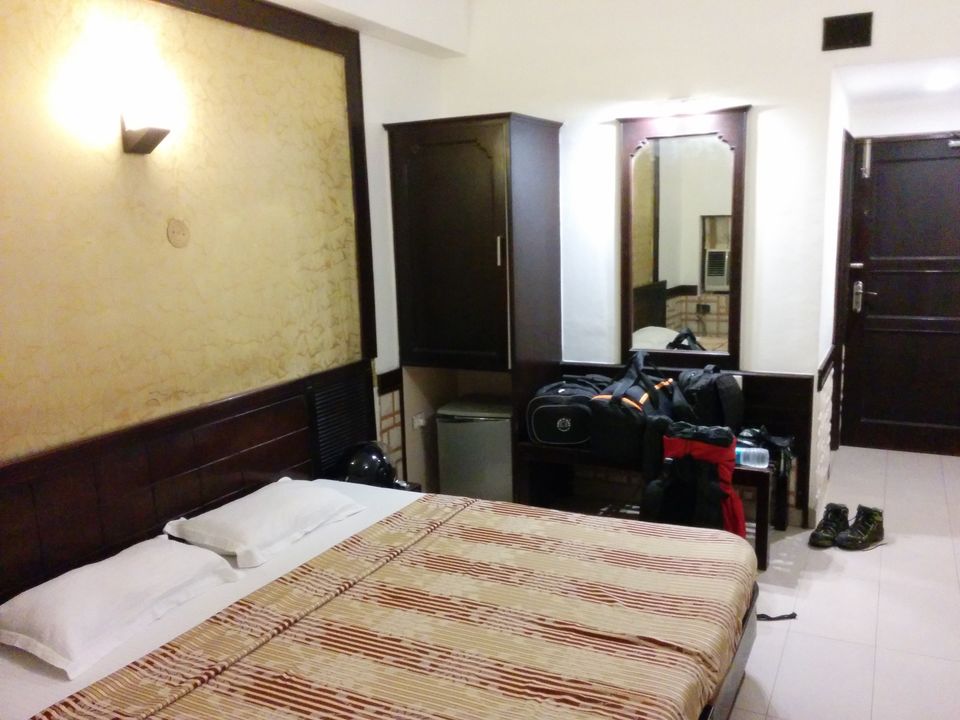 Day2- K'tra to Mashobra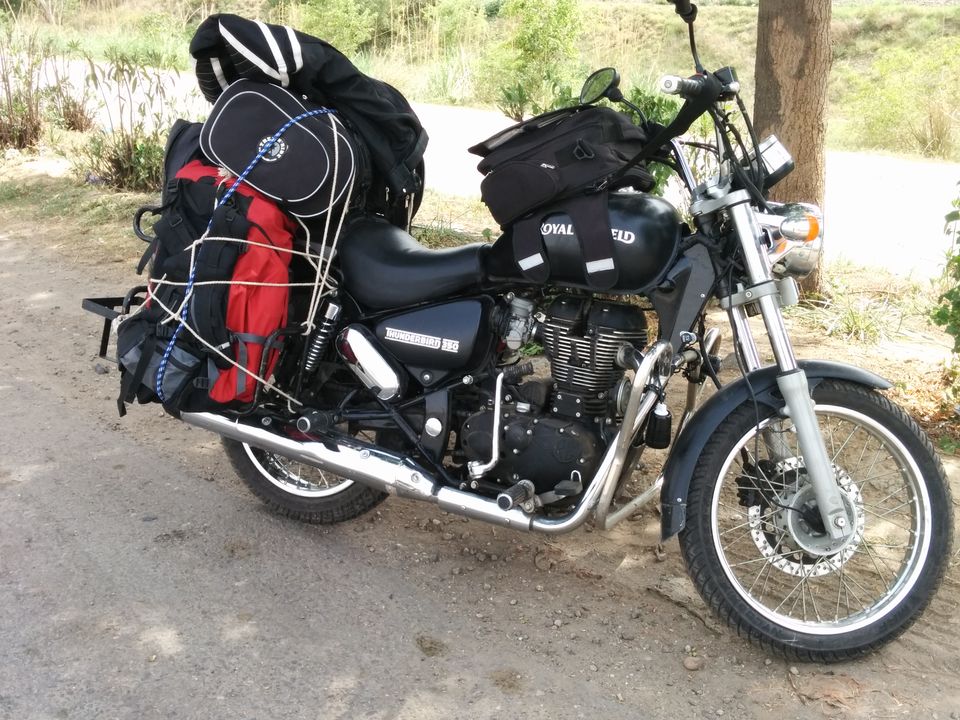 Cont..