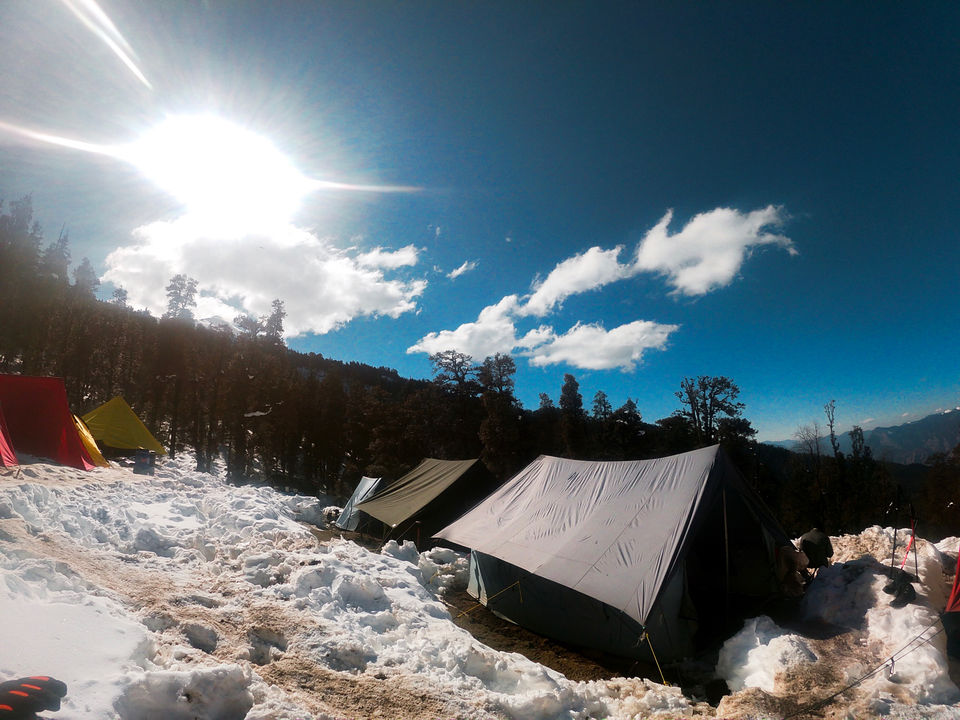 First experience of everything is always special for everyone.This was my first snow trek,I witnessed snow for the first time in life and it was the most memorable experience. First feet in snow , first touch of snow. The cold weather, warm hugs from friends, 10 people staying in a tent of 2 ,wearing 7 layers of clothes and clicking thousands of photos
Such experiences will definitely make you feel better and satisfied
My journey started from Pune , Maharashtra
We took jhelum express to reach Delhi.
Our pick-up point was Dehradhun so we took Nanda devi express from Delhi to Harwala
(Dehradhun station is under renovation so harwala is the nearest station from Dehradhun) and then we took cab from harwala to Dehradhun
Our first base camp was sankri , it took 9 to 10 hours to reach sankri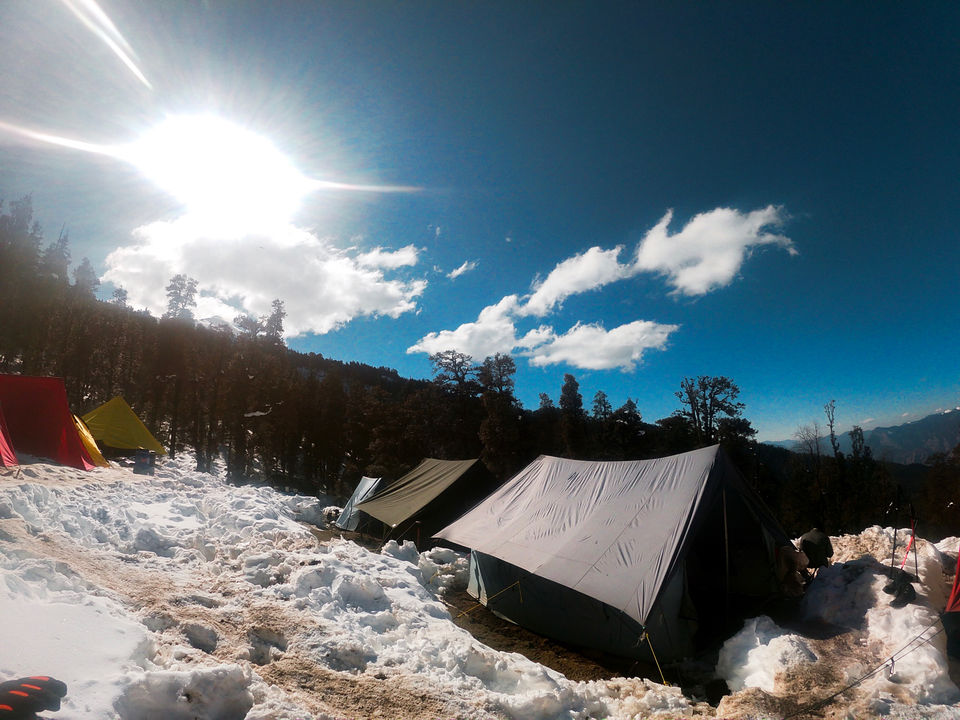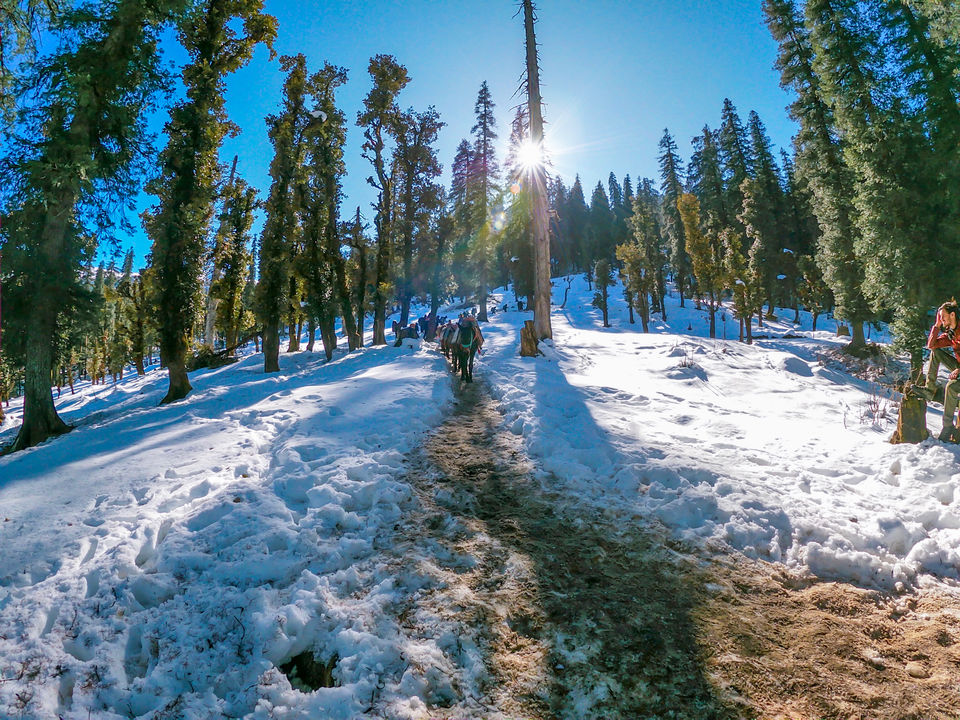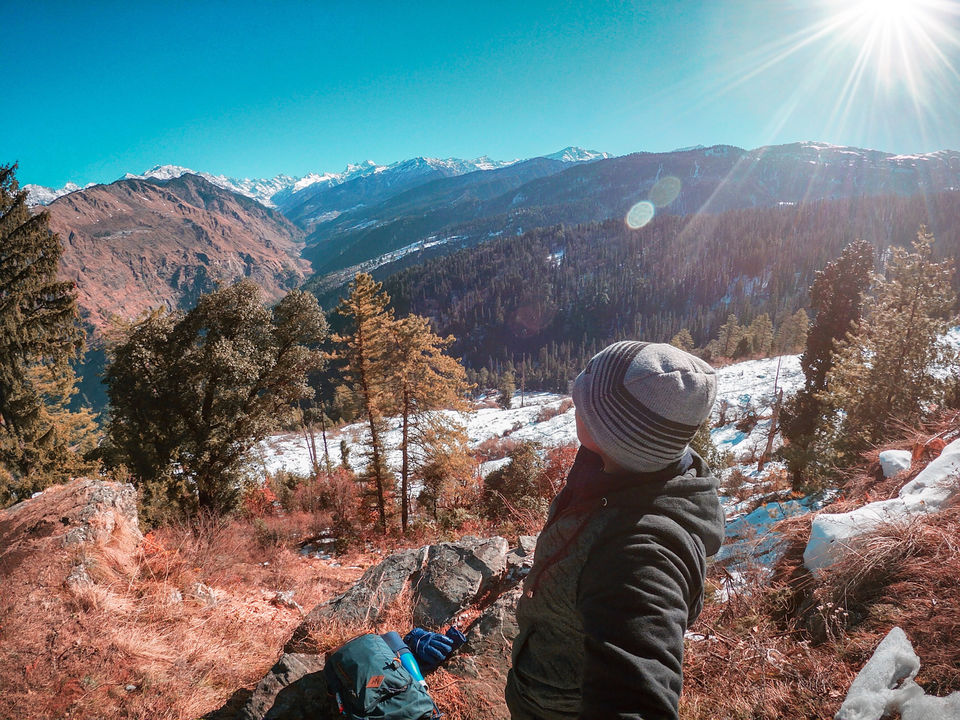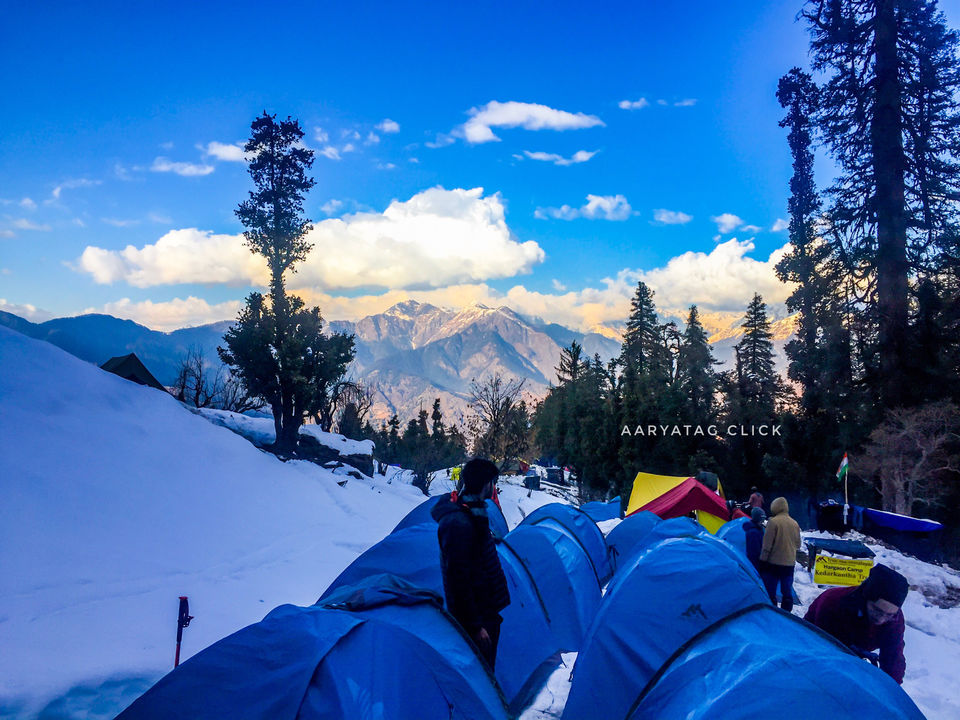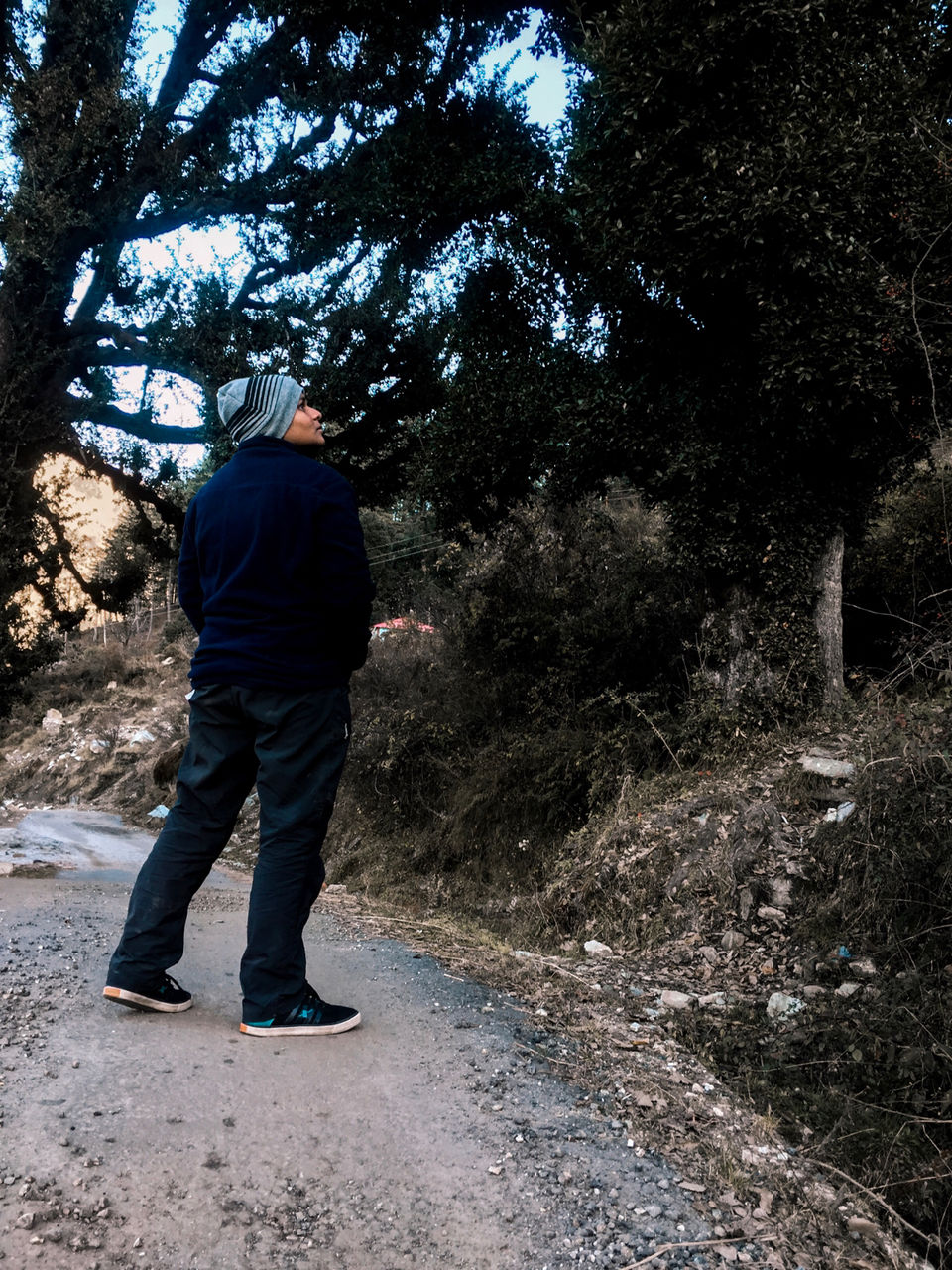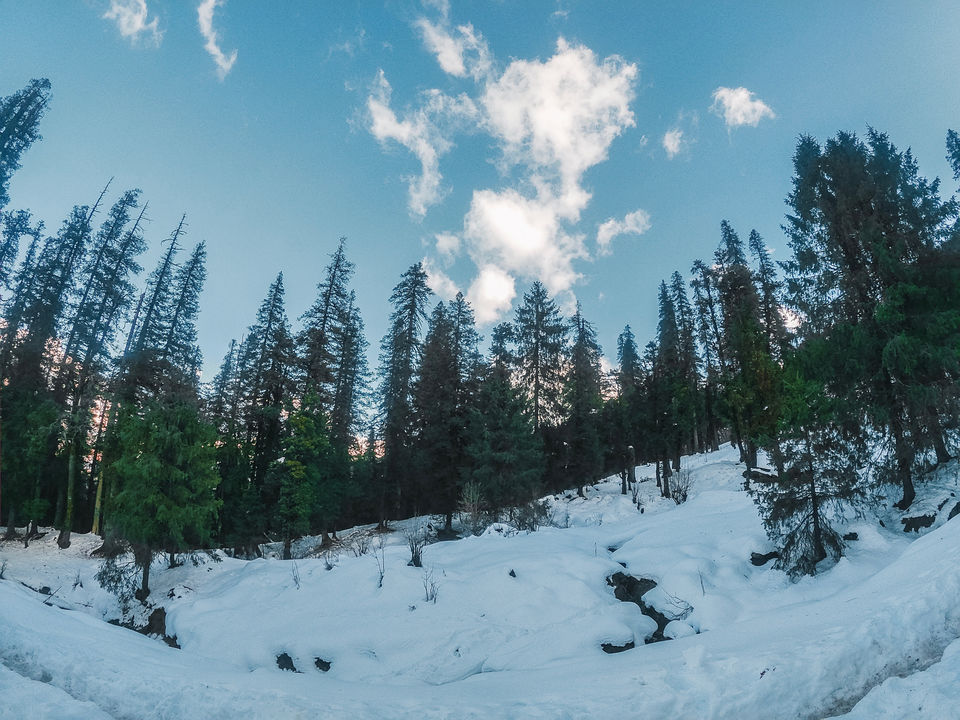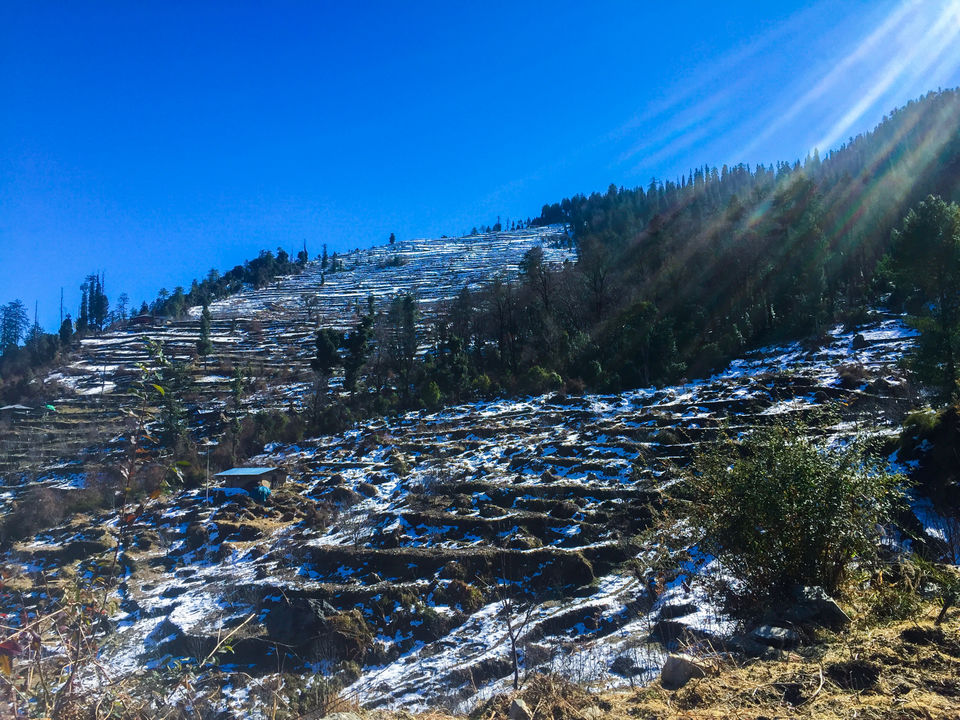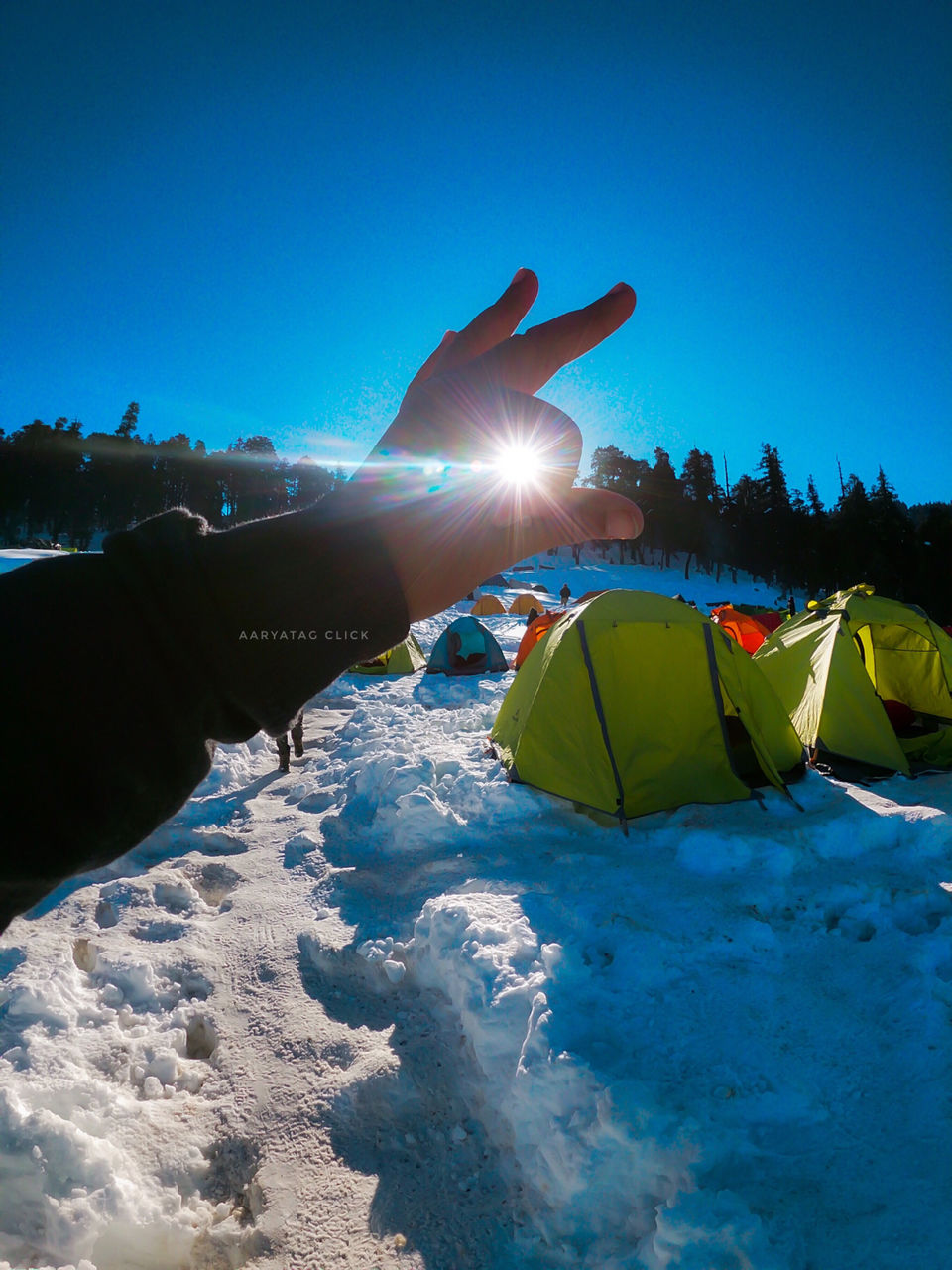 It was my first trek so I was a little afraid , but when trek got started it made me more and more comfortable
Day 1 was trek from Sankri to Juda-ka-talab
It's a 4km trekking journey and the approximate time for reaching the same is around 5 hours.
Moving along the stream this is the road that moves towards the Kedarkantha. The initial climb would be climbing several bridges through dense forest trees and thick carpet of maple and pine leaves all brown in color. Juda Ka talab is a too perfect a destination. The sharp contrast of a giant lake on the left and thick pine and oak forest on the right is a fascinating setting the lap of Mother Nature and an ideal campsite to spend a perfect evening. The night sky however is a treat to the eyes with bright and shining stars creating a magnificent aura which is enjoyable for all trekkers.
Day 2
Juda-ka-Talab to kedarkanth base camp
The intoxicating journey continues day where we destined to trek towards Kedarkantha base which lies at an altitude of 11, 250 feet . The distance from Juda Ka Talab to this destination is about 4kms and in a moderate speed it takes about 2.5 hours to reach the place . We needed to do some warm up exercises . Our team served us hot delicious tomato soup at evening , it helped us to stay warm .
We all took delicious dinner and went down to our tent
The third day of the trek is destined to summit the Kedarkantha Peak. Today we needed to hike an elevation from 11,250 feet to 12,500 feet. The schedule of the day included hiking to Kedarkantha peak and then again descending back till Hargaon camp which is located at 8900 feet. The total journey comprises of 6kms altogether and takes about 7 hours of time in a moderate speed
Descending down by sliding and walking in snow was the real fun
It was the last day of our trek
Hargaon to Sankri
Trek was again in the thick wood pine forest
This trail gives magnificent view of Har ki dun and valley of god
Accommodation of last day was really nice
It was return journey day , I really felt sad because trek was over but then I remembered the dialogue from the bollywood movie YJHD
बुरा लगा लेकीन अपने साथ यादोंका पिटारा लेके जाने की खुशी थी
वो हसी , वो मस्ती और वो दोस्ती
#winterwanderland