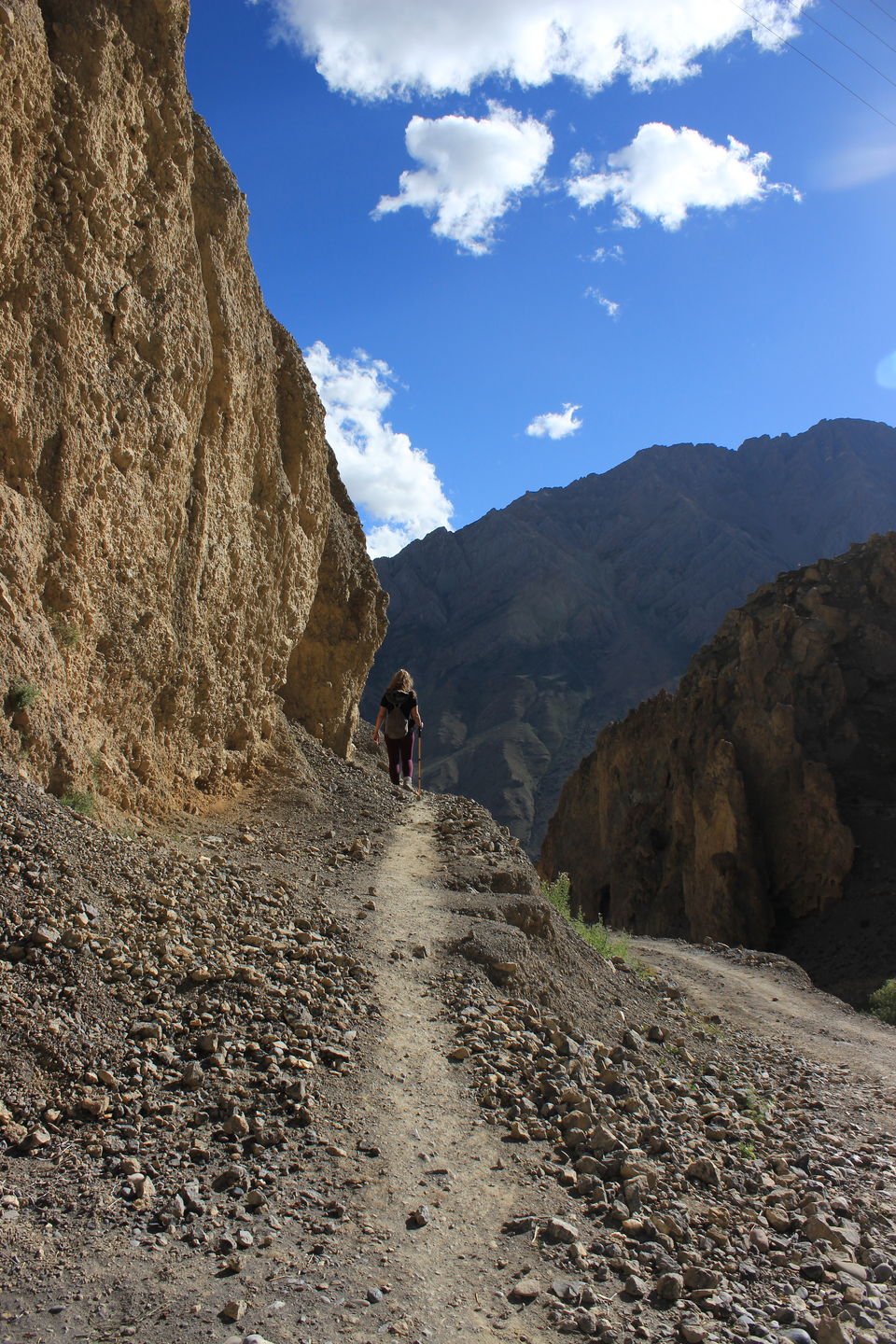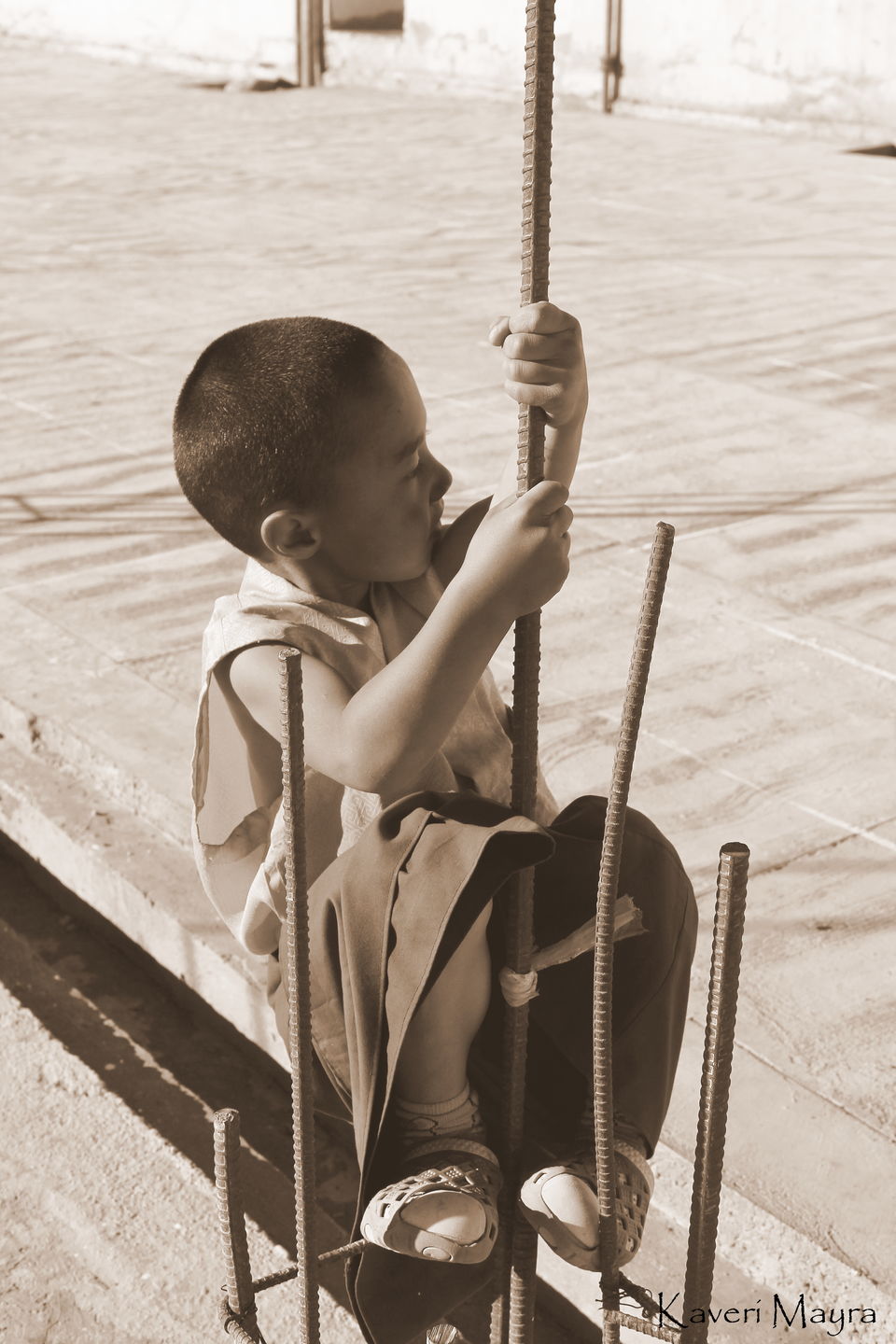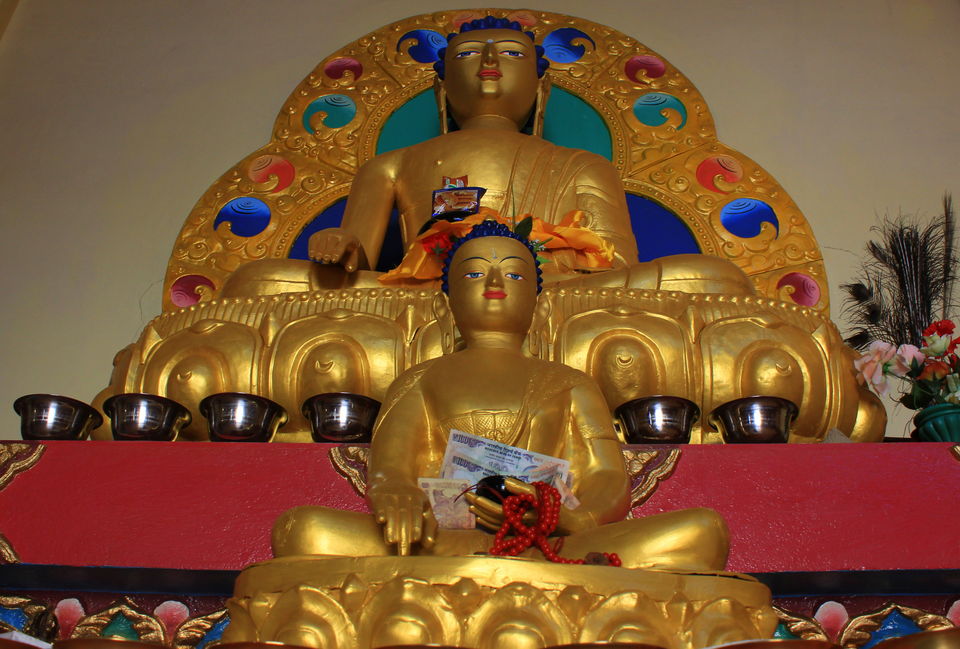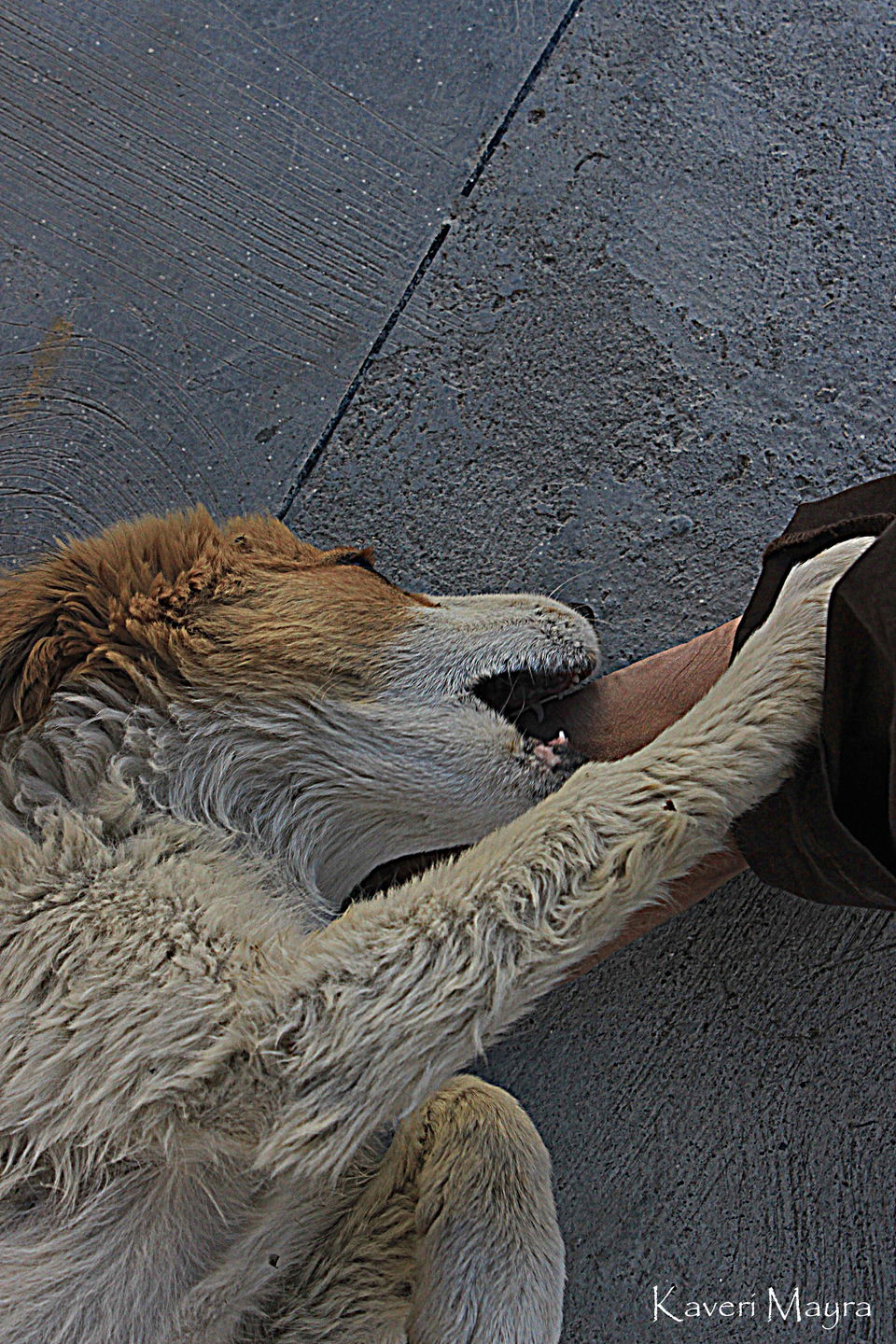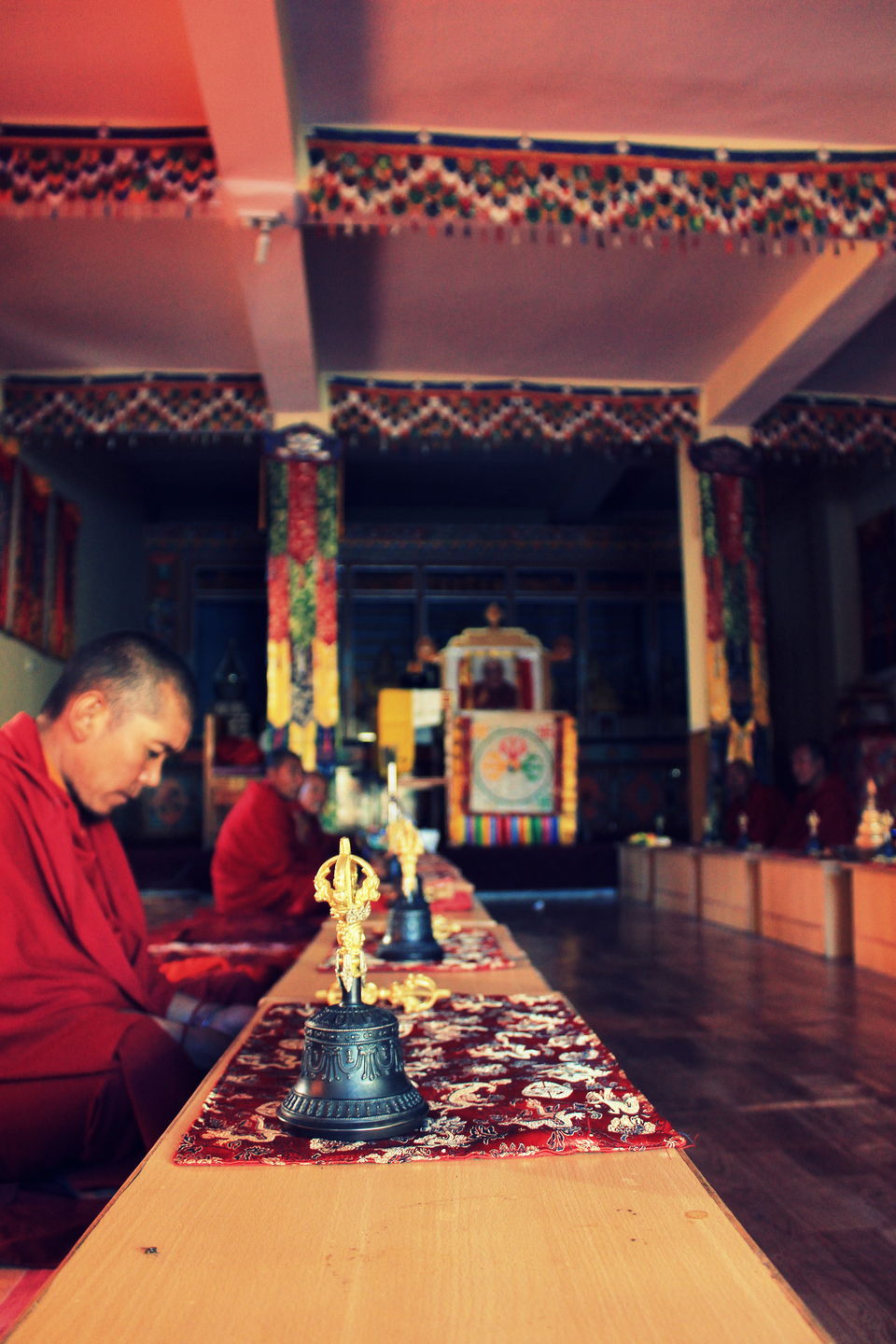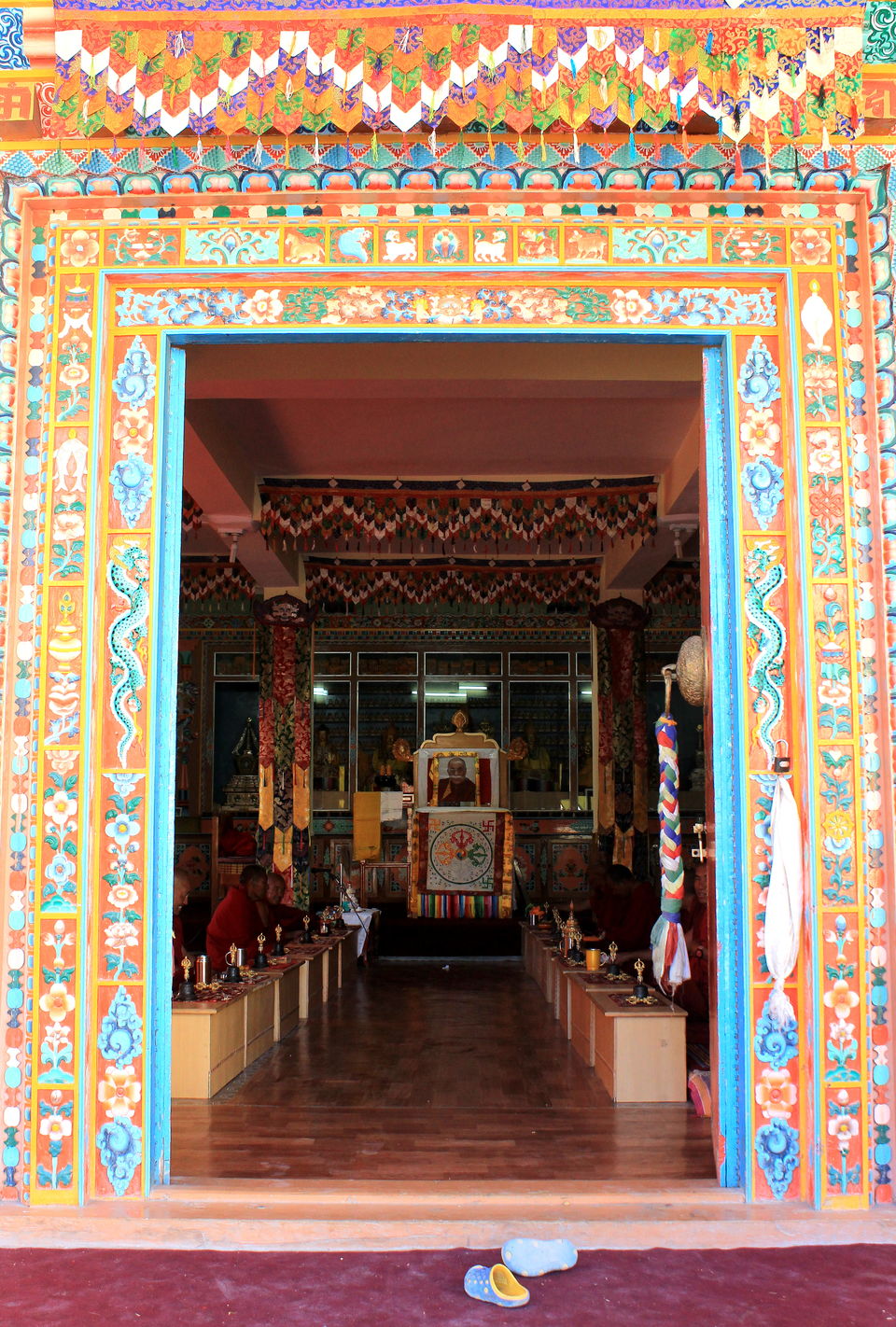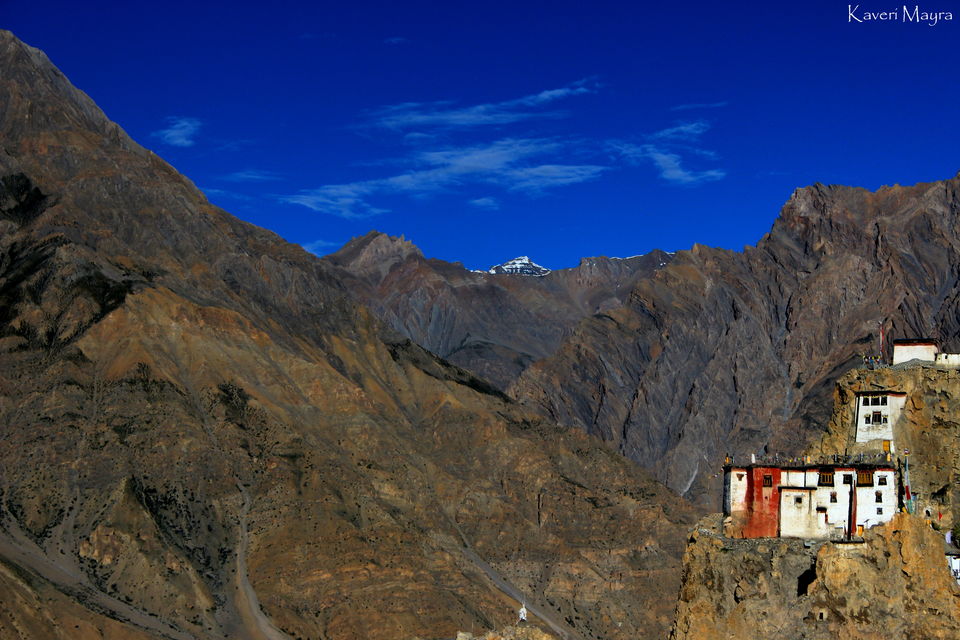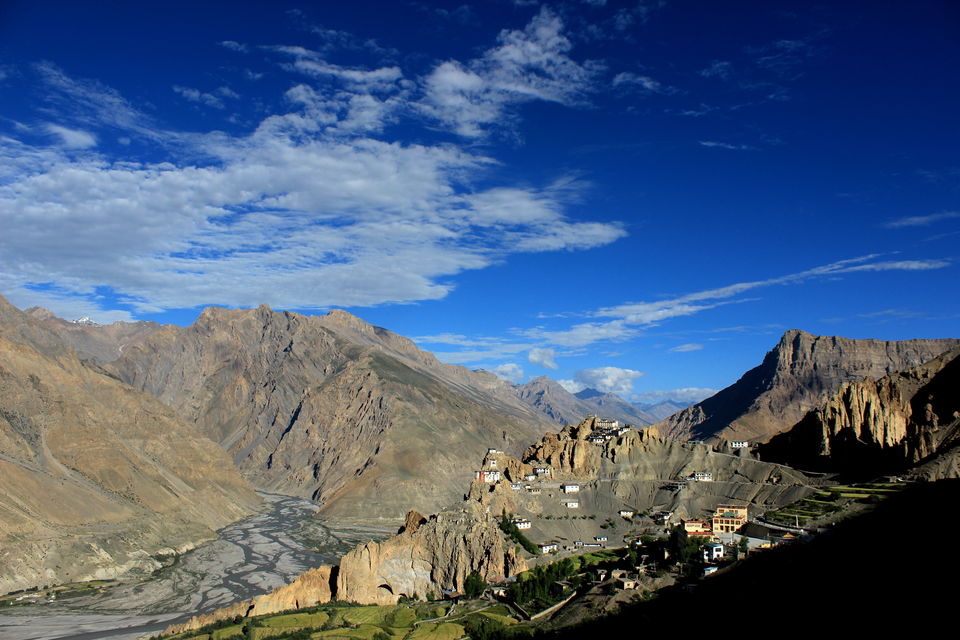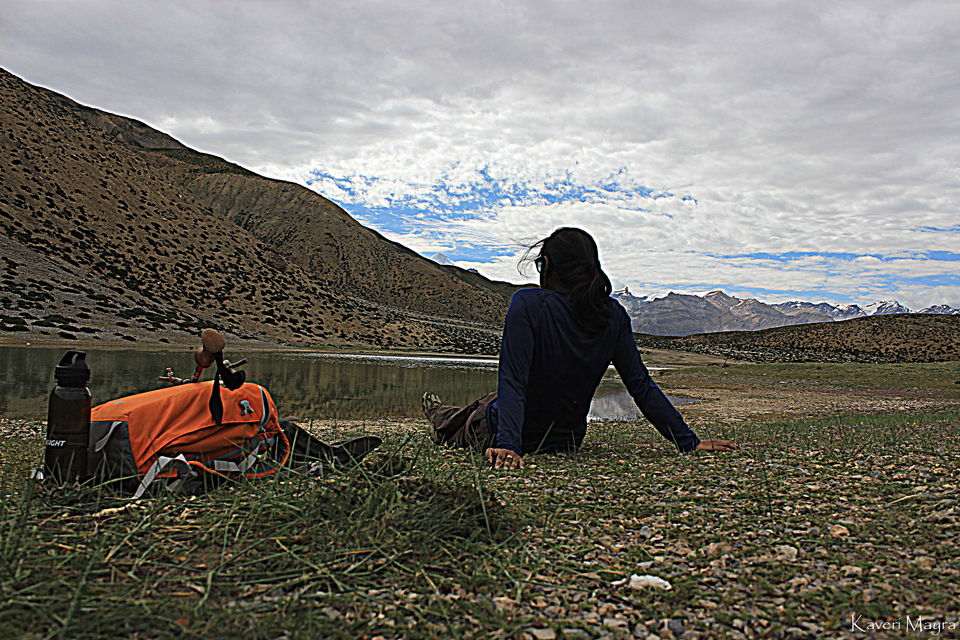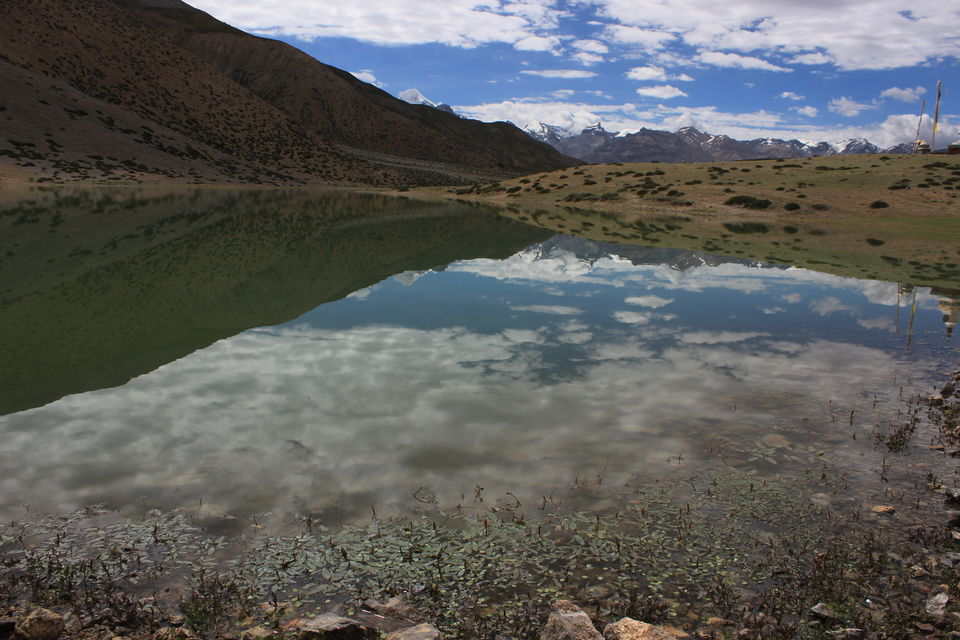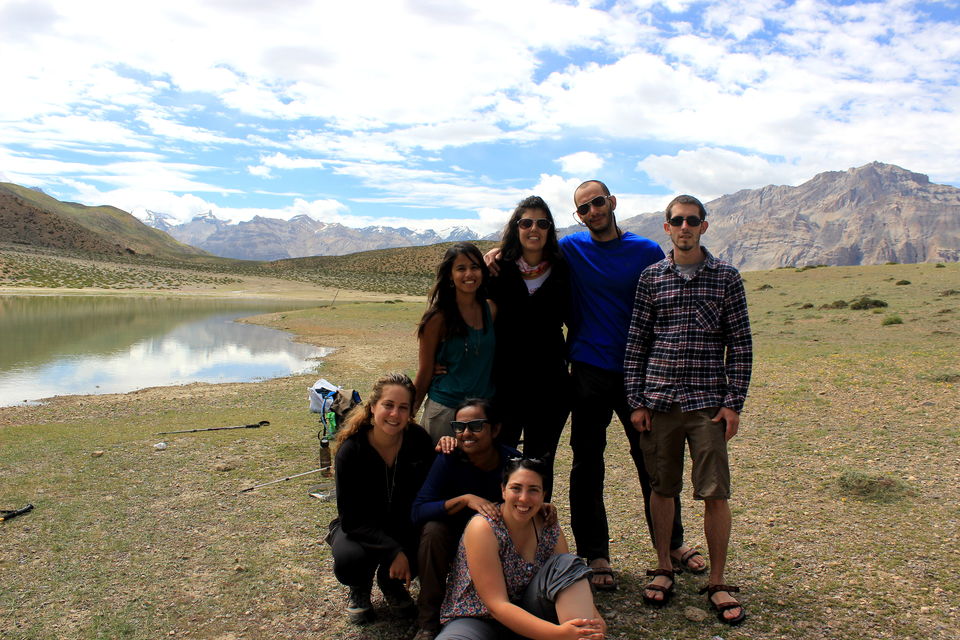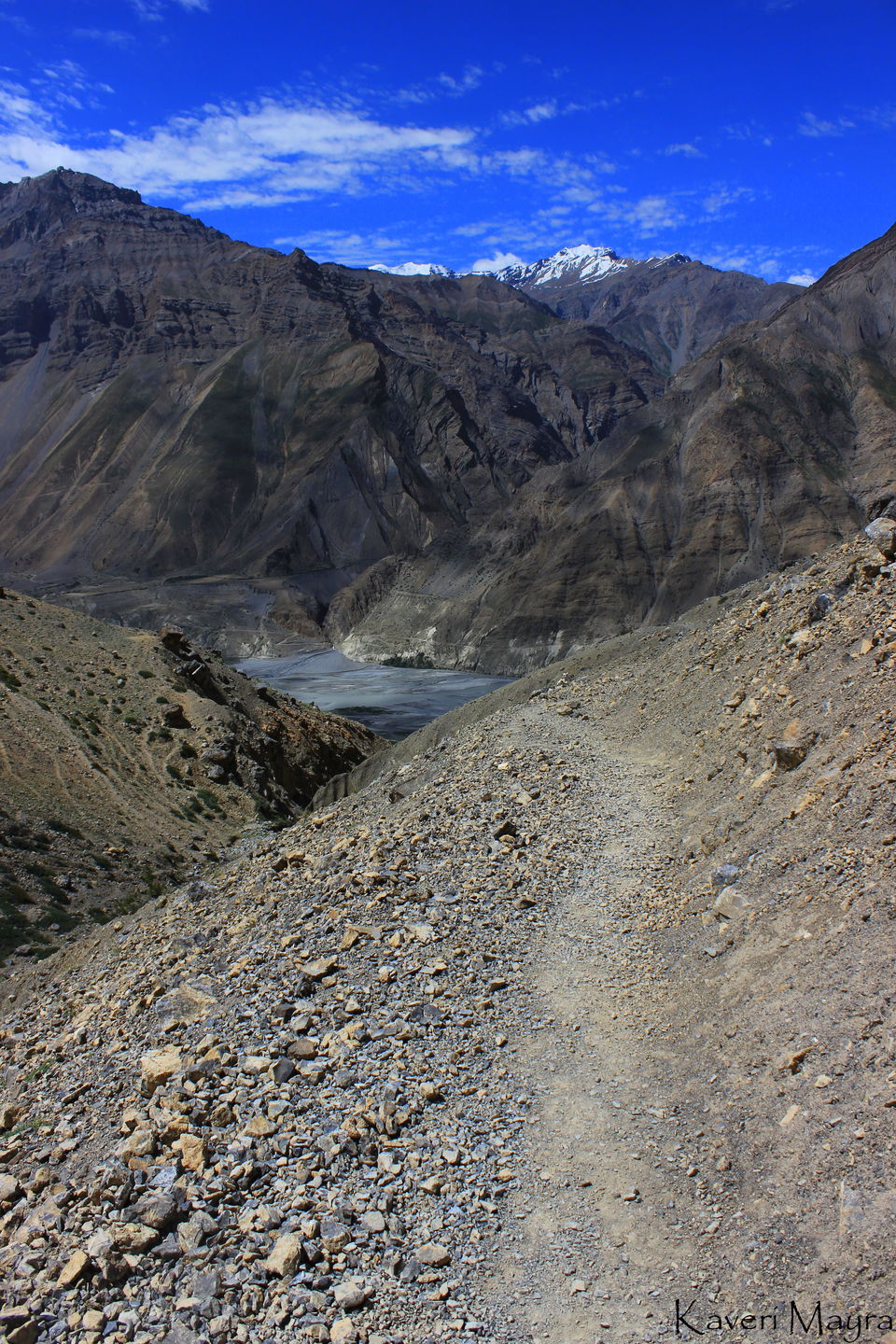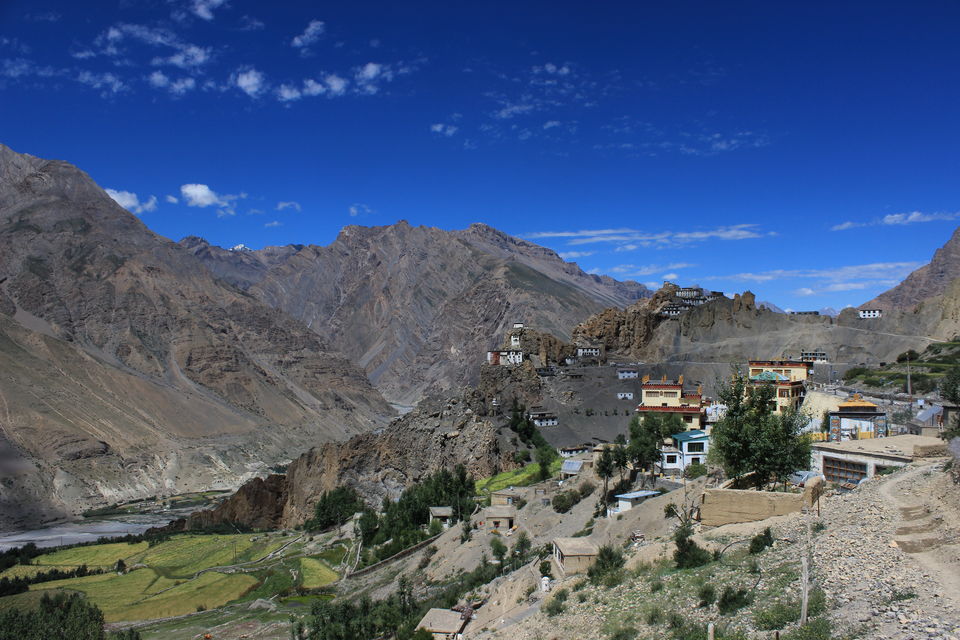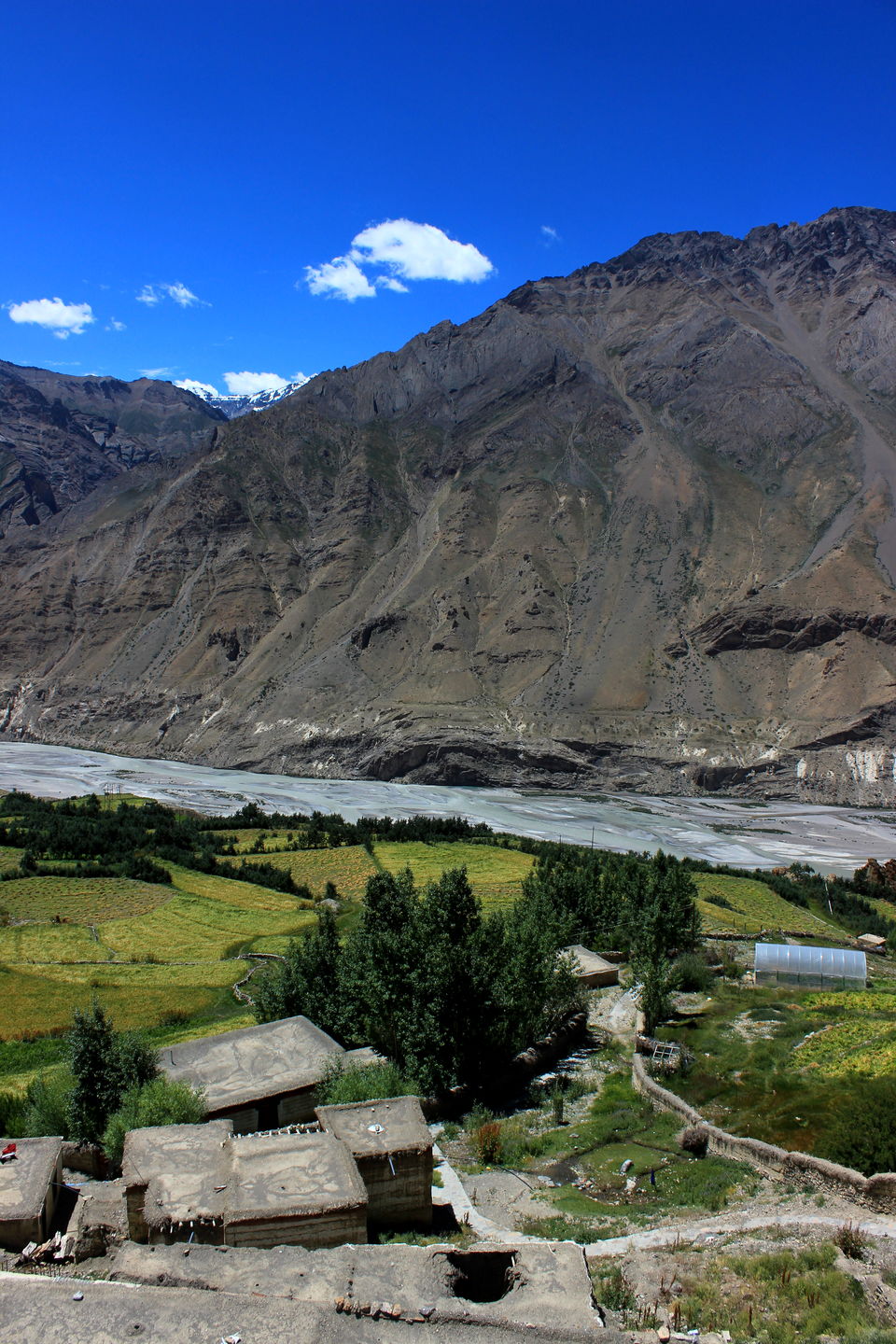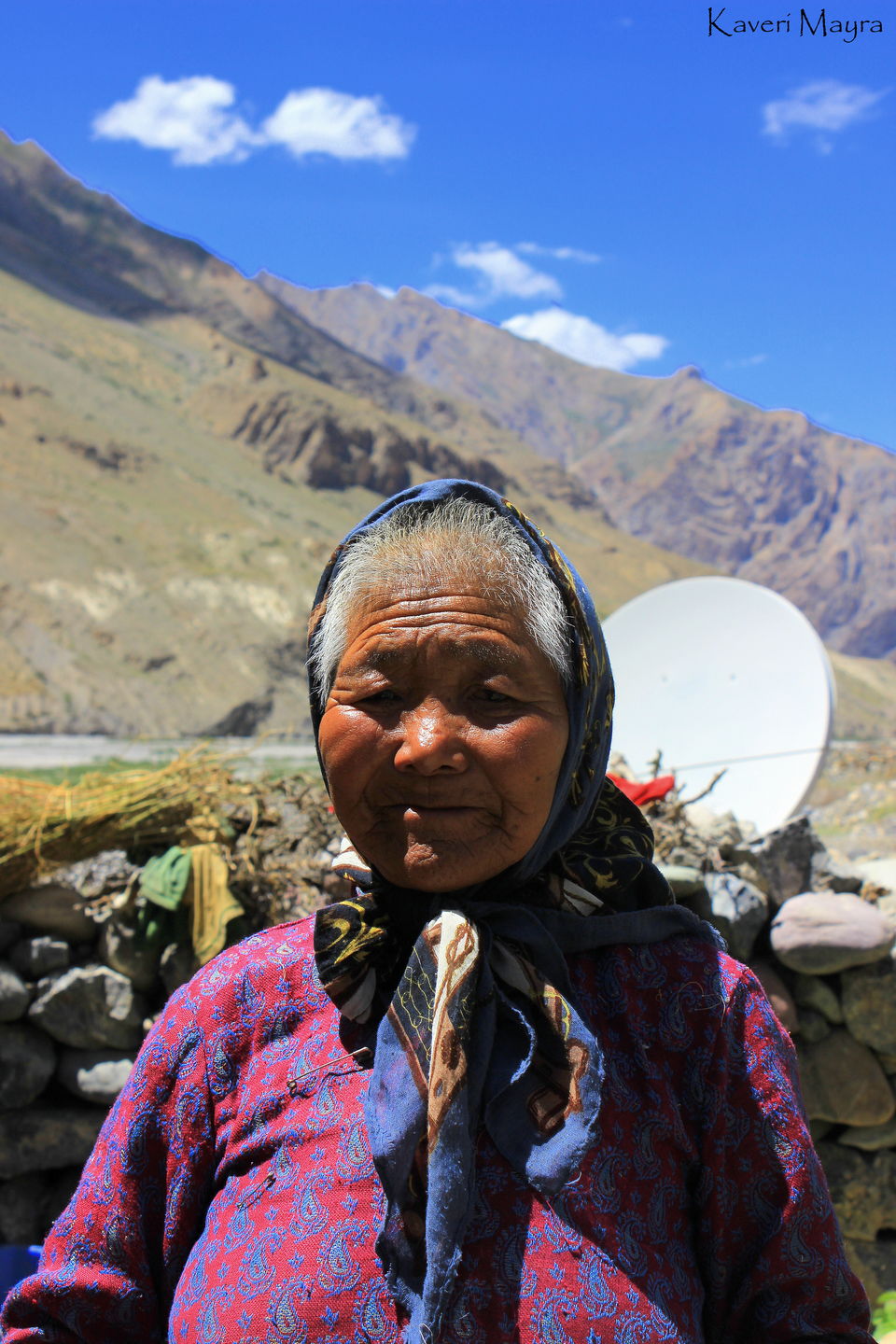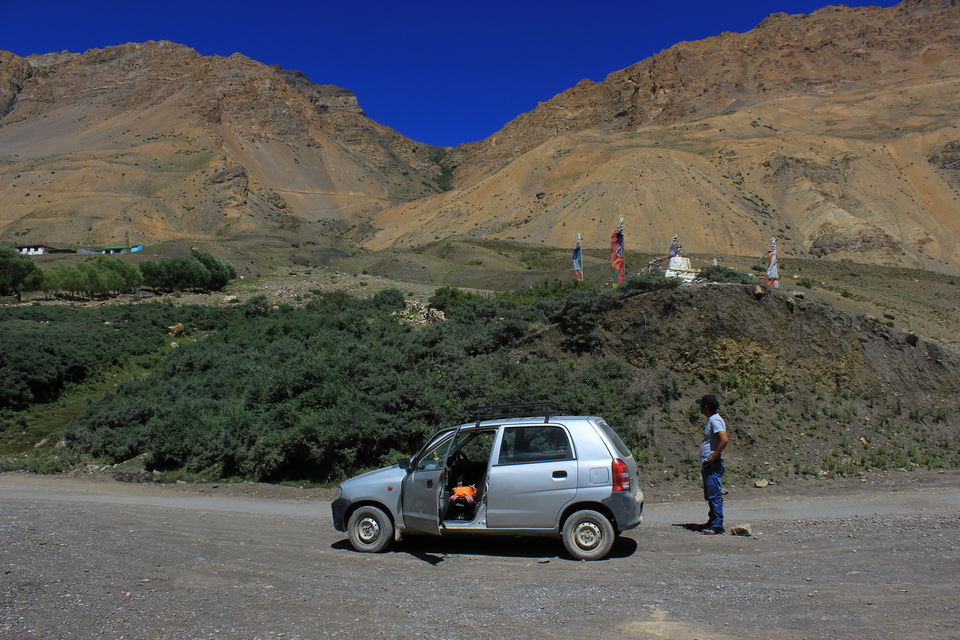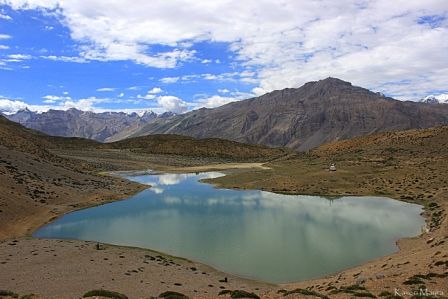 I am officially a BAD-ASS! 
I did a trip to Spiti Solo which had the most amazing experiences. It wasn't just travelling solo in a difficult terrain, but it was too many things starting from sliding down the slippery hills, and riding the highest located Chicham Jhoola to sleeping on the floor with a rat beside my head at a village local's house and taking a continuous journey of three HRTC buses (all non luxury non AC buses BTW) from Kaza to New Delhi via Recong Peo and Shimla over one night and two days, I did it all. Actually it isn't fair to call it 'all', I am sure there's much more to Spiti that I'll cover over the next visits (yes plural!). Also it was a 10 days trip which I did in less than 5000 rupees, all expenses included out of which I spent around 600 rupees for Dhankar (yes! everything included). Certain parts of the journey there was absolutely no-one, I was literally alone. I plan to share all the stories in five installments. So, dividing the whole Spiti Experience according to places I visited. Spiti is too big and beautiful to cover in one blog and more importantly- Spiti really deserves that much space. So starting with... 
Dhankar 
While wandering around in the Kaza market and killing time in Ecosphere and Sol Cafe I overheard a group that was planning to visit Dhankar that day, so I went and chatted. I was flexible and was looking more of a seat in an SUV for Dhankar so I have a dedicated ride back, return is an issues as there are no buses from Dhankar on a fixed time. This group of 7 people from Israel and I- We took the 2 pm bus. We chatted a lot during the ride and then while trekking to Dhankar village and I became more of their tour guide (given that I was the only one who knew Hindi and had a plan and believed in doing my research before visiting the place).
After almost a two hours bumpy ride in an extremely crowded HRTC bus we got down at the Dhankar gate. It was a 8km trek from there to the village which has a proper road but we had no vehicle. You can go upto the monastery and village if you have your own ride. The alternate way is to climb taking the very slippery muddy trails (there were no trails seriously, a lady showed me some imaginary trail up which she saw, I did not, she said its okay and follow it and you will reach, so I followed, we all followed and reached). This is 4 in the evening and after climbing half the way up we got a ride in a monastery vehicle. 
There are home stays available in the village for 400-500 rupees per head including meals but we decided to stay at the monastery guest house. We got it for 500 rupees per room, each shared by two and was nice and comfortable. Without wasting any time I left for the old monastery crossing the village. The monastery (to my surprise) did not have anyone. So I just went in and sat, looking at the mountains and Spiti river and the village. It was a lovely evening.  
About the monastery...
The Dhankar monastery is situated at the height of 3894 meters at the end of the village and top of a cliff, facing the village, new monastery and mountains and the river. It is one of the 100 most endangered sites in the world as per World Monuments Fund (2006). A new monastery is also being constructed at the other end of the village. Most monastery quarters, guest house and prayer halls are situated there.
Moving on...
After relaxing there for some time I realized I have been locked in the monastery. Well! Made some noise and no one was there to rescue. 
"I locked the monastery, how did you come out?" the head Lama, who was in a museum just outside the monastery, asked me later. "I just pushed the door really hard and the lock came off." (I was glad the door didn't fall off). We were all shocked, and later checked the lock again and there was nothing wrong with it (I have divine powers!). He was really nice. He gave me a tour of the village, of the monastery and we chatted a lot on our way back to the new monastery. I attended the prayers there and interacted with many lamas (of all ages- there was a 6 year old too) till late. The stories of Shakyamuni Budda and White Tara were repeated that I had earlier heard of in Bhutan. 
It was late and my Israeli friends were finally ready. We sat on the roof, it was cold and I saw the milky way (again).
During dinner we discussed about India (mostly) and Israel (very little). There were 7 people asking me questions, all sorts of questions starting from health, politics, prostitution, arranged marriages, female infanticide, road traffic rules, movies, to my personal life- we covered it all. I have done this so many times I have ready answers now and soon I will write FAQs and carry pamphlets every time I travel. I learned a lot about Israel too. I especially liked the concept of Kibutz (please Google) and would love to live in one of those someday.
"It's strange you did not ask anything about the Israel- Palestine situation. Everyone asks that first. Why so?" One of my friends asked towards the end of our conversation. I thought it's sensitive but this was the other way round, so I asked. Within 10 minutes the table was on fire from the heated discussion turned into arguments and I played a referee (I knew it was sensitive!) and it got really difficult to calm everyone down. At a certain point I was standing in the middle and screaming "you both will not talk to each other, talk to me I asked the question", then "one at a time and no one interrupts" to "okay change the topic where did you both meet?" finally "and that's how I proposed to my boy friend in college" (this one always works). Anyways, the best part was playing Jungle Speed later in our room with everyone. Jungle Speed, is this amazing game- it's easy to carry even in a backpacking trip and helps break ice and makes bonds stronger (if only whoever created the game could hear me!).
Next Morning!
With a lot of apprehension and after good amount of research I started trekking for Dhankar Lake alone at 6. I asked almost every lama and guys at the restaurant if it's okay to go alone as there would be no one at the lake and everyone said it's safe. It's a trek of moderate difficulty level, steep and slippery only at a few places. Little more than an hour and 3 kilometers later I reached the lake (will it be inappropriate to mention my cap flew away while I went to pee in the bushes? That's my favorite woolen cap from Bhutan that's never coming back). I took a lot of pictures on the way and specially after reaching the lake. Had to climb up the surrounding hills just to capture the whole lake in a frame and this extra trek was difficult especially with a camera and extremely slippery and there were no trails. I spent good two hours at the lake, walking, lying, sitting, setting timers and running and posing alone. Funny how many times I did that, but then I could be the weirdest as no one was watching.  It was serene. Water was the color of sky, mountains and snow and all shades of blue green and brown. Then clicked a few pictures when my friends from Israel arrived, bid goodbye, exchanged email Ids and started descent. Collected my backpack from the monastery, ran into some tour guides and travelers I had earlier met during my travel. It's amazing how often people run into each other in Himachal and I totally love it. Getting down 8 kilometers was tiring and adventurous when I tried sliding down for short cuts avoiding the beautiful roads- slipped and fell a few times and got a few cuts and bruises, then found a ride in a tractor till the Dhankar gate.
There is just one house at the gate (opposite to it actually), an old lady welcomed me inside for tea and I took some pictures and chatted for a long time even though we could not understand one word of what the other was saying but the whole conversation included a lot of hand gestures and laughter. It was fun!
Finally, hitch hiked to Kaza. A guy in a car going for the Kaza Fair gave me a ride back and shared a lot about Kinnauri music.
About hitch hiking! I hitch hiked a lot in this trip. I had no rules but I did judge people and vehicles on the spot before asking for a lift. Sometimes having a conversation with who you are tagging along with, helps. I avoided trucks, which stopped even though I didn't ask. I trusted the locals completely. In general, I find Himachal extremely safe and people are really nice and caring and trustworthy.
Will write up soon on- Adventures of Kaza, Key, Kibber, Chicham, Langza, Hikkim, Komick, Pin Valley, Mud Village and HRTC bus ride on the World's Most Treacherous Road.
To be continued...