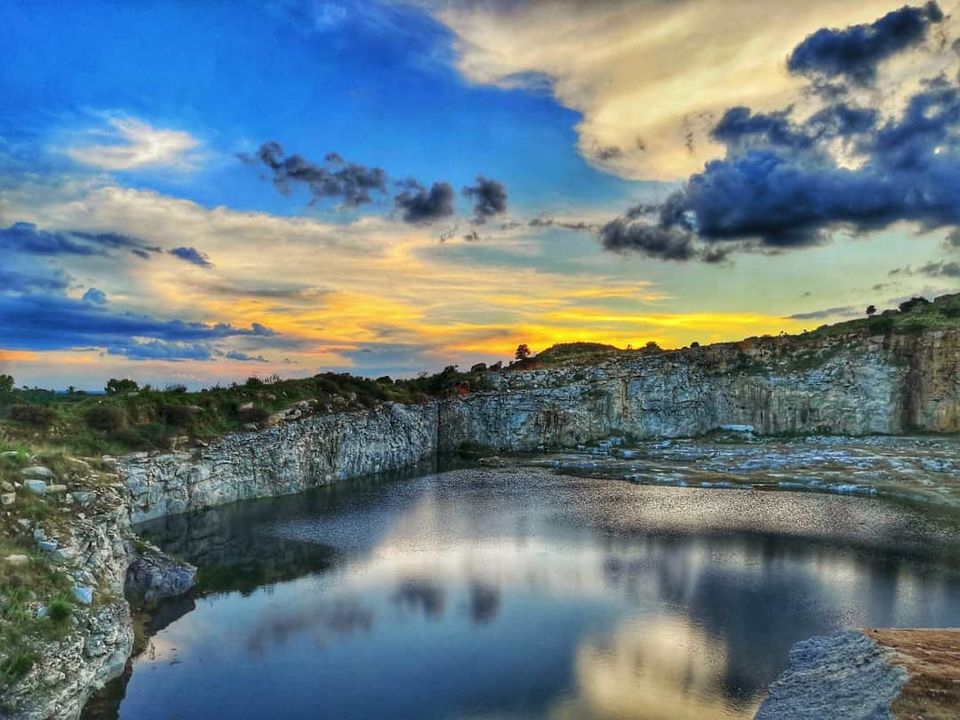 Remember that time when you see the sprawling landscapes of Ladakh on the internet and just feel like packing your bags and going for a road trip? Well, sometimes you leave at that thought itself while hoping that your boss approves of your long vacation, or you just wish that places like Ladakh were closer and well within your budge.
Well if you are from north India, travelling to Ladakh won't be tedious as compared to the folks living down south.
Well people from Karnataka, Maharashtra, and their neighbouring states are not that lucky. But it's time to rejoice! We have found a place that resembles Ladakh and is very close to Bangalore.
Yup...you heard it right. Ladakh! And we are talking about Dodda Ayur near Bangalore which is famously called as 'Chhota Ladakh'.
Located at just 1.5 hours drive is Dodda Ayur, a small abandoned quarry with almost no interaction with the outside world. The place must have derived the name 'Chhota Ladakh' because of its slight resemblance with the Ladakhi landscape.
It's an ideal location to spend time with your biker gang if you are looking for a short trip. However, it's recommended that you either go early or late in the day as you won't find any hidings from the harsh sun.
Due to its remote location, the place is serene and quiet. Thanks to the beautiful water body created here and the overlooking hills, Dodda Ayur will soothe your senses with its calming vibe.
And yes camping at this place may be possible but be very cautious about the water. Do not attempt to swim since the exact depth is unknown. Besides being a quarry, the water may be chemical ridden. However, the shade of the water is something you can look forward to.
How to reach there?
Dodda Ayur is located at a distance of 57 km to the east of Bengaluru. To reach here, get on the NH 75 and follow Google Maps. You will have to prepare for some off-roading during the last stretch of the journey when you are about to reach your destination.
Another possible route is to take the HAL Old Airport road which takes you there in two hours time.
What are you waiting for now? Go ahead and temporarily satisfy your urge to travelling to Ladakh!
Share your awesome travel stories with us here and we will send you some travel good lucks in the form of credits.
Why should English readers have all the fun? Tripoto is now available in Hindi: https://www.facebook.com/TripotoHindi/
Frequent searches leading to this page:-
dodda ayur chhota ladakh, chota ladakh in bangalore, chota ladakh near bangalore, chota ladakh distance from bangalore, chota ladakh bangalore