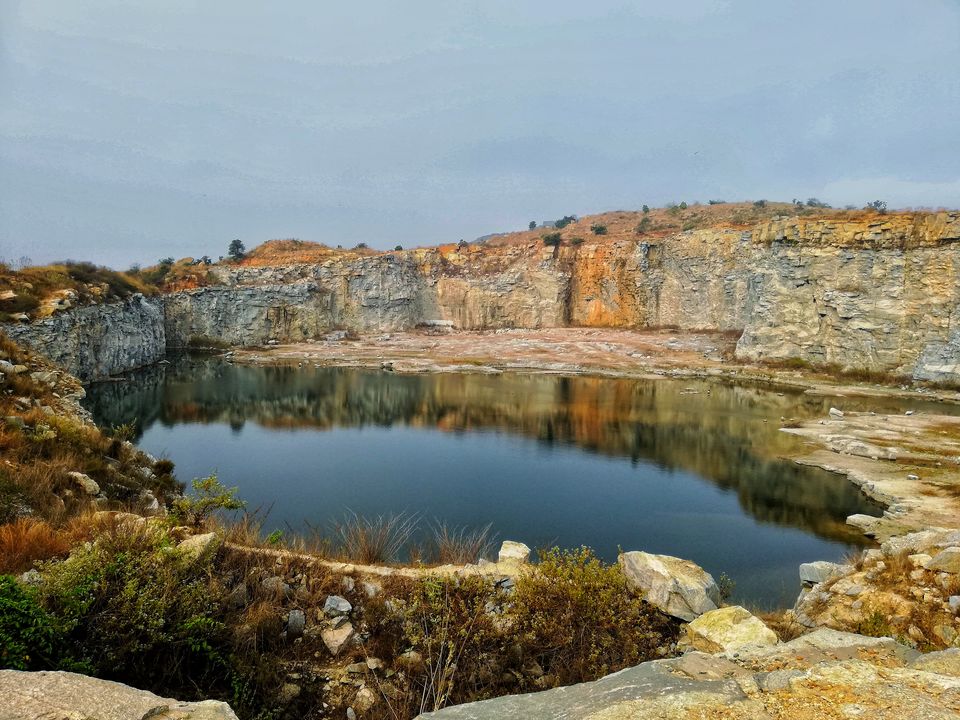 There are many places situated around us those needs little extra discovery and little more time on Google. That is what happened with me recently. Having not been to any new place and year coming to an end, I was just checking for rides nearby Bangalore on Saturday night. It started from all very well known places like Shivanasamudra, Talakaadu, Hogenakkal and many more. Venturing much more into the Google images, I came across a pond like structure surrounded with huge rocks.
With more excitement, I visited the page and there it was, a place called as Chota Ladakh or Mini Ladakh situated 60 kms from Bangalore. Getting to know more about the place, one article stated that they have closed this place and another had a picture uploaded couple of days ago. With nothing much to don Sunday morning, I decided to visit this place solo.
Sunday early morning at 6.30 a.m. I left on my bike and well within an hour I was in outskirts of Bangalore and crossed K.R.Puram. Sipping a cup of tea I resumed my journey and Google maps was showing 4 minutes more to reach this place. After a while I reached cafe coffee day on the Kolar highway and saw that I was very much near to the place. Then after crossing Empire restaurant, I reached this place called Kendatti. Also called as Arambikothaur, this village is situated in the permits of Kolar district. With a U turn reached the road which takes you into the last stretch of a kilometre and there I came across a No road situation. Yes, now I got to know that the place is been banned for visitors and with nothing much to do I was on my way back.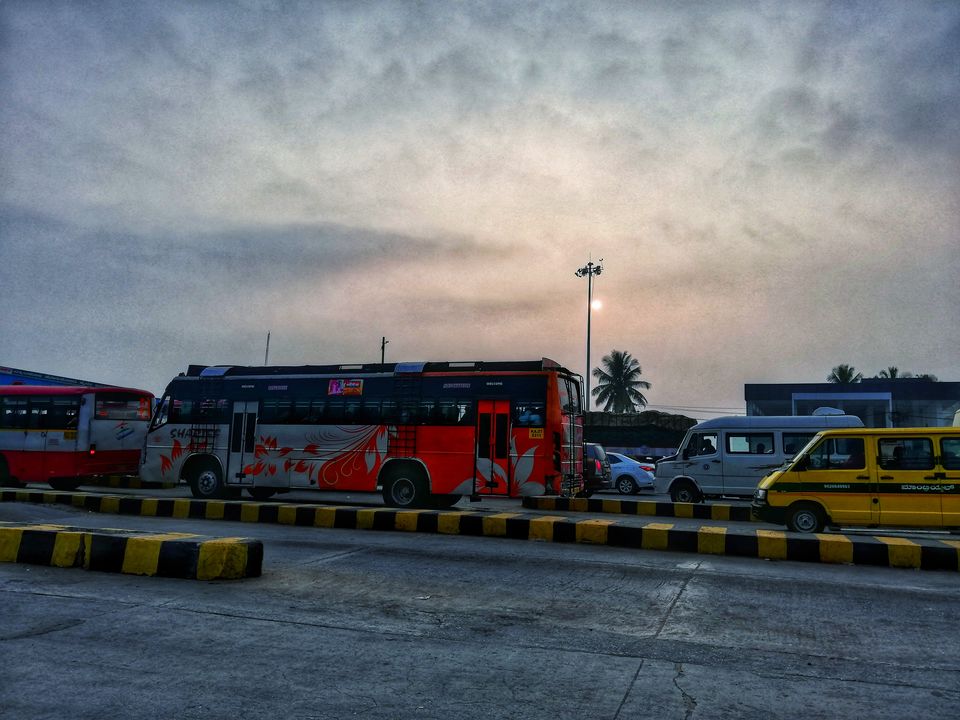 There was no going back for me without visiting:
But, the wanderer in me was in no mood to let me go back. So, stood there for a while expecting some local person to ask for. And after 10 minutes, I was lucky to see a person coming through a flower field to the main road. He guided me to go ahead for one more kilometre, from where I have to get into the main entrance of village and then I can go to the place. I just followed as he told me and within 15 minutes after enquiring two more people in the village, I was standing in front of this place.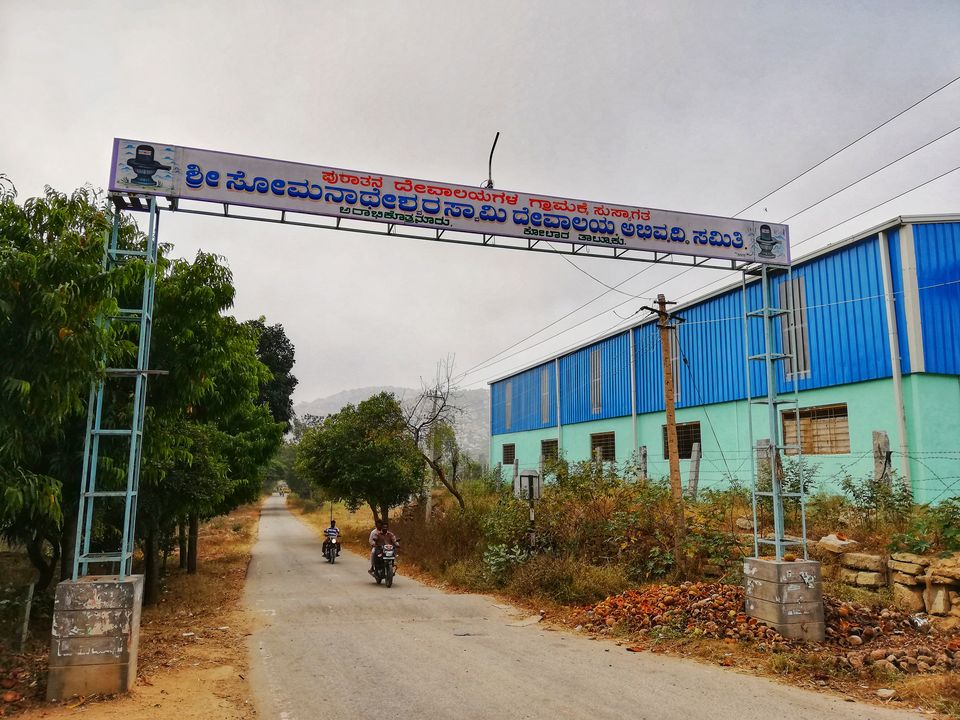 Chota Ladakh:
This is a quarry which has been dug deep and has collected water from rain during monsoons. With a white stone in the backdrop and a lake filled with crystal clear water has given the name called Chota Ladakh. The lake is surrounded by huge rocks and looks splendid early in the morning. The view around the place is also good and that gave a pleasure of happiness for me. I was successive in my attempt to check out a place very near to Bangalore and an early morning ride was worth. Every possible route to trek below to the place was closed and alI could do was to enjoy the view from top.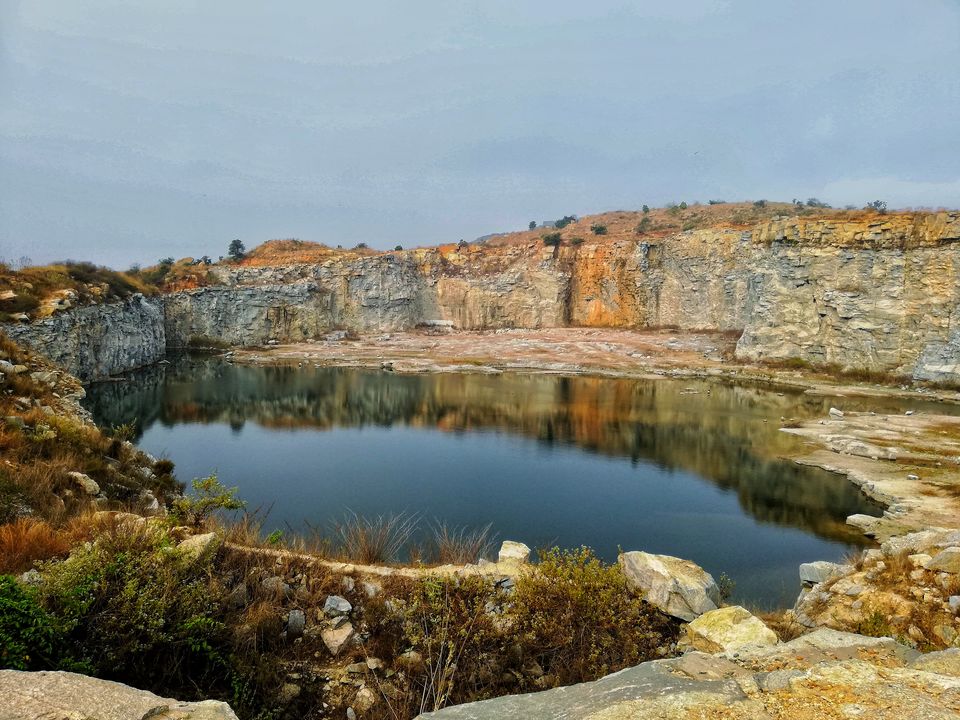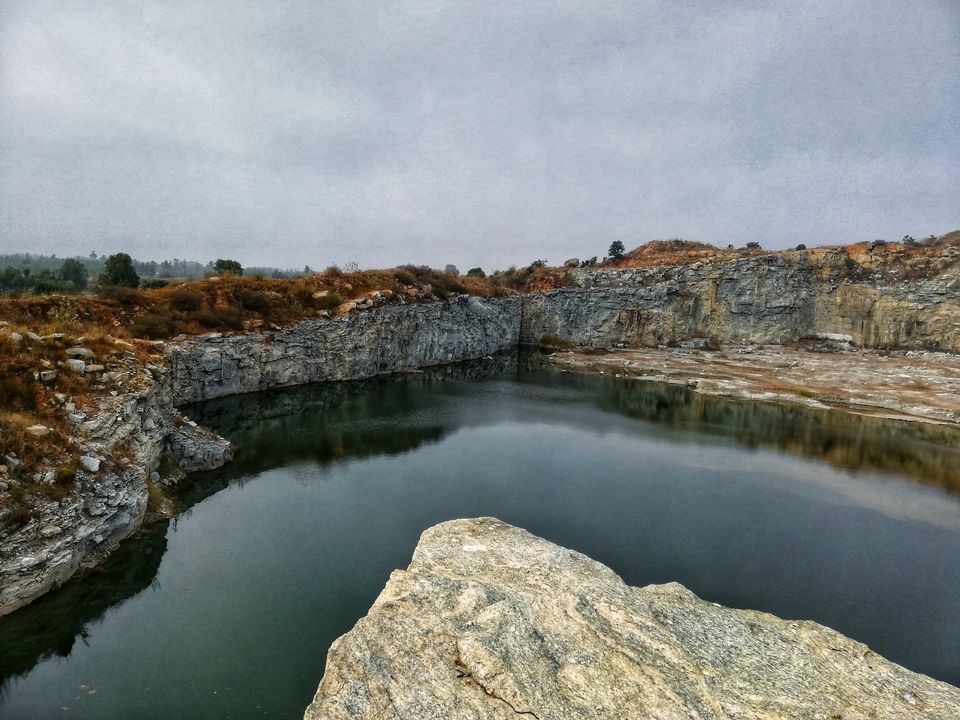 A ride is better to this place or even a drive in your car will be fine, but you would have to walk a little of 500 metres to reach the place. It is always better to reconfirm with villagers as every road looks same and you might easily miss the place.
The drive to the place is fantastic with smooth sate highway flanked by green fields, rocky hills, couple of lakes, and food joints like Empire, Nandi, and CCD to have a breakfast. The roads inside the village are narrower but this offbeat path only adds to the charm of the ride. If you are in monsoon you will for sure have a visual treat. Be careful here and don't push yourselves to venture into the lake as there have been cases of drowns here and that is the reason the ways are blocked. Also locals say that water is filled with chemicals and it's not good to swim here.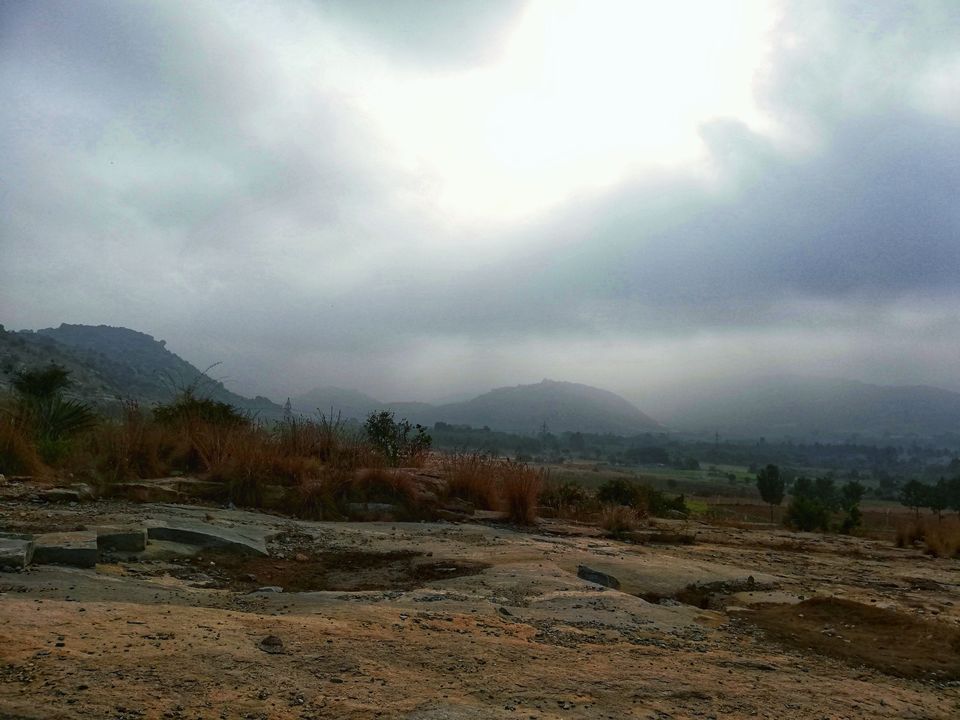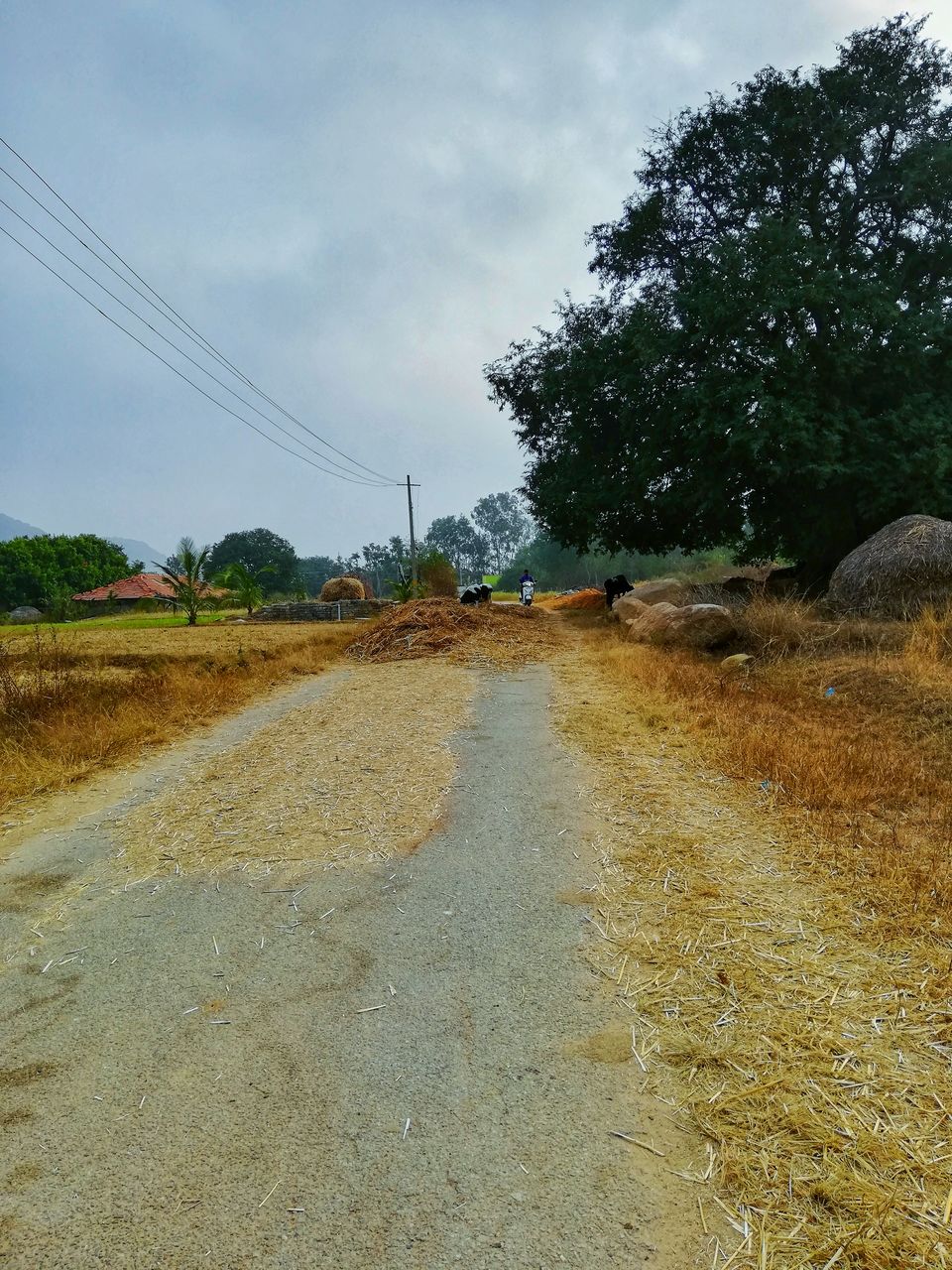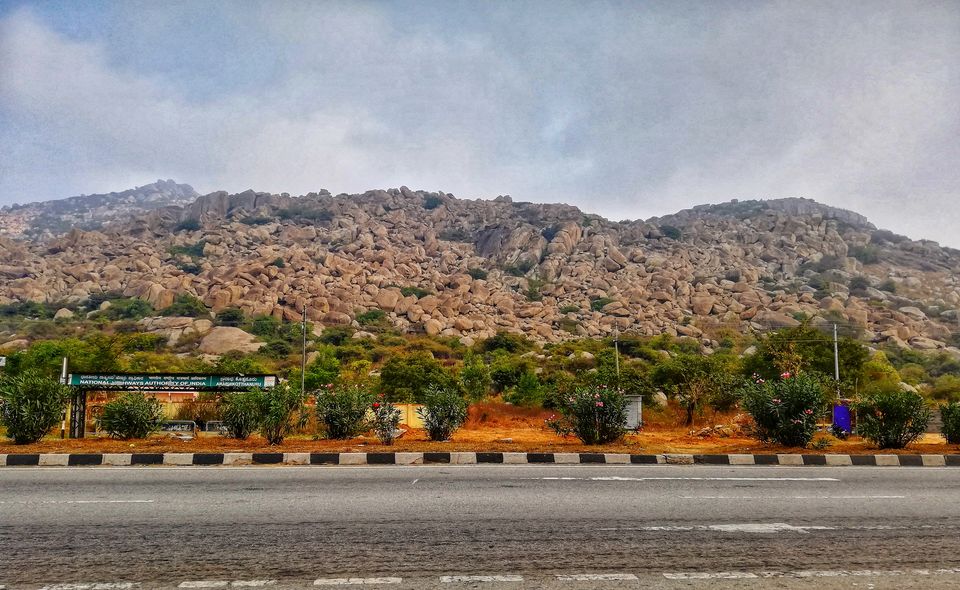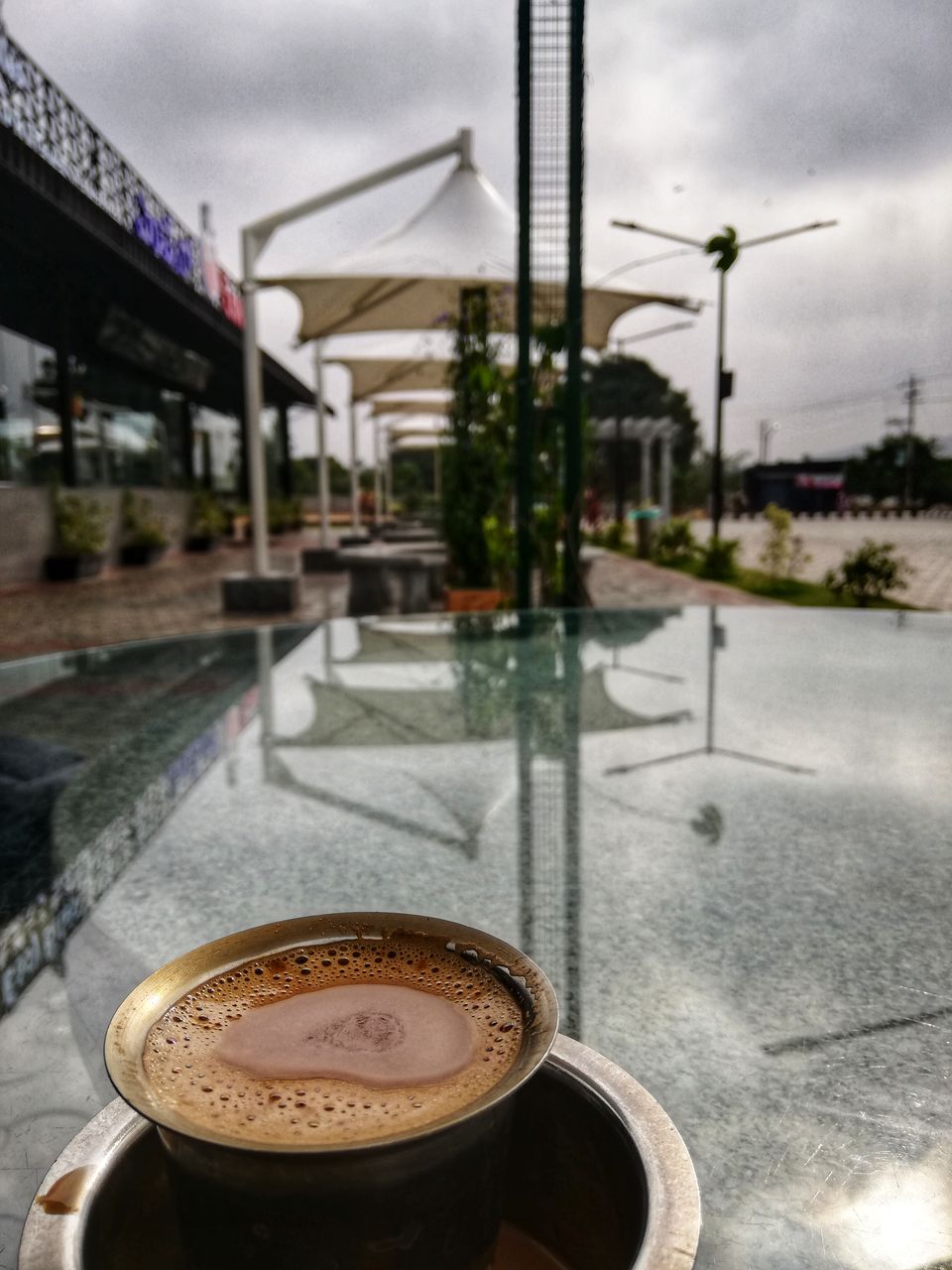 After visiting place I also went to Nandi Hills as it had been a longtime since I visited this hill station. On a whole I was back at home by 1.00 p.m. and ended this year with some accomplishment and gave happiness to my travel soul.