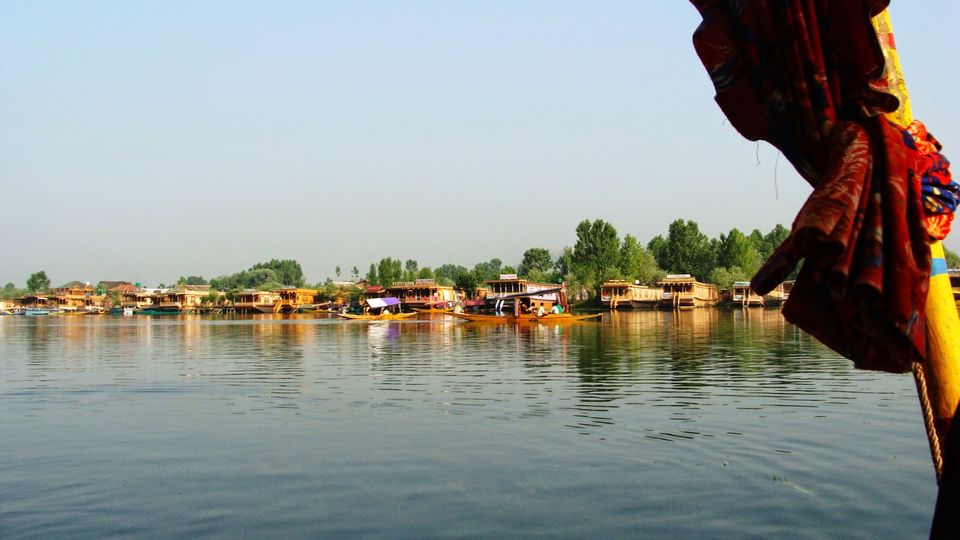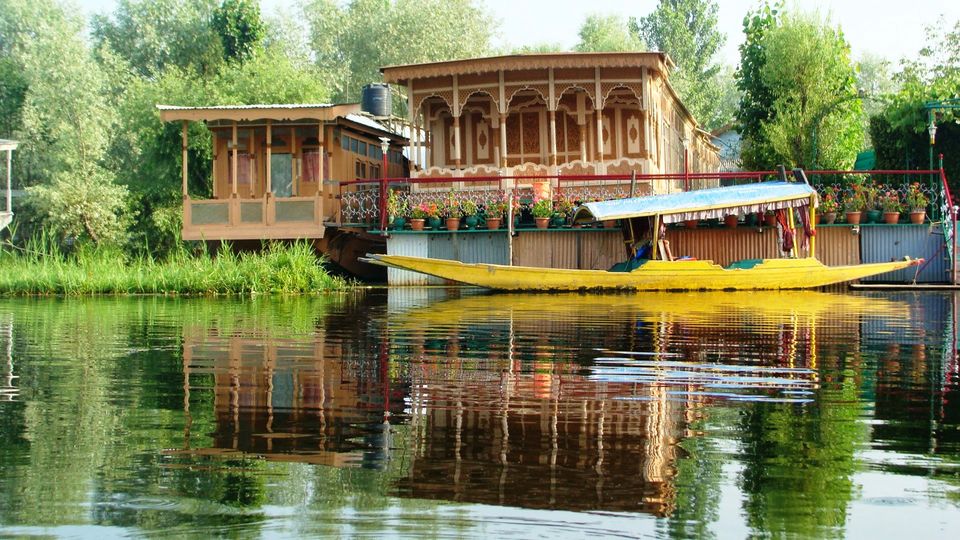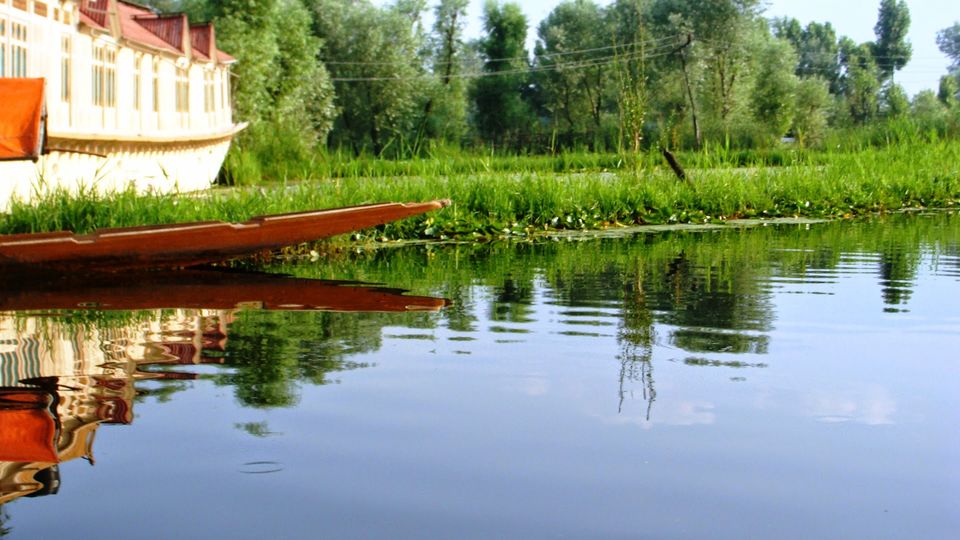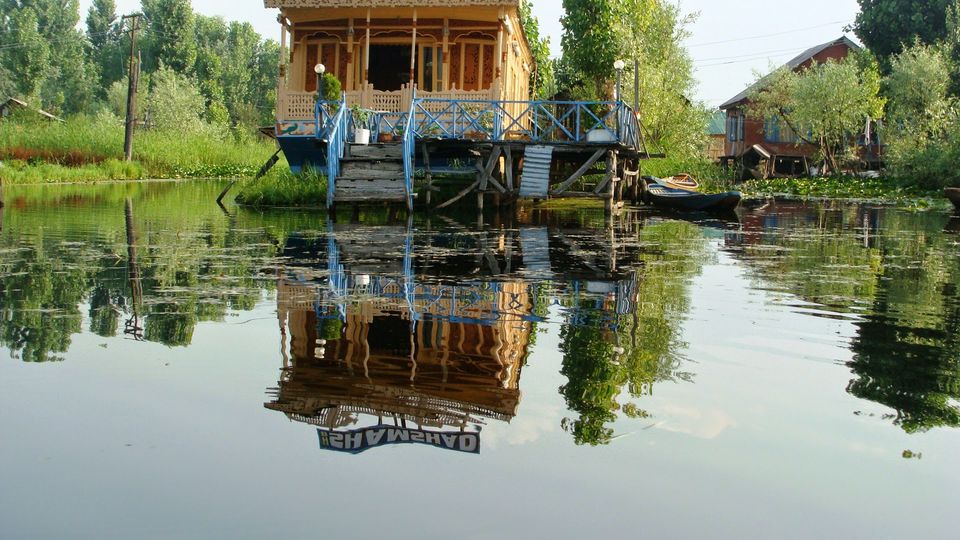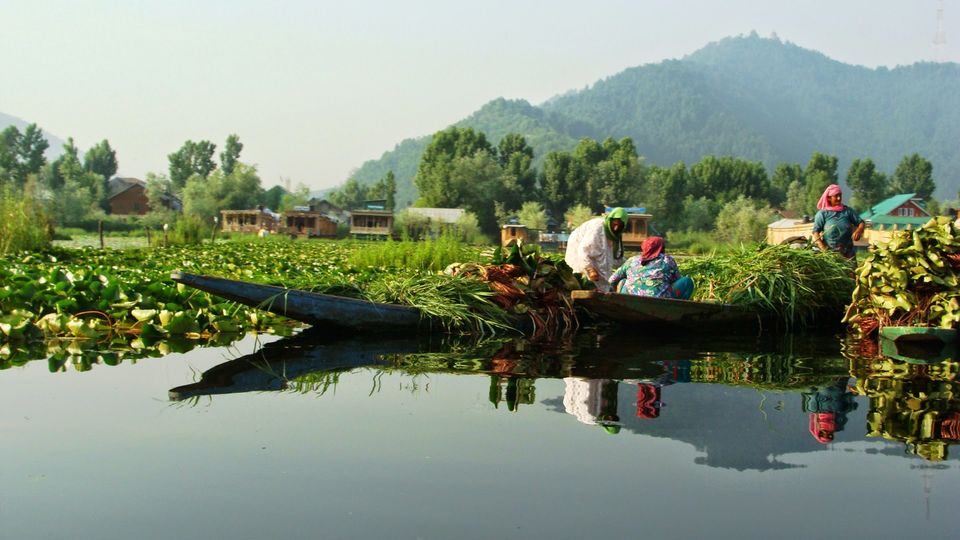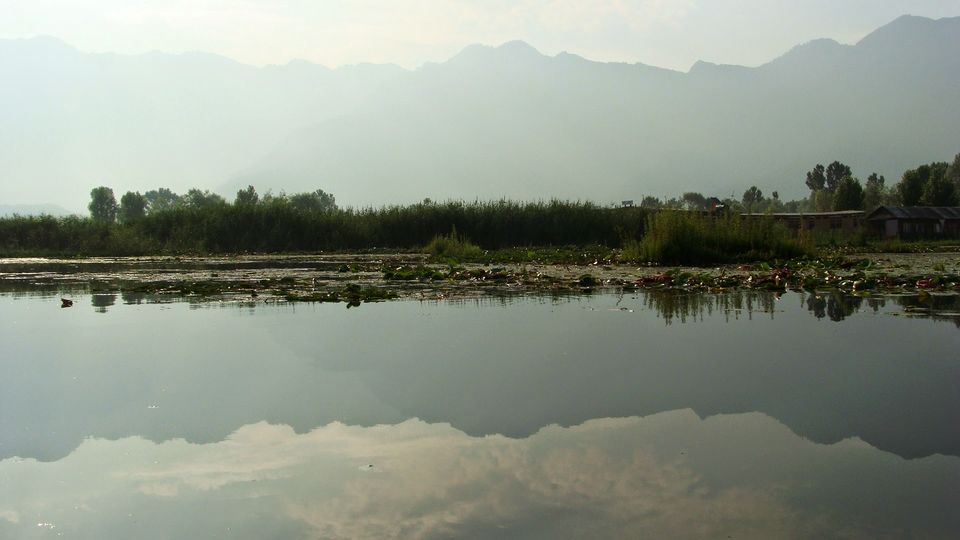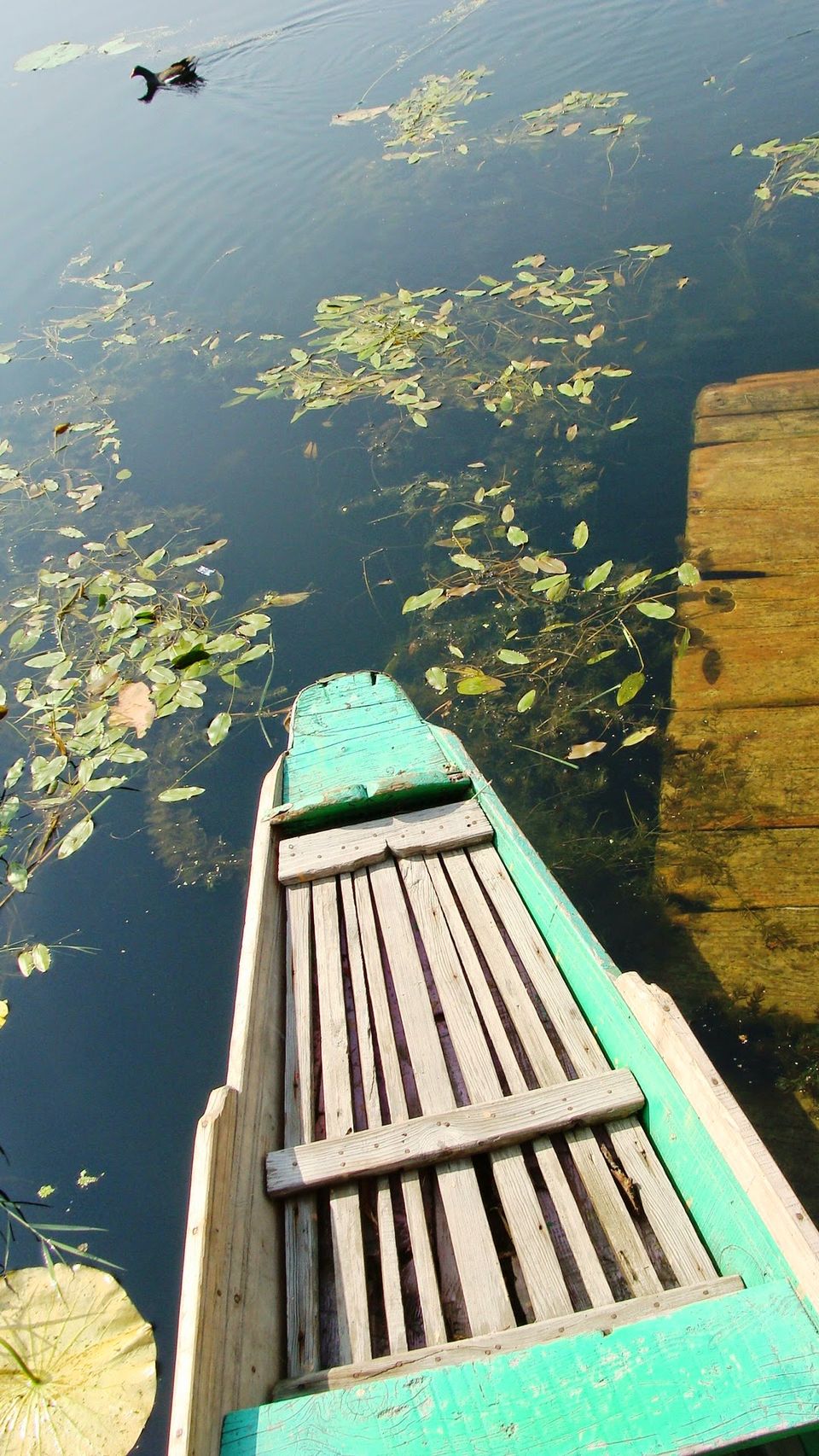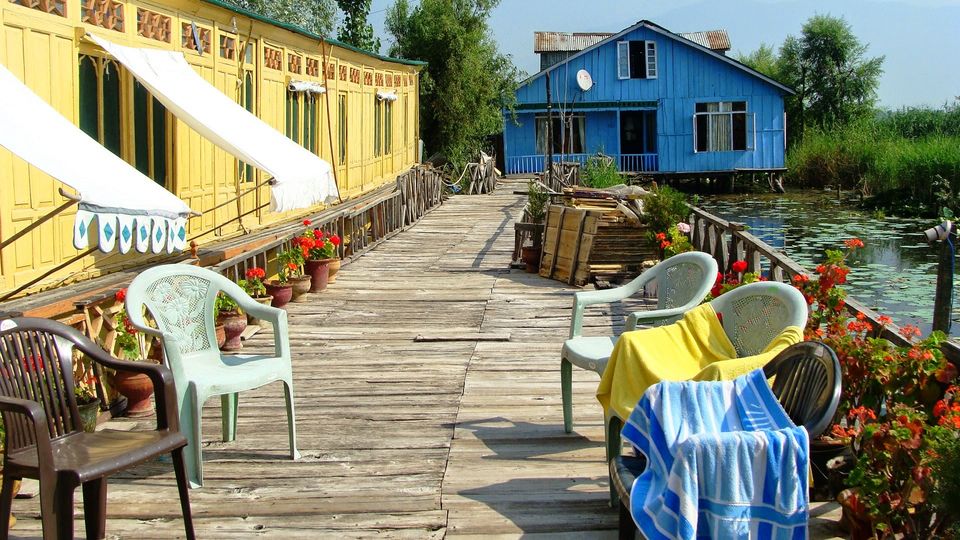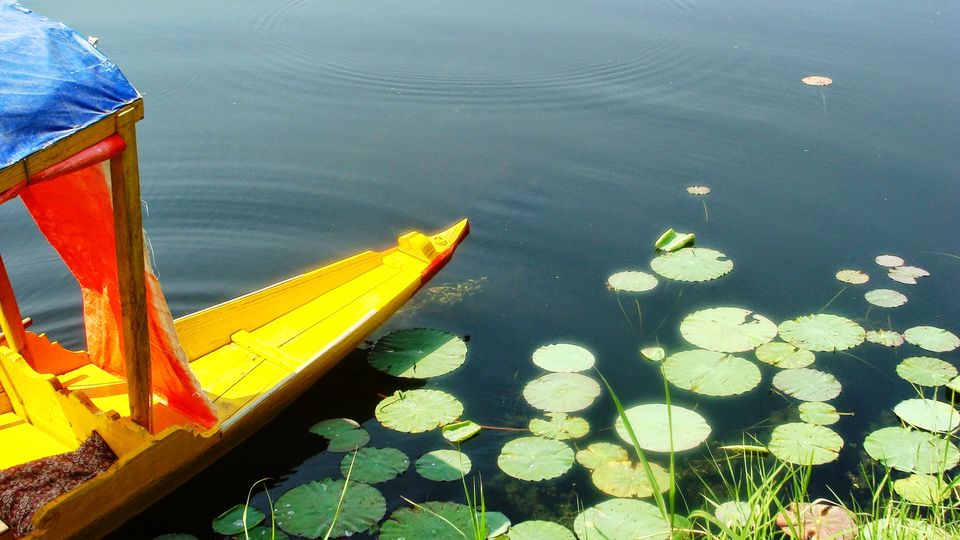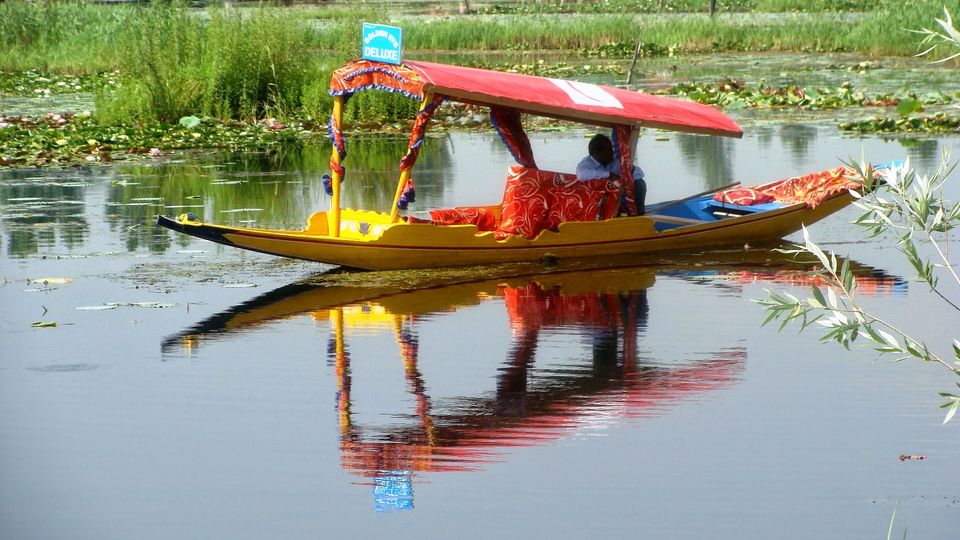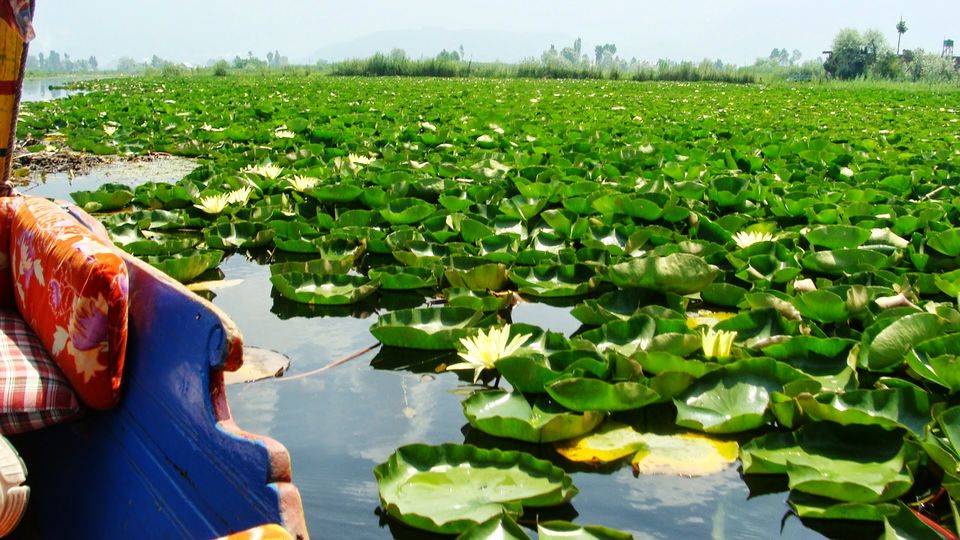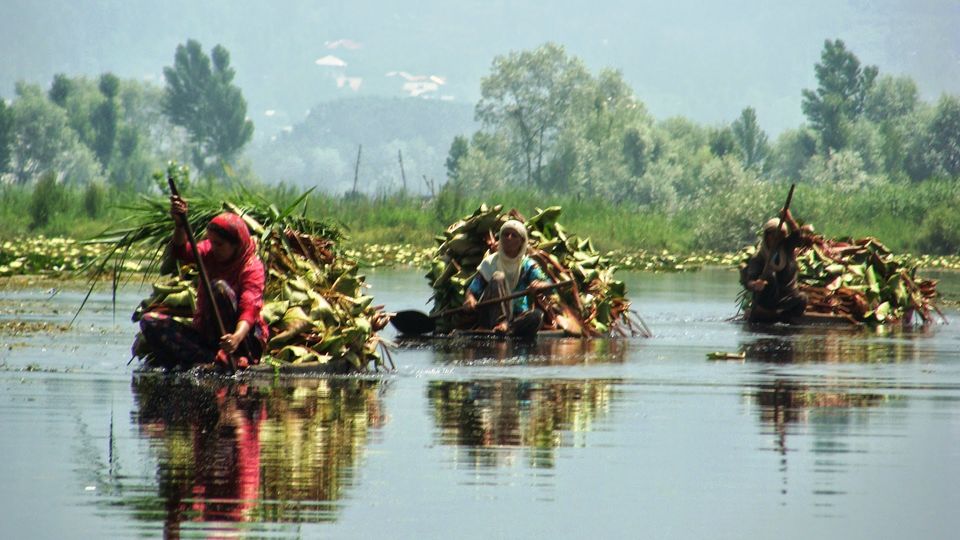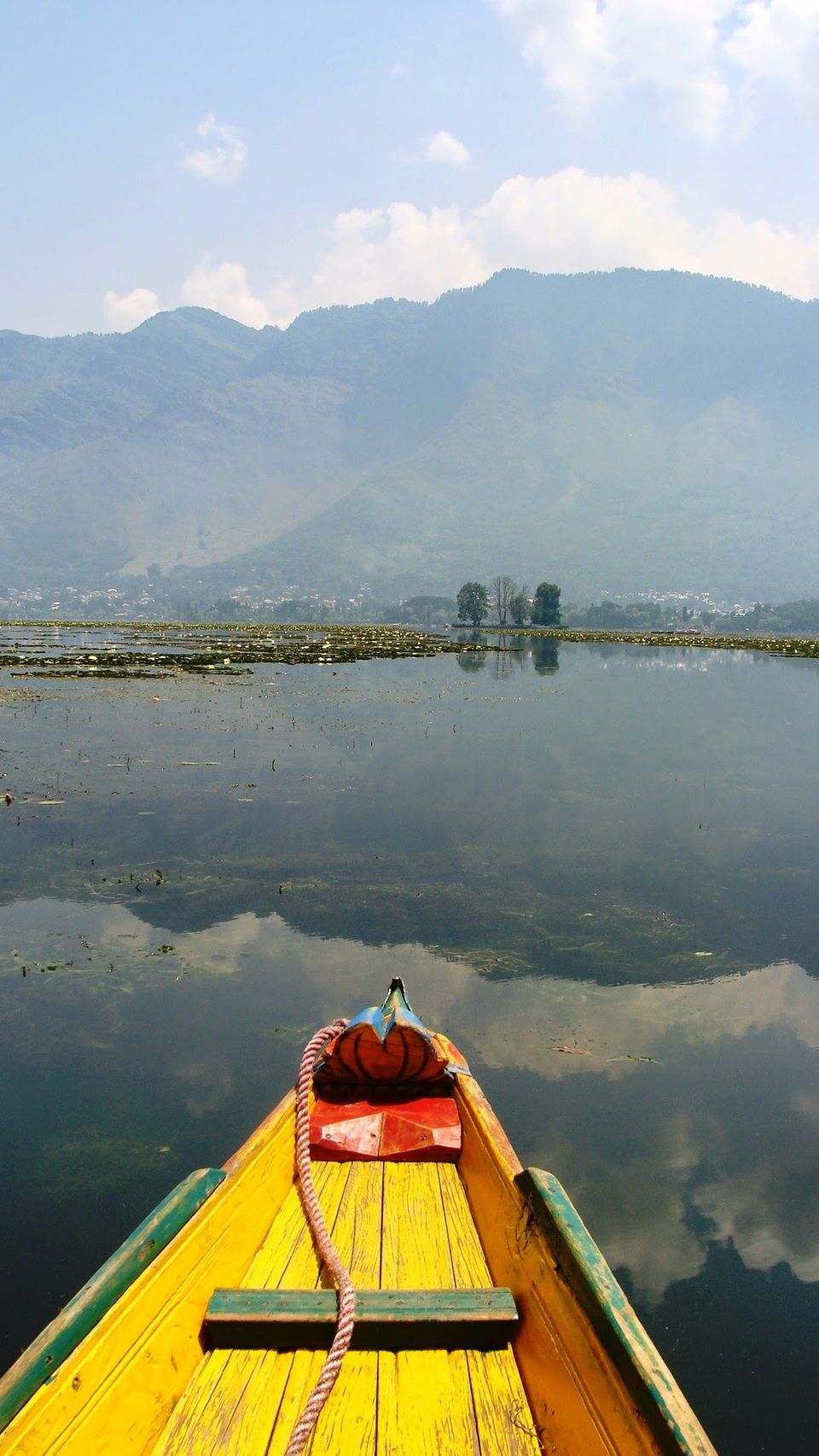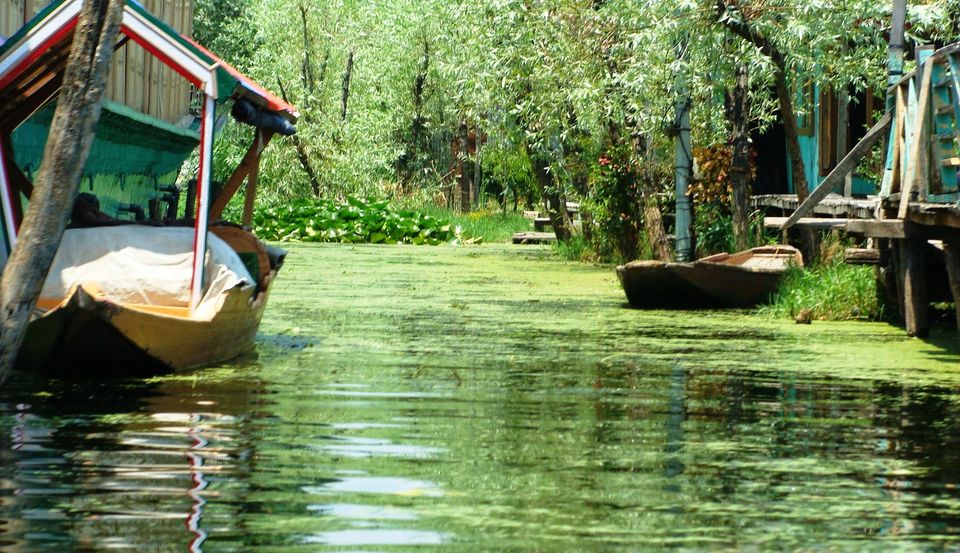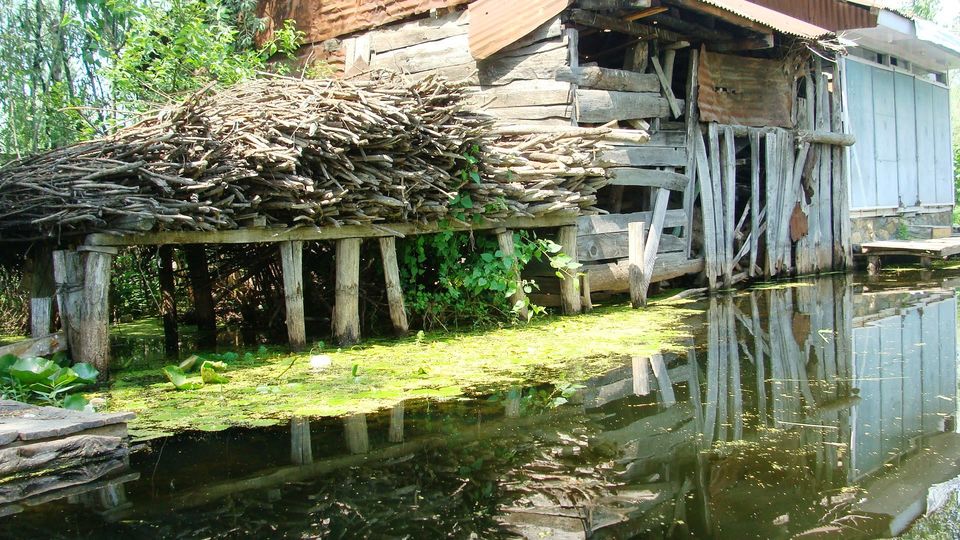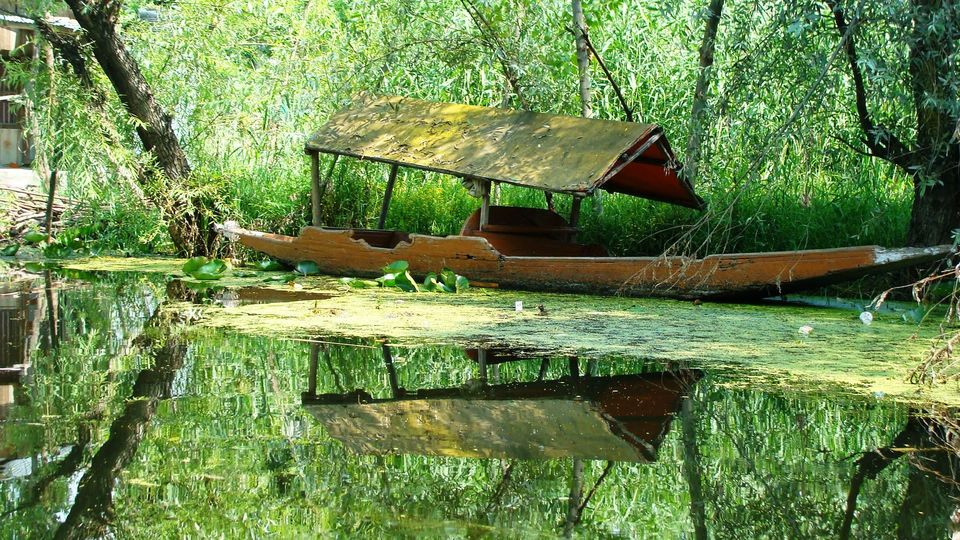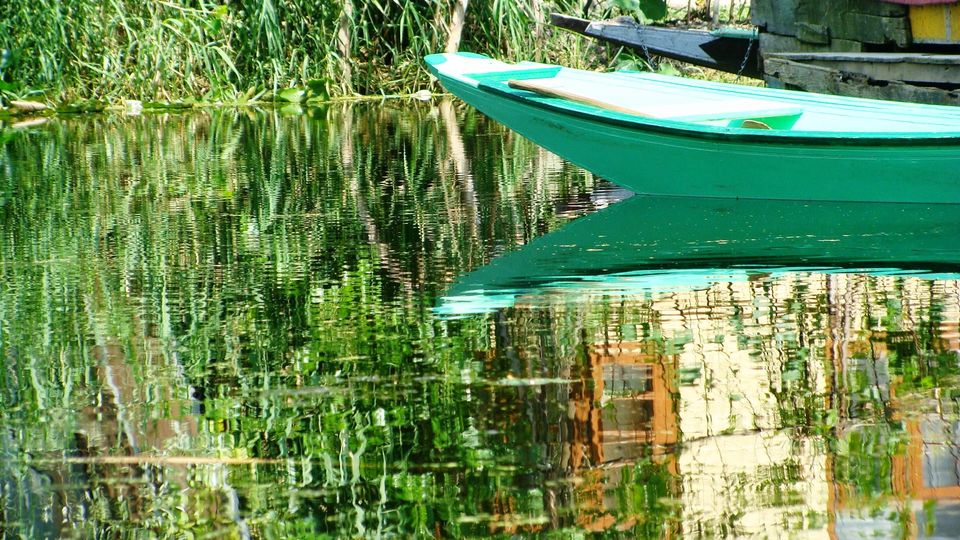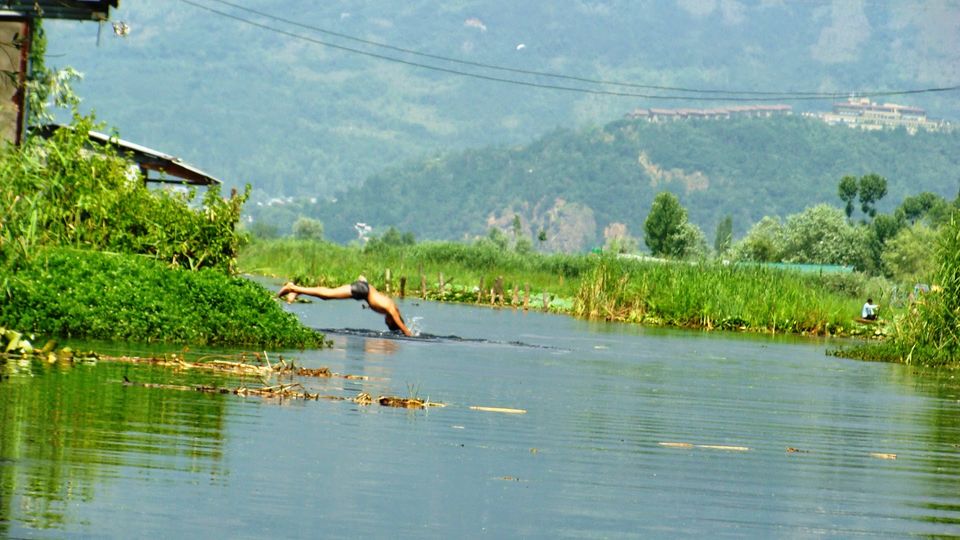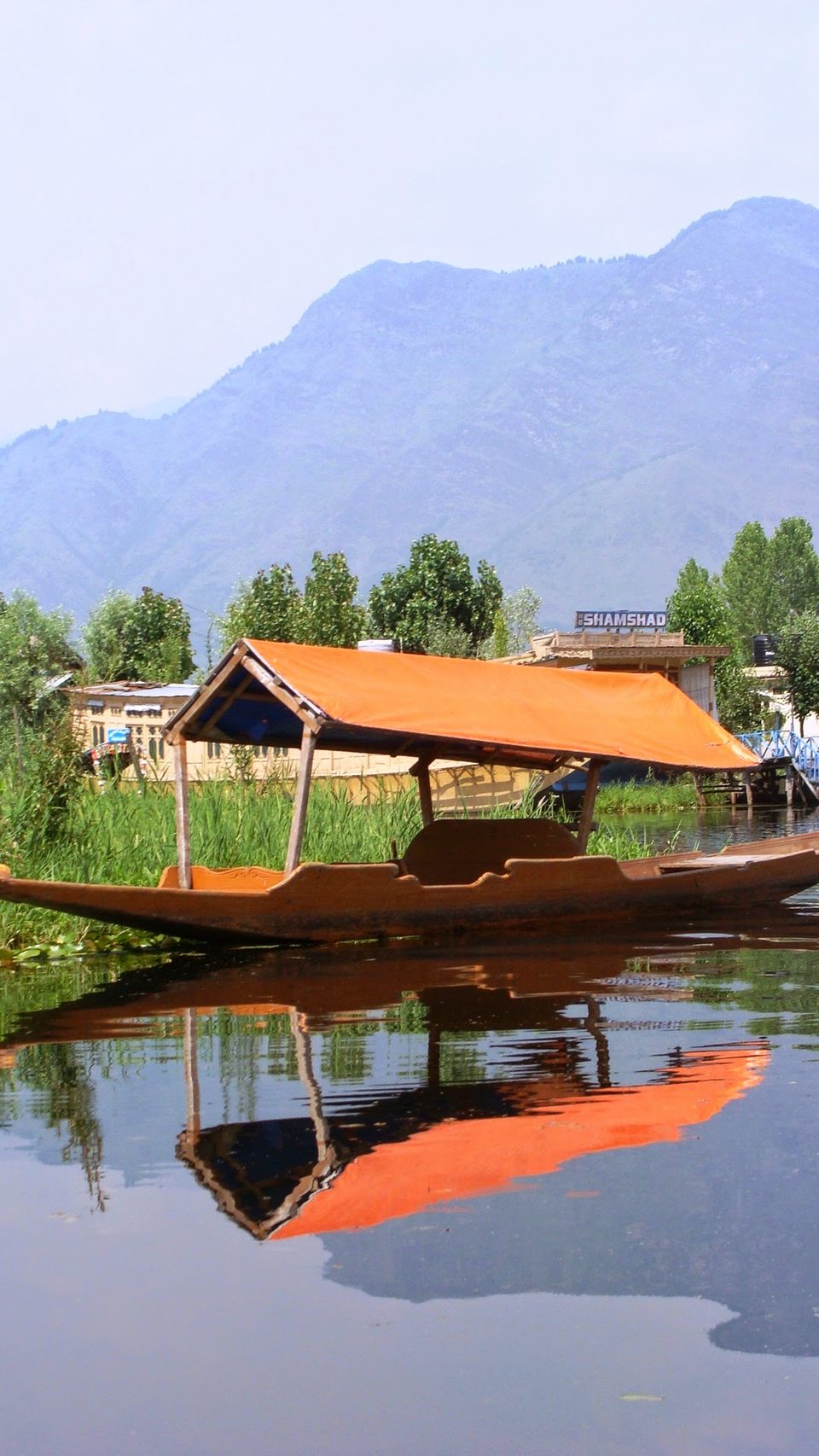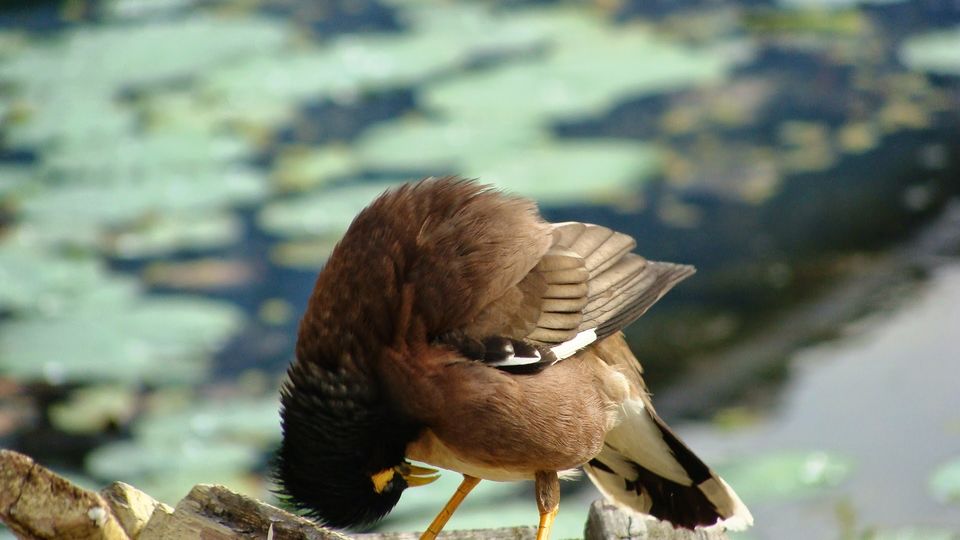 We went to Srinagar just on our way back from Ladakh to Bombay, had just one day there. Decided to spend it all at chilling at Dal Lake, after having two busy and action filled weeks at Ladakh.
Dal lake was all mirrorry! Crystal clear water reflecting everything beautifully, wherever you look, you would see two images of everything. The mountains around, the blue sky, the lush green plants floating on the lake, the artfully built houseboats, the small colorful Shikhara boats being paddled around, you see two images of them all.
We stayed in one of the houseboats that was well on the remoter and quieter side of the lake. Avoid the ones that are right on the crowded outer side of the lake, all you will see are vendors and loud tourists there. Find one on the interiors of the lake. Will need to hire a Shikhara to travel around the lake, be ready to bargain on the price, they are always greedy and nagging. Same goes with all the vendors paddling around selling saffron and spices and jewellery and not to forget, the Kashmiri costume rental guys who will readily show an album full of tourists posing in Kashmiri costumes holding a decorated pot and flowers and offer the same to you. Do be careful with the houseboat owners also, ensure you negotiate charges for the room and food beforehand to avoid being over charged in the end. And totally avoid all the shops that your Shikhara guy will take you to, they will rip your pocket off together, selling over priced things.
Once we were able to ignore and escape all of this greediness around, the calming sense we found sitting on our houseboat and just gaze around was priceless. The beautiful green hills around and the snowy ones behind them, the bright blue sky dotted with whitest of clouds, the birds flying around and the ones swimming in the water, the colorful Shikharas passing by, hoards of lotus and water lilies floating on the lake, kids diving in and playing, women plucking lily leaves for selling, and the ever-so-mirrorry lake reflecting all of this calmness. Dal lake is one of the places in Kashmir that will make you vouch for its description of being a paradise.