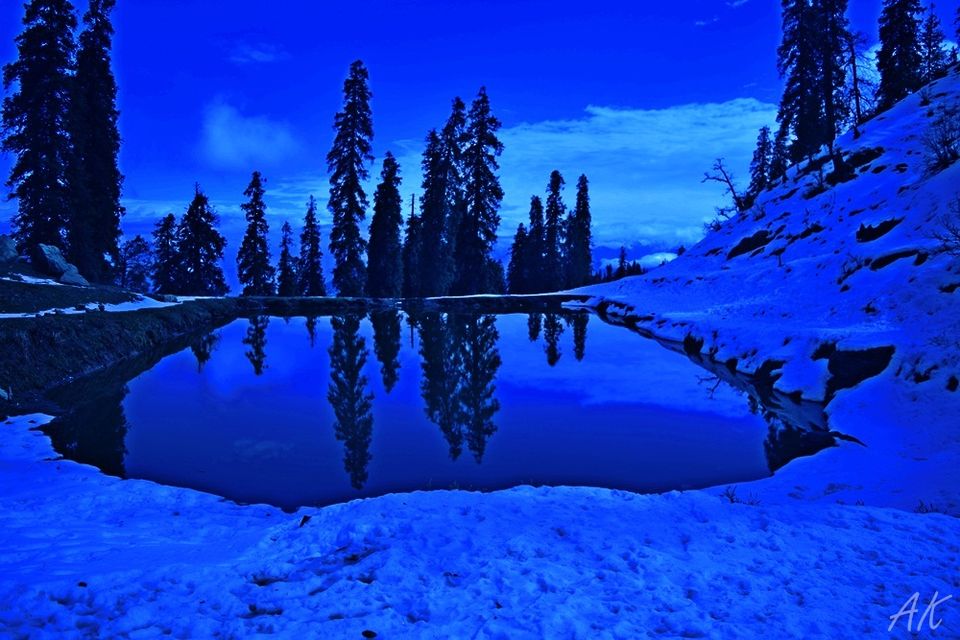 Exploring Himalayas have been one of the favourite travel experiences for everyone. Whether you do it by a four wheeler, on a thumping motorcycle or by walking through various trails, you always return as a different person.
There may be different ways to explore Himalayas but the experience of trekking is something out of the world. Climbing a mountaintop and then realizing that the world is so big compared to our daily shenanigans is something truly out of the world.
Being said that, it is really difficult to find a trek that one can do in a short time and then return to their regular life with a sense of adventure. Well, the explorer in your need not to worry because Himachal Pradesh and Uttarakhand have some of the best weekend treks that will let you explore the beauty of these lovely mountains.
Here are a few options from where you can start
Tungnath Chandrashilla
Trek for Tungnath can be done in a number of ways. But the location is perfect for those who want to skip Deoriatal, or keep it for another trek some other day, and then just climb Tungnath and return by evening. What else can be better than walking upto a literal mountain peak at 4000 meter?
Route for trek – Delhi – Rishikesh – Ukhimath – Chopta – Tungnath – Chopta

Stay options – There are several campsites and budget hotels in Chopta. If you have an extra day in hand then you can also get a tent near Tungnath and spend the night in the shadow of Panchauli Peaks.
Churdhar Peak
Churdhar is near Shimla and is one of the most underrated treks in Himachal Pradesh. It often gets ignored in front of Triund despite being way better and less crowded. Also unlike Triund, Churdhar is a peak at a height of 12000 feet. Churdhar peak is located in Sirmour District. Those who are travelling around Shimla would find Churdhar very accessible. It only takes 6 to 8 hour to drive to the base of this peak, so you can start from Delhi in the night and start trekking in the morning.
Route for Trek ¬– Delhi – Chandigarh – Sirmour – Churdhar – Sirmour

Stay options – Camping is available at the base of the peak otherwise you can also proceed to Paonta Sahib to find a hotel.
Bhrigu Lake Trek
Ah Manali, the bliss of nature and delight of high Himalayan peaks, is one destination everyone wants to visit. Manali, itself is home to many waterfalls, hidden villages and treks. One such location is Bhrigu Lake and has been one of the most popular treks near Manali. This overnight trek requires you to reach Manali and you can easily do it yourself. All you need to do is to drive to Gulaba and then start walking on a well made trail, it sometimes vanishes during winters but the chances of getting lost are very low.
Route for trek – Delhi – Chandigarh – Mandi – Manali – Gulaba – Bhrigu Lake – Manali

Stay options – You can camp near Bhrigu Lake (camping at the lakeside is not allowed). There are a couple of permanent campsites that pop up in summer and they save you from the burden of carrying your own tent.
Deoria Tal
Deoria Tal is best done with Tungnath Chandrashila unless you are short on time and want to keep both experiences for separate occasions. The gorgeous Deoria Tal reflects the mighty Himalayan peaks and the sunrise is a must watch from the top. To start the trek, you need to reach Sari Village that offers an encompassing view of the fertile green valley around which it is nestled. Deoria is 2 km away from Sari which makes it a fairly easy trek.
Route – Delhi – Rishikesh – Ukhimath – Sari – Deoriatal

Stay options – Sari village has a couple of homestay while you can also camp at Deoriatal.
Dzukou Valley
Not that Himalayas are concentrated around Himachal Pradesh and Uttarakhand, a major chunk is also present in North East India. Among these day treks, Dzukou Valley's name stands on the top. This gorgeous trek near Kohima is as beautiful as it can get. It is a simple weekend trek that one can complete after arriving in Kohima. Keeping a day or two extra in hand will help you rest property after the tiring trek.

Route – Guwahati – Dimapur – Kohima – Vishwema – Dzukou Valley – Vishwema – Kohima
Stay options – Stay in Kohima for one night. Dzukou Valley has a huge dorm for night's stay. Remember to rent extra blankets and pillows as it get really cold in the night.
Kheerganga
One of those places in Himachal Pradesh where a traveller eventually ends up, Kasol is a jewel of Parvati Valley (that is ruined by overtourism). This small hamlet is the door to many trek which range from a weekend to 15 days. Kheerganga is one of those treks that you'll find very easy to complete. Walking next to roaring Parvati River gives a thrill that no other trek ever provides.

Route – Delhi – Bhuntar – Kasol – Barshaini – Kheerganga – Kasol
Stay options – If you keep Barshaini or Tosh as your base then you'll find a lot of stay options depending on your budget. Kheerganga has some campsites.
Shikari Devi
Shikhari Devi is the warrior forest goddess of Kullu. Her temples is near Jhanjheli, pretty offbeat compared to many other destinations nearby. Unlike many other treks in Himachal, the fertile lands of Jhanjheli is worth walking across . The temple of Shikari Devi is very unique and probably the only one without a roof.

Route – Mandi – Jhanjheli/Karsog – Shikari Devi
Stay options – There are a lot of budget stays in Jhanjheli while there is no stay option near the temple. You'll have to return to the village after the trek.
Shiva Temple Trek, Lansdowne
Among the many treks in Uttarakhand that can be finished in a day, Lansdowne is probably one that is probably the most beautiful. An ancient Shiva Temple at the edge of the jungle already sounds adventurous. Walking across a forest to reach here becomes an absolute thrilling experience.
Route – Lansdowne is 6 hours from Delhi and a direct road connects both location
Stay options – Lansdowne has a number of hotels and campsites. You can go on the day trek and return to the hotel or campsite by evening.
Other than these, there are a number of weekend treks in Himachal Pradesh and Uttrakhand. Most of the day treks are DIY and make the adventurous experience even better.
Pledge to travel responsibly in Himalayas – Himalayas are an eco sensitive zone and are home to many rare species of birds, animals and plant life. When you go on treks, make sure that you only dump plastic material in designated garbage bins. If you don't find one, then there is no harm in carrying some empty plastic bottles and wafers packets back to your campsite. If you travel to collect pleasant memories then don't leave your garbage at that spot.