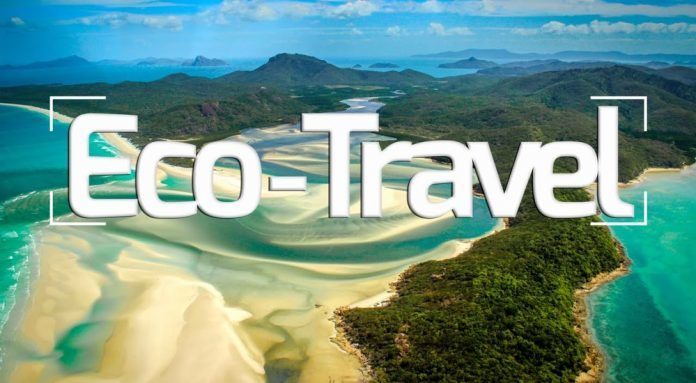 Being eco-friendly has become a trend now. And yes of course we should be because we are blessed with this diverse ecosystem to lead survive without any difficulty but we have got no right to destroy it to meet our luxury and comfort.
Like each and every trend followed by masses this trend is also in the run among the masses. Even the hotels are now themed as eco-friendly resorts. The architecture, the raw materials used are all safe for the environment.
These eco-friendly resorts are in no way less in facilitating great luxury and comforts to their valuable guests. I would they provide even more splendid experience and lets you get close to Mother Nature.
Here I have come up with some exotic resorts that are eco-friendly but are in no way less than serving you with best quality and gratifying services.
Here i have come up with some resorts that will host you all through your holiday trip but in a eco-friendly manner.
This is an Eco-friendly resort with water and history as its prime key. It is a great hideaway from the hectic life schedule. The resort uses advanced techniques to convert generated wastes into fuel, vermicomposting and composting to produce organic food, no use of chemicals to protect the true essence of nature. The resort can be reached by sailing some distance on a boat. Backwater cruises sunset cruises, Ayurvedic therapy centers, leisure rooms, delicious cuisine serving dining hall prepared using organic food, private boat for lake side sailing and much more. The trip would be an exotic trip and you would feel blessed to be close to the blissful nature.
Banasura Hill Resort, Wayanad Kerala
This is also famous as Asia's largest Earth resort. This 31 room eco-friendly resort is established using mud known as rammed earth and wood spread over 35 acre farm enclosed by rich variety of flora all around.
Trekking, hiking, waterfalls, visit to caves and tribal village, Ayurvedic therapy spa, relaxing ambiance are some of the key features that makes this resort to be famous among the travellers. The therapy is said to be very effective and worth visiting at least once in your lifetime. They make the best use of the natural light. They even make use of biogas as a fuel in their kitchens produced by recycling of the organic wastes generated in the resort.
Mountain Trail, Mukteshwar, Uttarakhand
This resort does justice to its name. It is surrounded by thick canopy of forest and orchard and is situated in the east of Nanital.
This resort has 10 well equipped stylish and luxurious cottages with golden opportunities of bird watching, jungle safari, campfires, grand collection of books in a well-equipped library, children's park, sunset point and much more. This resort has much thrilling experience and is in wait to enthrall you with its grandeur. The resort has advance techniques for water conservation, recycling of wastes, naturally sourced water, organic farms.
Kaama Kethna Ecological Village, Agonda, Goa
This venture is around 2 kms distant from Agoda beach of South Goa and was established by a German couple in 2005 using natural constructing materials. The resort possesses five secluded garden cottages, tree huts, and organic farm houses, organizing health activities and workshops, yoga center, delicious delicacies to serve your hunger.
This resort is a beautiful resort constructed out of natural raw materials over 450 acres of forest land of Goa. It comprises of well tiled and well paneled 16 cottages constructed with a simple architecture. The visitors can even enjoy nature walks across the organic farms and gardens. Folk dance, campfires, excursion to the nearby villages. The best service of the resort includes provision of natural bathing kit that comprises of natural washing and hair cosmetics, organizing conservation programs. The resort doesn't use any plastic in order to put their step forward towards saving the precious nature.
This is a unique retreat center established making best use of the available Eco-friendly technologies in the middle of coconut palms and paddy fields near Anjuna beach in Goa. It is constructed out of rammed earth, stone, coconut, bamboo and cow dung. It uses solar power as a source of energy, composting eco toilets through which the organic wastes produced can be converted to biogas or used as fuel. It focuses on ways to provide rejuvenating and splendid moments to their visitors.
The Dune Eco Beach Hotel, Pondicherry
This Hotel is spread over an area of 35 acre and comprises of 30 villas and 20 rooms with the facility of solar heated water and waste water treatment plant. The resort also has an organic farm and domestic timbers. It is the roof for many artists in the residence program. The resort also facilitates their visitors with the pleasurable experience of Vedic spa serving Ayurvedic treatments and therapies to make you feel refreshed.