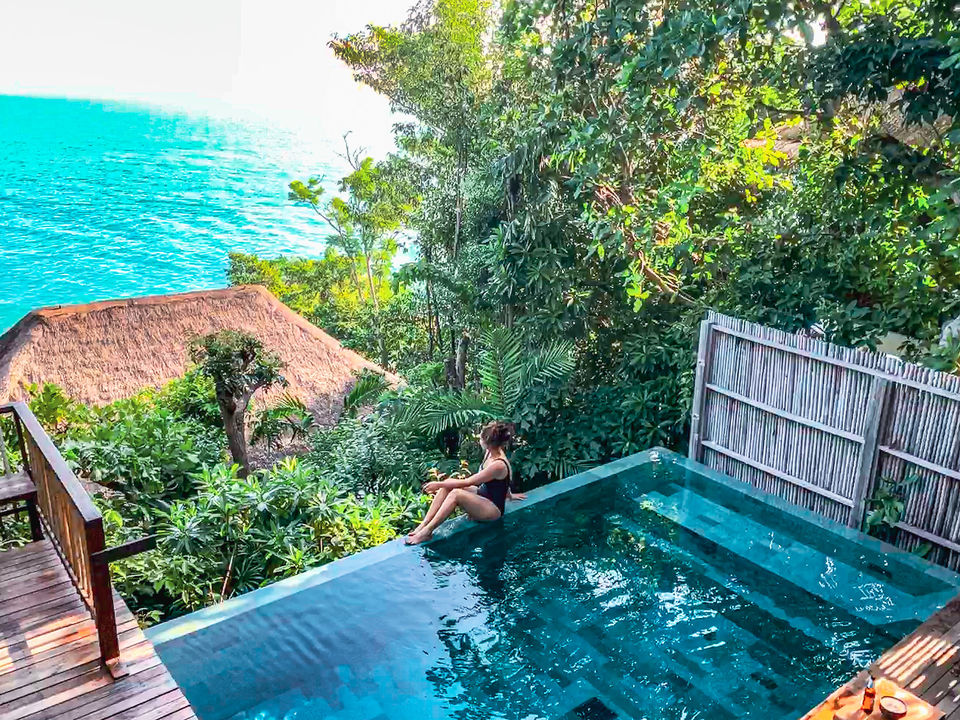 In today's day and age the one thing that we need to be consciously mindful of is, a eco-friendly and sustainable lifestyle. No one can adapt to a new lifestyle change in a day, but isn't it something we can practice as we travel and explore the world? Would you live in these eco-friendly hotels the next time you travel in some of the most beautiful destinations around the world?
I have complied a list of 10 eco-friendly resorts and hotels in top 10 destinations around the world, from some of the best and most travelled destinations! Luckily, I have had the opportunity to stay at some of the below eco-friendly resorts, and few others are on my list!
(Disclaimer: I am not encouraging anyone to travel during the corona virus outbreak. This article is for future references. So enjoy and make a note!)
1. Maldives
Name: Baros Maldives, Baros Island
Address: PO Box 2015, Malé 20-02, Republic of Maldives
2. Philippines
Name: Bamboo Private Island, Palawan
Address: Dalawang Isla/Cheron 2, Barangay, Coron, 5316 Palawan, Philippines
3. Thailand
Name: Six Sense Samui, Koh Samui, Thailand
Address: 9/10 Moo 5 Baan Plai Laem Bophut Koh Samui Suratthani Surat Thani 84320, Thailand
4. Indonesia
Name: Hideout, Karangasem, Bali
Address: Jl. Jangu, Duda, Selat, Kabupaten Karangasem, Bali 80862, Indonesia
5. Portugal
Name: Areias do Seixo Charm Hotel & Residences, Portugal
Address: Praceta do Atlântico, Mexilhoeira, Póvoa de Penafirme, 2560-046 A dos Cunhados
6. India
Name: Yab Yum Resort, Ashwem Beach, Goa
Address: Ashwem Beach, Mandrem, Goa 403527, India
7. Australia
Name: The Canopy Rainforest Treehouses & Wildlife Sanctuary, Queensland, Australia
Address: 247 Hogan Rd, Tarzali QLD 4885, Australia
8. Greece
Name: COCO-MAT Eco Residences Serifos, Santorini, Greece
Address: Vagia Beach, Serifos 840 05, Greece
9. New York
Name: 1 Hotel Brooklyn Bridge, New York, USA
Address: 60 Furman St, Brooklyn Bridge Park, Brooklyn, NY 11201, United States
10. Singapore
Name: Park Royal on Pickering, Singapore
Address: 3 Upper Pickering St, Singapore 058289
What makes these resorts/hotels eco-friendly and sustainable?
1. They purify their water and use it for other purposes like gardening, cleaning and all other purposes
2. They do not use plastic anywhere in the properties and encourage the guests to carry glass bottles.
3. They use CFC free air conditioners and natural heating options to heat your shower water
4. They use alternate energy sources, like wind or solar
5. They make their own compost from the waste food (which technically isn't wasted), and grow their own vegetables & herbs. This concept is also known as farm to table dining, wherein you get what you see is grown
6. They encourage you to save resources by carrying cloth bags for shopping, to the beach and to only do your laundry (and not throw your towels for wash everyday), unless it's a dire need
7. They use personal hygiene products, kitchen and surface cleaners and detergents that are plant based and chemical free
Why You Should Practice Sustainable Travelling?
Sustainable travel means reducing your carbon footprint, and a more holistic, purposeful mindset when it comes to travel. This not only helps Mother Earth, but also YOU! Yes, you are the biggest beneficiary in this case. Why? Because if you won't make efforts to preserve the environment, how will we reap its benefits? It also affects your health positively, by not drinking water from a plastic bottle, avoiding those harmful chemicals. And preservative and chemical free food for your better health. The least we can do is practice this while we are on a holiday right?
Nowadays, a lot of resorts and hotels are turning into more eco-friendly ways, and so should we! This is not an exhaustive list by any means, and there are many more options for all budget groups out there. Next time you book a place, please make an effort to me more mindful.
Because we need to take care of Mother Earth, especially when we travel!
Check out below the links to my other blogs on Philippines, Bamboo Island in Philippines, Thailand and Maldives for Eco-friendly resorts that I loved staying at!
Maldives - https://www.tripoto.com/el-nido/trips/maldives-i-didnt-expect-this-5cee32d655ed3
Thailand - https://www.tripoto.com/thailand/photoblogs/pure-jungle-vibes-at-the-eco-friendly-six-senses-koh-samui-in-thailand-5ef5adaa385d6
Philippines - https://www.tripoto.com/manila/trips/my-trip-to-coron-palawan-5909ea778b445
Hope you enjoyed this article on eco-friendly hotels around the world, in some of my favourite locations. You can follow me here or on Instagram - @curlytravelmess for more travel insights and inspirations.
Thank You for Stopping By!