If you live in India, chances are that you've been to Goa at least a few times in your life. Your days at this popular holiday destination were probably spent unwinding on the beach or partying it up in a club late into the night. And this is the only way most of us have come to enjoy the bliss that this bite-sized state has to offer, especially if you have booked yourself a stay at Dwarka Eco Beach Resort.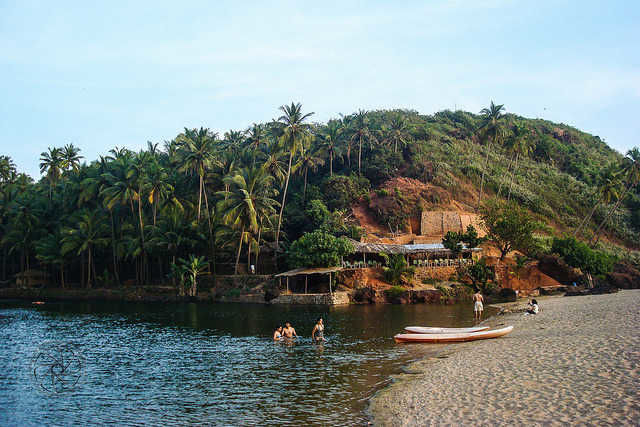 You'll be surprised to know that there are still many spots and beaches in Goa that offer an alternate way of holidaying. And the one I want to talk about in this article is Canacona, a beautiful place home to a hidden paradise called Cola Beach.
Known to only a few, this beach is surrounded by towering coconut trees and is supposedly one of the most scenic in Goa. It lies in the middle of forested cliffs and next to a beautiful shining emerald lagoon!
And on this slice of paradise is the Dwarka Eco Beach Resort.
Ideal for
Dwarka Eco Beach Resort is ideal for eco-conscious couples, individuals who want to experience the quiet and lesser-explored side of Goa in luxury.
About the property
Named after the home of Hindu god Krishna, the Dwarka Eco Beach Resort is an eco-friendly and sustainable property with 10 thatched cottages that are aesthetically built to overlook the sea and a freshwater lagoon. There is even the option of hanging out in the hammock in front of the cottages, from where you can hear the roar of the ocean and feel the sand on your feet.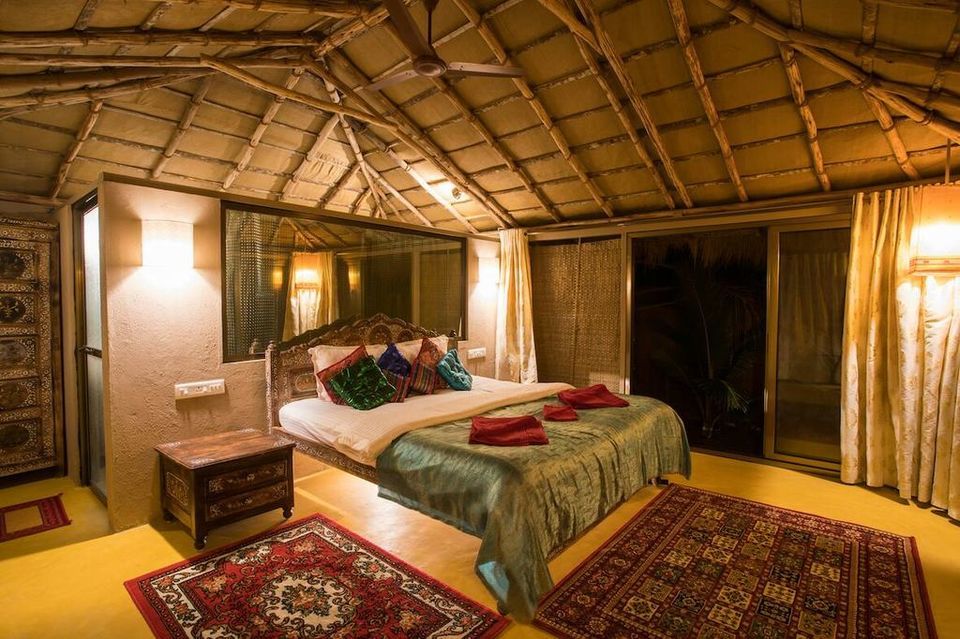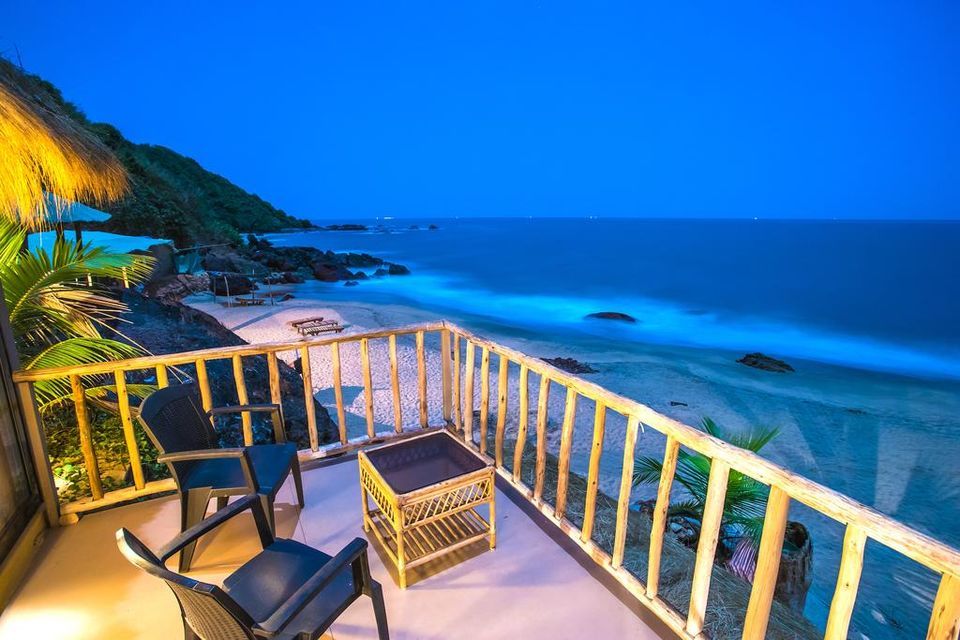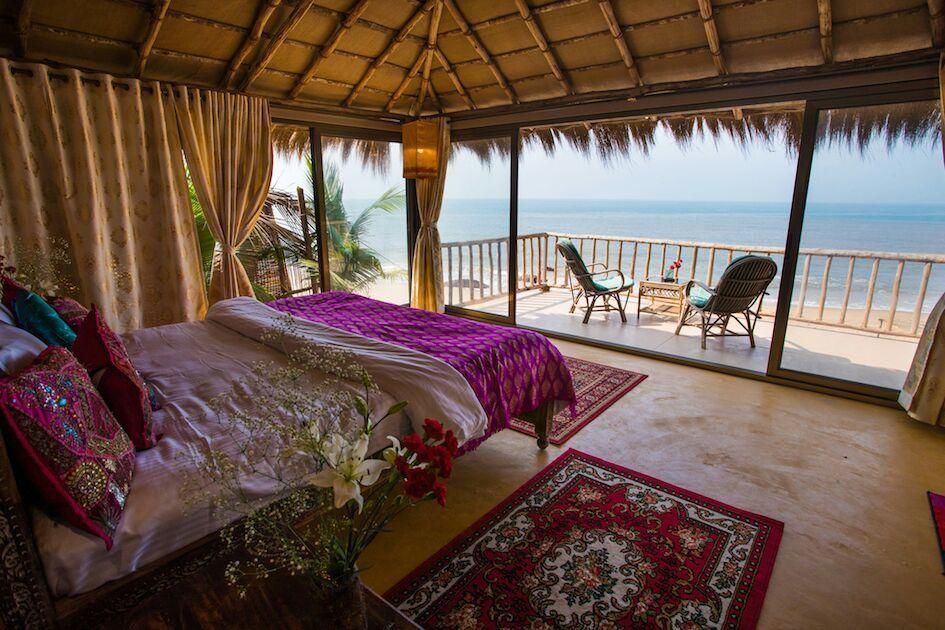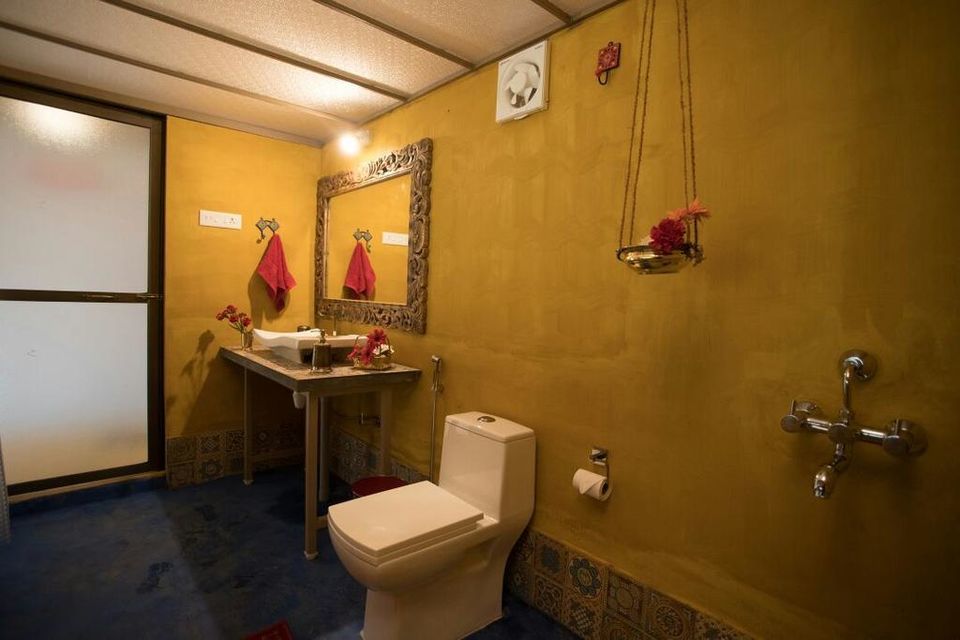 The resort was opened in 2005 by Clemente and Arlene, who chanced upon the location while on the hunt for a space to shoot a film. They fell in love with the tranquility and simplicity of Cola Beach and didn't take too long to decide to build a resort here. But they were always sure that the resort would exist in harmony with the environment.
Placed on different levels in a coconut grove, Dwarka Resort's rustic cottages are made with natural fibre, and are comfortable and clean. The interiors are modern and accessorised with colourful pillows, lampshades made of pretty recycled cloth material, a fluffy mattress, and a natural sea breeze. The 10 cottages are also well spaced out, so each one functions as a private getaway, away even from the chatter of other guests.
Food
The resort has a restaurant by the lagoon, where the staff serves all meals fresh and flavoursome in a buffet-style spread. If requested for in advance, the resort staff can arrange for you to have your dinner on the beach. And as no meal in Goa is complete without liquor, the Dwarka resort ensures that wine, beer and cocktails are available at all times.
Cost
A deluxe sea-view cottage with a double room and balcony costs Rs. 8,000 a night for two people. This includes breakfast, lunch and dinner at the resort's restaurant and all taxes.
Best time to go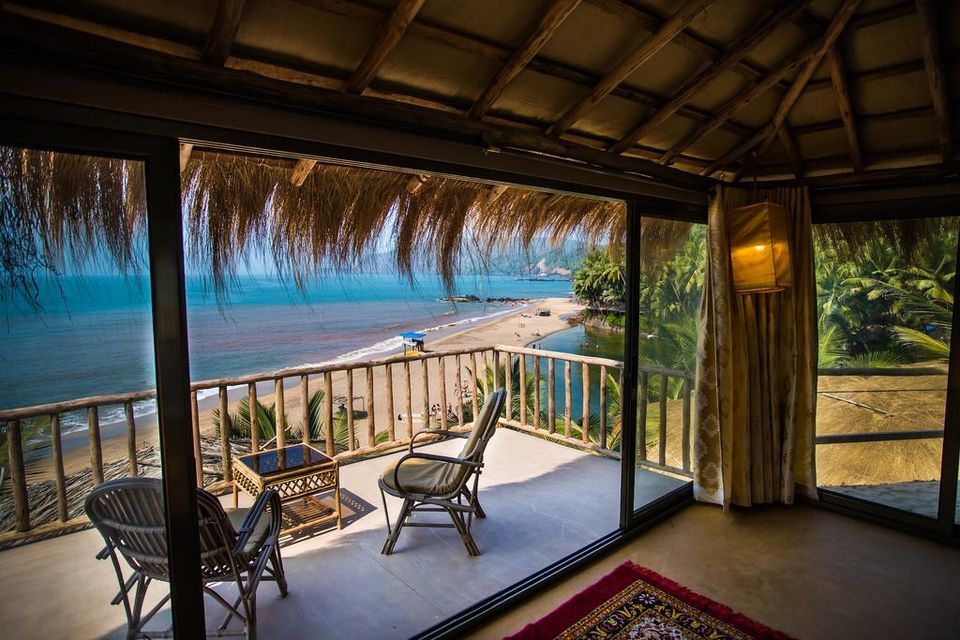 The resort is only open from October 1 to April 30. So any of these months can be chosen for a luxurious vacation here. The huts remain cool even during the summer season, as they are designed in a way that the sea breeze keeps them well-ventilated.
What to do here and around the property
You can either use the Dwarka Eco Beach Resort for a staycation or use it as a base to enjoy the adventures of Goa. Take your pick from the activities below:
Lounge on a sunbed, get a massage or indulge in some yoga
When in Goa, and staying at such a gorgeous resort, you'll mostly want to restrict your activities to sunbathing and reading on the beach. If you are one to get up early on a holiday, you can enjoy a yoga session with the in-house instructor. Or you could let a masseuse do all the work and get an Ayurvedic rubdown to soothe your sore muscles.
Hike, swim and kayak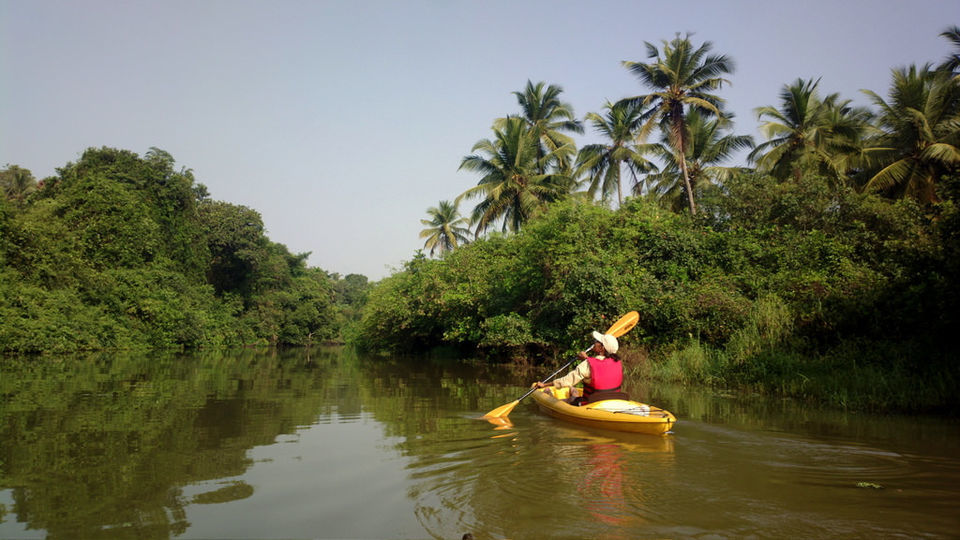 If you are in the mood for some adventure, you can go for a swim at Cola Beach or even take a kayak out (available at the resort) to the lagoon. There is a temple nearby, to which you can take a leisurely walk. Ask the resort owners to organise for you a nature hike through a nearby reserve. They also provide guides who can talk about the history and help you identify the flora and fauna while on the trail.
Take a day trip to the local attractions nearby
The staff at the resort will happily organise trips for you to the Ponda Spice Plantations, the bustling Anjuna Flea Market, the breathtaking Dudhsagar Falls, an 800-year old Shiv temple at Tambdi Surla and other local attractions that are not too far away from the resort.
Find a long list of things to do in South Goa here.
Getting there
The Dwarka Eco Beach Resort is around an hour or 45km from the airport, and 30km from the railway station in Goa. Clemente and Arlene like to keep a low profile for their resort, so they haven't put up any sign boards outside to indicate its location. It's best to have them arrange a cab to pick you up at the airport/railway station at a reasonable rate.
When are you planning to stay at Dwarka Eco Beach Resort? Write about it on Tripoto and help the traveller community discover something new.
Unless otherwise mentioned, all pictures have been sourced from Booking.com.
Frequent Searches Leading To This Page:-
dwarka eco beach resort, dwarka eco beach resort in colva beach, dwarka eco cottage resort cola beach goa