What's an eco-village?
An eco-village is a traditional concept of conscious living close to nature to combat this digitally imprisoned culture. It is essentially a rural experience, built using locally sourced natural materials to distance yourself from concrete and reconnect with your inner self and nature. It is also supported by local knowledge, craftsmanship, and artisans who have skillfully worked towards building a sustainable lifestyle. The BURE eco-village is built with the fusion of modernism and tradition, making it the perfect blend. The design of the BURE eco-village is contemporary but modeled with traditional designs by local artisans.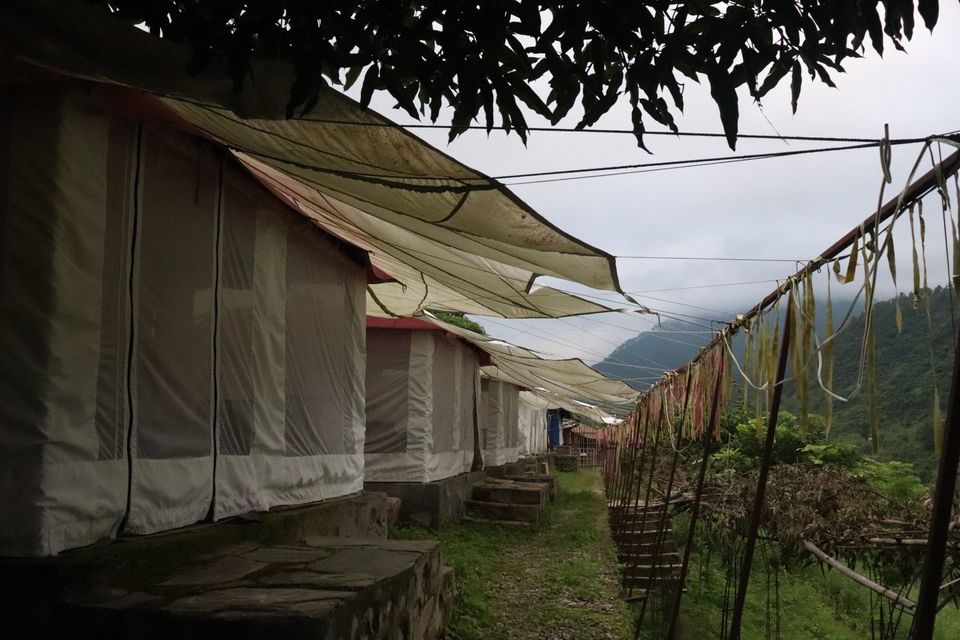 The accommodation is primarily a stone house. All of the raw materials are sourced locally and naturally, keeping the objective in mind to make the BURE community a part of nature. A lot of the bungalows/villas and furniture are reclaimed, and the interiors are premium state-of-the-art by local artisans using natural colours, wood, wool carpets, local cotton, handmade linen, etc. While the architecture is conventional, each cottage is equipped with facilities like solar water heating, LED lighting, and fundamental washroom requirements.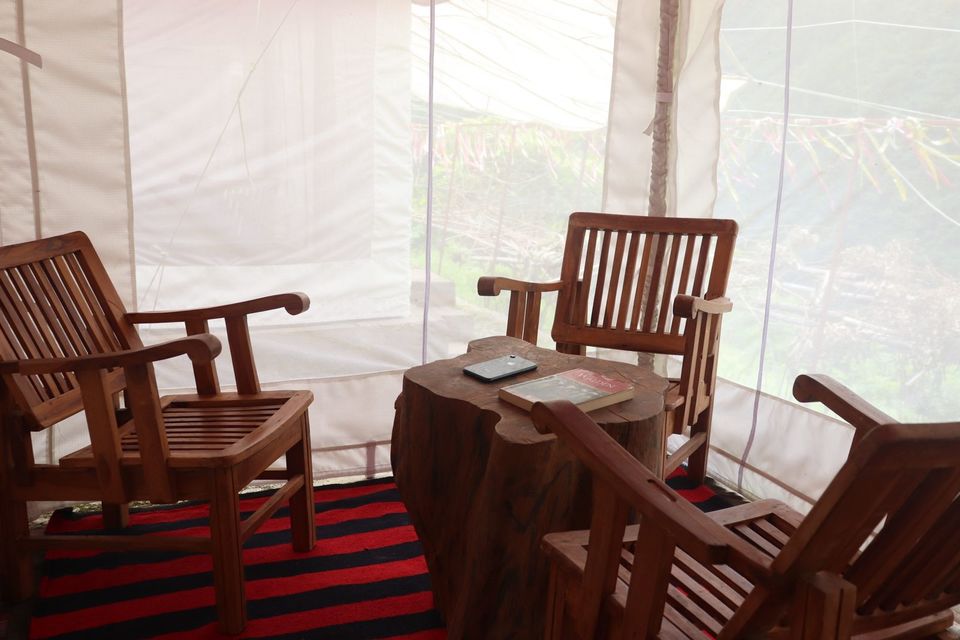 What makes BURE an eco-village?
Simply put,
1. Fresh spring water
2. Organic food
3. Natural air
4. Conscious living and being present
5. Sustainability
6. Digital detox
The vision to make the eco-village sustainable has manifested with the continued practice of zero carbon footprints, zero single-use plastics, and tobacco-free accommodation. Alcohol consumption, smoking, or any other substance use is strictly prohibited on the property.
There's a freshwater spring near the camp that is completely safe and clean for drinking and usage. They have an organic garden and they grow their own veggies to promote sustainability and natural living. All their in-house farming is done without the use of any chemicals or pesticides to maintain the natural ecosystem.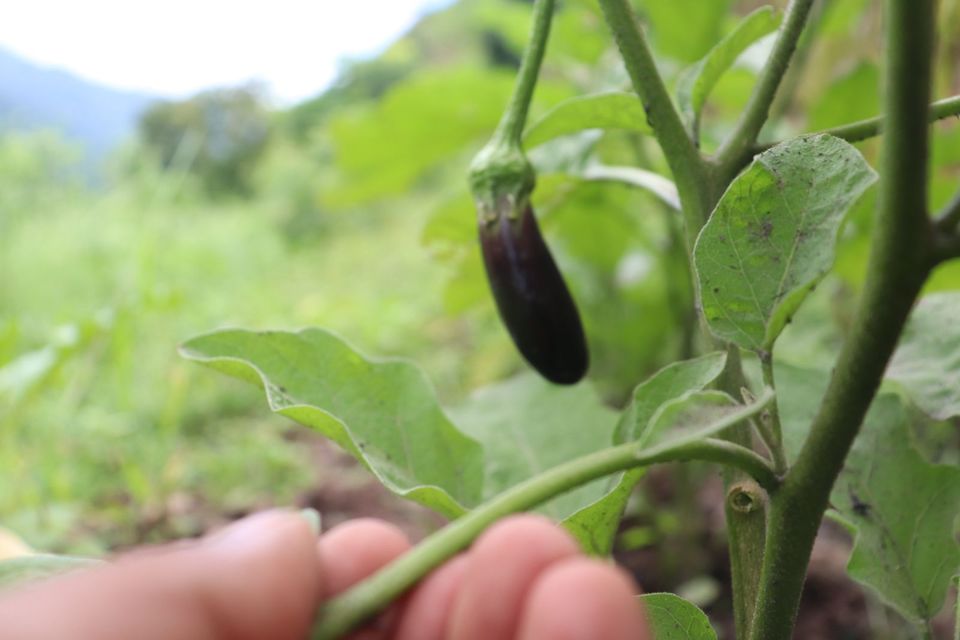 Living close to nature in the mountains automatically leads to breathing unpolluted and refreshing air, crisp and invigorating oxygen. The BURE community believes in giving back to nature and has planted almost 10,000 trees.
A popular amenity otherwise, the property does not have wifi that promotes a digital detox and allows you to be with yourself and your family. They strongly believe in a no-waste policy and thus use recyclable materials as much as possible to continuously attempt to give back to the planet.
How to reach BURE eco-village?
BURE eco-village is 152 kms from Dehradun in Lansdowne in Uttarakhand's beautiful ranges and is easily accessible and reachable from Kotdwar. You can take a train to Kotdwar railway station. There are easily available buses from there to Satpuli. Once you reach Satpuli there are local taxis that will drive you right to BURE eco-village. Mind you, the local taxi ride from Satpuli will give you a great off-roading experience. This is the most cost-effective way of reaching BURE eco-village.
Instead of a train, you can make it a road trip through and through as well. The roads are very well connected (unless you aren't an experienced driver).
The nearest airport is Jolly Grant Airport (Dehradun).
The host is graciously always available to be contacted for any help needed to reach the destination.
Around and about BURE
BURE eco-village gives a 360° view of the Garhwal ranges of Uttarakhand. You can only imagine the beauty of these snow-clad mountains in winter. Being at a high altitude, BURE gives a great view of the greenery, mighty mountains, and a refreshing wind. At such an altitude, watching the clouds rise and actually being formed is a sight to behold. BURE is amidst thick forests, which is what draws it closer to nature. There's a century-old bridge and a freshwater stream nearby as well, the scenic beauty of which is second to none. You can also take a trek within the property to the base camp and stone houses.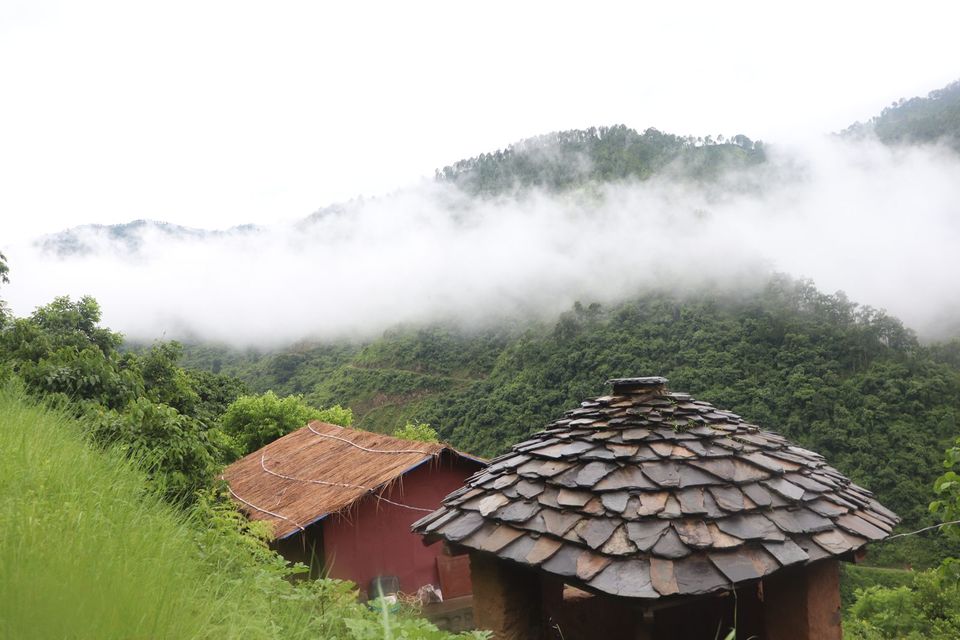 For more information, you can find them on Google or reach out to the host!