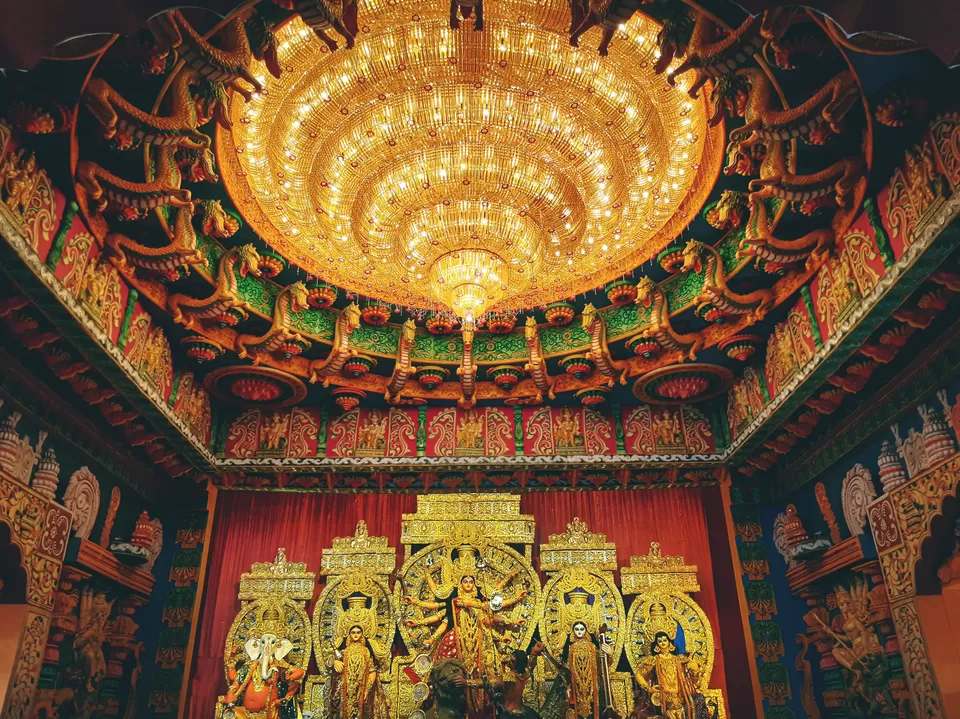 With autumn comes reasons to celebrate! It's that time of the year when revelry is all set to meet spirituality. It's time for Bengalis all around the world to get back to their roots, reconnect with their culture, and celebrate the biggest festival of the year – Durga Puja.
While Kolkata is the epicentre of this festival, Bengalis living away from home make it a point to celebrate Durga Puja with equal gusto and vigour. The Pujo season is a time for family reunions, feasting on traditional delicacies, and of course, worshipping the goddess Durga.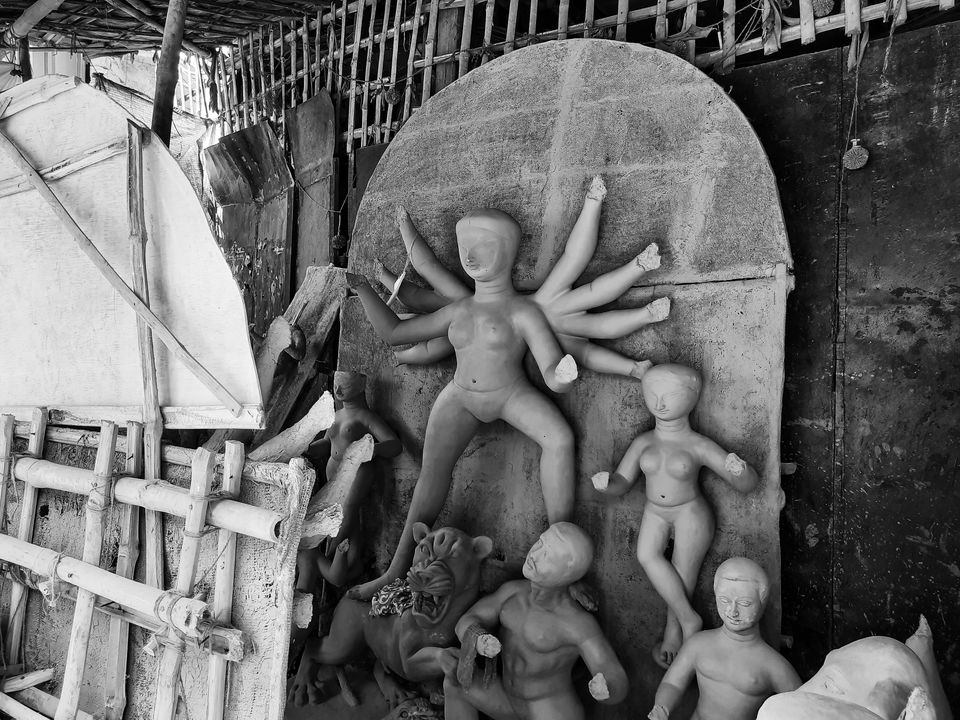 A prime example of such Bengali unity and celebration is the Durga Puja celebrated across Delhi NCR, where people from all walks of life come together to partake in the festivities.
So let's take a look at some of the most popular Durga Pujas being celebrated in Delhi NCR in 2022!
Kashmiri Gate Durga Puja Pandal
The Kashmiri Gate Durga puja pandal is the oldest Durga puja held in the city, and it is currently being held at the Bengali Sr Sec School, Alipur Road. The puja originated in 1910 when it was started as a 'baroyari' or community puja, so it has now crossed the 100-year mark. The pandal has a traditional feel to it because it is still erected and decorated traditionally. The idol of Goddess Durga are given beautiful silver decorations called "Daaker Saaj". The puja committee plans different events every day leading up to the evening of Dashami, when the idols are taken to the Yamuna River to be immersed.
Amra Bengali Cultural and Social Group of G'town
A group that was born out of the sole purpose of supporting Bengali traditions and performing arts has now culminated into a pitstop for Bengalis who wish to celebrate the grandeur of Durga puja beyond just "Pujo". ABCS group is celebrating its first-ever Durga Puja in the heart of Gurgaon, which is entirely a member-led initiative. Their puja is an epitome of celebrating womanhood in all its forms, which also led them to start their "Aajker Durga '' series that felicitates women from all walks of life. As advocates for the LGBTQ community, childless women or divorcees, ABCS aims to break the shackles that society has put on these groups of women. This year's Mahalaya was graced by Mahamandaleshwar Hemangi Sakhi Maa, the world's first Transgender Bhagvat Katha Wachak, as the chief guest.
New Delhi Kali Bari Mandir
\Being a centre for traditional piety and traditional values ever since its inception, the New Delhi Kali Bari is undoubtedly one of the most renowned temples known to Bengalis across Delhi NCR. Even today, the temple continues to follow the traditional style of puja with a single frame for idols. All the puja rituals are live streamed on the temple's Facebook and Youtube pages so that people from all over can participate in them. The temple also organises competitions in Rabindra Sangeet and recitation which are very popular among devotees.
Matri Mandir Durga Puja
If you're looking for an authentic Durga Puja experience, look no further than the Matri Mandir in Safdarjung Enclave. For 56 years, they have been putting up a beautiful pandal and this year is sure to be no different. Make sure to try the local food stalls – you won't be disappointed! They have in the past built pandals on various themes, one of which was women empowerment with notable figures such as Mother Teresa and Lata Mangeshkar.
Dwarka Kali Bari
With energy levels soaring high during Durga puja, Kali Bari in Dwarka Sector 12 is surely one pandal you wouldn't want to miss if you reside in Dwarka. The pandal has been set up on a large ground, making it one of the biggest pandals in the locality. The pandal work is in full swing and the preparations are in full swing. Enthusiasm is at its peak as this year, the puja pandal at Dwarka Kalibari is being set up after a gap of two years owing to the pandemic!
Aram Bagh Puja Samiti
With some unique themes and amazing pandal décor, the best Durga Puja pandal by the Aram Bagh Puja Samiti never fails to impress! Taking a spin on some of the most relevant issues concerning the world at large, the Aram Bagh Durga Puja is a favourite for those who love a touch of artistry and creativity in their celebrations. For instance, in 2017, they brought their creativity to the fore with an eco-friendly pandal that was completely made out of jute. This is the perfect place for those who like a touch of tradition along with modernity.
Mela Ground, CR park
One of the biggest and most popular pandals in Delhi is at Mela Ground in CR Park. Even though festivities are back in full swing this year after being hit by Covid, the puja committee has decided to go for a shorter idol size of 14 ft as compared to its usual 17-ft idol. Nevertheless, visitors can still enjoy all the traditional aspects of Durga Puja here, from the stunning attires to the sound of conch shells. Additionally, there are also some fun activities for people to indulge in. So if you're in Delhi during Durga Puja, make sure to check out this pandal!
If you have an exciting travel news to share with us, feel free to drop your inputs in the comments below. Or write about it here on Tripoto and earn Tripoto Credits! You can also follow me on Instagram to stay on top of my updates.