Durga Puja in Kolkata is a one-of-a-kind experience. If you ever have been to Kolkata during Durga Puja, you must have figured out why it is called the City of Joy. The city doesn't sleep during these five days of celebration. From the northern points of Tala and Bagbazar to the posh southern pandals of Naktala and Behala, the Kolkata streets constantly witness waves of darshanarthis or 'pandal-hopping pilgrims' dressed in the best possible way they can.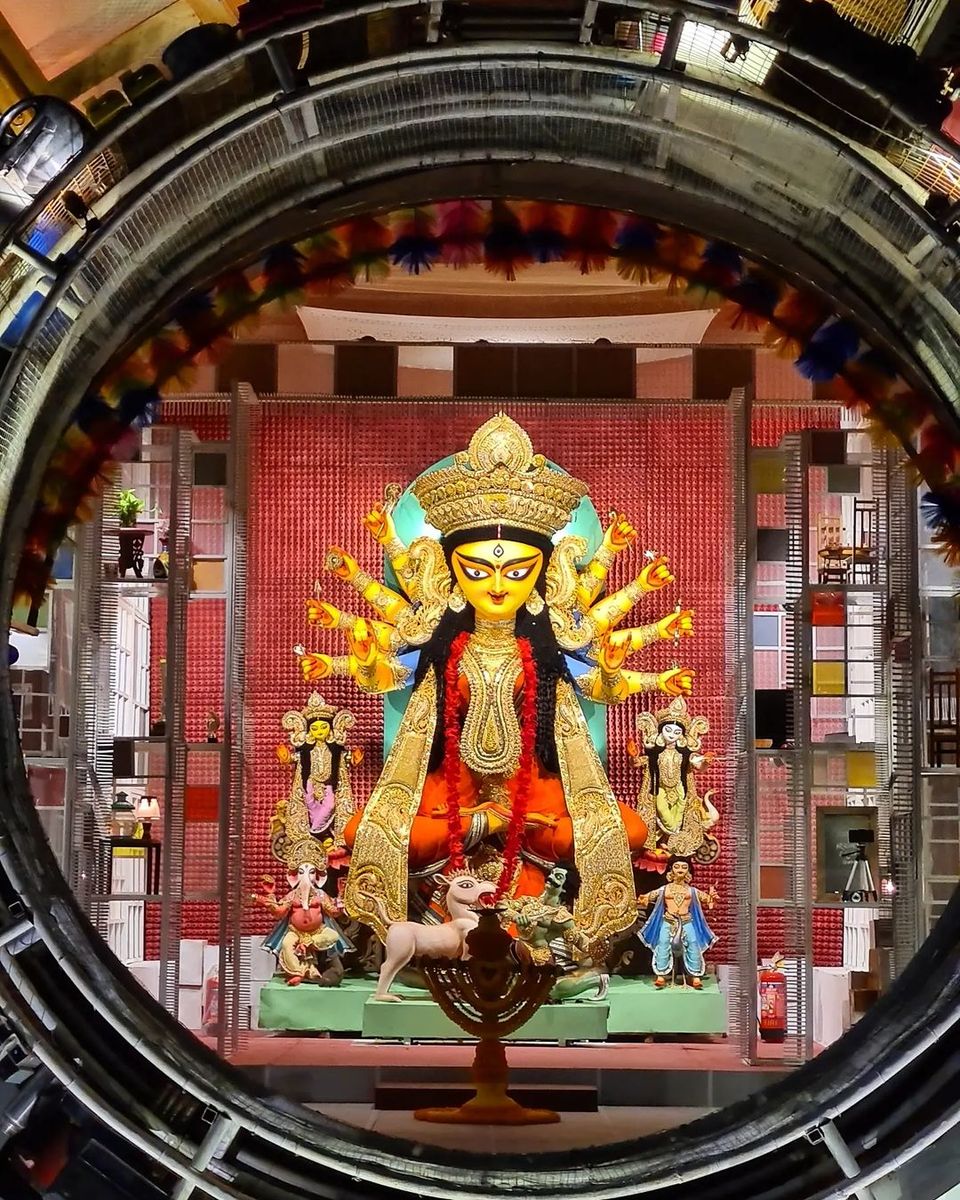 Since last year, the festive mood has been disrupted due to Covid 19 pandemic. However, this year also West Bengal's festival has been started adhering to the new normal amid the Covid 19 pandemic. Here you will get a list of the top 15 Durga Puja of 2021 in Kolkata.
1. Naktala Udayan Sangha
Area: Naktala
This year Naktala has depicted the harrowing tale of the Partition of Bengal. The concept of this pandal is very unique along with the beautiful idol of Devi Durga. The pandal has been inspired by Khushwant Singh's 'Last Train to Pakistan' and 'Neelkantho Pakhir Khoj' by Atin Bandyopadhyay. A train laden with refugees and their luggage has recreated the tragedy of displacement.
2. Barisha Club
Area: Sakher Bazar
Barisha club is famous for showcasing varied themes of the Durga Puja pandal. Last year, they had depicted the migrant crisis, with the Goddess portraying a migrant worker. This year they have depicted apprehensions over the National Register of Citizens (NRC). The pandal depicts the Goddess Durga in a detention camp with her children.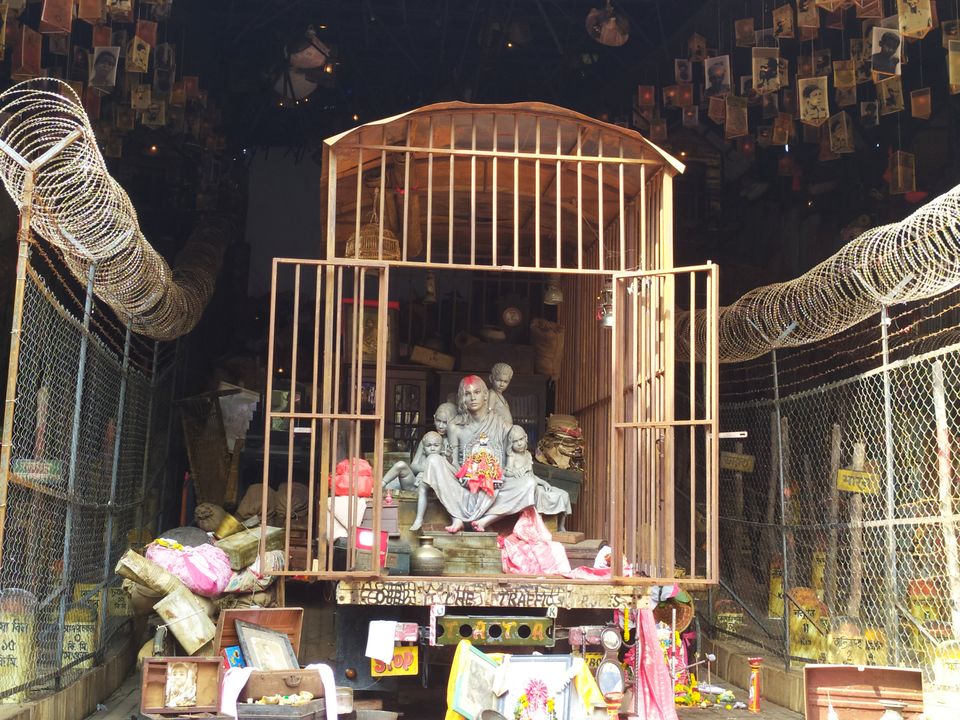 3. Mudiali
Area: Kalighat
Mudiali has gone for the traditional way this year due to the pandemic restriction. A simple Hindu temple has been portrayed as the pandal. This year they have turned 87 and their theme is 'Pujor Janno Pujo' (A Puja for Puja).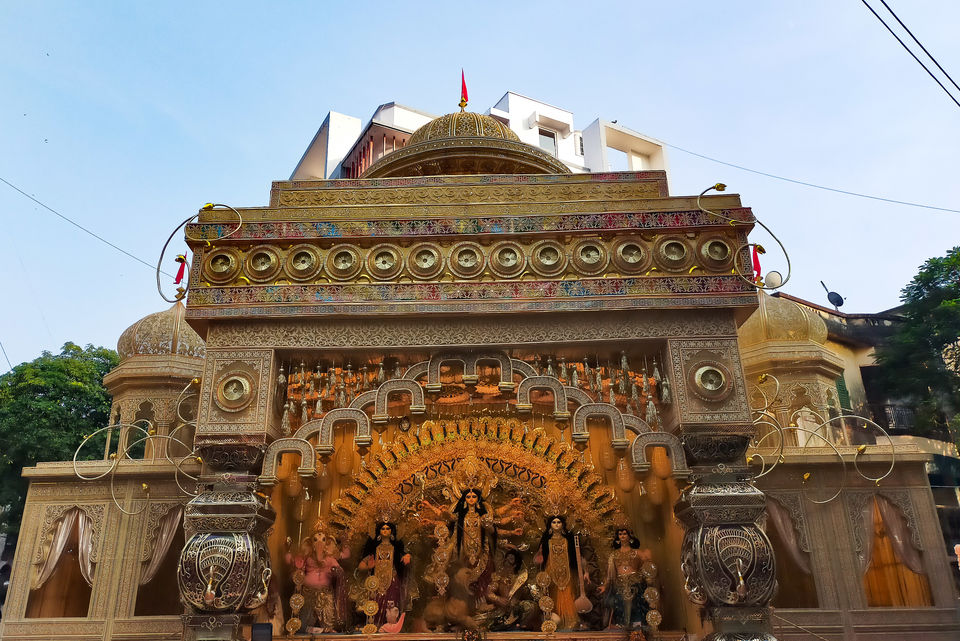 4. Babubagan Sarbojonin Durgotsav
Area: Dhakuria
Babubagan has designed their Durga Puja Pandal as a library to commemorate the 200 years of the Bengal Renaissance. The pandal displays prominent figures & books related to Bengal Renaissance.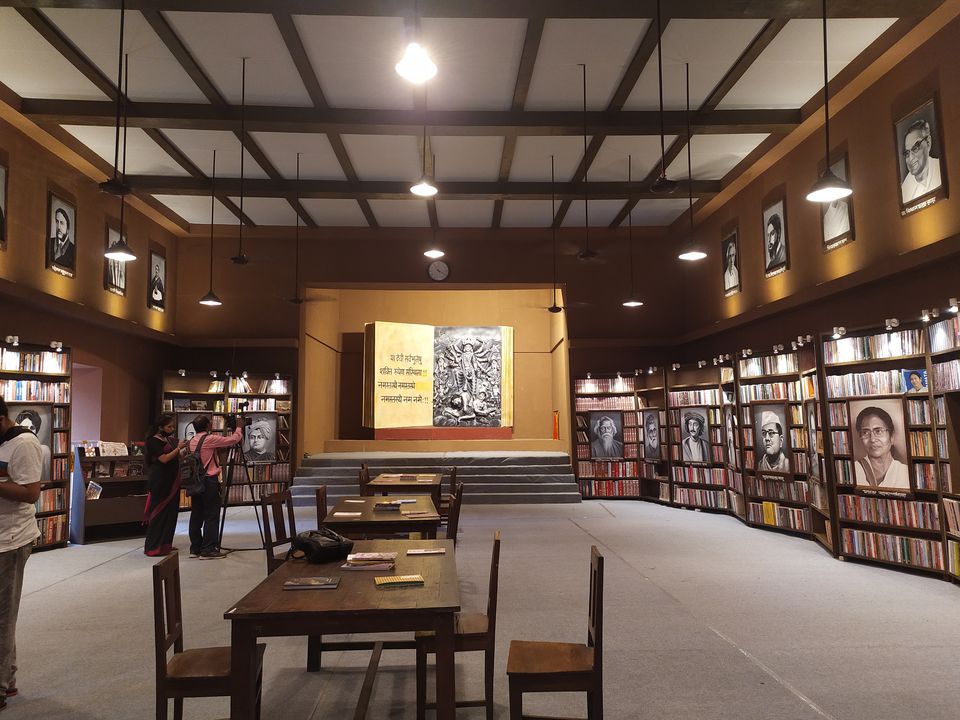 5. 66 Pally
Area: Kalighat
Located in South Kolkata, 66 Pally has traversed an uncharted path with its theme 'Mayer Haate Mayer Abahon' (Mothers worshipping the Mother Goddess). For the first time in the history of Durga Puja in Bengal, the puja rituals are performed by priestesses and not by male priests.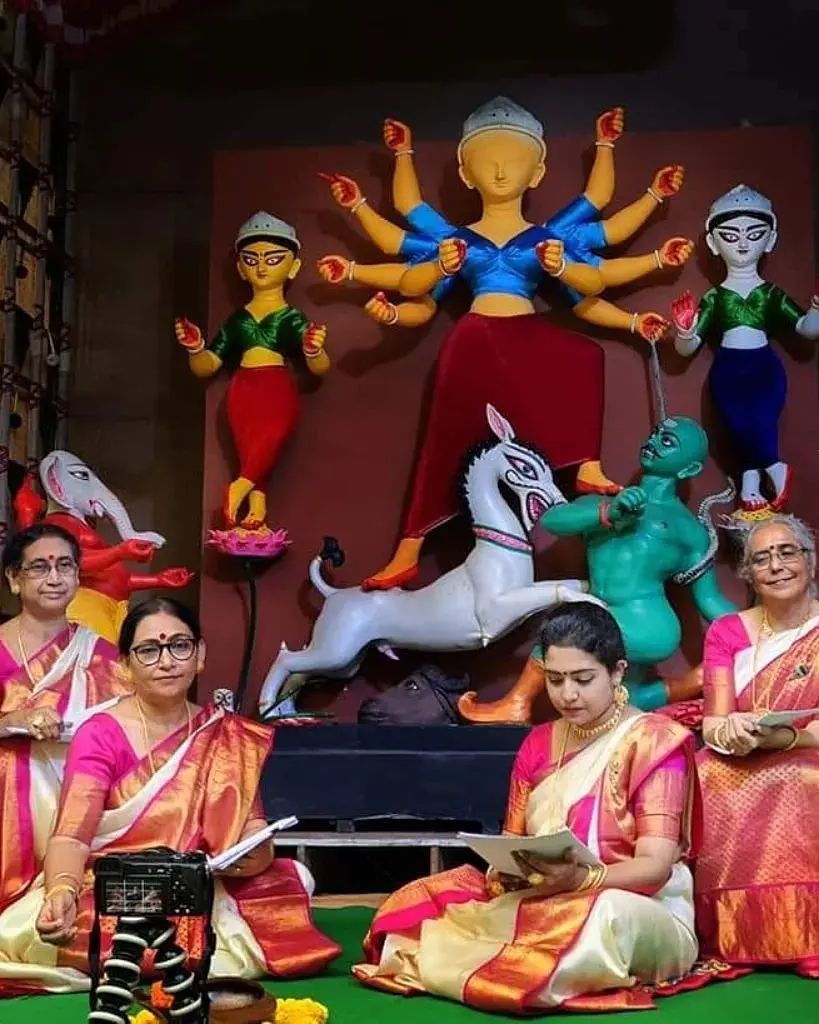 6. Sreebhumi Sporting Club
Area: Lake Town
This year Sreebhumi Sporting Club has replicated Dubai's, Burj Khalifa. They had designed a 145 feet pandal which has been modeled to look like the iconic Dubai tower with special lighting arrangements. The pandal looks majestic at night while the lighting arrangement starts to sparkle.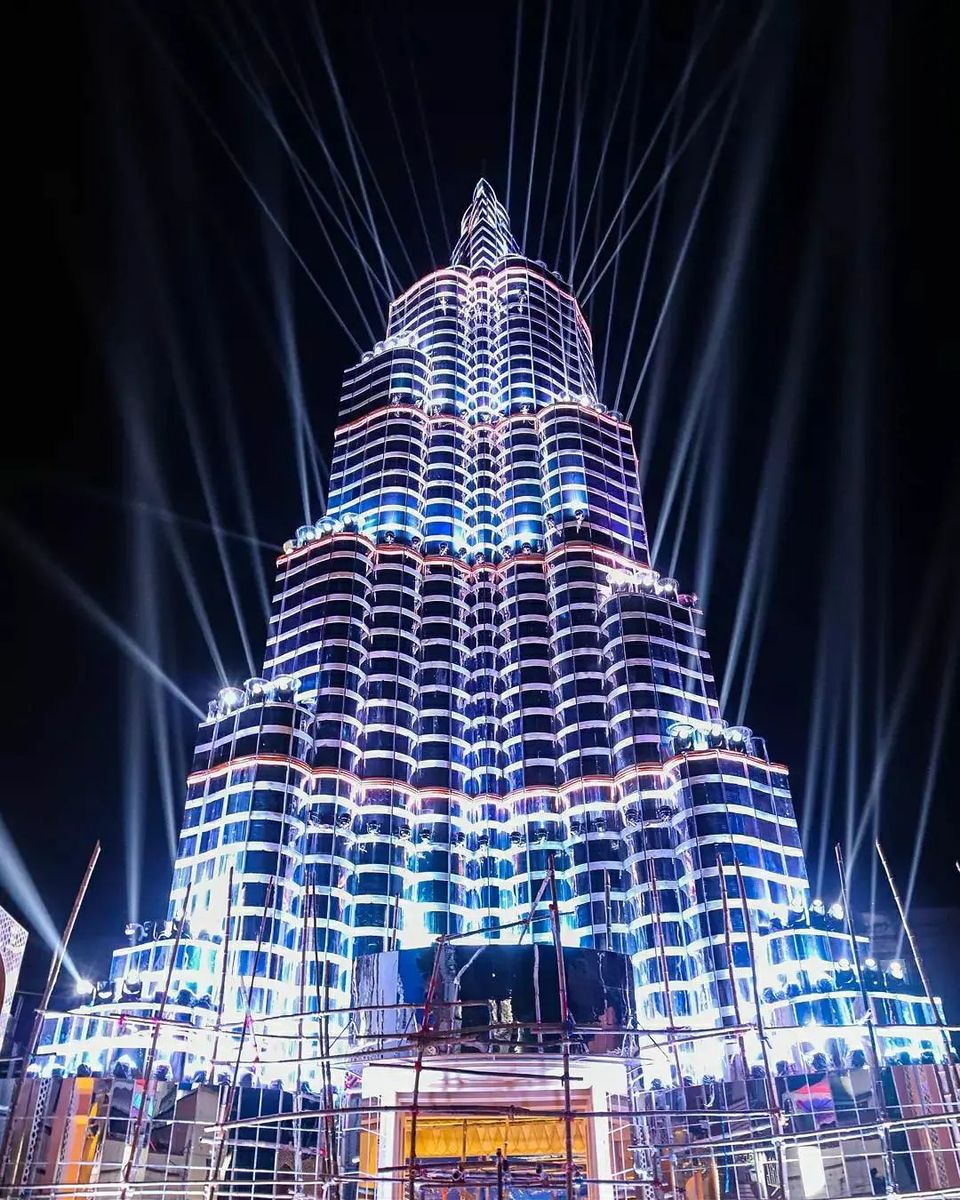 7. Dumdum Park Bharat Chakra
Area: Dumdum
Dumdum Bharat Chakra has depicted the farmers protect against three contentious farm laws in their pandals. They have decorated the pandals with chappals. However, many people have lodged a complaint against the organisers of the temple for hurting the religious sentiment.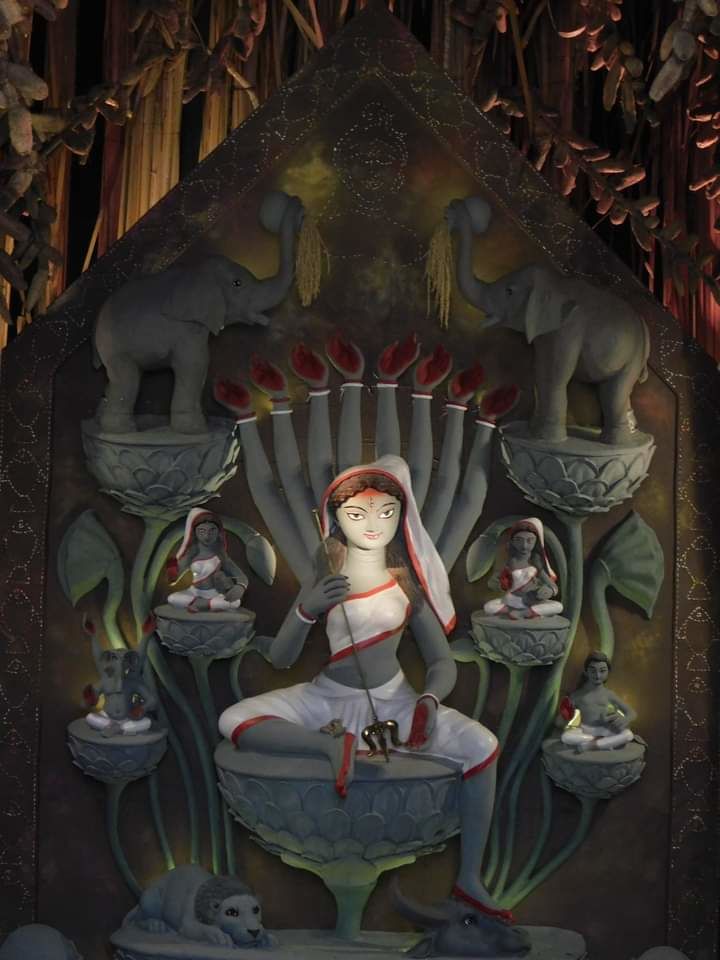 8. 41 Pally
Area: Haridevpur, Behala
This is one of the most beautifully decorated pandals in Behala, Hardevpur area. The organisers have named their theme Mayer Chowa or the touch of a mother.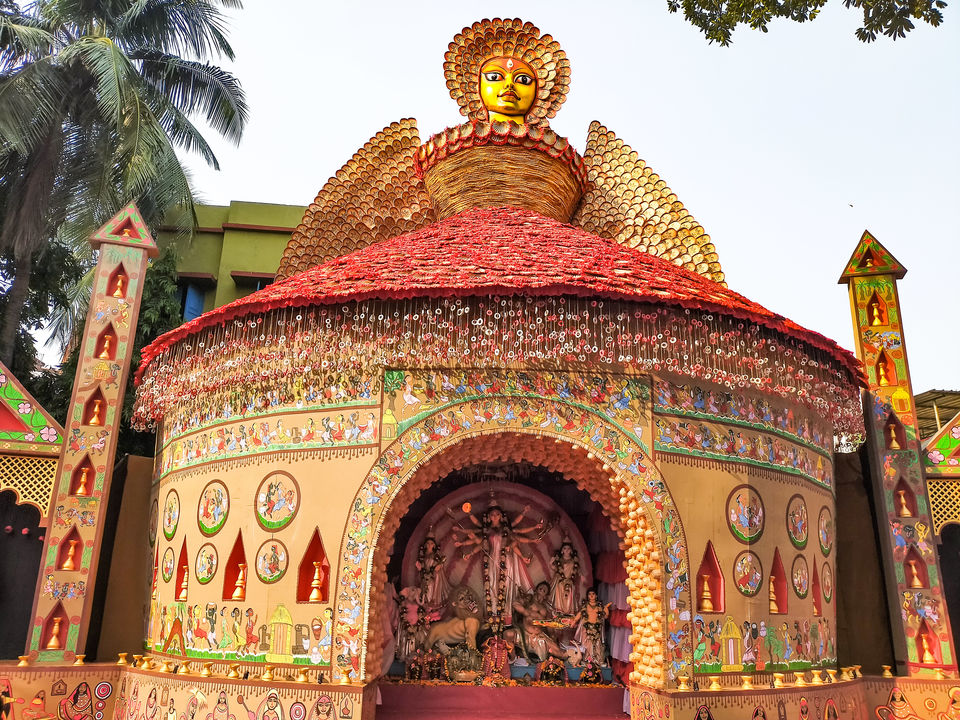 9. Shibmandir
Area: Kalighat
Here the organisers have depicted the miseries of labors due to Covid 19 Pandemic.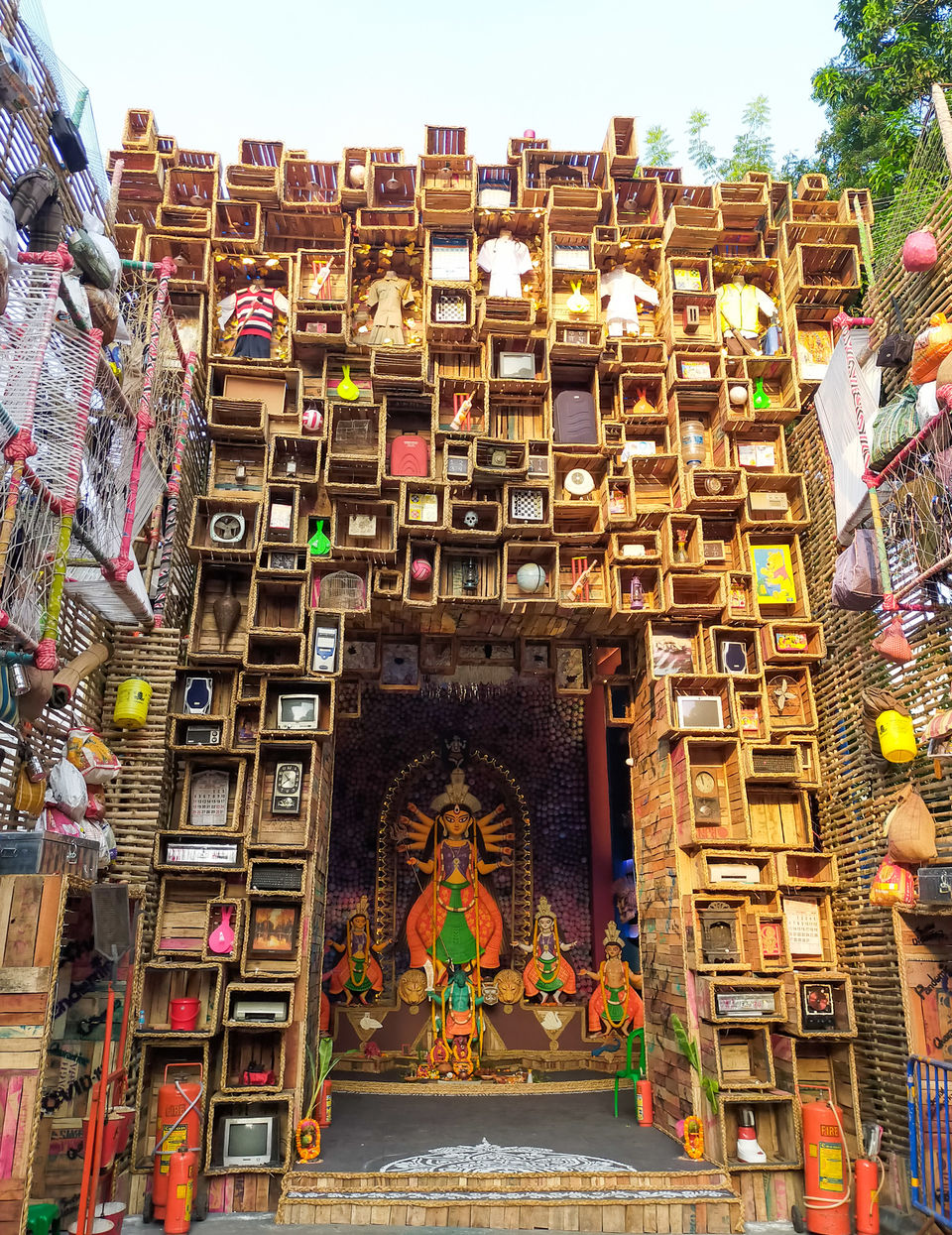 10. Chaltabagan Sarbojonin Durgapuja
Area: Maniktala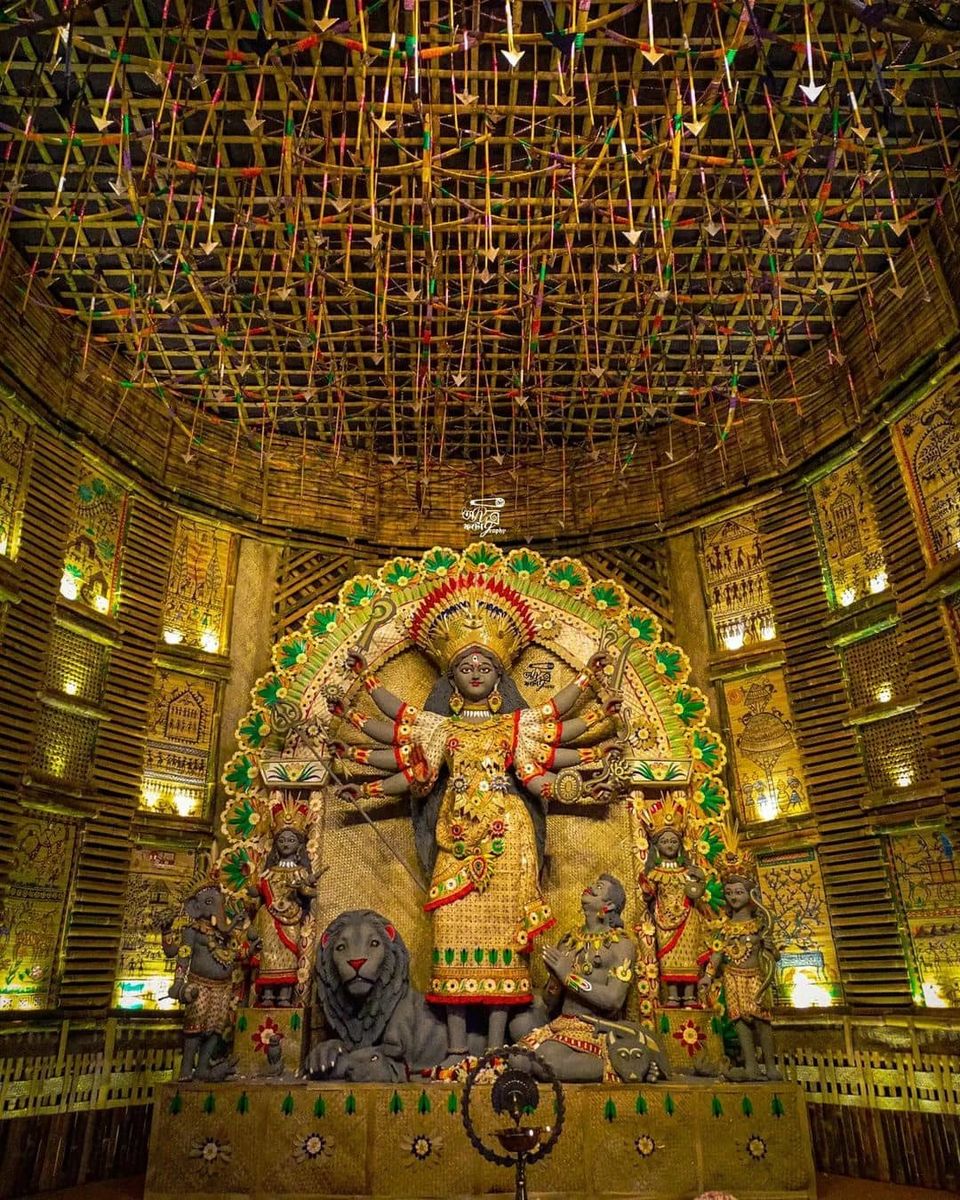 11. Chetla Agrani
Area: Chetla
Chetla Agrani has dedicated this year's puja to those who passed in Covid 19 pandemic. They have used mellow colours for the idols and wrapped the pandals with white cloths wrapped in golden malas hanging from the sides, as in a traditional Bengali Shraddh.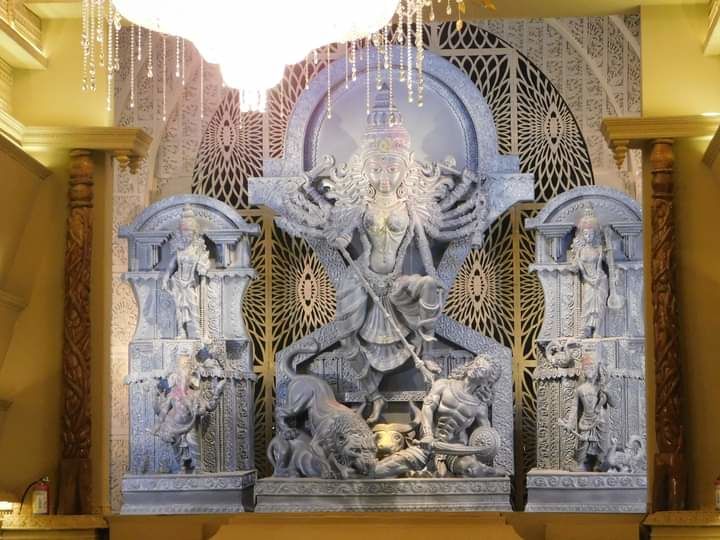 12. Tridhara Sammilani
Area: Deshapriya Park
Tridhara Sammilani has a massive euphoria for its theme and idol decoration. This year their theme is Sahamarmita or Sympathy. Tridhara has used a very unique concept by not providing weapons in Goddess Durga's hand. Instead, you can see an idol depicting little children on lap.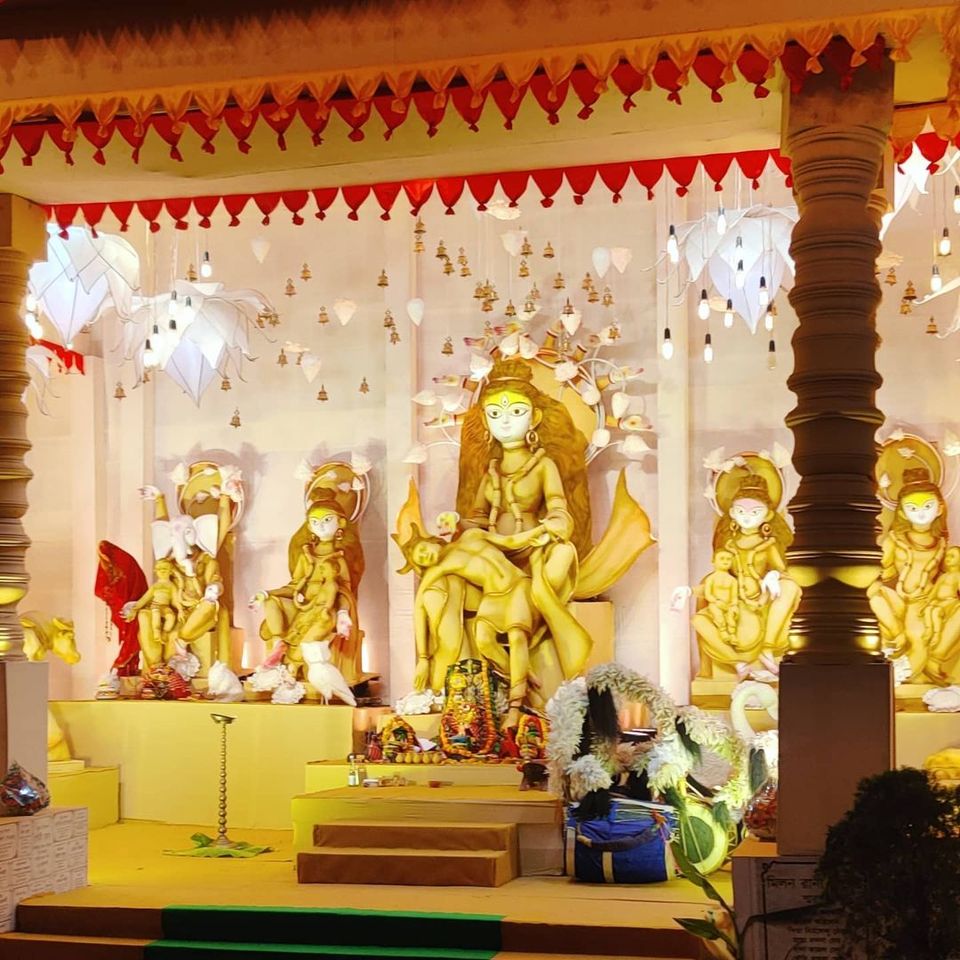 13. Ahiritola Sarbojonin
Area: Sovabazar
This is one of the most popular Durga Puja Pandal in North Kolkata.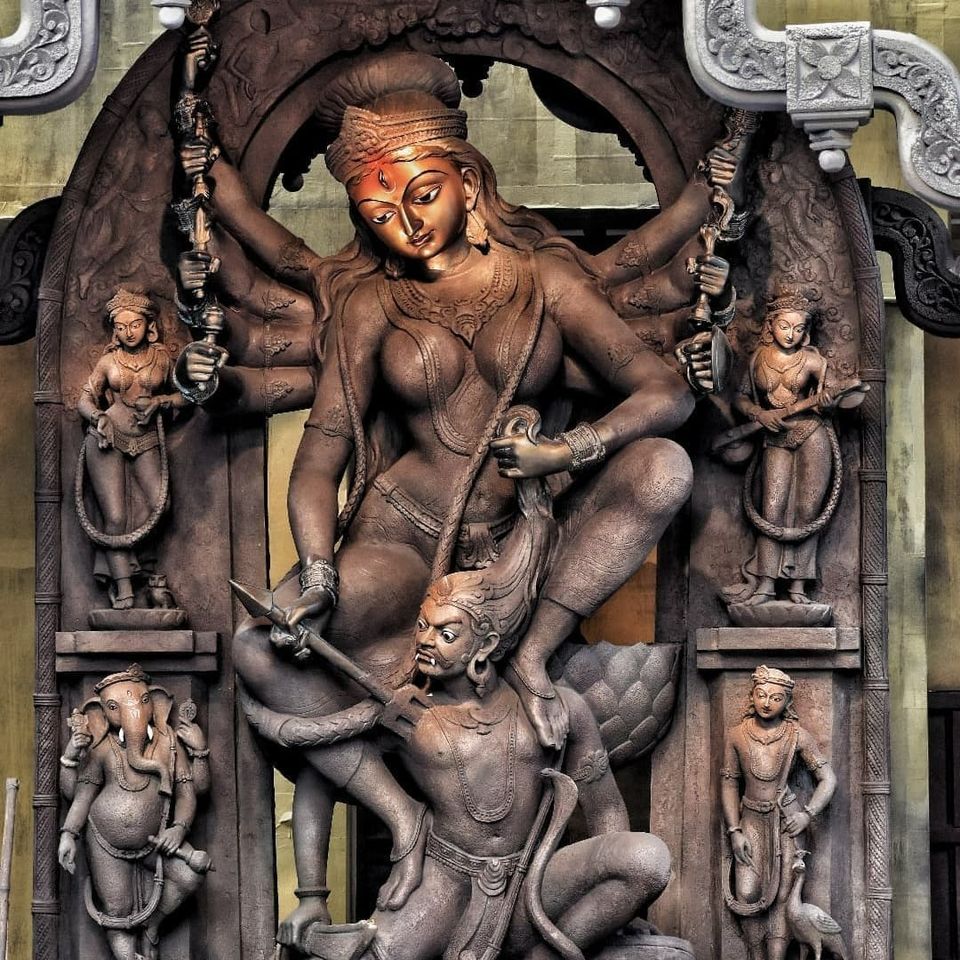 14. Behala Friends
Area: Behala
This year Behala Friends Club's theme is Path or Journey.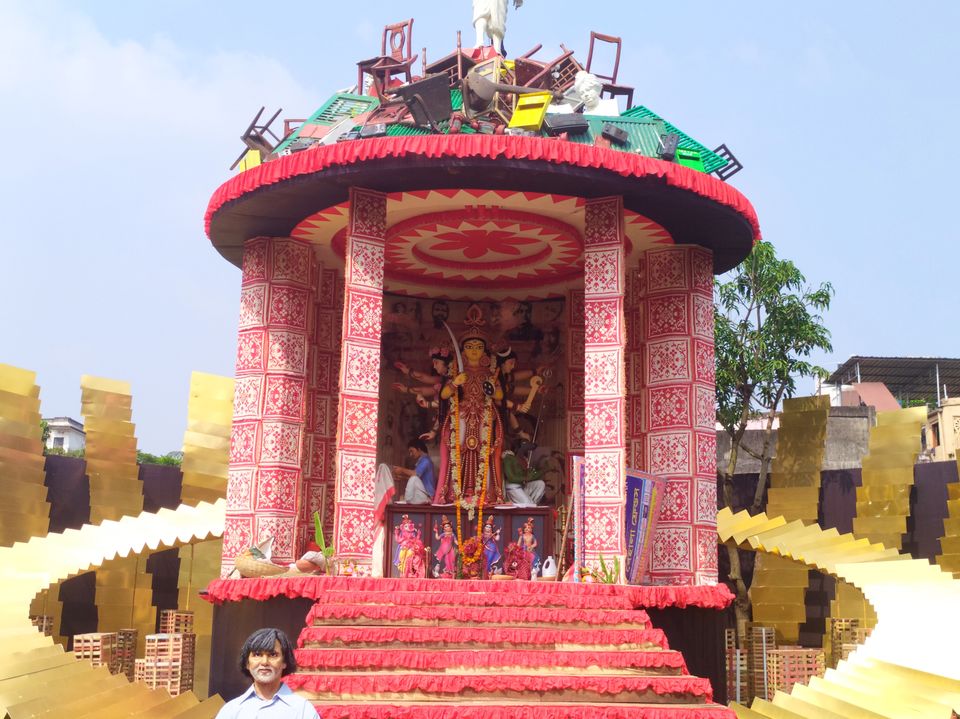 15. Samaj Sebi Sangha
Area: Ballygunge
Here the theme of the pandal is Onyo Kuasha which means The Strange Mist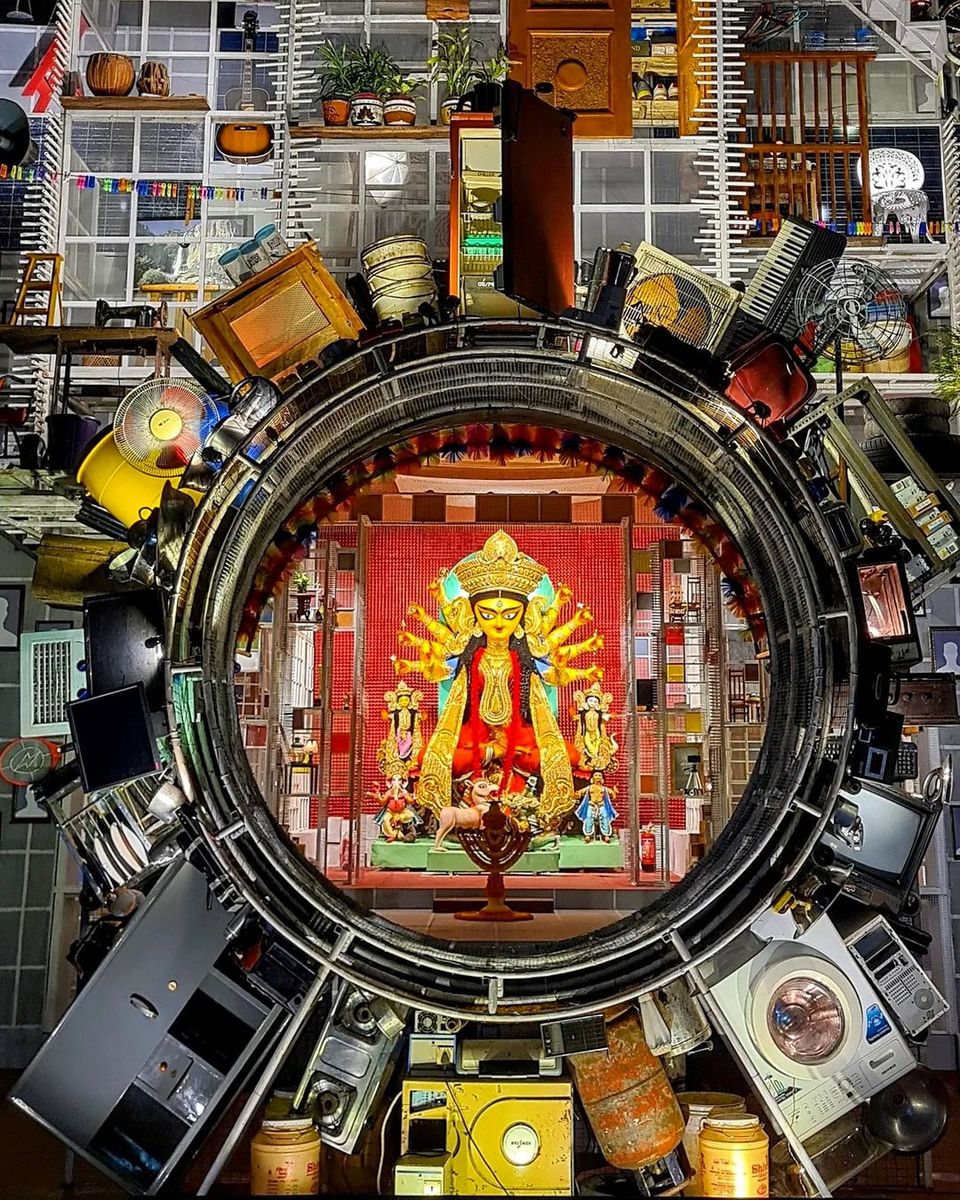 Think we missed out on something? Tell us about it in the comments below. Or write about it here on Tripoto and earn Tripoto Credits!
Be a part of the largest online community of travellers on Tripoto's Facebook page!