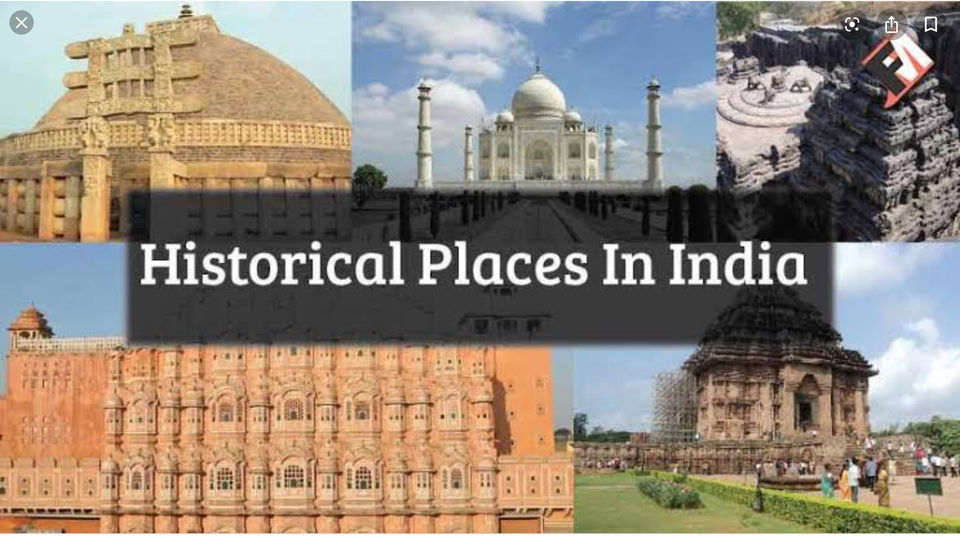 With oncoming Republic Day, India is a land of many historical places, that with great pride and enthusiasm, it is celebrated, all over India. This day, celebrates the anniversary, of constitution of India, and the transition of India, from British domain. On this day, india was declared as, a republic nation, that Dr.Rajendra Prasad, was elected as the, first president then. Being a national holiday, that too it falls on Sunday, this year, visiting historical places, could be done. History buffs, would always, love to visit, any historical place, but for travellers any historical place, in India depicts, culture, with lot of pride.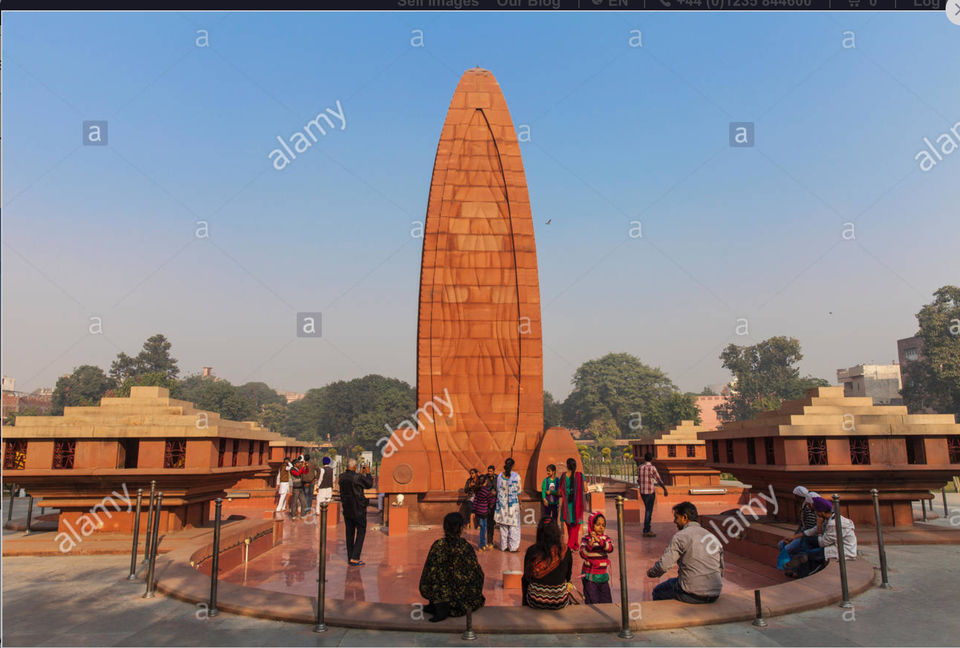 JALLIANWALA BAGH☝️- Located in Amritsar, this monument is devoted, to innocent people, killed during, Baisakhi celebrations. Government of India, established a, massacre memorial, that it turned into a, beautiful park over years. The walls,in this monument, bear the bullet marks, and the air is, believed to be, very eerie with sadness. From golden temple, it is 1.3kms away, that from all parts, of Amritsar, transport is available. Entry is free, and it is open, from, 6.30am to 7.30pm.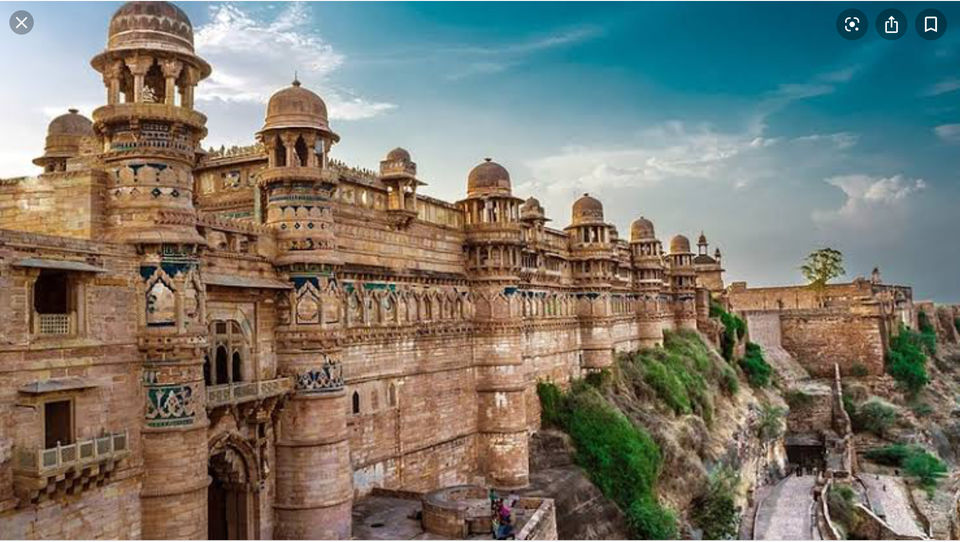 GWALIOR FORT☝️- Located near Gwalior, Madhyapradesh, it was called as, Pearl among fortress, in India, that the uniqueness, of this fort is, carving that has zero form, inside a temple. It is situated, on top of a temple, that it is a very, important landmark, of that state. They say, this fortress, was constructed in, 3rd century by King Suraj Sen, who was suffering with leprosy, that a sage named, Gwalipa offered him, sacred water. The sage who told him, to build a fort, as his family possession, as a protector of this, city. From Gwalior, reaching this fort, is very easy, while it is open from, 6-5.30pm with an entry fee. Sound and light show, is hosted, shooting the love story of, Raja man singh and Queen Mrignayani.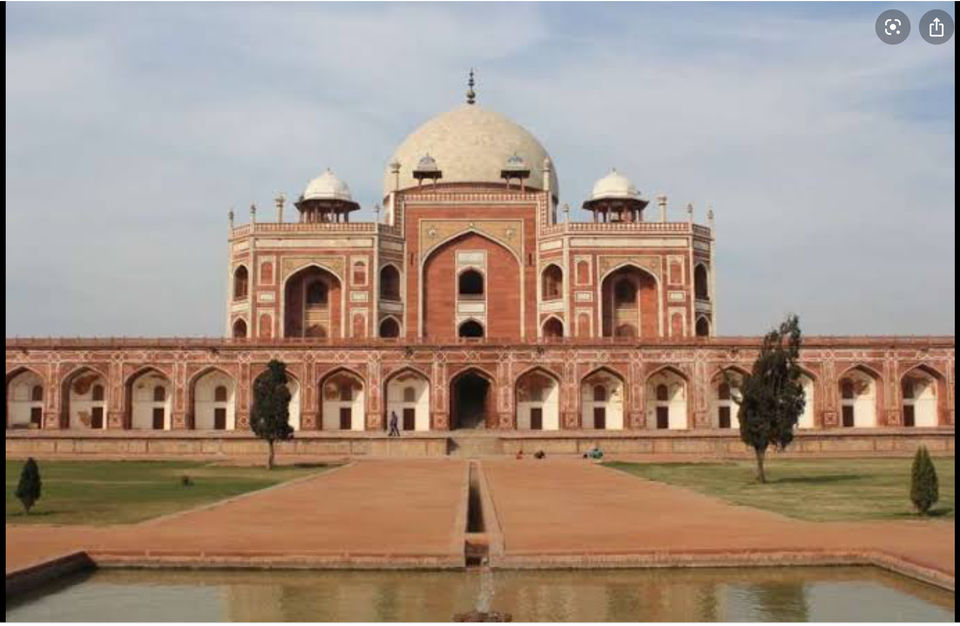 HUMAYUNS TOMB☝️- A tomb built, for Mughal emperor Humayun, in Delhi, called as, garden tomb, located in Nizamuddin east, which was called as, Purana qila. It is a UNESCO listed site, that architecture, is something, not to be missed. The beauty of the, Mughal garden, is a sight to be watched, all through winter. This tomb, is a mark of respect, for his good ruling. Any part of Delhi has, transportation, to this place. Chillah, Nizamuddin aulia, Arab sarai, Bu halimas tomb and garden, are places nearby.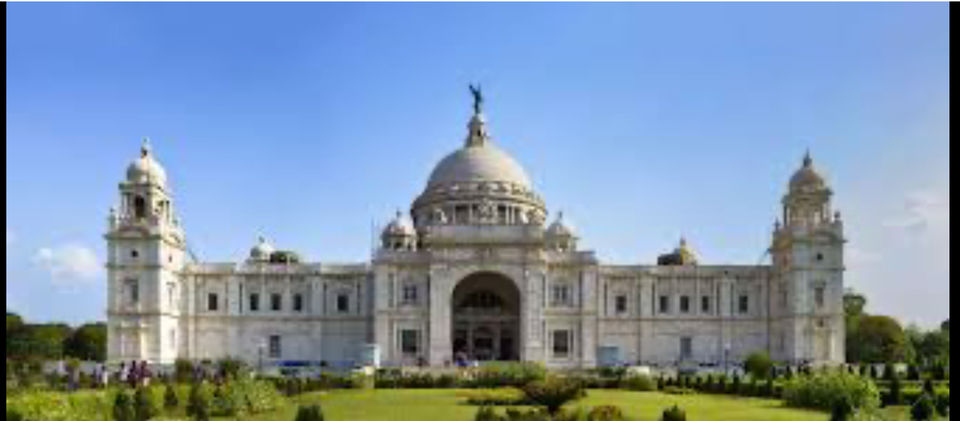 VICTORIA MEMORIAL☝️- A white marble structure, built in memory, of queen Victoria surrounded, by lush greenery, well maintained garden on, 64 acre land, that has numerous sculptures, statues on it, that the reason, is building this monument, was the idea of Lord Curzon, as a mark of 25th year, reign of Queen over India. The gardens, have lots of inhale, that it is a walkers path too. Sound and light show, are very famous that, they have an entry ticket too. From any part of kolkatta, this place is easily reachable.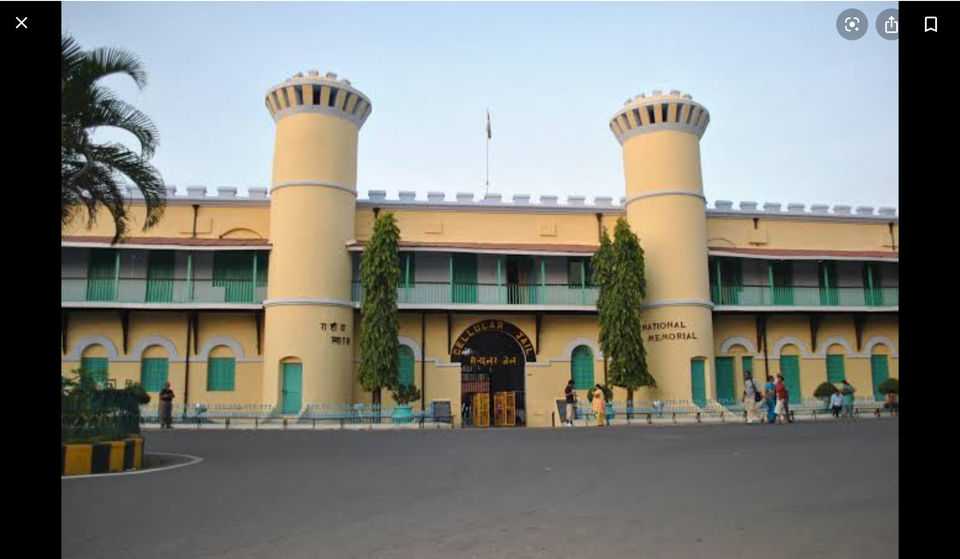 CELLULAR JAIL☝️- It is also known, as Kalapani, a colonial prison, in Andaman, Nicobar islands, that was mainly built to, exile dangerous prisoners. Darkest, horrifying period of, India is seen here. The architecture, of this jail has, prison in 7 wings, 613 solitary cells, a small ventilators and, a small hole, to make communication. Light and sound show, is popular narrating the, life of many, in this jail. From any part, of port Blair, this place, is easily accessible.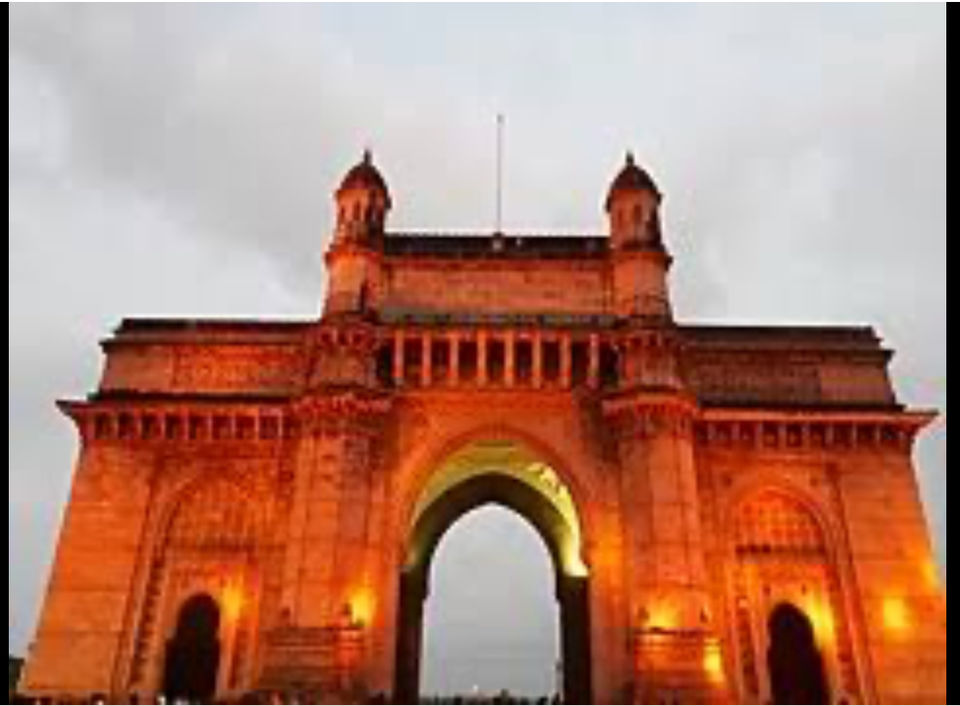 GATEWAY OF INDIA☝️-This spot overlooks, the Arabian Sea, constructed in Arabic western architecture, that it is called ask "Mumbais Taj Mahal". This spot served as, an area of entry and exit, place to India, that it was constructed, as a welcome, to King George and Queen Mary in 1913. It is 26metres tall, with yellow basalt and concrete stone. There are many ferries, that operate from this spot, that leisure, one hour, two hour, rides are organised. From any part of Mumbai,it is easily accessible.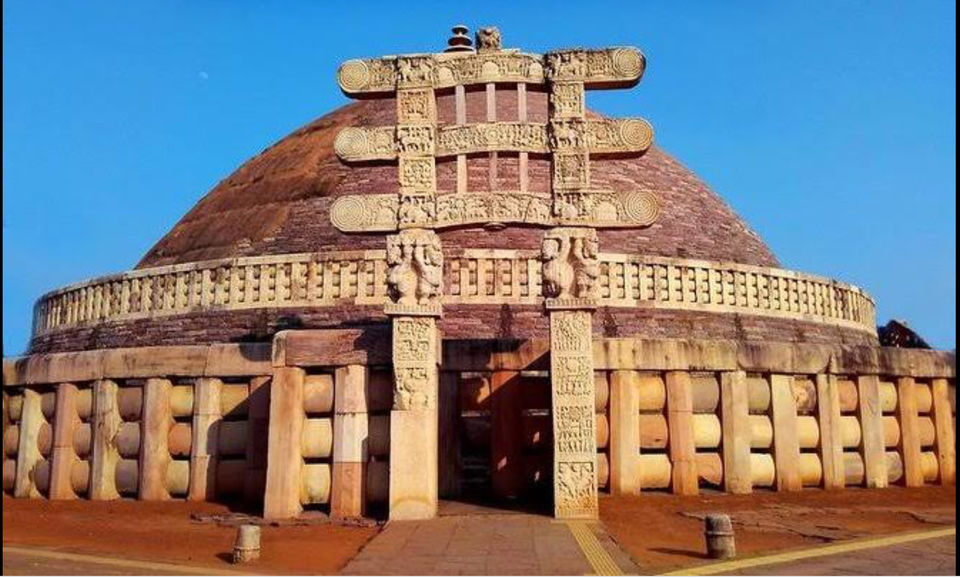 SANCHI☝️- One of the oldest, Buddhist monument, located in Madhya Pradesh, which is under UNESCO world heritage site, built in 3rd century, that is about, 46km away from, Bhopal. This place has always, been the house of, relics of lord Buddha, which has also, records of Mauryan era. It is open from, 8.30 to 5.30 everyday, with an entry fee. From any part of Sanchi, this place, is easily accessible. Popularly called as, Land of stupas, the emblem of India, was obtained from Sanchi stupa here.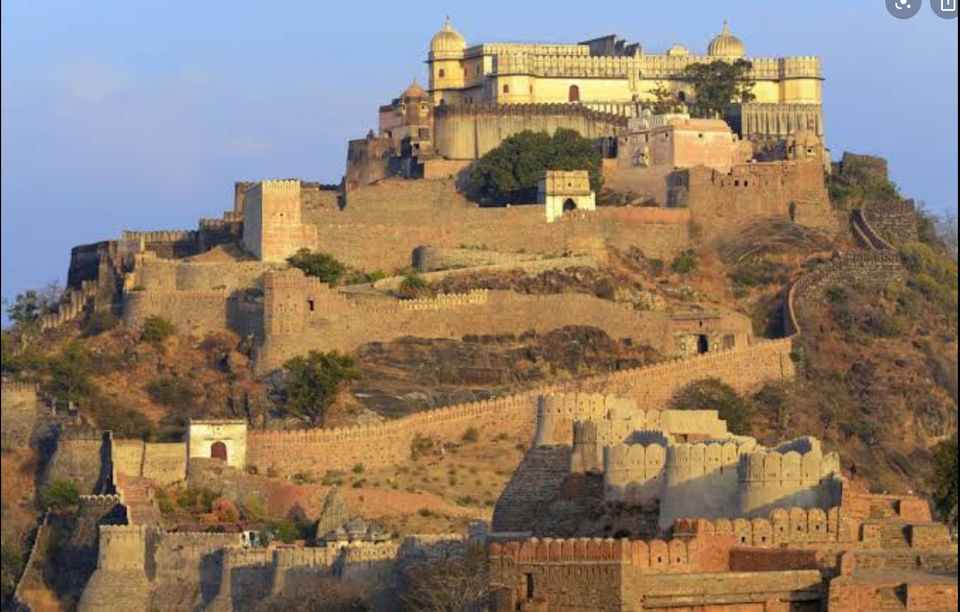 KUMBHALGARH☝️- A snake like fortress, that depicts, rajasthan royal town. Kumbhalgarh fort, is one of the five hills forts, of Rajasthan, that comes under, UNESCO world heritage site, which was constructed, on the foothills of Aravalli, that this fort, was built by, Rana kumbha, which was attributed to, Jaina prince of 2nd century BC. It is also, the birth place, of maharaja pratap,who underwent, lot of difficulties, while building it. The main point, of this fort was, it was used as a place to, hide out, during attack or war. From any point of Rajasthan, it is easily reachable. Bada mahal gives view, of Aravalli ranges, and with a fee, sound and light shows are held.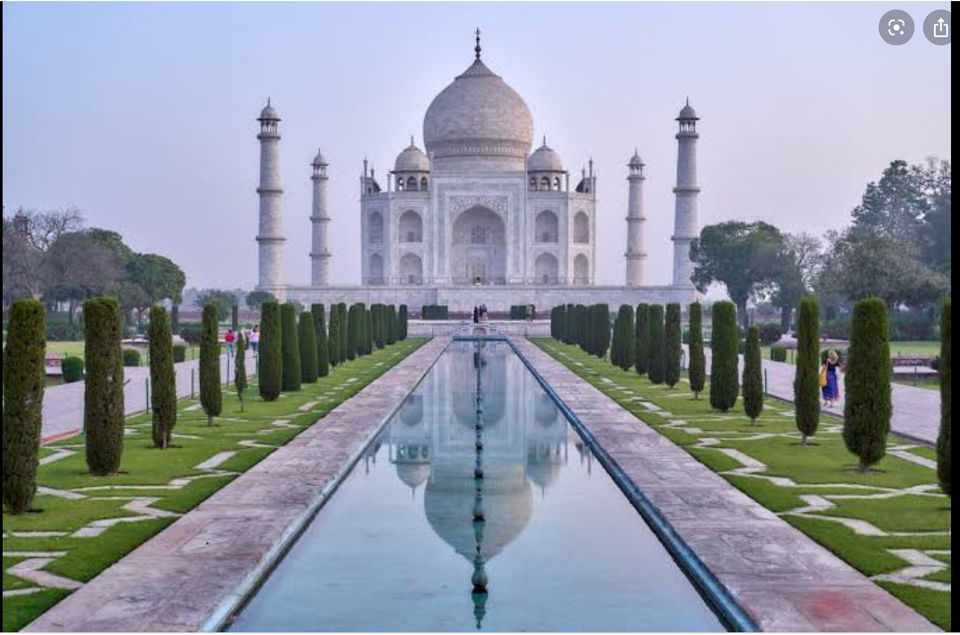 TAJ MAHAL☝️- Dedicated to, "Ode of love",one of the top most, historical spot in, India, built by, Mughal emperor shah Jahan, it is a popular tourist spot, and a UNESCO world heritage site, too. He built, at a memory, for his wife, Mumtaz mahal in 1632, that it is full of marble, that you could just glide,all way through. The garden, in front of this mahal, is called paradise garden, built in, Timurid style by Babur, filled with lush greenery, chirping birds, Colorful flora, that it is a popular, picturesque spot area. From any part of Delhi, this place is easily reachable.
Historical places, always add to rich history of, India, that shows, culture, traditions, norms, blended, with lot of things to learn. India has always, been a land and home, of history, forts, monuments, that it is not only, a place for history bufffs, or history lovers to visit, it is a place for every traveller to capture, visit and feel, the souls, of rulers of that place.