Selecting memorable trip of the 2018 year was not a difficult, but rather an easy task for me. It was a 9 days trip, with my best buddy, to Haridwar, Hrishikesh, Jim Corbett and Lucknow. Why memorable? Because, it had got all flavors packed into it - religion, adventure, historical monuments, sports, food and lot more. It was a fun-packed trip!
Haridwar
This memorable trip started from New Delhi. We landed in Delhi early morning and headed to New Delhi railway station by taking a metro from airport.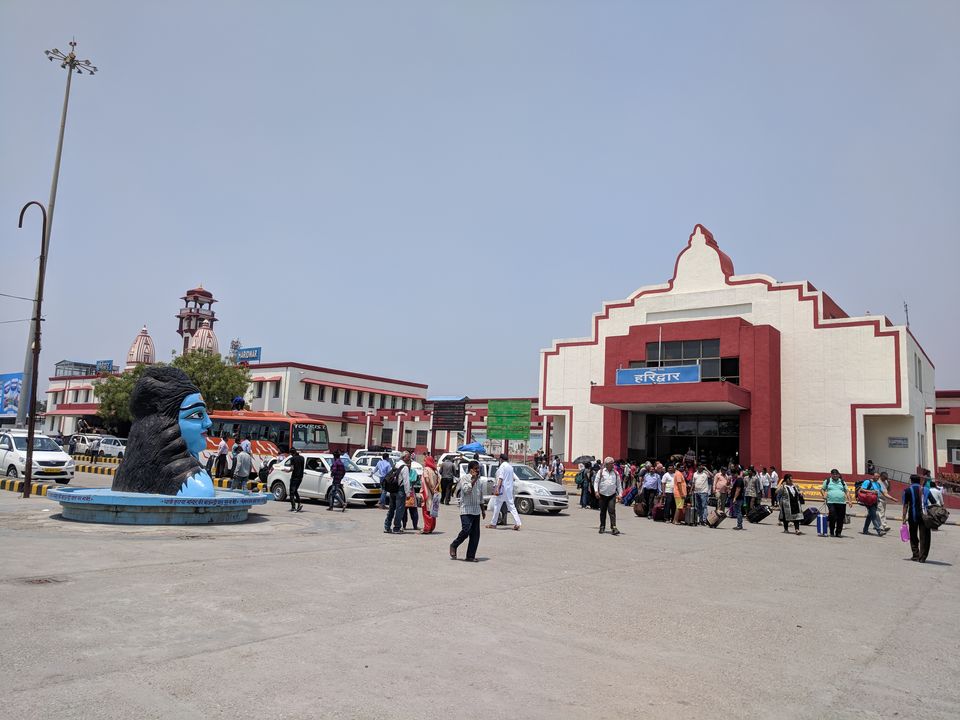 In Haridwar, we had only 1 night stay and we had many spots on our list to cover. We first went to take a dip in river Ganges and then, to witness the Ganga-ji ki aarti (गंगा की आरती) held at around 07:30 pm.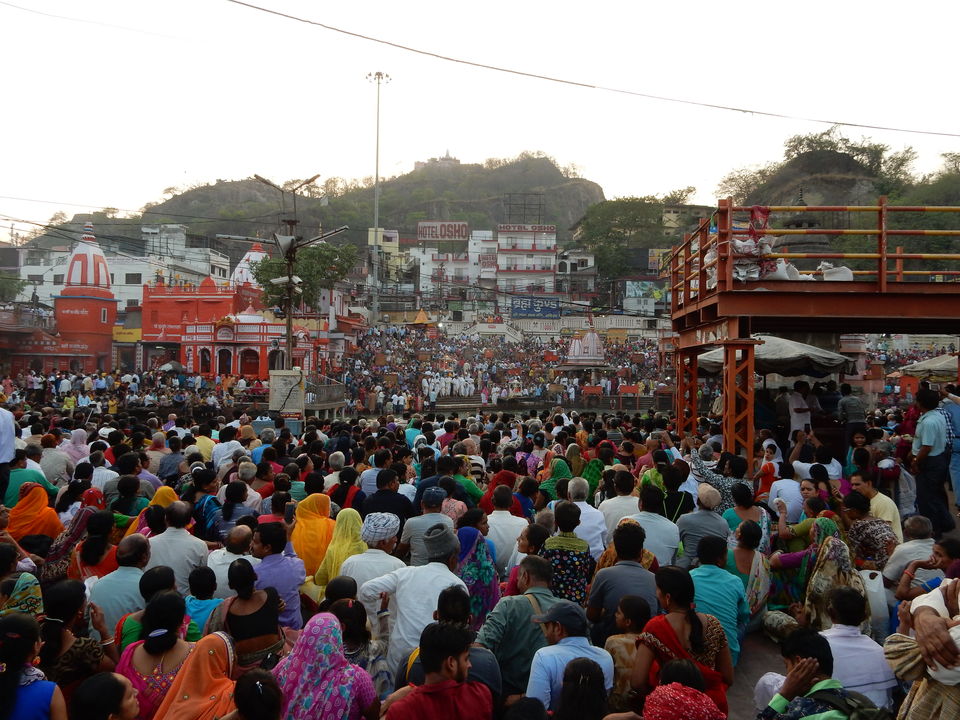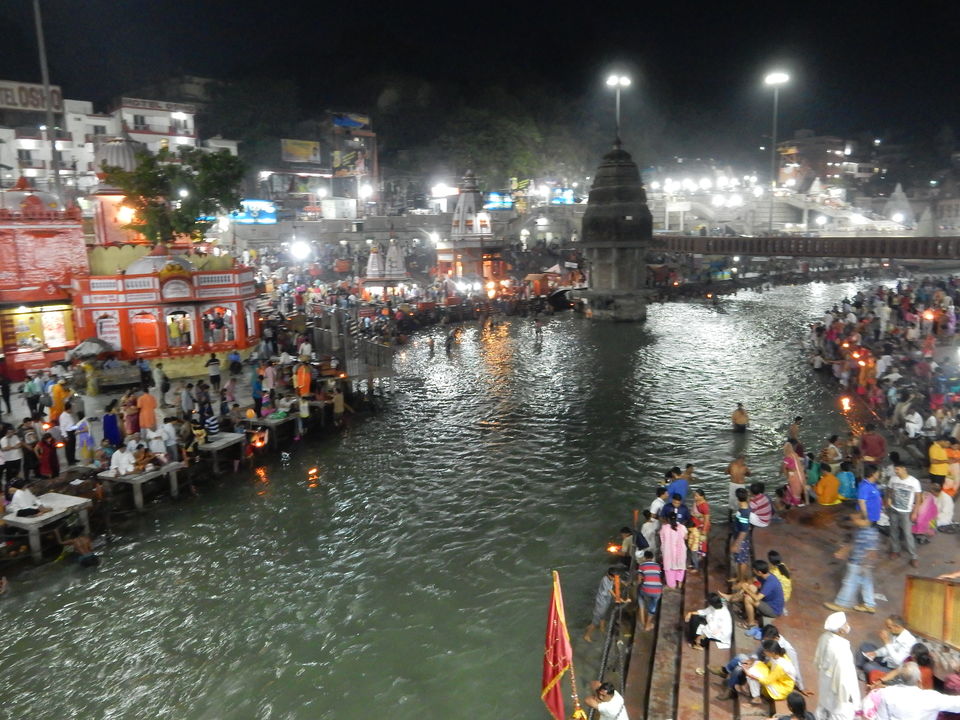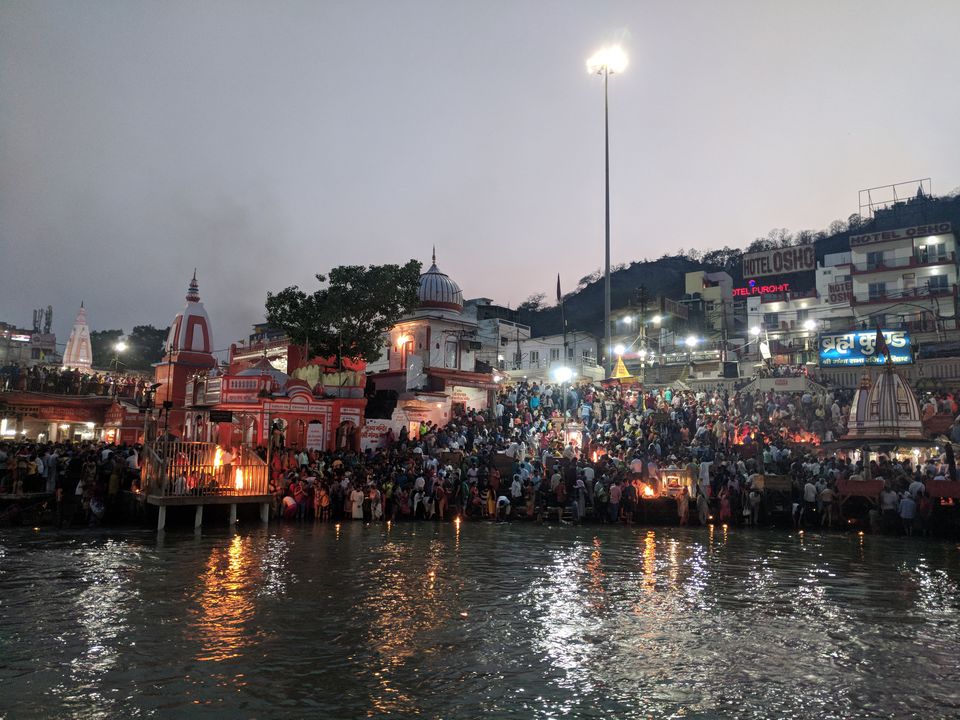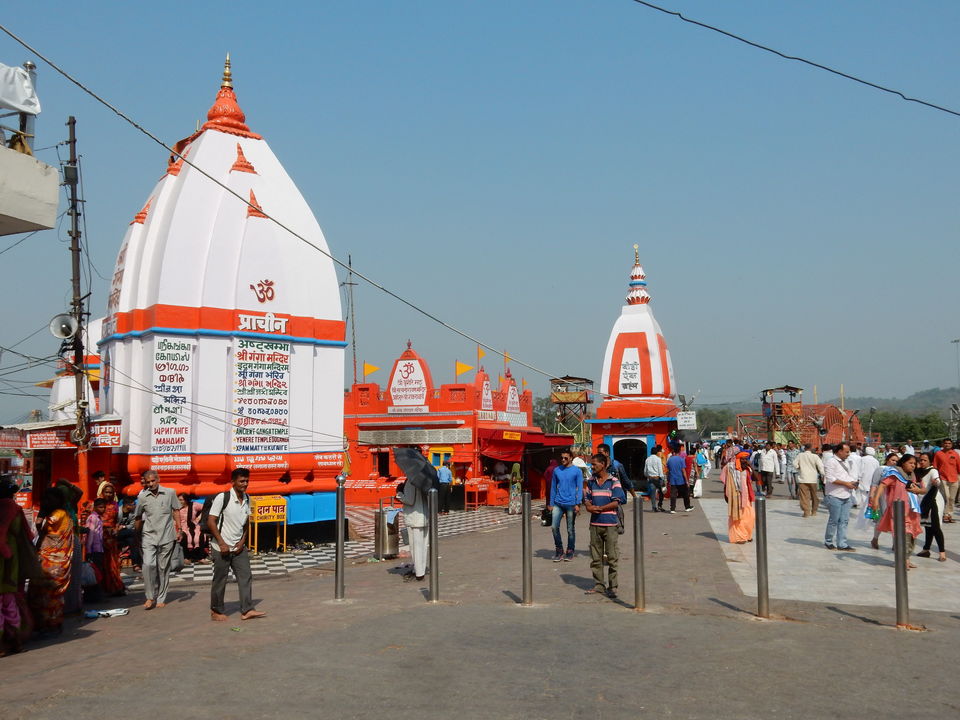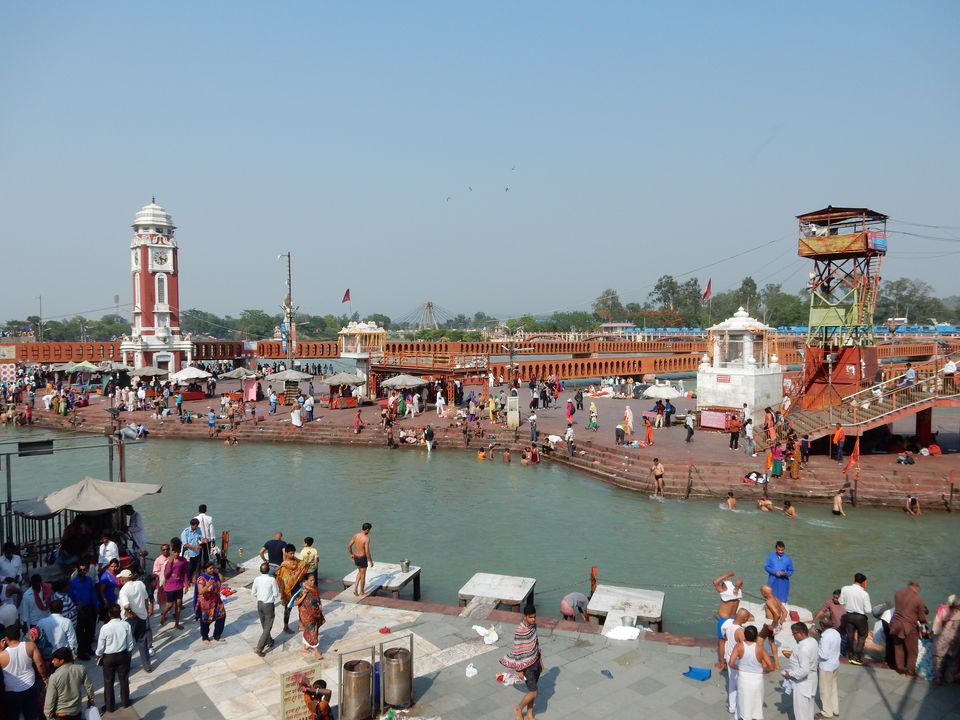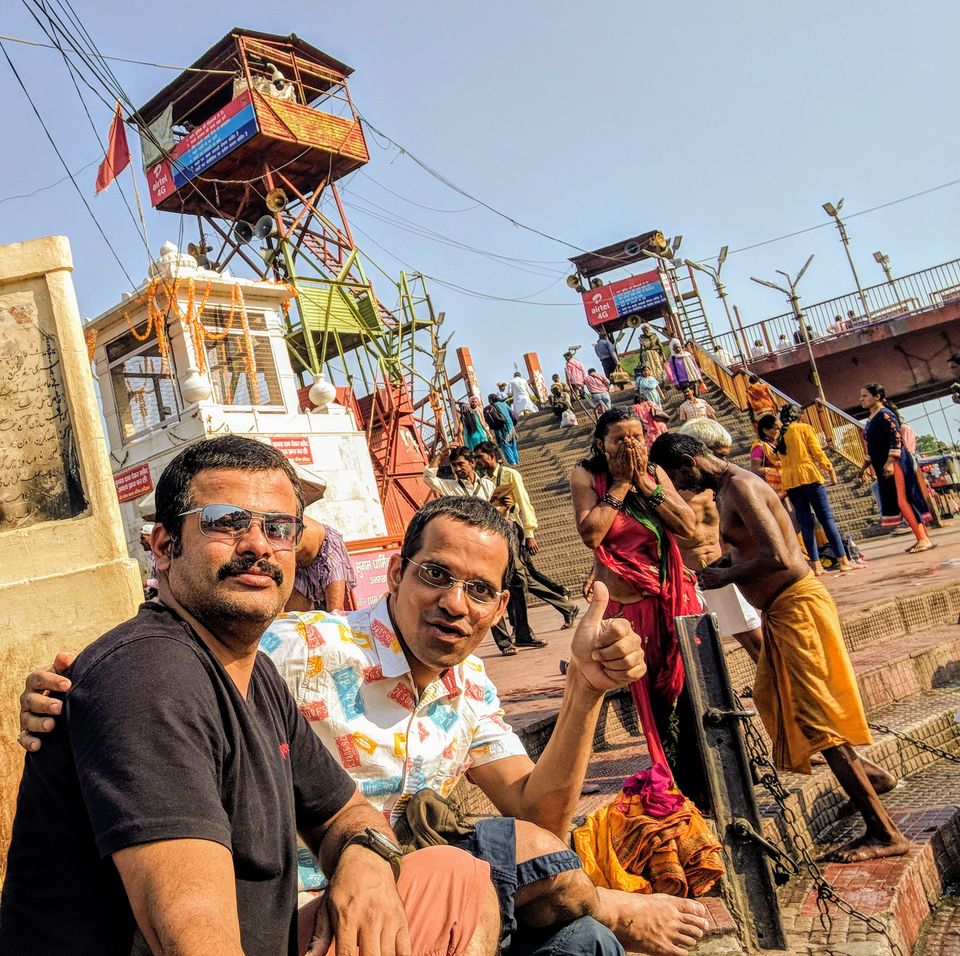 Now, it was time for exploring variety of food dishes (all vegetarian dishes). Hoshiyar Puri was a very famous and old restaurant (established in 1937) - and it was the first one on our list. We had a vegetarian dish of jack-fruit curry and Lachha paratha (लच्छा पराठा), served with fresh green chilies. Wow....!!! It was THE BEST dish I ever had...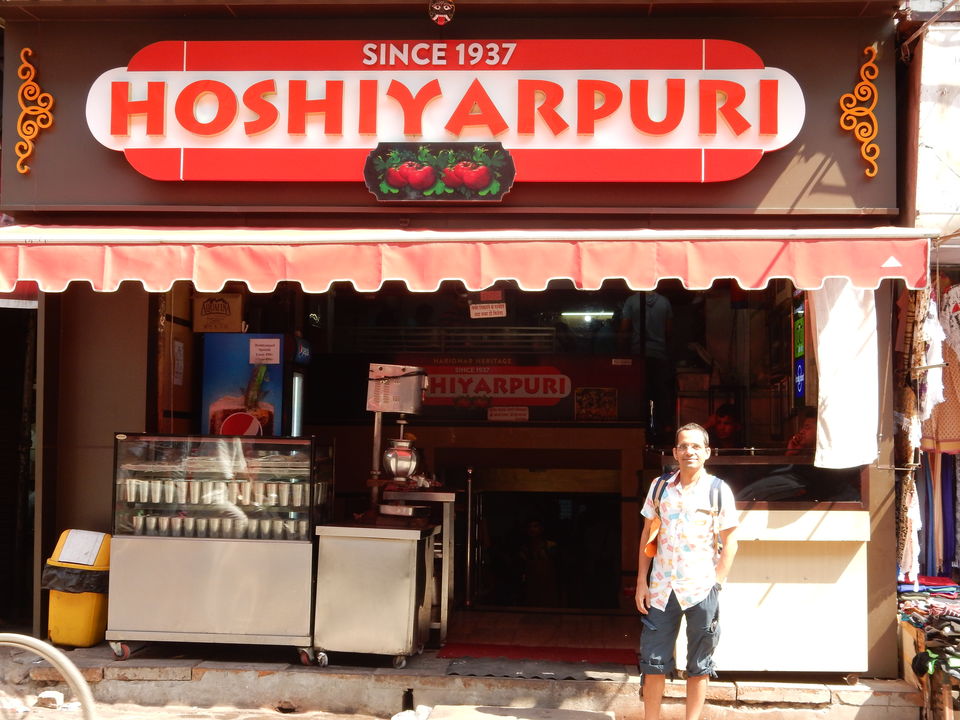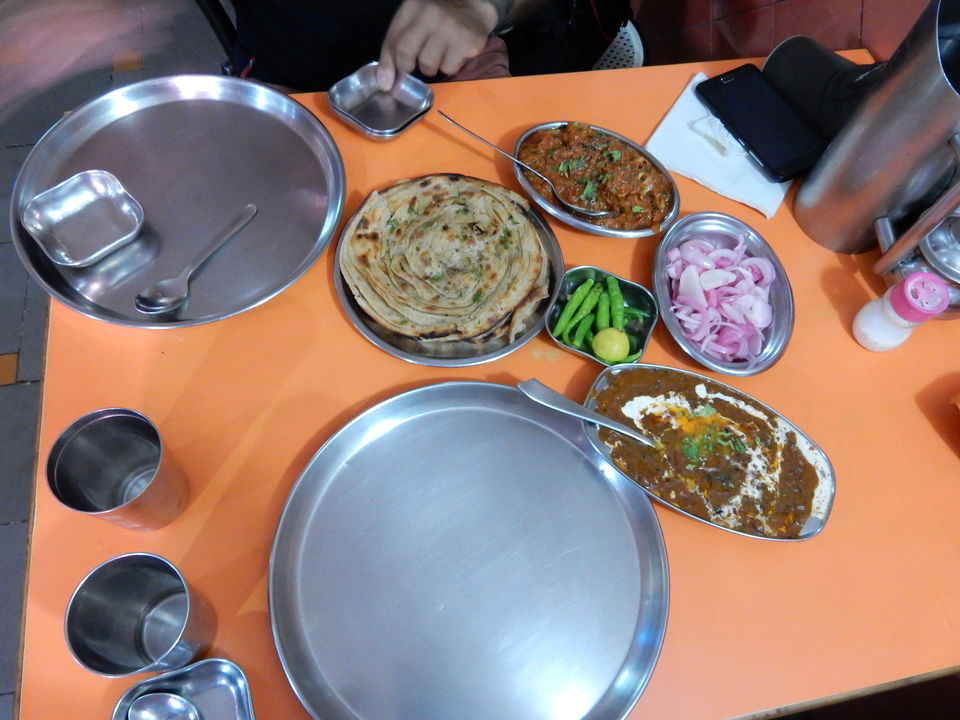 After a wonderful lunch, it was time for some dessert and Prakash Lok (प्रकाश लोक) was next on our list. Prakash Lok is famous for Lassi (लस्सी) and it serves only Lassi and related food items. We ordered a full glass of chilled Lassi. Wow....!!! It was so delicious and soothing, in the scorching summer heat of month of May.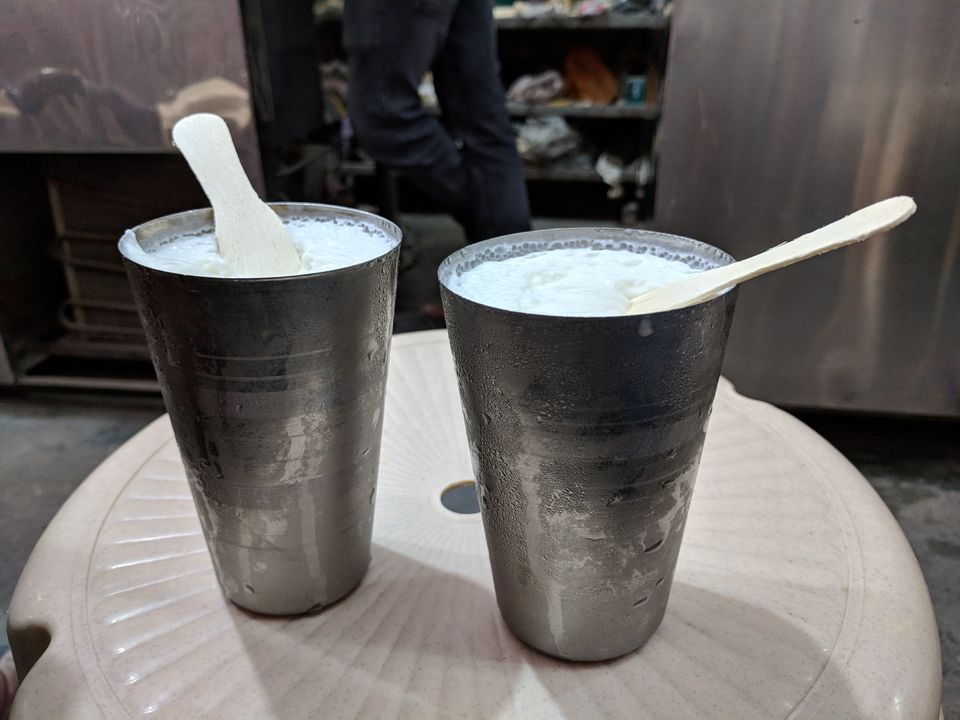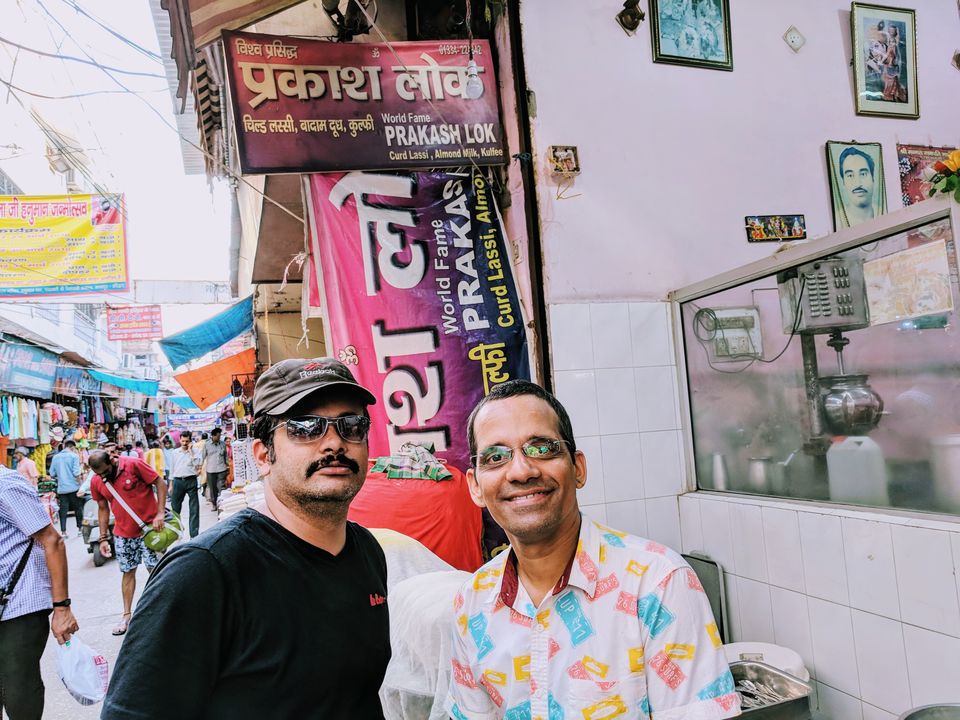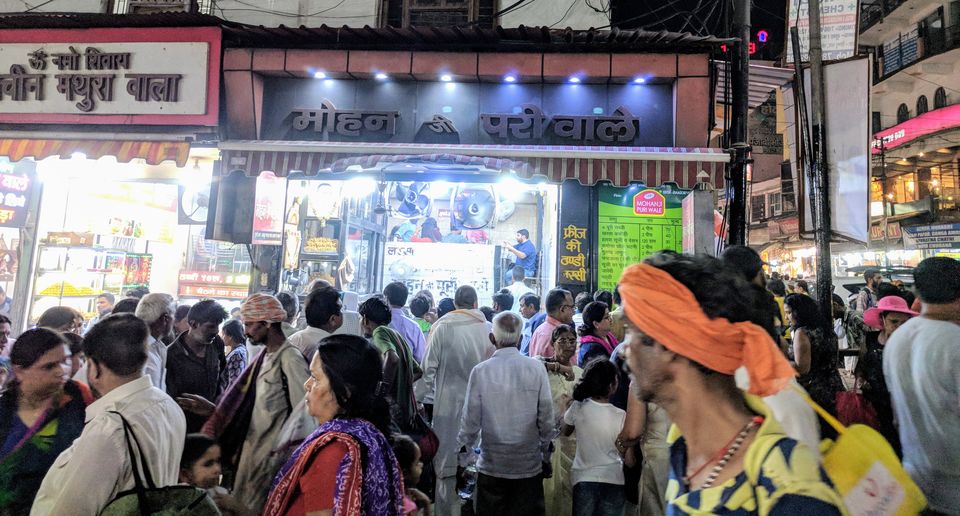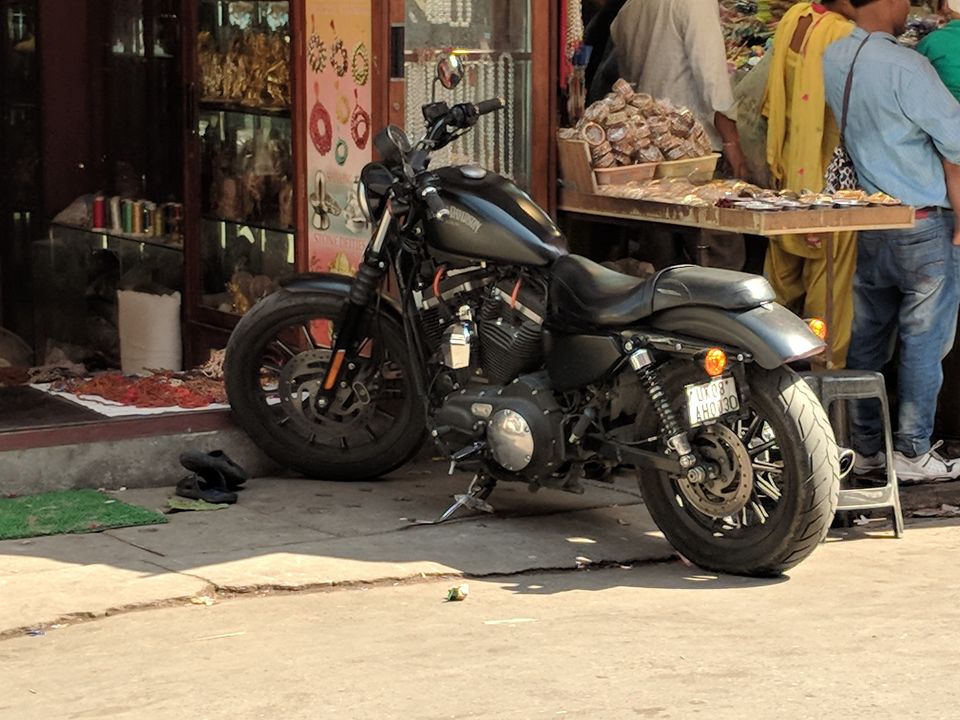 Rishikesh
Next day, we moved on to our second destination Rishikesh - the one which I was eagerly waiting for - because, I wanted to do my favorite river rafting. We took a bus from Haridwar and reached Rishikesh in late afternoon. At Rishikesh, our stay was at Zostels. Zostel helped us to book a 16 km ride of river rafting, at a very attractive price of just Rs. 500, which covered pick-up and drop as well. It was an exciting offer!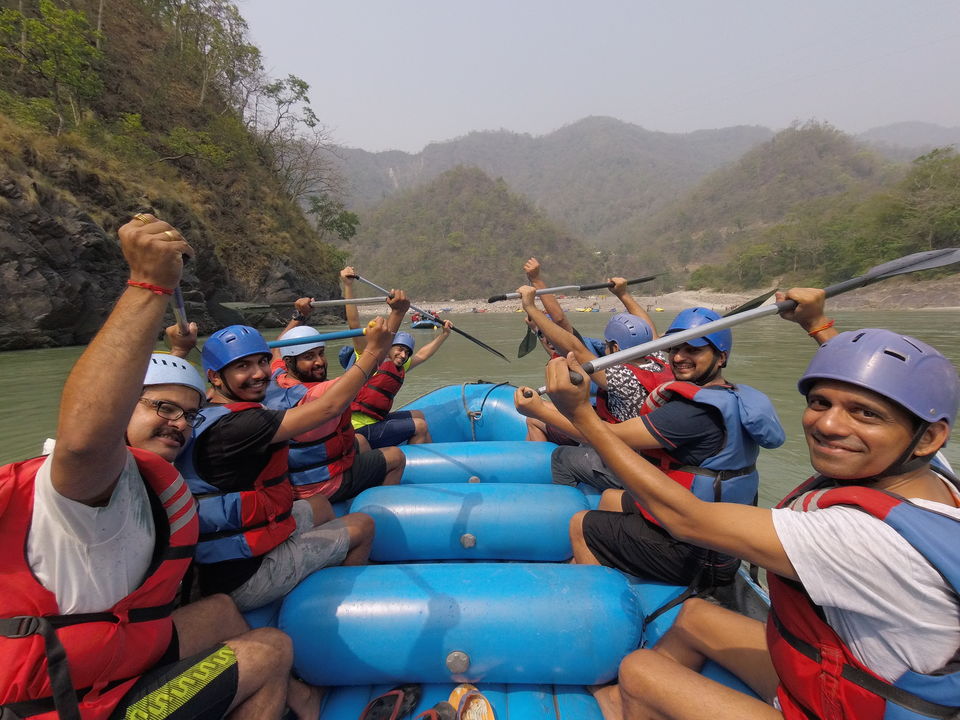 Ganga ki aarti at Rishikesh was a different experience than the one that we had in Haridwar. It was well-orchestrated, less crowded and a must-watch in your Rishikesh visit. There is a proper seating arrangement for visitors.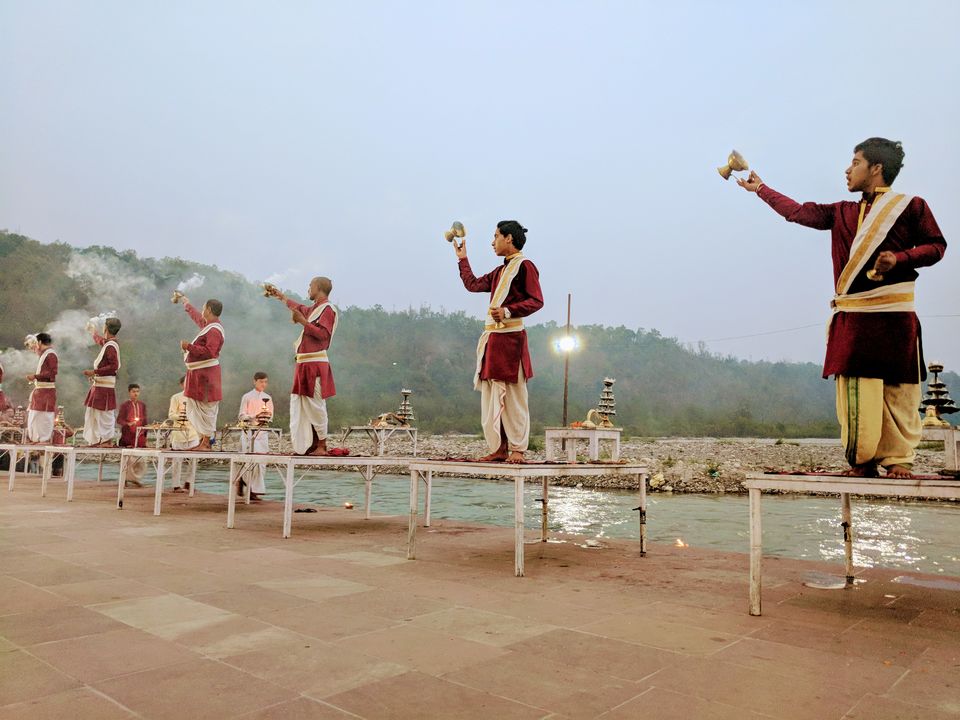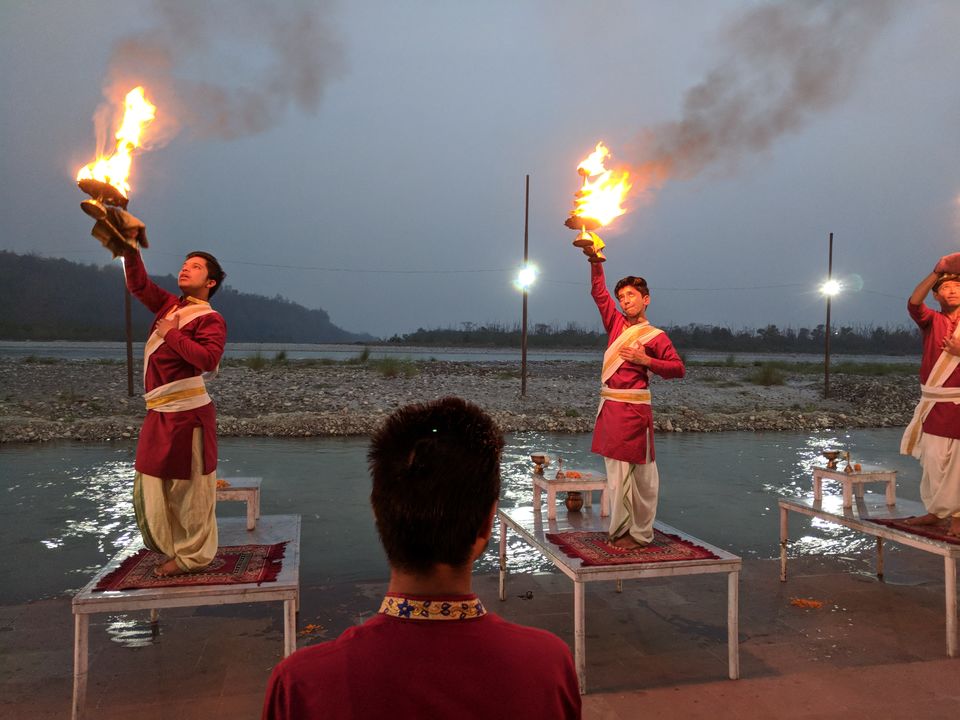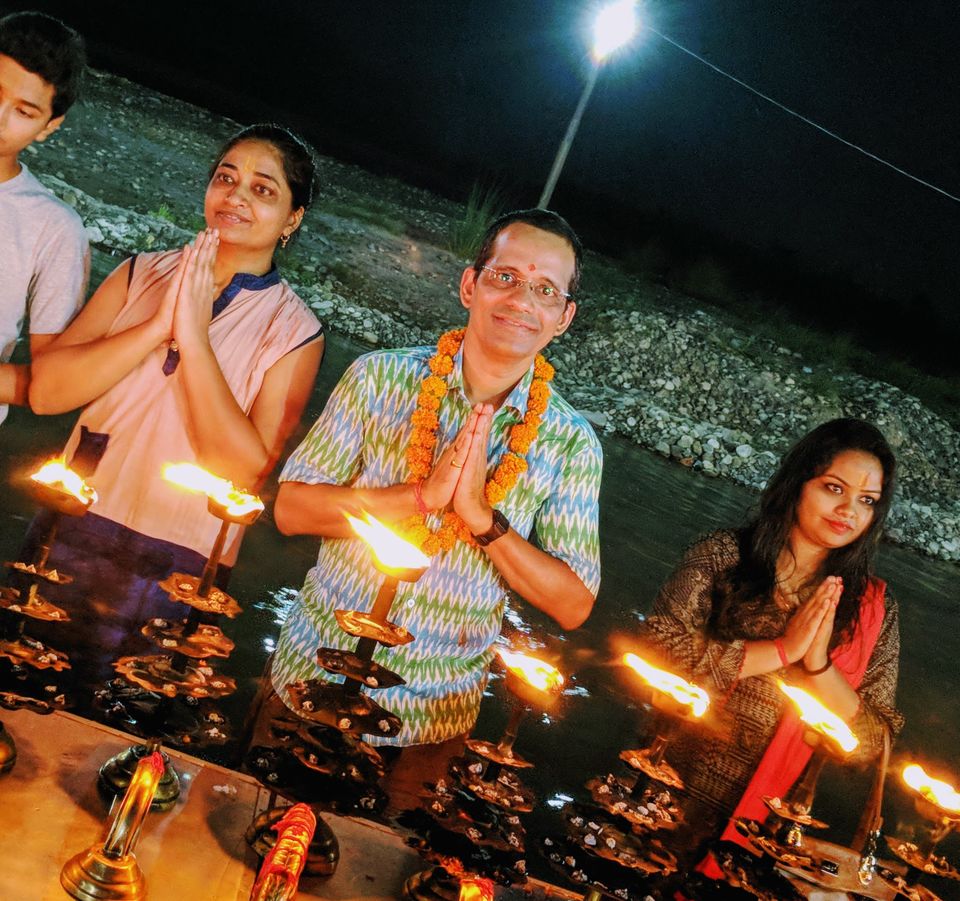 Rishikesh also had food delicacies to offer. We visited Rajasthani Mishthan Bhandar and had a wonderful Rasamalai.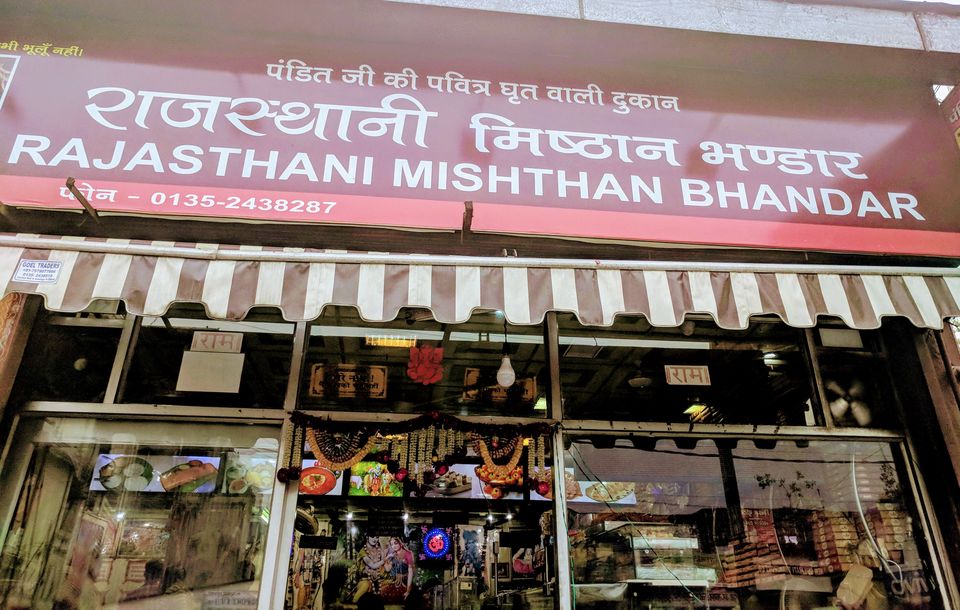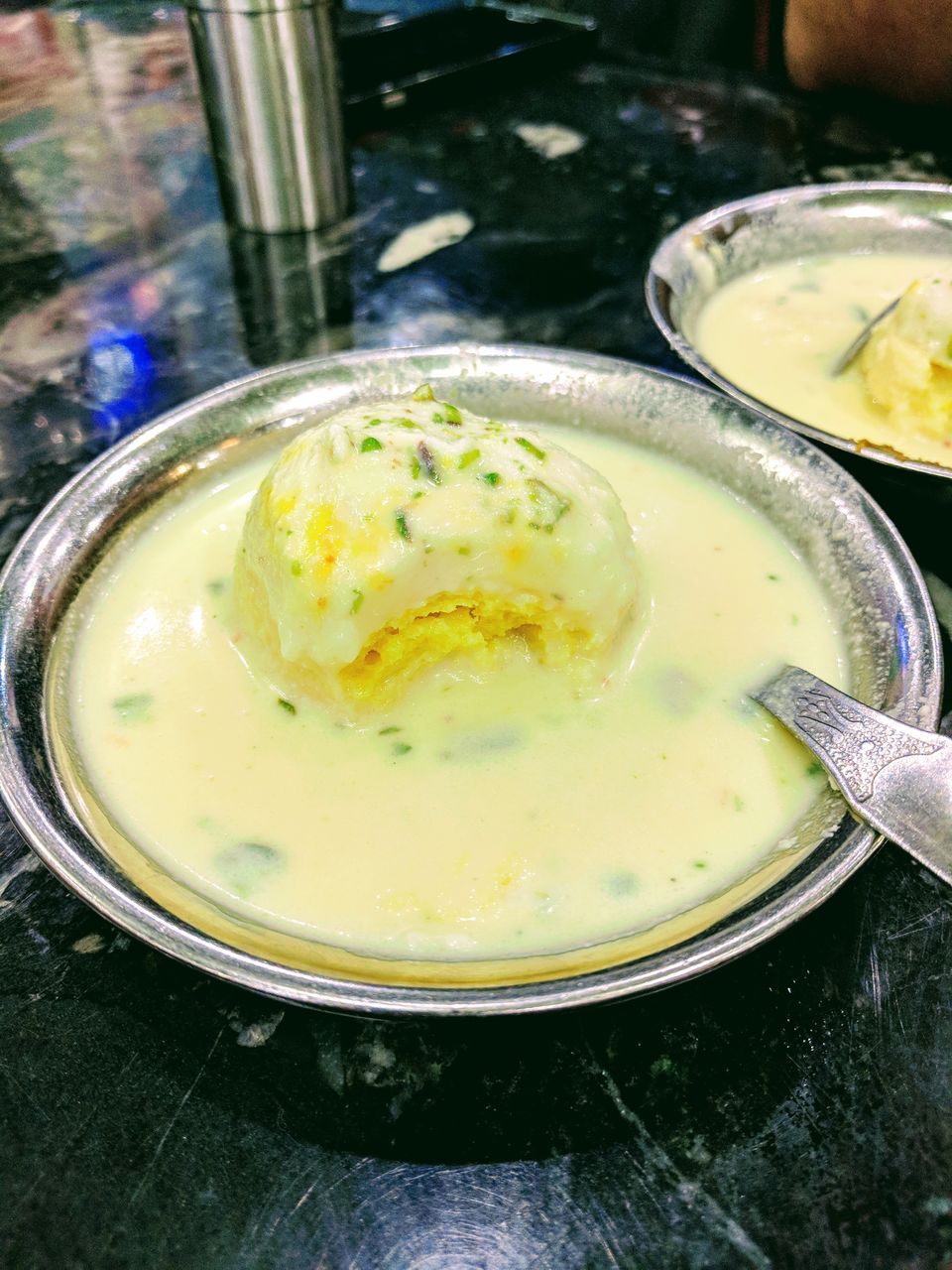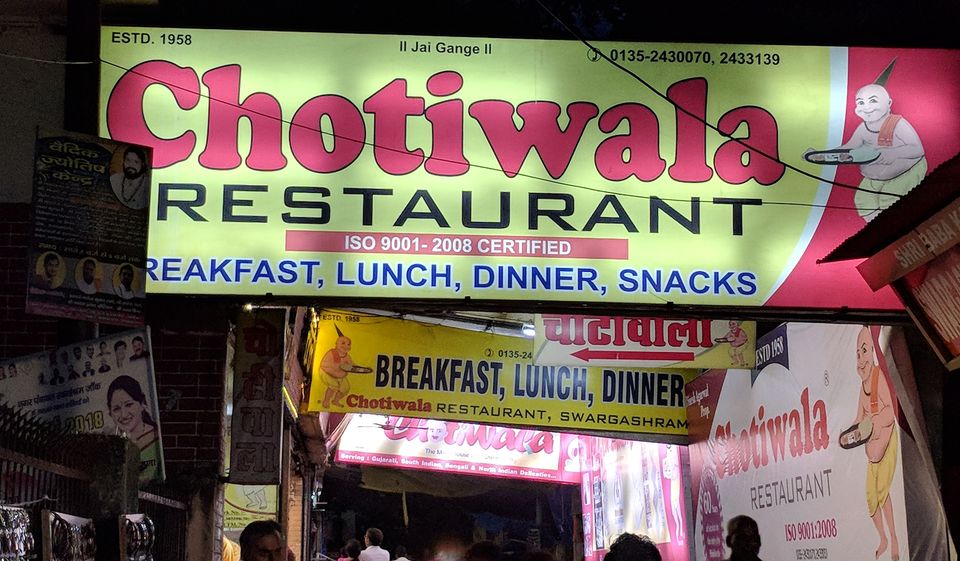 Evening walk on Ram Jhula (राम झूला) and Laxman Jhula (लक्ष्मण झूला) was very relaxing, refreshing, and gave a beautiful view of the river. We also saw an interesting decorative item used in weddings - it was a garland made from Indian currency notes.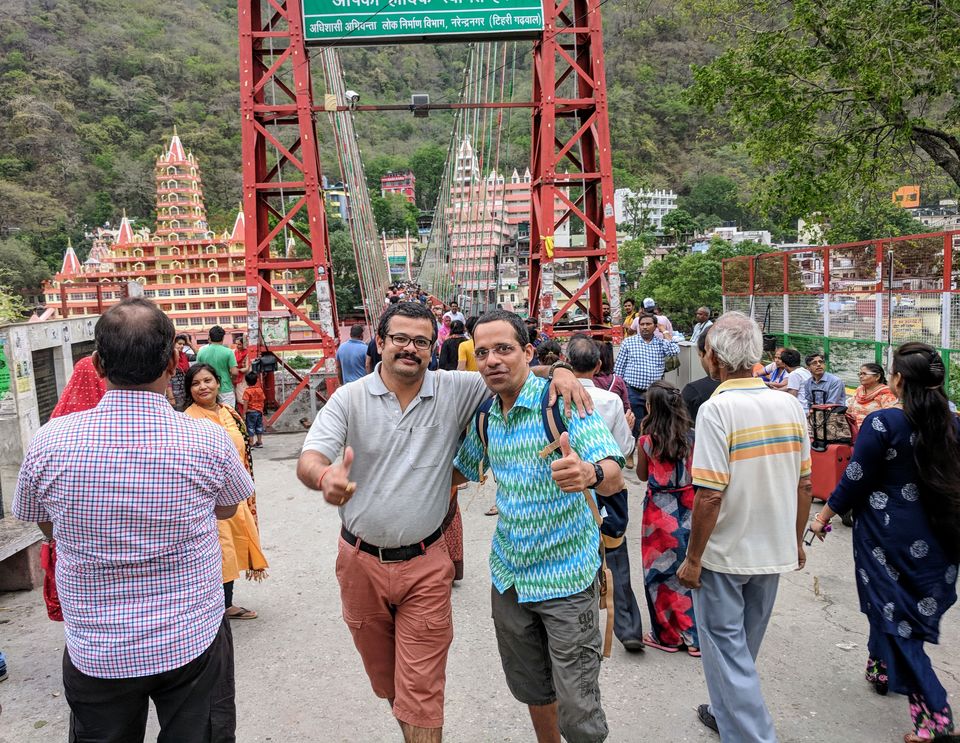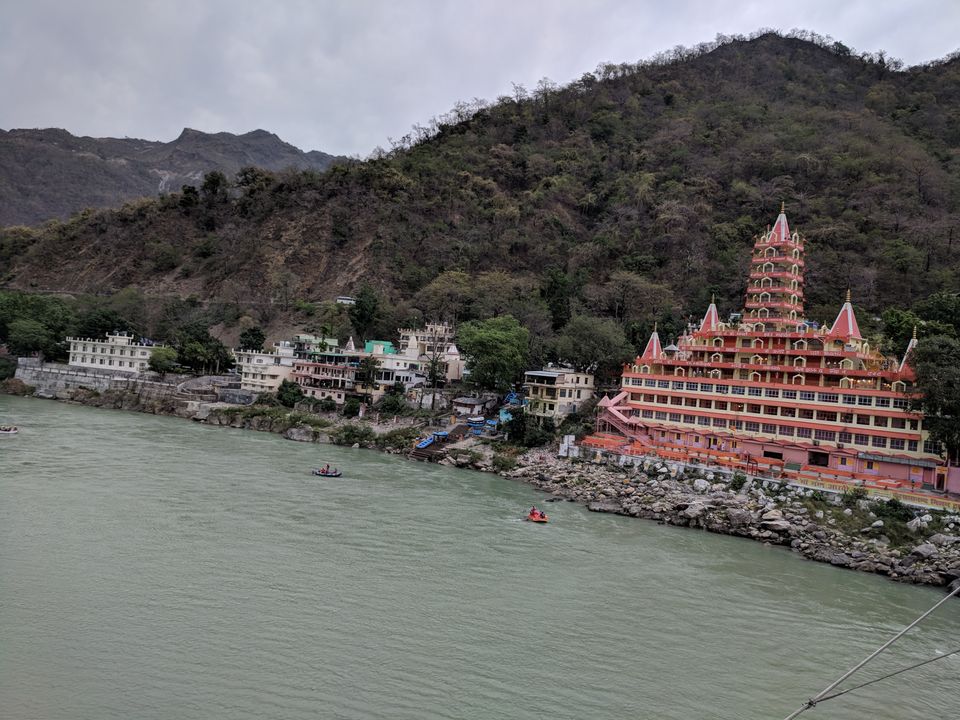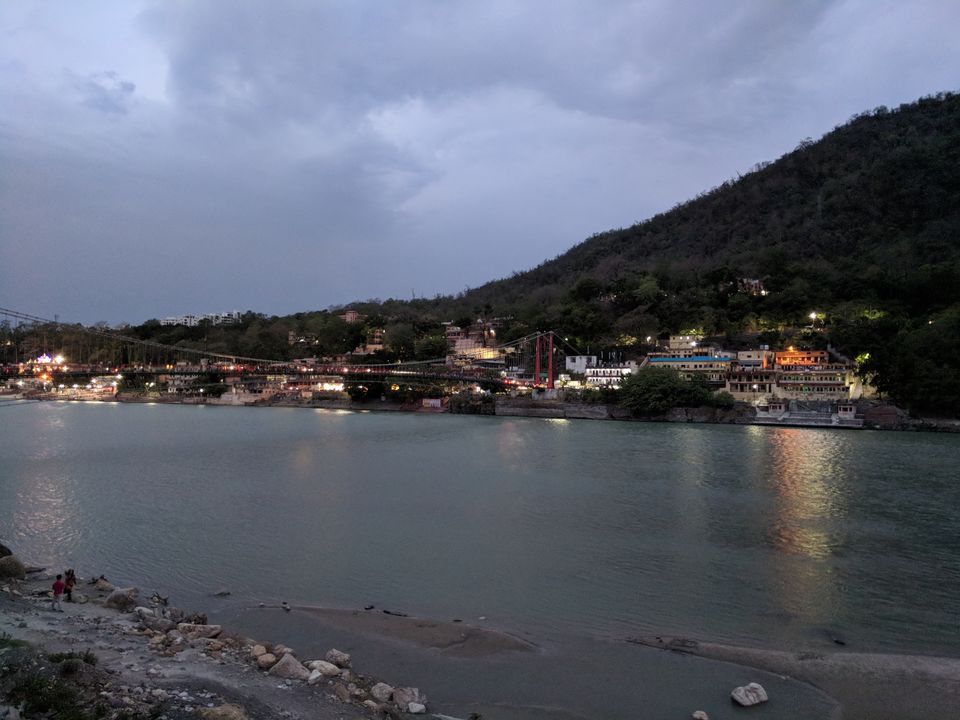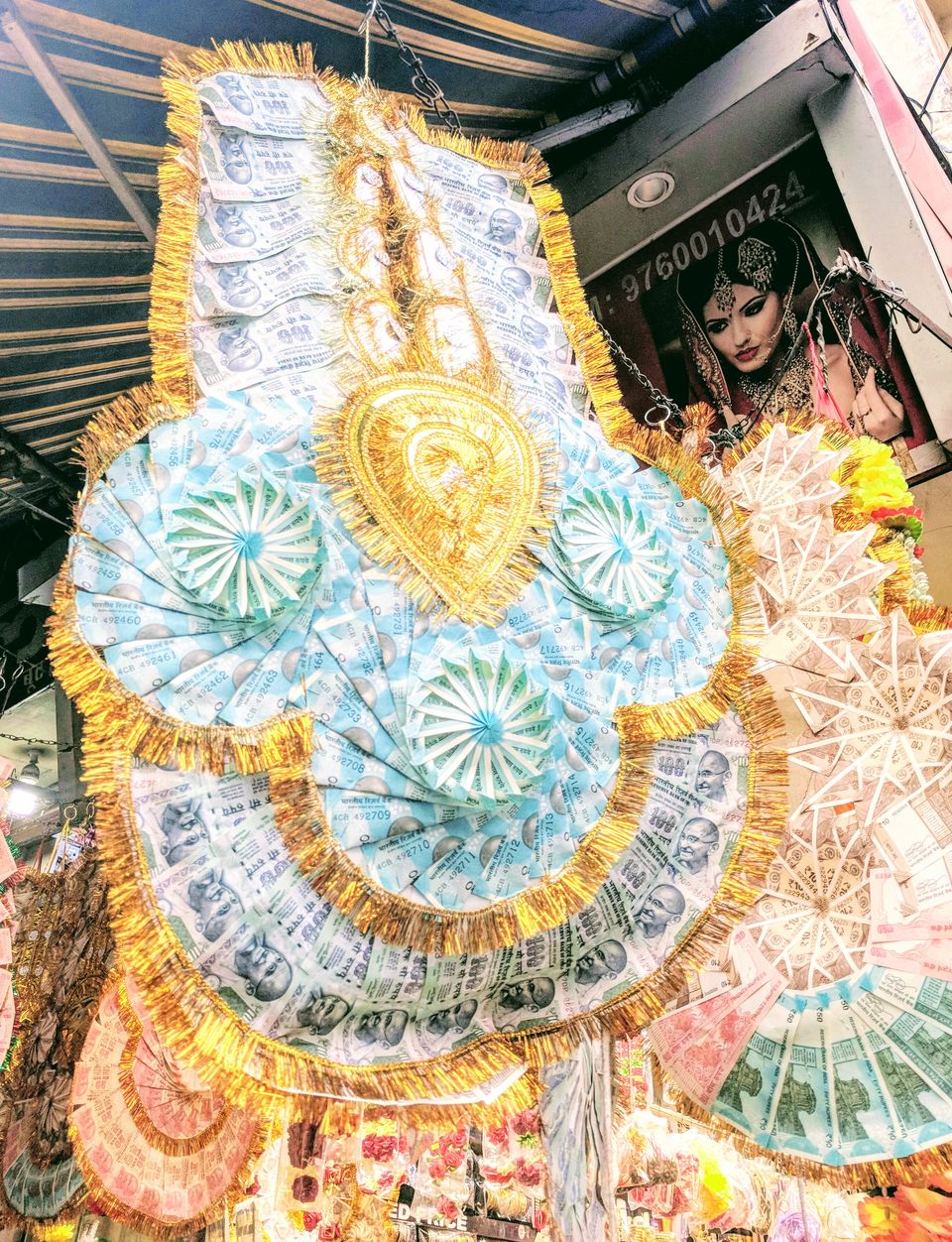 Jim Corbett
After adventure sports, next was safari time in Jim Corbett National Park. We had booked a cab in advance, and did a road journey to Jim Corbett.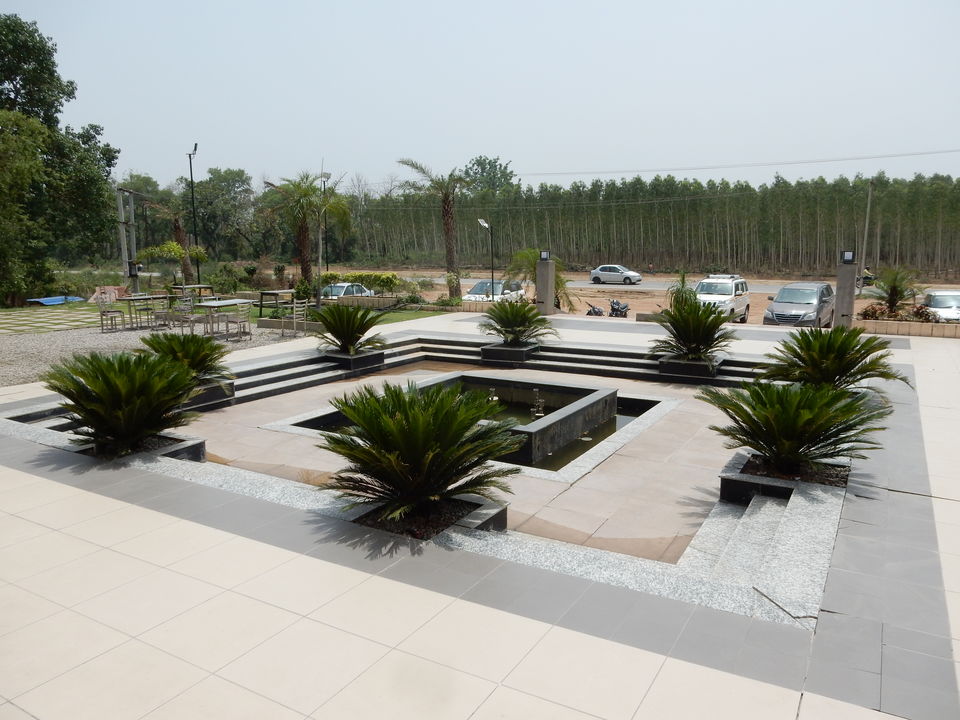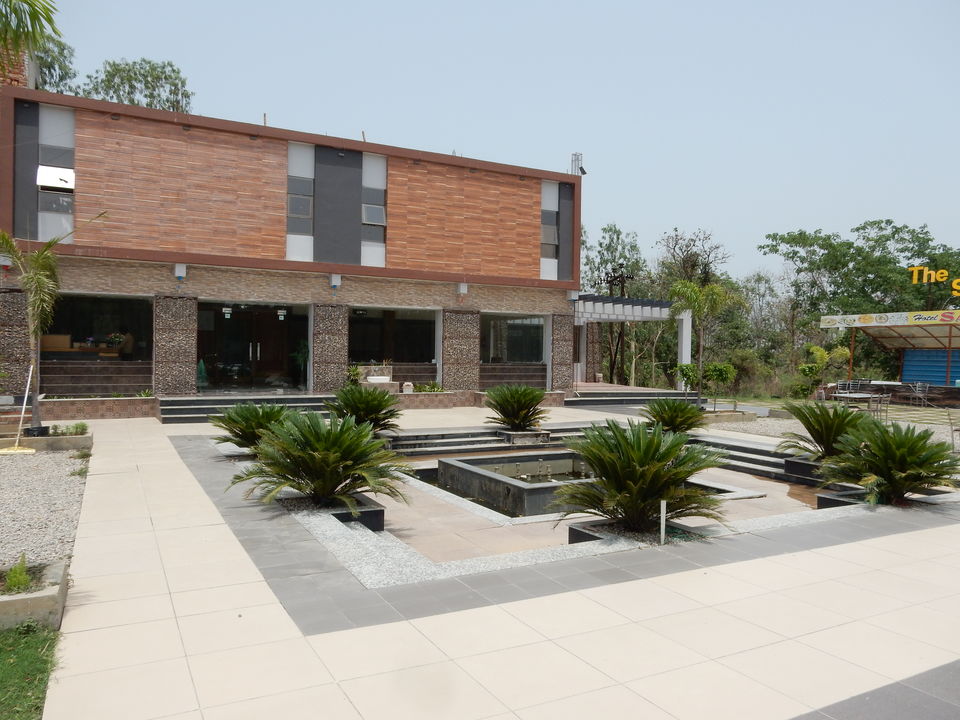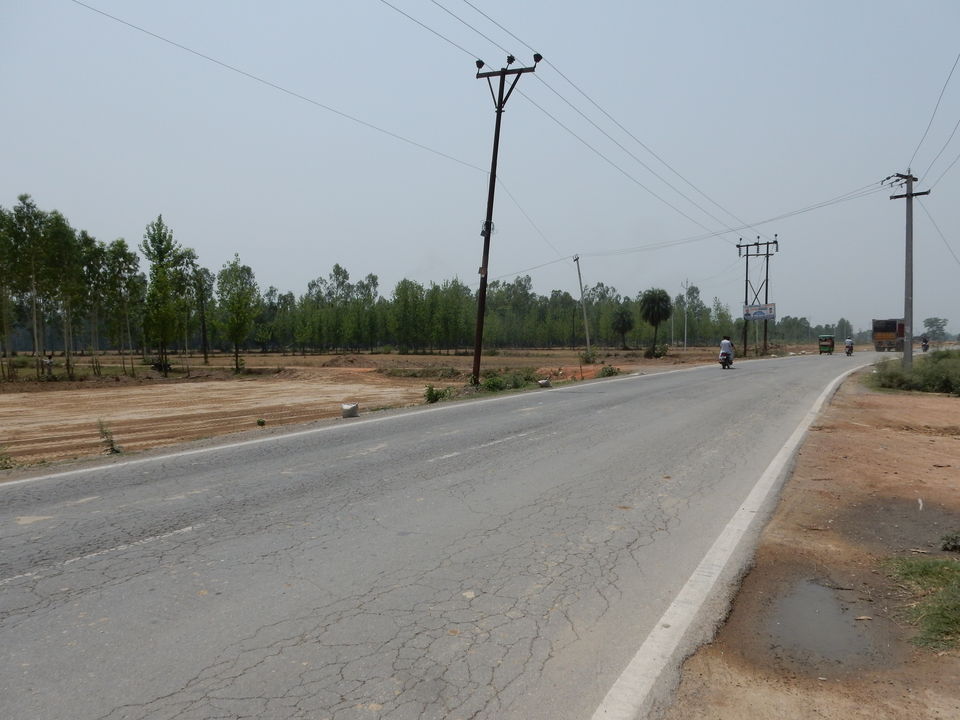 We reached Jim Corbett in evening. This was my second time to visit Jim Corbett. I was trying my luck for the 5th time to get glimpse of tiger and hence, I was excited as well as bit nervous too. We stayed in De Floresta Resort.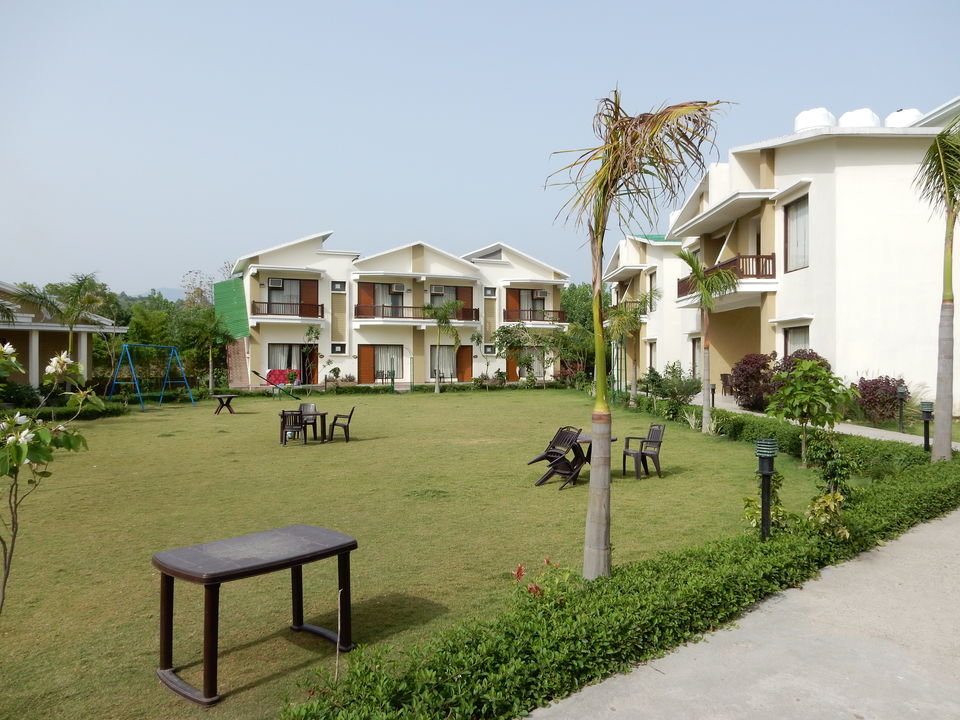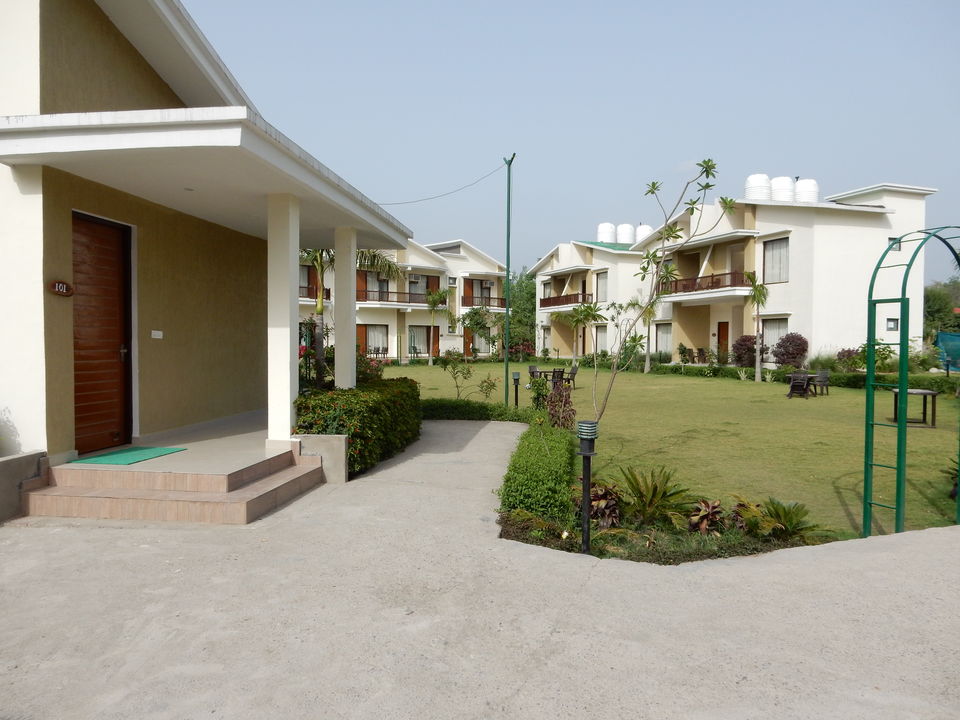 We did two safaris - one in afternoon from 3:00 pm to 6:00 pm and another one, next day, in the early morning from 05:30 am to 9:00 am. But to my bad luck, I couldn't see the tiger this time either. We did see deer, peacock, jackals etc.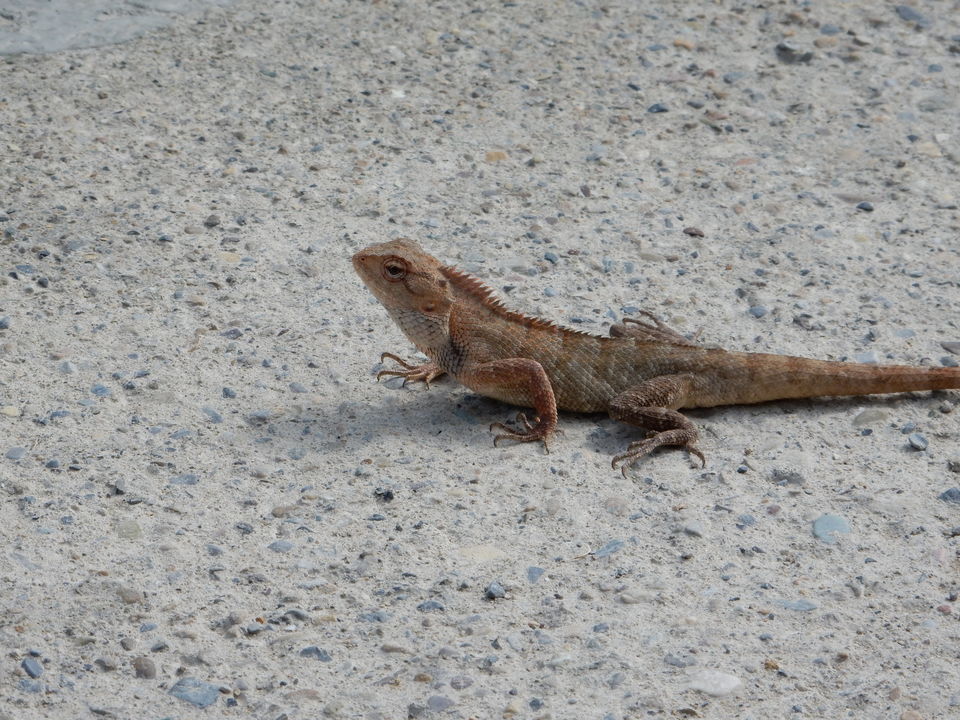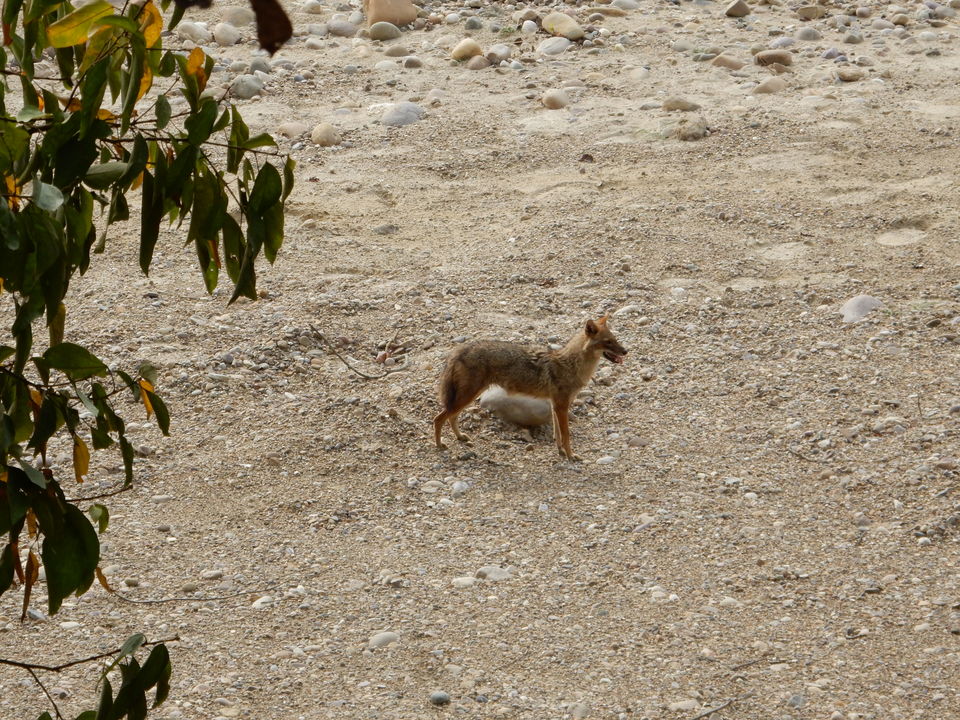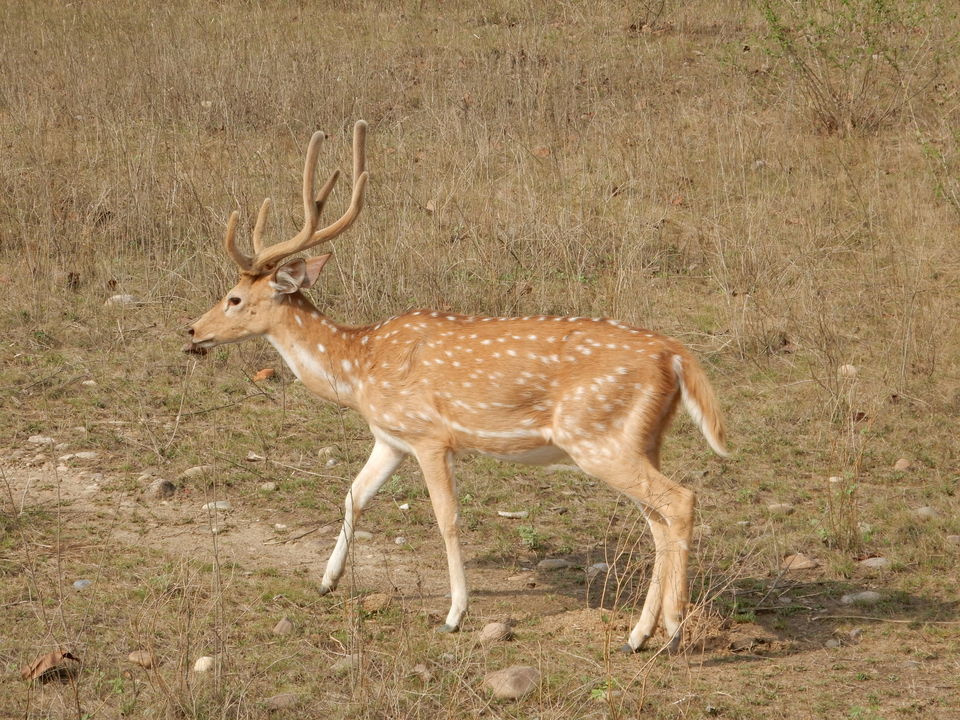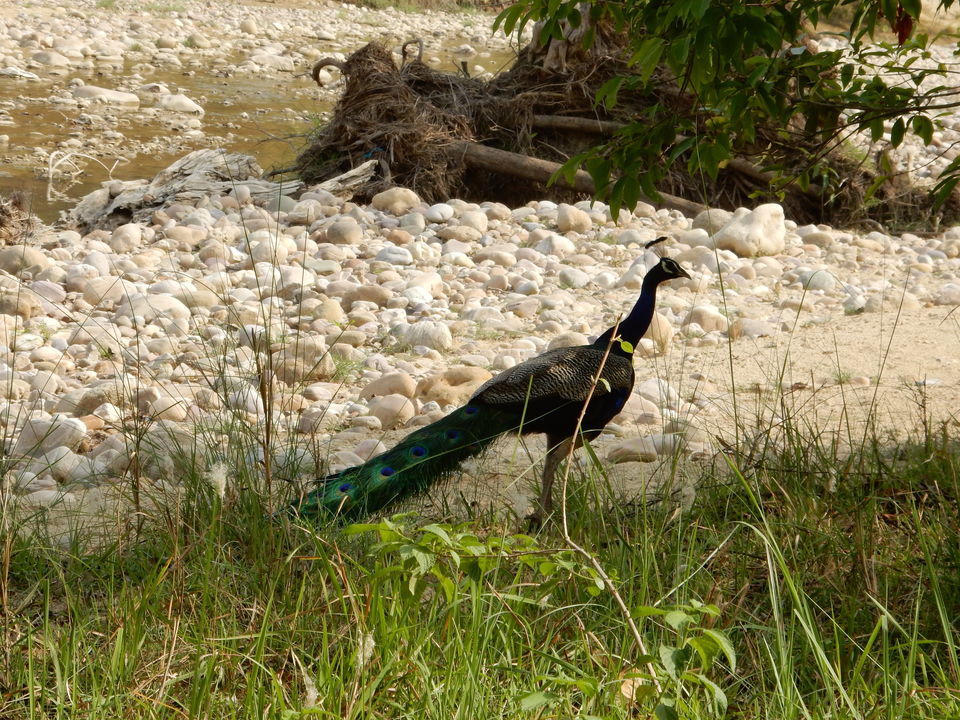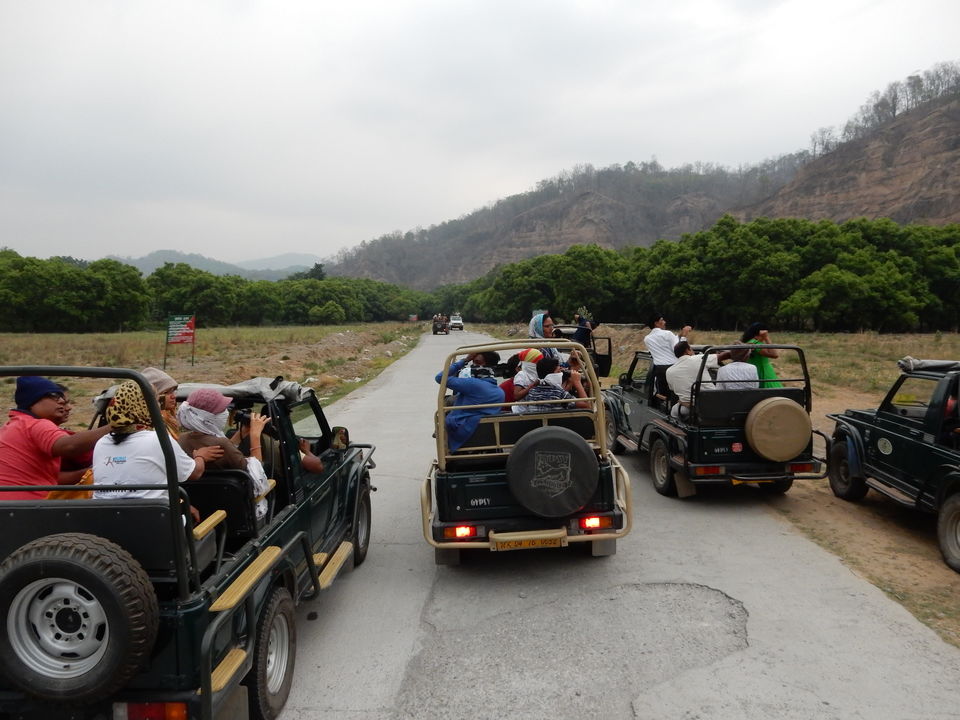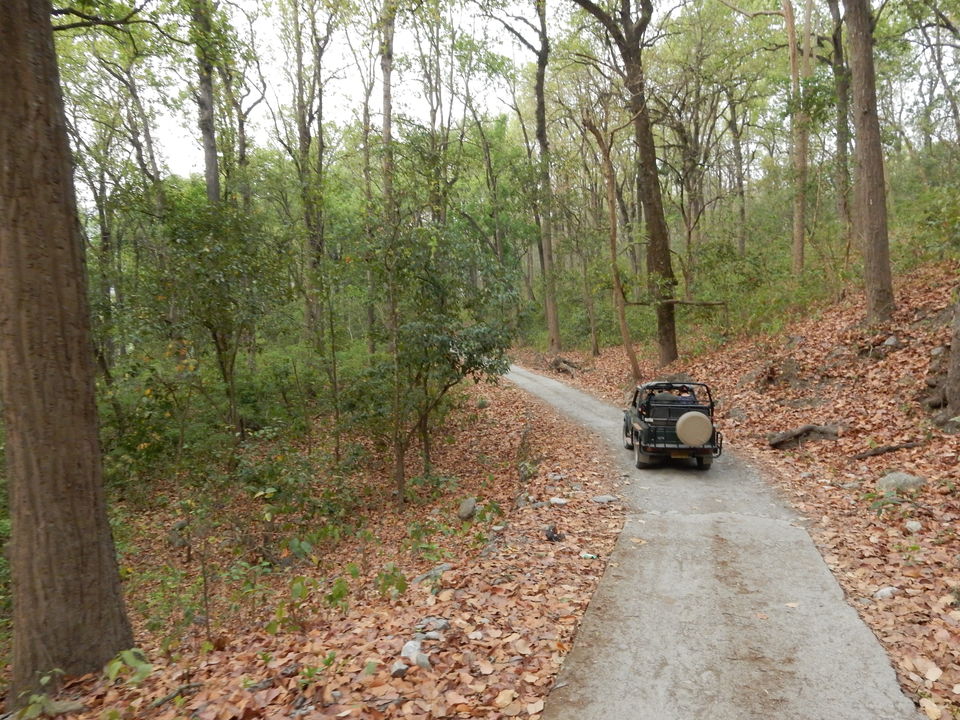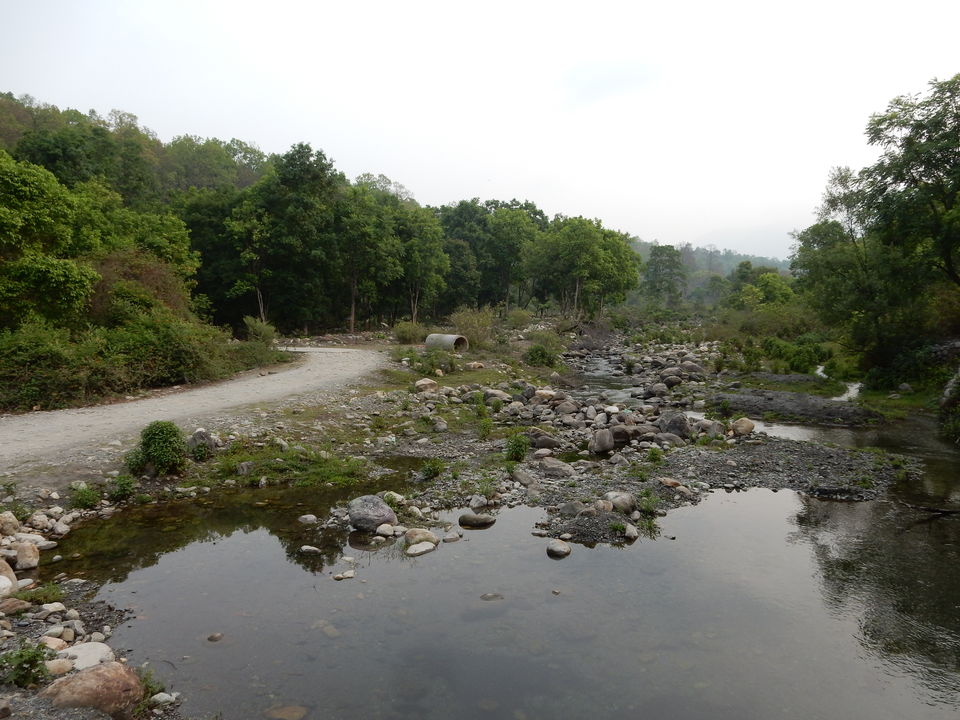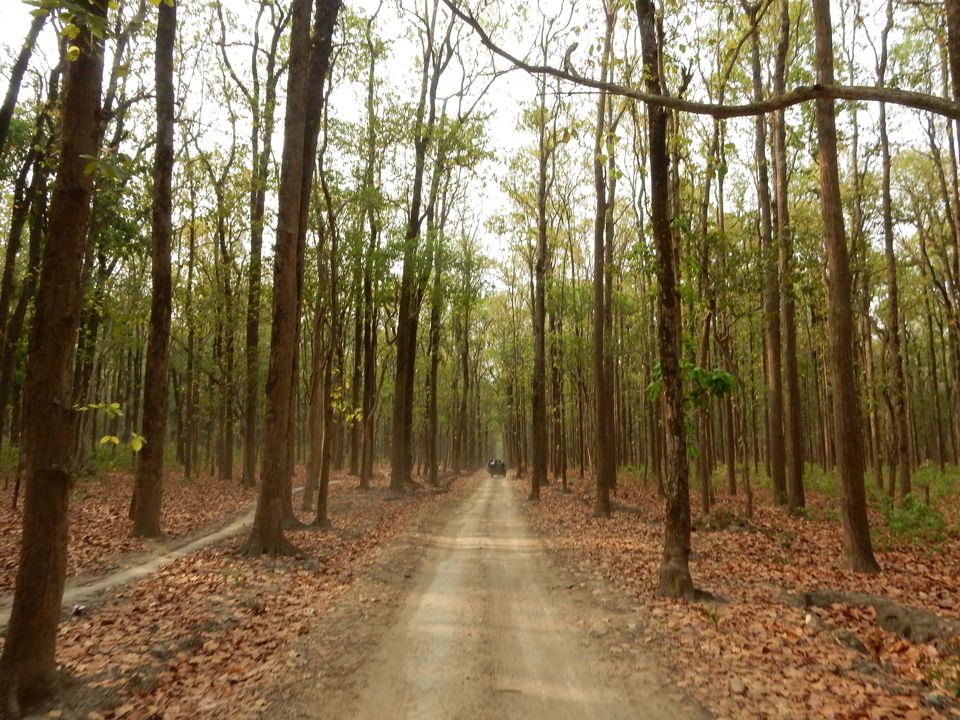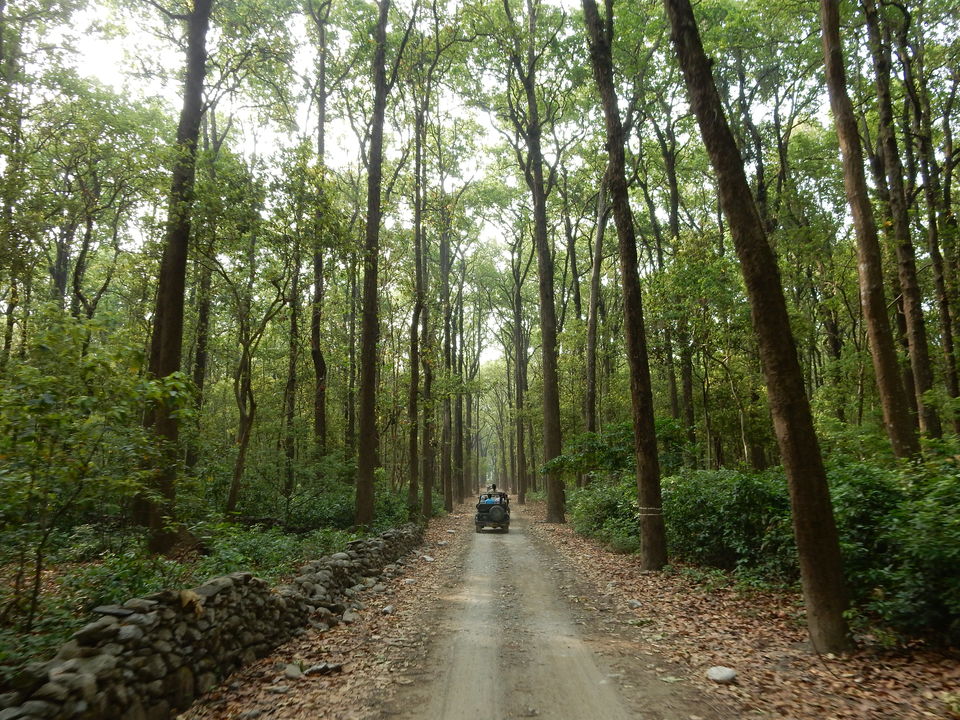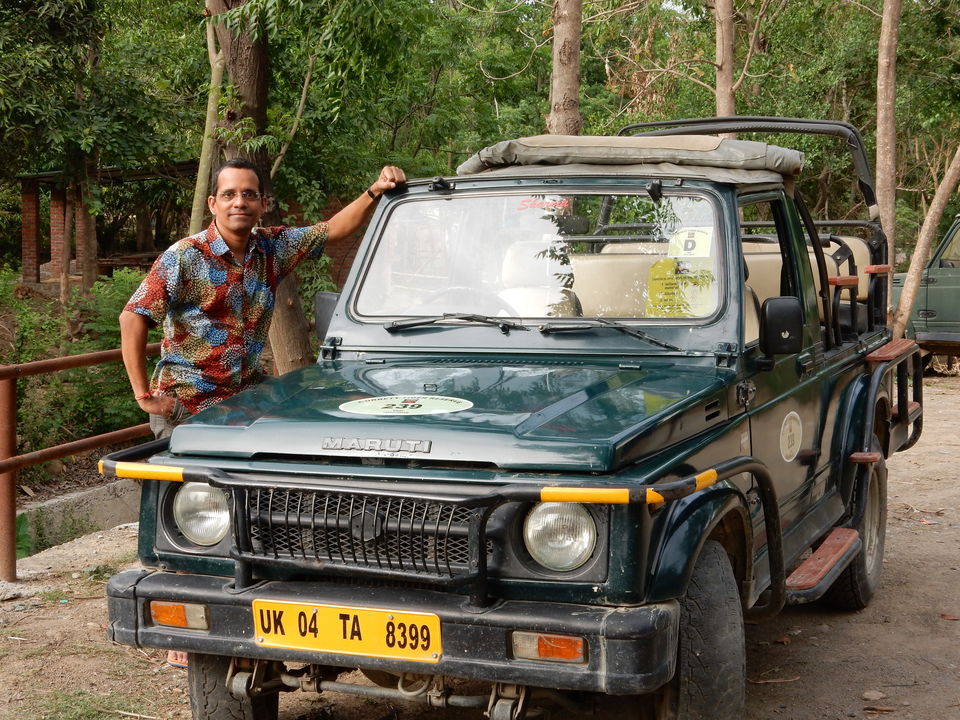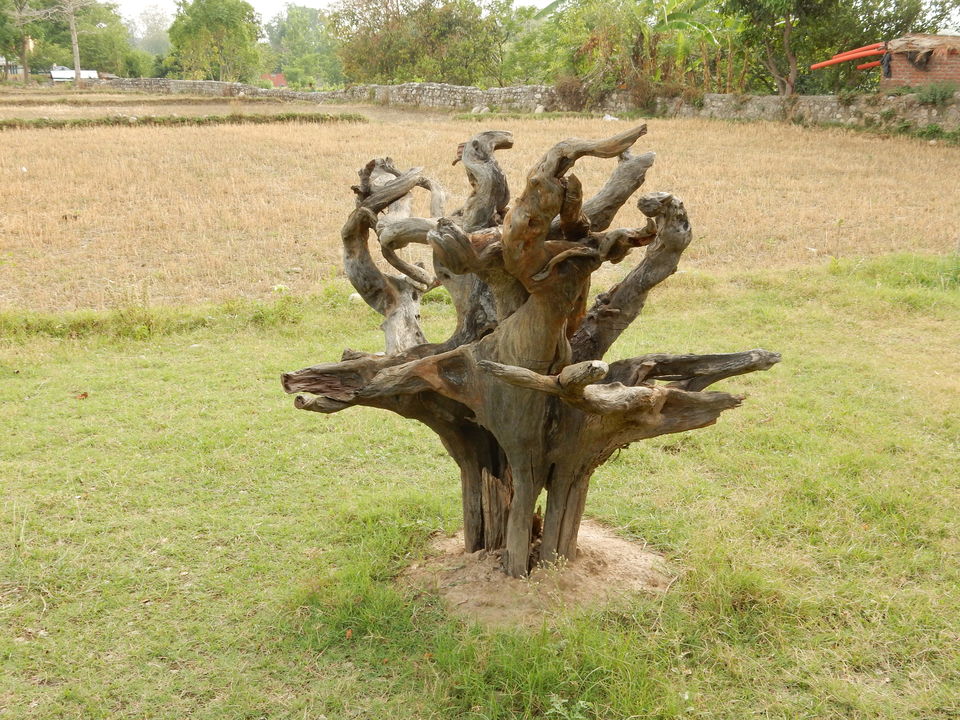 Moradabad
Before visiting our last destination, we had a stop at Moradabad. We took a train from Ramnagar (nearest railway station to Jim Corbett).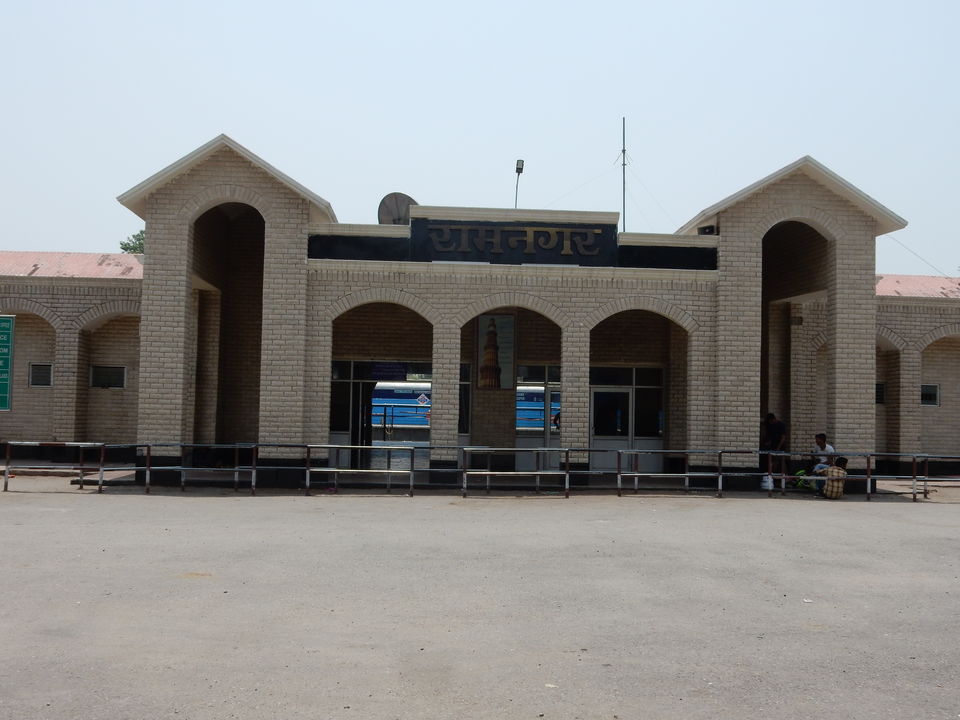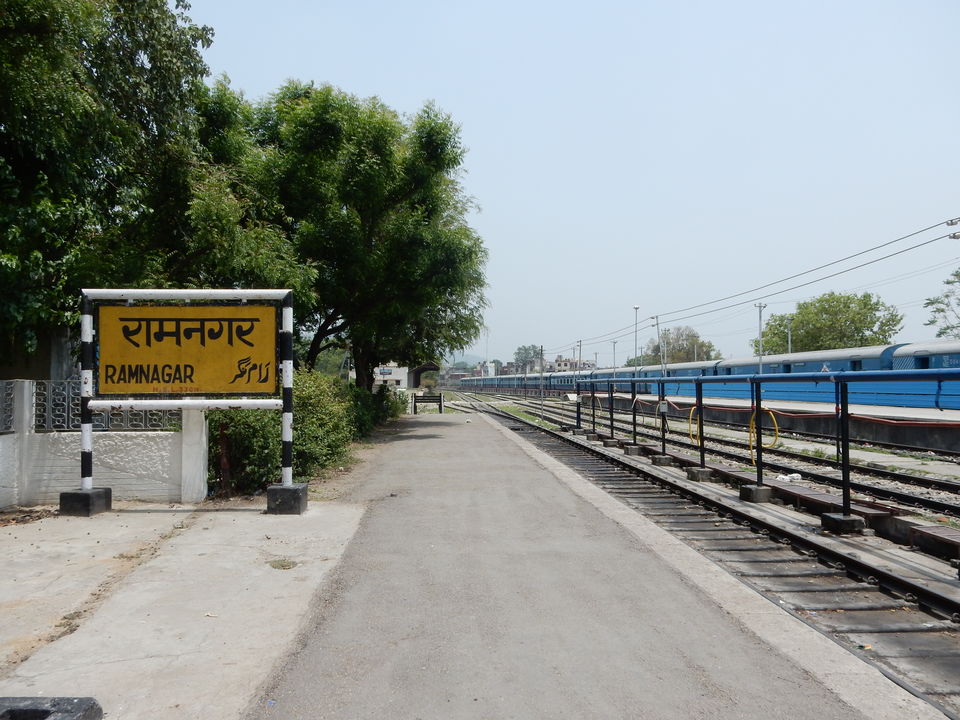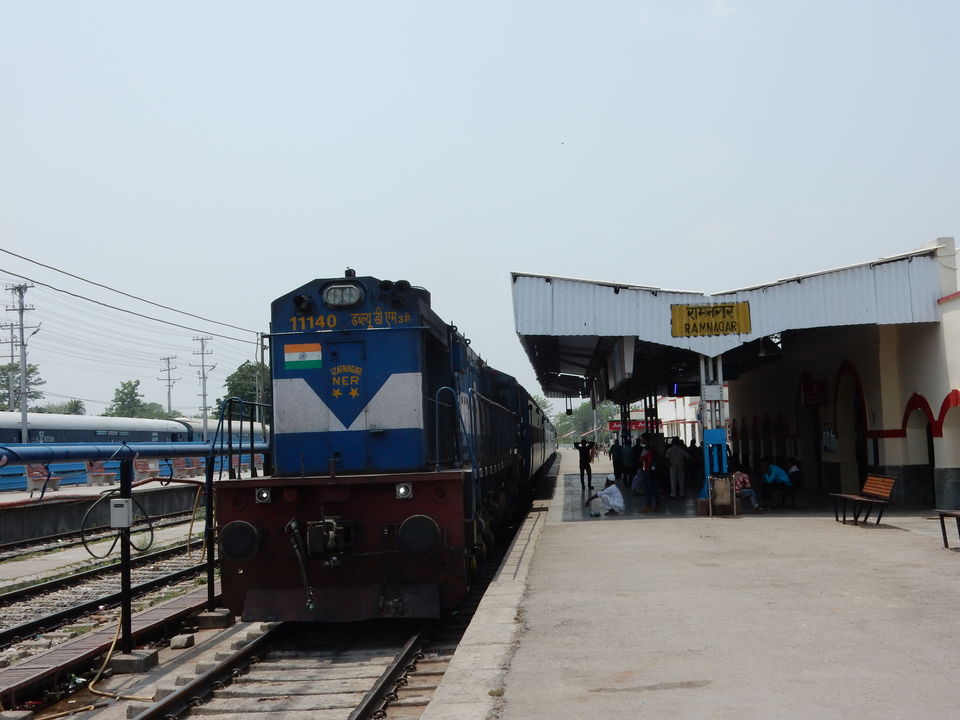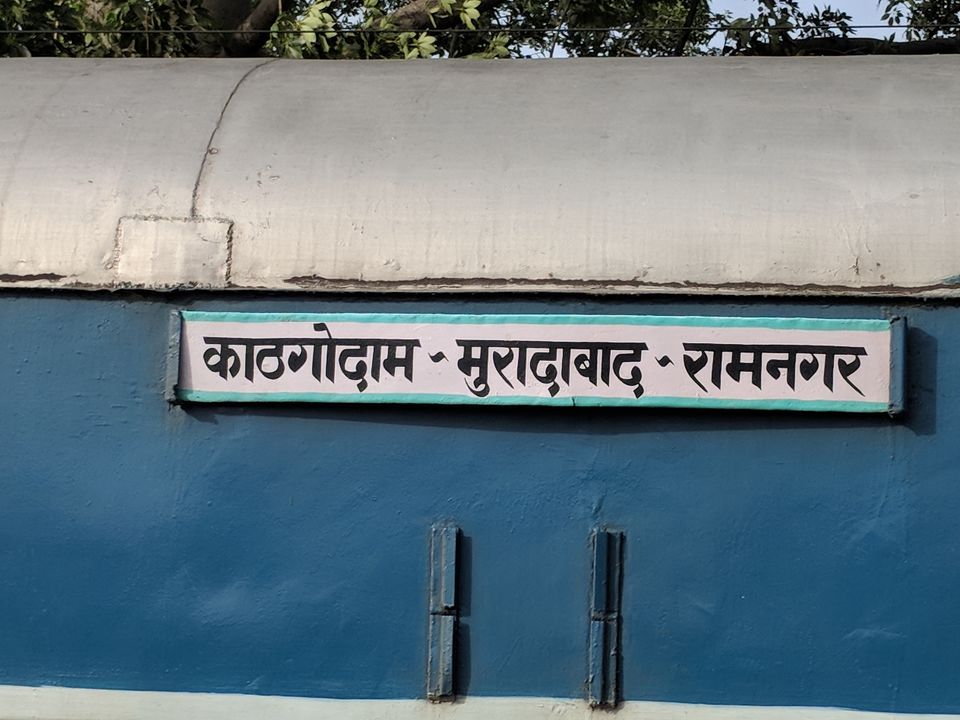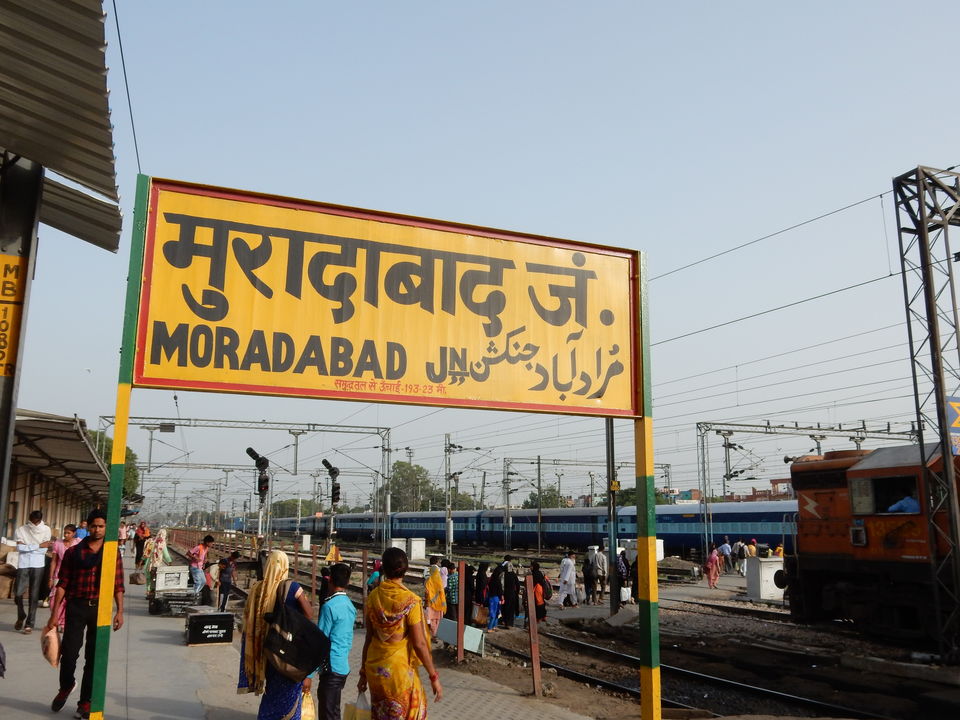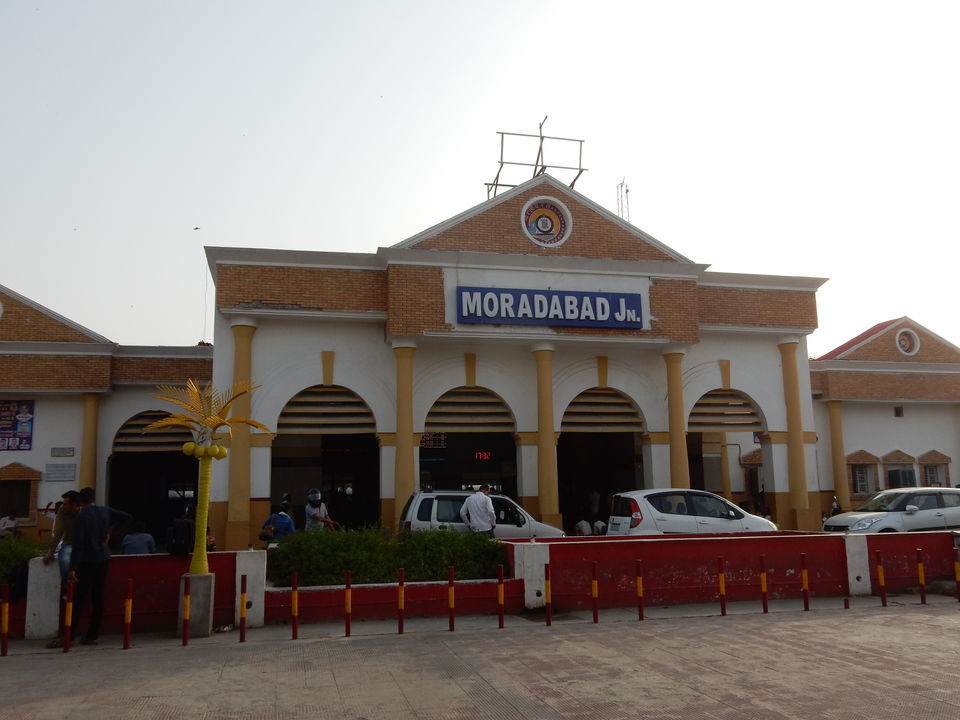 Moradabad is famous for brass utensil and has a market area called Pital Nagari (पीतल नगरी). After getting down at the railway station, we placed our luggage in lockers at railway station. With a day-pack size backpack, we headed to explore this pital nagari brass market. Pital nagari had many shops selling different varieties of brass utensils (such as glasses, vase, beer/juice glasses, water jar, hukkas etc.) After the visit, we had a chilled beer with chicken satay and an interesting chat with locals.
Lucknow
I had this must-have food destination on my list. I wanted to try out non-vegetarian delicacies of Lucknow, such as Kakori kebab, Tunde kebab, Gilawati kebab; and also other food items such as Nihari kulcha, biryani, Awadhi cuisine, Lucknow paan (beetle nuts) etc.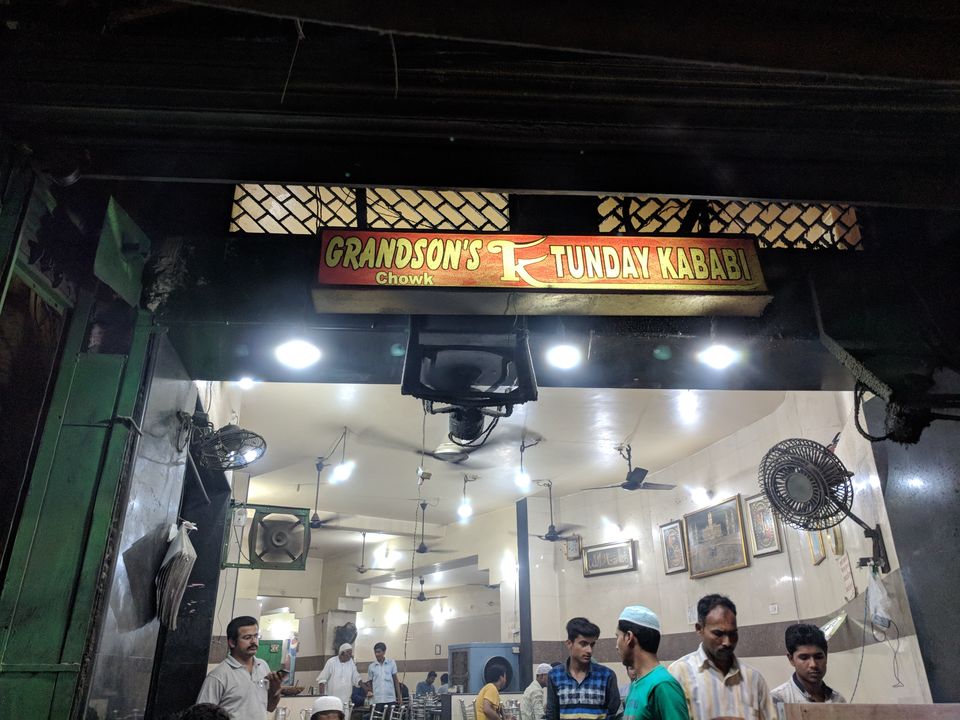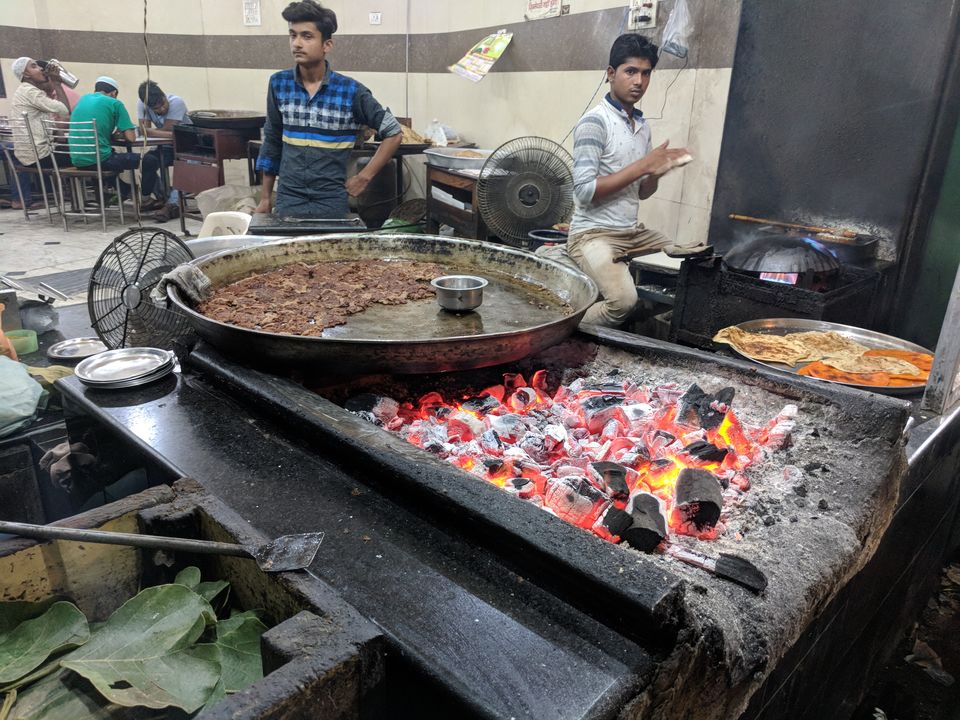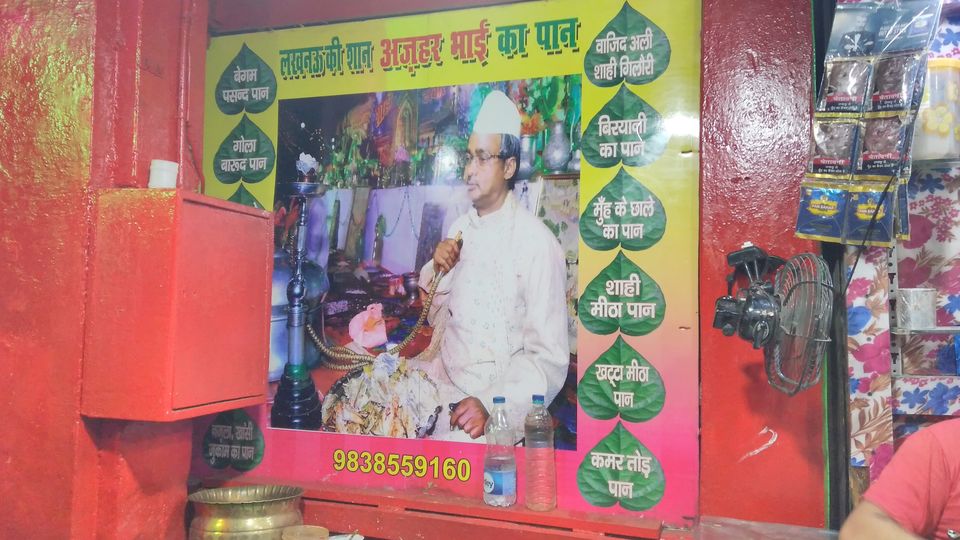 Besides food, Lucknow had beautiful historical monuments and architectural buildings. This includes places such as Bada Imambada, Chhota Imambada, Rumi Darwaza, Ghanta Ghar (clock tower) and lot more...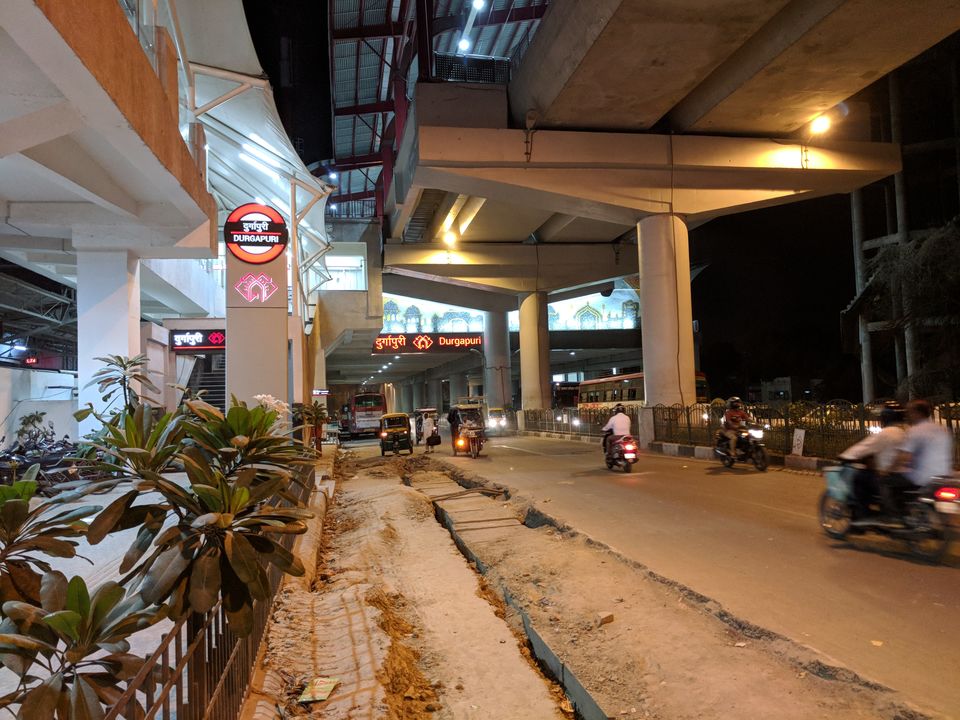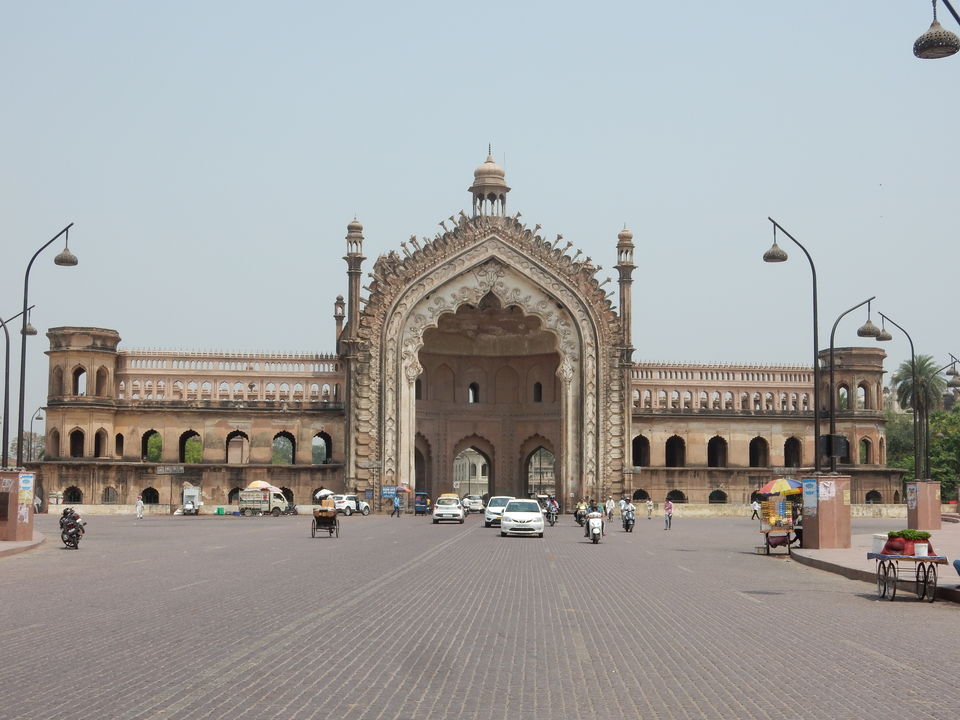 Bada and Chhota Imambada
There are two courtyards; big and small (Bada and Chhota Imambada - बडा और छोटा इमामबाडा) and both are architectural masterpieces. There are beautiful carvings and paintings on these two buildings.
Bada Imambada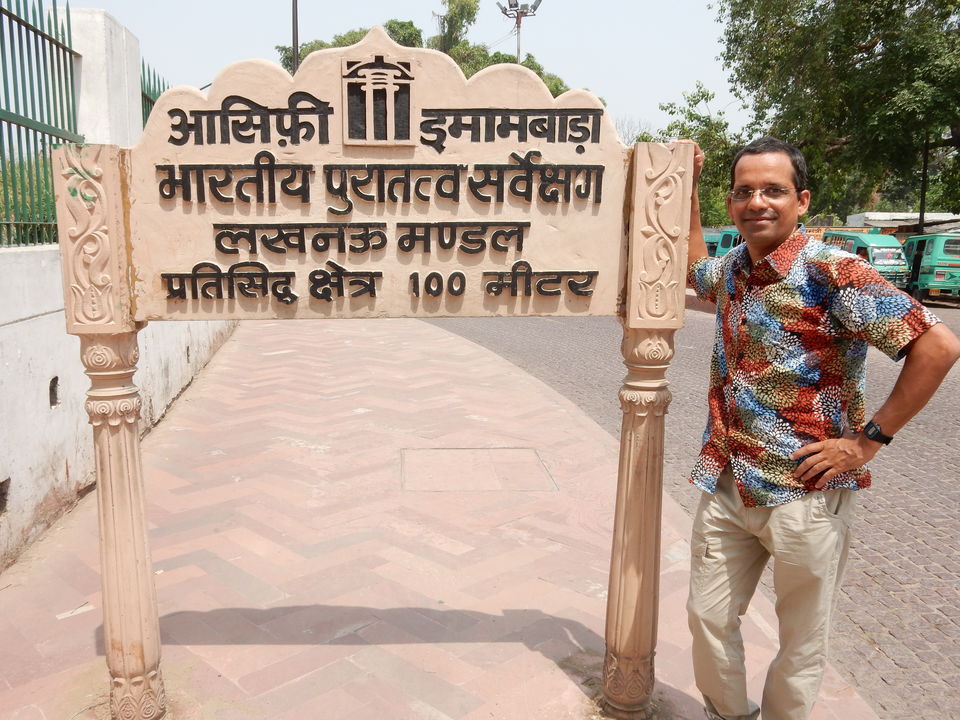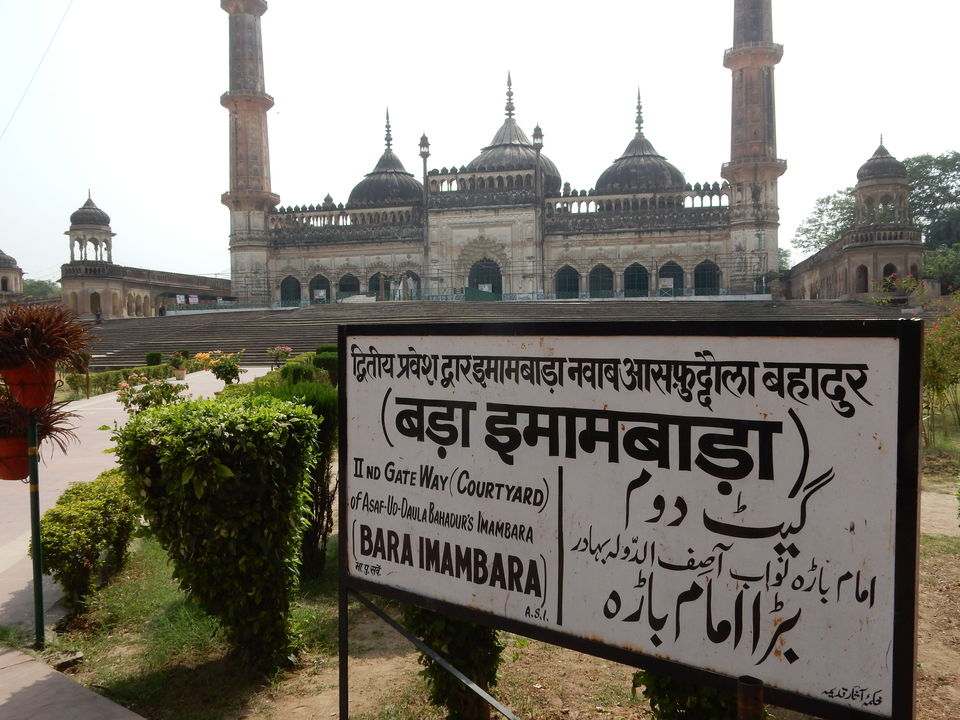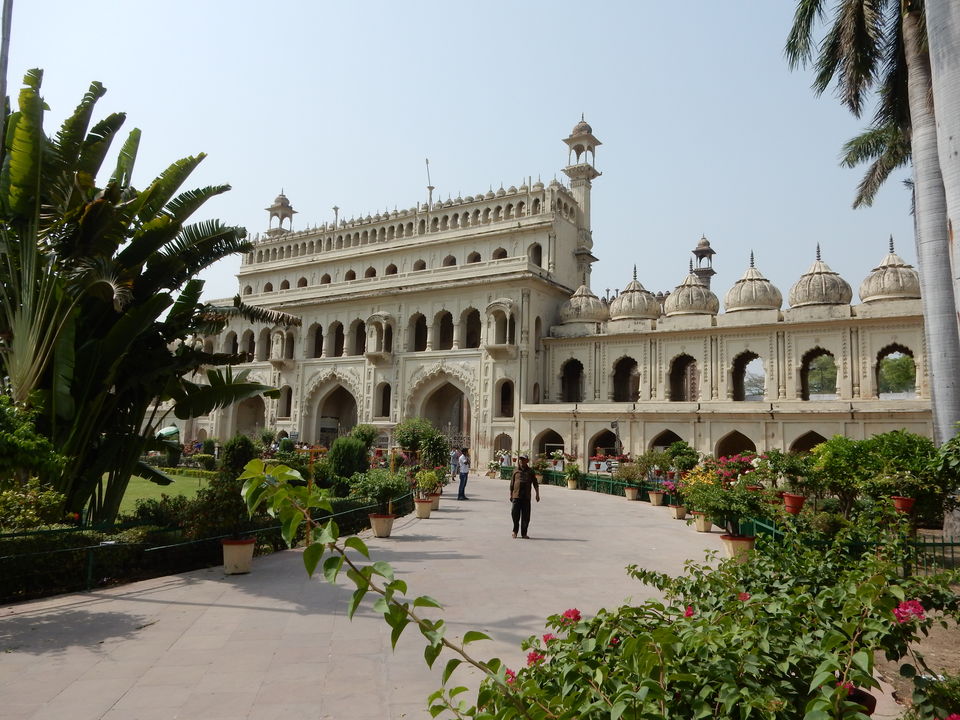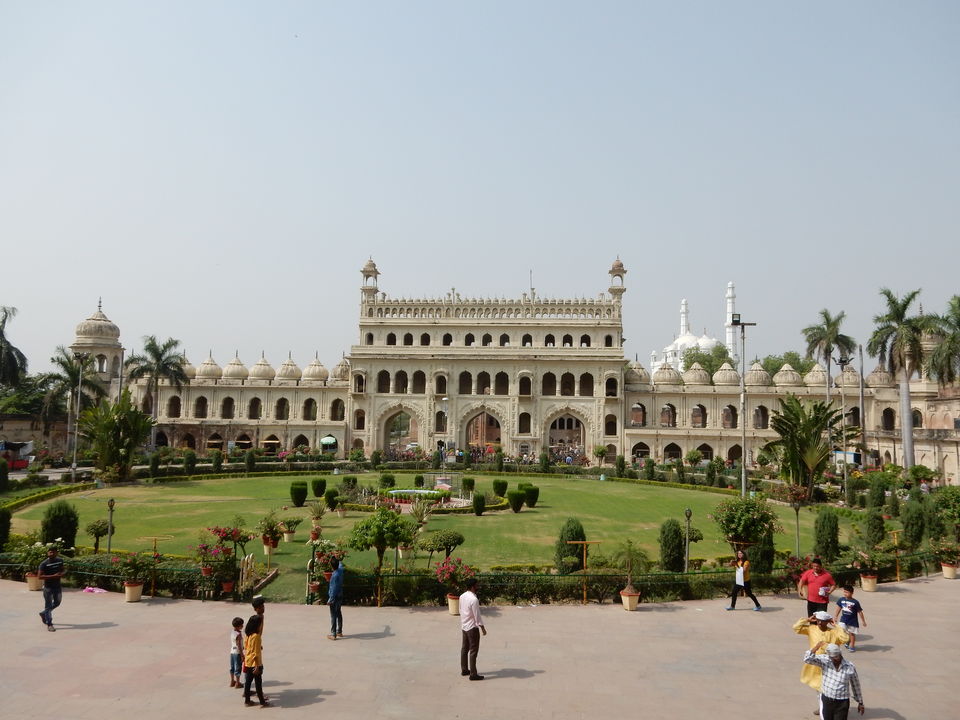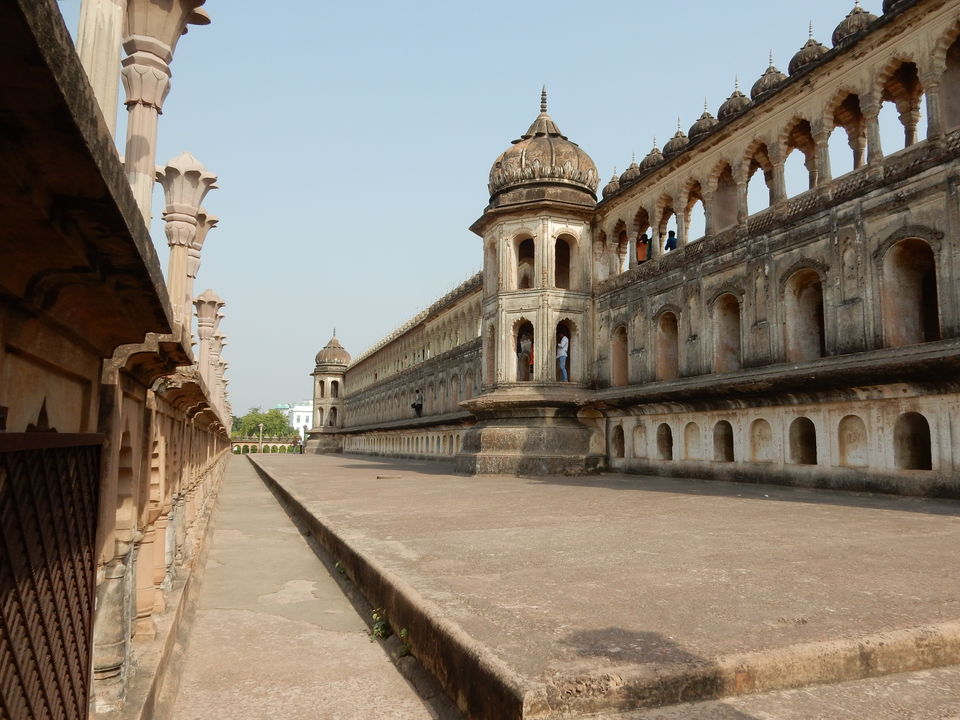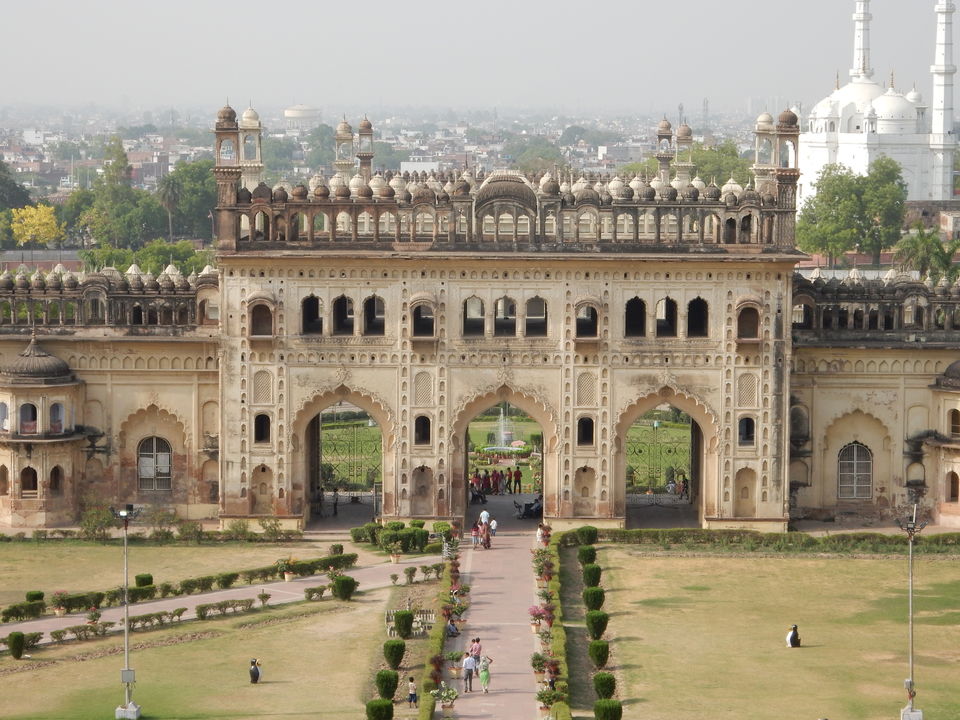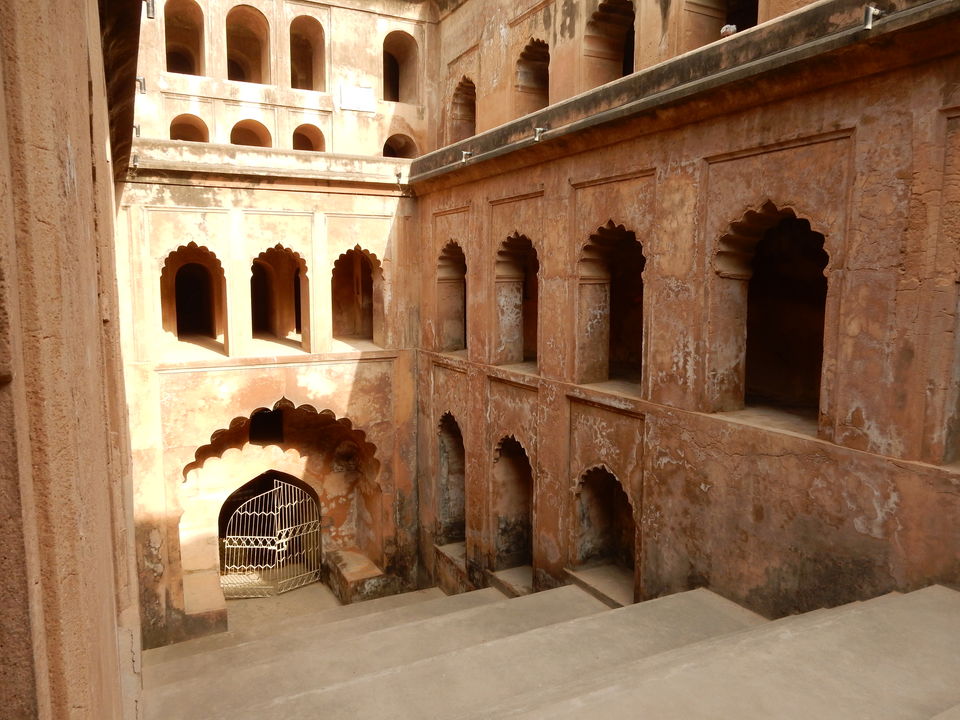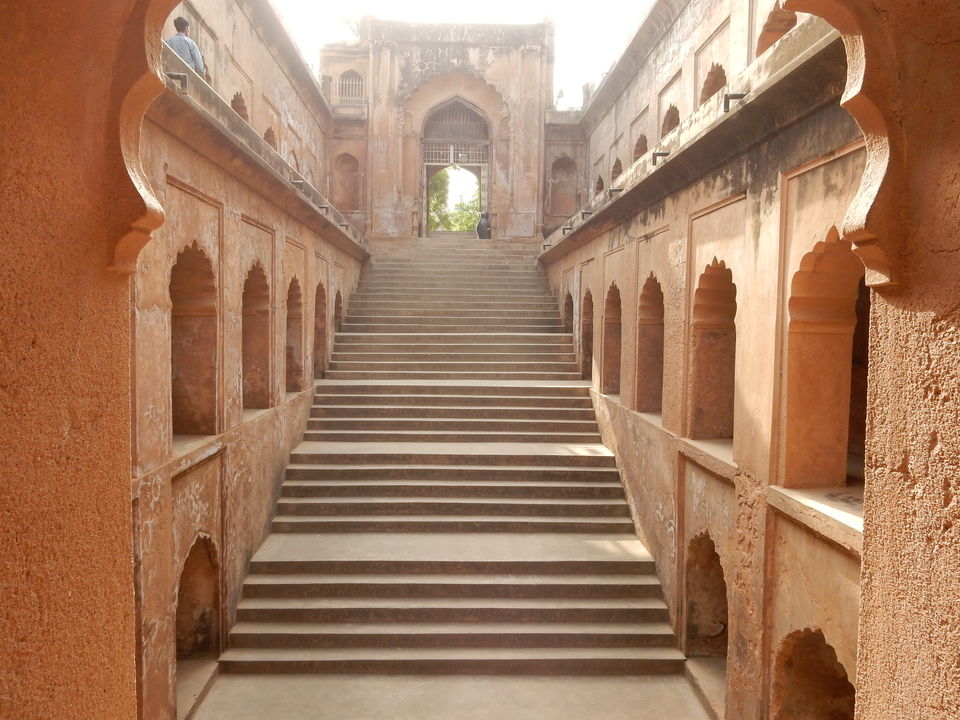 I observed an interesting thing in these monuments in Lucknow. Most of them had a picture/carving of a fish. When I asked about it, I was told that fish was considered as auspicious. Fish is considered as an universal symbol of good luck, prosperity, fertility and femininity. Read more about this HERE.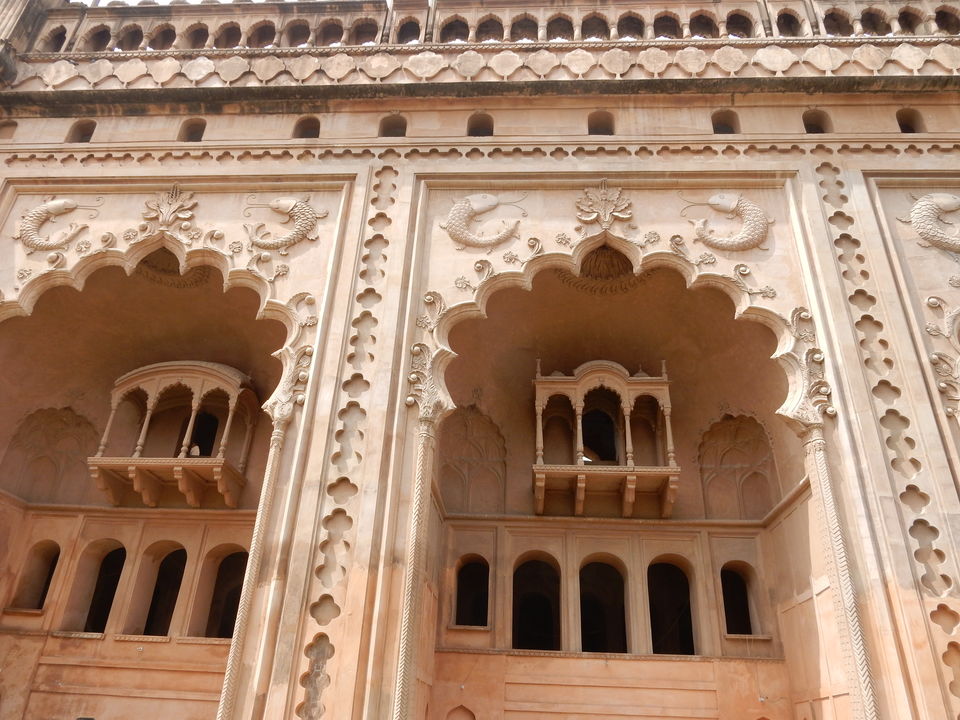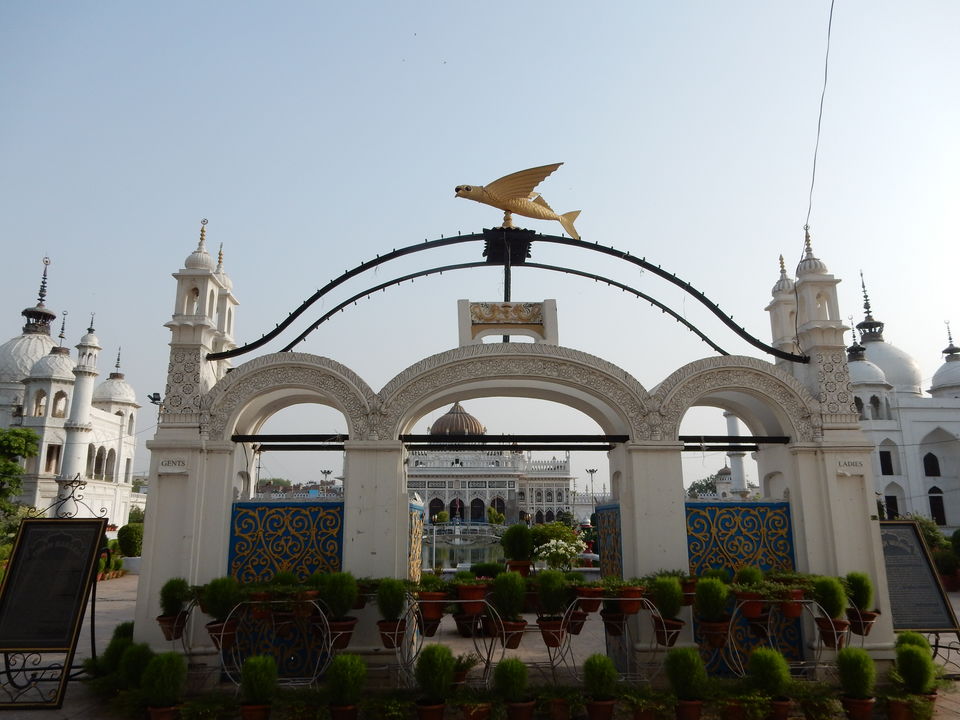 Chhota Imambada
Chhota Imambada is located near Bada Imambada. It is not at a walking distance, but an auto-rickshaw can take you there.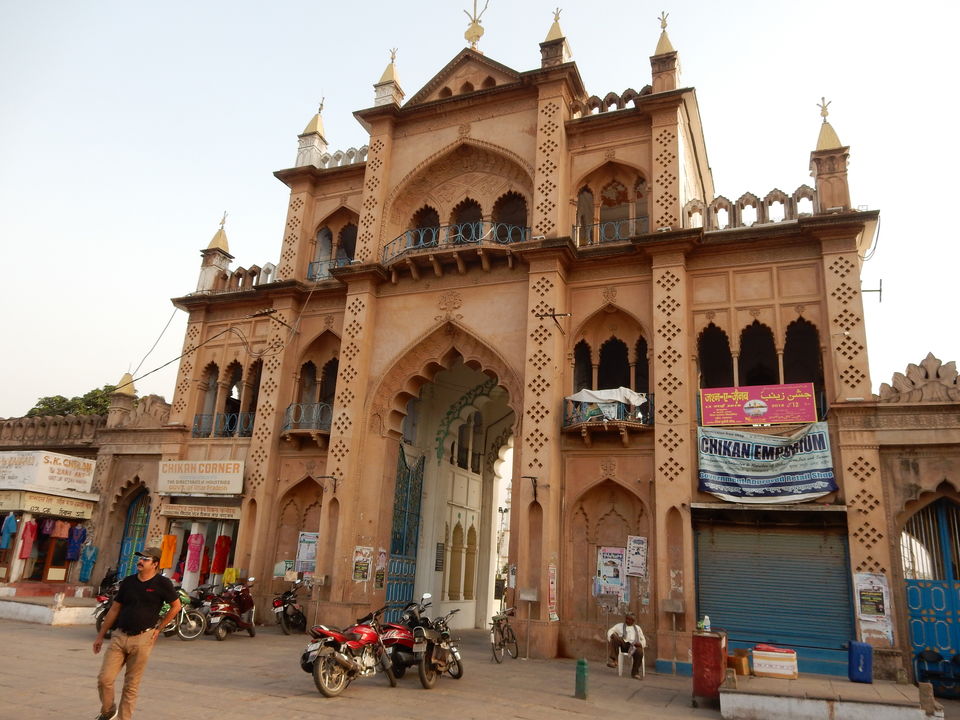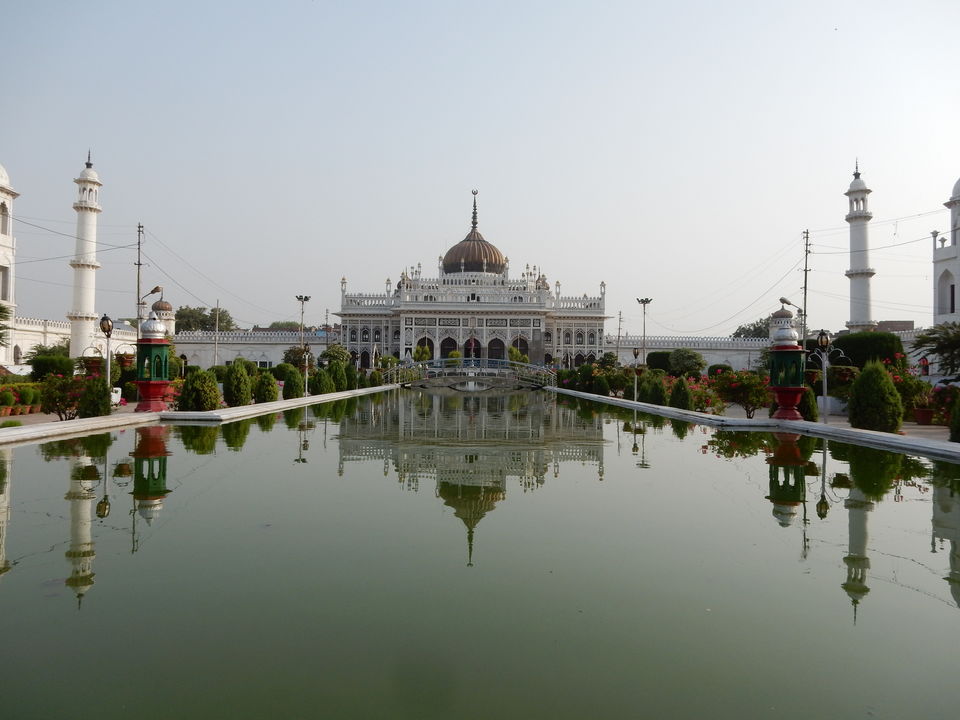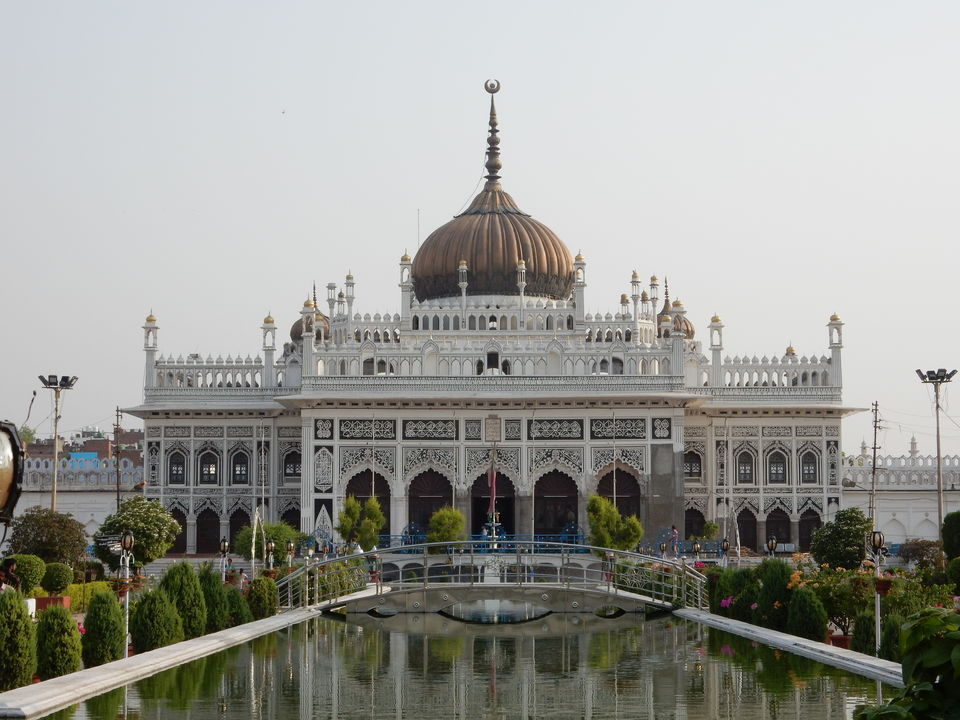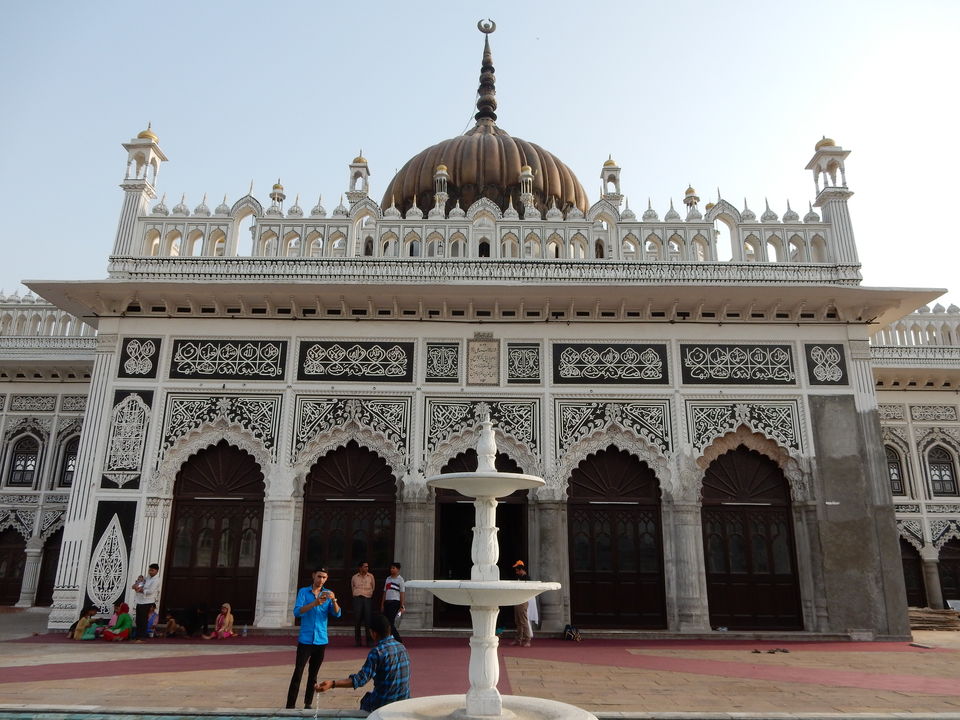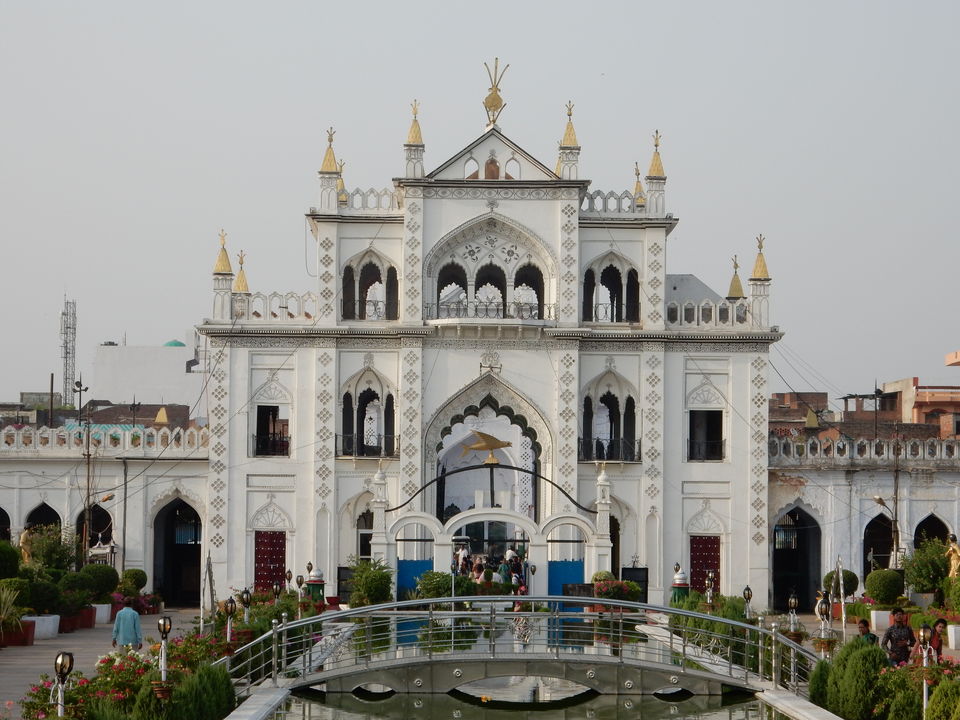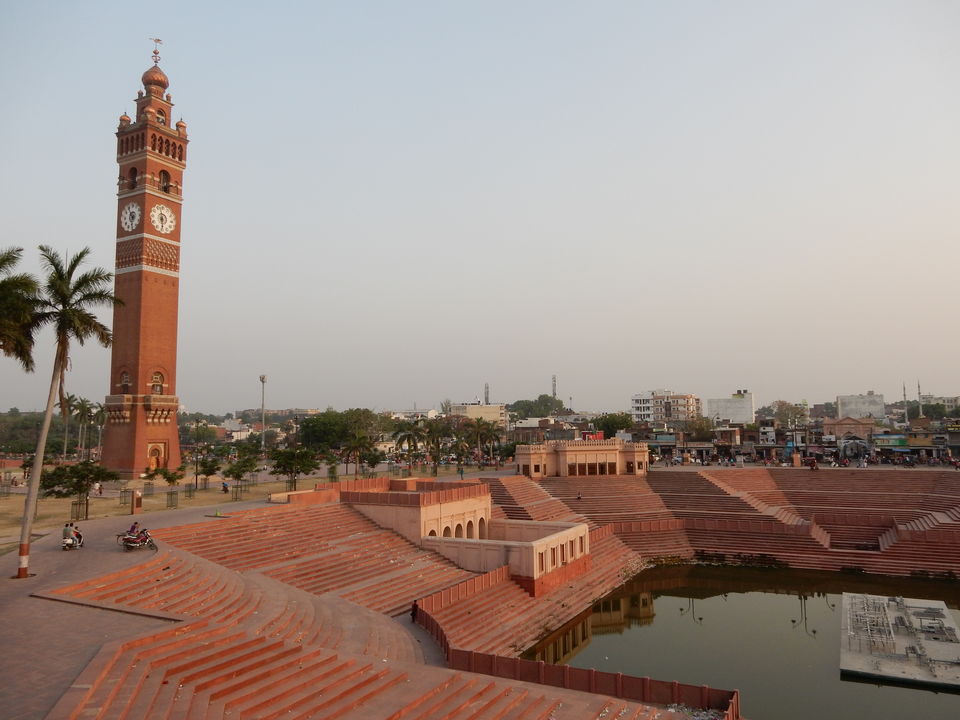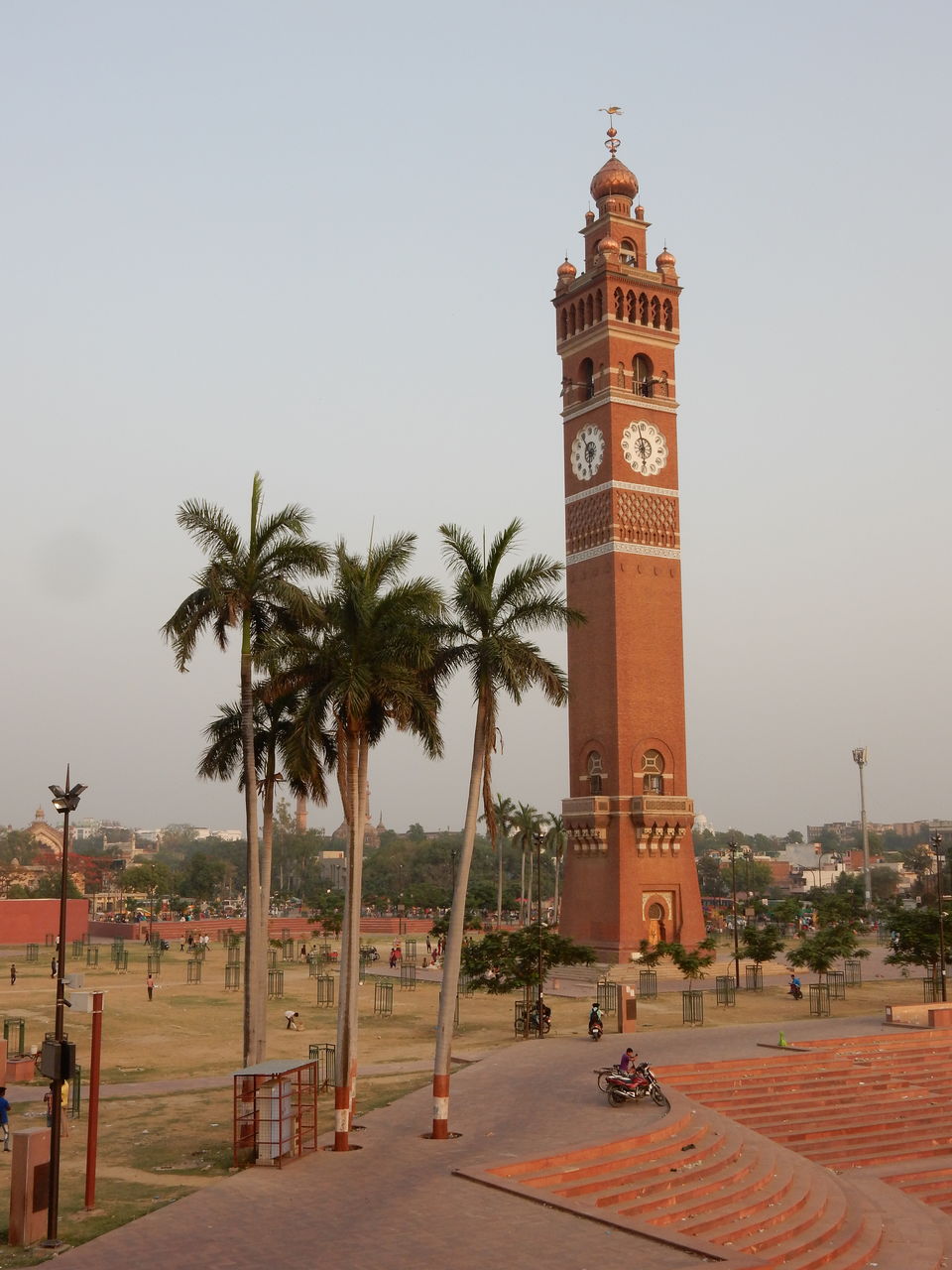 Well...., that's not all, and there is a lot more to write n' share! Besides sightseeing, eating, sports; travel offers you tons of memorable experiences, meetings with interesting people and fellow travelers. So keep traveling, keep exploring and enrich your life with experiences and life-time memories!
Travellers' Tips & InfoBox
Route taken
Pune to Delhi (by air) --> Delhi to Haridwar (1N/2D), by train --> Rishikesh (1N/2D), by bus --> Jim Corbett (2N/3D), by car --> Moradabad, by train --> Lucknow (2N/3D), by train --> back to Pune (by air).
Accommodation
Hotel Queen, Haridwar | Zostels, Rishikesh | De Floresta Resort, Jim Corbett | Hotel IP Palace, Lucknow