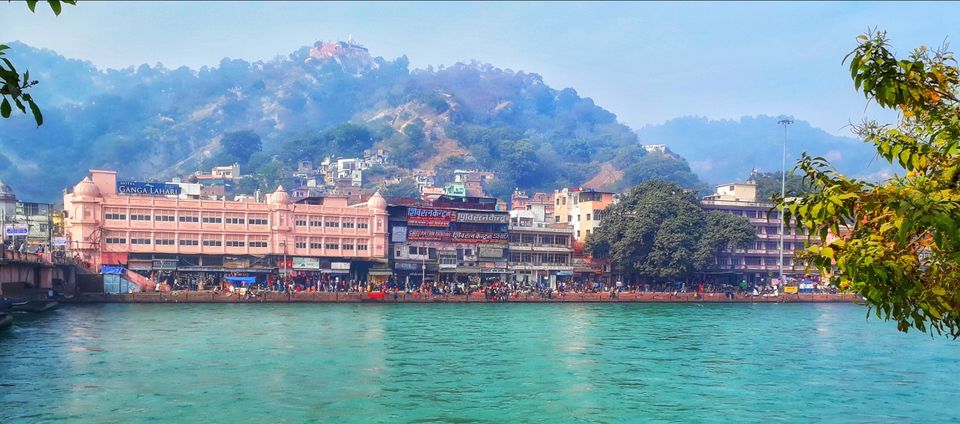 My semester exams had ended on 31dec and I was a bit disappointed that my new year was spent preparing for exams.i had not travelled alone till now and to invigorate myself after a month of exhaustion from exams ,I decided I will travel alone somewhere.
However ,my parents did not permitted me traveling alone hence I asked my chaddi-buddy Ashish to join and to my surprise he joined in.
Plan was to visit haridwar and rishikesh we decided one day for haridwar and one for rishikesh.
We took masoorie express from old Delhi till haridwar with no reservations.we managed to grab upper births in the general compartment.while traveling on a budget you don't get to make reservations. at nazeemabad junction we came to know that massorie exp is a link train and our general coaches were bound for kotdwar instead of haridwar. so we had to change coaches at 4am and we did not found any empty seats in other general coaches. at 8 am, we reached haridwar.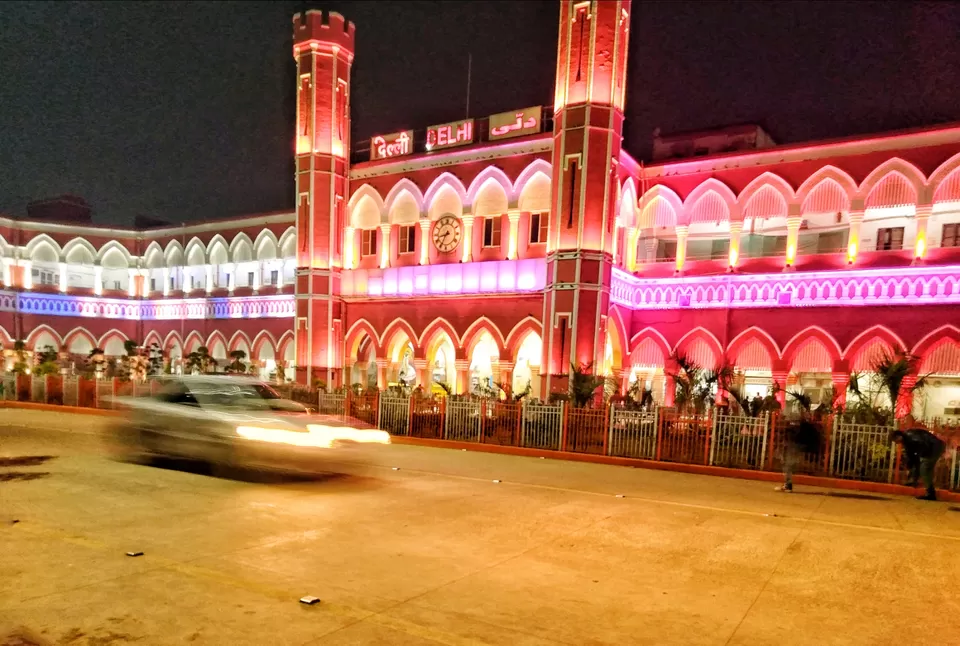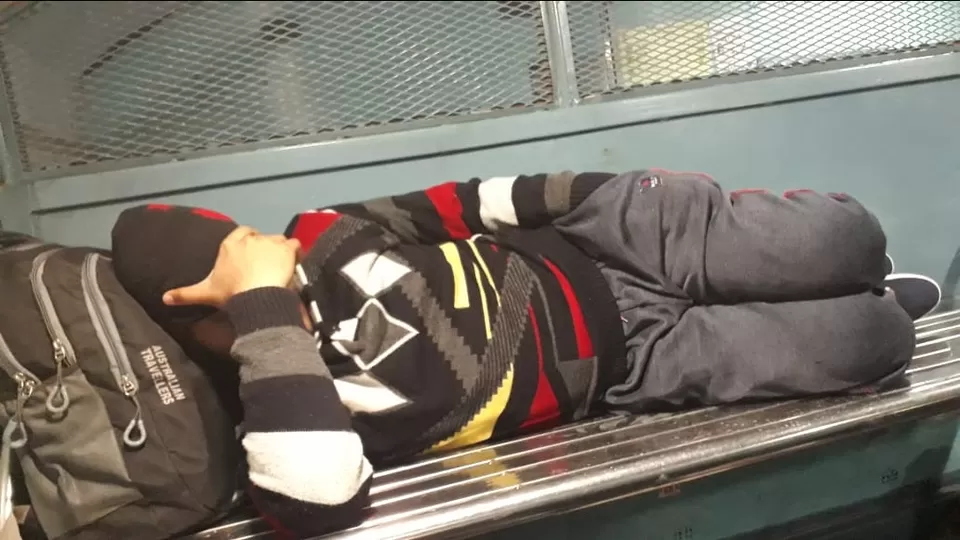 Haridwar railway station was relatively cleaner than old Delhi railway station. After we came out of the station we were greeted by the mansa Devi hill which stands majestically tall as you come out of the station on your left side. also we were welcomed by the numerous rickshaw drivers who were there with the best hotel deals for us. of course we ignored them and made our way towards the har ki pauri using Google maps. however eventually we took an e-rickshaw for 10 rupees per person after a little negotiating.after reaching har ki pauri we spent a few minutes at the ghats taking in the breathtaking flow of river ganga. it was absolutely majestic. the sun was rising ahead of us and it was greeting the river ganga which created breathtaking site ahead of us.time for breakfast, We had khasta kachori for 25 per plate which I found a little bit on the steep side.after taking a stroll all over the ghats of the river ganga as we decided to take a bath in order to visit mansa Devi temple next which is a short trek from the har ki pauri.believe me when I say, the water was freezing cold. I doubt how it was not in the ice form.
After bathing we started our journey towards mansa Devi temple avoiding awarding little kids who hand you stuff and then ask for money even if you don't want to buy the stuff. There are a lot of langoors and Macack monkeys on the way of mansa Devi temple after reaching mansa Devi temple we did Pooja and came back to the ghats it was time for lunch we had our snacks and then decided to find a room cause it was already 2 p.m. and we were exhausted .we wanted to attend the evening aarti at the ganga ghats at 5:00 p.m. we got the room for quite cheap prices of 200 rupees for two persons it was a homestay however we had to negotiate for the price. After 2 hours of sleeping we got ready and reached har ki pauri for the evening aarti at evening the flow of river ganga was faster than it was in the day now it was 6 p.m. and with took a stroll through the Bada Bazar market in the haridwar trying to find something to eat.also it was hard to locate a ATM machine here .thereafter we came back to our room and slept.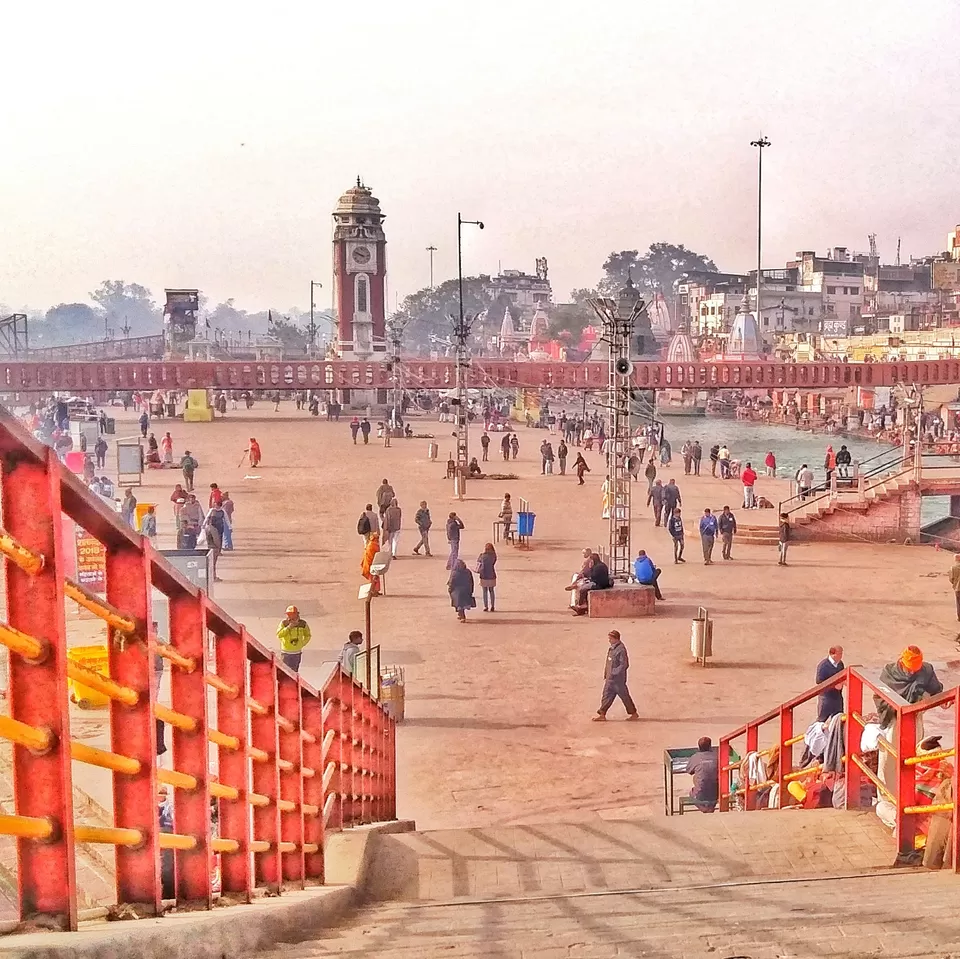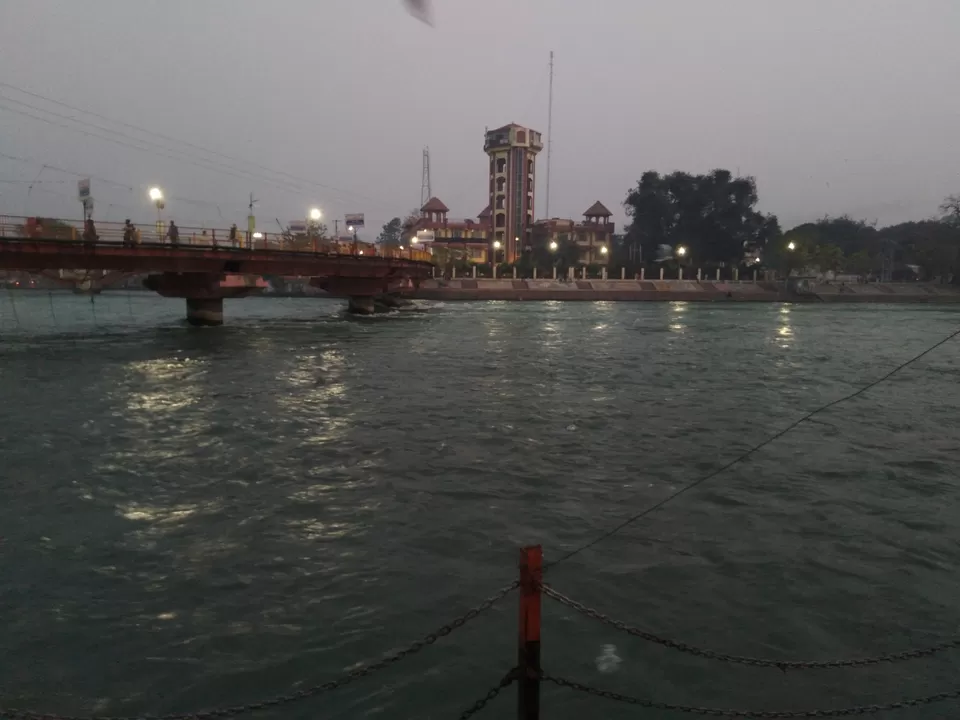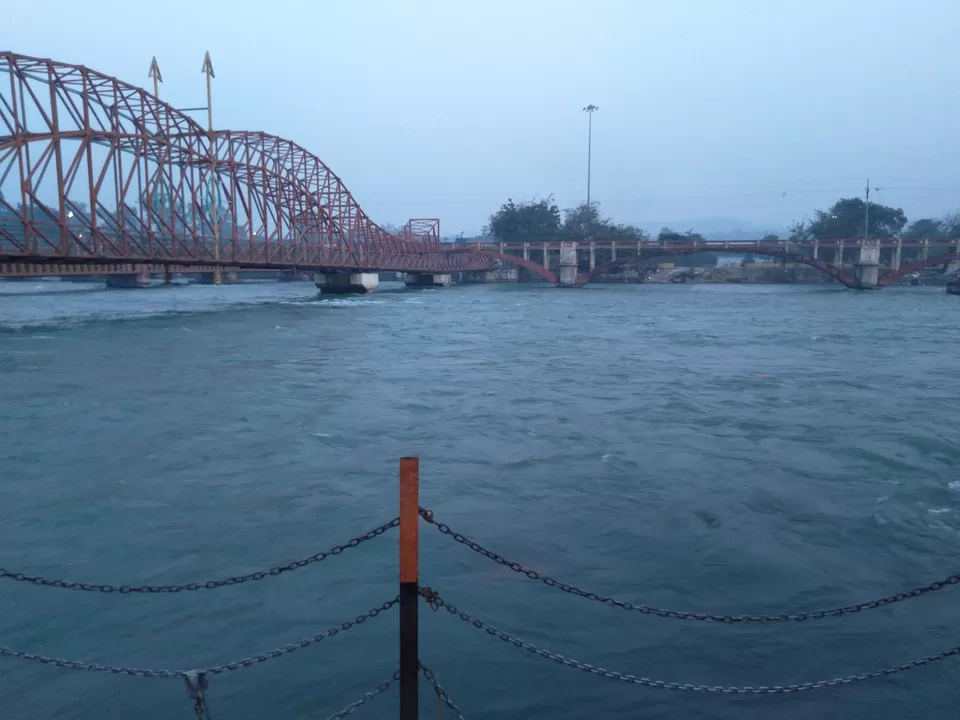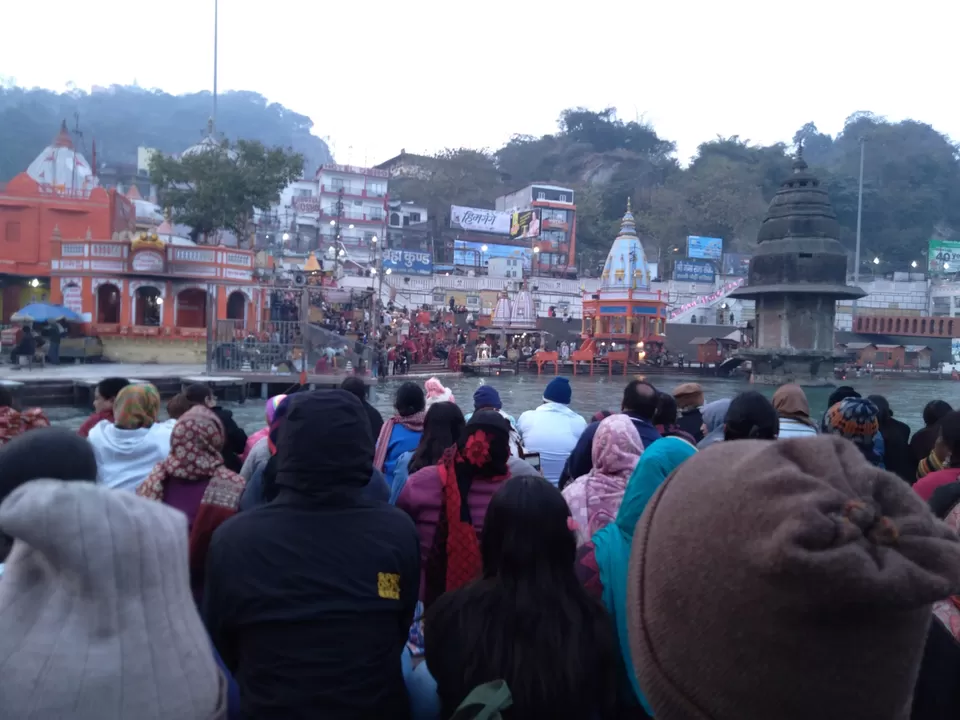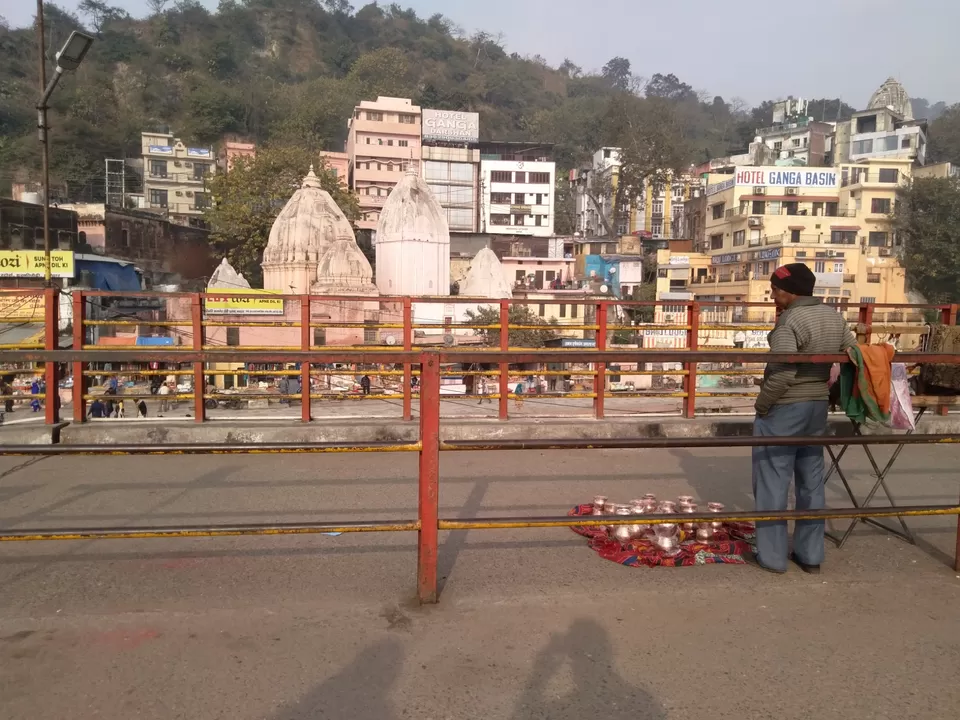 It was the day reserved for rishikesh. the train was at 7:00 a.m that got us up early at 6:00 a.m. after taking a freezing walk through the sleepy haridwar streets we reached haridwar station,took our train and after 1 hour of train journey we were in rishikesh the entryway of the Himalayas. We reached ram jhula ,spent some time there. Then we decided to head to the Beatles ashram which with the immense help of Google maps we could not found but we reached a faraway bank of river ganga away from the city. this Bank looked like we were in the Alaska. it was serene and beautiful we almost spend two hours there.
Next we reach laxman jhula and spotted people doing all sorts of adventurous activities kayaking, river rafting ,motorboating and what not. It was a beautiful and memorable journey. I,for the first time visited the Himalayas.
My Instagram: playing holi from the toy train.people at Solan came up to station to play Holi with passengers.it was an awesome experience.we sat on the door the whole journey.
I saw innumerable valleys and mountains on this journey.i was impressed with the locals and the city itself.people are honest and welcoming.this city will remain as the most visited touristic destination for Delhites for long. https://www.instagram.com/raghav.supertramp?r=nametag
Follow me it's free and it would mean a lot to me.