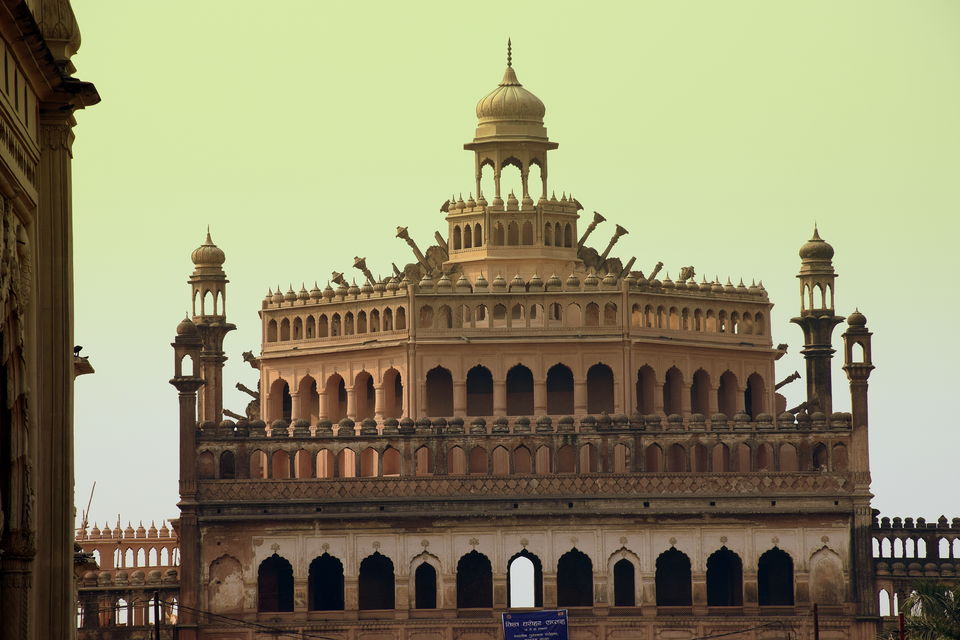 LUCKNOW, a multicultural city,is a combination of both modern and old times. It's fascinating to know a city that still retains its old charms, the "tehzeeb" and "adaab". These are not just words.... you will surely get to know this when you meet soft-spoken and cultured people all your way!!
The rich cultural heritage is prominent by the historical sites, the main influence being the Mughal and British Era.
Below is the list of places that you can easily cover in 2-3 days.
1)AMBEDKAR PARK: The huge park and the Ambedkar memorial is built by then Chief Minister- Mayawati, does not have a green landscape, but is built in red sandstone. The entrance has numerous statues of elephants. A calm place to stroll,sit and relax.
This place looks grand at night, when the lights are lit up.
2) BADA IMAMBADA: Built by Nawab Asad-Ud-Daula,The Bada Imambara is an embodiment of the exquisite that is India's Islamic architecture. Stunningly symmetrical, and intricately carved, its entrance encircles perfectly manicured lawns, making it a photographer's paradise..!
BADA IMAMBADA: It boasts a large central chamber that originally was a shrine for lamentation for Shia Muslims during the mourning of Muharram. It now is a shrine dedicated to Nawab Asad-ud-Daula himself.
The big hall had only one small lamp kept in the middle, still it was enlightened by the diamonds and other precious stones which were studded in the carvings(black symmetrical lines) on the wall.
3) BHOOL BHULAIYA: It is a part of Bada Imambada. A numerous narrow staircase passages, some dead ends and corridors. The architecture and structure is simply majestic. It is said to be world's largest room without any pillars. One should hire a guide to explore the routes or be prepared to get lost for hours.
An interesting and a mysterious place to visit, after all " Deewaron ke bhi kaan hote hain"!!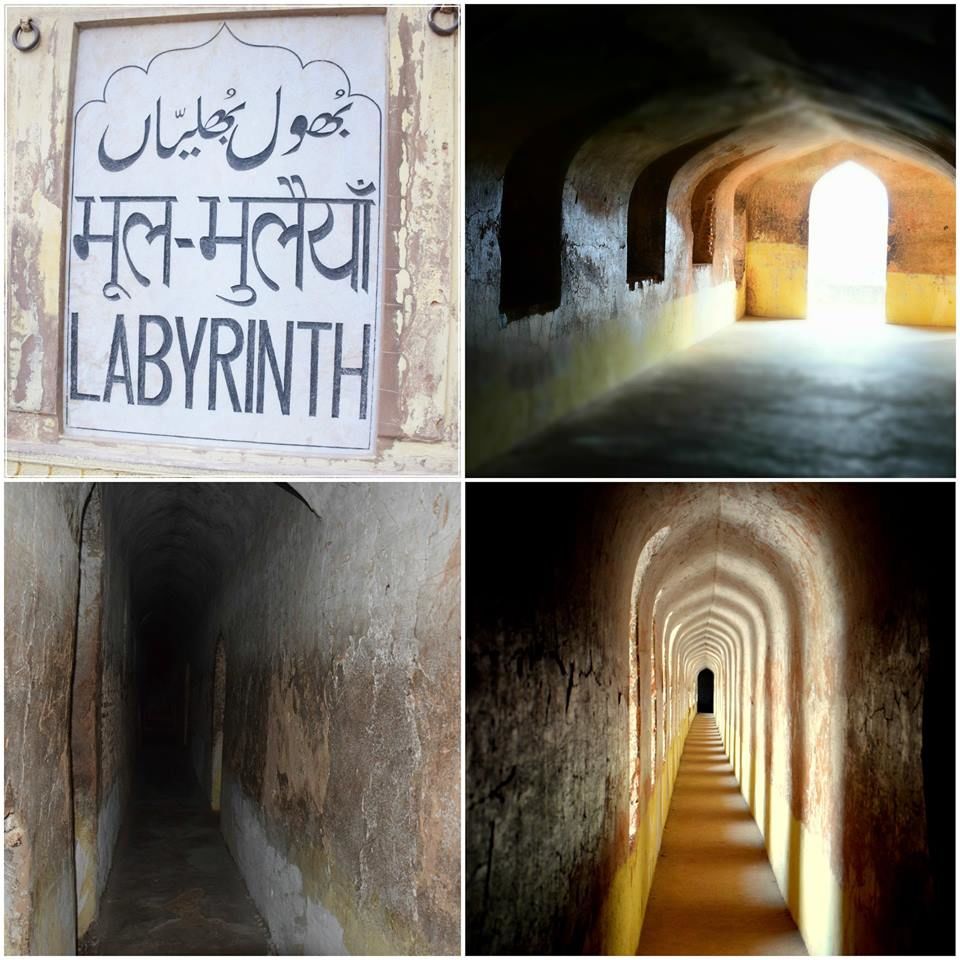 4) CHHOTA IMAMBADA: Chhota Imambara, also called as Hussainabad Imambara. This monument was built by Nawab Muhammad ali shah,the third Nawab of Awadh.
The chandeliers inside it were brought from Belgium.
The two statues on both the sides of the entrance gate are believed to be the guardian of the monument.
The Golden fish tells the direction of wind!!
5)RUMI DARWAZA: Rumi Darwaza or the Turkish Gate built by Asaf-ud-Daula. The 60 feet high gateway stands as an equally grand entrance to the great hall.
6)PICTURE GALLERY: It serves as a gallery for display of life size 3D portraits of the Nawabs of Awadh.
7)SAT-KANDA: Across the road from the Chota Imambara is the incomplete monument known as the "Satkhanda". Although the name has the number 7 in it, the Satkhanda only has 4 floors. This structure was meant to provide a clear view of the moon during the holy month of Ramzan. Nawab Muhammad Ali Shah, our guide said, was having this constructed for his daughter.
8)HUSSAINABAD CLOCK-TOWER: Opposite the Hussainabad Imambara is the 67 metre-high clock tower -- reputed to be the tallest in the country. Constructed in 1887, the Hussainabad Clock Tower, the tallest Clock Tower in India, is one of the finest examples of British Architecture in India.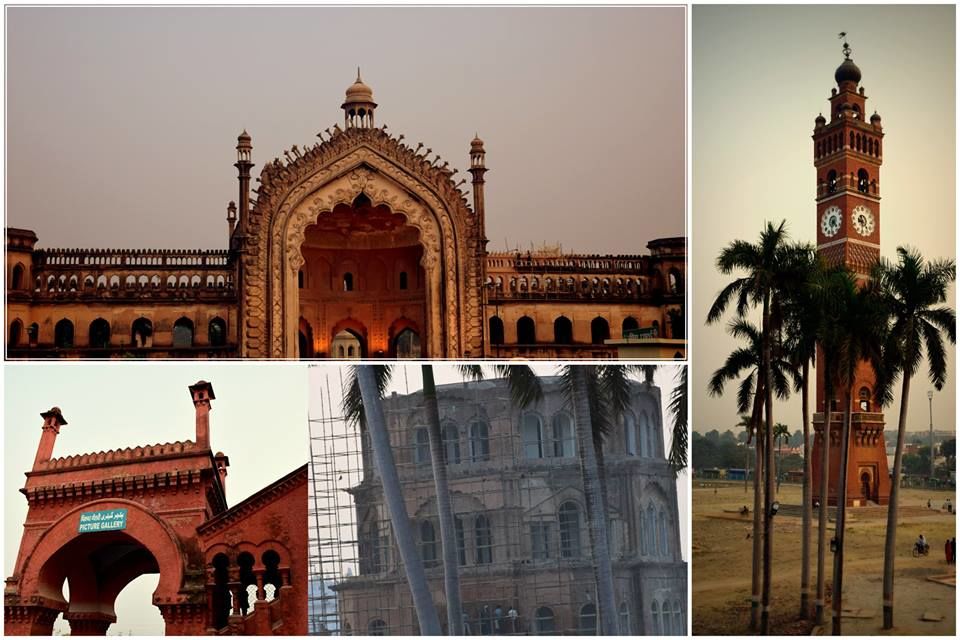 DASTARKHWAN-e-LUCKNOW: FEASTING IN THE LAND OF NAWABS!!
Travel is incomplete, if you do not explore the street food of that place!! Below are a few places and special Lucknowi cuisines that you must try for yourself!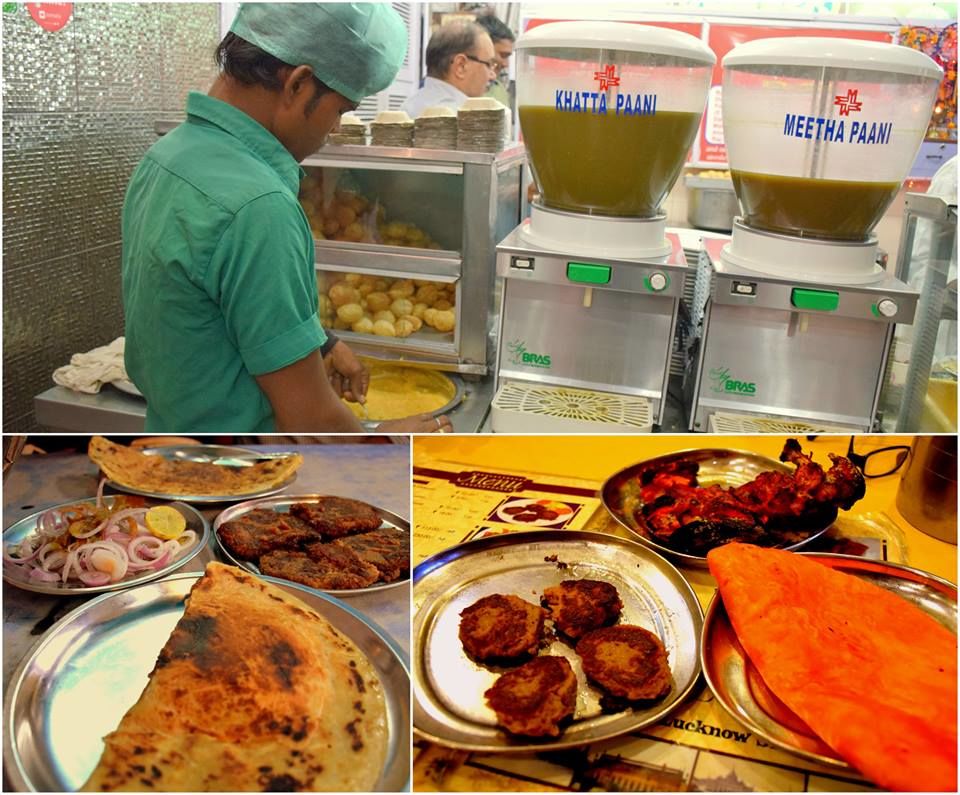 Delicacies of Lucknow: Lucknow is surely a paradise for foodies (like me).
Awadhi Kheer, lucknowi Sheermal and Lucknowi nawabi paratha.....need more to feel Nawabi!!?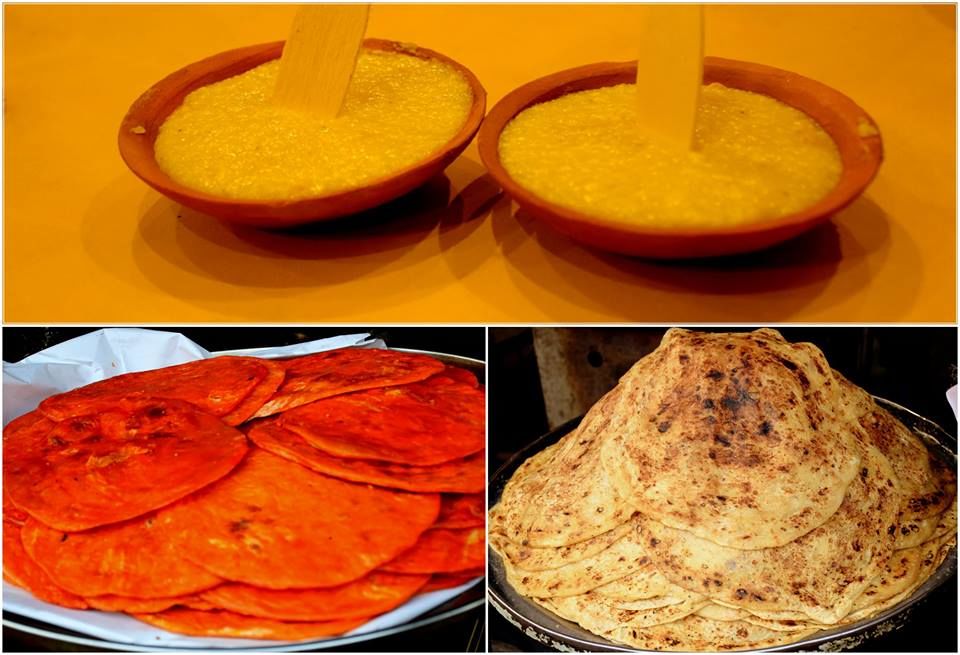 BASKET CHAAT: This one is very interesting. The whole chaat is served in Tokri(which is edible too).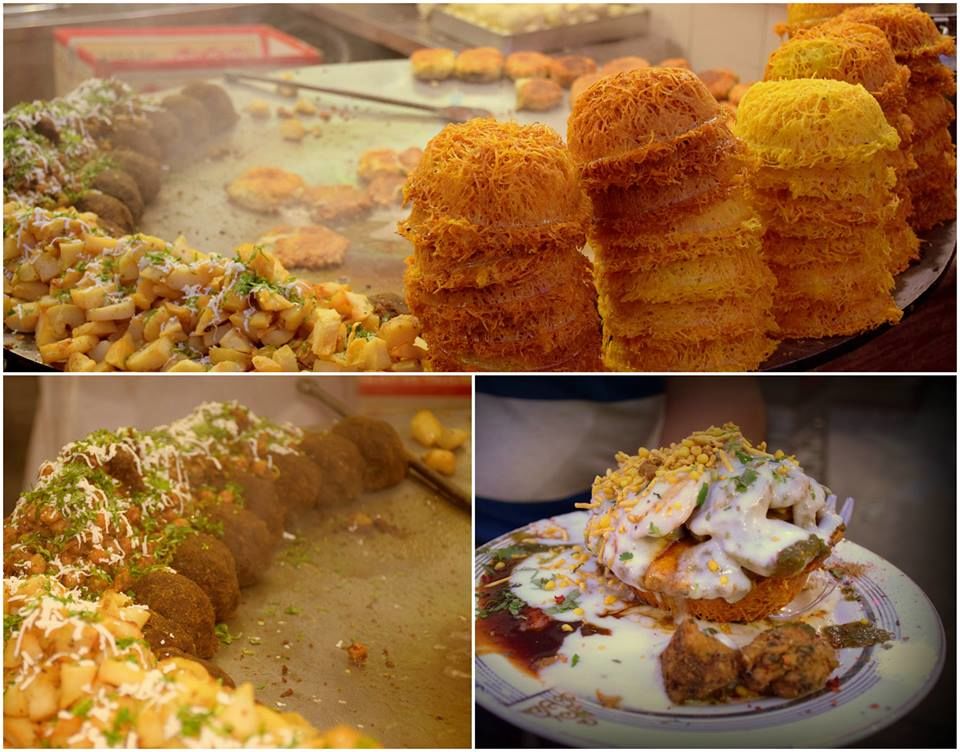 Tunday kababs deserve all the accolades that they enjoy. Their famous GALOUTI KEBABS is a riot of flavors and just melts in the mouth. But no true lover of good food can eat just one Galouti there. It tastes really amazing when paired with sheermal and Ulte-tawe ka paratha.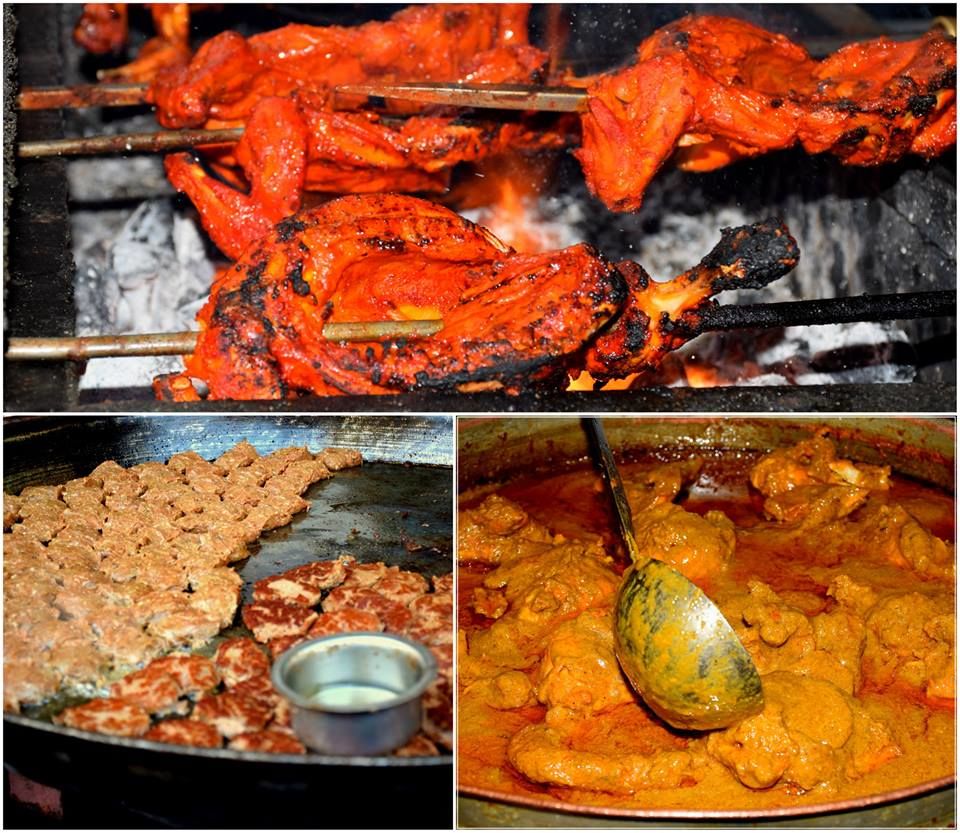 What Makes Lucknow a heaven for foodies!!
Tunday kababi: The most iconic place in Lucknow. Any visit to the city of Nawabs and kababs is incomplete without eating at Tunday's!
Royal cafe: This place is a full fledged multi cuisine restaurant. But Royal Cafe is famous for its "chaats" , topping the list is the Tokri-Chaat(basket chaat).
WAHID BIRYANI: Well known for their hospitality and all sorts of biryanis, that u can name!!
Dastarkhwan: It is a restaurant in Tulsi Complex which offers all sorts of vegetarian as well as non-vegetarian cuisines.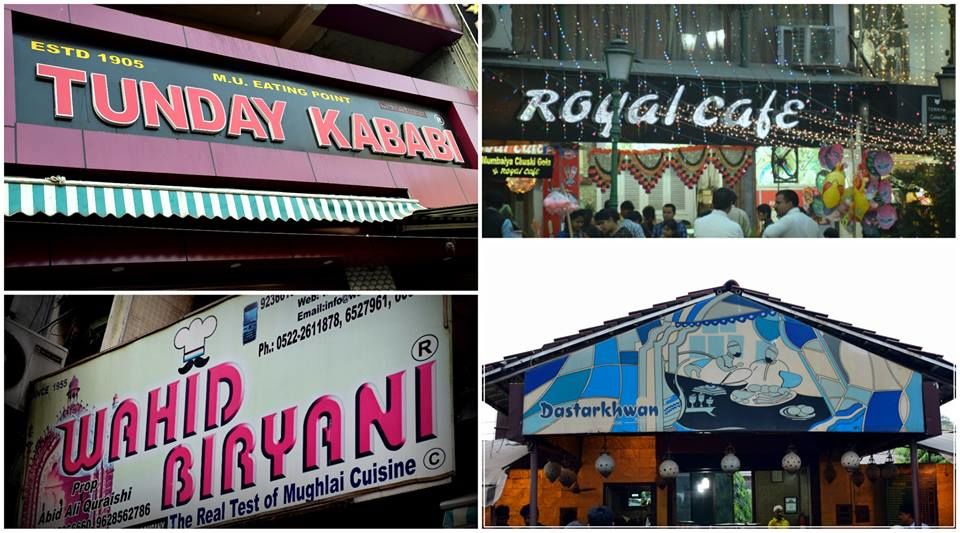 WHERE YOU CAN SPLURGE INTO SHOPPING...
AMINABAD: is a large bazaar located in the heart of Lucknow. The Aminabad Bazaar of Lucknow has operated since the time of the Nawabs of Awadh. A special attraction is Thursday's footpath market. Eateries include non-vegetarian restaurants, sweet shops, bakeries and Paan shops, including Tunde ke Kabab and Wahid Biryani..!!
HAZRATGANJ: Interestingly,the main shopping area- Hazratganj feels a bit like Cannaught Place of delhi despite of the aura being pure lucknowi. Major brands have strong presence in this retail centre that is the heart of the city!!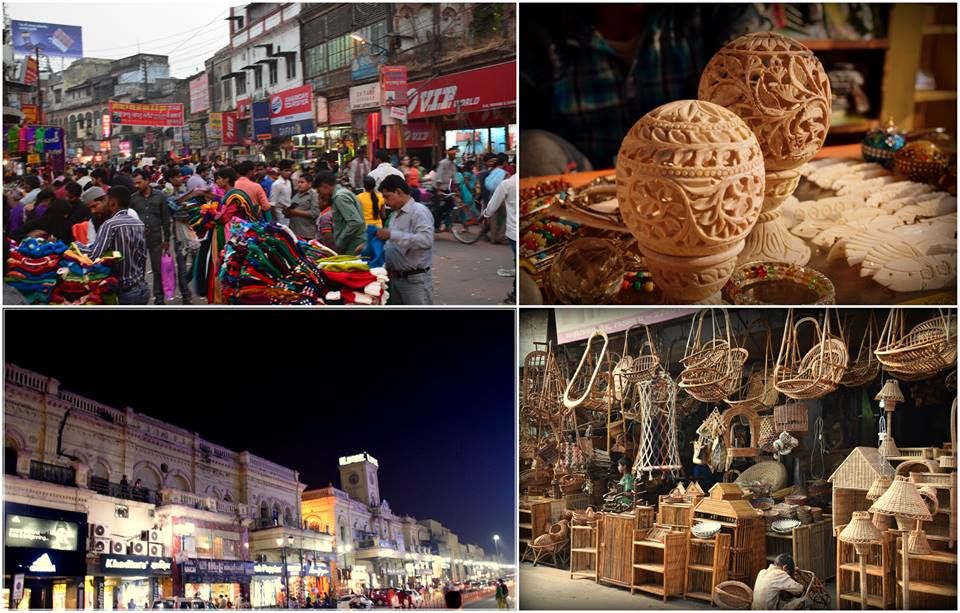 A visit to Lucknow will surely be incomplete without these..Lucknowi Paan, Lassi and variety of Snacks, Mixtures(namkeen) and Revadies!!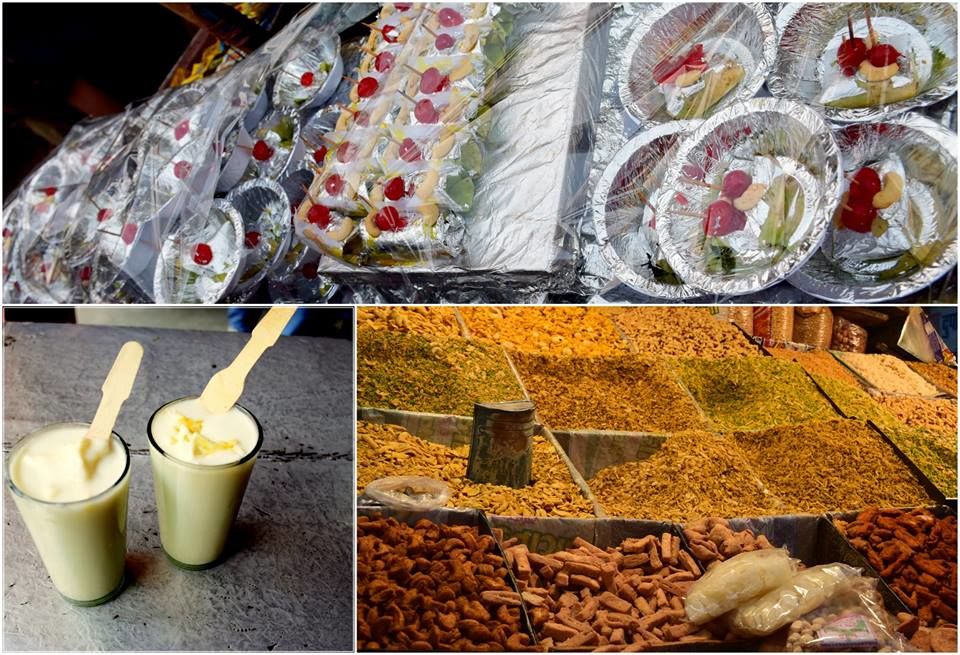 As far as conveyance is concerned, you can book a cab, take an auto or the local phat-phat rickshaw (they charge on the basis of Rs/Head) to travel from one place to another. Unlike the big cities, travelling is much cheaper and easily accessible here.
Hope this helps!
Happy Travelling! :)