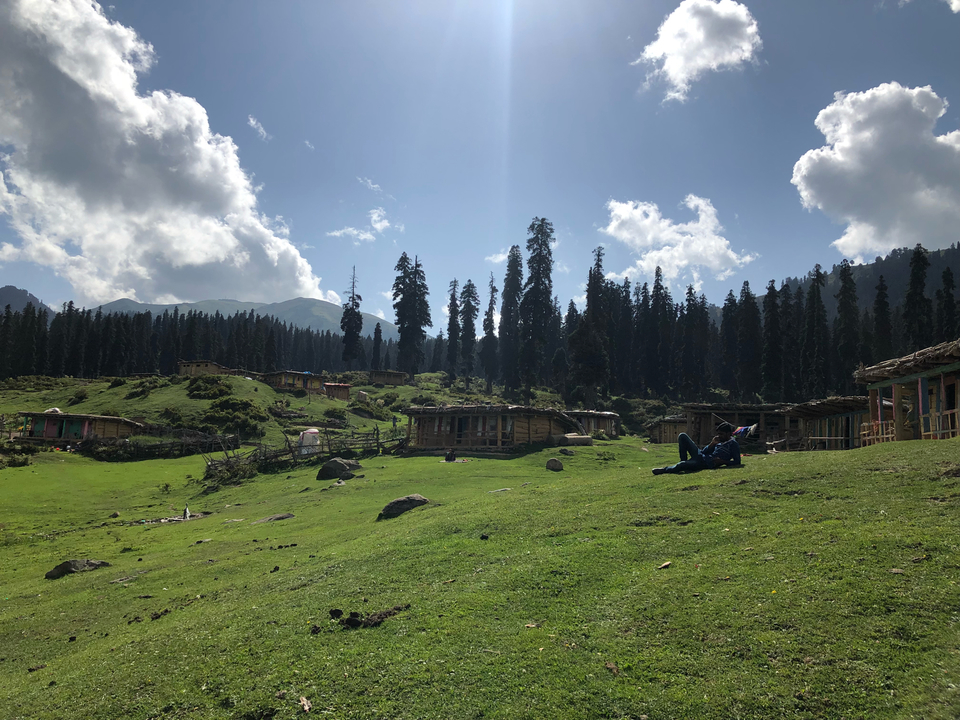 I have always been that person who just wants to cross off the places on my list. Before travelling to a particular place I would always make a list of "Places to Visit" and make sure I cover everything even though it is at the cost of the time, I could have spent enjoying a particular view.
After getting married, I realized my husband is of opposite in nature, specially in terms of travelling. He is a leisure traveler, who may just visit a single spot and enjoy his time. Initially I really cribbed about it and kind of bitched about this habit of my husband to my friend.
Anyways, this year we went to Kashmir and as usual there were activities I wanted to cover and places I had to check out. On our last day of the trip. We went to Gulmarg; this was a last moment decision as we had skipped one other place in our itinerary and hence were left with an extra day.
It was August morning. Our day started a little later than expected. At around 11 am we finally left from Srinagar to Gulmarg.
Gulmarg is 1.5 hours drive from Srinagar and known for it's white beauty as it is covered in snow during winters and that is supposedly best time to be there. Disregarding this fact and not knowing what to expect as we had already seen Ladakh and Sonmarg and were already high on it's beauty. . Now initially I was not impressed as I thought I have seen this before. So, okay. But as we continued our journey, to the interiors of the place we were awed, we could imagine the place in snow and realized winters might actually be the best time to visit Gulmarg.
Later our guide asked if we want to continue to Bota Pathri .
He explained it is place around 30mins drive from Gulmarg. As per him, it has been opened for tourists only for past 2 years and a local guide is mandatory to get permission. Impressed, we nodded and resumed our journey further. After around 20 mins, one army check post came. Our guide went ahead and took permission. We were supposed to leave the place by 5pm. No night stays are allowed after that post. Another 10 mins later, we saw one of the most beautiful landscapes. Our car stopped at a water stream. There was another Army check post around this place. In order to further, there were another group of guides who were localites and had special permission to stay. One can only travel further on their horses. They were asking for around Rs 700 per person. We were not in mood for spending this much money. But the guide consistently nudged us to go. We gave in,bargained for Rs 500 per person and thus we sat on our horses. They took us further up and made us meet their kids and family. Told stories about them and kashmir. I would have definitely preferred to spend some own time there without the guides. But, yes it was one the most beautiful sights.
I kind of realized you might experience the most enchanting things when not planned and may not be in the itinerary. Sometimes it is better to take risks and go to places you might not have read or heard about . But then remember, it is a risk there are fifity-fiifty chances of it being great or bad.
For more such stories please visit my instagram

Points to notice when visiting:
Srinagar cars are not allowed in Gulmarg.
Try starting early
Stay in Gulmarg
Bargain
Security
I would be honest here, we were not planning to stay in Srinagar /Gulmarg. Events of turned left us with no choice. God willing, our trip ended safely. But yes there were times when we felt a little uncomfortable. Nothing significant happened though to provoke the feeling.
#kashmir