Kashmir Valley has everything to see and admire which is known all over the world for its beauty & charm. The valley is beautifully set like a jeweled crown on the map of India, always extravagantly beautiful and seems to be a multi-faceted diamond, changing its shade with the seasons. The valley is a magic land which has perfect amalgamation of rivers, fresh water of silvery streams, lakes, snow clad mountains, pine forests, deodar and Chinar forests, sparkling waterfalls, shikara, green meadows and grassy slopes full of flowers with vibrant colors.
Kashmir Honeymoon Package was planned to wander each and every corner of the Kashmir, so we started trip for the valley land as we know that it falls in the surroundings of Himalayas, under the crystal blue skies and a perfect background of snow-capped mountains. So really enjoy the trip one can come to Kashmir and enjoy the Trip. To cherish the golden moments of the trip, we started the trip to Kashmir, which is admired for many things. Having visited Kashmir first the time I was quite excited and overexcited.
Dal Lake & Hazratbal Mosque
In my trip First I reached the Srinagar freshen-up and move towards Mughal architecture, built by the brother of Mughal emperor, Dal Lake & Hazratbal mosque followed by Cheshmashi Gardens. Me and my friends thoroughly enjoyed the trip and planned to visit our nest destination which was saffron fields and the ruins of the Awantipura.
Kashmir packages come with these facilities along with this you can visit lovely places and adore the beauty of snow covered land. In Kashmir we begin our trip with Nageen Lake can be referred as a Sister of Dal Lake, which is certainly less cramped and cleaner than Dal. In this lake we enjoyed Shikara ride thru the channel of steam for an about 1 hour. Passing thru the old city and several foot and road bridges, we also enjoyed srinagar lal Chowk and opend so did some shopping.
Dood Pathri in Budgam
In our next destination, we moved towards Dood Pathri: Next day we had planned a trip to Dood Pathri in Budgam which is about 45 Kms from Srinagar. Dood Pathri covers both of both Gulmarg and Pahalgam, where one can enjoy vast open meadow surrounded with tress and mountains. Here we really enjoyed the more beautiful due lesser people & untouched beauty of Kashmir. There is semi dirt jeep able trek which goes to Dood pathri and which provides touch of Lidder valley of Pahalgam.
Naranag Valley
Overnight Camping was certainly a very good proposition over there so we stayed there in a camp and enjoy overnight journey. Naranag Valley went to Kangan on the Srinagar – Leh highway which is well by circle with hills The name derives its name from Bracelet 'Kangan' and is about 20 Kms from Kangan with acuminous Climb as it's surrounded in a. From Kangan took a jeep track for Narainag Valley.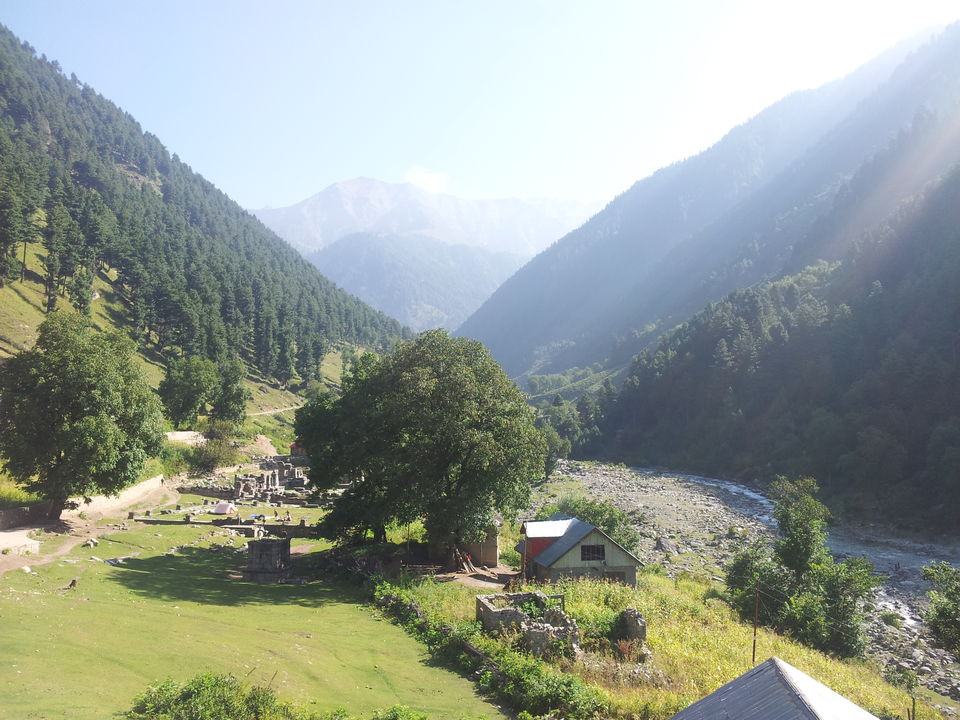 Naranag also serves as a base camp for trekking up to Gangbal Lake in Harmukh Range where one will enjoy white water which is famous for its trout fish. After coming here you will be enjoying astonishing beauty of Kashmir.
In our last unseen trip to Kashmir, we went to Wular Lake, shukruddin Chisti Dargah & Mansbal Lake and later drive from Sopore to Bandipore to view of Wular. The place will give you an opportunity to enjoy viewing impeccable view of the Wular along with that you can move to the Mansbal Lake which is about 25 Kms from Sringar and there see crystal clear lake, the lake is very clean in comparison to Dal Lake.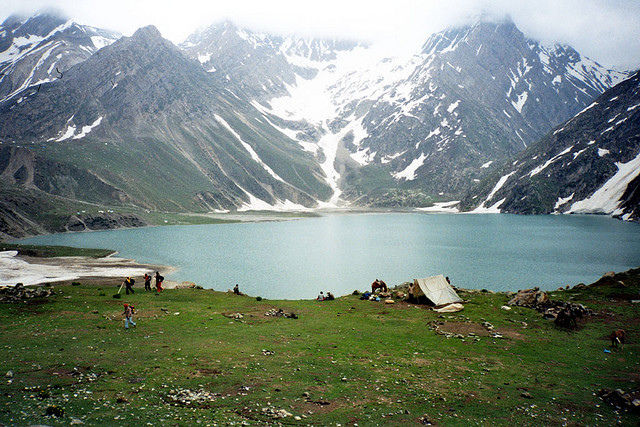 While coming here you will visit to a small Shiva temple submerged in water alongside the lake, from Manasbal coming back to Srinagar via Gandderbal. So to see these hidden beauties of Kashmir, come and feel the difference in the nature's lap with our exclusive Kashmir Honeymoon Package.
Frequent Searches Leading To This Page:
kashmir top honeymoon destination, kashmir budget package for friends, places to visit near jammu, best time to travel kashmir, most visited places in jammu and kashmir, srinagar-jammu solo package, solo trip kashmir package from delhi, family trip packages to jammu and kashmir, srinagar tour package for honeymoon, top kashmir tour package for honeymoon, kashmir group trek package, top activities in kashmir , best local site seeing in kashmir