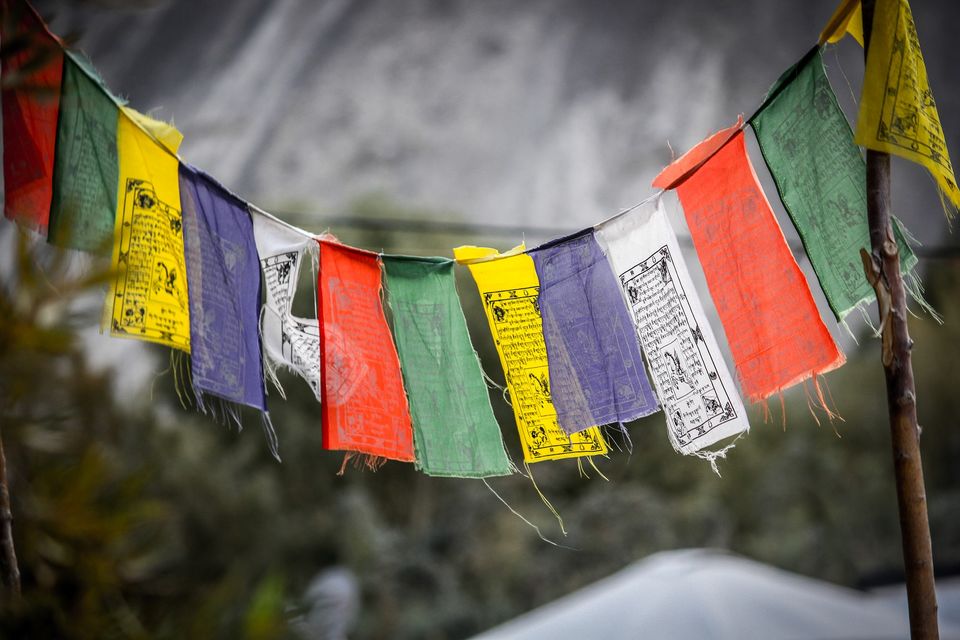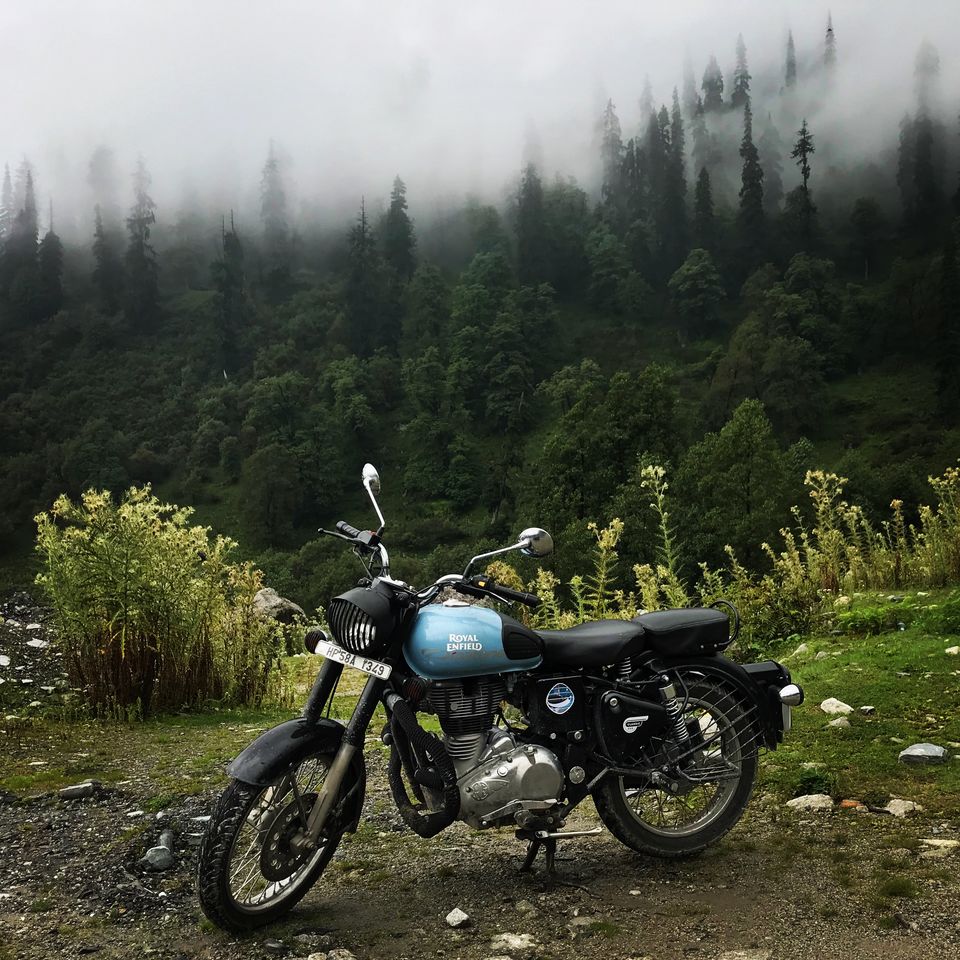 Lush green dense forest slopes without much scope of human intervention. The eyes are no longer craving to locate a different view; but just this wide landscape full of tall cedars and pines. While air at this altitude is usually filled with the smell of wild flowers and fungi enveloping oaks native to this region; the ground is usually covered with damp moss and patchy pastures are seen clinging to these dangerously deep hills. The sound of Beas is heard transversely, no matter which part of the state you are in.
This is Himachal.
It only feels like yesterday when I had bought two tickets to log our first flight together. She and I go a long way back but I will reserve that story for another time. I promise, this one is also moiré (**wink**). Little did I know, how this one trip would change my perspective towards life and its unidentifiable patterns…
The Journey.
Day 1
Our flights took off at 4:10 am and we had dozed off to a generous sleep after a much tiring evening. To our surprise, we woke up in a taxi-ed flight halting at Amritsar airport because the clouds decided to thrill us a tad more. After a 4 hour long wait inside the aircraft due to bad flying conditions: with two sandwiches and three coffees down; once again the pilot had announced to fasten our seat belts, rushing our eagerness to reach Chandigarh airport.
I had wanted to book a local cab to pick us up from airport and drive to Manali – our first pit stop. But, tickets for long route buses from Chandigarh were pretty much cheap. Either way, I didn't take a chance and had booked ours in advance at goibibo.com to set off for a slightly less than 10 hours voyage. By the time we woke up, we had reached our first destination.
Day 2/Day 3
Manali welcomed us with dark clouds and streets that felt long lost, dimly-lit homes spread across at varied heights. The countless stars had come down to greet us from skies above. That nightfall had different shows to pull off. There is something about stepping foot in the mountains, you see. They speak to you if you are listening close. In all sense, this was home beyond home and I was immediately brought back to merge with one; leaving the mundane elsewhere without predictions of what my next step of action was going to be; for once. I must admit our hotel had exceeded all expectations. Since, the view of our rooms was valley facing, we couldn't wait to step out in the balcony: to hear the sounds of a lone river overflowing bedrocks. "Beas".
"She breathed the character of the river in unknowingly 'she was one' vibrating sounds into my ears often distant yet close enough."
We fuelled our over-starved stomachs and called it a night (P.S. their kitchen hours were extended to accommodate our late arrival – kudos to staff management skills) and finally crawled into our cozy beds because next day was PARAGLIDING. Now, paragliding was never on our list. "To begin with, we never come up with a list." But, the sight of a single wing elevating you thousands of feet above ground left us both wondering how it would be to fly like a bird gliding through unfamiliar skies. It's that one evident stake, I had to pull to find out how insignificant I was amidst those same clouds I see from my window in Bangalore. Because, our adrenaline became irrevocable by this time, we sailed the wing!
We also videotaped our Quad biking through Solang Valley – riding an all-terrain vehicle through curved slopes is a whole different ballgame. The valley is mostly raw with only pockets of roads to accommodate tourism; it's an absolute hit among tourists from all grounds. There is also zip lining and zorbing to feed an excited state of mind. With so many adventure options available in a single spot, Solang took us off our feet – misty view and our favourite chai.
Day 4
The following morning had us wake up to an overcast and it seemed that Manali chose to wear a grey blanket to protect itself from the uninvited thunderstorm. Mountains have their own forecast – they don't run on our channels most times.
We checked out in the am and once again went the bus route through the bendy roads of Himachal, heading towards our next pit stop – McLeodganj – most famously known as 'Home to the Dalai Lama'. It's a small town situated in suburbs of Dharamshala and is artistically covered by monasteries, artifacts, excellent cafes and yoga. McLeod has a very spiritual vibe teeming with a plethora of interesting conversations around ever corner. Nuns and maroon-robed monks are seen ubiquitously and the town showcases a calming Tibetan influence. We submerged ourselves into the synergy of this beautiful settlement and let go of all ideas except 'Being Present'.
Day 5
Kasauli. The tranquil hill station is located in the Solan district of Himachal. Once again, we hopped onto a bus and enjoyed one of the most fascinating motorway – that was the whole idea – roadtripping through Himachal. The town is bustling with a wide range of hotels and resorts that are cozily nestled on hill slopes. Our hotel offered a panoramic view of forest surroundings, and easy access to the town's main sights.
This was going to be our last day in Himachal, without further ado, we set off for sights and landmarks we had in our mind. First one – Sunset point; where we walked through the only road paved through that curved at various points making it impossible to imagine what was awaiting at the end of that road. Before we even reached mid-way (**just that it's a guess**), we came across a very tiny tea stall being run by the sweetest lady one would meet in a place as Kasauli. She ran a tea stall along with her father from a very young age. She listened to our 'Kissey' and we were awestruck on listening to her side of it. Before we realized, the daylight was beginning to lose its glamour and we still had our Gilbert trail and Christ's church to admire. Therefore, we moved on… enjoying the fog, the hot bread toast in mall road, steaming momos and the warmth in locals' hearts.
Day 6
It was time to bid farewell to this beautiful state that gifted us endless memories and untold emotions to keep safe for a lifetime. We packed our bags and set off for the airport to return back to another life which, at this point, almost appeared deceptive…
I keep reminiscing upon the travels and how living in the mountains would ultimately feel like. Waking up to clusters of poplars and deciduous. I feel taken, I admit. Often at work, I tend to day-dream about days in the mountains – simple, uncomplicated and quiet. Oh and I forgot, in the absence of a 'Boss' (**yep, let's roll those eyes one last time**)
The magic of these highlands have played a major role in shaping my soul. This trip changed many things within me. My heart fills with the thought of living amidst these giant masses and my mind wonders with excitement. May be someday, I am able to let go off my unclaimed attachments and possessions, including myself.
One day…..