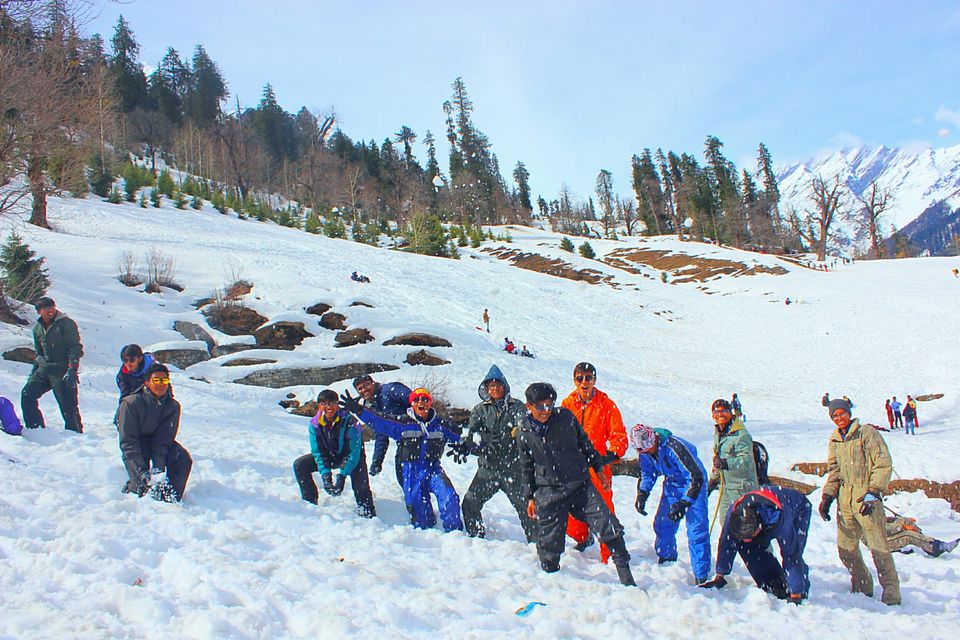 Instead of doing modern shit to show love, we have chosen to be sunken in the beauty of Himachal Pradesh on valentine day to celebrate our love. It was a cold-misty morning of valentine day. After getting off from my birth, when I craned my neck from the door of train, I found fog had taken place in air as if it were excited to spread the love in air for letting our feeling evaporate in that lovely air to be concocted on that mesmerizing morning. Having a far look of big-busy railway station, I figured out it will be our daparture destination-Ambala Cantt. Within seconds a different type of happiness had dispersed over my face. Vigorously I zipped my jacket up to neck and rushed to awaken my guys. Being 18, everyone of us tired of our monotonous life. So without thinking of anything we 15 guys of our group had left from our cages to fly for few days under the tag of" No longer Caged".
It was around 4:30 Am when we got off from the train. First feeling after putting my leg on that station was remembering a romantic bollywood Movie-"Humpty Sharma Ki Dulhania". It eventually gave us a dose of valentine morning as we turned on the song in our cell "Main Tenu Samjhawan Ki".
Getting spontaneous heart kicking joy for a moment, we headed towards main parking-lot of station, where our hired tempo-traveler was all set to take us away in the world of mesmerizing nature.
At around 5 am we had started our journey when everyone slept gradually while romantic songs were being played with low volume. Sleep of everyone had been evaded automatically when the surrounding started to give goosebumps after reaching Kalka(The same place where toy train starts for going to shimla). Forgetting flat road, now we were about to float in the mountains which was enough to give us that kind of breathtaking scenery.
The heart started to beat a little faster when we more agitated in the lap of scattered hills and mountains. Still dawn was the rest to take place, but eyes-elating views and addicted cool breeze which was coming from the side of mesmerizing mountains had already awakened us after awakening silent corners of our inner side. Every second which I had come arcoss at the time was different experience of my life.
A lonely sky has exposed his impulsive beauty .....
A lonely soul has exploded his implosive spirit.....
Because a lonely sky and lonely soul both are turned into colorful one!!!
At around 8 am, our tempo halted at our first destination. We were at the bus station of Kasauli- a Mindblowing hill station which is famous for its peaceful surruounding.
We hadn't thought before that Kasauli would be at a height of 6200 ft. For freshening up, everyone rushed towards common pay&use building. In hurry, everyone had completed their pooping process, but when the time came for washing- no one was able to unlock their teeth as their skin along with whole hand became numb for a while. Then we luckily found one open stall neaby bus stand where we had a great breakfast. Spicy Alloo-Paratha with curd and Achar with Masala-Tea had given a perfect boost to our body in morning.
After having spicey Aloo paratha of small nearby stall, we first saw the Christ England church which is exactly opposite to bus station.( The same church which you have seen in movie Madras Cafe).
Then we headed towards "Monkey Point" which is placed in air force cantonment area. The way between city and monkey point is enough to put a remembering curtains in front of your eyes of the movie "Koi Mil Gaya" as it was too shot there too. Where you can find so many pine trees around the hills, even you couldn't resist yourself to let yourself walking between the trees through small darker alleys. We were too early as monkey point officially opens at around 9:30 am. The peace which I witnessed was just inexpressible. It was like for the very first time in my life, I had inhaled and exhaled the influenced-free pure air to soothe my soul. Murmuring sounds of birds, flat stammering sound of cool wind and unsung songs which were being played by the silence of mounts had caged my soul with magical. If I was allowed, I would have stayed there for a lifetime. Then for using the time, we left away in the surrounding forests. It was really exhilarating experience to see the creation of mother nature. Every tree and every place had their different own story, bringing their mute songs to an invisible dance. Also first time seeing the mountains of snow from a far view in our life was an endless euphoric moment for us.
For having a look of monkey point, we had to climb a small mount. In the entrance, I read the history of that Hanuman Temple where monkey point is placed- during the war of lord RAM with RAVAN when Laxmana was injured and Lord Hanuman went for bringing Sanjivani from Himalaya, his left foot was touched on the peak of that mount in returning and therefore that temple had been made for stealing our hearts through giving us a jaw-dropping views from peak point.
We were at a 6228 ft, when we had a look of stunning surrounding from Monkey point. The greenery which was covering the lakes, scattered homes and beautiful hills had given a thumping wonder to our eyes. You couldn't resist yourself to unglue your eyes from that scene. The cool wind which was colliding on our face had also delivered a different facial expressions on our faces to be turned into frolic one.It was just awesome.
After realizing there was nothing new in the market of Kasauli,At around 11 am we had left for Shimla.
When we reached Dharampur which is 10 km far from Kasauli, my mind had evaporated a heavy regret as I got to know that that was the same place from where we were planning to travel in Train toy to Solan. Because the main breathtaking scenery, highest numbers of tunnels and heartbeat-skipping nature exist between these two stations on the way from Kalka to Shimla. But due to inappropriate timing , we missed it. Needless to say, missing experience of toy train would be greatest regret of journey.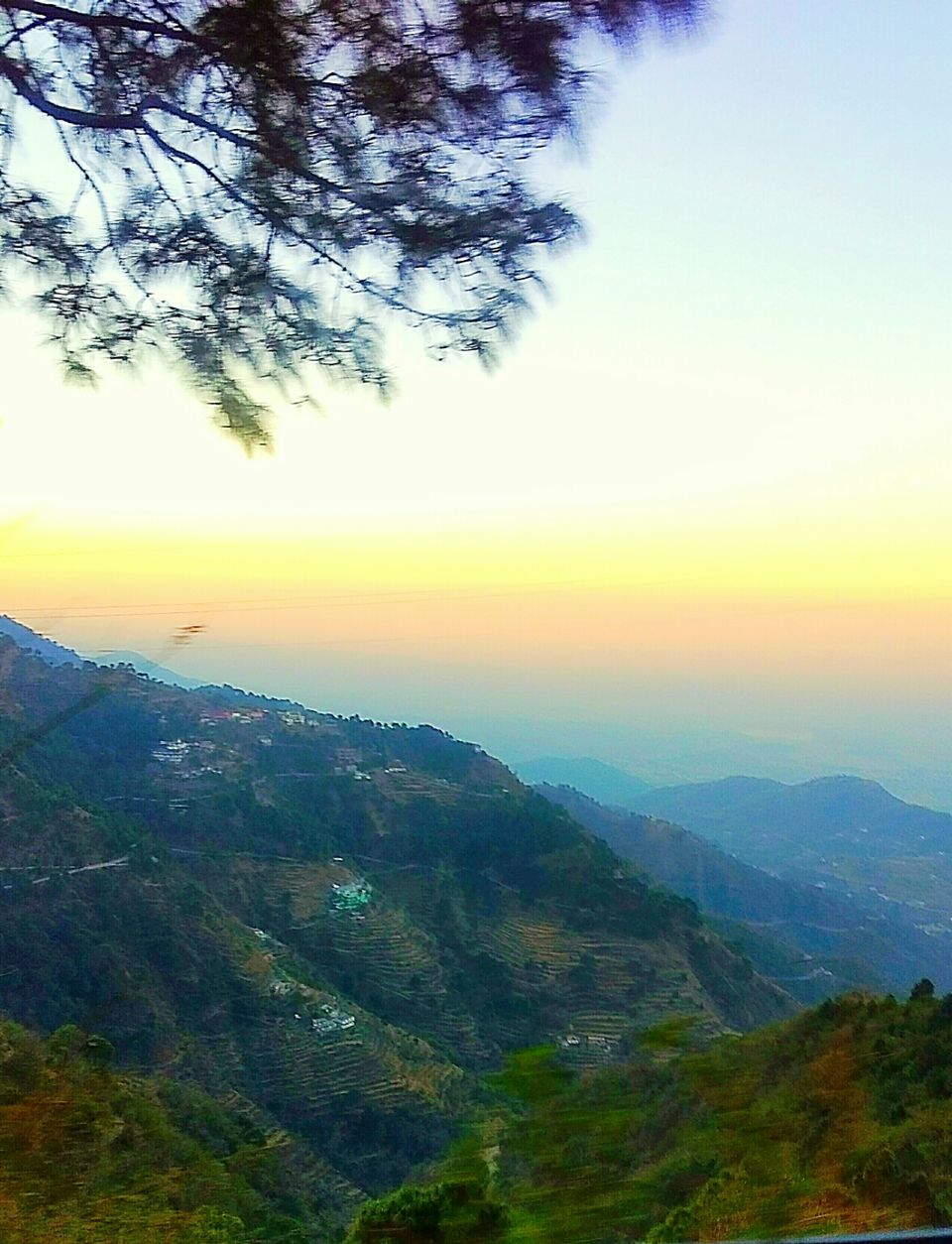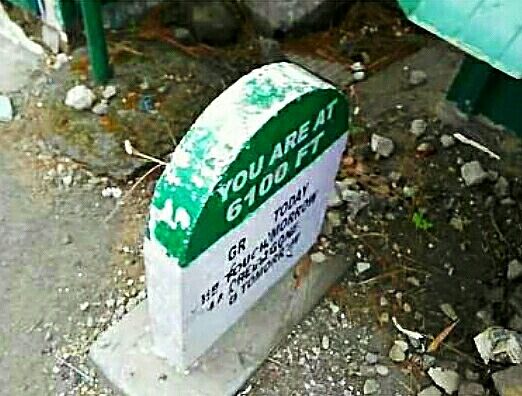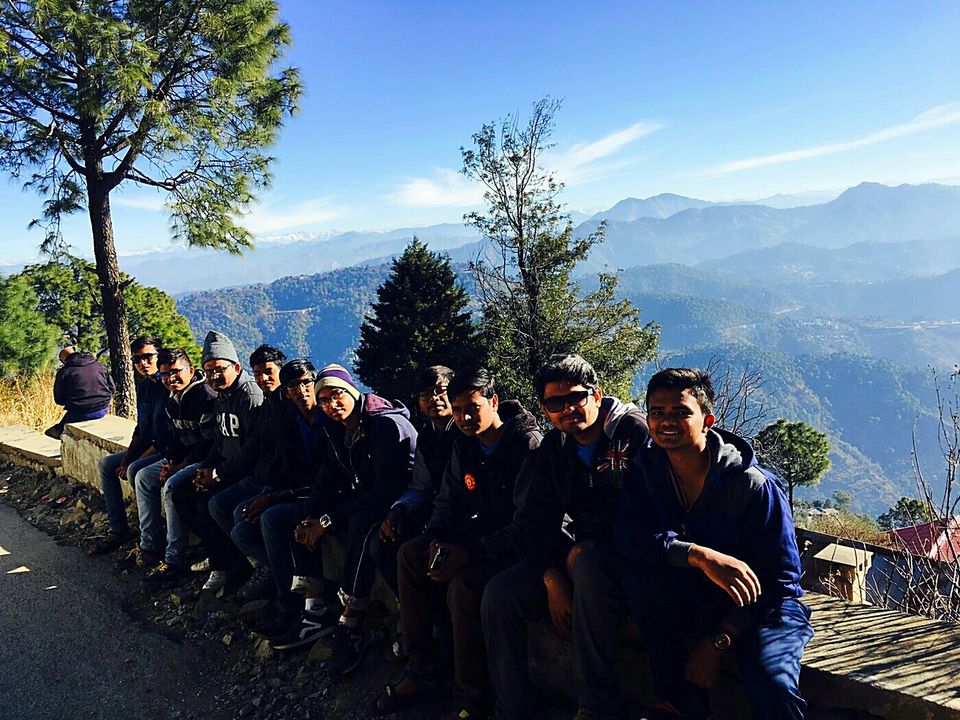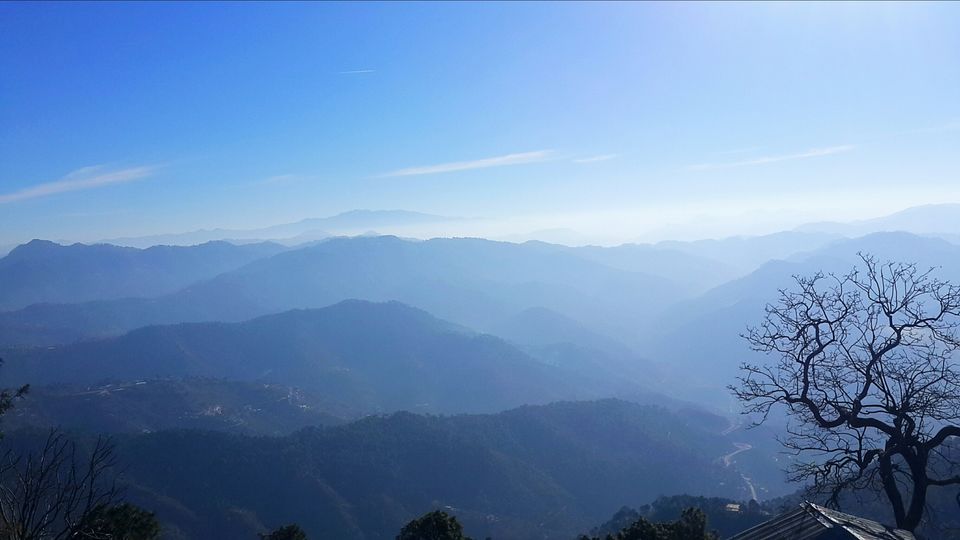 1:00 PM
I couldn't believe that we had finally entered the most romantic city of India. First of all, with our heavy luggage, we went directly towards our hotel which was placed in between the small hills at lower level from the city. Some guys were affected with motion and mountain sickness as few had vomited and few had a little headache. So we took some time for rest and then after freshening up, we all guys were excited to wander on mall road. The Mall road, Lakkad bazar, Crist church with The ridge and Scandal point were main attractions. There was a huge crowd due to valentine day. The most lovable destination was scandal point from where the scenery and views were just soul-stirring. To be honest, best fun we had in Shimla was wandering around the mall road, bird watching and bargaining in every shop.
The night party in the hotel had also put a thumping joy on our hearts. Dancing insanely, talking senselessly and enjoying endlessly were the most rejoicing moment for us.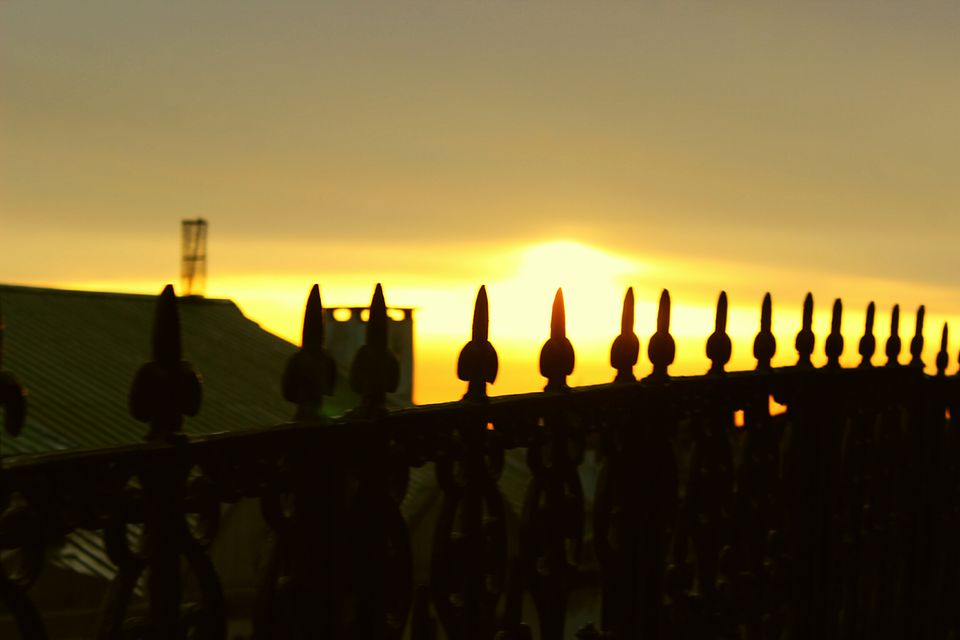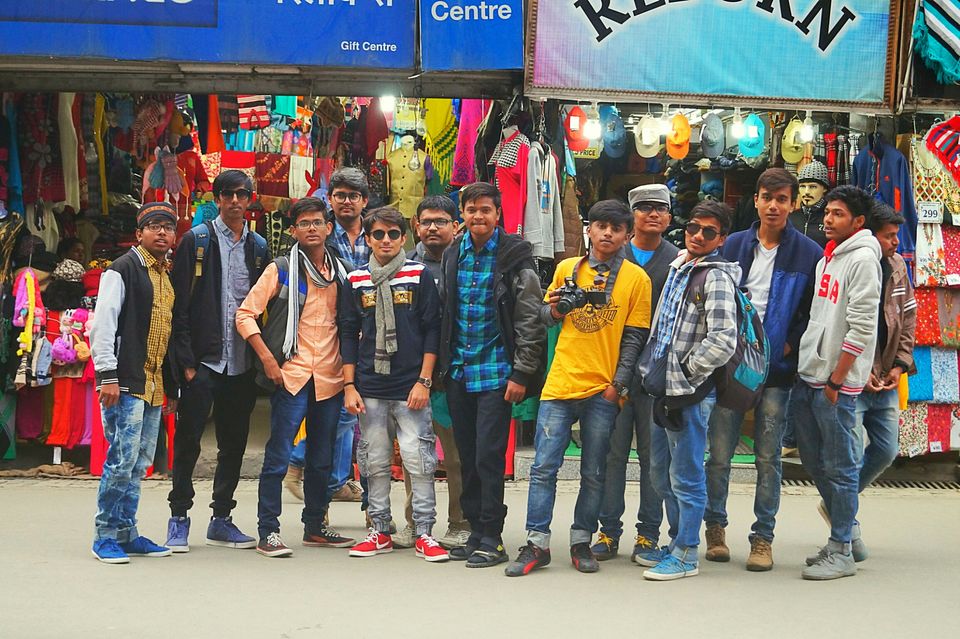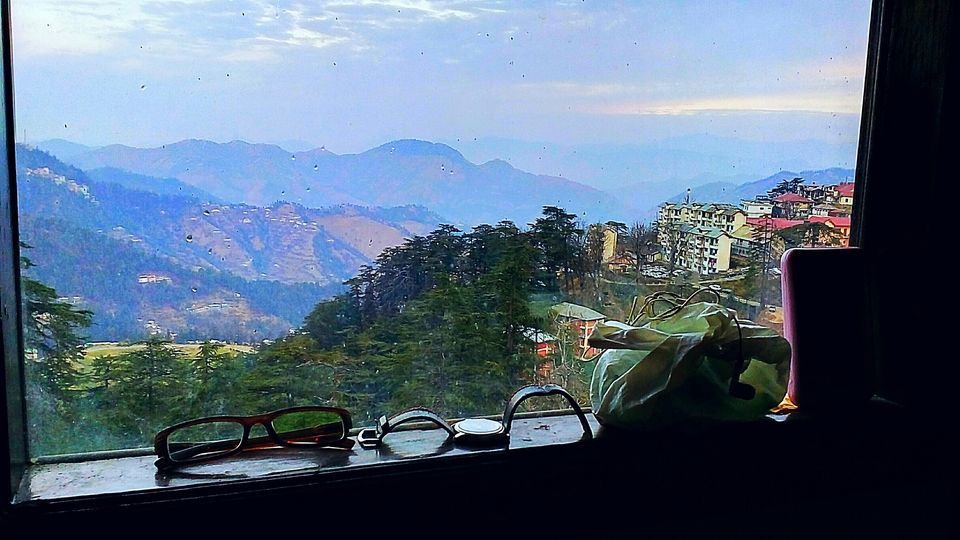 We had left for Kufri in early morning. The most thrilling experience had started to race out our hearts, when we first time saw the snow on nearby roads and nearby mounts with a closer look.
At around 10 Am we had reached at Kufri. Not wanting to waste money, we wanted to find out a way for going at peak of Kufri point on foot. We had asked so many locals but everyone suggested that you couldn't go on foot as there would be so much mud in between the way.
Needless to say, We were also yearn to play with snow for the very first time. A local shopkeeper had told us a secret way nearby from the zoo to witness lot of snow to play. Following his words, we unhitched ourselves in the forests of Kufri. After trekking of ten minutes, finally we found it. We played for a while, taken pictures and went towards main point.
After cutting down price from 500 to 300 Rs of horse riding, we were about to grab one another exhilarating experience. You just can't believe how really stomach shaking experience it was..! Just imagine you are on the horse, horse is heading towards the peak of mountain!! The way is muddy and nearby your way, you find abyss valleys exactly next to your situaton. When horse goes near the edge of way, breathing must get accelerated by our body. To be honest ,you will find nothing at peak unless you are interested in so called good adventures activities. Only feeling of letting yourself on such altitude through your wanderlust attitude will give you a soul soothing feeling for a while.
The returning on the horse was also more stomach shaking experience for us. Realizing we were already late as we had to reach Manikaran at night, we left without wasting a minute. But due to already getting late, we decided to stay in Mandi at night.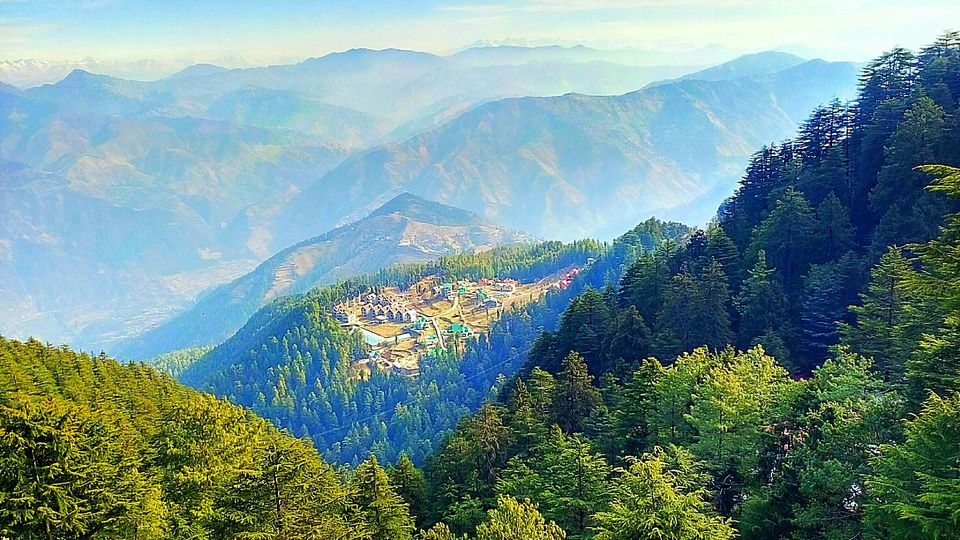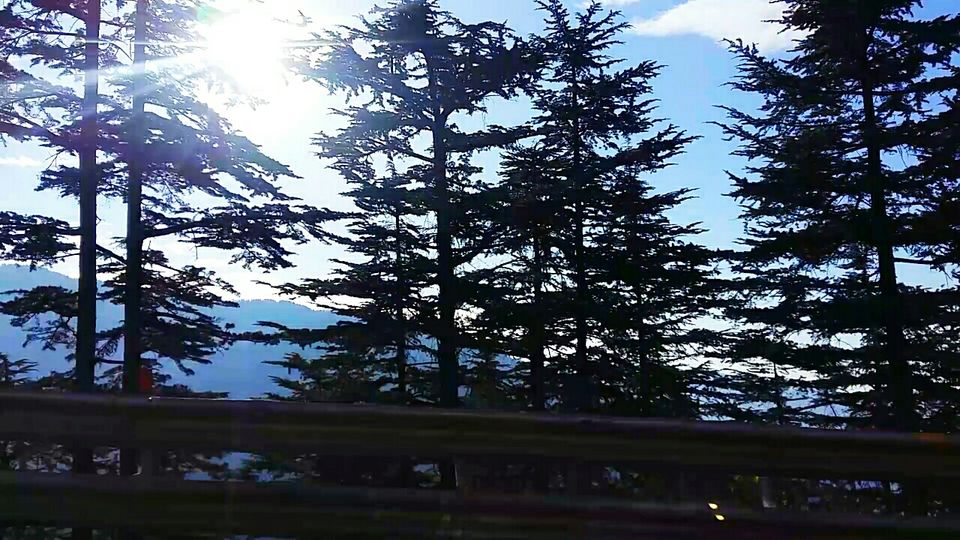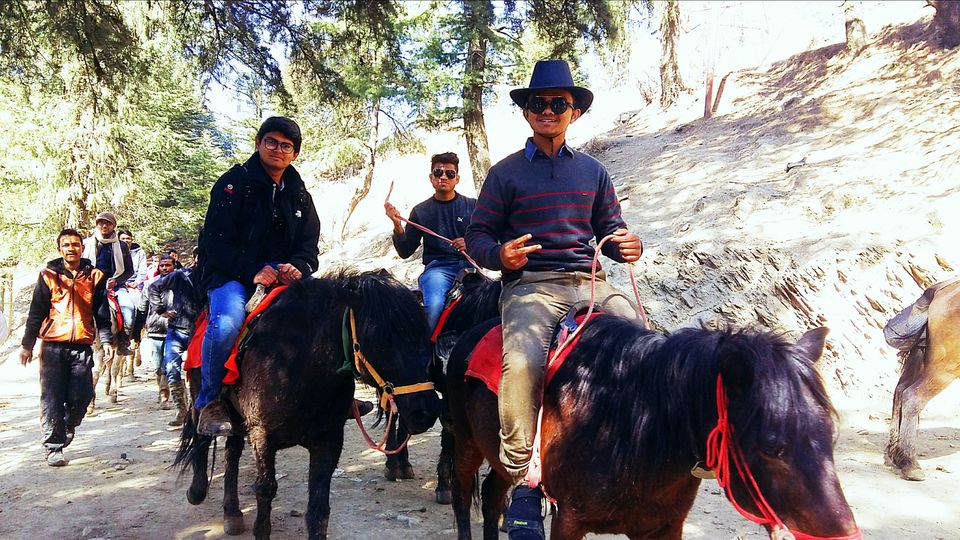 If you are a real nature lover, you will surely fall in love throughout the whole way from Mandi to entering in Parvati valley. The way is totally heading in the lap of nature along with the beautiful river-Beas. The colorful water of Beas river, mind blowing views could take your breath away in the morning time. And that Pandoh-Baggi tunnel had drawn our mind to the most beautiful train travel destination-"Konkan region" of south India which we had explored last year. Insanely, we screamed, we went nuts throughout the whole way of tunnel.
Beas river was with us till Bhuntar and then we took a turn as we were now about to carve the beauty of Parvati valley. I literally felt I never ever have seen such a place like that when we entered in Parvati valley. Here again we were with river, but this time not with Beas, but with Parvati. The sound of flaw of river is still eachoing on my ear drums when I go for a sleep. The way mounts were coming and coming with covering the forest, we had really fallen in love with that place.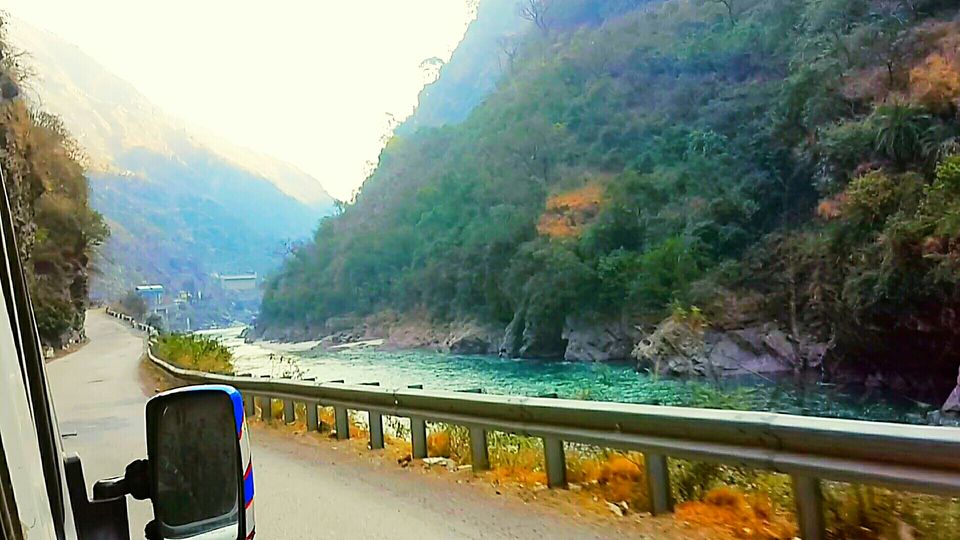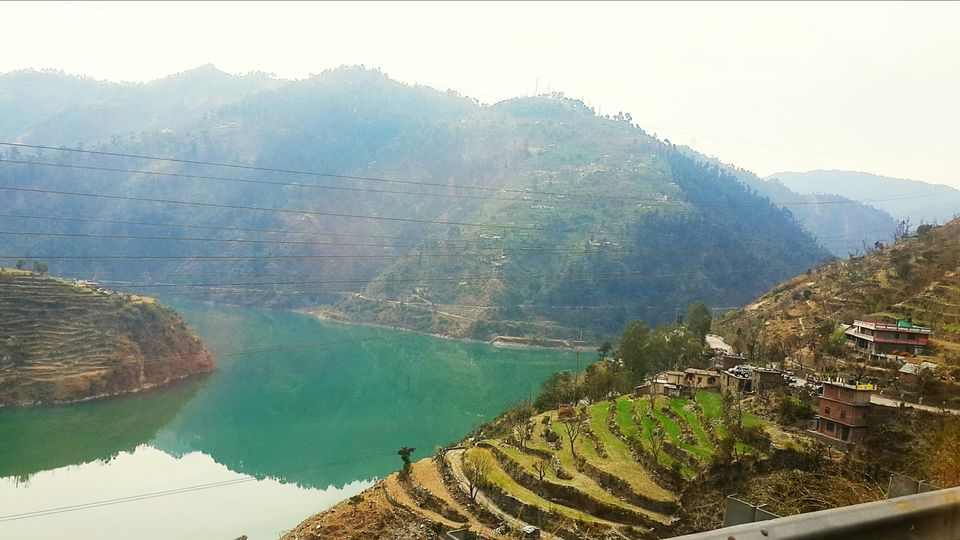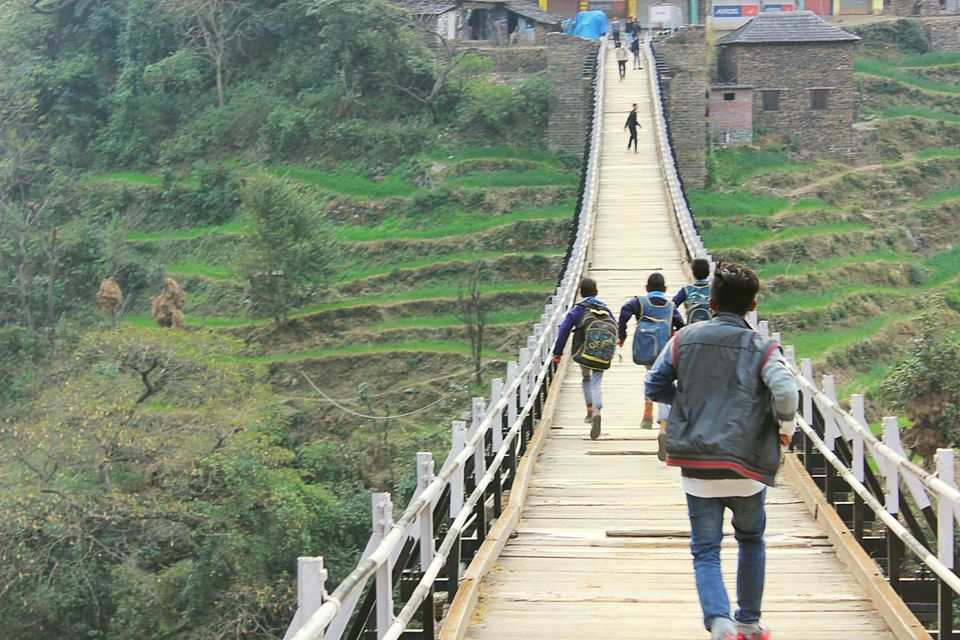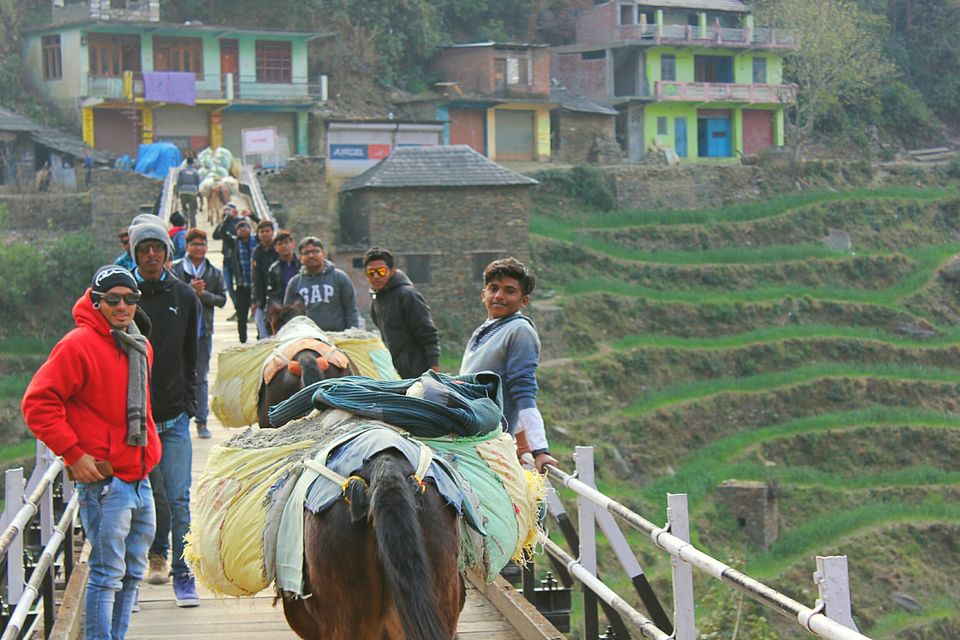 If you put your Mind, Soul and Heart these all three priceless things on action, You will find How really peace does matter in our life. Kasol(Mini isarael) is such a place which can steal your mind, soul and heart at a single time. Somtimes we realize How actually life is made for us, but it is US, we messed it with slaughtering our inner voice.Not wanting to draw it's overrated praise, but when you wander around the village, between the locals soul, between the culture and around the eternal peaceful surrounding, you will realize that Kasol is not less than a heaven for your soul.
I want to talk like stranger of forest....
I want to walk like ranger of forest...
I want to mock myself like outlander of my Wanderlust.....
Exploring market, people and places of Kasol had taught many lesions of life as now we thought "Alas we had to firstly become constructor of our soul and architect of our life before dreaming to becoming a doctor or engineer." Love,Harmomy,Peace these things had nudged our inner voice silently. And then we found Inner voice is one type of energy itself.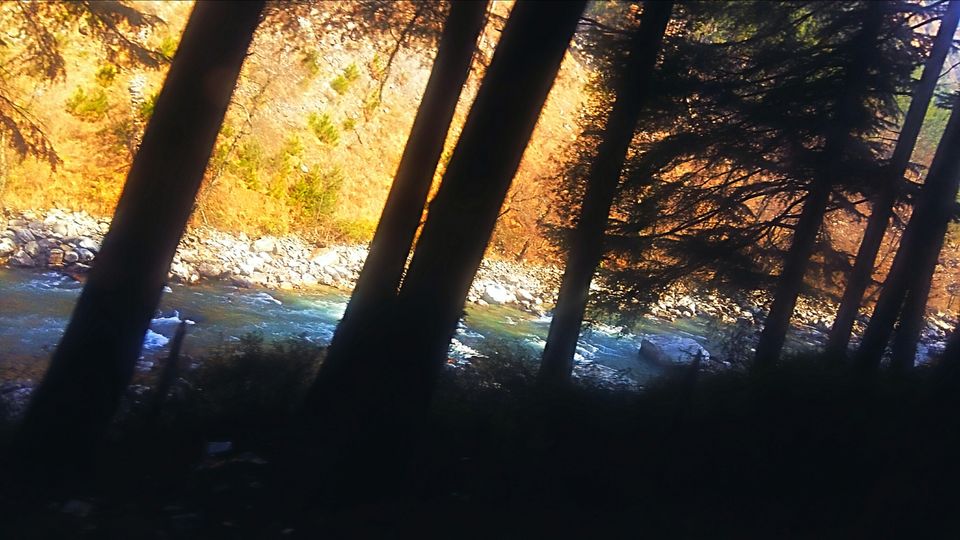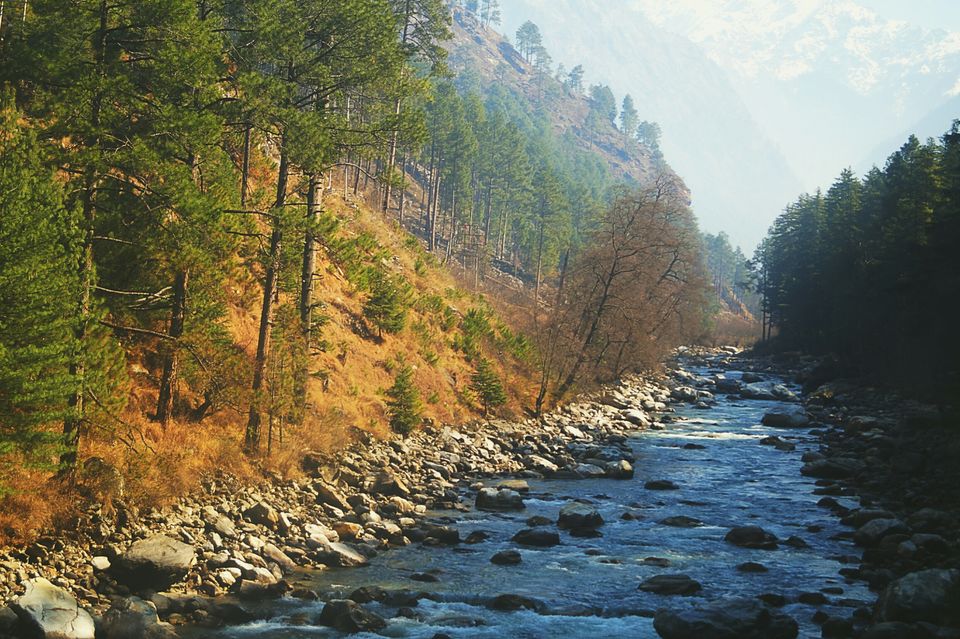 In early morning, we got freshened first and then headed towards main attraction point of Manali-Solang valley. How could we control our madness when we allowed to do whatever we wanted to do in Solang valley. It's fact that the beauty of Solang valley can touch every soul. We had a great fun at that place, because we chose to do something new. We also went on nearby strange places to have an experience of those destinations. We wanted to go above towards Rohtang pass, but due to heavy snow fall we weren't able to go there.
For getting a dose of joy, we went to surrounding forest and nearby places.
Then evening and night were allocated for our most favorite thing to do-wandering around market. Whole evening and night we spent around the main market in shopping, in roaming, in teasing vendors and having a taste of scrumptious food.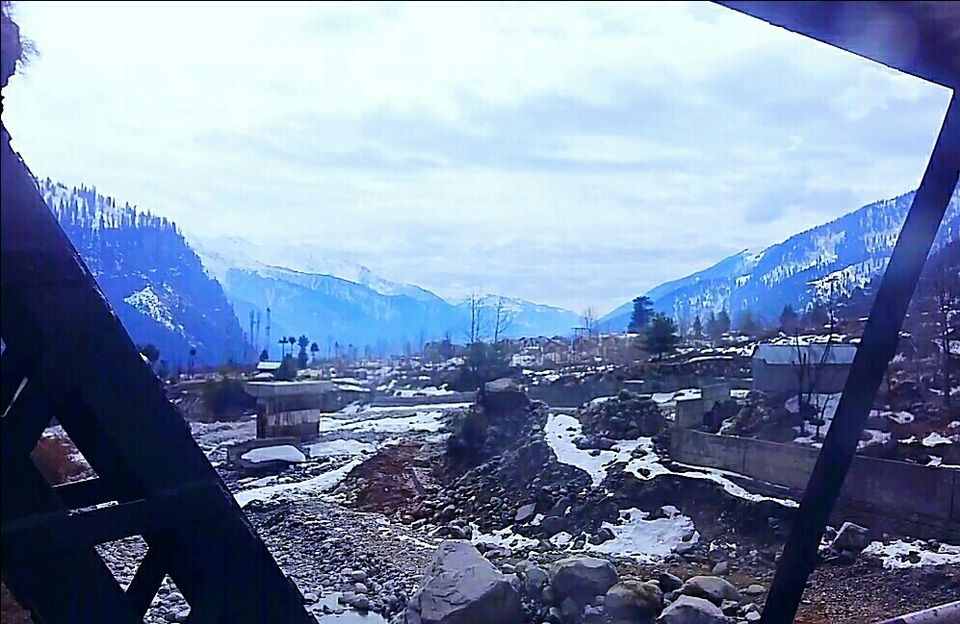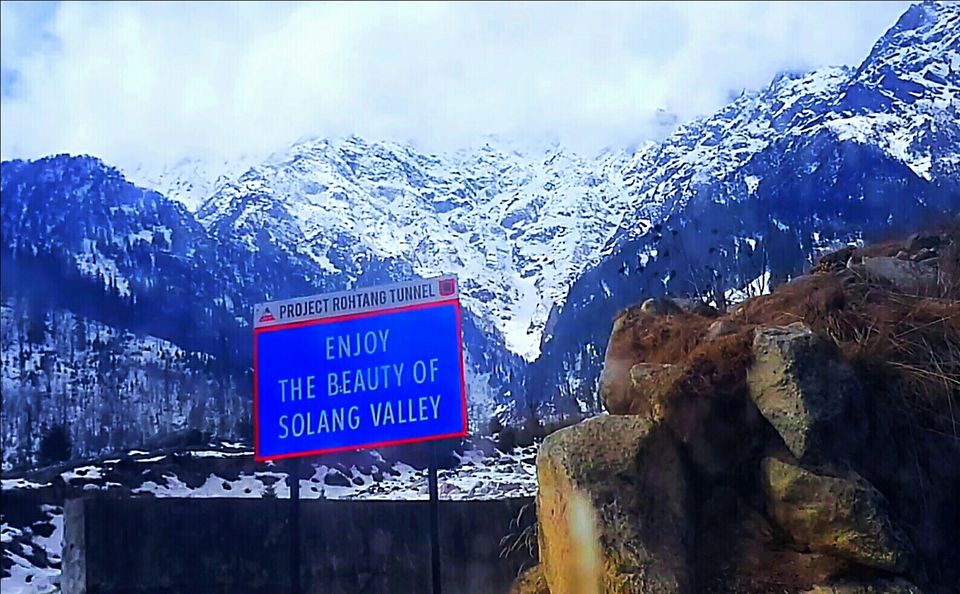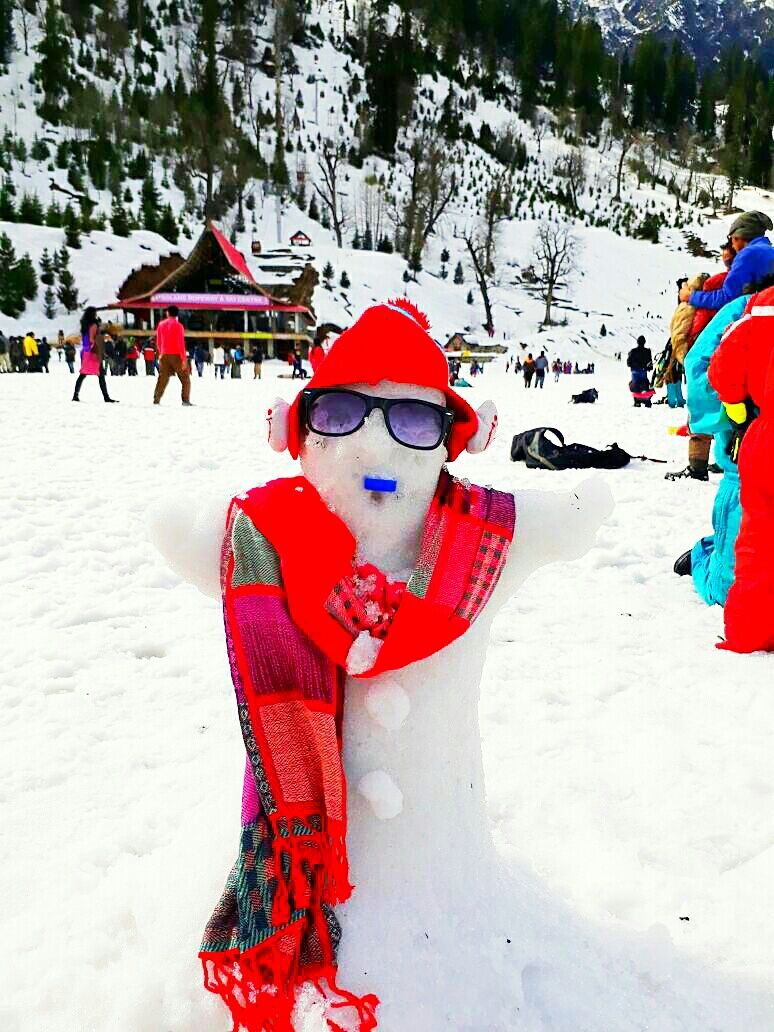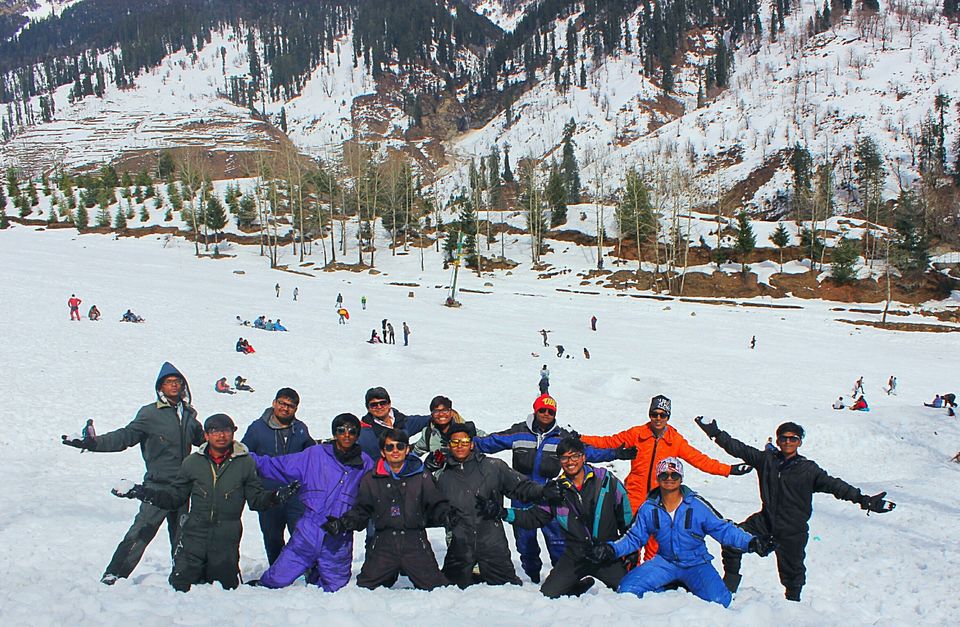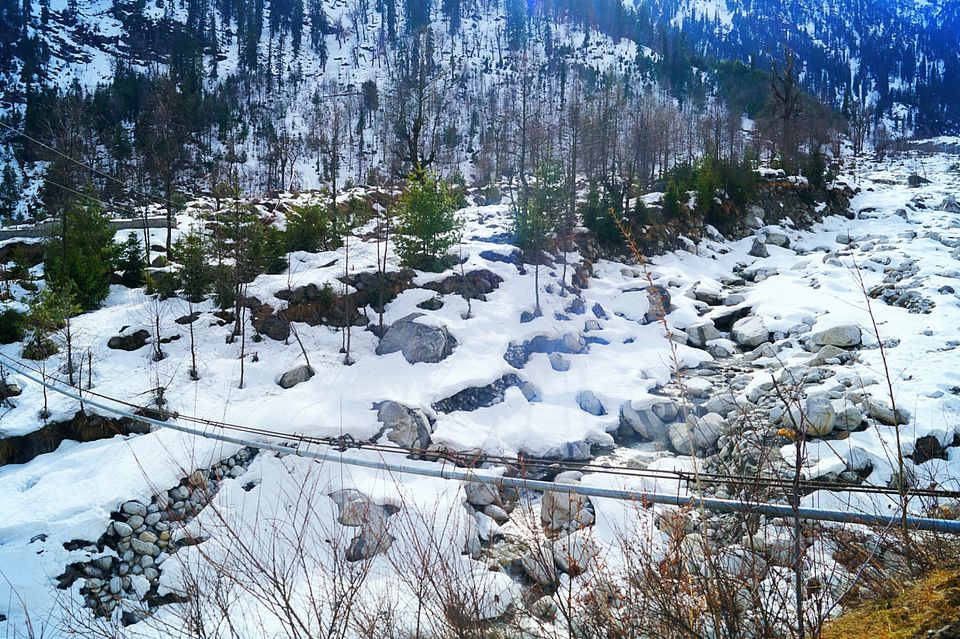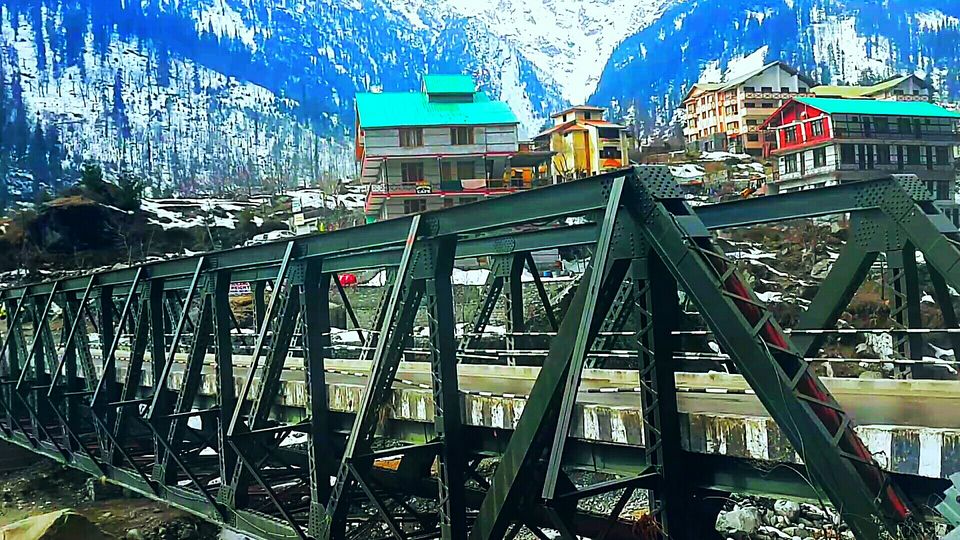 It was the last day of our journey and it was only allocated for so called not famous but mind blowing off-beat best places. We had enjoyed each and every best scenic place which had been come across on the way of returning.
We reached at our last destination-Ambala Cantonment at night. One of my cousin is in Indian Army and he is living in Ambala Cantonment. For having a different experience of living one day between soldiers of our nation, we stayed that night in "Sainik Arambhgrah". Hearing their stories, realizing their pain and seeing the original patriotism in their souls, we left wondered. If real patriotism had a color, I would have witnessed it through eyes of those soldiers.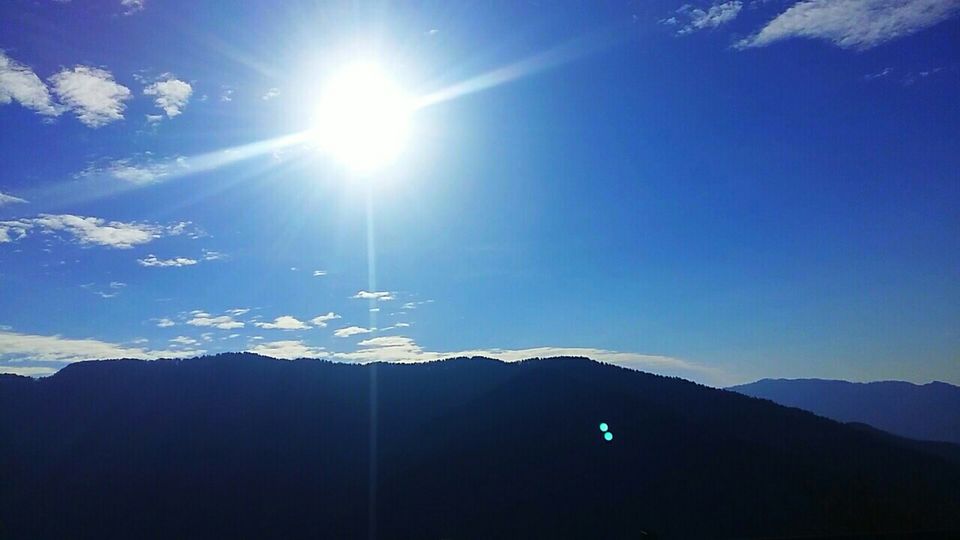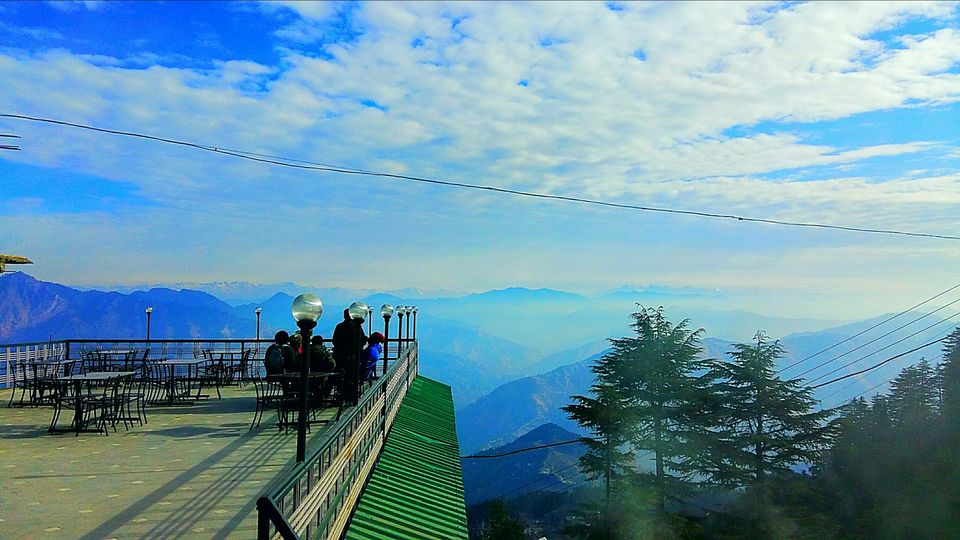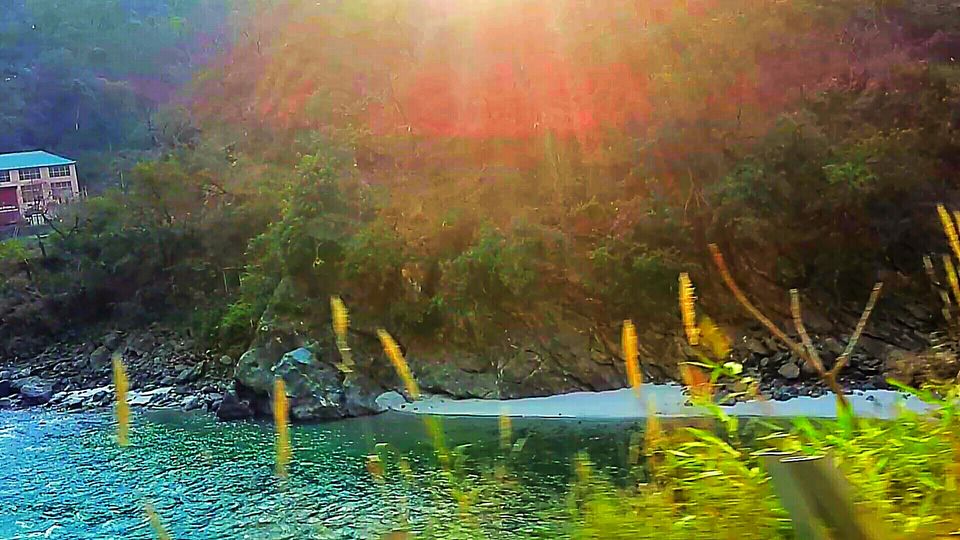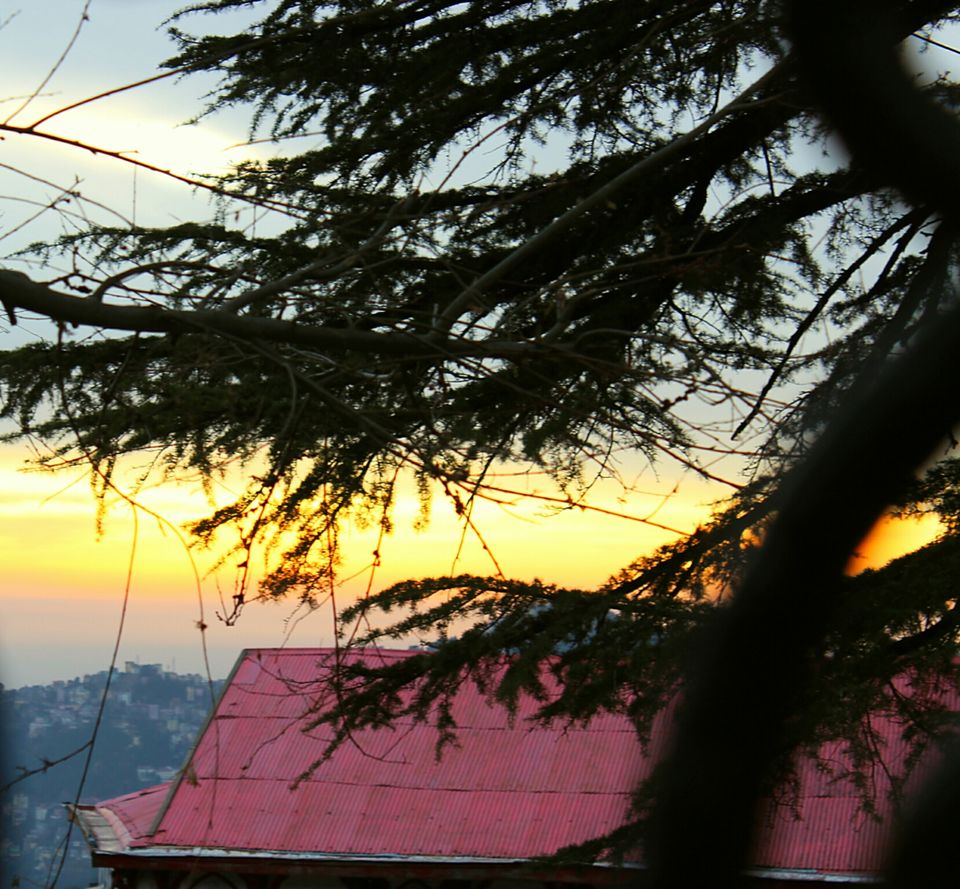 Next morning, we realized why Punjab and Haryana are famous for their food. Mouthwatering food again started last day of our unforgettable journey when we had a lunch in nearby famous " Puran singh's Dhaba". We also visited the whole cantonment area for knowing the worth of Indian army and their life which must come out as one inspiration itself.
The journey always remains as a strong memory if you have explored the places with your whole group with whom you are living. Because every moment of that journey used to be remembered in the corners of your room with your whole gang. What is better than it?
This way we have completed journey in possible lowest cost and in possible potent memories.
Believe or not, but beyond places, there are people who make your journey better through moments.
Frequent Searches Leading To This Page:-
himachal tour package ex chandigarh, himachal tour packages dalhousie, himachal tour package for honeymoon, himachal tour packages from gujarat, himachal pradesh tour packages in new delhi, himachal tour package shimla kullu manali, himachal tour packages from katra, luxury himachal tour package, himachal tour packages from mumbai for couple, tour package of himachal pradesh, himachal tour travel package, himachal trekking tour package, tour package to himachal pradesh
Then we headed towards Manikaran. In spite of its flawless beauty, Gurudwara of Manikaran also has a great energy to attract the tourists. Hot water spring and living accommodation of aplenty travelers were the main attractions of that place as no one could even imagine that in such deep valley, a place like this is existing.
After exploring it, we went at our main point-Barshaini village, from where most of enchanting treks start-Tosh, Kalga, Pulga, Kheerganga. We were likely to start our trek of Kheerganga from that village. The excitement of trekking to place like heaven and staying in tents at night was infinite. But when we got to know, that we were cheated by our travel agent as there was no guide to take us way for hiking on. Hoping more and more, we waited for two hours at the place for Guide to come. But we ended up with gaining nothing then regret. Left with no choice we had visited the starting point of Kheerganga trek. We wanted to go for a Tosh, but after looking at grimaced face of our guys we decided to head toward Manali. After sipping the cool water of Parvati river with our hands, we headed towards Manali.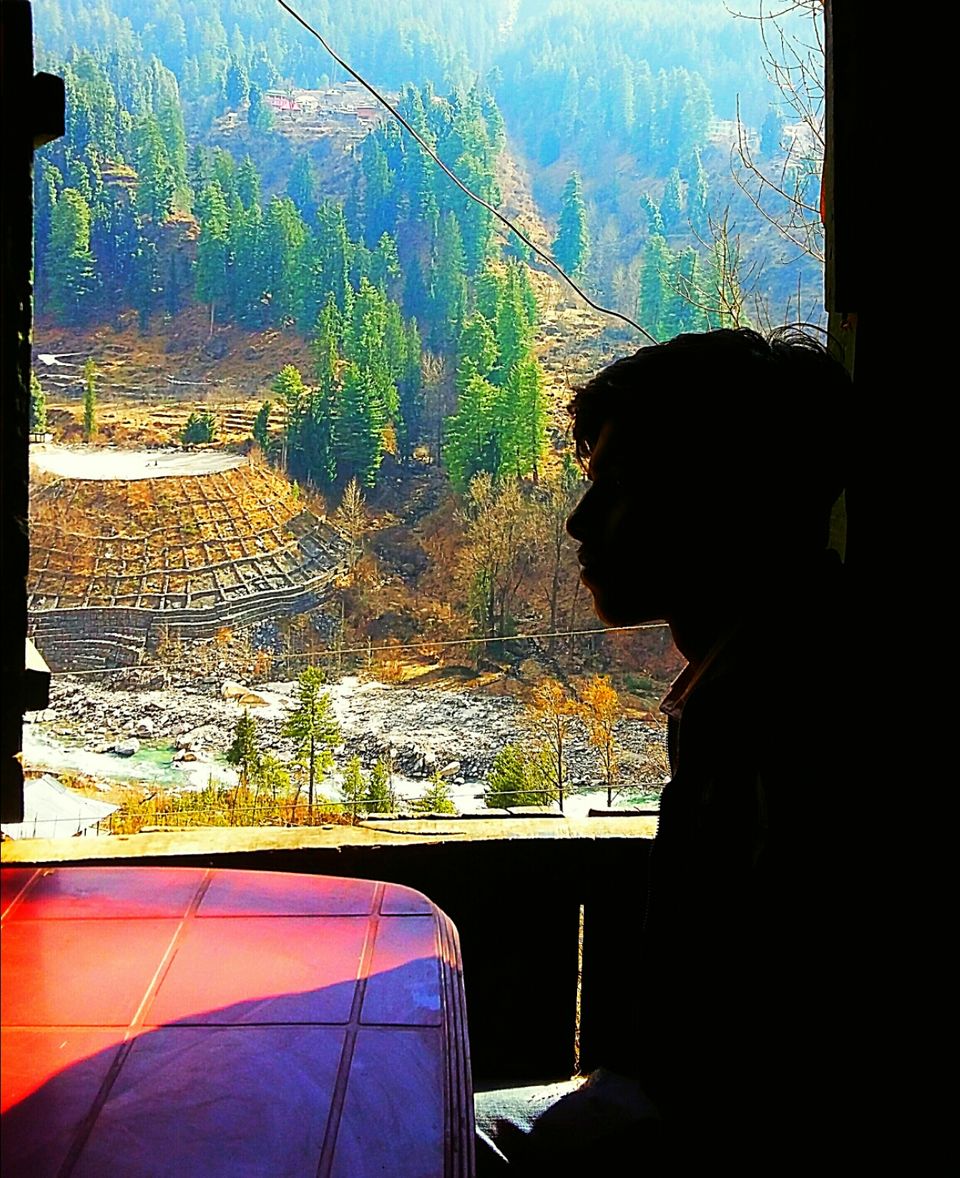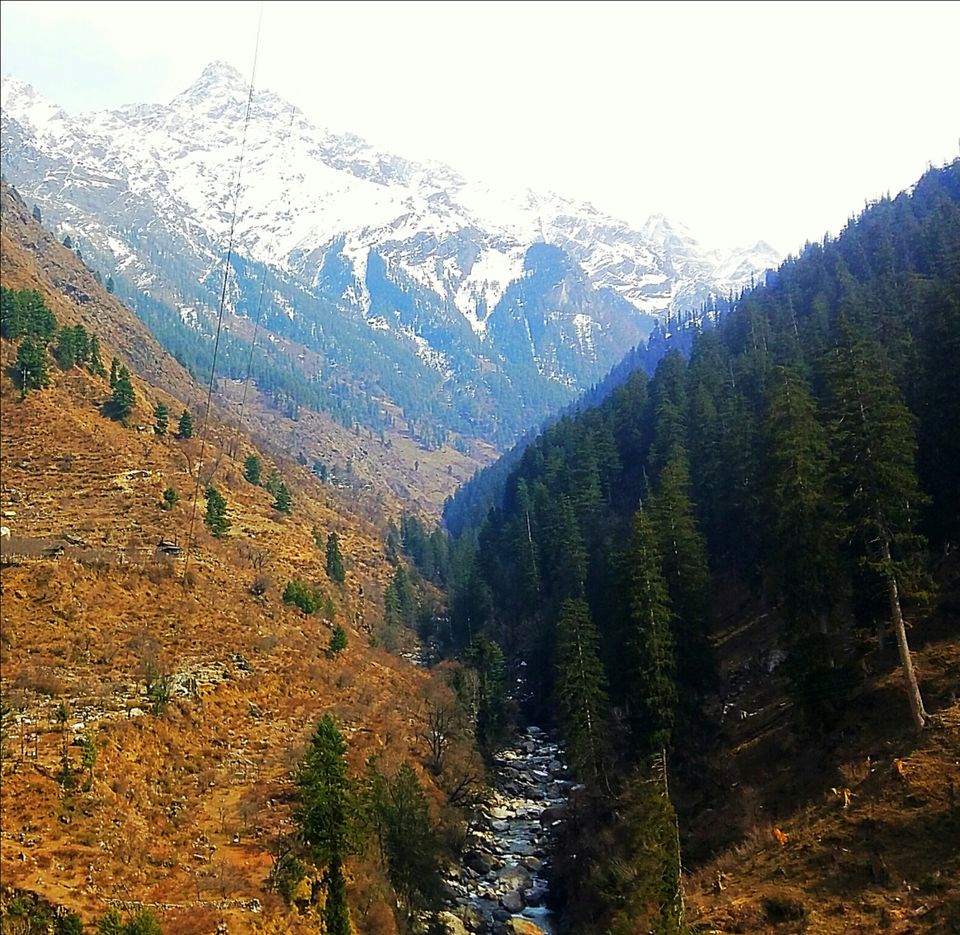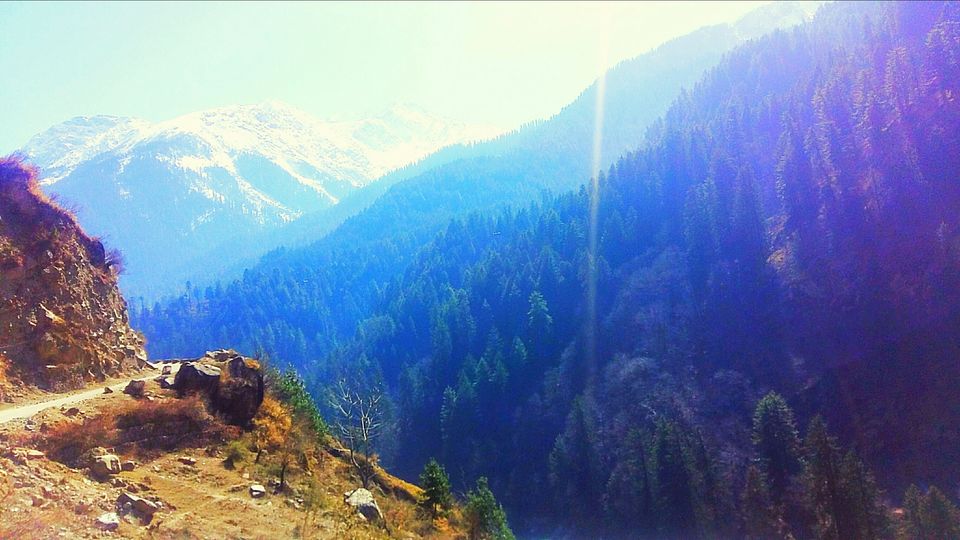 It was around 5:30 PM when our tempo halted few km ahead of Kullu city. Our driver also read our mind as he stopped at the point where best river rafting route starts. It was also our first rafting experience, even rafting in the cold water(The same water due to- melting of nearby snow)of Beas river was not easy at evening time as cool breeze was also there to resist us. But excitement of doing such things can easily hide any ache. Without caring of anything, we had enjoyed rafting of 45 minutes. Experience of rafting was marvelous not because we had done rafting for the first time, but because we had done rafting in such particular situations. After giving the fire to body, finally we headed towards Manali in drenched status. Having tired, we had taken a rest and dozed off after having dinner at that night.