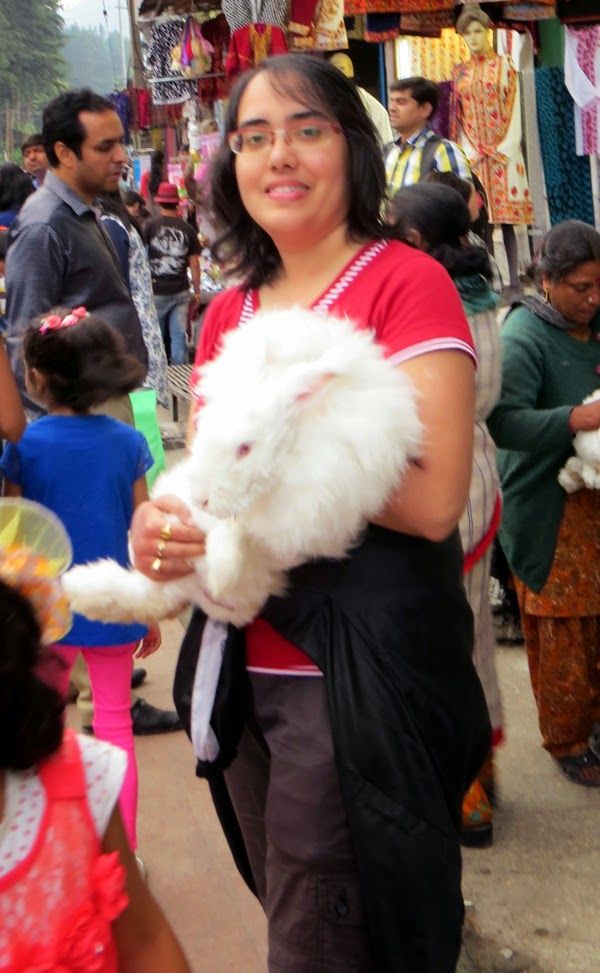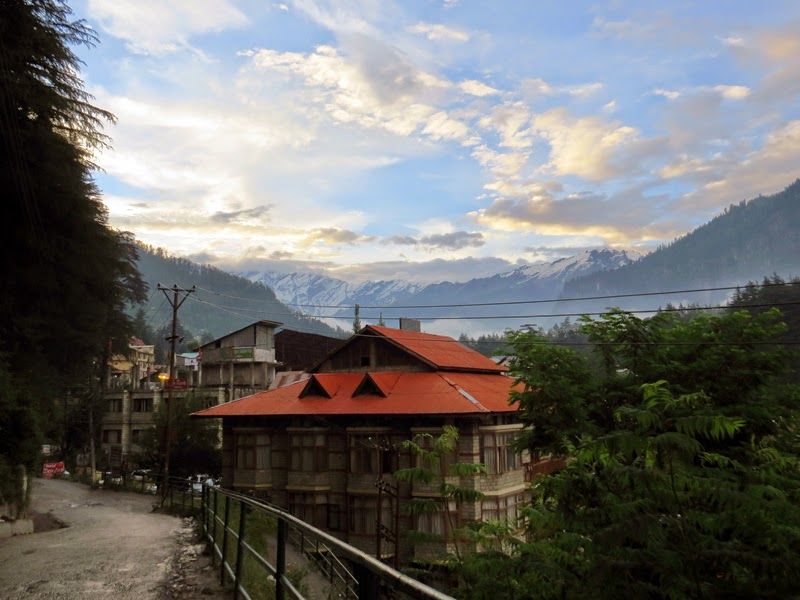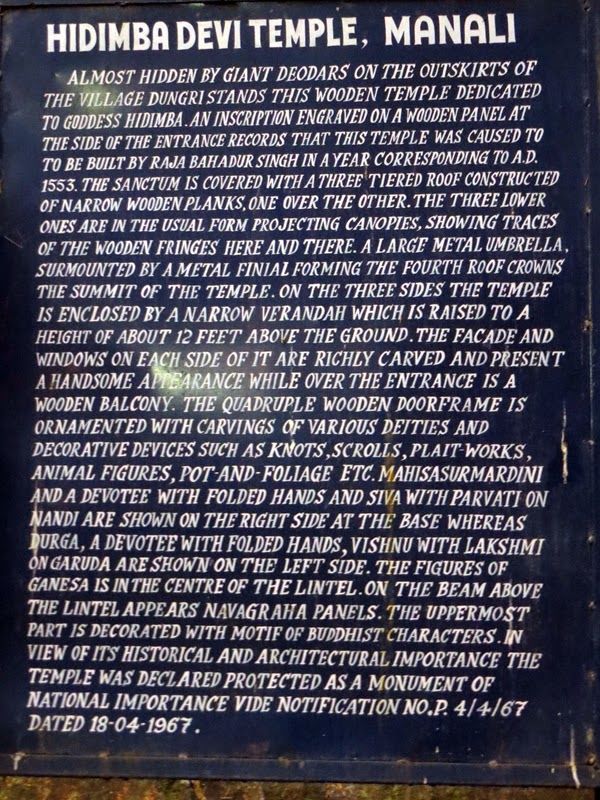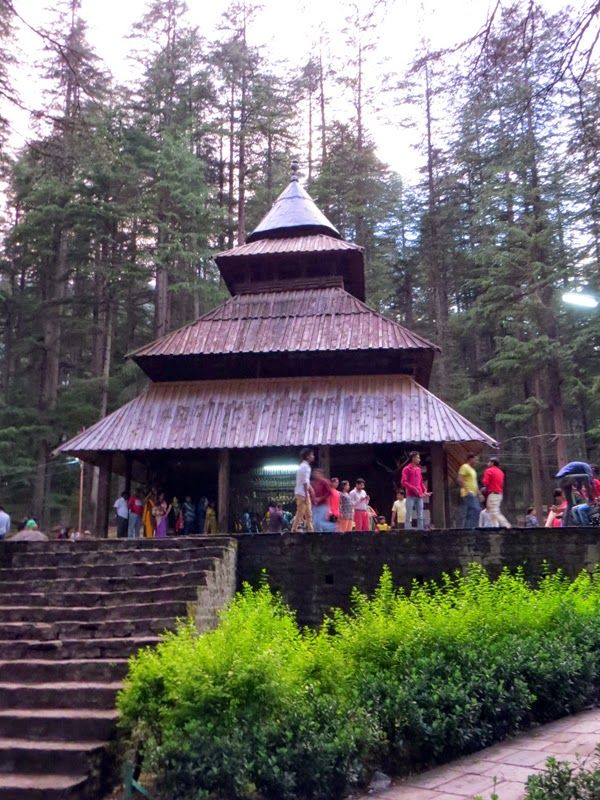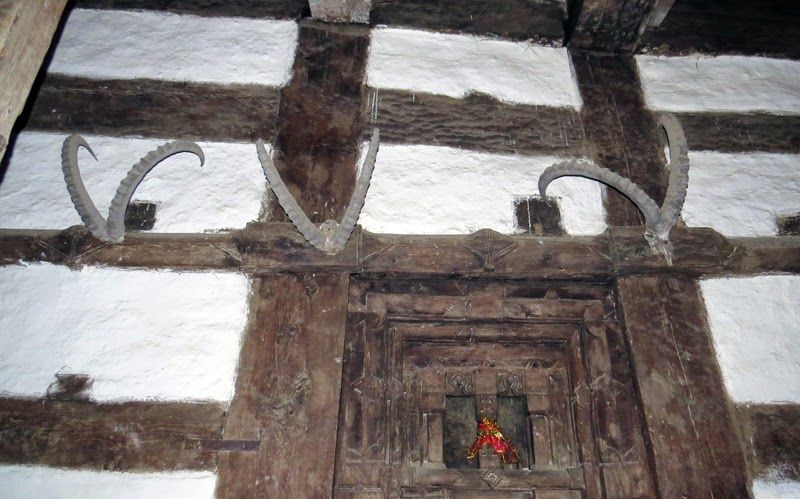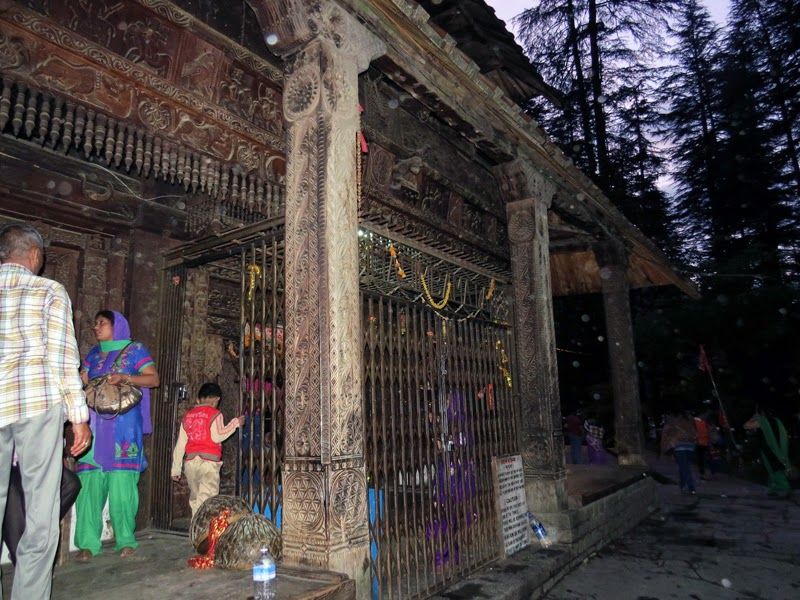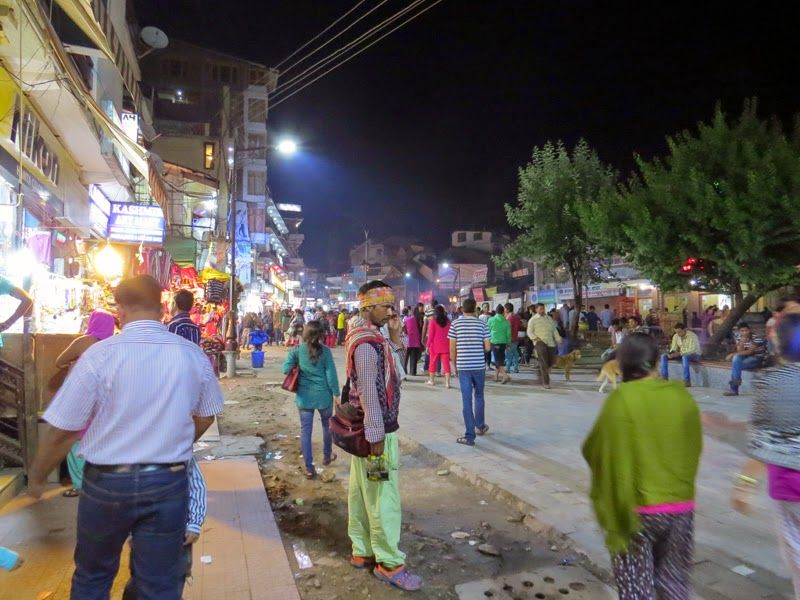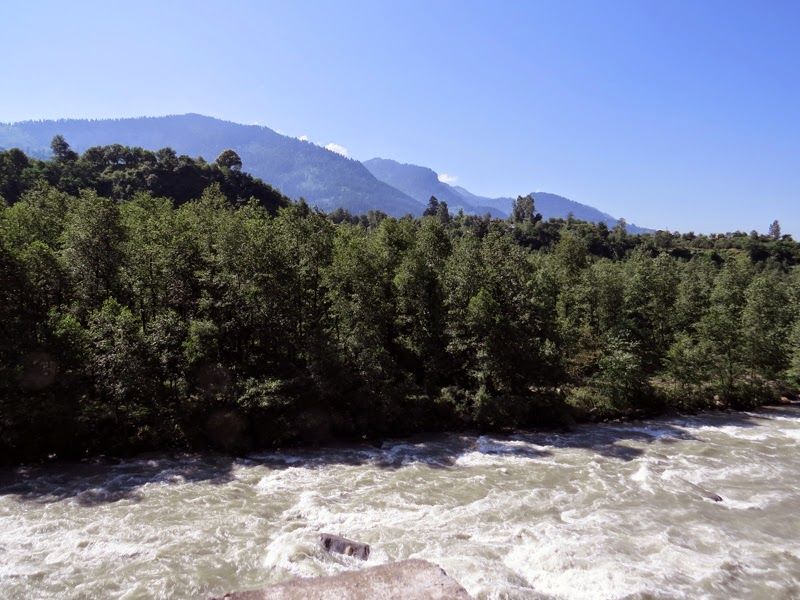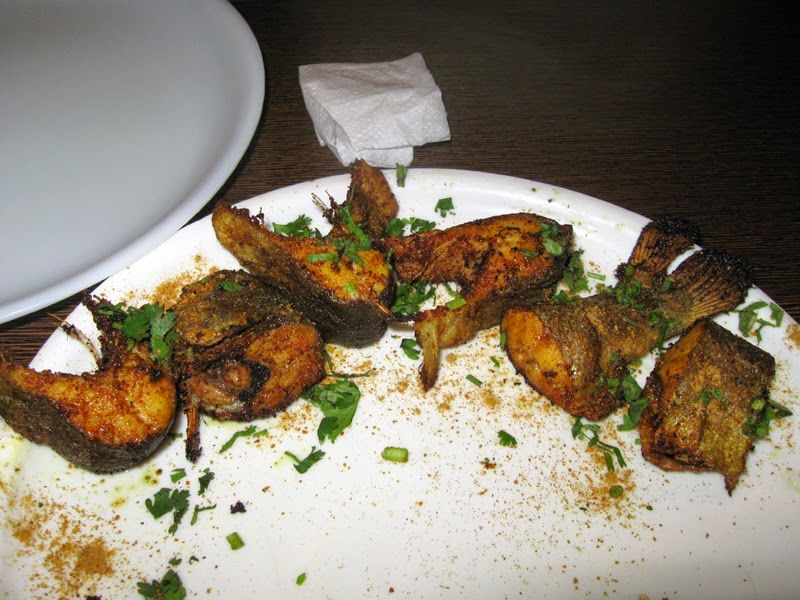 What do you do if you have only half a day to spend in Manali? You are spoilt for choice actually, because the hill town in Himachal, which is a popular tourist destination as well as a gateway to several other destinations, is worth spending quite a few days in.
While those who wish to simply relax in the lap of the Himalayas prefer to stay in the quiet and serene Old Manali wrapped in its old-world charm, most adventure tourists head for Solang Valley 14km away, where there are skiing (in winter), paragliding, parachuting, zorbing and horse-riding facilities. But we did not have that much time.
We had only the afternoon and evening left to enjoy Manali after returning from the Hampta Pass trek. While Eti and I were to leave for Kinnaur early the next morning, Rita was to leave for Kalka to take a train back to Kolkata. So, we had to make the most of the few hours that we had.
The only advantage we had was that we were staying very close to Mall Road, in Hotel Star Inn. Its general manager, Mr Sanjay Rai, had been a godsend for us, arranging our stay in a packed-out Manali the evening we had arrived, before the trek. Though we had stayed in a different hotel then, we had booked a room in Star Inn for the post-trek stay. Indebted as we will always be to Mr Rai, I must confess that our stay in his hotel turned out to be quite miserable.
Firstly, the door lock was defective and I had a very difficult 25 minutes later that evening, trying to get someone to open the door. I had returned to the hotel alone, leaving Rita and Eti at the mall. The door would not open and I had to hunt for a hotel employee for 15 minutes — climbing up and down four steep flights of stairs a couple of times — before the room service guy turned up.
First came his advice: You could have called the room service number. I explained as patiently as I could help that since I was locked out of the room, I had no access to the phone. "Oh right," he exclaimed, showing all his teeth and wrestling with the lock. After a five-minute battle, he managed to open the door. Wiping the sweat off his brow, he showed all his teeth again and exclaimed: "See, that was no sweat at all!"
I looked at him closely and said with a very sweet smile, "Please show me again how you did that. You know, just in case we need to go out again…" and slammed the door shut. I knew very well that there was no need for all three of us to leave the hotel together again. But it felt fantastic to see him toil for the next five minutes.
The second part of the sad story was reserved for the two other girls. Due to a misunderstanding, they had bought some soup for my dinner but nothing for themselves. When they called up to order dinner in the hotel, they were told nothing was available. Not even bread and butter. Rita was prudent enough to ask a hotel guy to get her some bread from outside, but Eti was so furious that she went to bed empty in empty stomach.
========================================================
Trout tales
Coming back to the main story, I personally had a couple of agendas for Manali. First was to visit Hidimba Devi temple; second was to taste trout. We decided to tick the second one off the list as early as we could.
So, once we returned from Hampta, Eti and I dumped our bags in the hotel and left in search of trout. Rita, who had suffered through the trek, refused to go and had lunch in the hotel. We had already noticed a couple of restaurants on Mall Road advertising trout in big bold letters. We headed straight for one of them. Thankfully, it was available.
We later found out that the fish is available for only a few hours in most of the restaurants, basically till the day's stock lasts. And there's quite a high demand for it because of the novelty factor.
Trout is not a fish indigenous to the rivers of Himachal. It was introduced by the home-sick British more than a century ago, during the colonial rule, so that they could enjoy trout fishing like they did at home. The Himachal government in independent India has continued to breed it — both the brown and rainbow varieties.
For those who might be interested in having trout in Manali, I won't suggest any particular restaurant because it's available in quite a few of them. But I'd suggest that you order a simple dish of trout that uses minimum embellishments. We ordered two dishes — one fried and one baked. Both had minimum spices and allowed us to enjoy the subtle taste and flavour of the fish, which are quite delightful. Even a non-fish-lover like me polished off an entire fish in no time.
Unfortunately, poor Rita, who joined us at the Mall later in the evening, did not get it at dinnertime. It was all gone. Neither did Eti and I get it at the Kullu hotel next to Bhuntar airport where we stayed the night while returning from Kinnaur. So, if you wish to try trout in Himachal, it's best not to leave it for dinner, especially in the peak tourist season.
======================================================
Photo op with an angora rabbit
Eti and I left the hotel again around 5pm for Hidimba Devi temple, which is 4km from Rambaugh Circle at the end of Mall Road. As we walked down Mall Road, we were suddenly accosted by a couple of women holding big white furry rabbits with long ears. From pictures, I knew these were the angora rabbits.
Angora wool is used to knit, among a host of other things, Kullu shawls. The pure ones cost a bomb and find few takers. So now, they mix a bit of angora in normal woollen shawls. Despite costing more than the regular woollen shawls, these are quite affordable.
These mixed shawls are easily identifiable, as the angora bits appear as white spots in the body of regular wool. When I bought them, I did so only because they looked pretty and I had no idea that these white spots were the rabbit's fur. It's quite possible that the animals are tortured in the process of being sheared of their coat.
However, let's get back to Mall Road. The first woman asked for Rs 20 to allow us to hold a rabbit and get ourselves photographed. High on a trek and an imminent Kinnaur road trip, Eti and I agreed. The photo op went well, with the two of us clicking each other by turn. But the second woman, not ready to let go of the opportunity to make some fast bucks, sparked off trouble.
Catching me unawares, she suddenly thrust her animal into my arms and suggested that we both hold a rabbit each and get ourselves photographed together. We refused and when I tried to hand her rabbit back, she looked at me menacingly and said I would have to pay her Rs 20 for holding it (for 2 seconds). Thankfully, before my head could heat up thoroughly, the first woman intervened and asked her to leave.
Such photo ops are offered in several tourist spots, including Hidimba Devi temple. One can also get clicked riding a yak. It's especially fun for kids — and a few mad adults like Eti and I, who simply refuse to grow up.
======================================================
Abode of the 'demon goddess'
Auto-rickshaws (tuktuks) are available from Rambaugh Circle to take you to Hidimba Devi temple. But for a mere 4km ride, they charge Rs 100 (at least that's what we were charged on the return journey). So, unless you nourish a complete hatred for exercise, it's much better to take the 30-minute walk through the pines and giant deodars.
Hidimba Devi temple is unique because of its deity. Hidimba (or Hadimba or Hidimbi) was a demon married to Bhim, the second of the Pandavas (the five brothers who are the heroes of the epic Mahabharat). She's probably not known to be revered as a goddess anywhere else in India.
Now for some stories (source: 'Triloknather Pathey' (On way to Triloknath) by Umaprasad Mukhopadhyay). Himachali folklore says someone (not sure who) flung Hidimba towards the spot where the temple stands now and she fell and broke her thighbone. The local word for thigh is 'dungia'. Hence the village was named 'Dungri' and the temple, which is located on its fringes, is also referred to as 'Dungri temple'.
Very strangely, in the diametrically opposite end of India — Nagaland in the east — Dimapur is claimed to be the land of Hidimba, too. Apparently it was originally named Hidimbapur, which was gradually reduced to Dimapur.
Himachali legend says that around 1500AD, Sidhpal, a scion of the ousted Kullu royal family, started living in a village near Bajaura. He learned one day that if someone worshipped Bijli Mahadev — the deity of a temple located on a nearby mountain — with water from the confluence of Beas and Parvati rivers, his or her wishes would come true.
The night Sidhpal performed this ritual, he dreamt Bijli Mahadev telling him to go to Jagatsukh where his wishes would come true. Sidhpal did accordingly.
A few days later, Sidhpal was on his way to a local fair when me met an old woman with a heavy load on her back. Sidhpal offered to carry her load. After a while, the old woman said, "What a great man you are! Now come, climb on my shoulder." As she said so, she started growing bigger and bigger in size. "Now, look around. You will rule over all the land that you can see from my shoulder," she said.
The prophecy came true and Sidhpal indeed became the king of Kullu. The old woman was Hidimba and thus she became the presiding deity of the Kullu royals. Sidhpal's son Raja Bahadur Singh built the temple in 1553, which is declared on a plaque placed in the temple complex.
Umaprasad, who visited the temple sometime in the 1950s, writes about the eerie surroundings of the temple hidden behind giant deodars, its compound deserted except for the pretty priestess, and the bloodstains left by regular animal sacrifice.
Sixty years on, we found the structure just as he had described — a three-tiered wooden pagoda-style structure still partially hidden by the giant deodars — but nothing of the eeriness, all thanks to Mani Ratnam's 1992 film 'Roja' that catapulted Hidimba temple to instant stardom. A visit to Manali today is incomplete for tourists without a trip to Roja's "Kashmir ke bhagwan" ('God of Kashmir'. Manali was passed off as the trouble-torn Kashmir in the movie in which Hidimba temple played a significant role). At 7pm, we found it teeming with people.
The temple, which was declared as a monument of national importance in 1967, is a modest structure, only around 80 feet high, with carvings on the wooden beams and pillars depicting, among others, Hindu gods and goddesses like Shiva-Parvati and Vishnu-Lakshmi. Interestingly, there are some Buddhist motifs too and apparently, a Buddhist monastery used to stand on the compound once. What is most eye-catching, however, is the décor of ibex horns hanging on the outer wall.
We could not inspect the temple for long since it was getting late and also because it was too crowded. But Hidimba Devi certainly heard our prayers. There had been some doubts over the Kinnaur trip with rumours that the road had been closed. While we were at the temple, Vinkal called up to inform that the road was very much open and we'd be leaving 8.30 sharp the next morning.
=========================================================
Rendezvous with a romantic soul… and a little shopping
The shops lining Mall Road are good for picking up a few souvenirs, ranging from Kullu shawls, Kullu and Kinnaur caps, Tibetan handicrafts and dry fruits apart from the regular woollens like sweaters, mufflers and the like. We shopped, too. And what came free with it was a tête-à-tête with Aashiq Ali.
The first shop we went into was one for dry fruits, where Eti stayed put for the next one hour. Our next stop was one for Kullu and Kinnaur caps. Another 30 minutes. As we left the cap store, the shop opposite caught our eye. It was called 'Kullu Kashmir' and we went in because both of us wanted to buy some shawls.
The light-eyed guy behind the counter at the end of the store called out to us. As he started showing us shawls, he asked us where we were from. When Eti said Shillong, he said he hadn't heard of it. Not unlikely since most common people in India are ignorant of its northeastern parts.
But when he told me "You're from Kolkata? Now where is that?" I was quite surprised since it's among the most well known cities in India. Yet, I patiently told him, "It's in West Bengal."
"Is it now?" he said, and I saw then that he had a twinkle in his eyes. He revealed then that he had lived in Kolkata till about four years back. He seemed to have fond memories of the city.
"Where are you from? Are you a Himachali?" I asked him then. His features and pale complexion somehow seemed different from the locals, who are more of the pinkish kind of fair. It then turned out that he was a half-Afghan. "My mother is Afghan," he said. And how many generations ago had her family left Afghanistan? "Oh, she is a first-generation migrant," he said, as we picked our shawls.
"So, did you like Manali?" he asked. "No," I said, "It's way too crowded." "Yes, it's very crowded this year because of the heat in the plains. Come around August. It will be empty. You will like it then," he smiled.
I was already starting to like the young man. He seemed to have a way with women. Every time Eti or I tried a shawl or a stole, he would compliment us in chaste Urdu: "Masha'Allah! Bilkul Katrina Kaif lag rahi hai aap!" (By God's grace, you are looking exactly like (Indian actress) Katrina Kaif) or "Chaar chand lag gaye!" (Roughly translates to 'four moons have been added to your beauty').
Eti got very suspicious of his motives and whispered to me, "Is he flirting with us?" "No," I laughed. "He's just trying to sell us his goods. And he's a damn good salesman."
Young as he was, there was a certain innocence in his demeanour that left me with no reason to feel offended. He also kept joking with and teasing the other staff members, who seemed to be jobless because he attended to all the customers — mostly all of them women and many of them regulars — with his trademark sense of humour and what is referred to in Urdu as 'aashiqana mizaj' (romantic disposition).
No wonder all these women keep coming back, I thought.
So, when he finally revealed that his name was Aashiq (which literally means 'lover'), we refused to believe him. "You are kidding," I laughed. But he looked dead serious. "No really. My name is Aashiq Ali," he insisted. "But the card says Faroukh," Eti pointed out. "That's my elder brother," he claimed, the twinkle back in his eyes.
When we finally left the shop, loaded with bulging shopping bags and having been treated to 'special chai' (tea), it was already past 10. Most shops were still open — making the most of the tourist rush — and Mall Road was teeming with people. I bought a walnut-wood knife from a handicrafts shop. But the meeting with Aashiq Ali left a pleasant aftertaste for both Eti and me.
Whether his name was really Aashiq is immaterial. He wasaashiqui (romance) personified — in keeping with the mood of the mountains. I won't endorse the shop for its shawls; there are plenty of them in Manali. But ladies, if you want a dose of romance with your shawl, you know where to head.
And gentlemen, don't forget to keep an eye on your girls when they shop from Aashiq Ali.
Frequent Searches Leading To This Page:-
manali tour packages for couple from delhi, manali tour package for couple from mumbai, manali tour package for couple from chandigarh, manali tour package for couple from bangalore, manali tour package for couple from hyderabad, manali tour package for couple from kerala