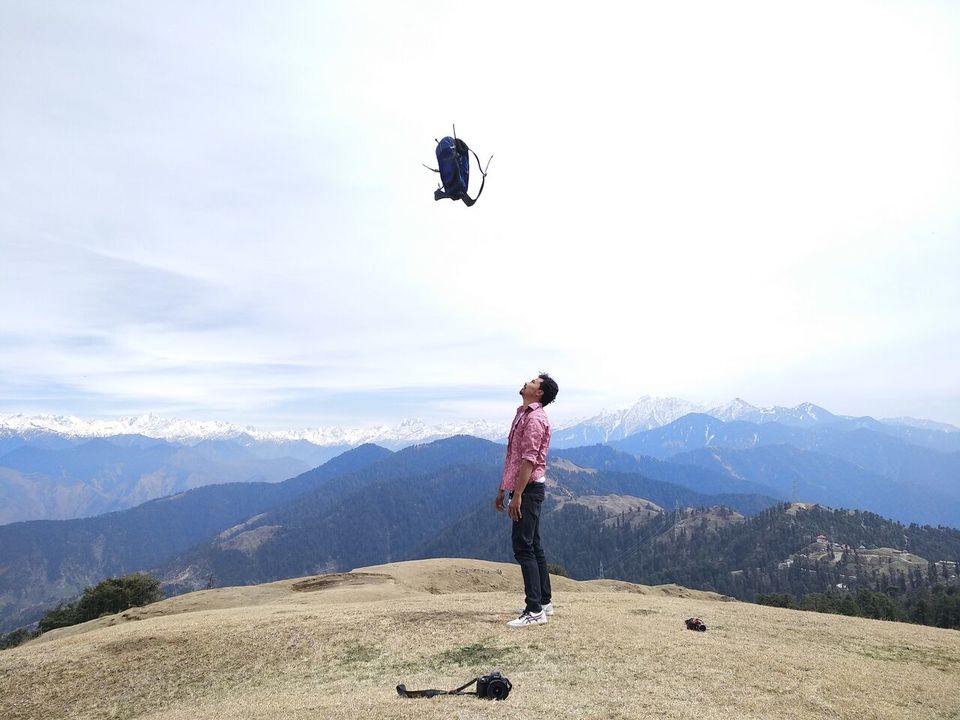 Before we realized, we were on to our next weekend. And as more the merrier, we invited our cousins to join us! This time we planned to drive towards the north-eastern part of Chamba and made it a slightly longer trip. It's an isolated route where you don't come across much traffic or travelers, but that's the whole point of adventure, right?
Picnic By The Obhari
My cousins and I had decided in advance to stop by the river Obhari. We set off early morning with our gears and supplies and reached the spot in merely half an hour. Of course, it wasn't an unfamiliar territory for us as we have been coming here for ages, with family and friends.However, as we grow and move ahead in life, we come back with new experiences and we are never the same person we used to be. So, revisiting a place simply helps us look at it from a new perspective and we come back with new memories. As children, our time here at this spot was spent doing fun activities like fishing, cooking, and swimming. And we did exactly that, again that day, revived our memories and making some new ones! I got lucky with fishing that day and trumped the catch my cousins caught. Lunch was deliciously roasted spicy freshwater fish, chilled beers and some salads we had carried with us. Somehow, we lost track of time and before we knew it, it was almost late afternoon.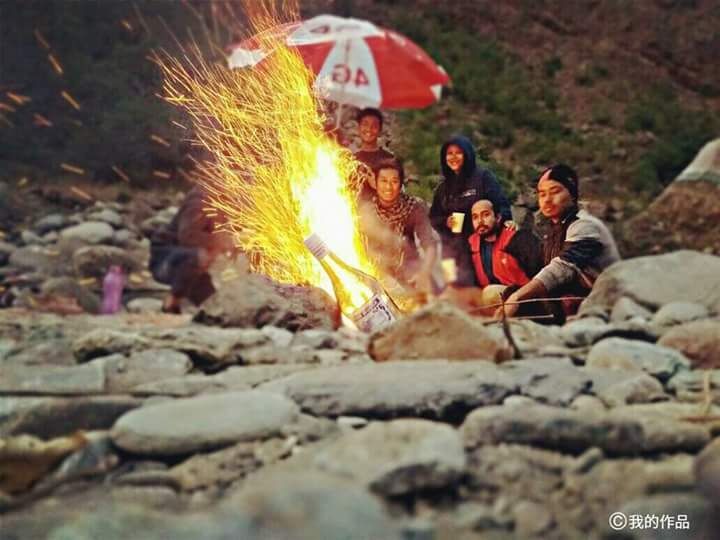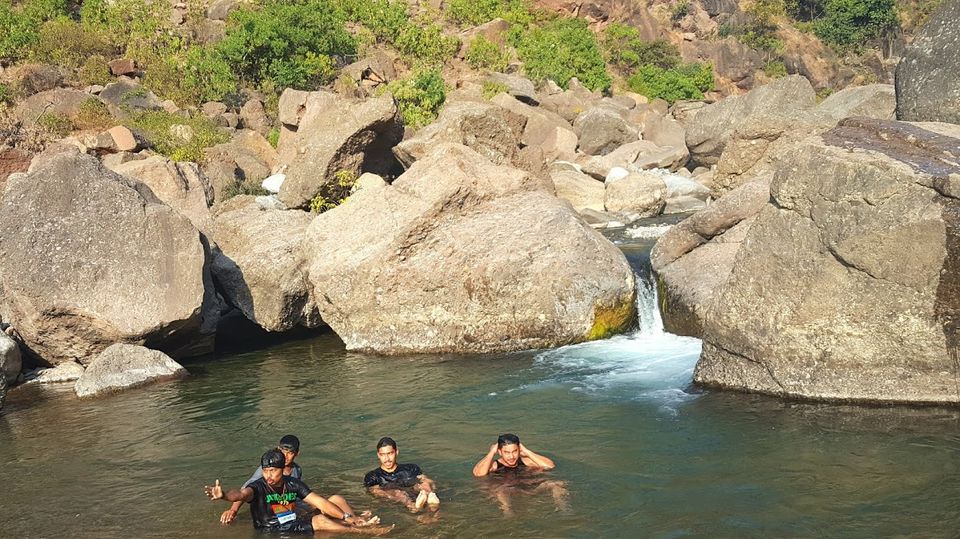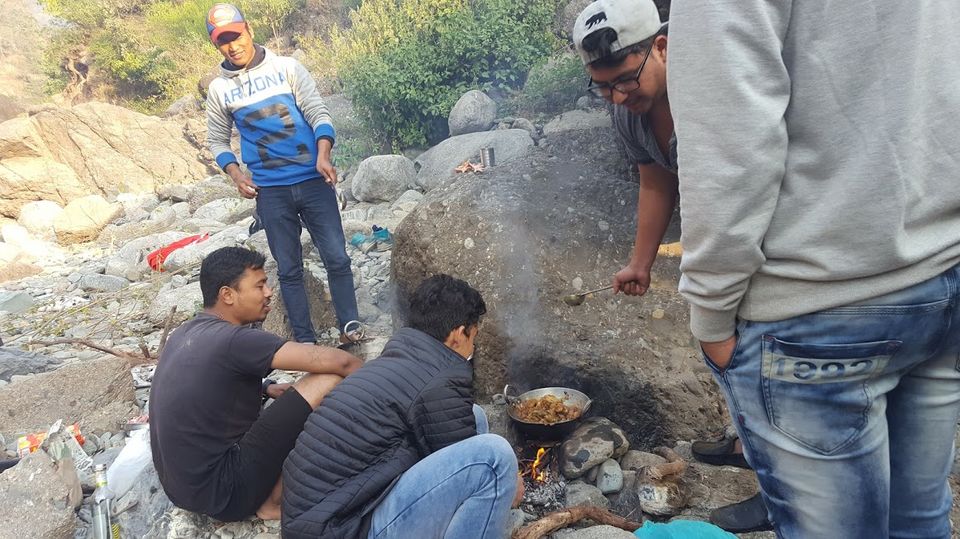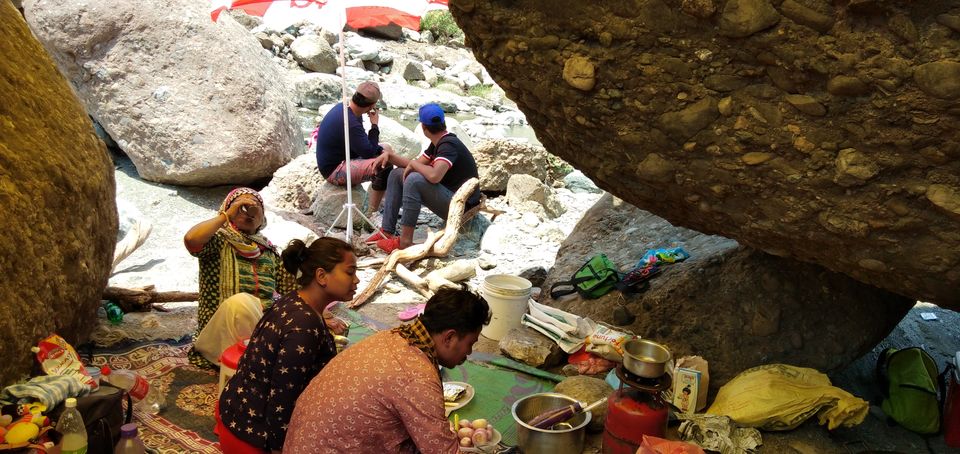 Mountains of Dalhousie- Dainkund
The next day, we headed to Dalhousie with plans to visit Dainkund and Kalatop, which lie in the same area.
Dainkund is about 20 kms from Khajjiar and is the highest peak in Dalhousie at about 2755 meter above sea level. It is believed that Dainkund (Dain = witch, kund = lake) was the abode to a powerful witch. She was slayed by an incarnation of Kali Mata (Goddess Kali) that arose at the site from a stone. The locals worship the incarnation as Pholani Mata and the sacred place was marked by building a temple around it.
It took us around an hour to reach the temple's car parking spot. After parking we started our 2.5 km long trek which would lead to the topmost point - the Mata Devi temple. Fortunately, this trek is not that difficult and even elderly people can complete it. We faced a little difficulty since at that time it was partially covered with snow. After a little over an hour of walking, we could see the temple from a distance. Many people also come here to visit Pholani Mata temple, which is adjacent to the main Mata Devi temple.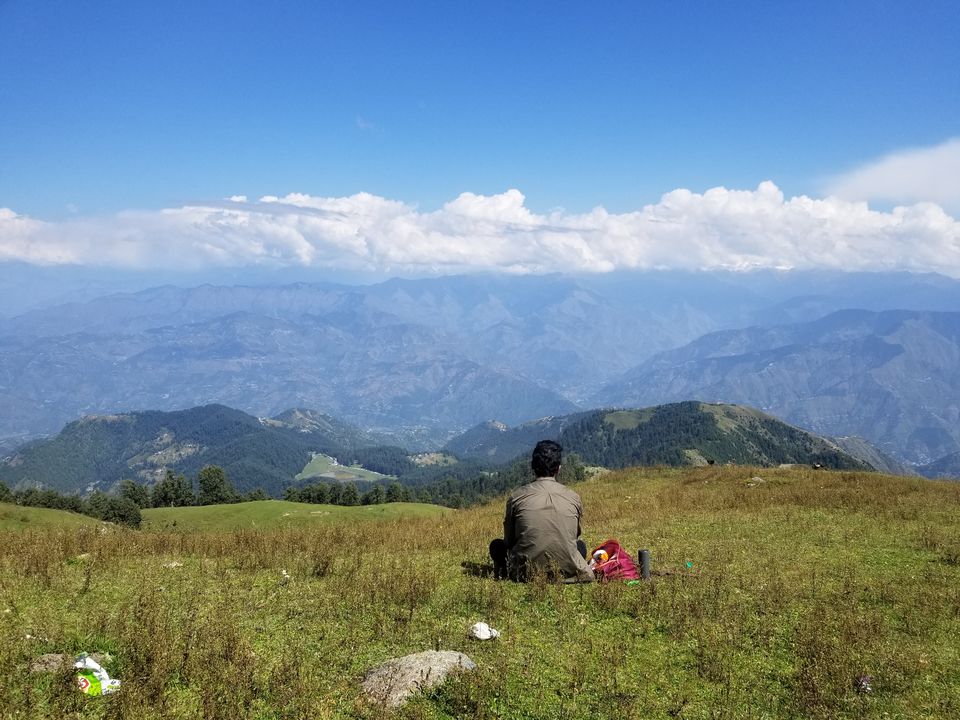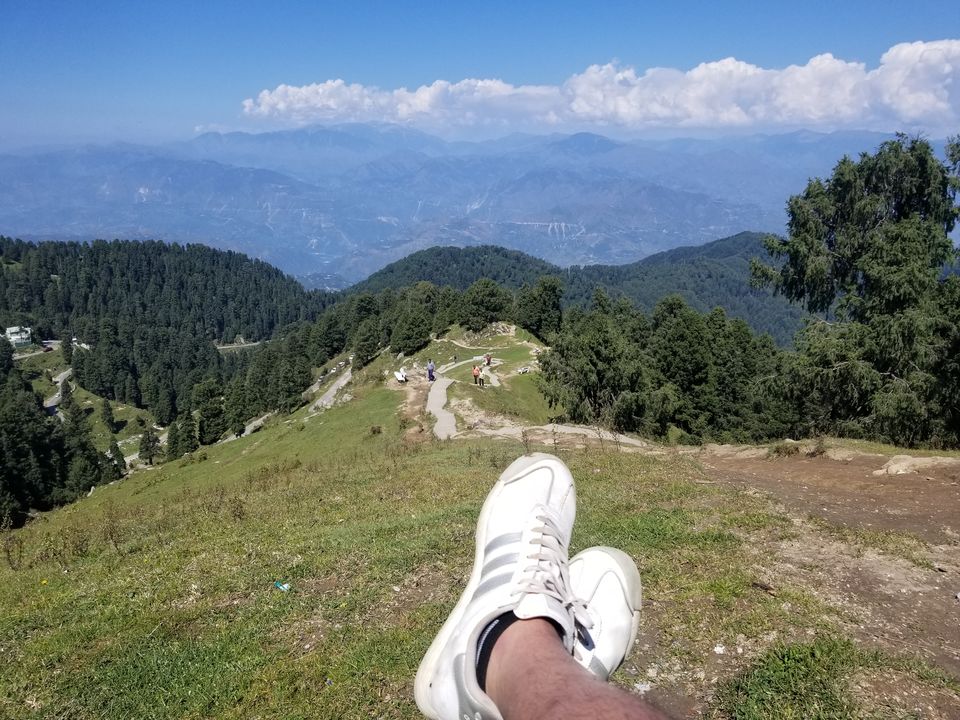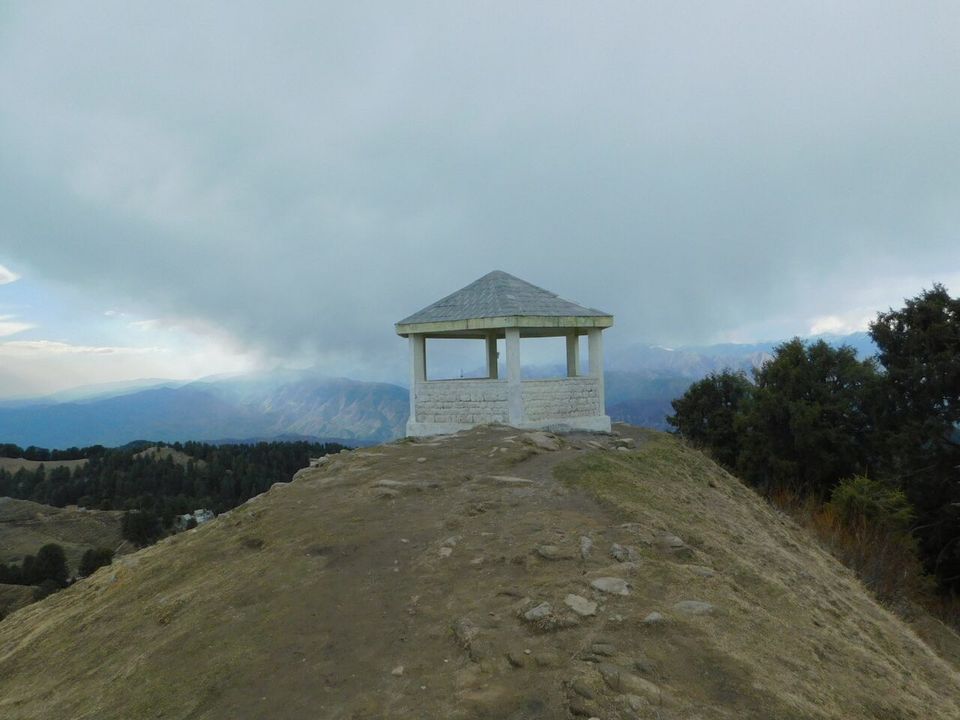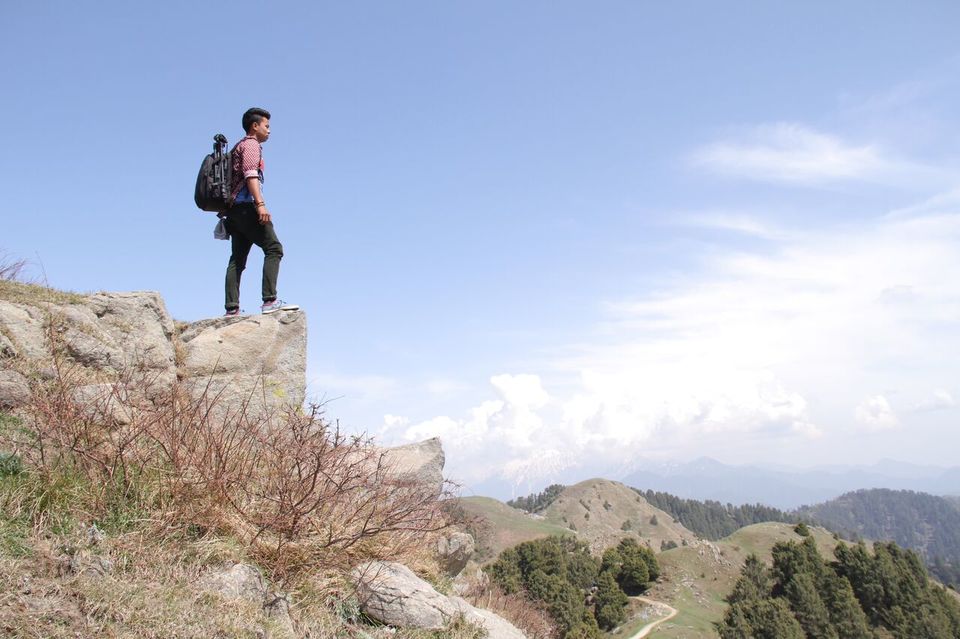 Camping at Kalatop
Getting back to the parking lot did not take much time and as soon as we reached, we left for Kalatop - our last and final destination for the weekend 2.
Kalatop is known for its green landscape, majestic mountains, and wildlife sanctuary. One must pay a reasonable INR 250 at Lakkadmandi to enter the Kalatop forest. The forest is covered with deodar, pine and oak trees. The forest cover is so dense that even sunlight cannot penetrate through it, making it a very cold place. We had carried extra warm clothes for this very reason.
The habitat supports a variety of wildlife. We were lucky enough to spot the beautifully coloured western horned tragopan, a ghoral (Nemorthaeds Goral) and a herd of barking deer (Muntiacus Muntjak) during the trip. Apart from these, visitors can also see the black bear, Himalayan serow (Capricornis Thar) and many more such animals indigenous to the region.
If you are a true nature lover and really want to enjoy this scenic beauty, it's a good idea to trek from Lakkadmandi to Kalatop but I would advise being accompanied by someone who knows the place as it is easy to lose track in the dense forest. Despite being in a car, we were exhausted by the time we reached, because of the long drive and we were also very hungry.
We initially thought of staying at the Kalatop forest guest house but some locals informed us that there were some camping sites available nearby and we wanted to camp to have a differentiated experience. So, we booked the site to stay for the night. Even though it was cold, we managed well in our tents.
We set up a barbeque, played some Himachali music and danced the night away. The sky was super clear and the sound of the breeze made us feel like we were in heaven. It was the perfect ending to a memorable weekend. We couldn't have asked for anything more!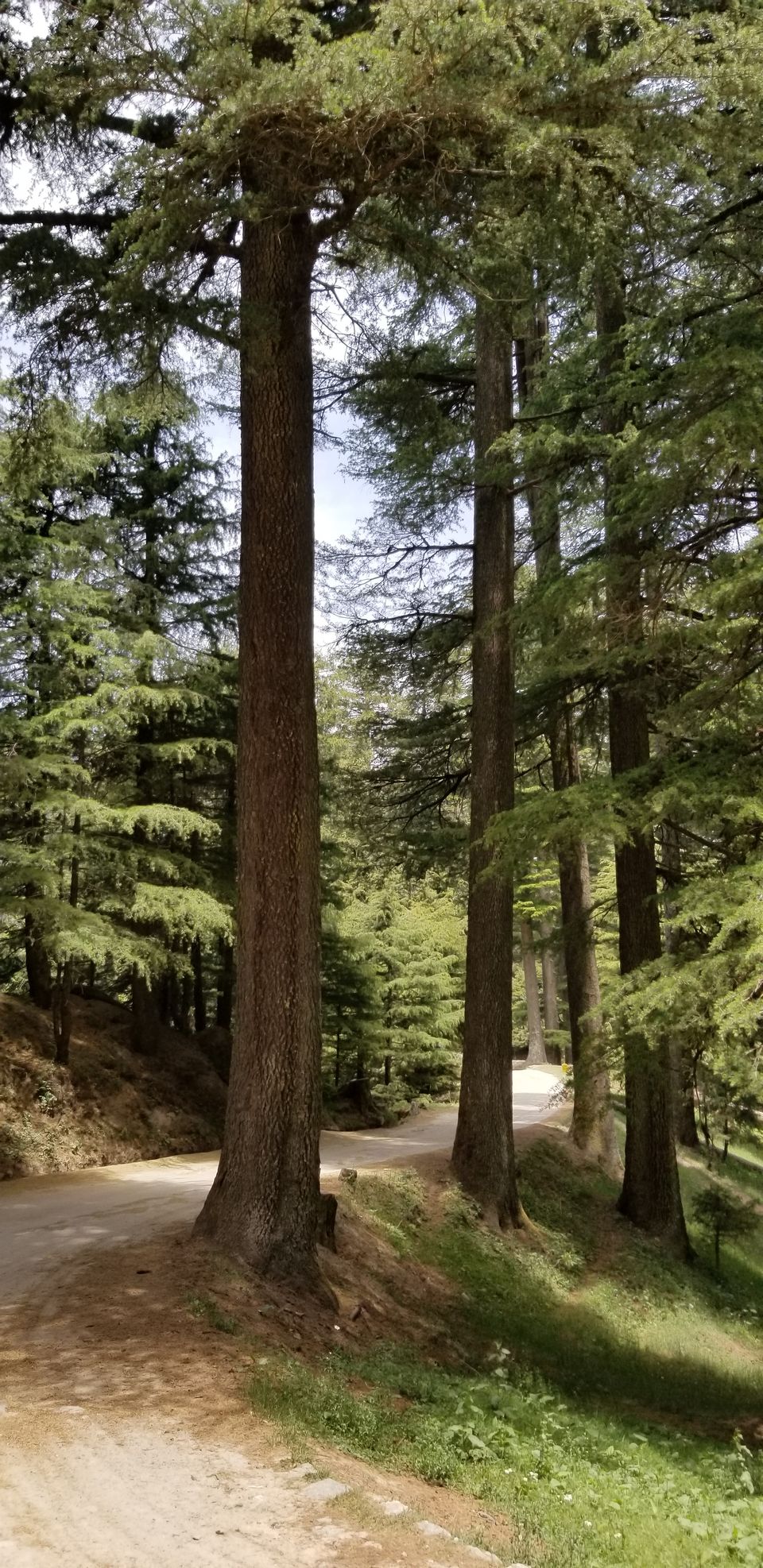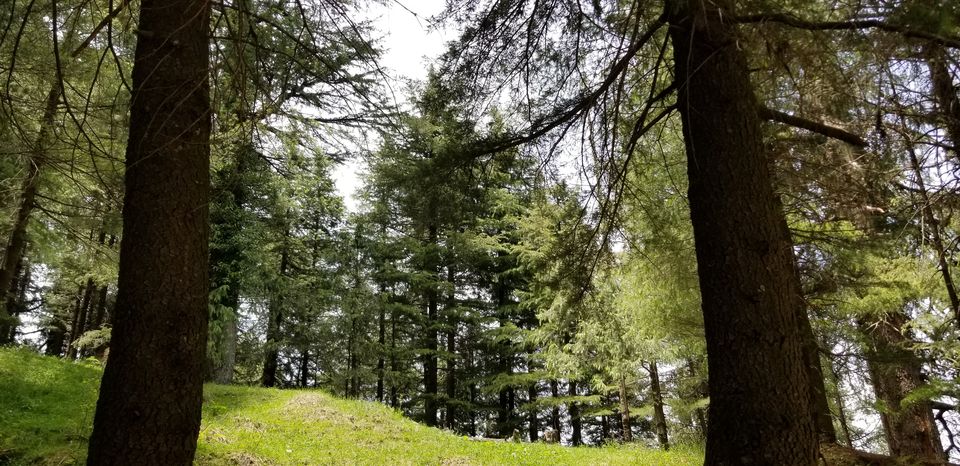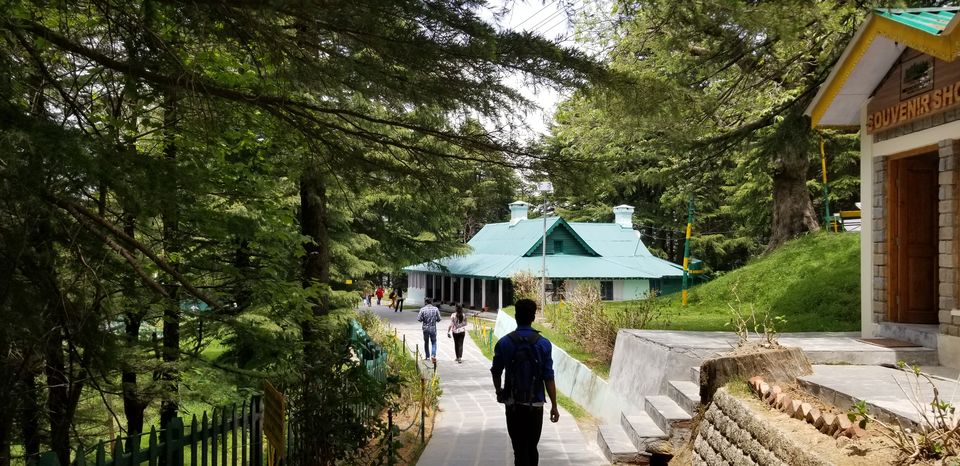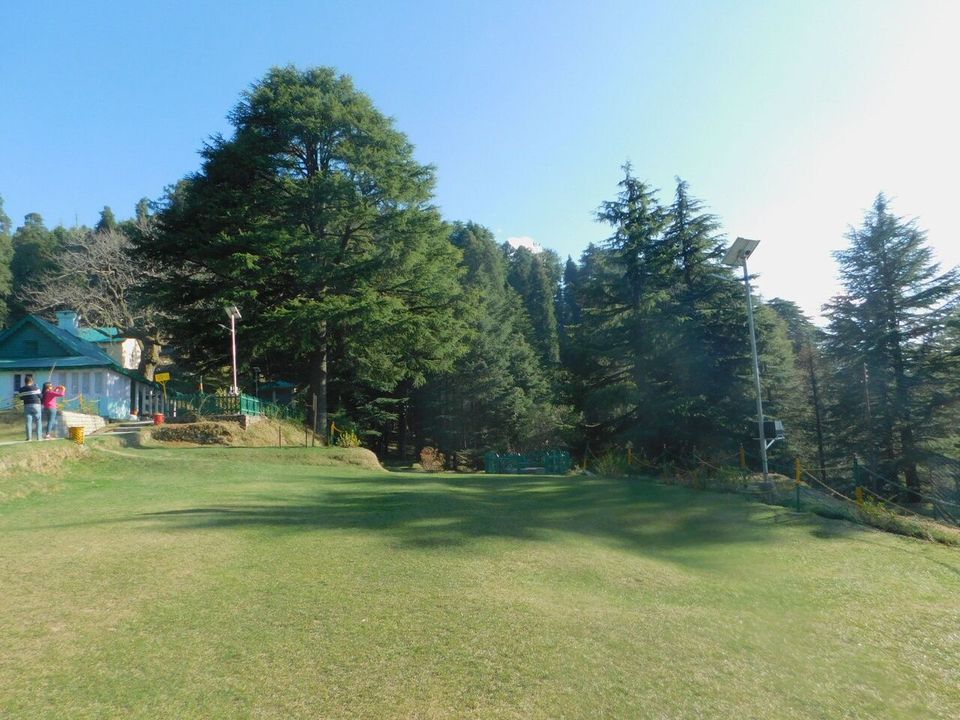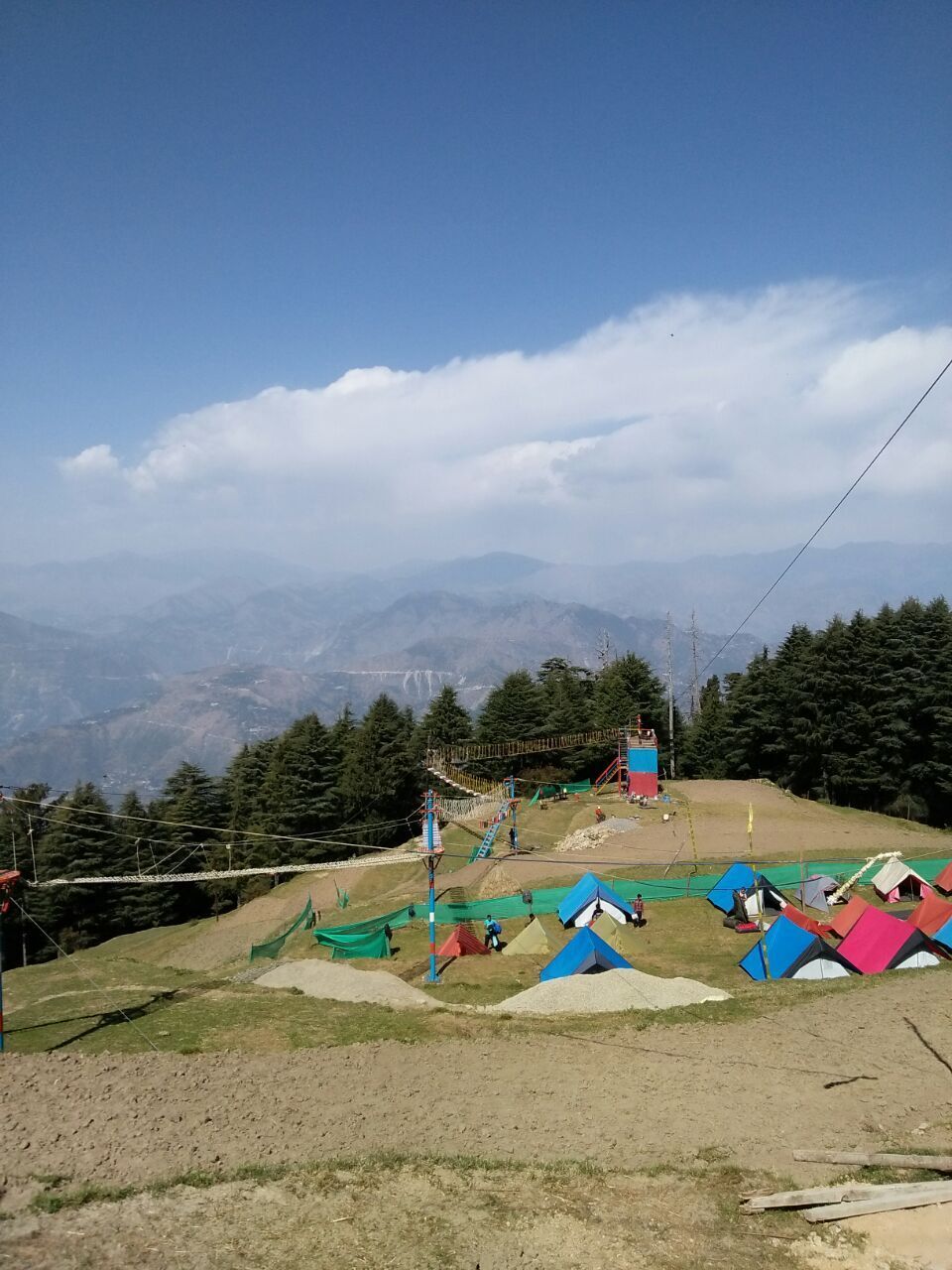 Heading to Destination Jot
We left quickly for our next stop, 'Jot', hoping to reach there before sunset. It took us a few hours to get there and we reached the place late in the evening. The hotel which we booked ourselves into was at the highest point I have ever been to in terms of hotels. The view from the hotel was bound to be mesmerizing!
Being a small town, most shops were closed for the day, so we decided to cook our own food!
A helpful tip is to always carry a stove and gas when you travel in these parts. I do the same and we got lucky that night. We cooked ourselves some hot Chowmein, lit up our hookah (local smoking contraption) and called it a day.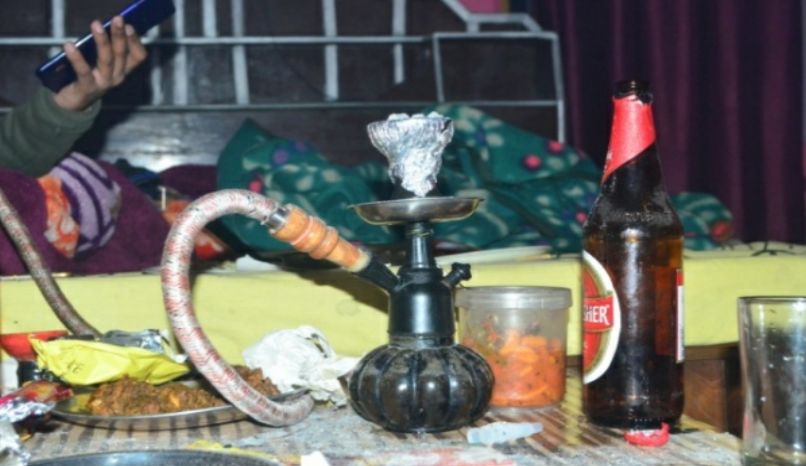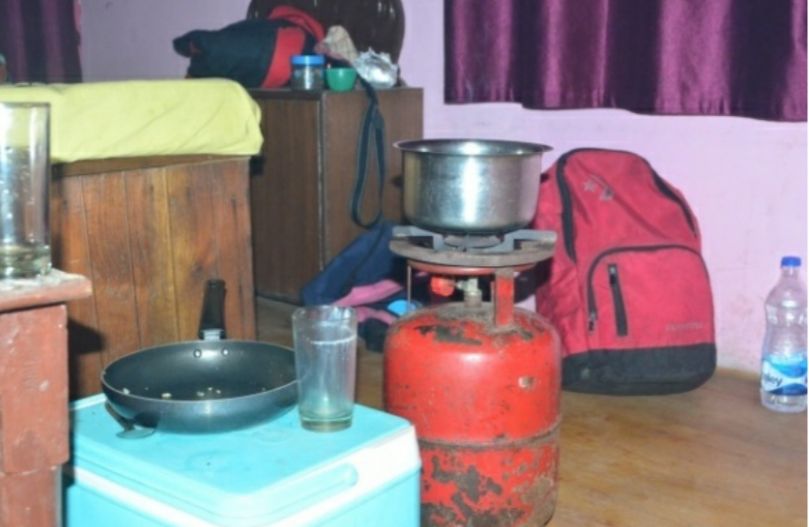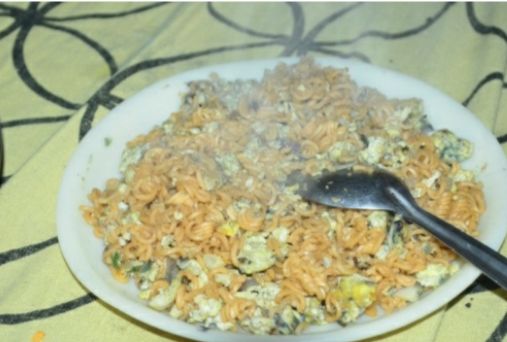 The Pristine Jot
A little informational nugget on Jot - Jot is one of the highest altitude tourist destinations in Chamba and is located on the Pathankot-Nurpur-Chowari-Chamba stretch. During the winter months, it remains covered in thick snow and is closed for vehicles. The route re-opens in the summers but being a less commercialized place, it does not get crowded with tourists. It a primeval stretch, perfect for those who love exploring the unexplored. I was woken up early the next day, by the fresh morning breeze and accompanying chills. It was just the fuel I needed to travel and explore more of this region. We were at a very high altitude so naturally it was very cold. We went for a quick hike around the place and checked out of the hotel after a steaming hot breakfast of aloo paranthas (Indian flatbreads stuffed with spiced potatoes) and tea
We left Jot for our next destination - Khajjiar. On our drive to Khajjiar we made it a point to stop by and check some of the famous vista points in the Jot district like the Manimahesh View Point, Chamba Valley View Point, Tragopan View Point, Pir Panjal View Point and last but not the least Dholadhar View Point, which is part of the Himalayan range of mountains.
An interesting piece of trivia: an acclaimed Indian movie - 'Gadar' was shot at this very point.
​Jot is well-known for trekking and hiking. We decided to skip the easy hike from Jot to Dainkund this time. It is approximately 5 km in distance but as we had other hikes planned for the following day, we thought it would be best to move ahead. However, thanks to the many vista points, we made good use of our camera and captured some amazing shots.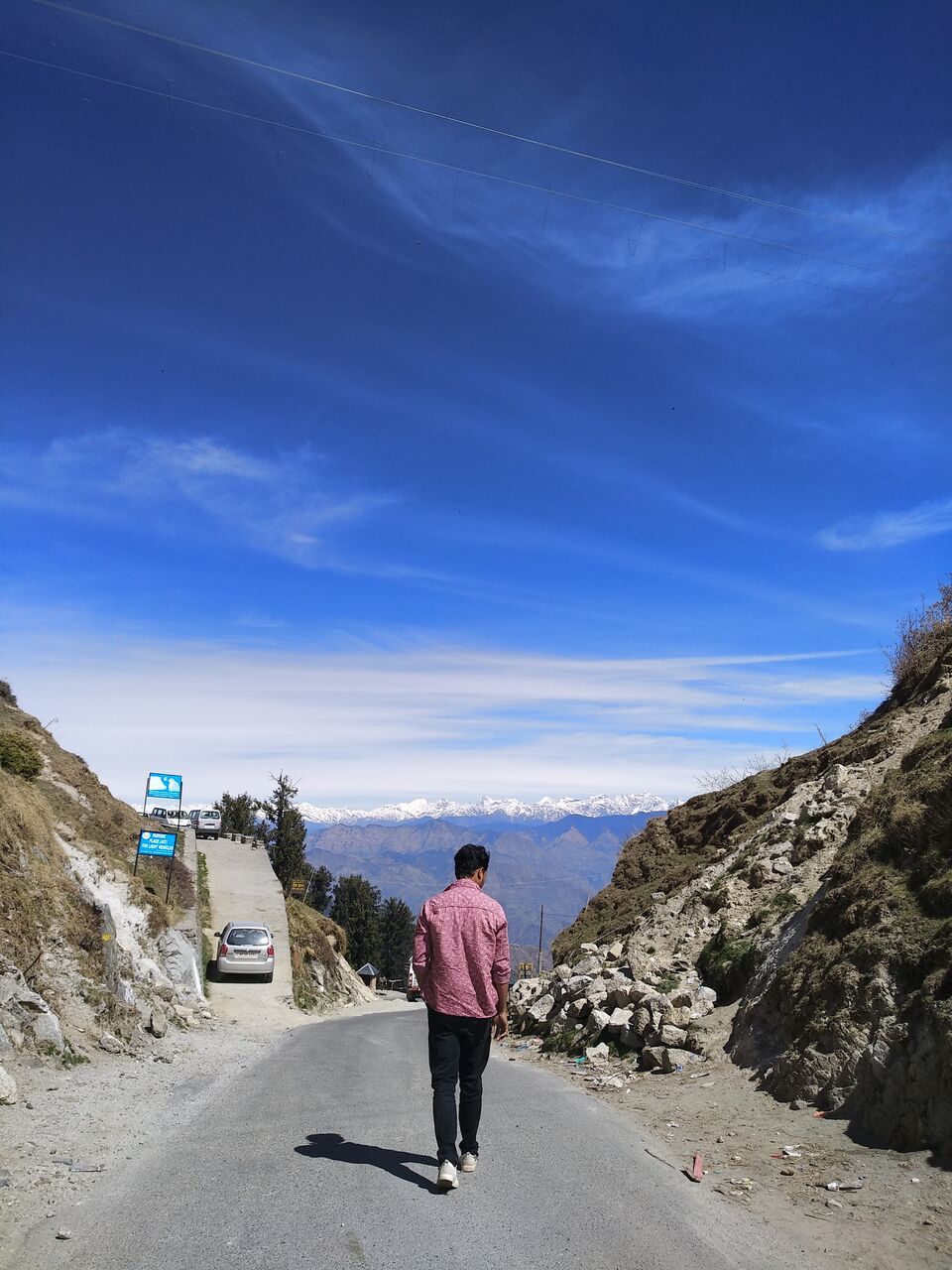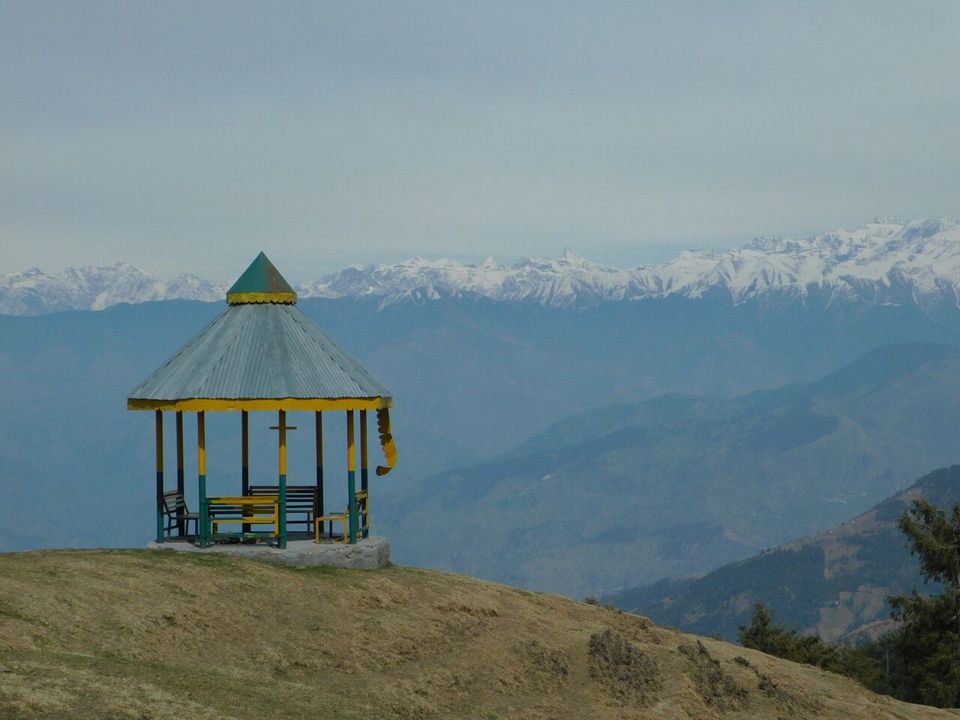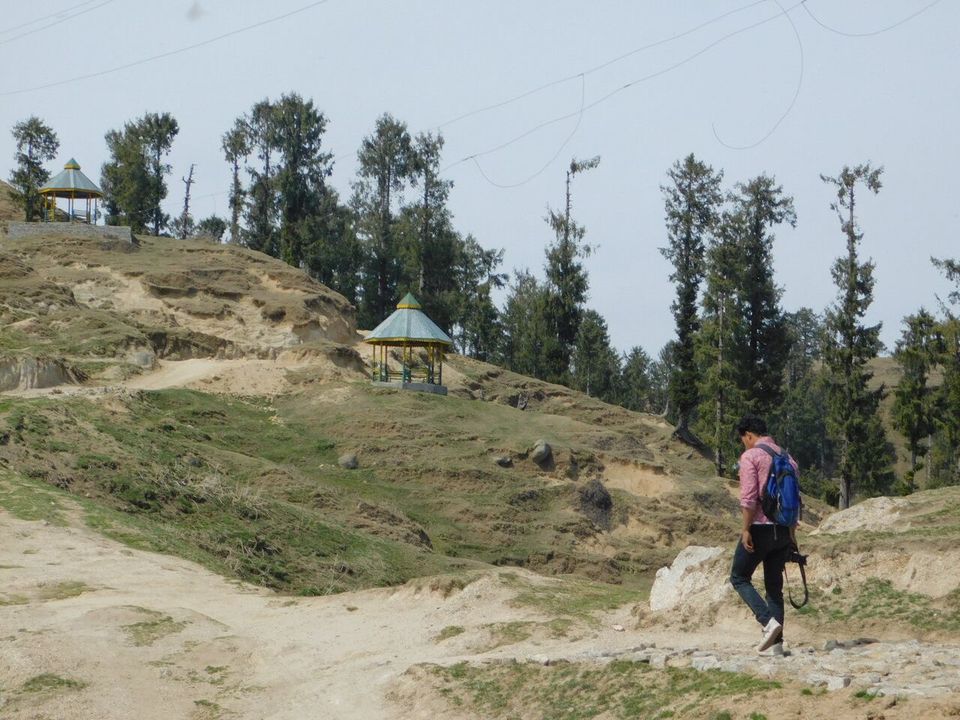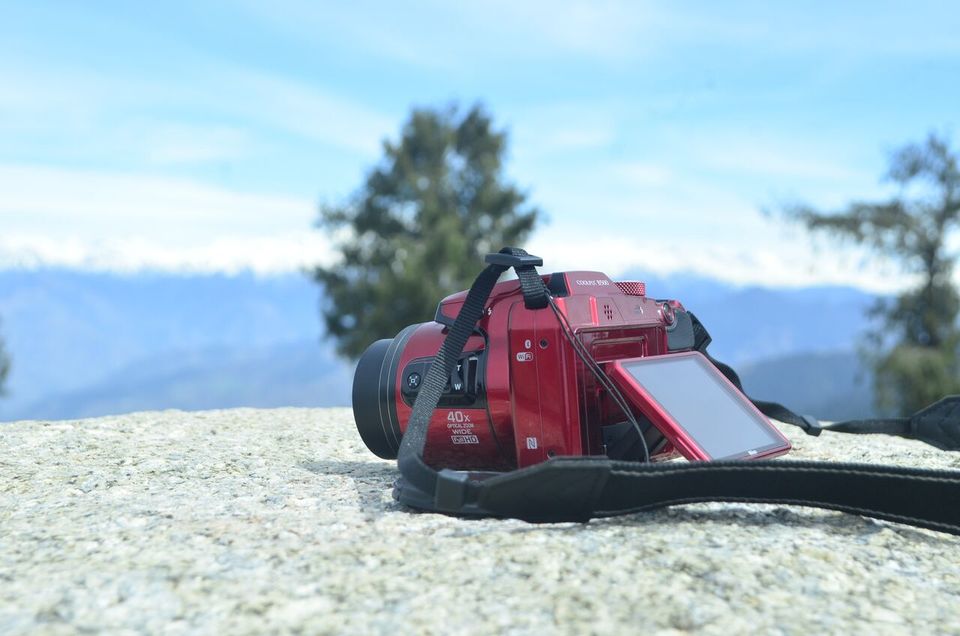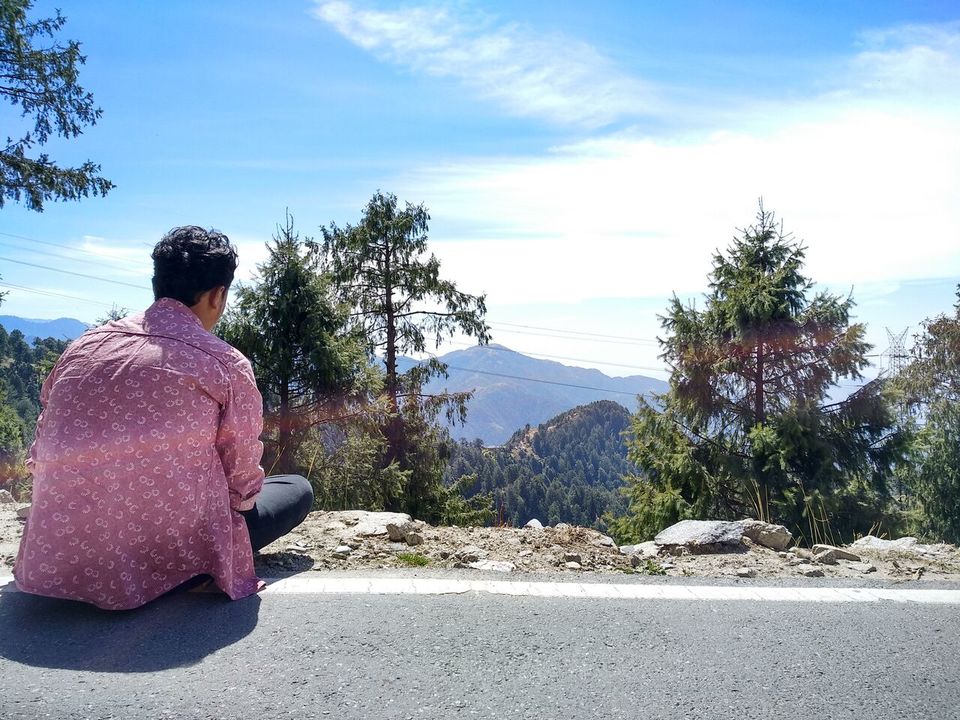 To Khajjiar
Post the hike, we continued drive on to Khajjiar which is about 20 kms away. Driving at an altitude of 2300 meters above sea level it took us an hour and a half to get there. The drive was scenic and encompassed the best of waterfalls, mountains, and rivers. It offered a 360-degree view of the entire Pir Panjal, Dhauladhar and Zansakar range of mountains. We reached Khajjiar at around 3 pm and decided to stay the night there.
Khajjiar is a hill station in the Chamba district and is around 20 kms north of Dalhousie. It is also referred to as the mini Switzerland of India as it is about 6500 ft. above the sea level and is surrounded by meadows, forests, and mountains.
It is no wonder that it is quite a touristy place. Set right in the middle of this place is a scenic lake which adds to its beauty. There are a lot of trails in the forest here and if you like you can take a walk or a hike to discover the place.
In fact, there is one hike of about 3.5 kms for Dainkund from here. Since we already had planned to head to Dainkund the following day, we decided to stay the day in Khajjiar and bask in its serenity.
Khajjiar is famous for its magnificent view of the Himalayan mountain ranges, given the height at which it is located. It receives heavy snow fall every year in the month of December and around the new year it is covered into 6 to 7 feet of snow! During the season, the snow-covered deodar trees adds to the beauty of this place. The months of March and April are busy as many tourists come here to see snow and play in it. We spent the rest of the day, chatting, enjoying warm meals and several cups of tea.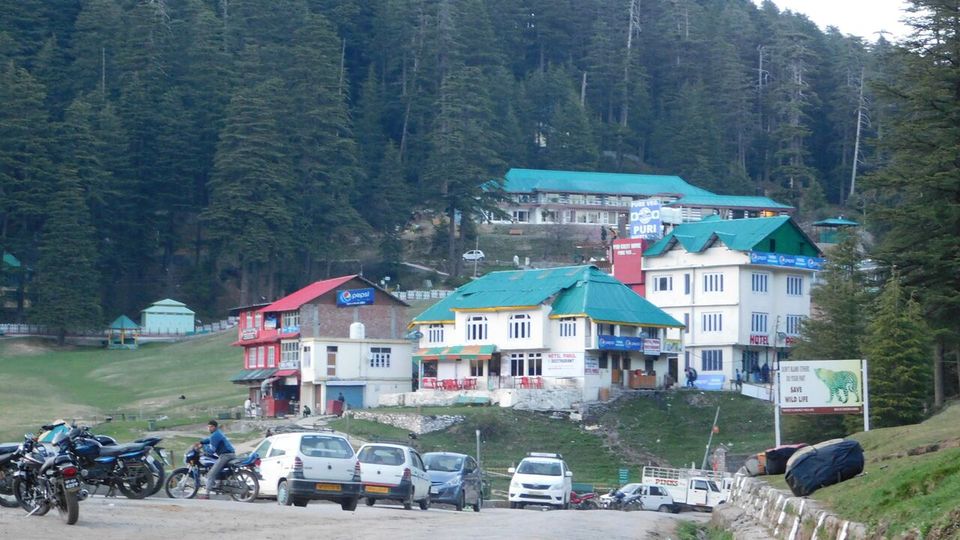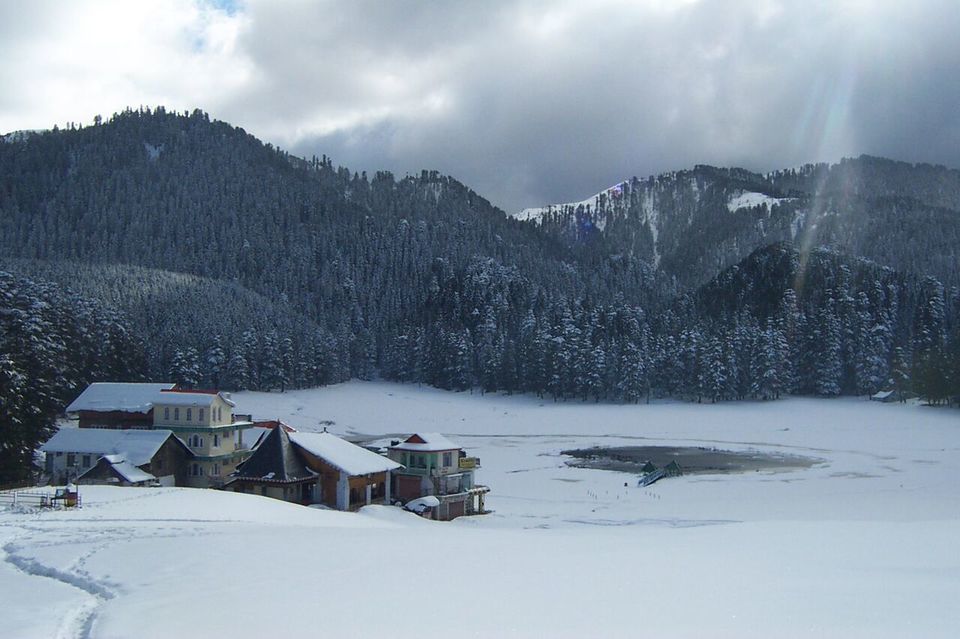 The hike was worth it and we felt like we were walking in heaven - we were getting the 360-degree view of the mountains, forests, and the valleys. Once we reached the temple which is located on one of the highest peaks in the area, we could see all the neighboring mountains. It was an amazing feeling.
We relaxed for some time and took some breath-taking shots of the place.
​A side tip: apart from the temple view, this place also offers some adventure sports like paragliding, hiking, and camping. We gave them a skip as we had some other exciting plans!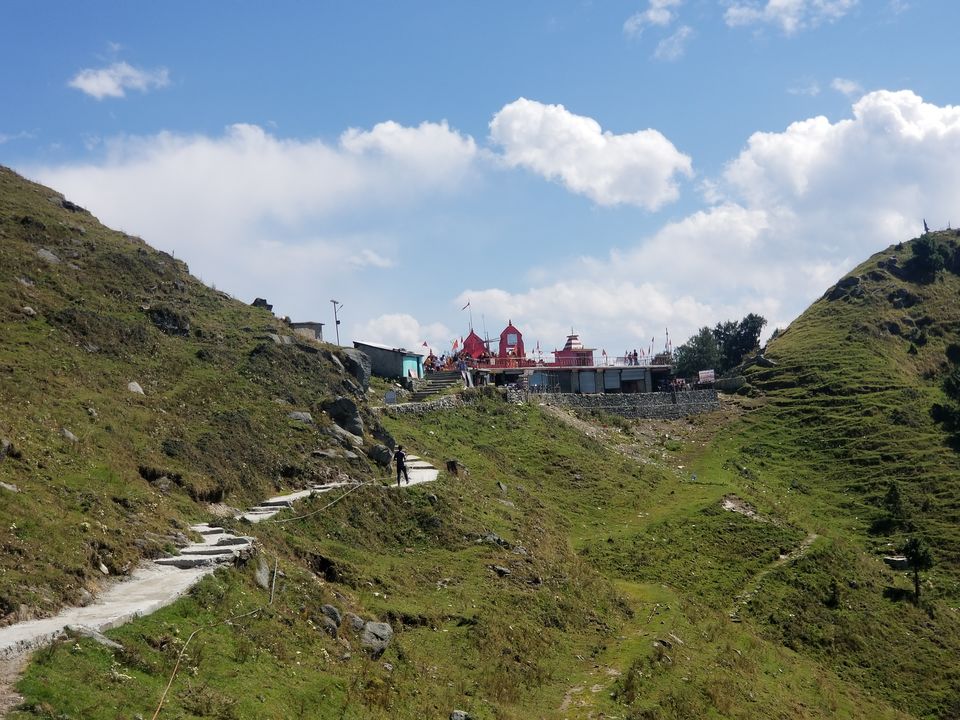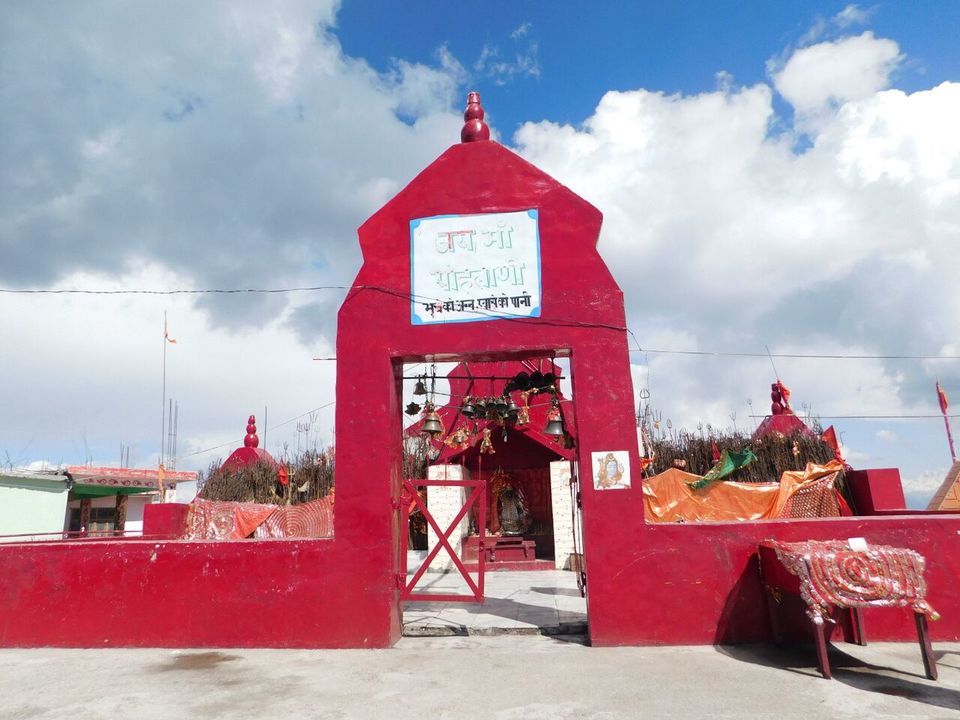 To get the same experience from catching fish and cooking in a primitive style by the river to biking in the woods to enjoying Bonfire & BBQ in the mountains. Trust us, we will do everything. You can connect with  us @ 9882121616.