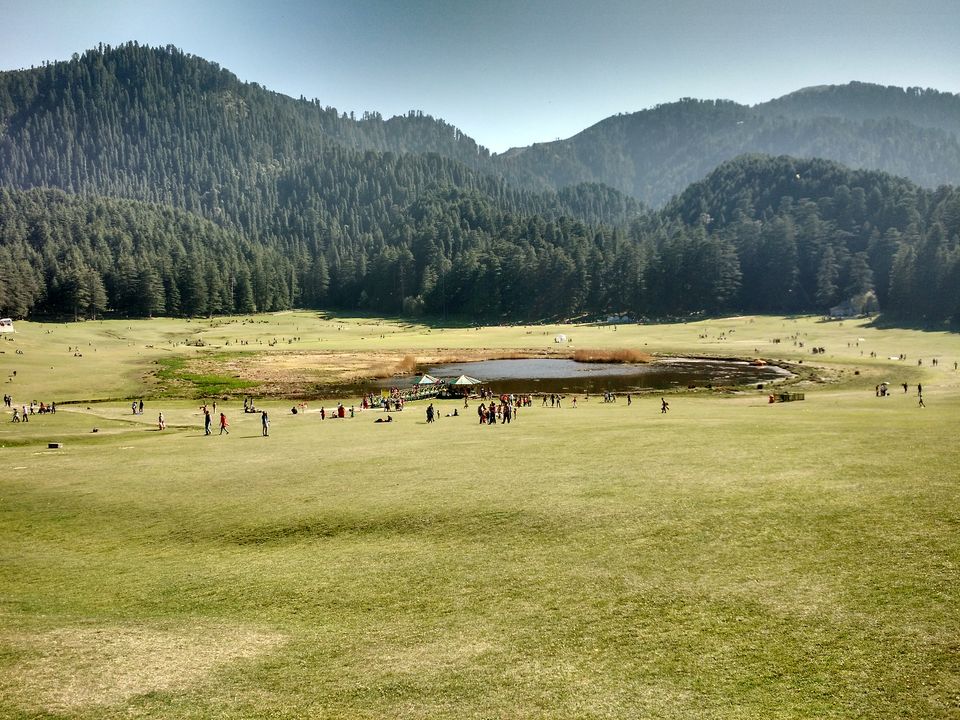 My first trip to Dalhousie in April 2014 had left me enthralled and excited about Himachal Pradesh. The natural unspoiled beauty and pleasant weather made me fall in love with the place and planted a thought in my head about exploring it more. And there after much convincing and complaining from husband who had never been to Dalhousie, I agreed to visit the place again in 2018.
While the valley was snow covered back then in 2014, it was dry and warm in 2018. Effects of global warming surely! The locals told us about scanty snow fall this year, that too in late December. We had packed woolens but could wear none, owing to high temperature and absence of snow. More resorts, hotels and guest houses have mushroomed, and the hills have lost more green cover. Coming years Dalhousie might bear a deserted brown look.
Upon entering Khajjiar, it seemed we entered a gas chamber. The narrow roads smelled of diesel and petrol. Well, since there are no buses plying on the roads, tourists depend on taxi/personal vehicles hence causing more pollution. We cannot blame anybody else but our own. The good part was the pasture land looked the same. The tall pine trees and green patch of land were of much respite. Husband was disappointed to see no sheep grazing around. He had high expectations from Khajjiar as from what he had seen in my pictures from 2104. Better luck next time hubby.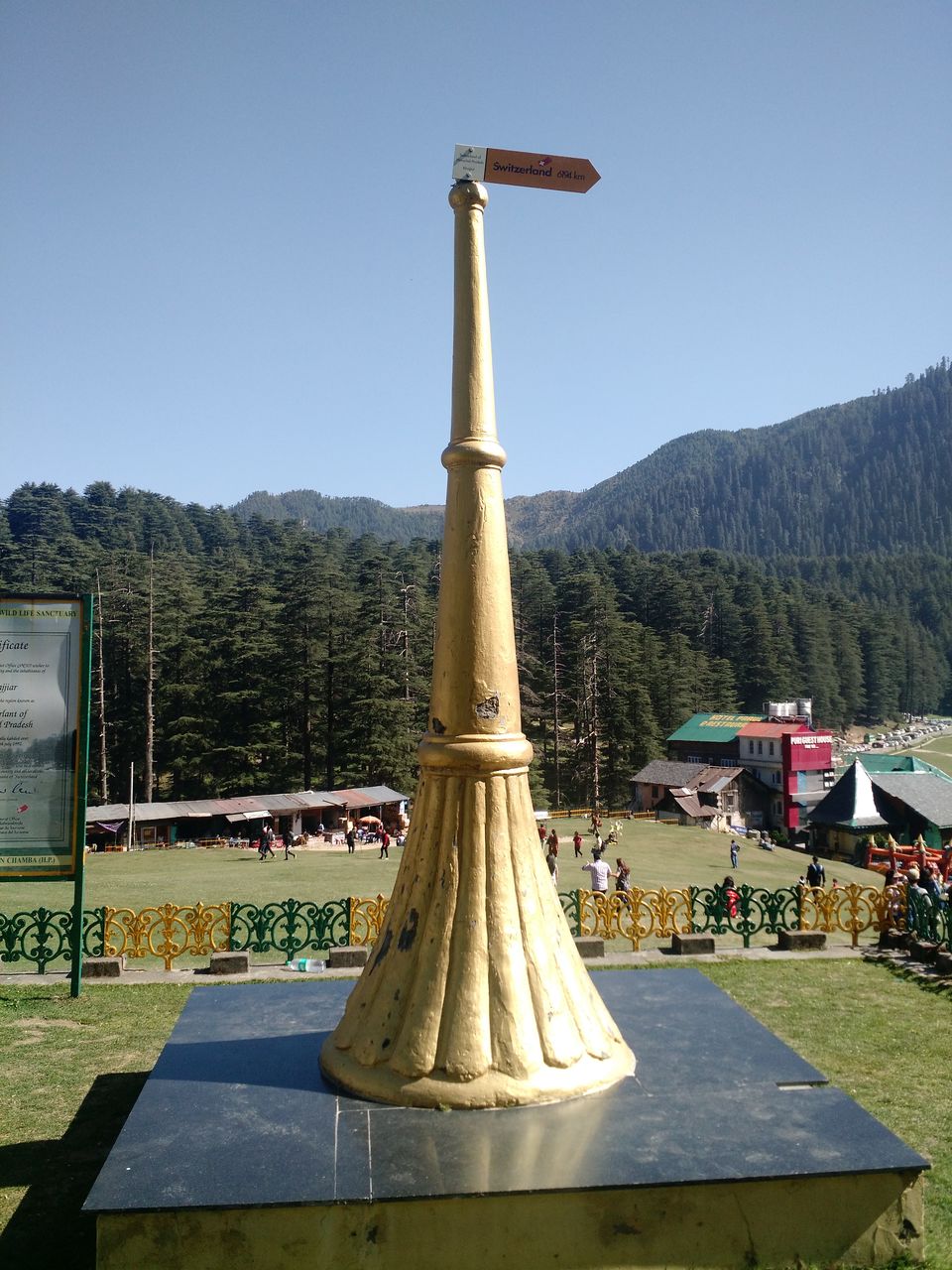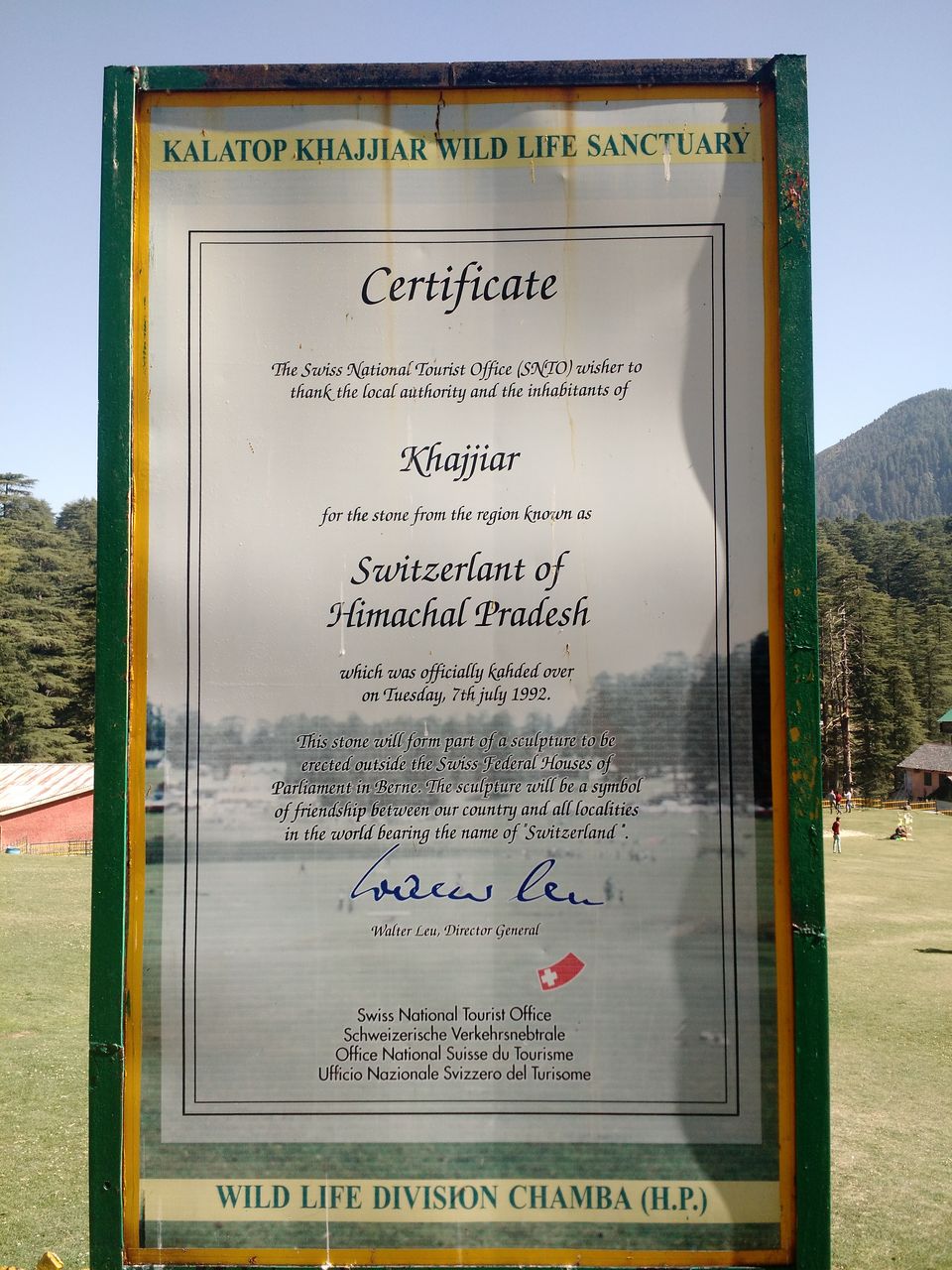 How to reach Khajjiar- Khajjiar is 22 km from Dalhousie bus terminal. Hire a cab or rent a bike. The main attraction is the pasture land with a little pond in the centre, few eating joints at one corner, an ancient temple and activities like paragliding/ horse riding. The Govt. Guest House is not easily available for booking. Recommended to make your stay arrangements in Dalhousie or in a resort midway of Dalhousie-Khajjiar route.
This was my visit to Kalatop Wildlife Sanctuary, as I was totally fascinated by the beauty of the place from the Bollywood flick Lootera. The quiet vicinity of the protected forest is known for the thick green expanse and tranquility. The thought of capturing Himalayan birds and fauna through lenses was the motivation for hubby's visit. As the taxi wheeled in through the narrow roads of the sun kissed yellow and luscious green hilly slopes, there popped out the glazing green beer bottles, plastic wrappers and soft drink bottles. We seethed in anger but kept quiet.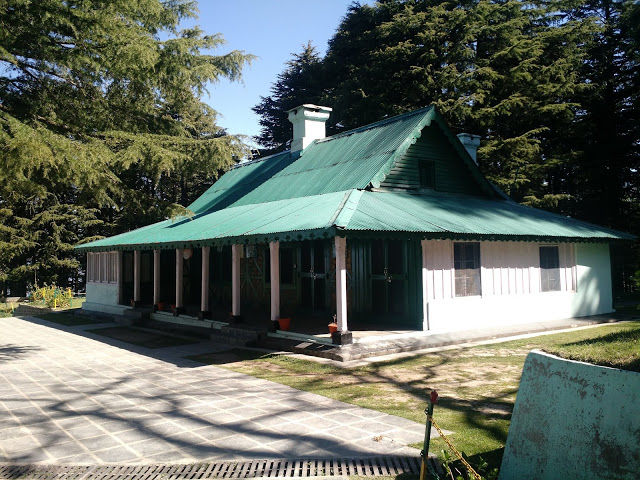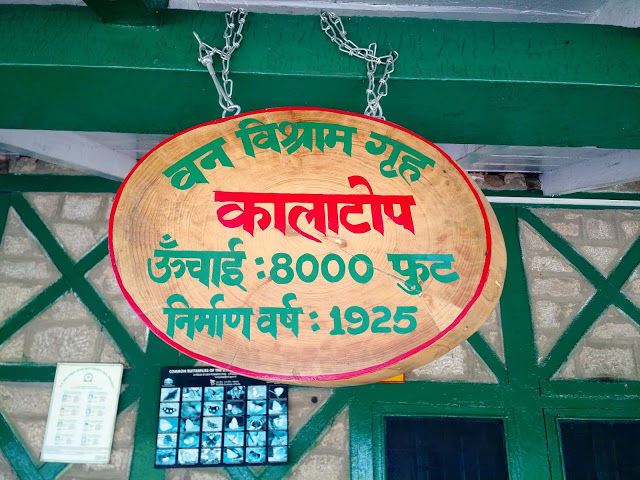 The main premises of the sanctuary houses the forest guest house where Lootera was filmed. It is breathtaking and is a perfect writer's retreat. The main guest house is surrounded by private guest houses and eating joints. More the population, more the pollution. Needless to mention, the number of tress were chopped to build those hotels and restaurants. The place was supposed to calm us but we could not turn a blind eye to the disasters there.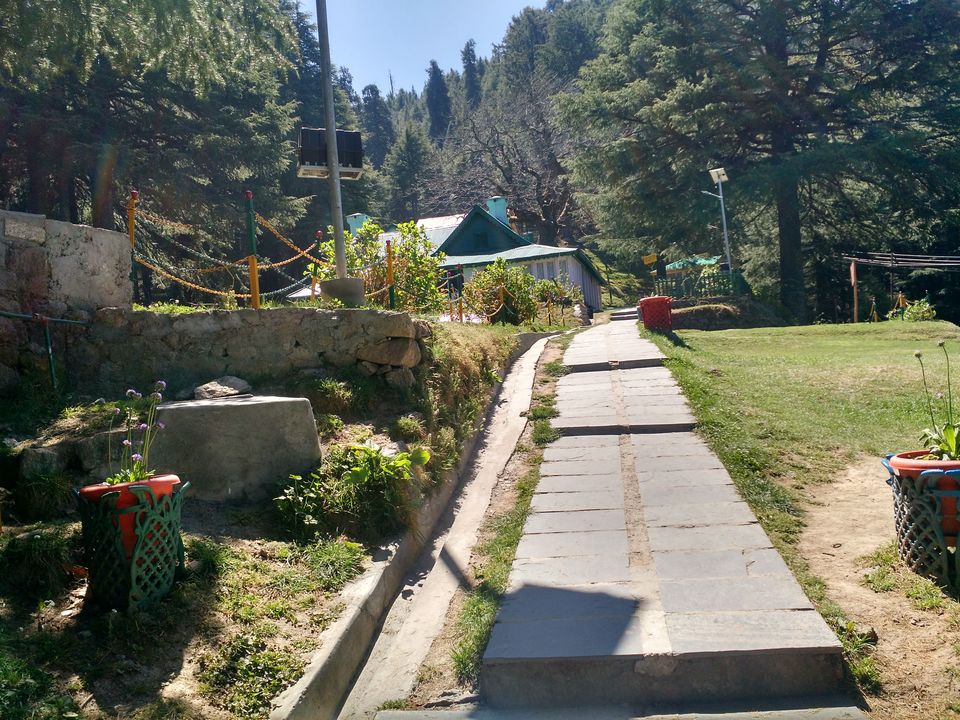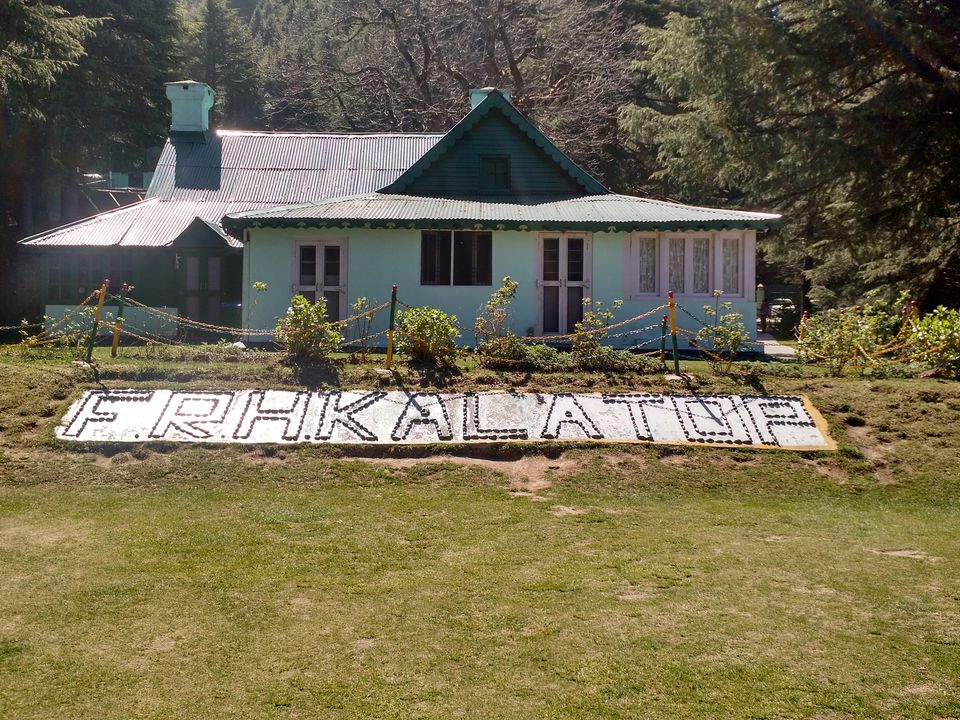 How to reach Kalatop-
Kalatop is 8.5 km from Dalhousie and XX km from Dainkund.You can visit both the places (Sancuary and Dainkund) in one day. If you plan to stay in Kalatop, make your booking in advance. Since the Forest Rest House is rarely available, you can settle with other resorts in the same vicinity. Oh by the way, we tried looking for the tree we saw in movie Lootera. The locals surprised us with the fact that the tree on screen was artificial, especially made to order for the movie.
DAINKUND
Dainkund was equally disappointing. Plastic waste is a huge turn off for us and we lose our focus on enjoying the trip. We start collecting the waste, going off the track and cursing those who litter. When will public be civilized or get mature enough? Plus our authorities has no efficient way of safe garbage disposal. Anyway, next came the weather. While in 2014 I had witnessed heavy snowfall, 2018 was warm, dry and no snow.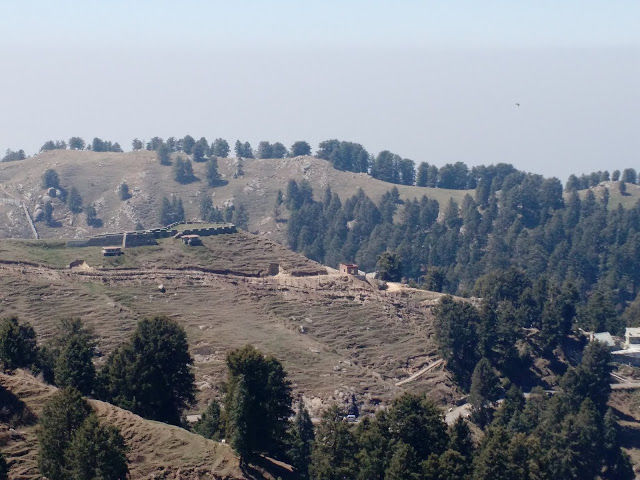 To add to the misery was my knee injury which restrained me from hiking up the peak. Hubby enjoyed the hike alone, taking pictures wherever he could and soaking in the sun. As God answered his prayers, he spotted some snow in a secluded spot. Ofcourse he was happy and the hike seemed worth to him. Small joys to concrete jungle dwellers you see :) (I hail from Uttarakhand and not Delhi, so don't get me wrong). While returning to the base, we resumed collecting plastic waste on the way. Once a conscious citizen, always a conscious citizen I guess.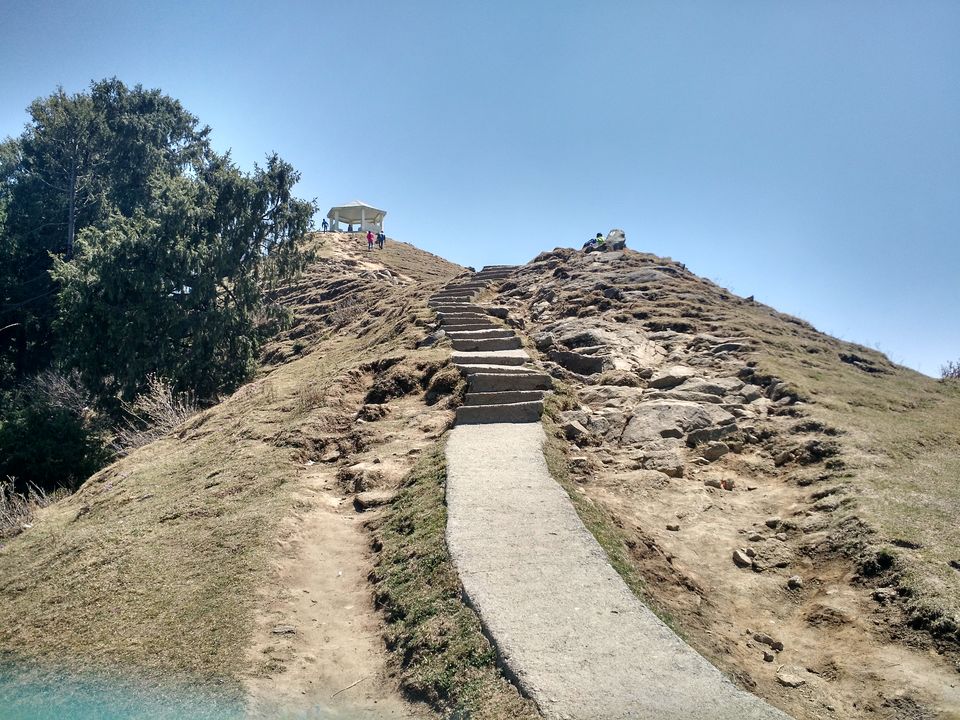 How to reach Dainkund- Merely 12 km from Dalhouse is the Dainkund peak which has an Airforce base station and is on vigilance all the time. The 2km uphill trek is easy. Advised to wear flats or sports shoes. Heels would not work here. You are required to park your vehicles at the dedicated spot and walk up to the entrance of the trek gate which is less than 500 meters. In case you have senior citizens with you or those with joint pain/injury do not go up there.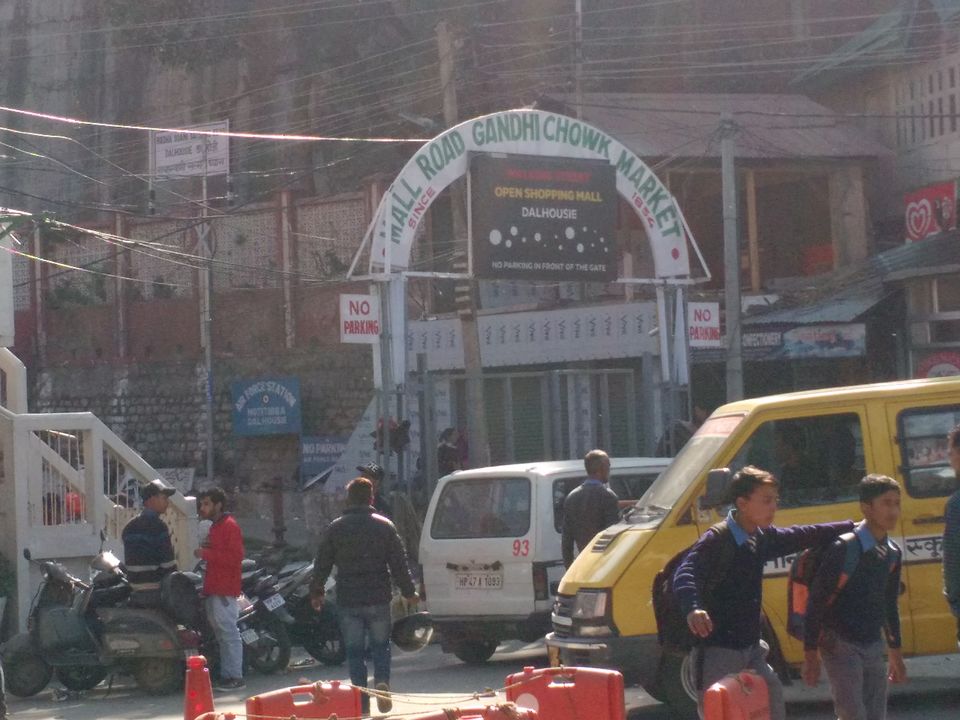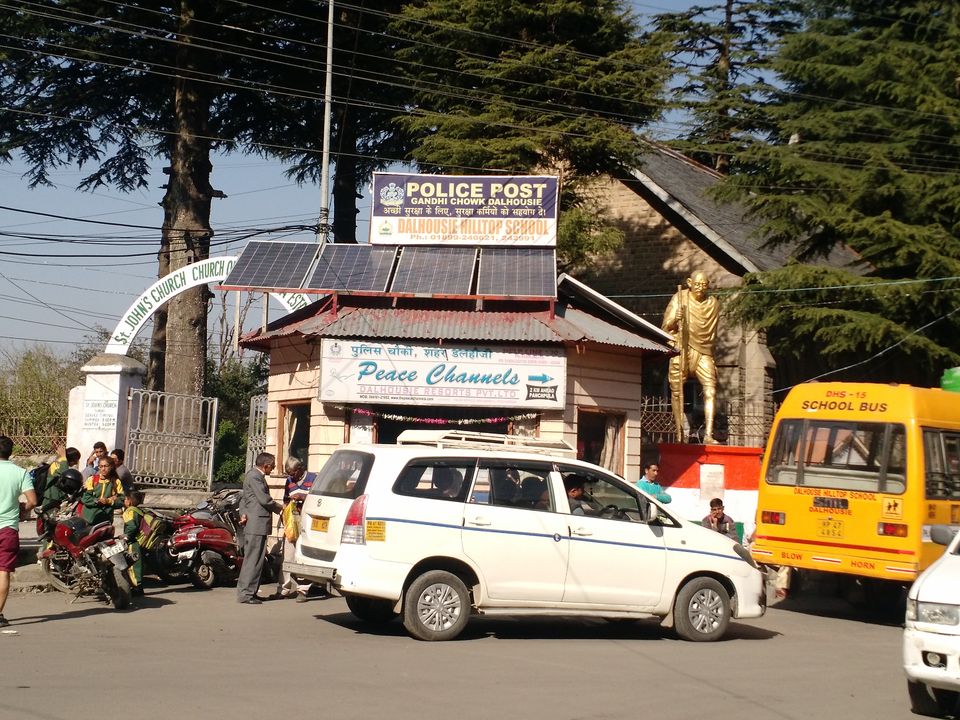 The market places, Subhash Chowk and Gandhi Chowk, are polluted like any metro city. It feels disgusting to see what humans have done to the planet. The smoke choke and plastic dump are examples of sheer ignorance/recklessness that will lead to disaster. Thankfully vehicles are not allowed inside the narrow lanes of the markets, else it would be difficult to breathe.
This post also made it to the home page in Indiblogger among the top blog posts list.