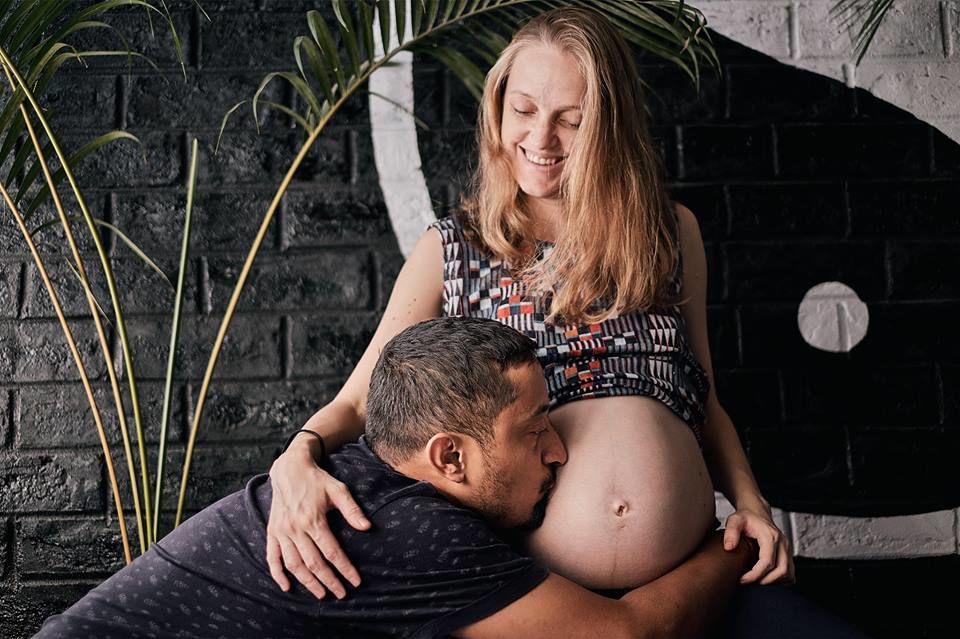 Tea town Dibrugarh in Upper Assam has a new address and it's called, well, Homestay by the Tea Garden. Filling up the gap between the ultra expensive tea planter's bunglows and the standard 3-4 star hotels with cliché decor and congested location, this homestay comes as a breath of fresh air. Literally so, offering a spectacular 4K  view like no other property in Dibrugarh does - all the rooms face the sprawling tea garden. Complete with large balconies, swings and log furniture, nothing like sipping your cuppa of Assam tea here for some stimulating evenings. The indoors are also painstakingly done. With innovative décor ideas, the Homestay has a character, a personality that makes its quiet presence felt without blowing its own trumpet.

The homestay may not need to blow its own trumpet, but I need to. After all, I have put in a lot of labour here: Labour of love and passion, as I went about putting in hints of désign picked up from my worldwide travels as a lifestyle journalist and a travel writer. And implementing them in a small town in a remote part of the world: India's North East.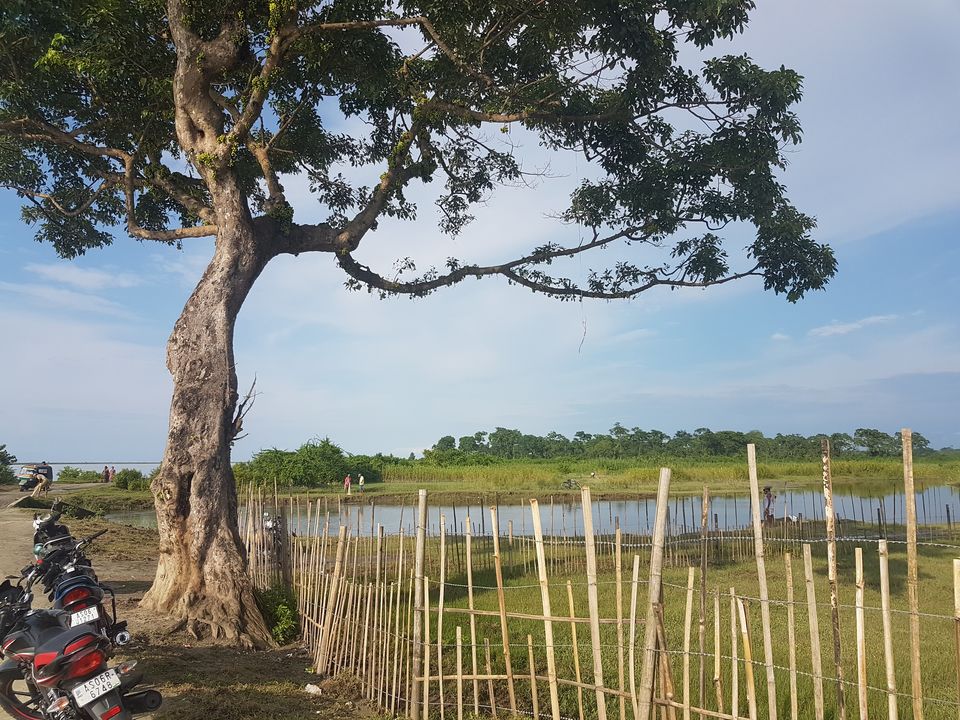 I am a great fan of up-cycling, repurposing and recycling, and so wherever I could, I did it! An old rusty and dusty oil drum lying in my junkyard becomes a wash basin (after painting it yellow with car paint) in one of the bathrooms; car tyres turn into mirrors and shelves; masonry tools become ceiling lamps and my old Congo drum (triple) which I played during school are now the legs of a glass dining table. I also offer an element of pleasant surprise. That photo frame actually turns into a work table; the large bookcase actually works as a secret passage to one of the rooms! More surprises, of course, in store, and let me not spoil it, even as I watch amused that 'look' on people's faces when they encounter something that they never expected.

I have been in media for 17 years now (was the managing editor of Air India's inflight magazine Shubh Yatra and international fashion magazine Harper's Bazaar; was also with Hindustan Times, Indian Express, India Today, etc), but beyond creating stories for newsprint, I am also passionate have creating stories in physical spaces and dimensions with an interest in home décor which perhaps comes from my mother. My CR Park home in New Delhi has been featured in several home decor magazines such as Betters Homes and Gardens.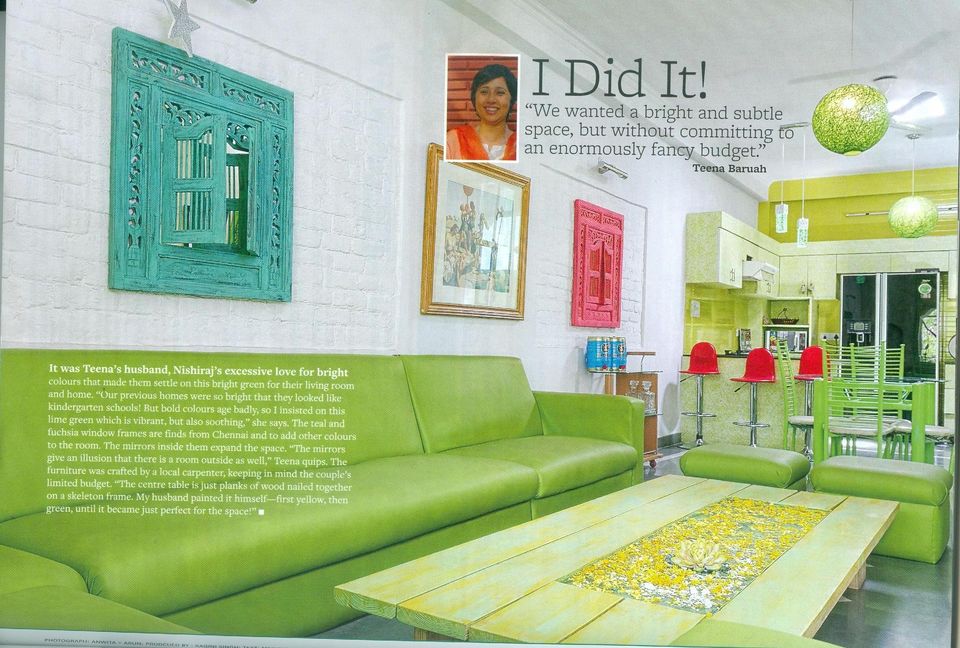 I have been also operating a few rooms in Noida's super posh Sector 15 A as a superhost for Air BNB. These rooms stand out among the rest of Delhi NCR homestay properties for its colourful and quirky designs.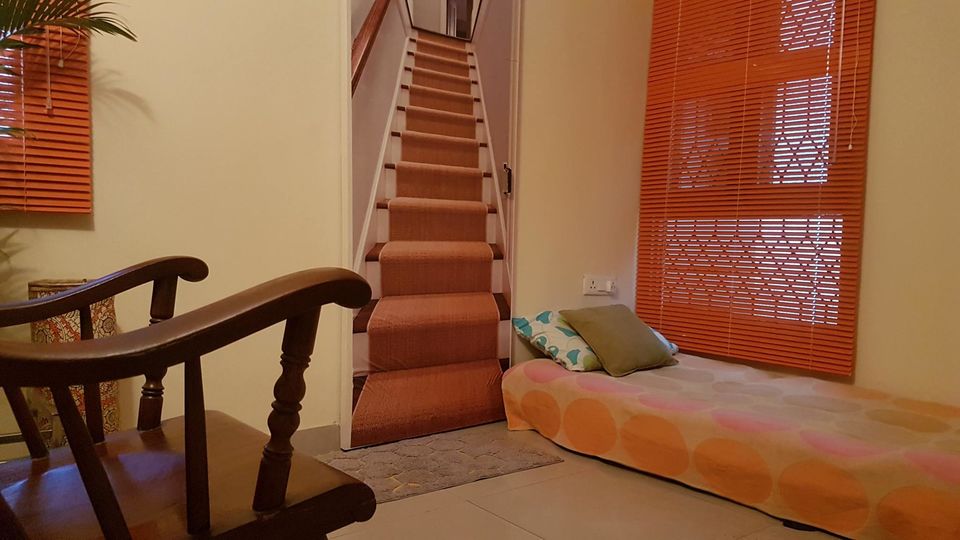 Over a period of time, I have realised that besides location, service and comfort of an accommodation, the other important aspect guests look for is good design. It's the design that has been drawing people in to stay at my Noida homestays. I have also realised that I have a natural flair for hospitality and enjoy being a good host. People from all over the world come as guests and when they leave they become friends forever. My Noida homestay is a global melting pot with people from everywhere sitting together in the evening, some strumming the guitar by a bonfire. Those evenings are wonderful.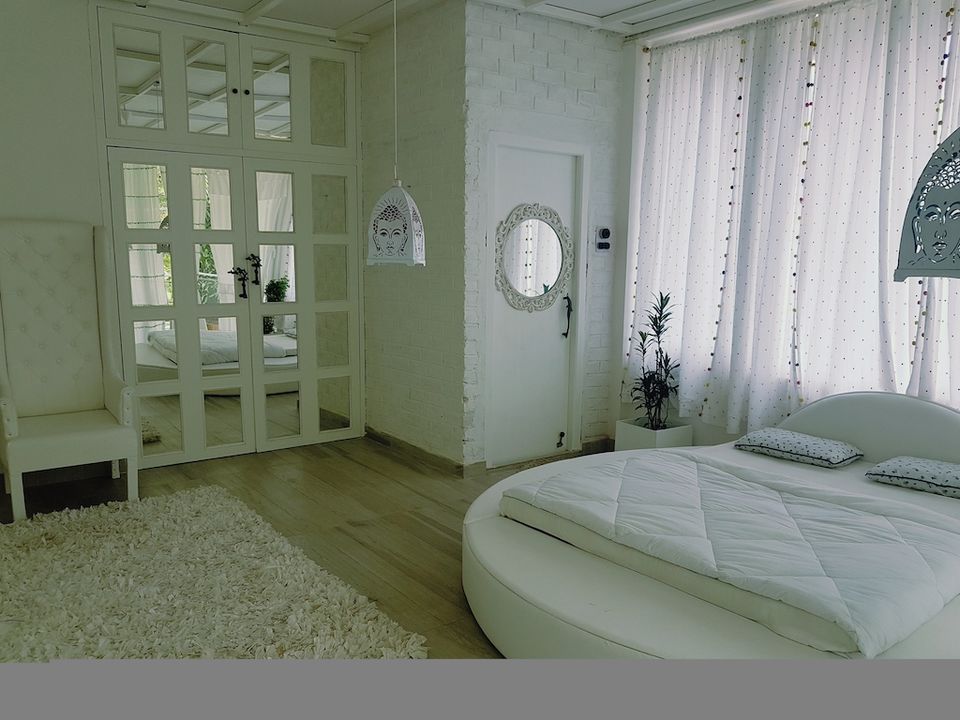 So more than the commercials, it's this camaraderie that I enjoy running  my flagship Dibrugarh homestay project. Already I had hosted interesting guests such as helicopter pilots and politicians, a chef from France, authors, gay right activists, Harley Davidson bikers from New Zealand, psychiatrist, and a baby just a day old!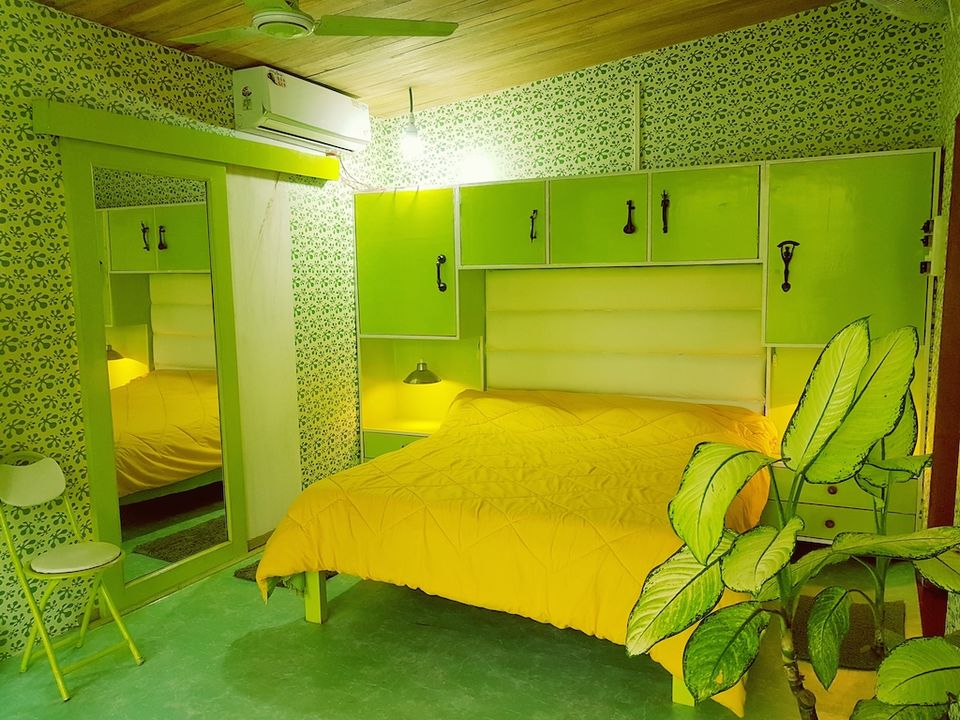 And Dibrugarh being my hometown where I already have my parental home, it's easier to set it up here. All I did was to build up the first floor and the attic floor where each of the five rooms provided me an opportunity to implement my creative ideas.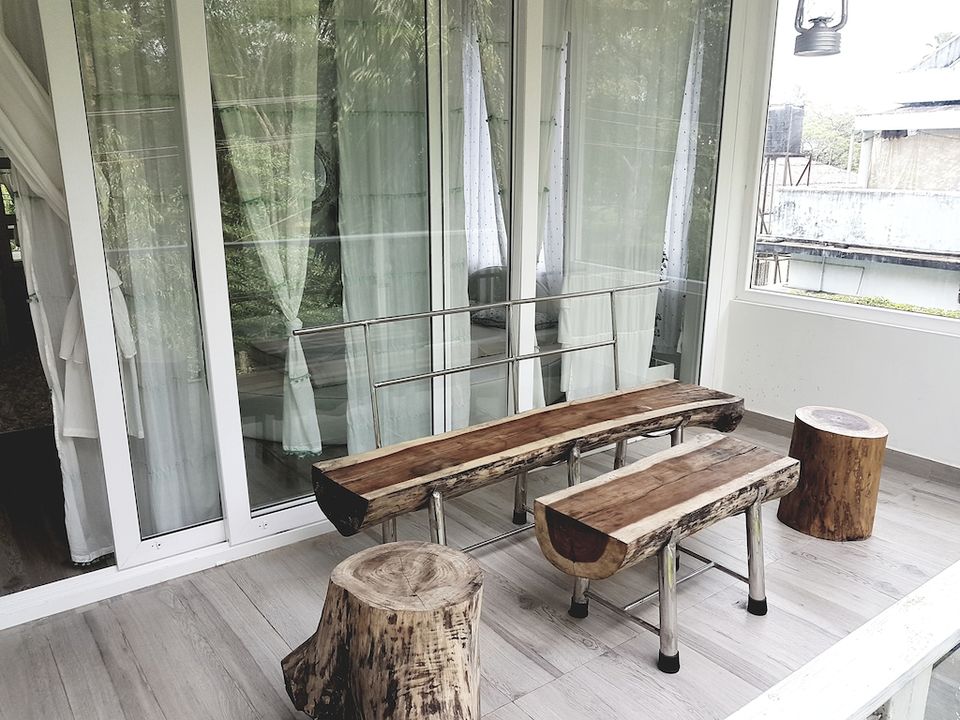 Dibrugarh, a gateway to Upper Assam, Arunachal Pradesh and Nagaland, is a commercially strategic town. It has always been the hub of the region since the British era thanks to the tea, oil and coal industry. It is also developing at a rapid pace, what with two new mega bridges over the Brahmaputra that makes it faster and easier for people across the river to reach Dibrugarh. There are direct daily flights and trains (Rajdhani/Shatabdi) to Dibrugarh from all major Indian cities. In fact, the Mohanbari airport is soon going to be an international airport with flights to South East Asian countries like Thailand.
Also a medical hub, people from entire Upper Assam, Arunachal Pradesh and Nagaland come here for treatment. Several private super-speciality hospitals are also here.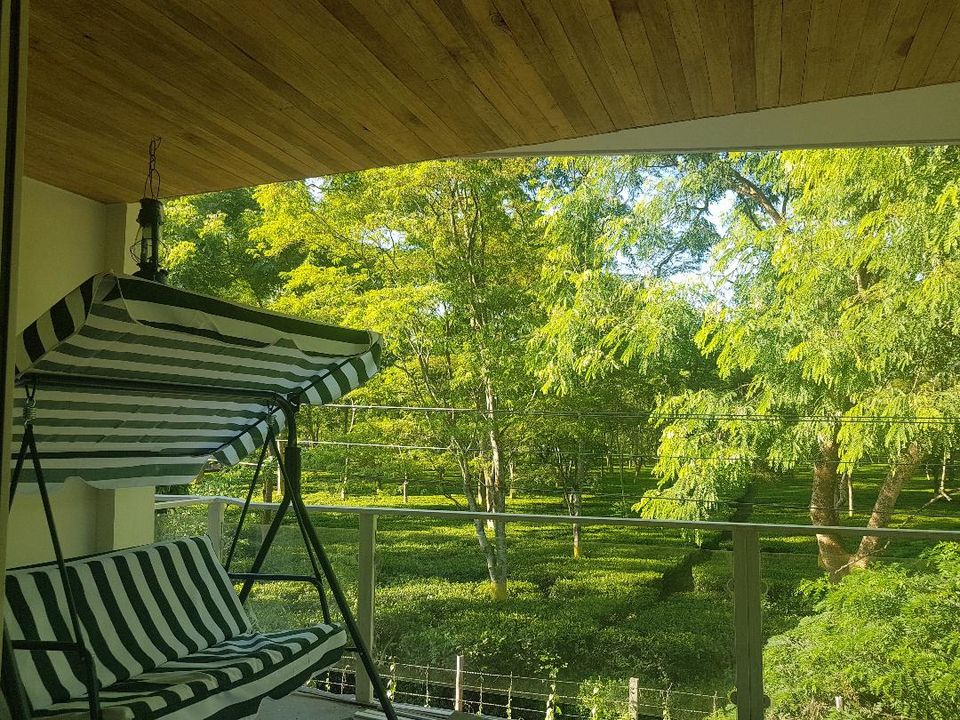 While these segments of business traveller and medical tourists form a part of the market, it's the wildlife and leisure tourists I love to cater to. You see, Kaziranga National Park is not the only place in Assam for wildlife tours. After visiting areas in an around Dibrugarh, I am convinced that this area is a goldmine for birders and wildlife enthusiasts, nature lovers, anglers, etc.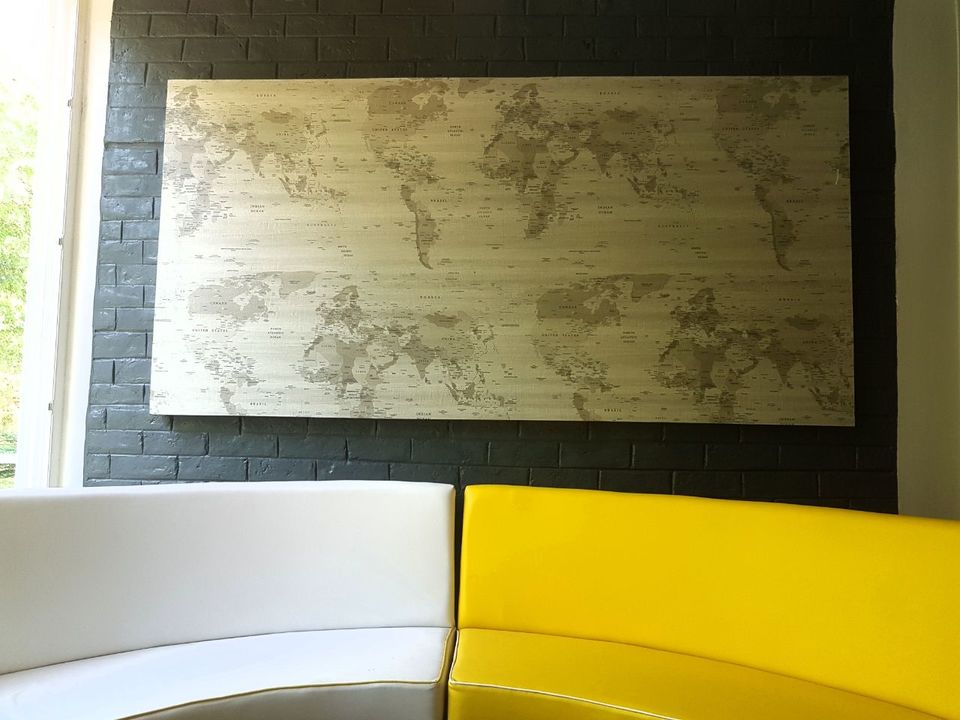 It wasn't easy, however, putting my ideas in place in the Homestay. Local masons, painters, electricians and plumbers were resistant to new ideas, accustomed as they were in building in a particular way. "Don't use glass, people will throw stones," one of the construction workers advised me. I also didn't want a typically Assamese touristy place made with bamboo, cane, hay, etc. There has been an overdose of that this side. I really had to convince them hard to implement my ideas. Even my mom was angry; she said these design ideas may work outside Assam, not here!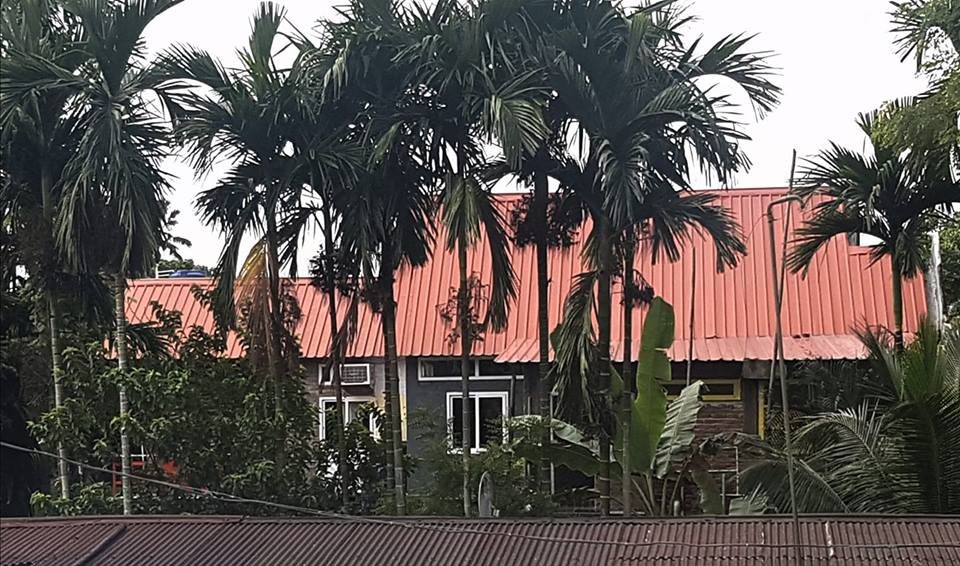 But finally, I managed to incorporate most of the décor ideas which are more towards the raw, rustic, and the down to earth. You see, globally shine, glaze and bling is out. Italy, for example, is going big on mud plaster instead of cement and concrete. And yes, it's the age of retro, recycling and repurposing! Naturally, jute ropes, exposed bricks, tumbler switches, unpolished wood, tyre furniture, etc., find space in my, er, your Homestay.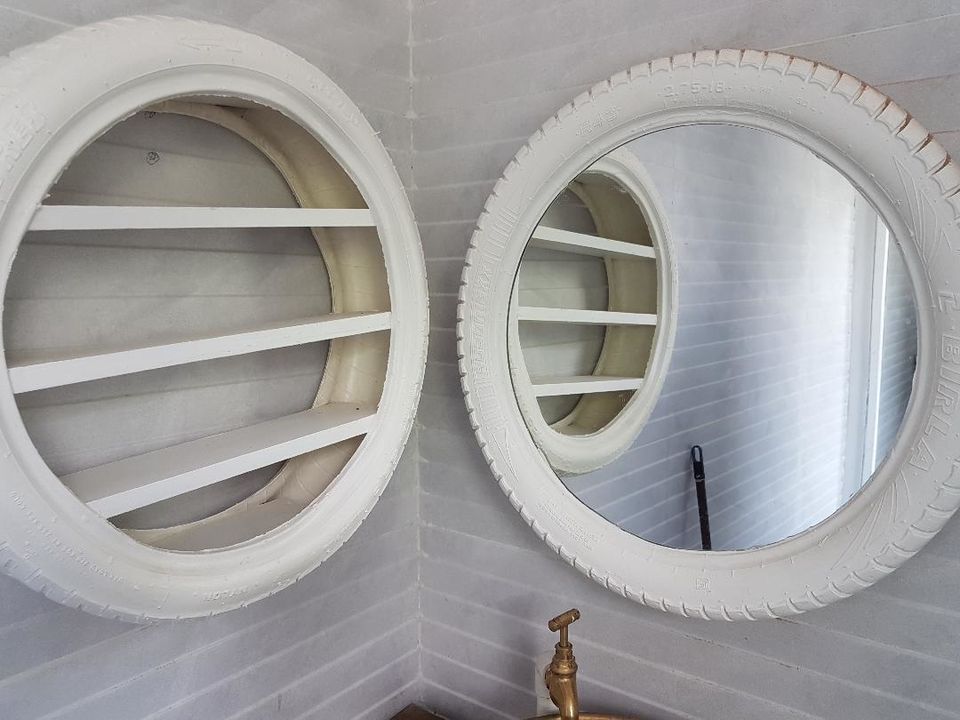 I have themed the rooms on the basis of colour. The room called Black Forest is a mix and match of black and white wallpaper, curtains, custom made bedspread with a large B/W image of Reggae icon Bob Marley. The low-floor double bed is designed like a keyboard. One of the walls have a large yin and yang symbol for balance and harmony. The Green Room is, well, all green with a yellow bathroom, a grassy lawn-like balcony with a swing and coffee table made of bicycle wheel rim overlooking the tea garden. Then you have an all white Fairy-tale room with frilly white curtains, a circular bed, a wing chair and a large balcony with interesting log and steel furniture, hammocks, etc. There is also an all pink Barbie room and a Blood room, called so coz of the red paint splashed all over with no use of brush.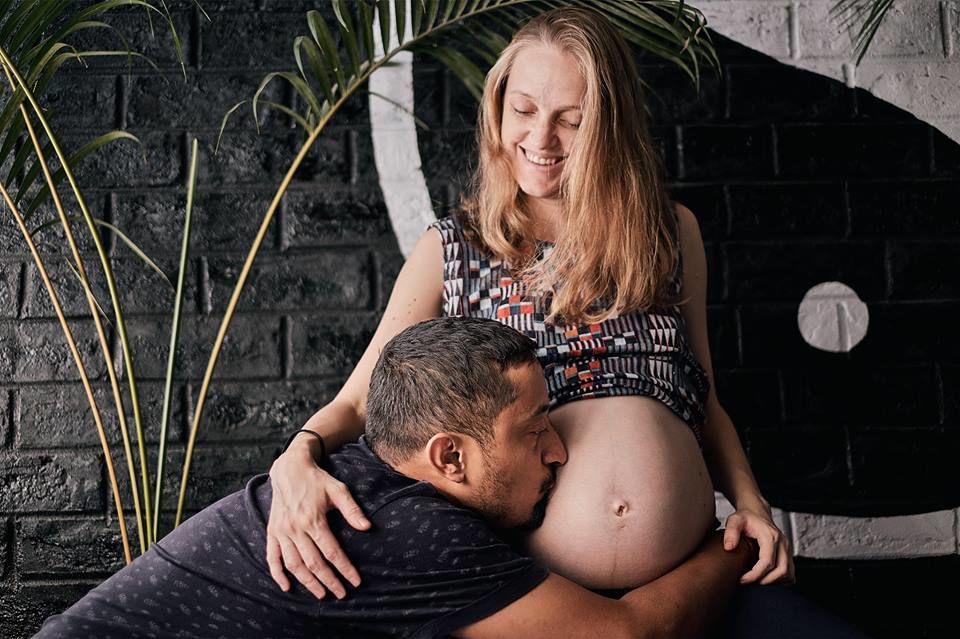 I took pains in finding the right things from the right place. The door and almirah handles, crafted out of oxidised iron, each a piece of art in the form of mermaids, Saraswati, sitar, nightingales and snakes and leaves, were brought from Moradabad. The centre table at the lounge is actually a piece of tree trunk with a whiff of history resting on it. Found abandoned at a saw mill – one of the many that dot the Brahmaputra river bank, it was an ancient tree that fell during the great 1950 earthquake in Dibrugarh. It remained buried for all these years until some wood workers unearthed it from the sandy and now dry river bed. I bought this 'useless' piece of wood for Rs 250 and now it sits like a big fish – a wood sculpture that needed no sculpting.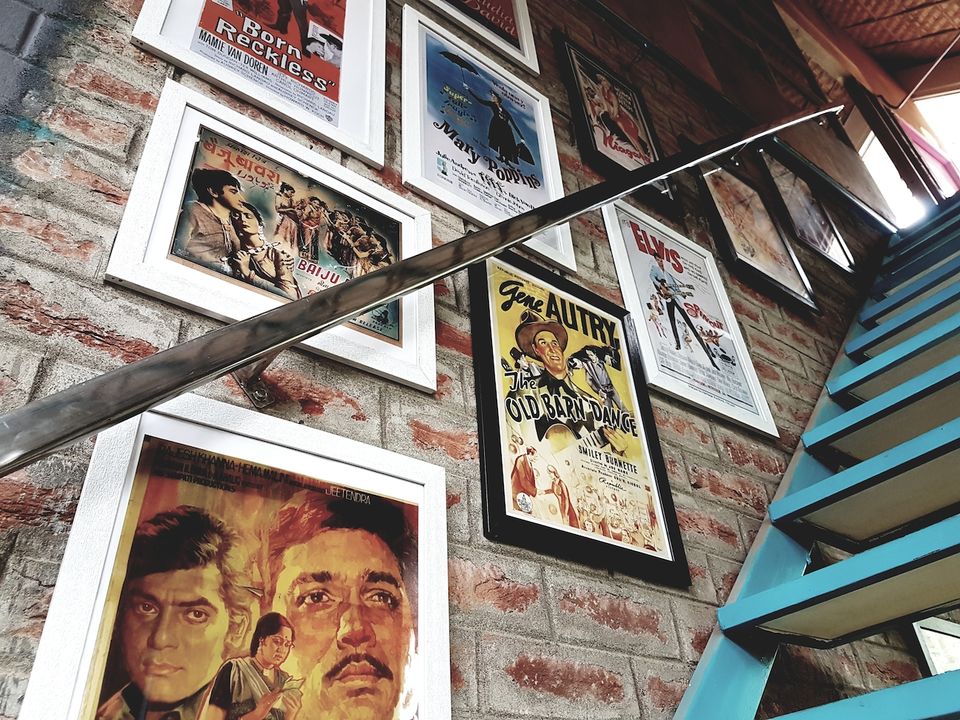 I have brought several items such as lamps and flower pots from inconspicuous shops in Old Delhi. Some I picked from Dibrugarh and when I didn't find the right design, I went online: Indeed, whatever I wanted, I found them on Amazon or Snapdeal.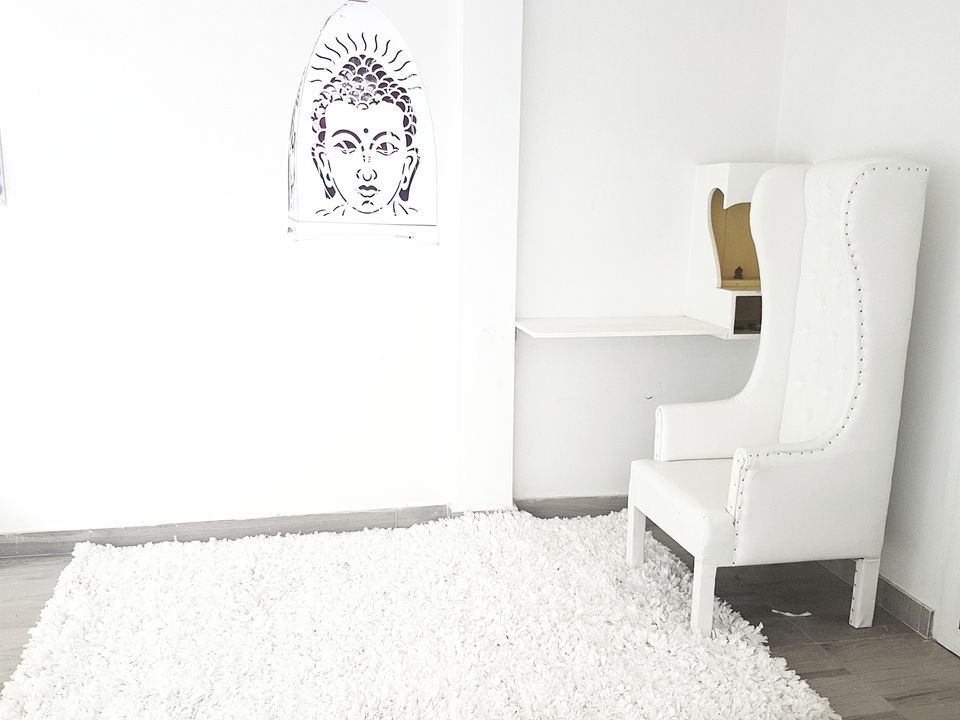 Add to all these is the location (20 minutes away from Mohanbari airport; 10 minutes away from Railway station), which is the greenest in town. The very name of the neighbourhood, Seujpur, means green - Seuj standing for green in Assamese. It is home to the town's intellectuals, doctors, politicians and top Marwari businessmen (many of whom unfortunately were driven out to Kolkata long ago by the ULFA menace). The road in front takes you across two gardens on either side, as you go for a morning walk right up to the Brahmaputra banks.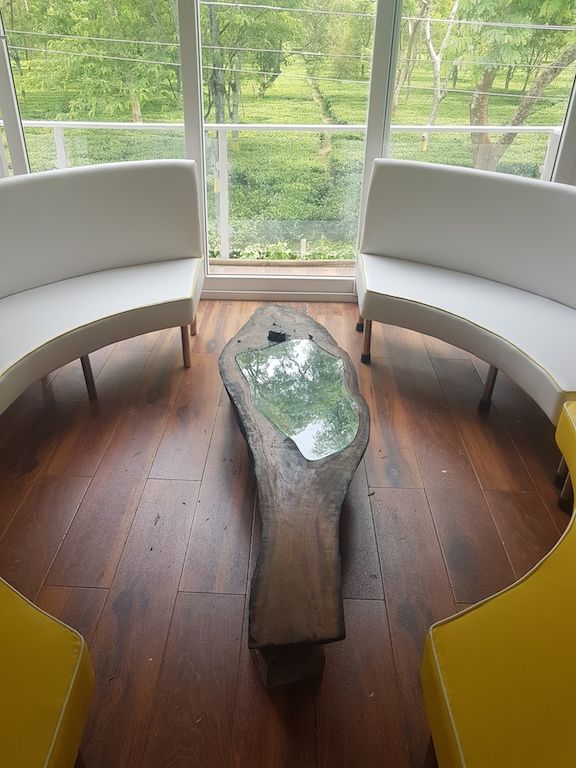 Being a small town, the news about this 'new cool' Homestay has spread all across Dibrugarh via word of mouth and WhatsApp and Facebook shares and people have been coming in to check it out as if it's a museum of tourist interest. "This is such a big and pleasant surprise in Dibrugarh," says Dr Sharad Kumar, an eye specialist in St Luke hospital, Chabua.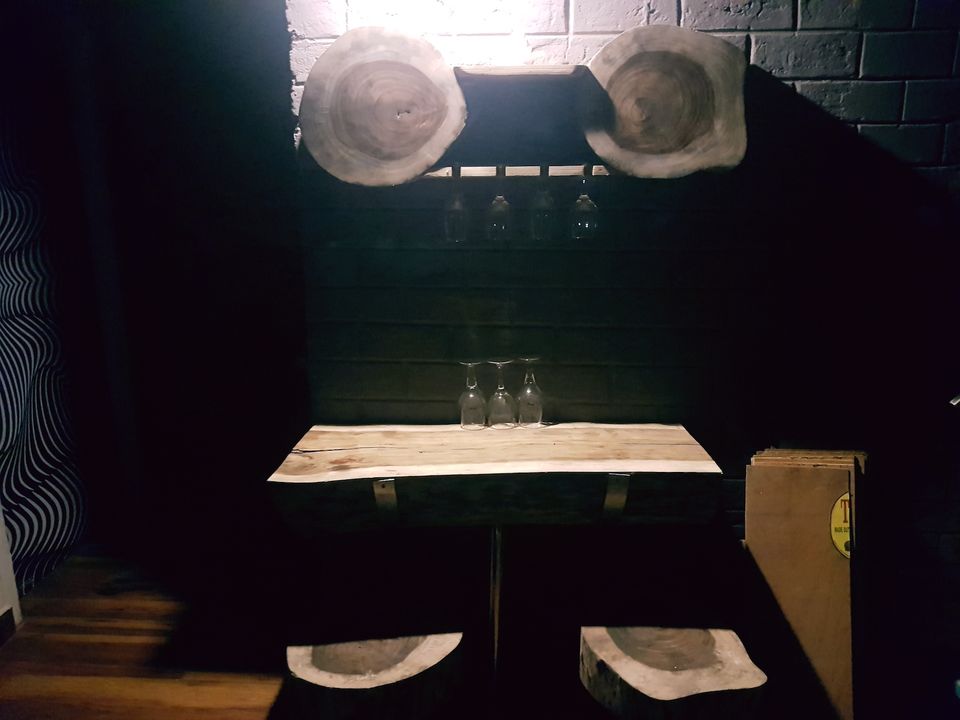 "I know where to take my international tourists now," says Kuntil Baruwa who looks after the north eastern market for Kuoni Holidays. Adds Aung, a coal miner from from Dimapur: "It is difficult to believe there is a house like this in Dibrugarh! Now I can call all my friends from Nagaland for stays and parties!" Needless to say, my collars are up, you see.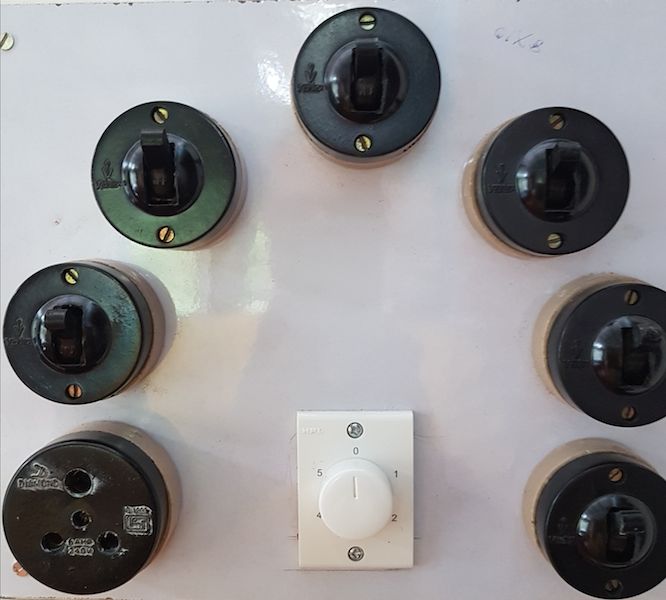 Interestingly, a few of the visitors to the house now wants to hire me to do the interiors of their new properties. The local MLA Rituparna Baruah has already asked me to do his new house. Am I not flattered! From a journalist to an interior designer – I can explore this new career!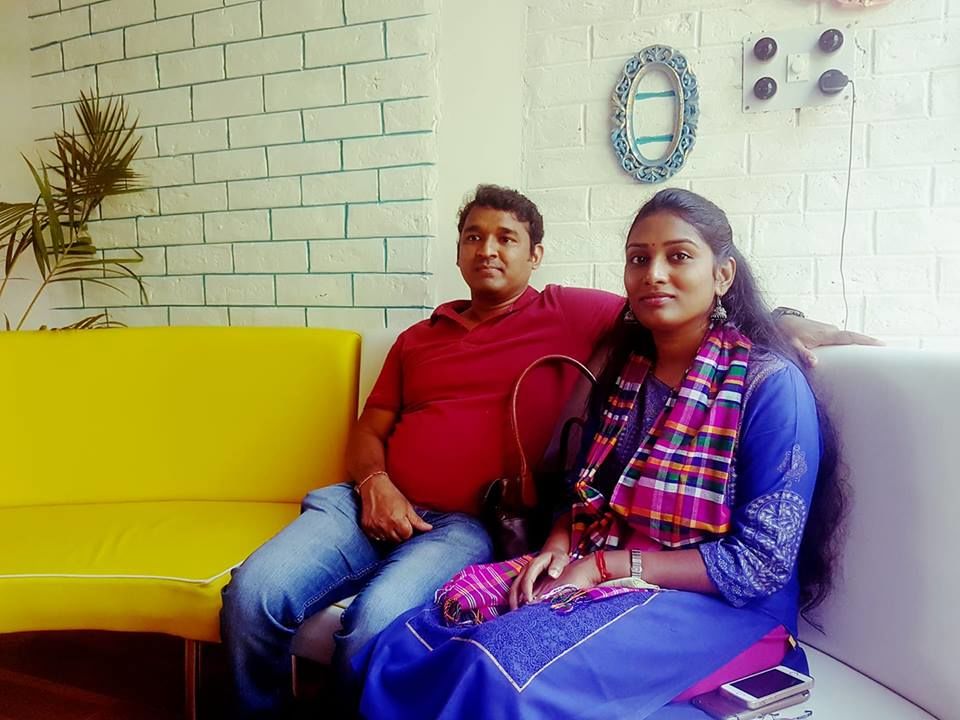 You will also love the food here. Seriously I am not exaggerating. My mom's specialty is ethnic Assamese herbal curries made with leaves, roots and wild flowers picked up from our own kitchen garden. I can also dish out pork and duck dishes. But shhhhh! Don't tell my mom that we're cooking pork upstairs. We, the Brahmins, are not supposed to eat pigs, you see.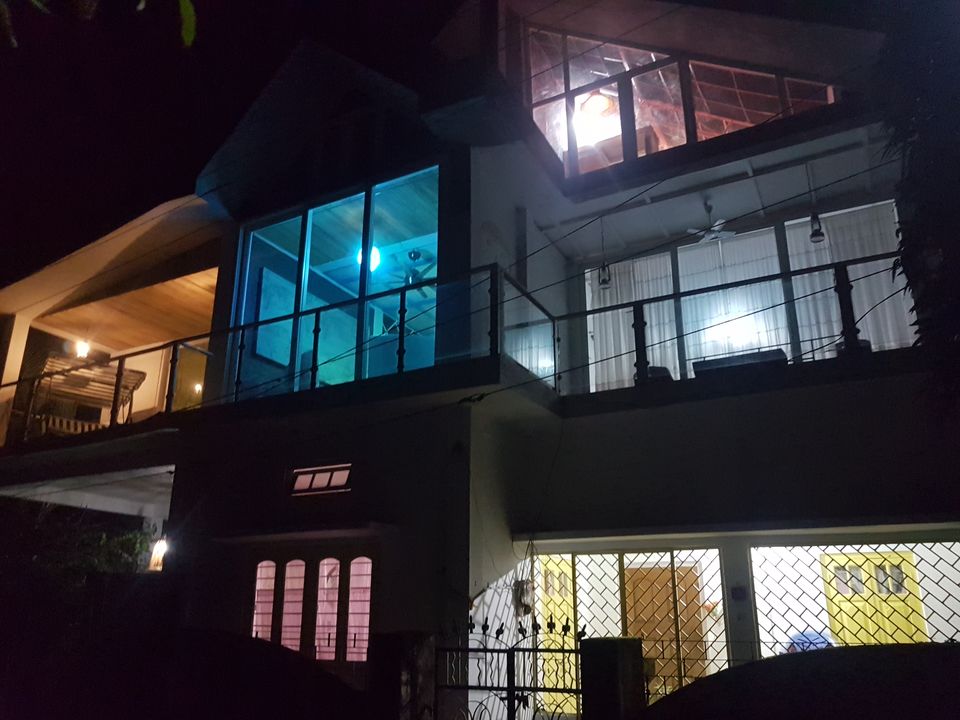 With business settling down, I have been exploring the areas around Dibrugarh. Making Homestay by the Tea Garden as you base, here's a 8-day itinerary I've built especially for you:
Itinerary: Dibrugarh and around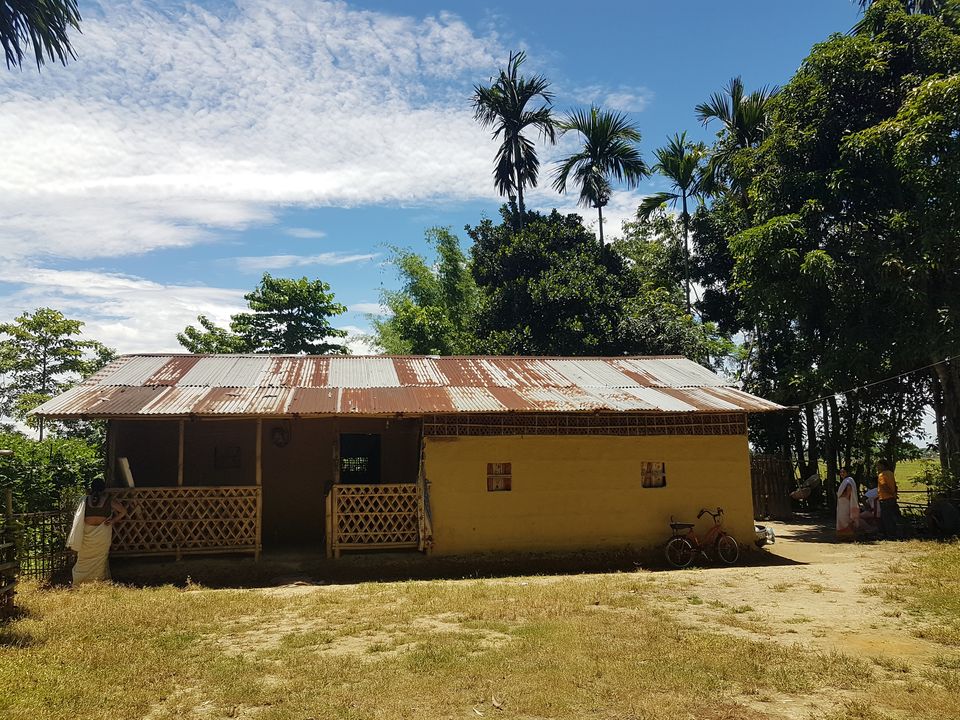 Day 1: Arrive Dibrugarh: You will be escorted from the airport/railway station to Homestay by the tea garden. Dibrugarh, situated on the banks of mighty river Brahmaputra, is the main tea town of Upper Assam and a shopping and commercial hub. Day at leisure. Or go shopping for traditional Assamese mekhela chador (2 piece saree) or the famous Assamese silk saree and local handicrafts. Ethnic Assamese dinner at a highway bamboo-and-hay motel. Overnight at the Homestay.
Day 2: River ride and picnic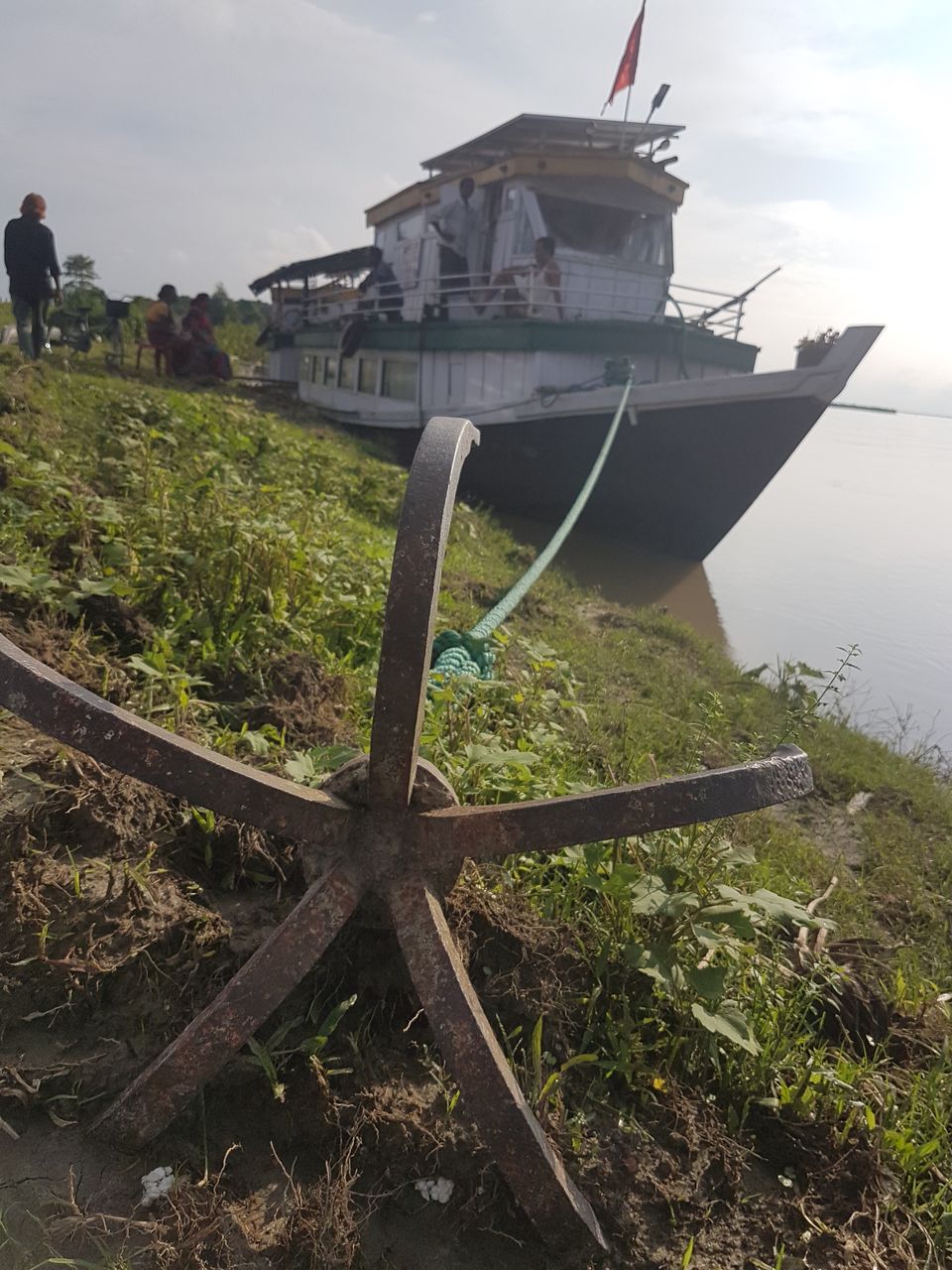 Dibrugarh itself has several attractions within a radius of 12 km. Visit the beautiful Jagannath Temple with its superbly crafted architecture. Bathed in lights, it looks brilliant after dusk. Prior to that you may visit a typical Assamese village on the bank of the Brahmaputra. Very scenic with thick bamboo grooves and paddy fields all around, you will be taken to a villager's bamboo and mud hut full of ducks and ducklings, cows and goats, dogs and cats, all living in happy harmony. Try the Assamese local drink haaspani here and get a nice high. You may also pluck some fresh vegetables from their gardens to cook for dinner. If time permits, one can also take a small boat and sail to one of the saporis - little grassy islands on the river where shepherds live tending to their cows to supply mild across the town. You can have a picnic lunch there! Better still, stay overnight in one of their huts
Day 3: Drive to Dibru-Saikhowa National Park (Maguri Beel)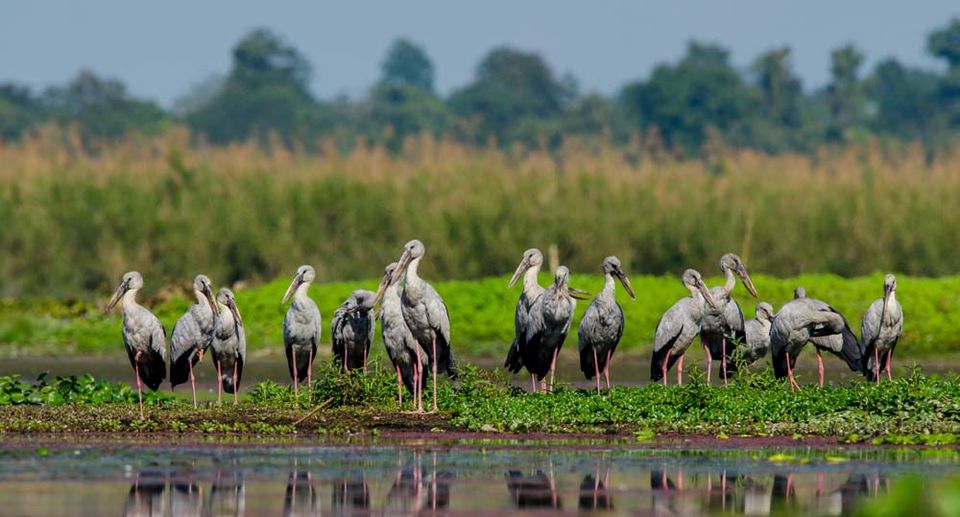 This is the place to see migratory birds and gibons. Thereafter take a ferry/boat inside the park for the entire day. Halt in one of the many islands for lunch cooked right there on wood fire. Later drive back to Dibrugarh. Overnight at the Homestay.
Day 4: Dibrugarh-Jeypore-Namphake-Dibrugarh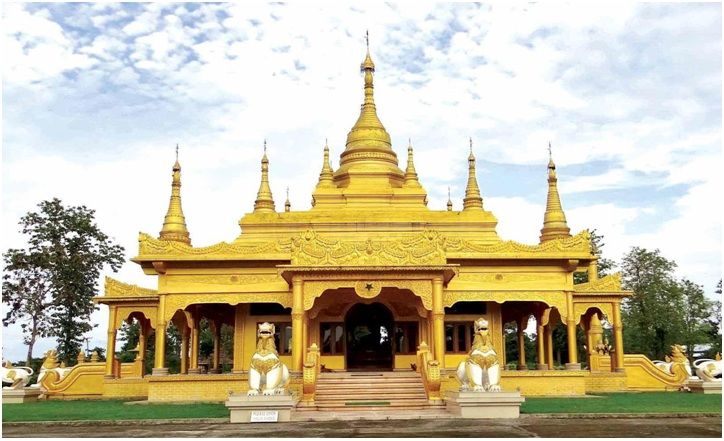 This morning visit Jeypore rainforest. It is a spectacular multi-layered forest that resembles the Amazonian rainforest. Thereafter proceed to the Nam-Phake village at Naharkatia (64 km/1 hr 30 mins approx.) where a community named Tai-Phake resides. About 1000 years back this community moved from Thailand and settled down here. Visit the Buddhist Golden Pagoda and the village to see the lifestyle of these tribes who practice Buddhism. The river Burhidihing flows along this serene and scenic village. Enjoy a picnic here with typical Arunachali food. Watch traditional dance performance. The traditional stilt house of this village is another attraction here. Drive back to Dibrugarh. Overnight at the Homestay.
Day 5: Historic Shivsagar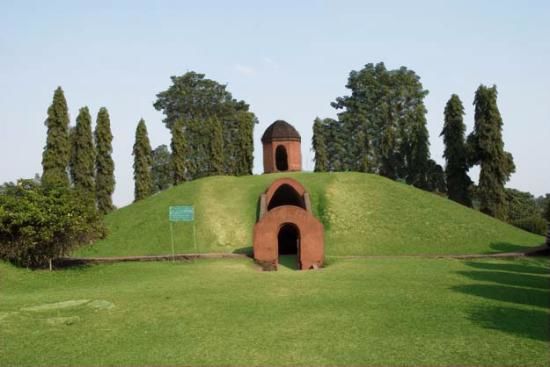 The cute and prosperous capital city of the Ahom dynasty that ruled Assam for 600 years is full of ancient temples, beautiful lakes and lakeside restaurants, underground palaces and pleasure grounds of the kings. Now a hub of ONGC, the prosperity of the town is evident from the aesthetically done houses and mansions that dot the town. The tour also includes a stop at Charaideo, the ancient burial grounds of the Ahom Kings, that are built on the concept of pyramids. Linch at a lakeside restaurant in Joysagar.
Day 6: Dibrugarh-Roing (Arunachal Pradesh)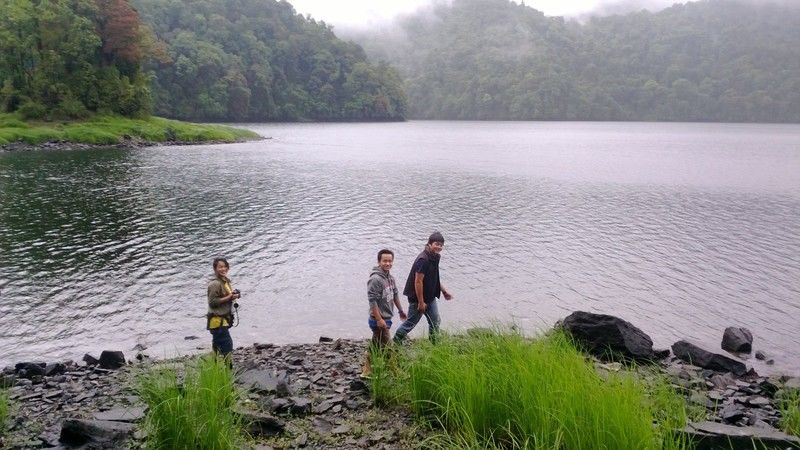 Go to see Tilinga mandir (a temple where one ties a bell around pillars after wishes are fulfilled) and make a wish. The sheer volume of bells is a good indicator that wishes do come true here. Then move on to Dhola- Sadiya bridge, the longest bridge in India, over the Brahmaputra. Stop and enjoy the scenic views and do some local shopping. Then on proceed to Roing in Arunachal Pradesh, a virgin hill station. Enjoy bonfire and dinner. Stay in a riverside Homestay.
Day 7: Roing-Mayodia-Dibrugarh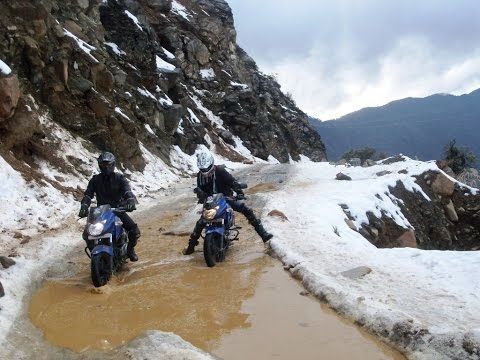 After breakfast go to Mayodia (55 km from Roing) and Anini in Arunachal Pradesh on the Indo-China border and enjoy snowfall. These are secluded non-commercial hill stations know for spectacular virgin beauty. Return to Dibrugarh and overnight stay.
Day 8: Tea trail and departure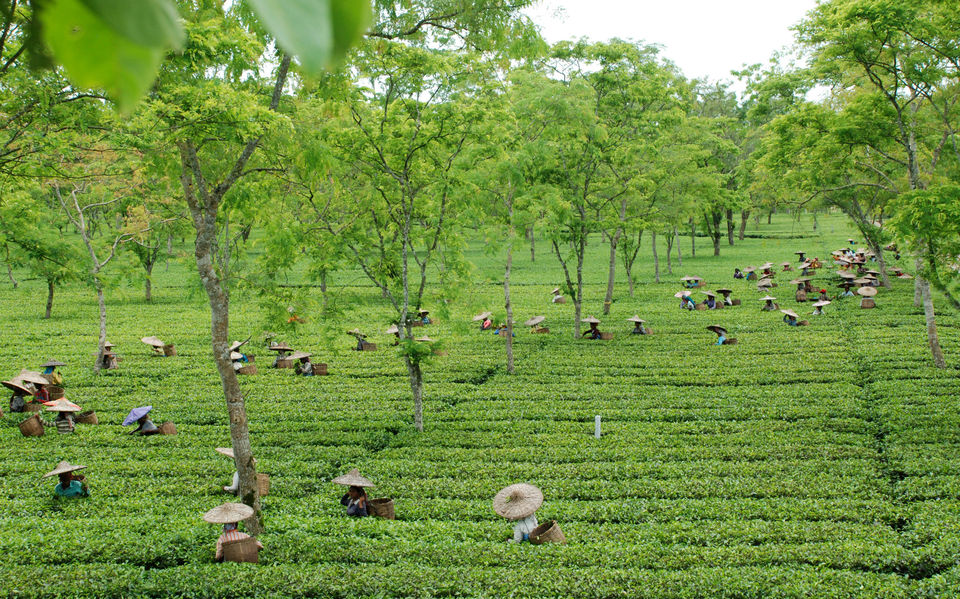 Spend some time at your homestay and stare at the tea garden in front. Else, and enjoy the tea gardens all around your homestay and visit a factory. Airport transfer by 12.30 pm.
For more details, you may contact me at 9899997370.