History:
Hyderabad is called as a City of Nizams and it is the capital of Telangana in south india. It is based on the banks of the Musi River and on the Deccan Plateau. The city has been ruled by Qutubshahis and Aurangzeb of nearly 224 years. There are many things Nizams had done for city's development under the British Raj such as infrastructure, road connectivity, public buildings, educational institutes, science,medicine and establishment of Osmania University, government hospitals etc.
Few facts: It's good to have knowledge about that "Why our heritage is famous."
1. As per Times magazine, the last Nizam was fifth all time richest person in the world of his time.
2. Nizam's had donated 5 tonnes of gold when India was in trouble with china in 1965 and for causes such as donation for BHU and few temples.
3. During Nizams reign, international trade relationships were flourished and world started recognizing Hyderabad as city of nizams.
4. The palaces in Hyderabad are being considered as heritage were built by Nizams.
Here I am going to share some insights about the city. I have divide my Hyderabad trip in three parts. In the first part I had covered Old Hyderabad where you can do sightseeing and shopping in places like Charminar, Necklace Road, Laad Bazaar etc etc. In the second part I had spent full day for Ramoji Film city. The thing to remember is if you are planning to visit Ramoji Film City then you should required a full day to see the film sets. In the third part I had spent my day and night visiting Cafe's and night clubs in Hitech City which allures the IT crowd of city. Also I had local street food near Karachi Bakery which was best in taste.
Golconda Fort : This is one of the Hyderabad's most popular monuments. The beauty of the fort definitely will allures you once you will be there. This fort is the example of brilliant engineering and magical architecture. The whole city can be seen from the top of the fort. My suggestion, is to hire a guide to know all the mesmerizing facts about this place.


Charminar : The actual reason of building this monument is not clear but people say that Charminar was built by Sultan Mohammed Quli Qutb Shah in the honor of his wife Bhagmati. It has four towers on the top of it which is why it has named as Charminar. People also say that those four minarets represents the four Khalifa's (prophets) of Islam. It resides in the middle of the city and also famous for the market around it and is called 'Laad or Chudi' Bazaar.
Laad Bazaar : Laad Bazaar is located adjacent to the Charminar and it is one of the oldest and popular shopping areas of Hyderabad. Laad means Lacquer which is one of the key material use to make bangles. Laad Bazaar is famous for incomparable varieties of bangles. Apart from bangles, clothes to zarri and embroidery works to pearls and semi precious jewelry, one can get everything here.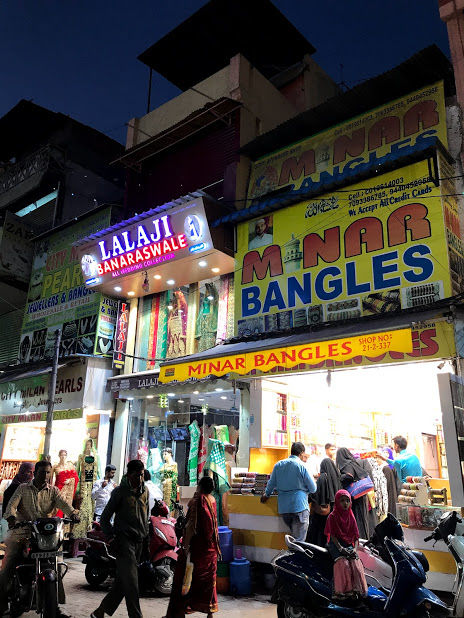 Necklace Road : It is stretched over 3 km length, and it is inspired by the Queen's Necklace of Mumbai. It connects three main points Lumbani Park, Sanjeevaiah park and NTR Garden.
Apart from boating, around Necklace road there is a water park and eat streets where one can munch.
Chowmahalla Palace : This palace was built in between 1857 to 1869. The palace has two courtyards – the northern and the southern. In Urdu language the meaning of "Chowmahalla" is 'four palaces' which are Afzal Mahal, Tahniyat Mahal, Mahtab Mahal, and Aftab Mahal. Out of these, Aftab Mahal is the biggest of all, with two storeys. All these palaces are located in southern courtyard.
Lumbini Park : This park is located quite close to the Hussain Sagar Lake, the prime attractions of the park is musical fountain and the laser show here mustn't be missed. It is open from 9 am to 9 pm on every day of the week, except on Mondays.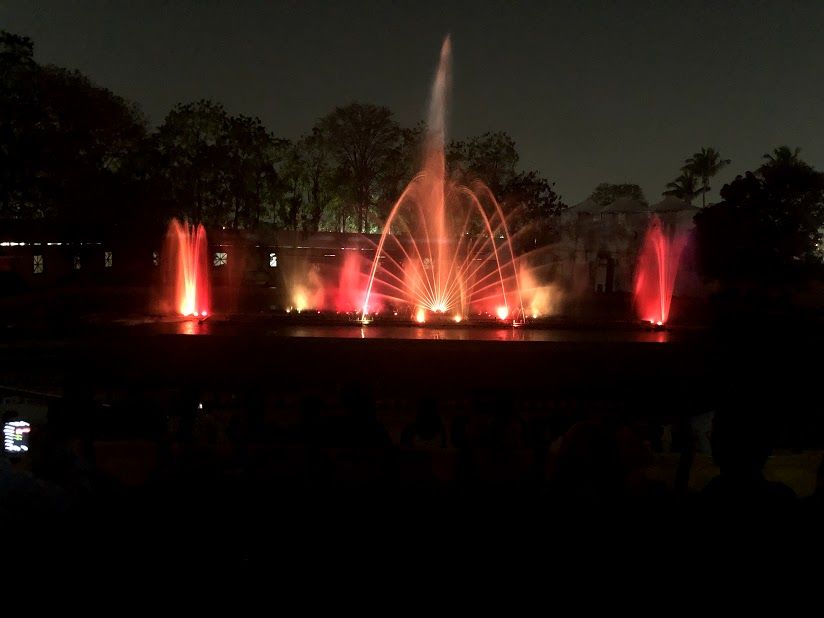 Hussain Sagar Lake : Hussain Sagar Lake is the largest artificial lake in Asia. On the tributary of Musi River and in the reign of Ibrahim Quli Qutub Shah in 1562 AD this was excavated. It has got its name after Hussain Shah Wali.
The main attraction is huge white granite statue of Lord Buddha statue, situated at the middle of the lake. One can also watch the light show there.
You can take a speed boat to the statue, which are available at regular intervals.
Salar Jung Museum : Salar Jung Museum is located at the banks of Musi River. It has a collection of 43000 art objects, 9000 manuscripts and 47000 printed books, which is considered as one of the biggest one-man collections of the world. The artifacts are collected by Mir Yousuf Ali Khan (Salar Jung III) and Nawab Turab Ali Khan (Salar Jung I) along with a few of his descendants.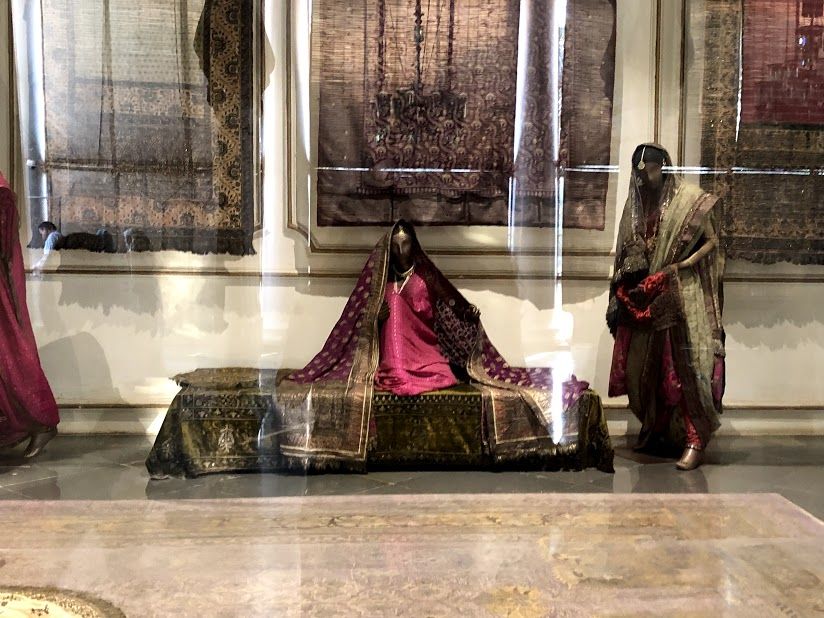 Ramoji Film City : Ramoji Film City had been created in 1991. It is one of the largest film studios in the world with the capacity of almost 50 film units at given point of time. Because of its brilliant architecture and huge capacity it is listed in Guinness Book of World Records. It is situated 20 - 30 km away from Hyderabad. It has sound technical facilities which is suitable for all the pre and post production of a film.
It has various sets like Munna Bhai MBBS, TajMahel, Hawa Mahel, London Street, Hollywood signage, Japanese gardens, airport, hospital and the most amazing BAHUBALI set.
It is required to have one full day to visit RFC, to cover all the sets and scenes and enjoy the location.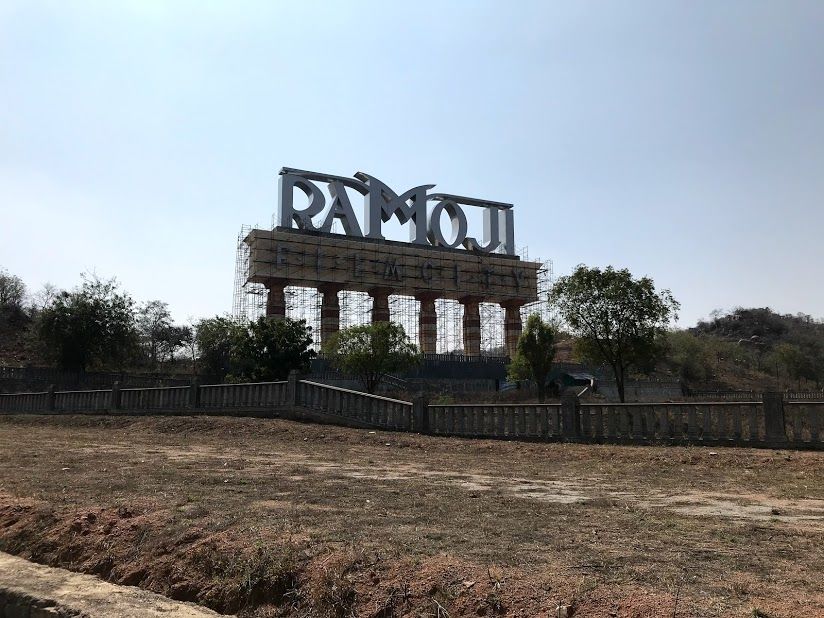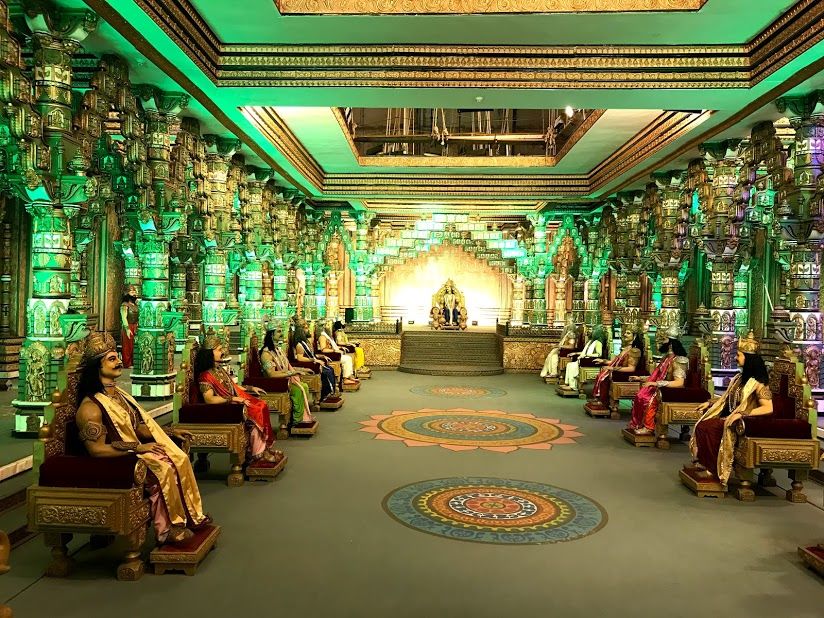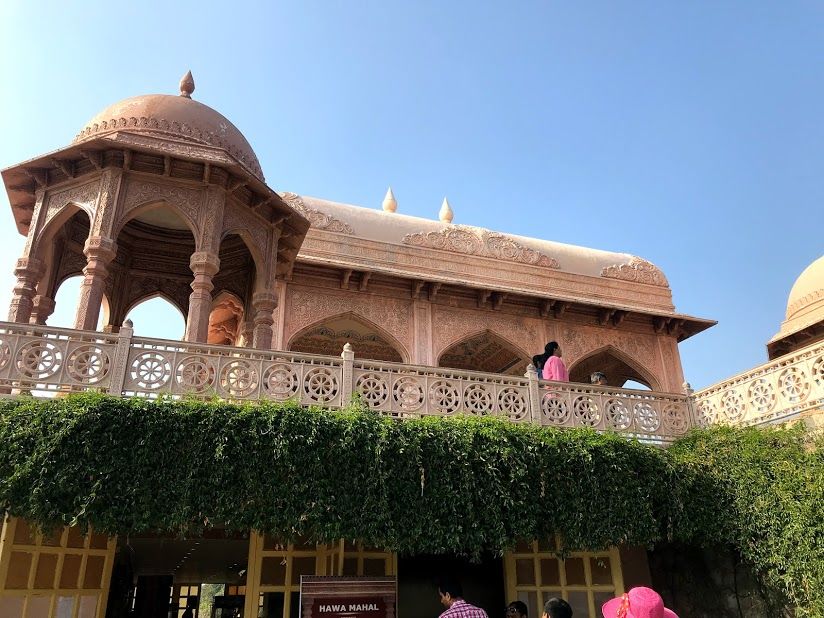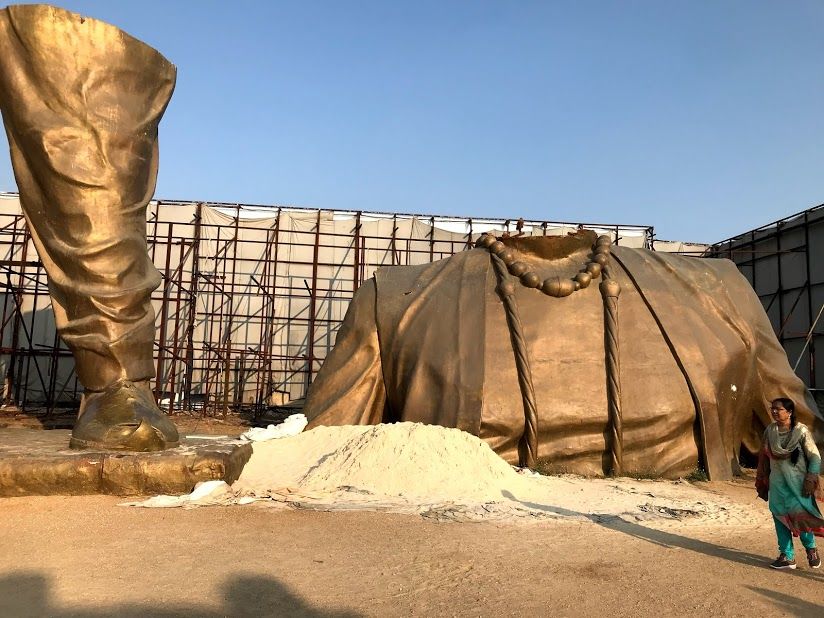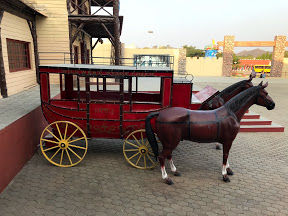 After enjoying two days in Hyderabad I can say that I have covered almost everything to see and now I have one day left which I had decided to try some restaurants and street foods.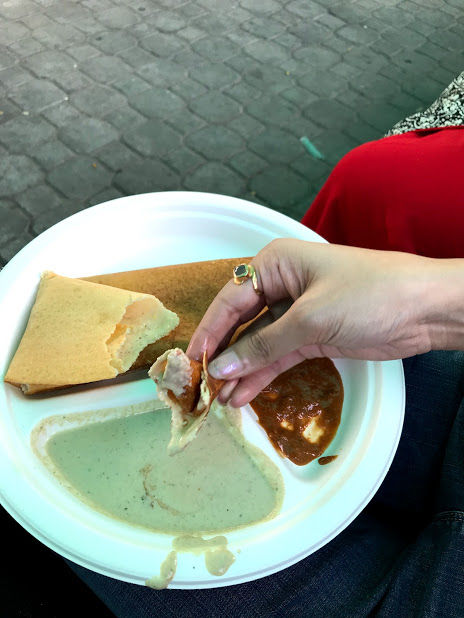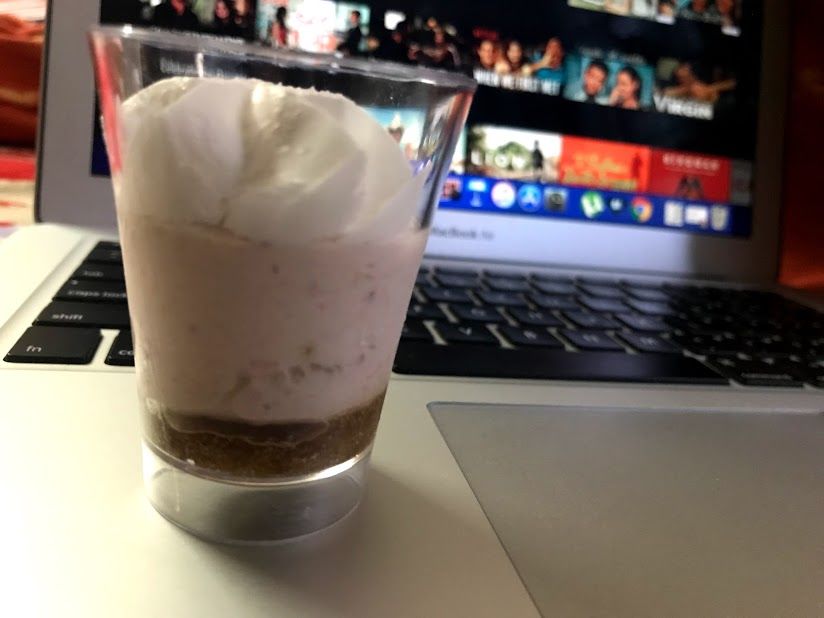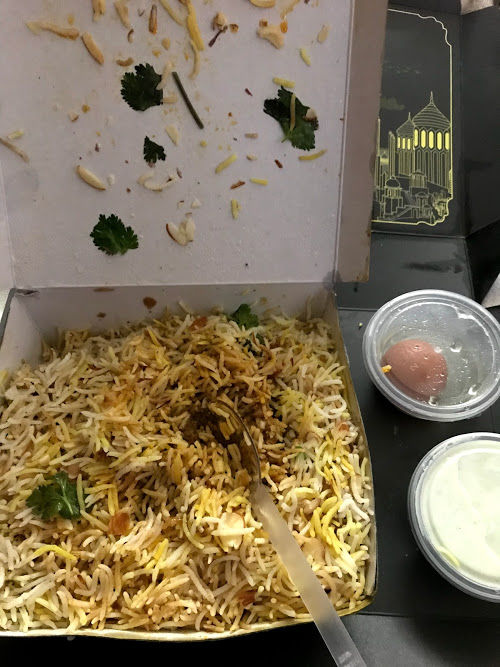 For all the Biryani and non veg lovers I must say that the "Paradise" biryani is a bit overrated. One can try the birayni and non veg near charminar or from any other restaurants.
Also, I have listed few other places which can also be visited.
WonderLa
Snow World
Jala Vihar
Taj Falaknuma Palace
Birla Mandir
Nehru Zoological Park
Mecca Masjid
Sudha Cars Museum
Mount Opera Theme Park Resort
Osman Sagar Lake
Nizams Museum
Nagarjunasagar Dam
Inorbit Mall
Qutub Shahi Tombs
NTR Gardens
This was all about my trip to Hyderabad. Try to share some of yours. Happy Travelling...
Frequent searches leading to this page:-
top Hyderabad 3 days tour packages, weekend getaways from hyderabad, hyderabad tour packages from mangalore, hyderabad tour packages from malappuram, hyderabad tour packages from madurai, beautiful places in telangana