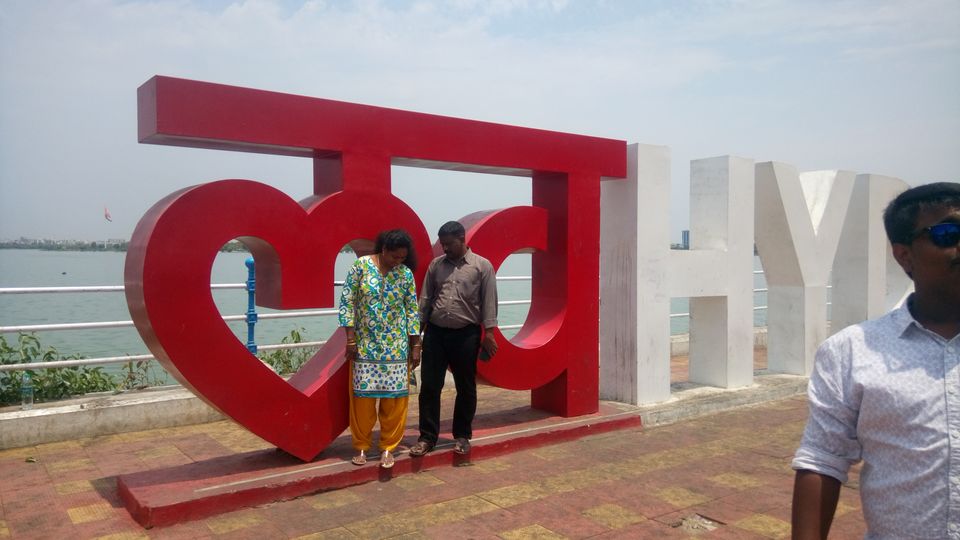 HYDERABAD is also known as Land of Nizams or Pearl city of India. It was established in 1591 by Muhammad Quli Qutb Shah, the city remained with Qutub Shahi dynasty before Mughal captured the region. Mughal viceroy Asif Jah I declared his sovereignty and created his own dynasty, known as the Nizams of Hyderabad. this dynasty has left imprints on the city. The relics of Qutub Shahi and Nizam rule remain visible even today in Hyderabad.
My interest towards history has always made me awe on Hyderabad.I have covered hyderabad many times and one of my travel story has been as follows:-
Started our 1st day visit from `Love Hyderabad' Sculpture located in Hyderabad's Hussain sagar. The sculpture is an added attraction to the City and the Tourists can click a selfie at the spot to mark their Hyderabad visit.
After clicking some good pics,we left to Charminar(Charminar is name of both monument and the place where it is situated).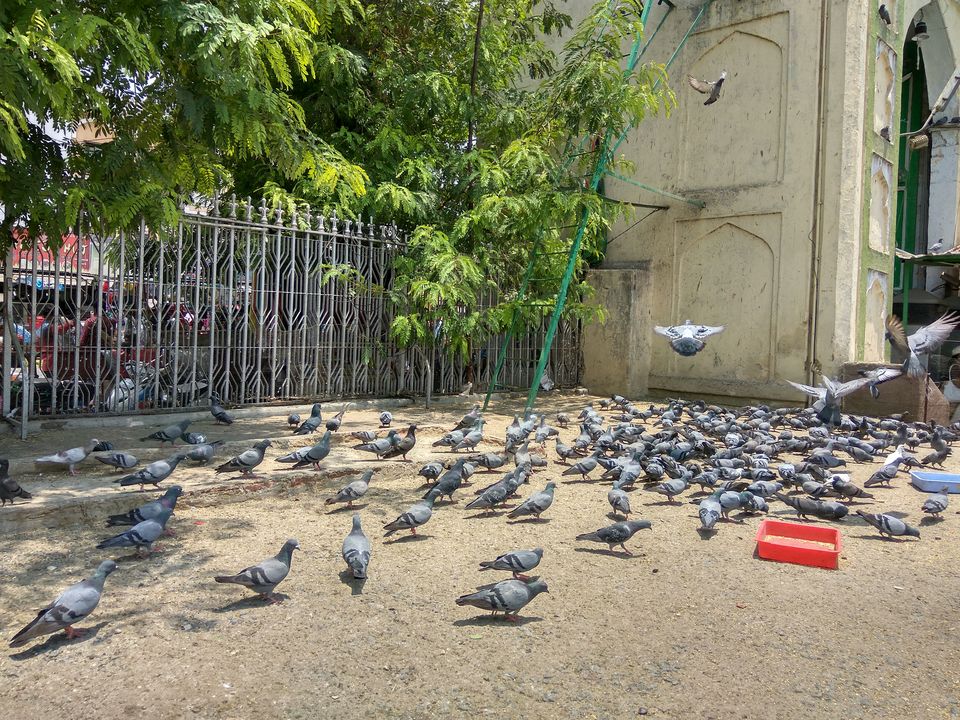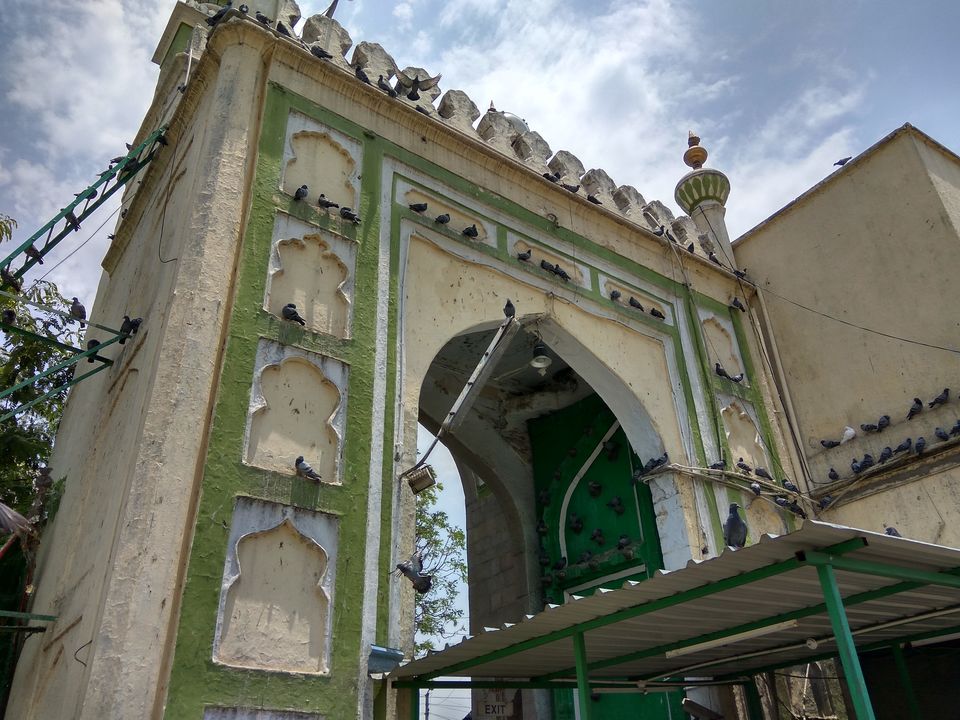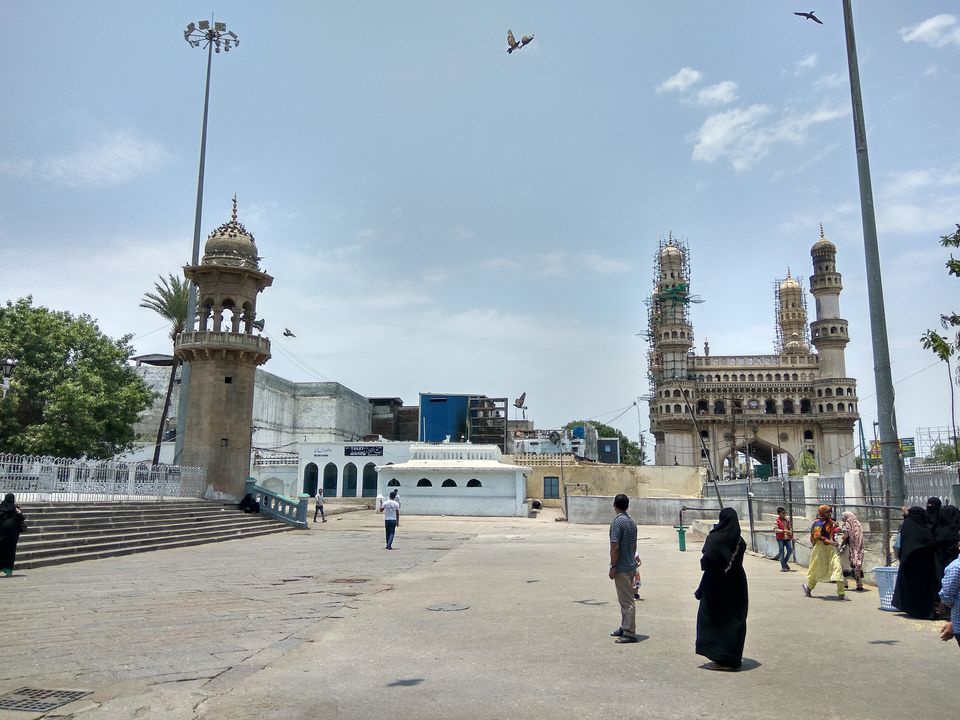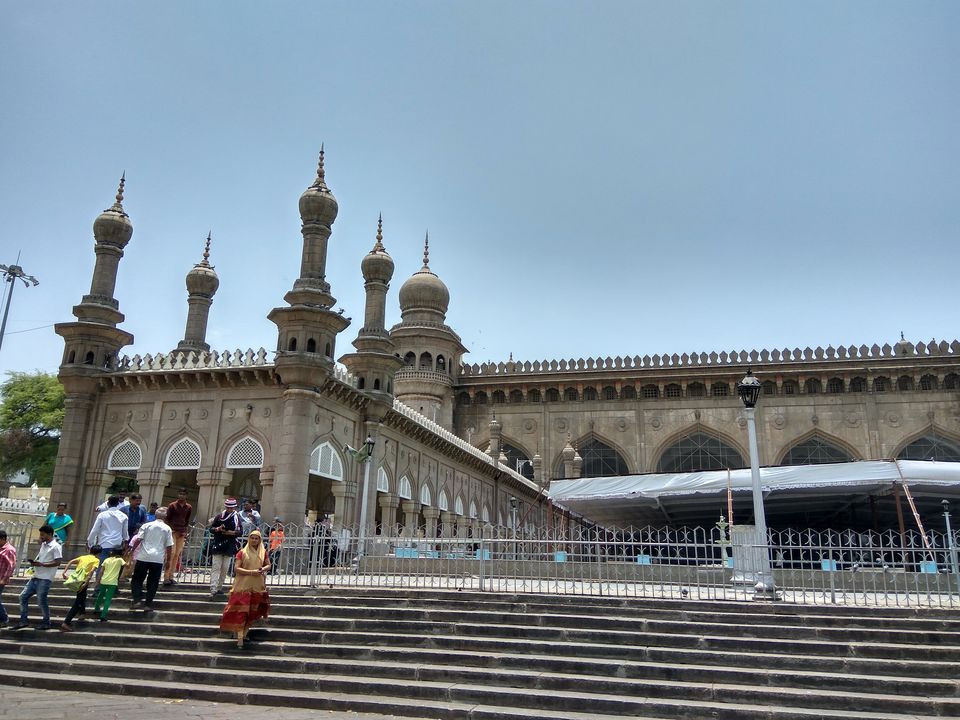 The Charminar ("Four Minarets"), constructed in 1591, is a monument and mosque.It is situated on the east bank of Musi river.
it is widely accepted that charminar was built at the center of the city, to commemorate the eradication of "plague". As Muhammad Quli Qutb Shah had prayed for the end of a plague that was ravaging his city and vowed to build a Mosque at the very place where he prayed.This is further proved by the presence of cat face sculptures on charminar.
Just nearby charminar,there is the famous Mecca masjid.Mecca Masjid is one of the largest mosques not just in India but also in the world.Mecca Masjid construction was started by Sultan Muhammad Quli Qutub Shah in the year of 1614.This mosque is also believed to have some more sacred relics. For instance, according to some, it has the hair of Prophet Muhammed. However, the construction was completed in 1687 by the Mughal Emperor Aurangzeb, after he took over the Golconda Kingdom. It has been repaired many times after that.
Ladies has to wear a scarf around head to enter the mosque.Street Shopping around Charminar is famous among tourists and hyderabadis due to low cost of the items sold and varieties of kurtas,bangles etc sold there.
Without wasting much time ,headed to Chowmahalla Palace which is around 1 km from Charminar.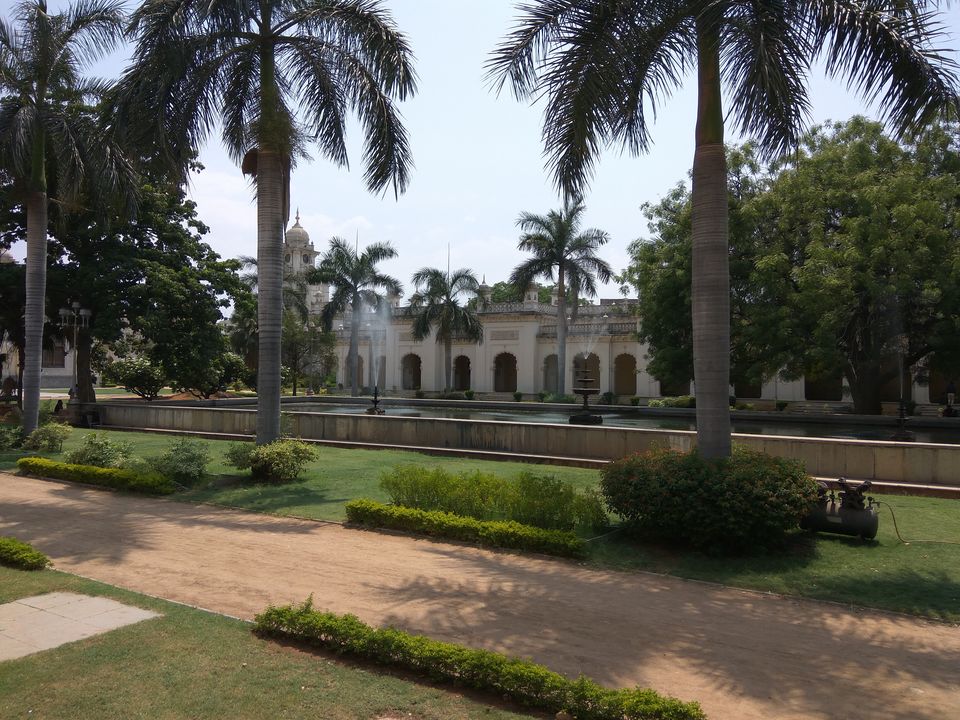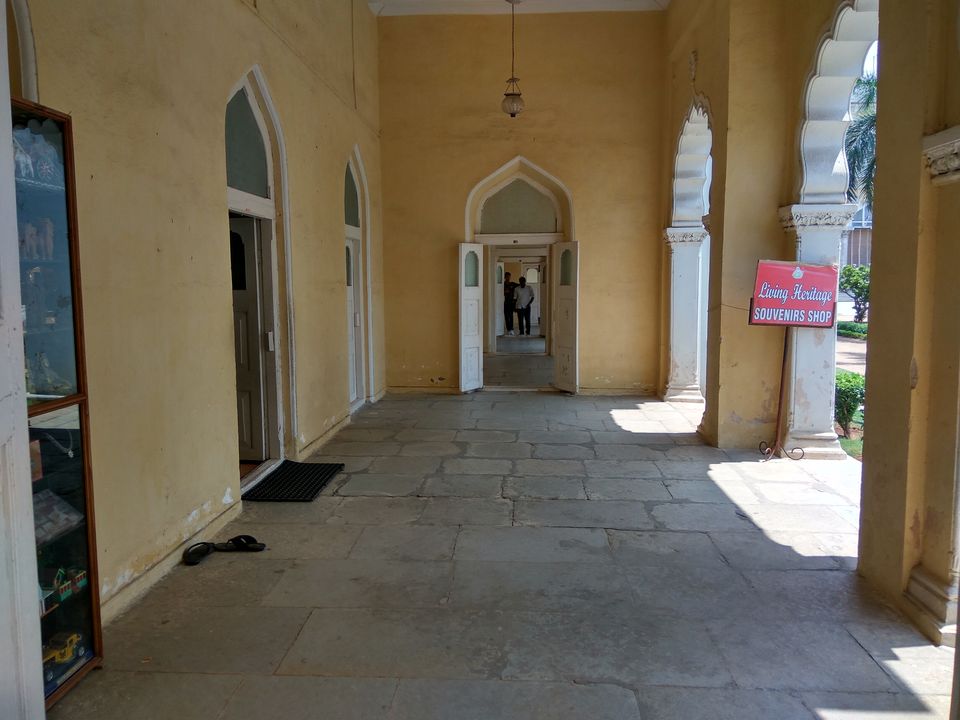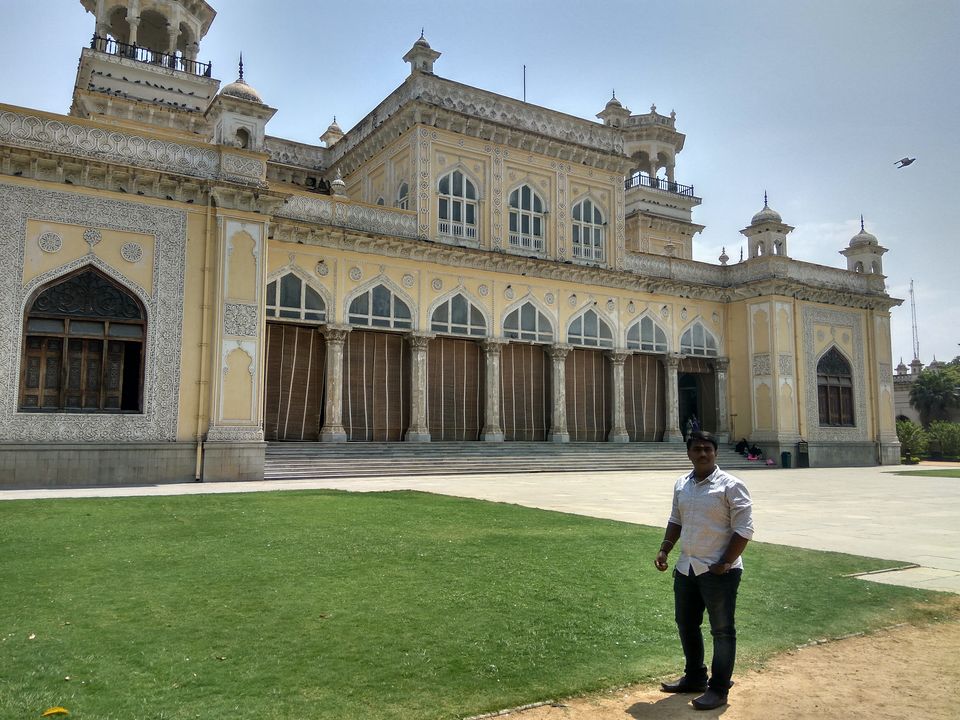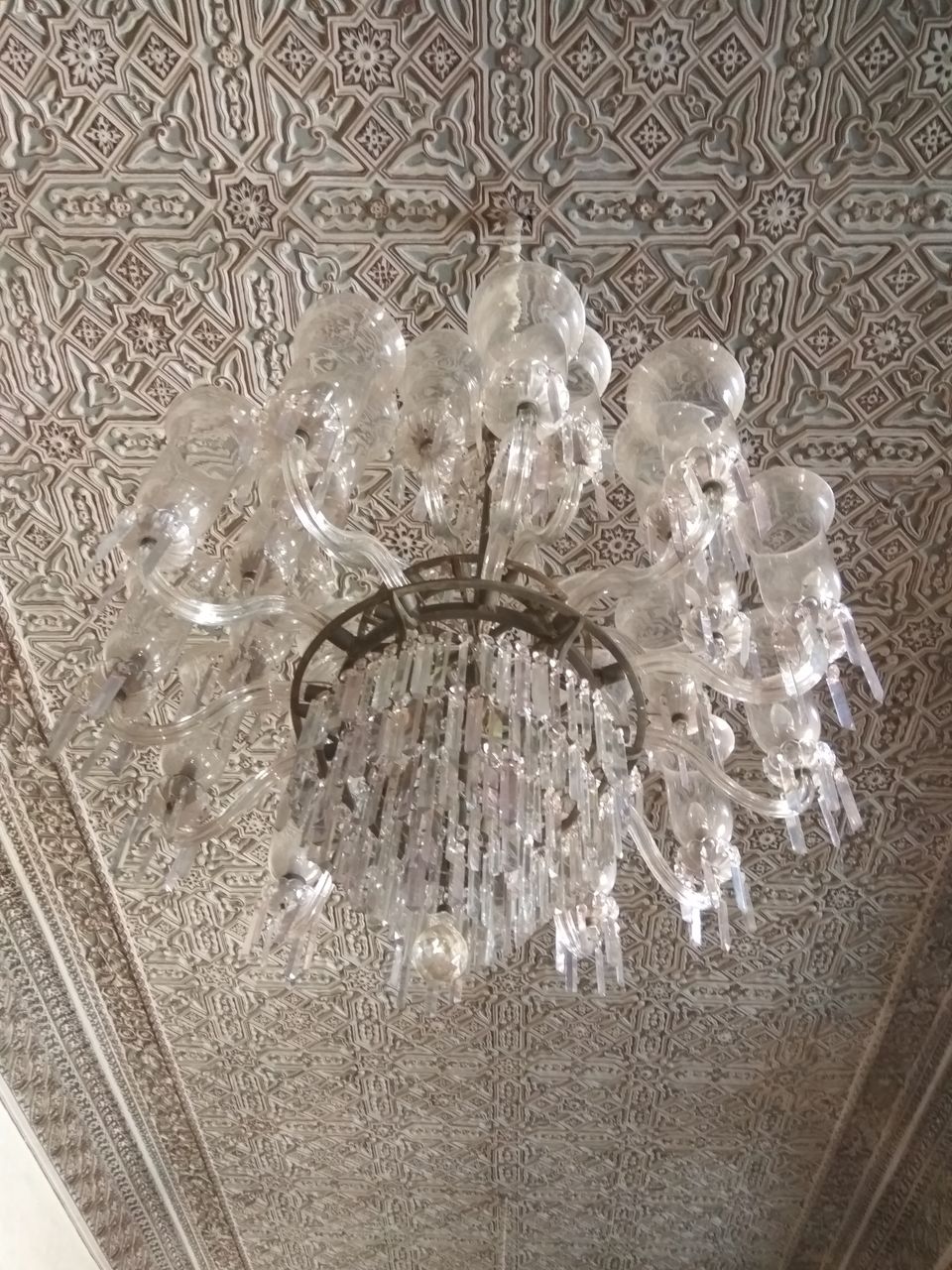 It was almost 4 by the time we finished our Chowmahalla palace visit.so there was no time to visit the Salar Jung Museum which was situated nearby .so it was planned for another day.
On day 2nd ,there were 3 plans i.e to have Hyderabadi biriyani from paradise(you get the best hyderabad biriyani in paradise @ Secunderabad & Bawarchi @ RTC x roads),do shopping and visit Golconda fort.
The ruins of Golconda fort give a breathtaking view from the top of the fort.It's an herculean task for elderly and obese people to climb to the top of the fort.We just went a level below to the topmost level,and finished 2 bottles of water and returned down.That just shows how fit the soldier would have been by climbing such heights daily at that period. The fort is split into a lot of different parts spread across a large area.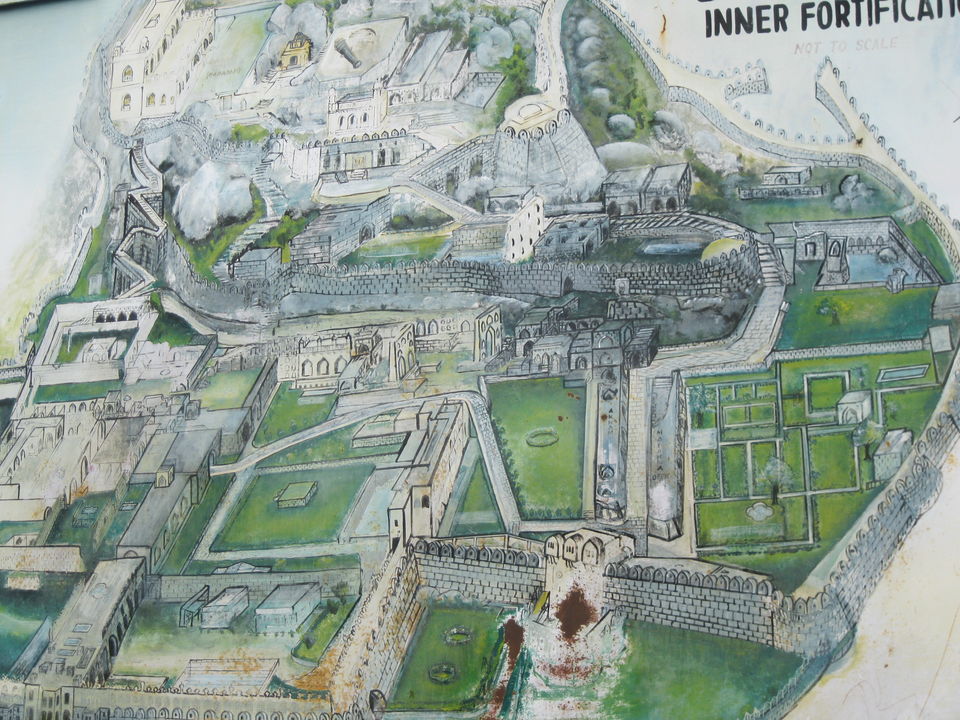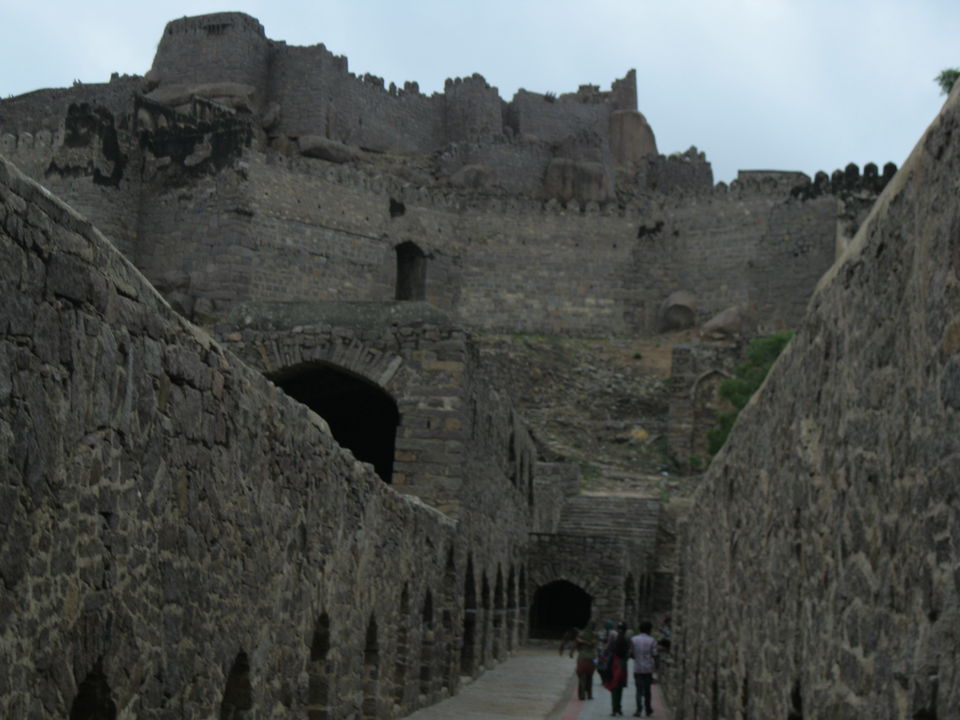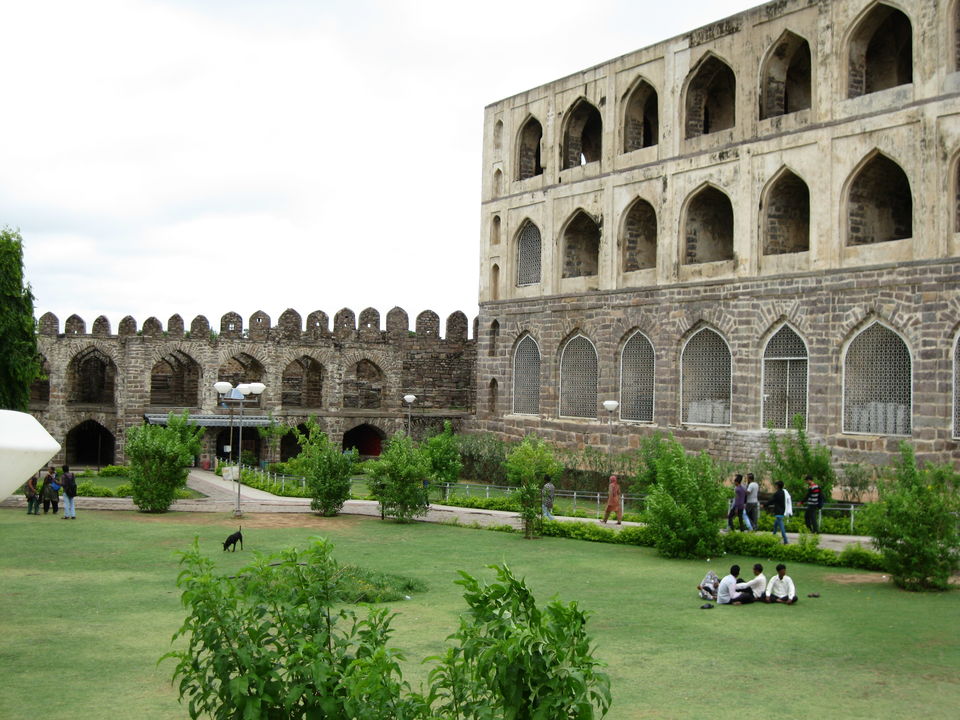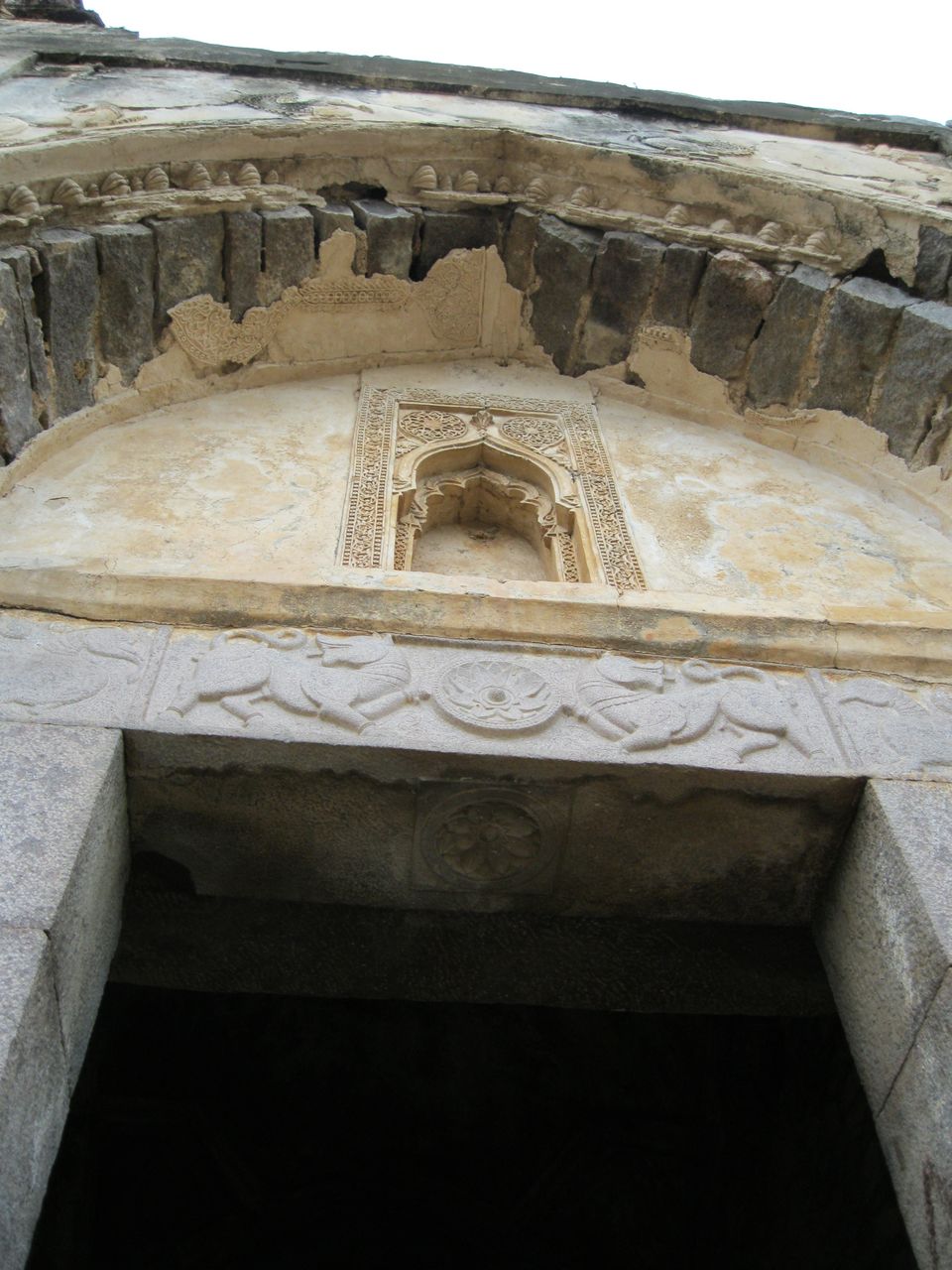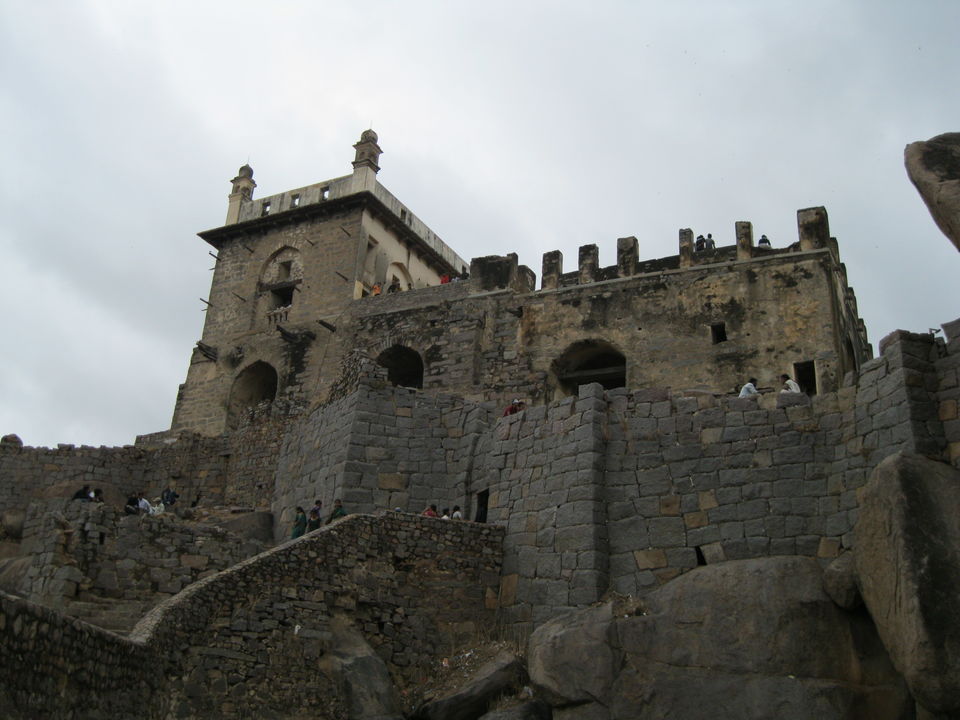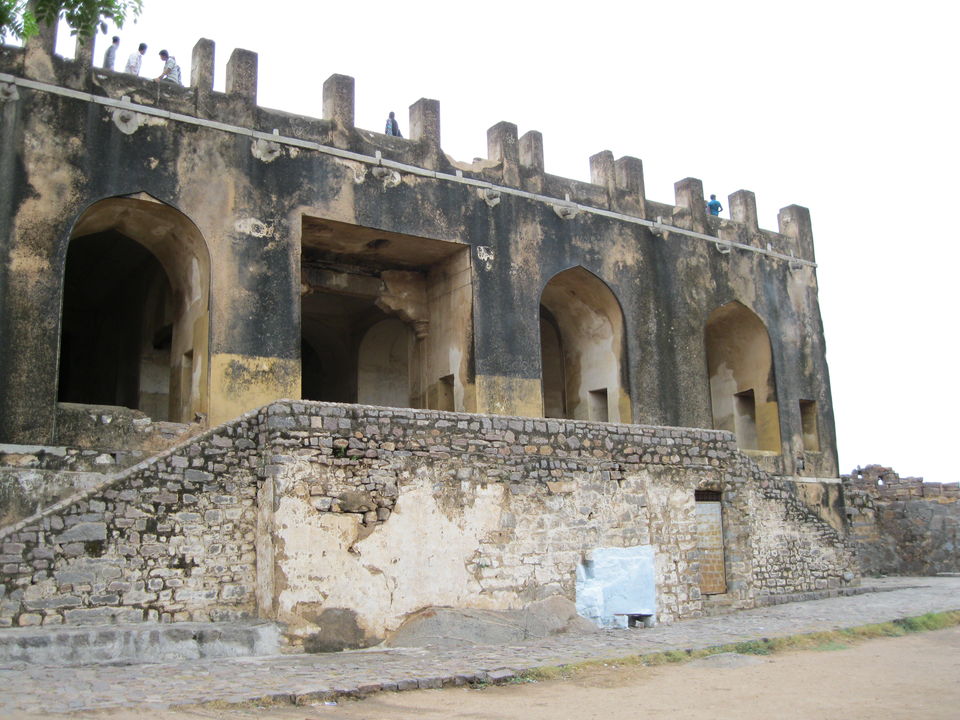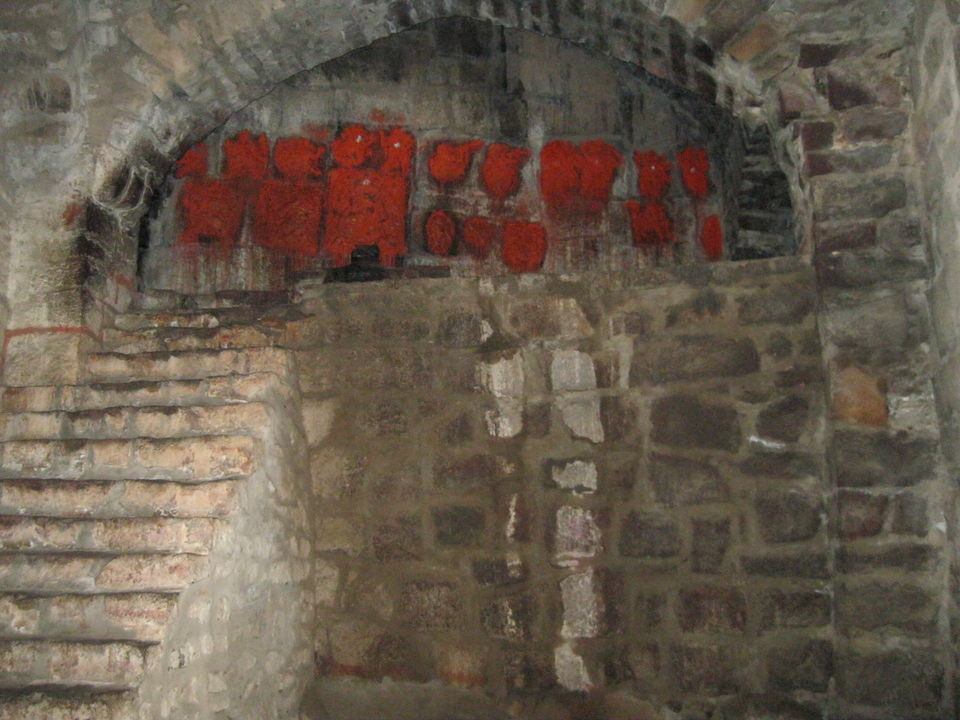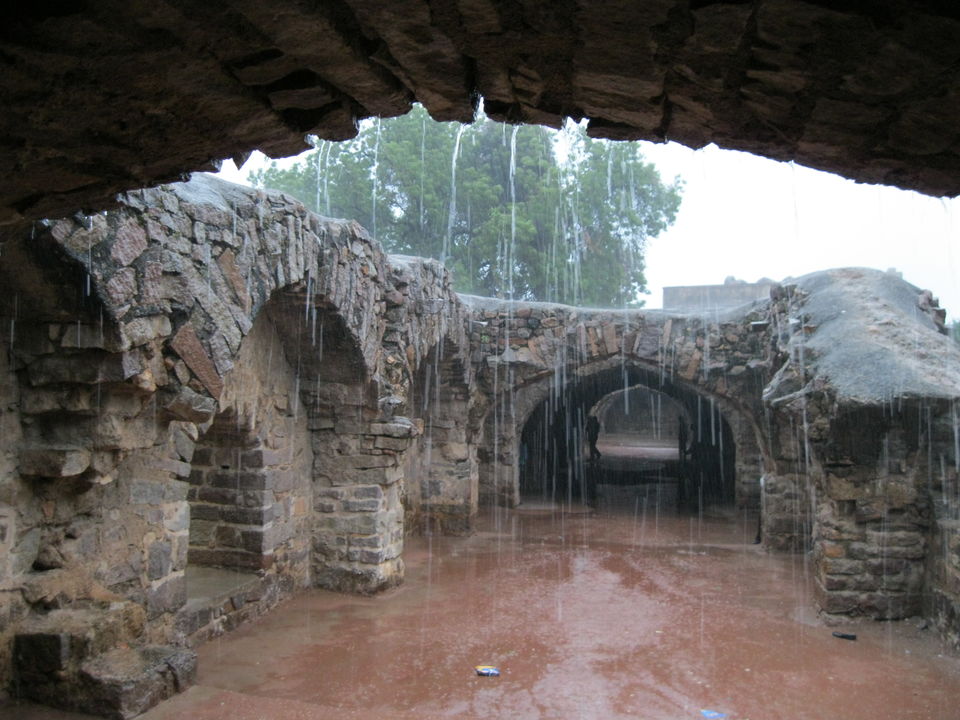 In the evening,visited Hussain sagar's Lumbini park for boat riding in Hussain Sagar lake and set foot on the platform of the famous buddha statue of Hyderabad. Hussain sagar lake is in the shape of a heart and it holds India's biggest and largest tricolour flag(in Indira park).Hussain Sagar connects the twin cities i.e Hyderabad and Secunderabad.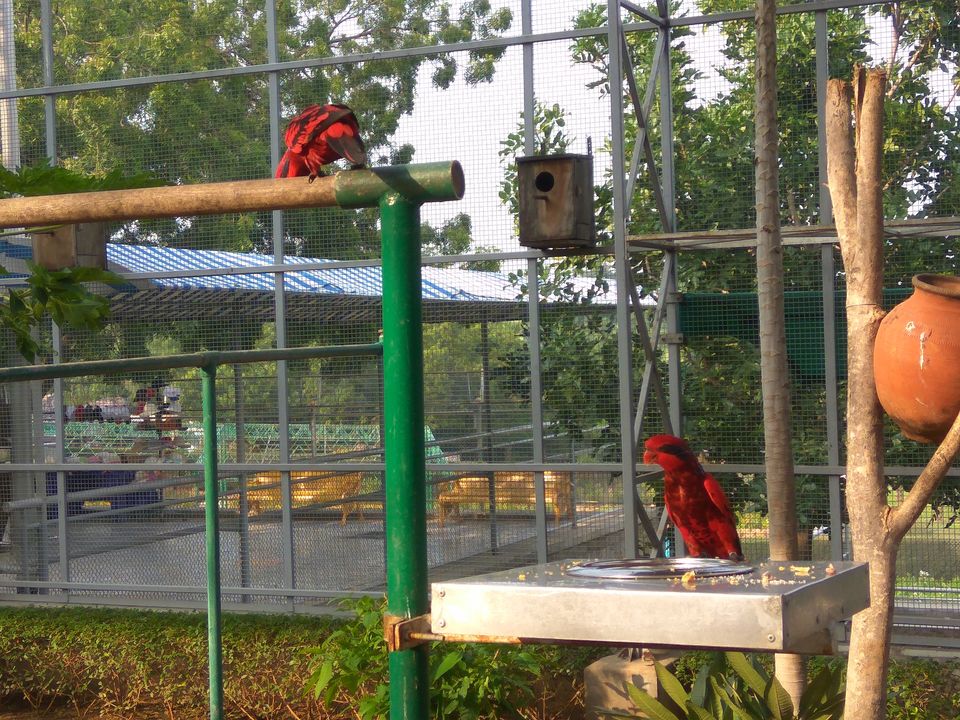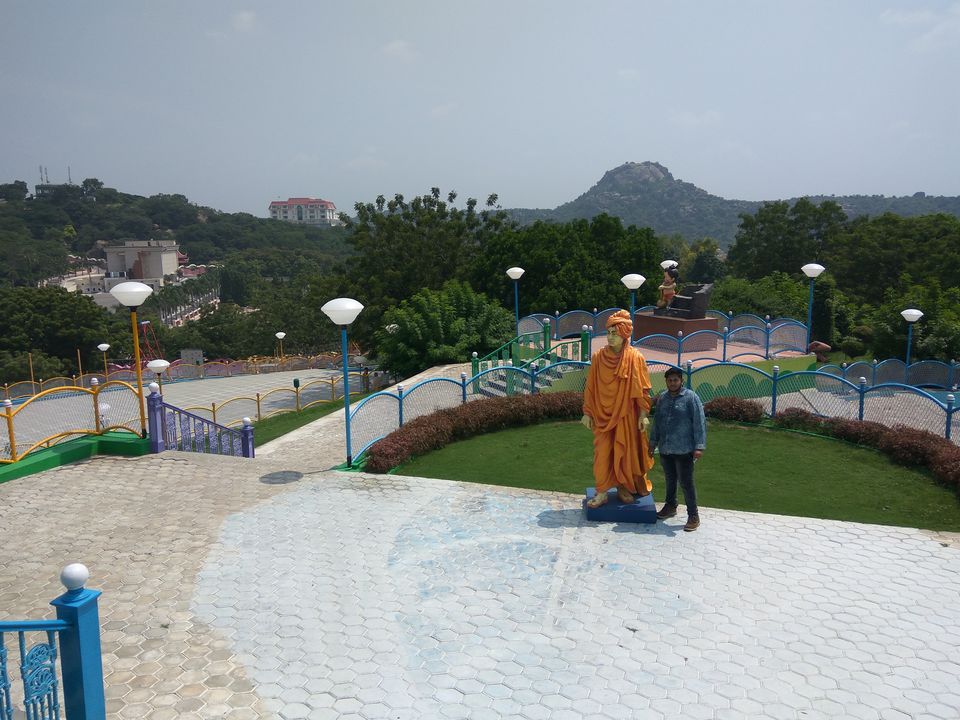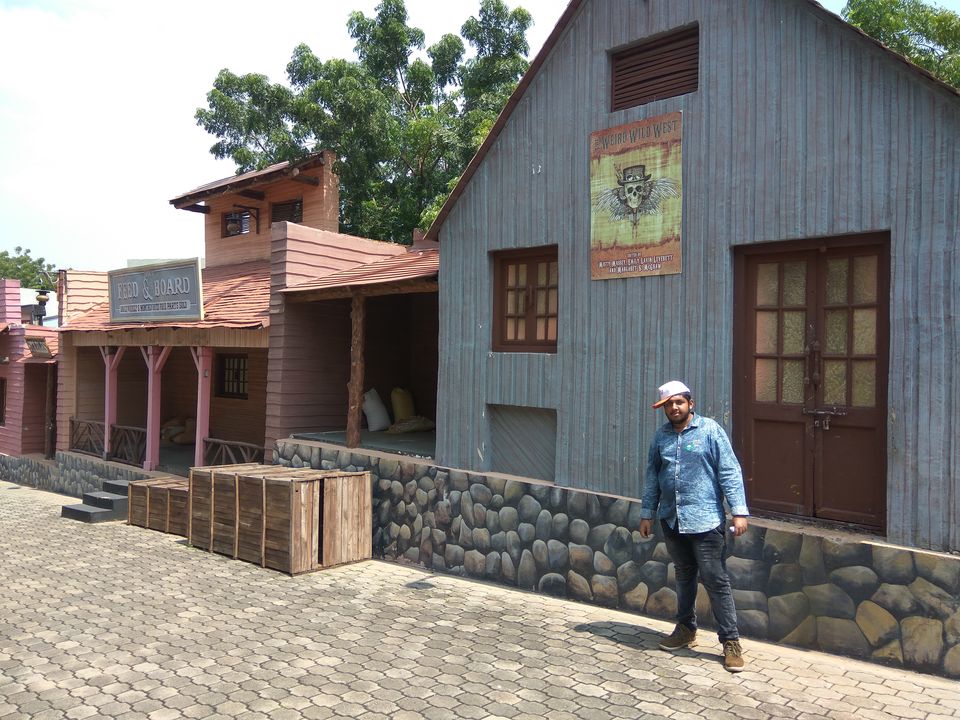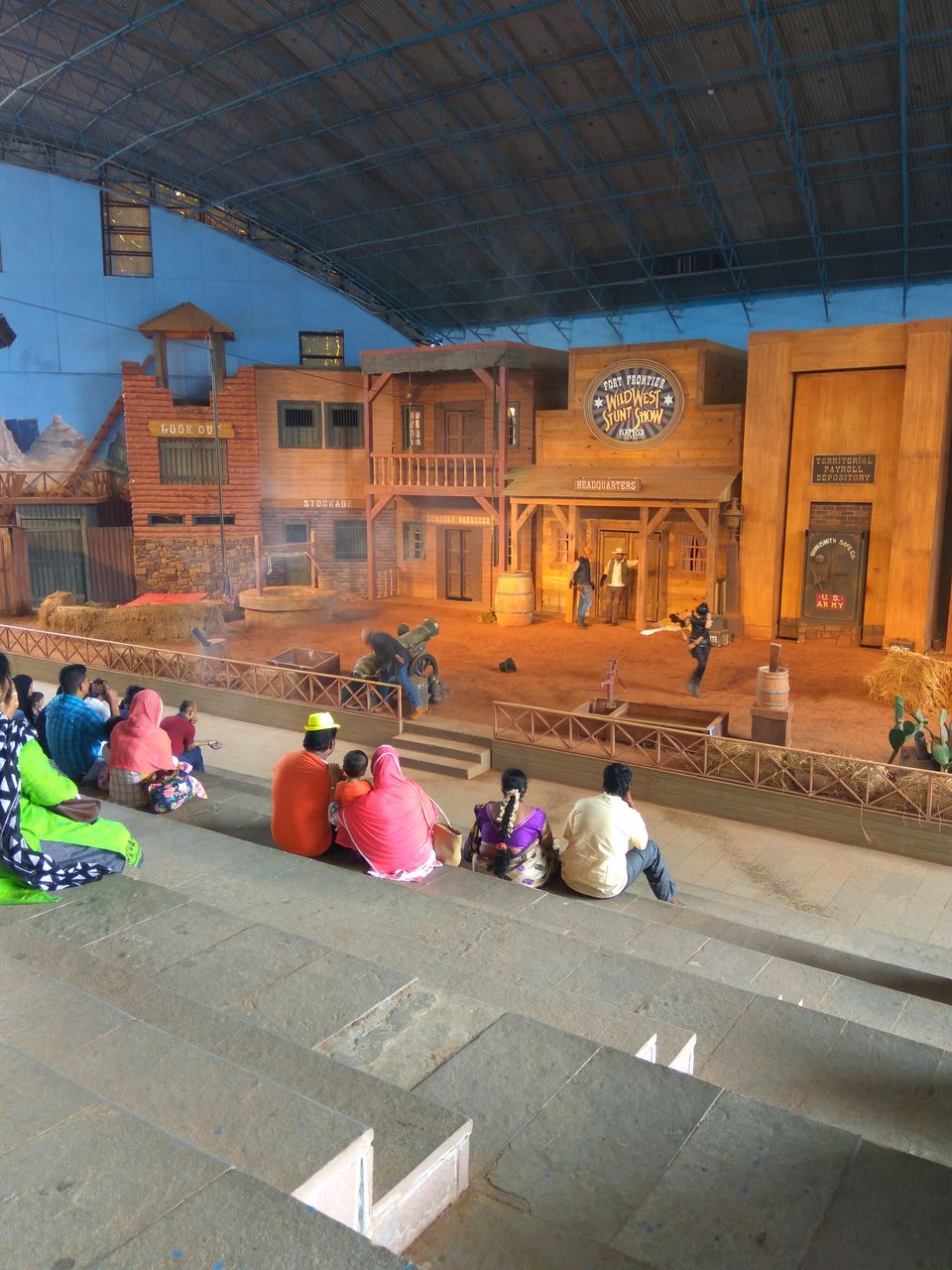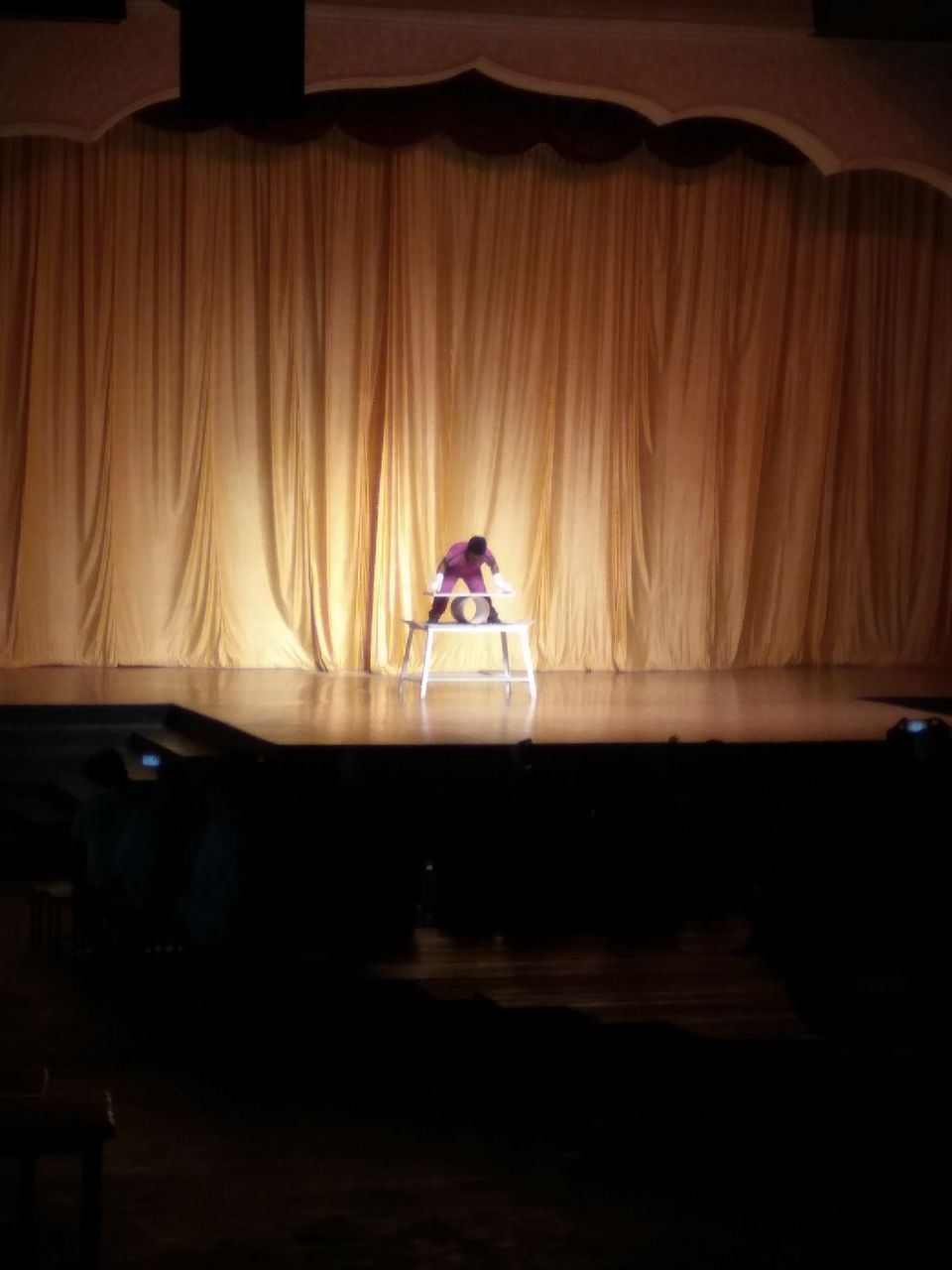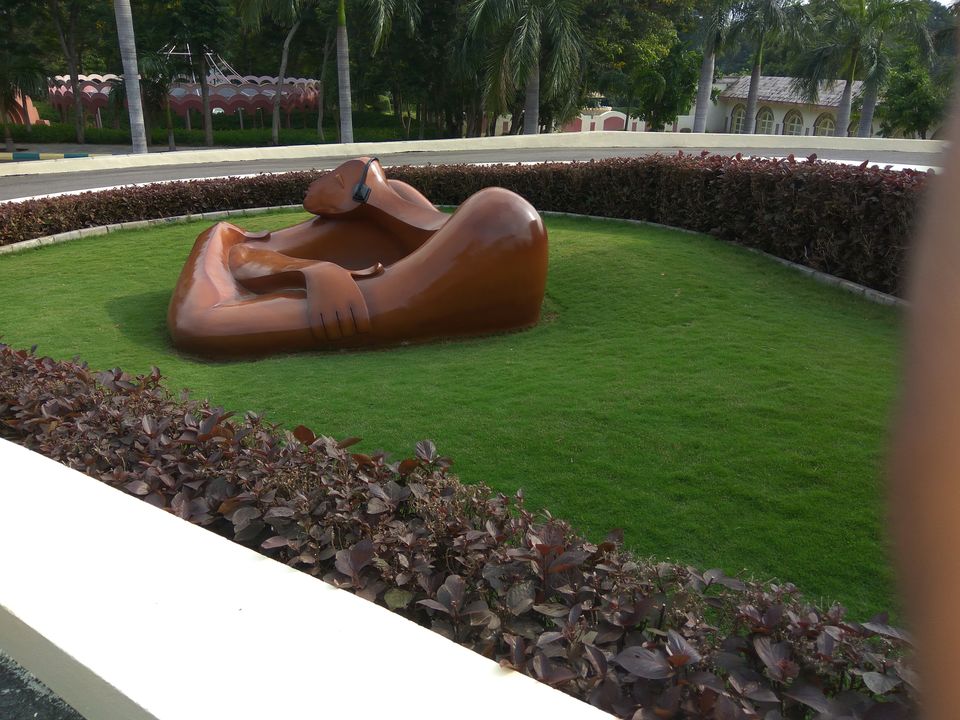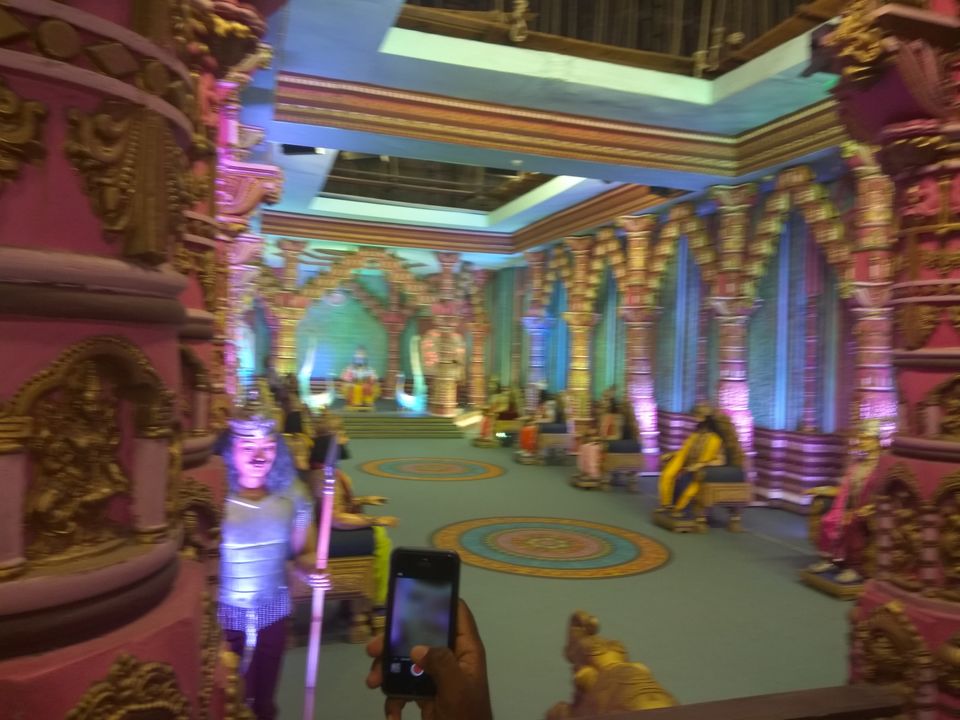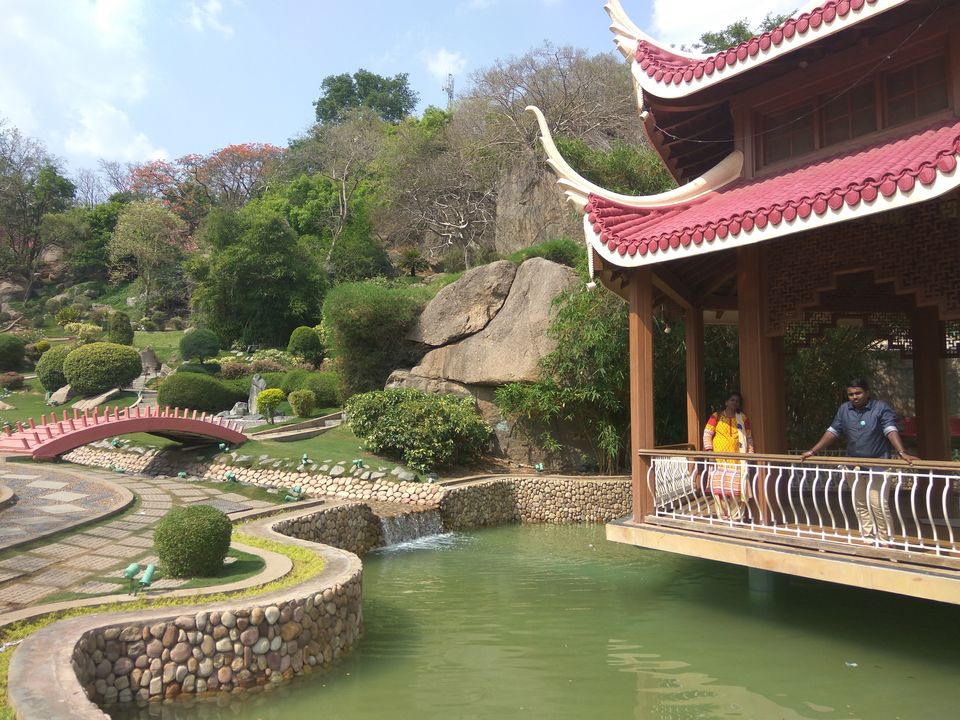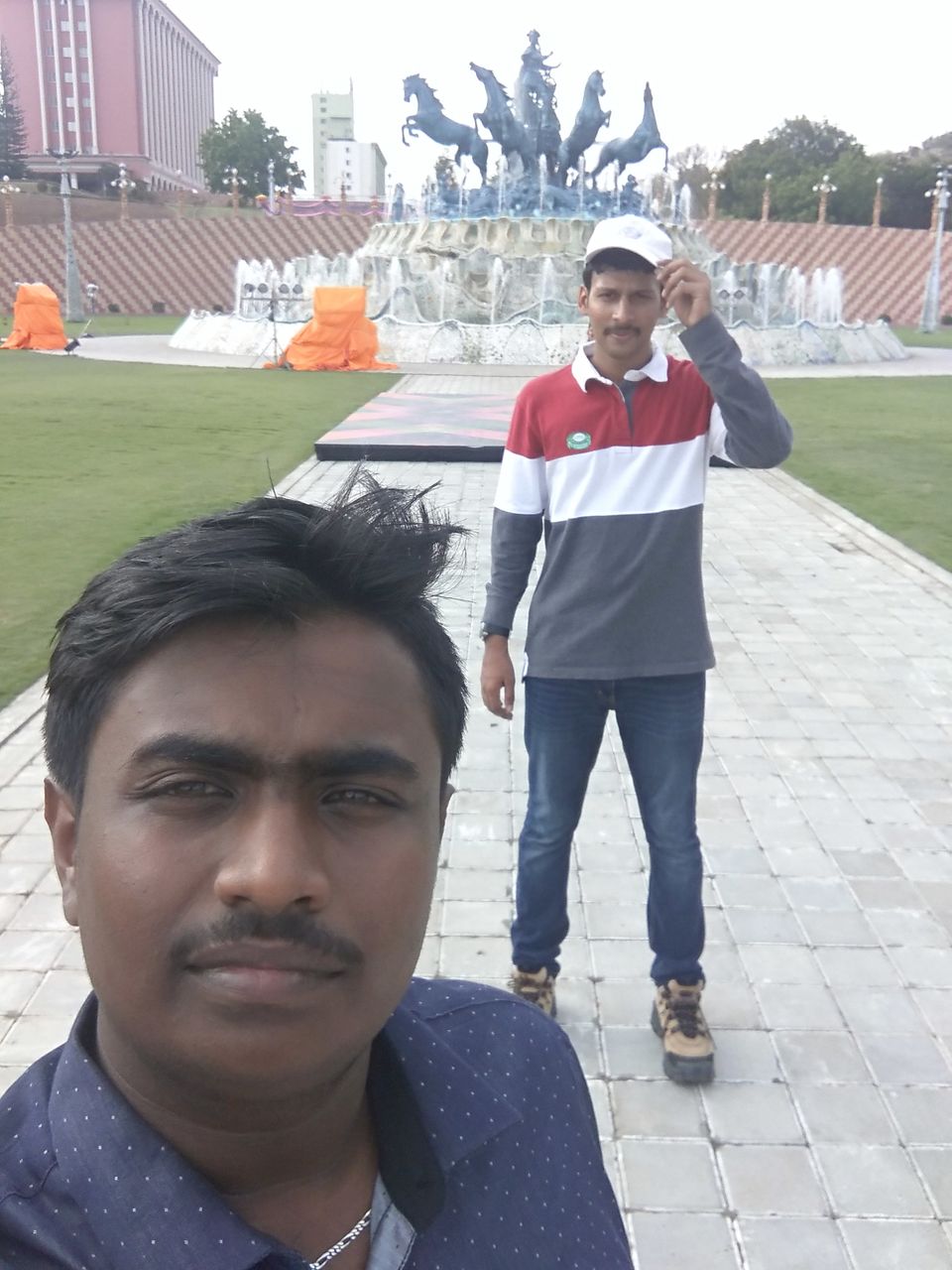 Best time to reach Ramoji Film city is around 9-10 a.m as it takes much time to cover up this 2000 acre wide spread wonder land.
We had a city roundup in morning and in the evening around 5 p.m ,reached NTR garden named after the famous Nandamuri taraka rama rao.It is situated in Hussain sagar lake premises and it is a super cool place for photo shoots. This park has a train service for park roundup,a special place for play and win games,children's park,Japanese castle with surrounding water which has boat service.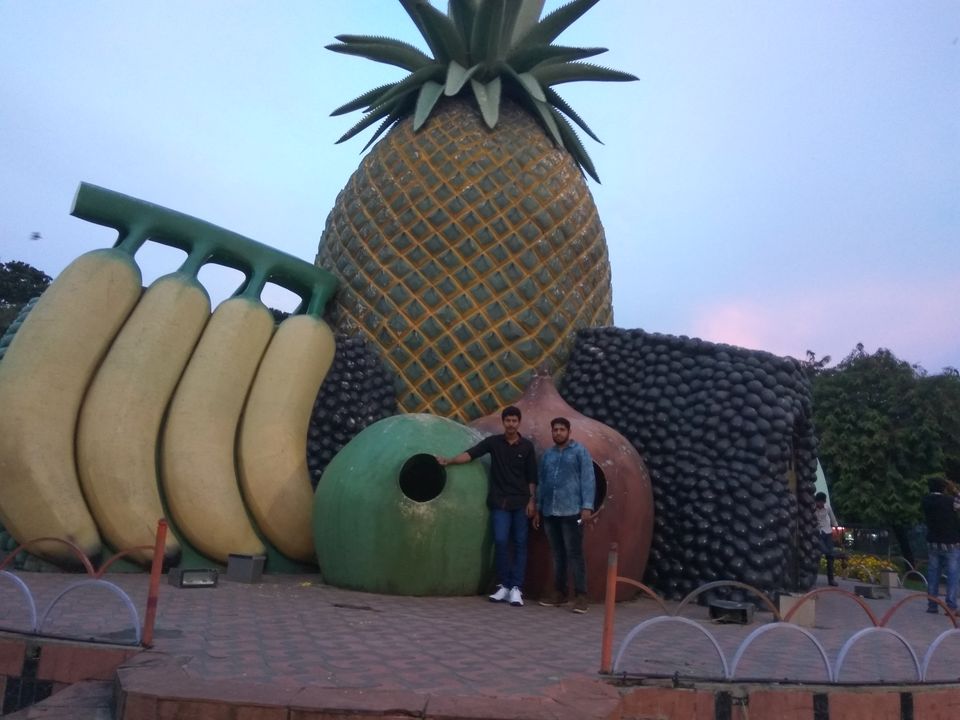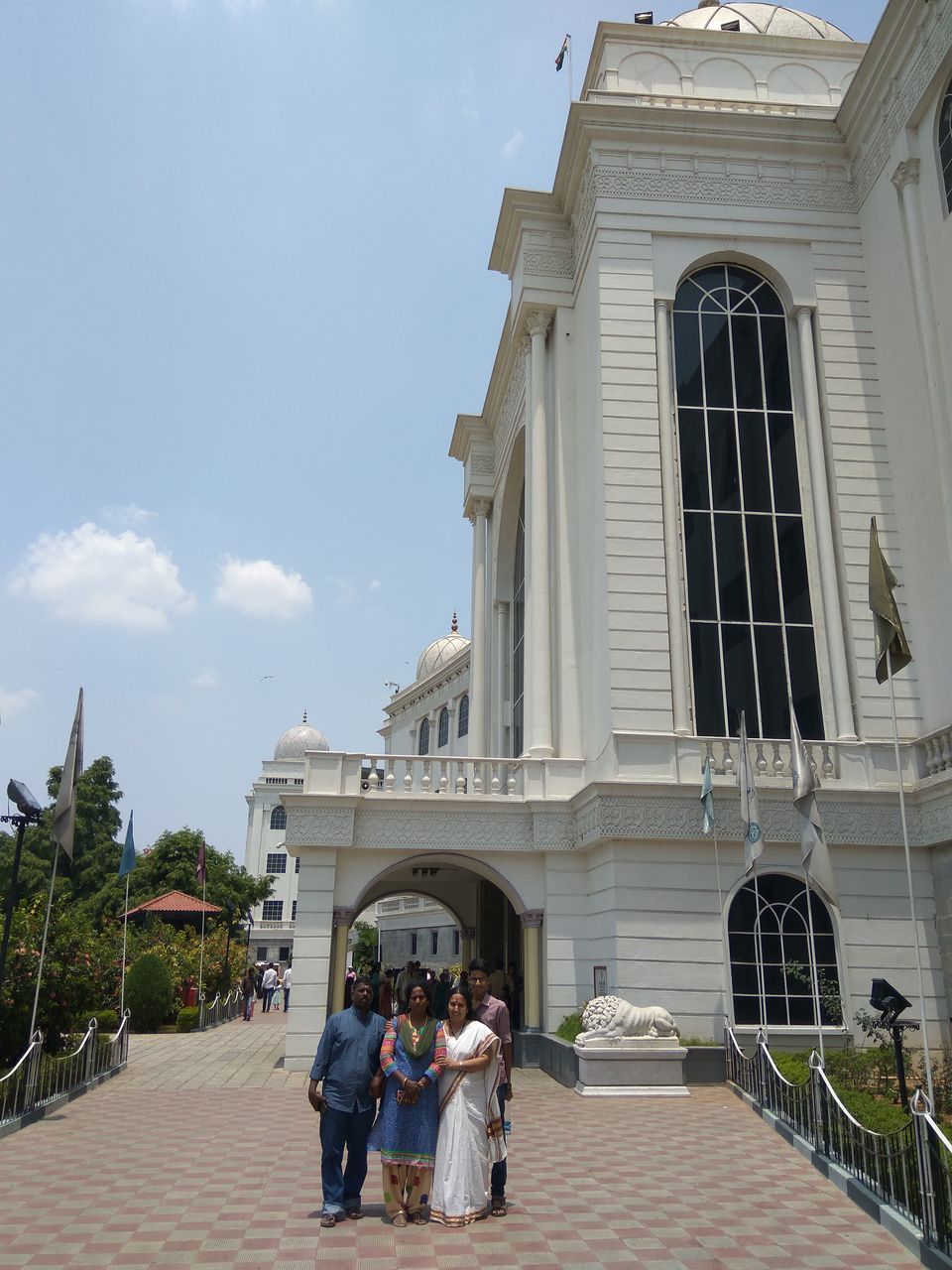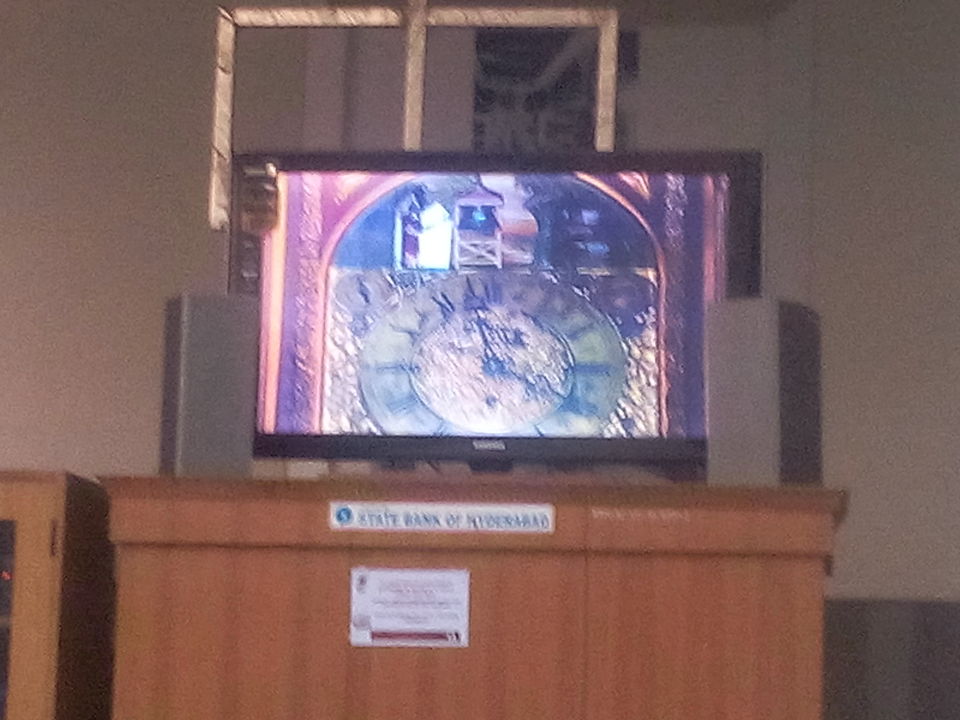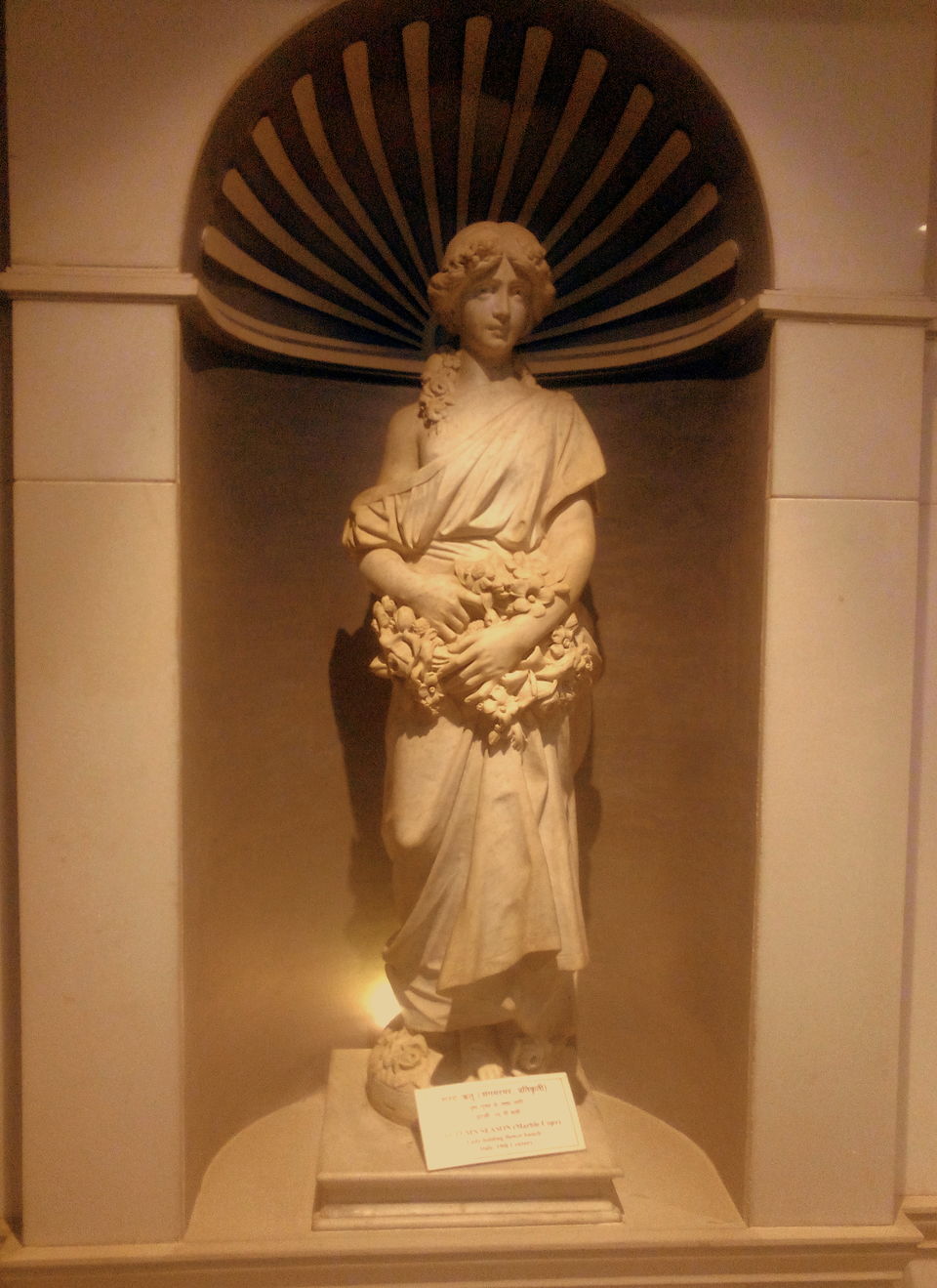 Salar Jung Museum is situated near charminar. As on the first day we were unable to come here due to timing problems,we shifted the plan for today i.e the 5th day. Salar Jung Museum of Hyderabad is the third largest museum in India. It was declared open in the year of 1951 by the first prime minister of India, Jawaharlal Nehru. In the year of 1968, the entire collection was shifted to the present building.This museum remain closed on Fridays.It takes a minimum of 2-3 hours to complete Salar Jung museum roundup.Salar Jung Museum present wide range of artefacts which have been majorly collected by Mir Yousuf Ali Khan who is also known as Salar Jung III along with Nawab Turab Ali Khan (Salar Jung I) and his descendants. Mir Yousuf Ali Khan dedicated his entire life collecting antiques and artefacts and spent considerable amount of his wealth collecting the same from all over the world.It has a collection of close to 43000 art objects, 9000 manuscripts and 47000 printed books which is spread in 2 floors.
Frequent searches leading to this page:-
hyderabad tour packages for students, weekend getaways from hyderabad, hyderabad tour package from sangli, hyderabad tour package from solapur, ntr garden hyderabad telangana