When life throws lemon at you,make a lemon juice out of it. Never thought I would take it so seriously..amidst the personal, professional and relationships chaos, I never imagined myself taking everything NOT so seriously and JUST LEAVE....Leave for the mountains...alone...instead of sobbing,crying,listening to emotionally blackmailing songs,which I have always been doing,I decided to leave everything and everyone aside and give myself a break..I was reluctant; scared about the unsafe environment out there for women.. but now I believe,when the mountains call you,no fear can stop you !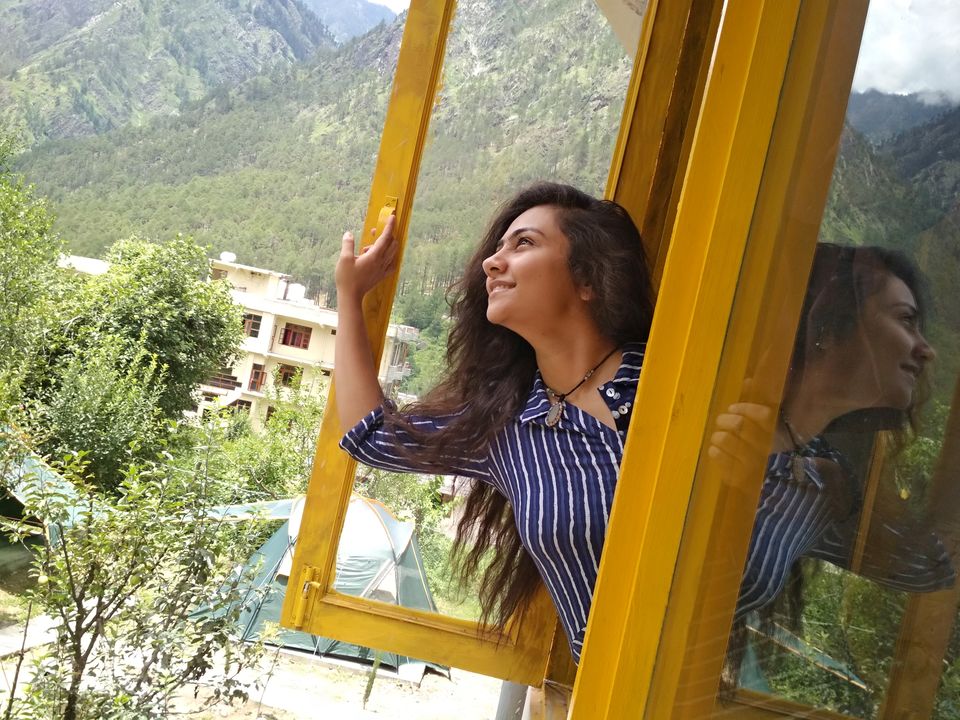 Backpack ready..boarding pass ready...Boarded the flight..Feels like a toddler taking her first step , fear and excitement rushing through the veins,heartbeats pumping fast .
Landed in Delhi,booked a cab and Got down at RK metro station and saw a whole lott of auto and rickshaw walas staring at me like I was an alien.. had no idea how I'm gonna survive between those staring eyes for the next two hours...but CCD came to rescue ! Spent a couple of hours there and boarded the bus at 5:30 pm.
Getting down at one of the dhabas again gave me a tensed feeling of being stared upon by everyone there..But as they say " If you cant make, fake it". Although i was scared about being mugged/raped/kidnapped/ and every worse thing that i could imagine, it took me just a few seconds to sit down and remind myself of how courageous i was . I AM CONFIDENT..I AM CONFIDENT...i kept chanting this mantra until i was able to atleast pretend that i was a confident woman and no one can dare to touch me..
Morning 4:45 A.M : Can you imagine a river flowing 10 feet above another river? That may not be possible in reality but that was what it looked like when it first caught my sight. Beas River was flowing with its regular flow but the layer of fog that had gathered 10 feet above it was one hell of a view!

Manali : 7:30 A.M : Jenny & Manu (A friend indeed who showed up when i was in need ) were waiting to receive me at the drop off point. Now a little bit about this couple. I met Jenny and Manu in 2014 at YHAI Chandrakhani trek. Jenny was my group mate whereas Manu was our physical fitness trainer. Both are travel freaks and decided to get married in 2016 at a Temple in Spiti...Whatta Destination wedding with just a couple of close friends who actually loved and cared for them ! Jenny has now settled in Himachal with Manu.
When I reached their house, a Pear tree, Chiku, an orchard of Apples and a window with a picturesque view were awaiting me. Here Chiku is their per Dog who was as calm and at peace as the State itself. I just plucked a pear from the tree and took a first bite without even caring to wash it. Oh the flavor! I can still feel the sweet pear juice flowing through the tongue to the stomach..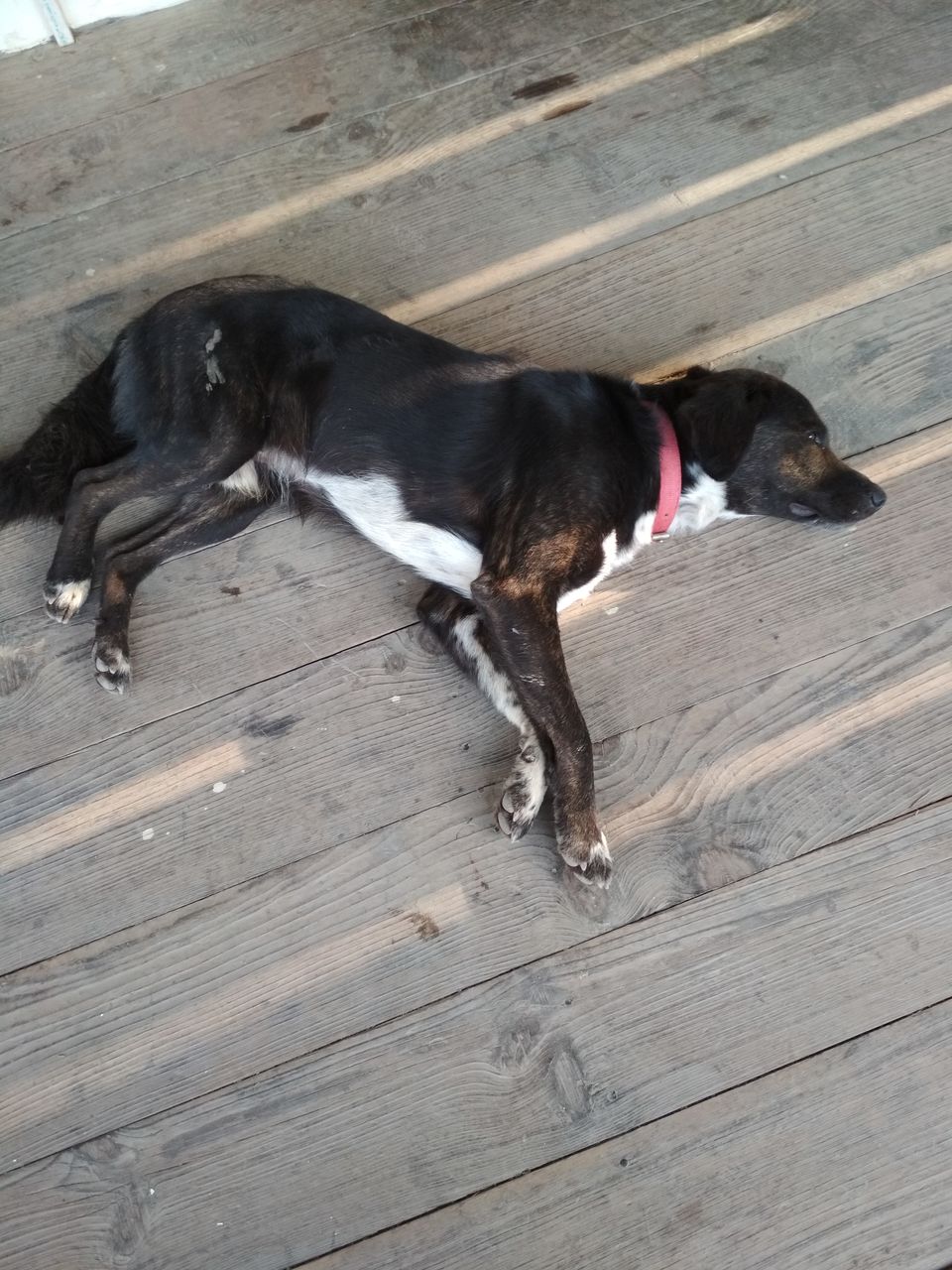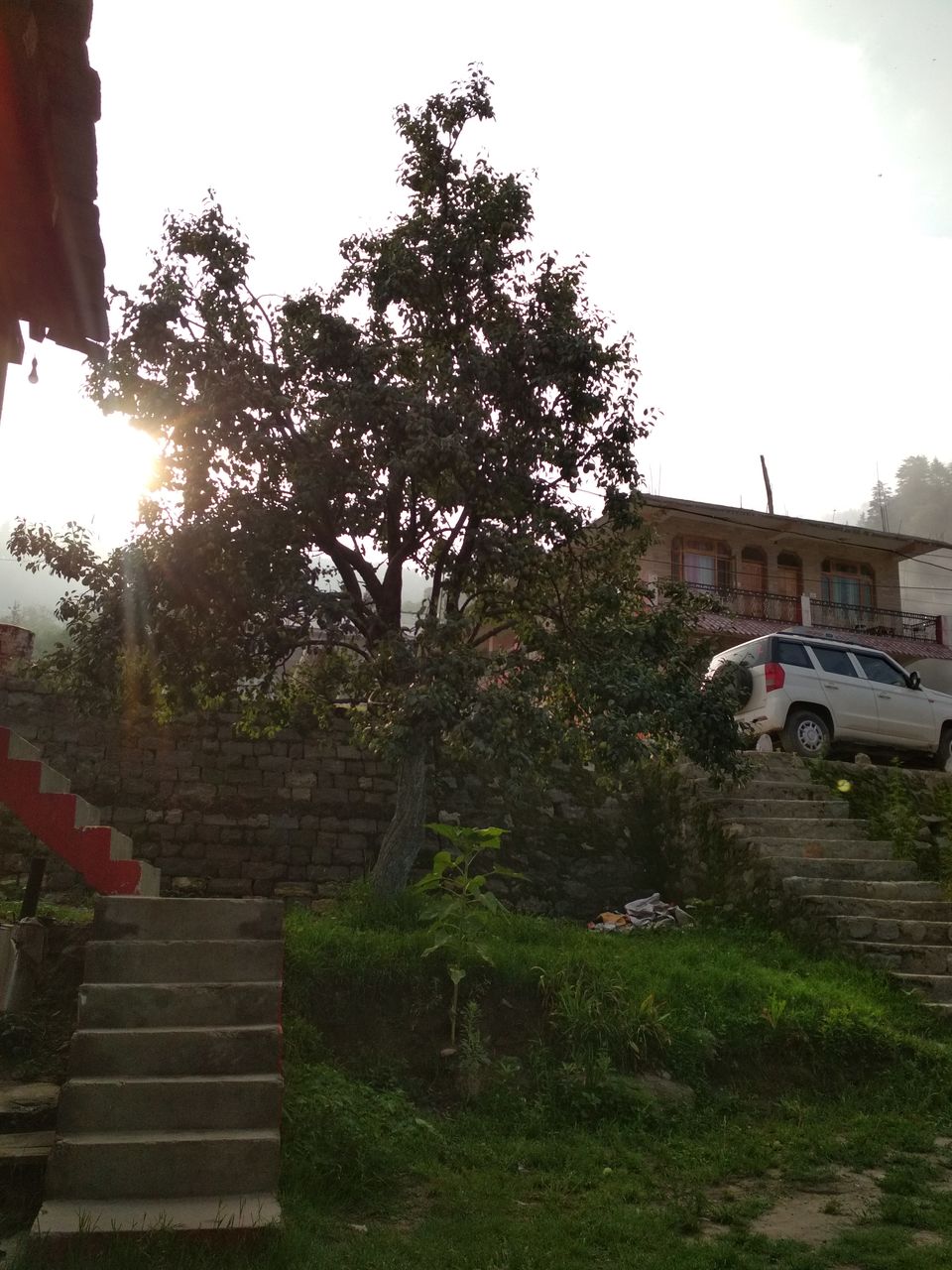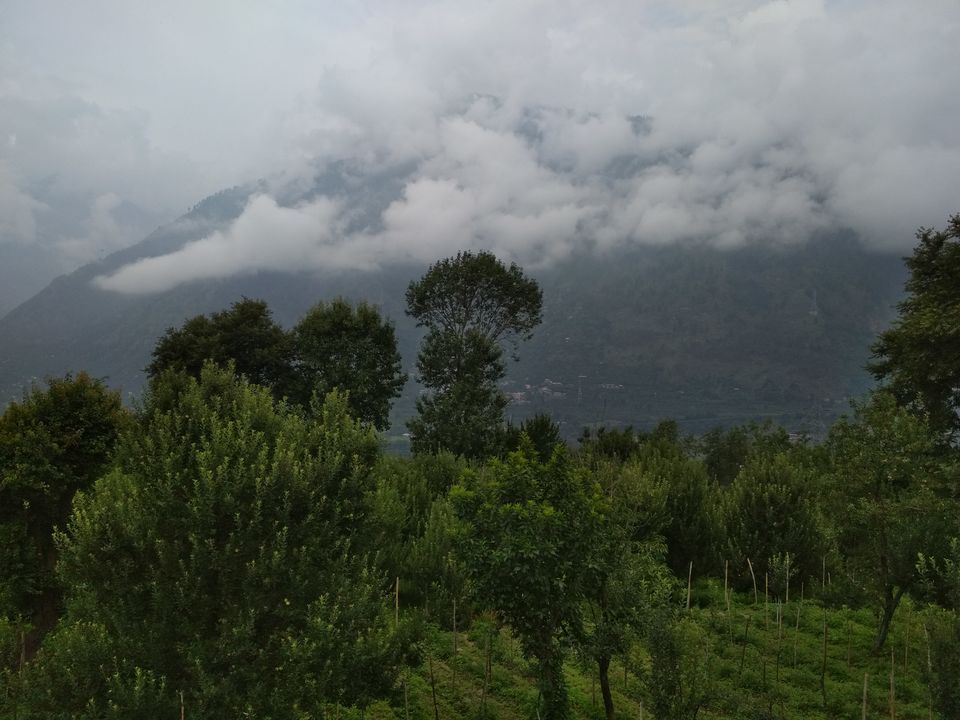 Although i thought of making a solo trip, but this time i preferred to spend time with my new friends whom i hardly knew and yet they invited me to stay over at their place for as long as i wished..i used to spend all my day sitting at the window and doing nothing but enjoying the mountains, birds, river, clouds, rains, apple orchards and introspecting myself. Sometimes tears used to roll out of my eyes just watching the view..i have always felt a connection with the mountains and i know exactly the reason for those tears..But describing them in words wouldn't be enough..
5 days went by with Jenny and Manu offering a worldclass hospitality in their small, sweet and loving house that no esteemed hotel could have ever provided me with..Our next destination was Kasol. Me and Jenny packed our stuff and left on a trip that changed my complete perception about travelling, life, marriage, money, friends...

We decided to stay in a Hostel and just chill and do nothing..A lot of people had asked me about why i wanted to visit Kasol.. Trust me..It was not weed/hash/Cocaine/blah/blah/blah..It was a very common drug found everywhere in the Himachal...A drug that you just need to see and you are in bliss....Its the Nature :) Sitting by the river, meditating, watching the huge pine trees making their own balance with the nature..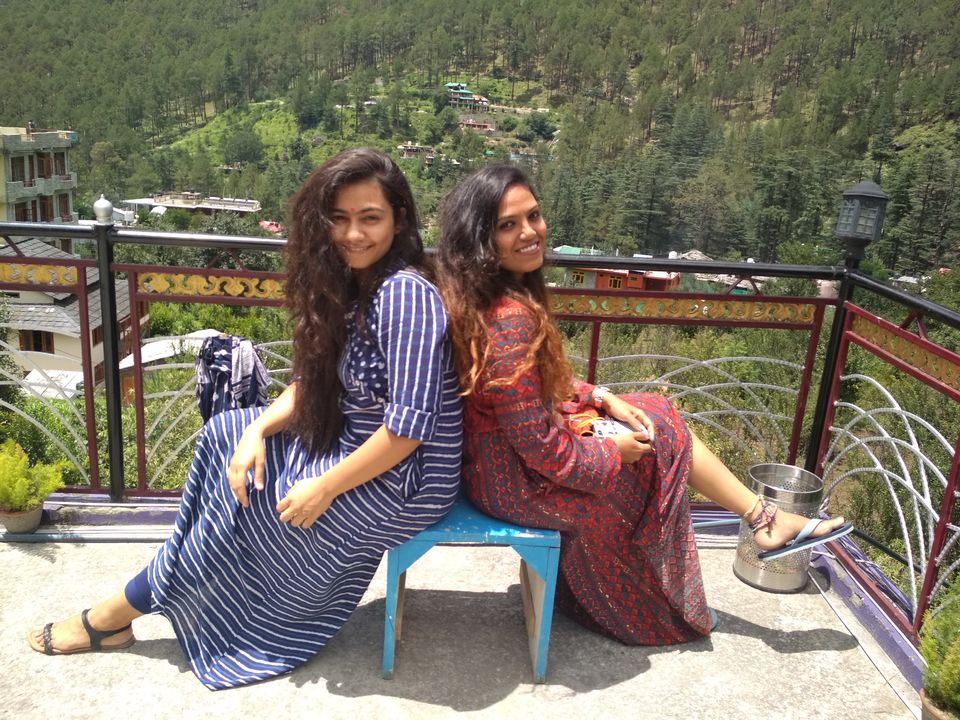 I used to believe that when we travel, we make lots of friends..so i was also in search of those " Friends" But i had forgotten the one i was with..
Lessons Learned
About FRIENDS : We always try to raise the number of friends on social Networking sites.. Same ways, we do it in travel as well..Just meeting new people and eventually adding them to our FB and Insta accounts..But how many of them have you really connected with? Thats the question...
About MARRIAGE: I realized how important it is to have a COMPATIBLE Life Partner... I have always wanted to travel the world and make my living out of it..But would my partner support my aspirations? So the answer is..Keep finding until you find a right match..Don't settle with anyone just for the sake of getting married..Keep looking for your connection..They are still out there waiting for you...
About WORK and LIFE: I stay in an Urban area with all the amenities available at the tip of my fingers.. Everything is so easily available, I have money, I have good food , a good job..But something is always missing in my life..That missing part i found in the Mountains...That SIMPLICITY of LIFE...Life seemed to be really complex to me there ; yet so simple..what is it that we have everything yet nothing here in the cities... Its the PEACE of MIND...and i realized that one of the ways of achieving it is through travel.. I have promised myself that i will keep my passion of travelling alive as long as i live..NO ONE CAN TAKE THIS FROM ME...
With This Blog, I took a small step for my passion about travelling...and i promise the coming blogs will be better and crisp than this first blog ever of mine !

Thank You ..
Keep travelling :)