Solo Travel, these are not just two mere words, but also carries a lot of meaning and a load full of guts inside the mind of a travelling enthusiast who is yet to travel alone.
After infinite times of unsuccessful attempts to persuade my friends for a group travel, I asked to myself, am I ready for this?, am I ready for solo travelling?. Suddenly an array of all kinds of questions started creeping in. I had to face a lot of rejections from my family. Some friends thought travelling alone is nothing but a foolish and dull idea, some worried and some just giggled at me for they thought I can't do it. After contemplating day and night and with a leap of faith on my conscience, I straightaway went and booked my bus ticket to Manali for the next day.
When the time was nearby, I realised that my mind was filled with confidence and heart was pounding with excitement. After all, I was going to an alien place with no one to accompany. I started from my home in the evening. All the time while traveling, whether it be in the Modern electric rickshaw or in the metro, a song from the Malayalam movie NPCB (neelakashampachakadalchuvannabhoomi) was playing in my mind for countless times throughout the journey.
While standing at the ISBT Kashmiri Gate, I saw buses to different destinations as if they were all branches of a big tree with each branch having beautiful fruit at its end. But mine was sweetest of them all and it was Manali. Though, I didn't get the expected bus service from HRTC nor it was a peaceful ride, but when somewhere in between my tired eyes opened from the usual jerks of the bus, I saw a rather magnificent sight. It was the Vyas river running beside the road with mists covering atop. That scenic view alone was just the beginning of what Manali had to offer to a Travel buff like me. Although, it took me a little while to reach Manali town due to improper bus service from the HRTC. But I never felt being late as my eyes got hypnotized by the gigantic Himalayan mountains.
Soon after reaching Mall Road, I made my way towards Zostel, a place where I had booked my accommodation. It is situated in Old Manali near the Manu Temple. I was expecting Zostel to be just like another ordinary hostel, but it just took me by surprise. Staffs are so amiable and the nature surrounding it would bring down a soothing effect to your whole tiresome journey. It was an off season and also not a weekend so as expected, there was less crowd. I soon realized that I was going to share my room with a German, American and a Colombian. It took me a few minutes to freshen up and off I went to explore Manali as soon as I could.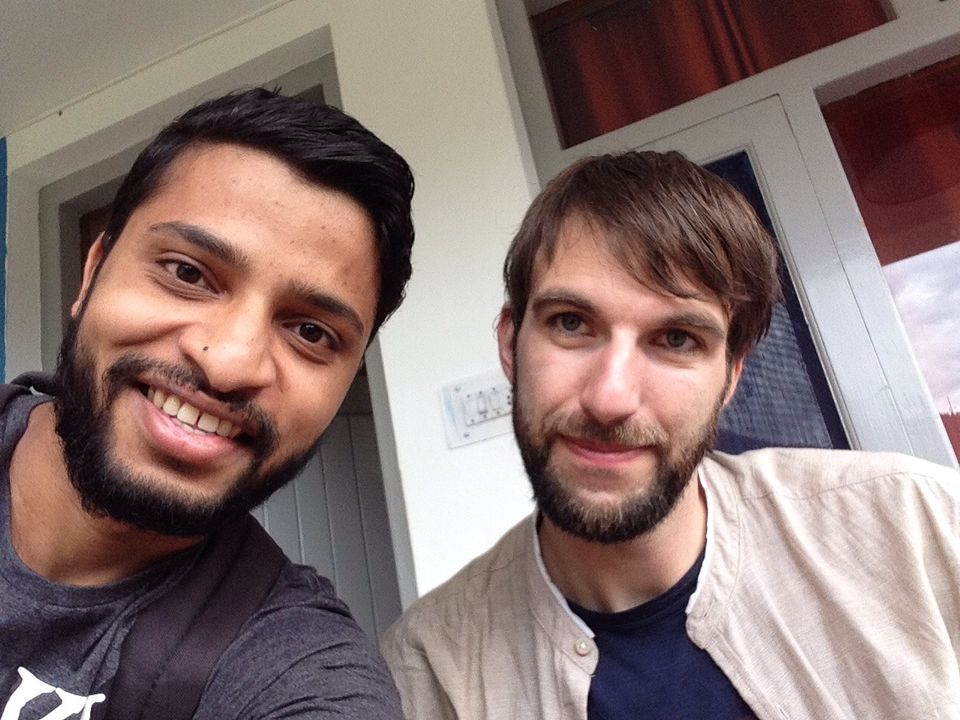 My first destination was the Manu Temple, which was a few kilometers away from Zostel. It was not possible to know each and every corner of Manali so I had to always rely on Google Maps. Though I lost my way a couple of times.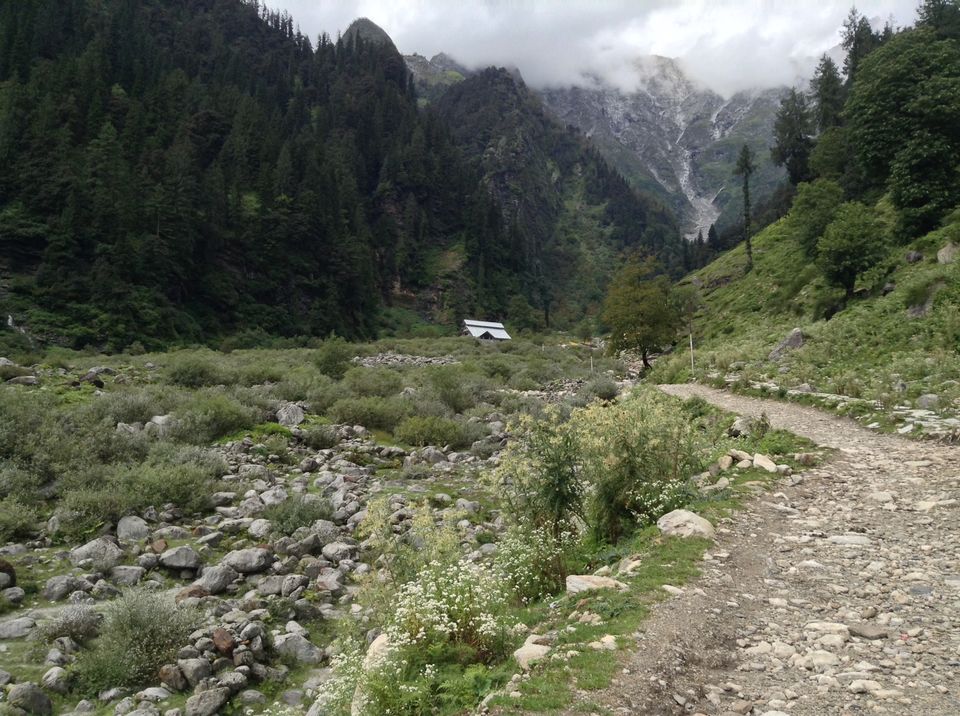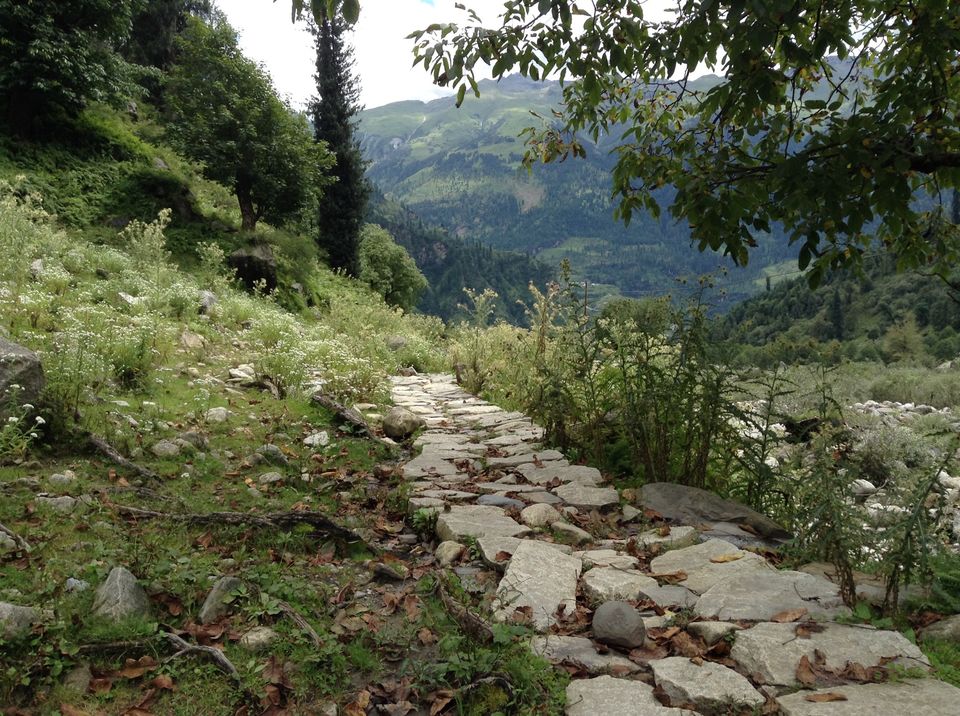 Hadimba Temple was next on the cards. There are different animal skulls which are tied over its walls on all four sides and tall pine trees surrounding the temple perfectly defined how old the temple is. After some time, I headed towards the mall road, grabbed my lunch and straight away found the next nearest place to visit. While I was in Nyingmapa Buddhist Monastery, the weather became worse and it started to pour heavily. Monks were kind enough to offer me a shelter. The rain was determined to ruin my rest of the day and sadly I had to make my way back to Zostel.
I spent some quality time with other fellow travelers on the veranda, balcony hearing their travel stories and places they would visit next. I wanted to make the rest of my day productive, but being an Introvert throughout my life and coming alone just proved that Solo travel is not for me. At one point I also felt to end this trip quickly and go back home. It was one of those rare days where I was completely overwhelmed by the events occurring exactly opposite of what I had planned right from the beginning.
Second day, a new day, I swiftly jumped out of the bed and discovered that the Sun was shining pleasantly as if there was no rain yesterday. Wasting no further time, I checked out from Zostel early and took guidelines from one of the staffs as to where all can I visit next. Although it was the month of August but it was still a chilly morning. The local attractions while walking from Old Manali to Mall Road felt to me to be an epitome of how the hippie nature and traditional upbringing go hand in hand with each other here. I caught the bus that led to Solang Valley with a slight disappointment that I could not visit Rohtang pass because of the limited transport facility and the fact that it is more than 50 km away Manali town. It was the journey till Solang Valley, which made my destination more fruitful. The Beas river with weathered rocks alongside made it picturesque and mountain range covering it. I got elated when I saw a distant snow covered mountain. My eyes were glued to that mountain till I reached the Solang Valley. I heard from someone about this "Anjani Mahadev Mandir" which is nearby. I thought of going there at first and soon started trekking towards it. I almost got exhausted because of the high altitude and the heavy backpack that felt like a tonne on my shoulder. All of the fatigue quickly swept away when I saw how enchanting this place is. A waterfall dropping straight over the Shivling and that view just proved how worth it was to come this far. Just beside the road, a few meters away from the temple entrance, there is an adventure camp which promotes Paragliding, mountain trams to name a few.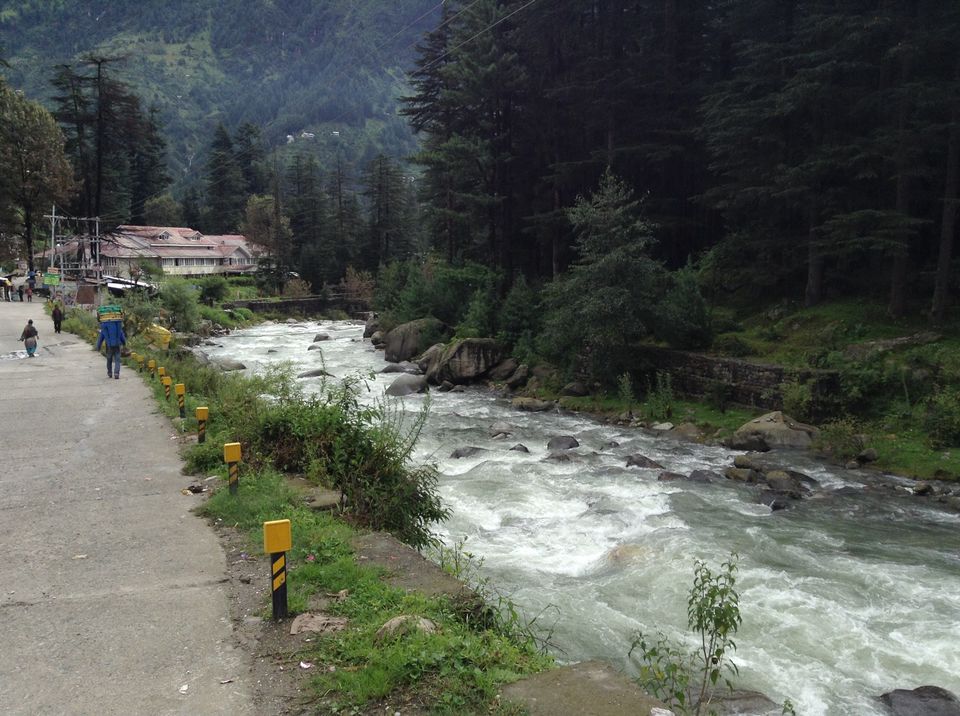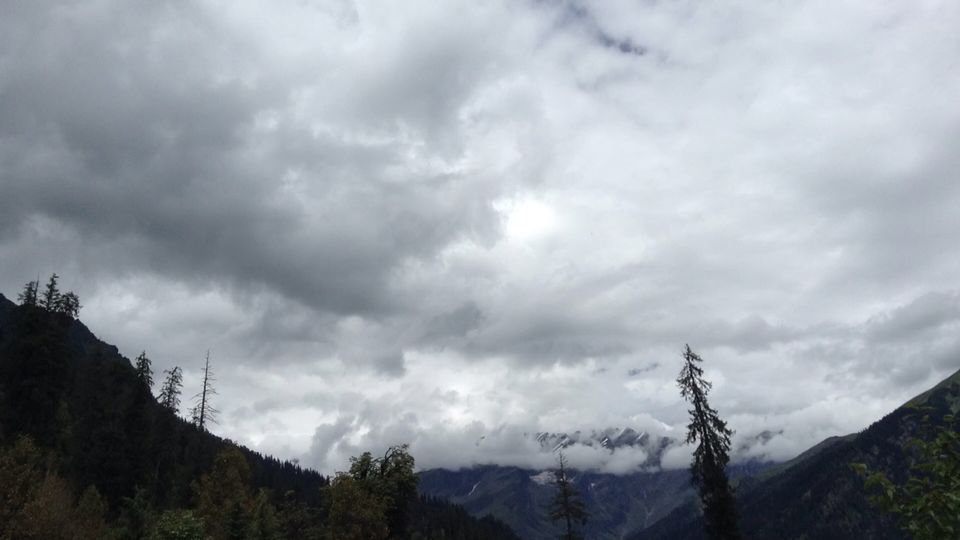 On my way back, I was waiting for the bus to come, but all my hopes got shattered when I heard the next bus is at 3pm. So I took a courageous yet insane decision of walking down all the way till Manali town. Once again, Google maps came to the rescue. I took some shortcuts and on the way enjoyed beautiful scenery and apple gardens showcased on the either side of the road. Standing up close to a mountain made me realise how tiny I am in front of it and how massive they are compared to western ghats mountain range. Maps showed me an interesting nearby place which was worth exploring. The Jogni falls is hidden deep inside the mountain range and there comes a mysterious tickling on your skin when you hear the sound of nothing but the waterfall which provokes you to track it down just by its noise. Upon reaching there, I witnessed a waterfall cutting a mountain into two halves and all the hippies enjoying the serenity of the moment. I decided to stay there for a while and give a rest to my tired legs. After all, I had walked more than 20 km.
It was almost time to fetch the bus for my way back to home. Finally, I reached Manali town, bought some souvenirs and of course some apples for home. While resting on the bus and thinking about my whole trip, I realised that I met so many travelers at different places, exchanging my views on the places I had visited and taking their suggestions as to what to follow next (which normally doesn't happen when you go in a group), the locals who were very kind and generous enough to help me out at every stage whenever I got puzzled with the tracks. After all, solo trip is worth trying once in your lifetime and I hope to do it more often in the future.
Frequent Searches Leading To This Page:-
manali sightseeing packages, manali sightseeing package cost, manali tour packages for family from bangalore, top things to do in manali, best things to do in manali, top 10 things to do in manali