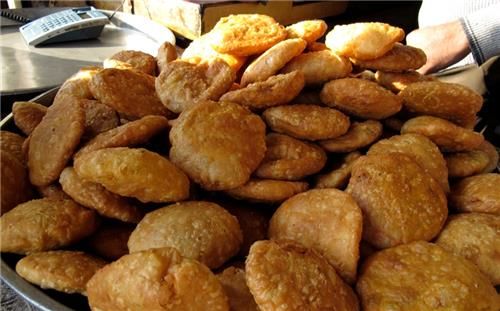 Jodhpur, the second largest city located in central Rajasthan has loads of historical stories in its façade. Founded by Rao Jodha in 1459, the city boasts of rich culture and grandeur, much evident from the monuments and savory food. Rajasthanis are known for their affection of sweets, which we enjoyed on our trip to Jodhpur.
Right in the center of the city is clock tower. In the same vicinity is Sardaar Market that houses several eateries, always bustling with people. Not only tourists, even the locals relish sweets in the eating joints. One such eating joint is Janta Sweet Home on the main road of Sardaar Market, which offers a variety of snacks and sweets. Spacious, well maintained and neat, Janta Sweet Home is run by a courteous family who receives the customers with smile.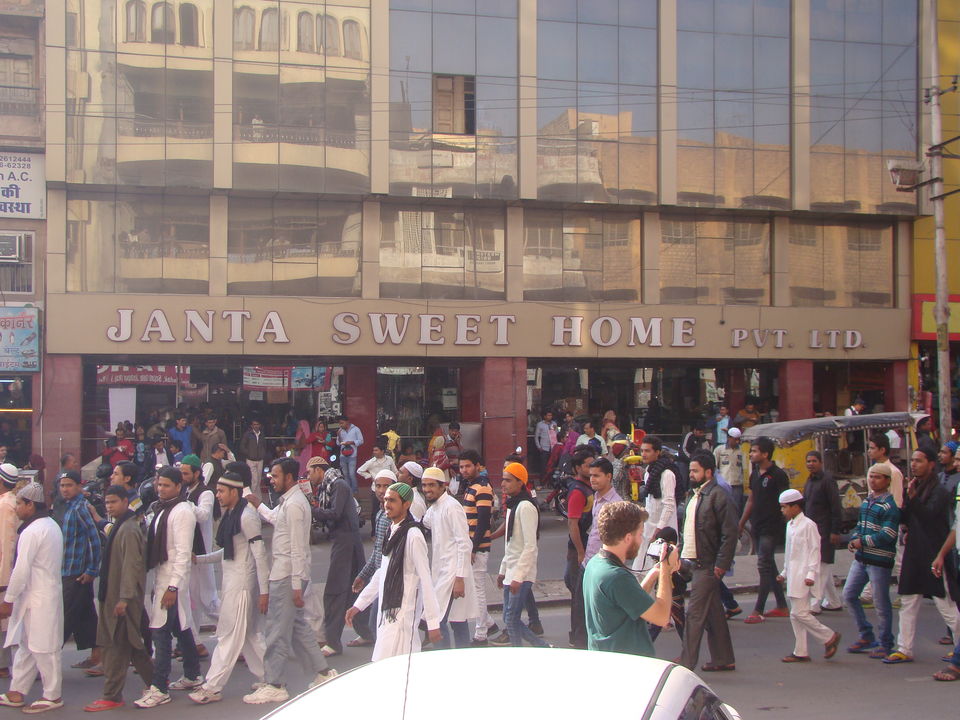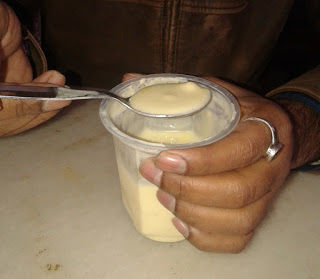 Jodhpur is well known for Makhaniya Lassi. Sweet curd is topped with malaai and a dollop of home-made cream (butter), and that's where it gets the name from. Heavy and creamy (plus the extra sweet), a single glass can make you feel really full and drowsy.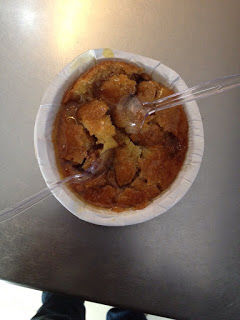 The most outstanding sweet dish which we discovered was Mawa Kachori. Ya agreed, it is high on calories and too sweet, yet we could not resist and gave in to our temptation. The filling of the kachori is with mawa and dry fruits with a tinge of spices. The kachori is soaked in chaashni and served hot on the plate. With every bite you take, you feel the spices burst on your taste buds. That's the uniqueness of Jodhpuri dish. However, beware of the calorie intake as this is high on sweet and is deep fried of-course.
The only disappointment is lack of seating arrangement in Janta sweet home. So, you can manage to stay awake as you slurp on the heavy snacks.
Another speciality food in Jodhpuri cuisine is pyaz kachori, which is available almost everywhere. They serve pyaaz kachori with aloo subzi. Reminded me of Uttar Pradesh, where kachori is served in breakfast as well as snacks. (I have experienced the kachori ritual in Mathura, Lucknow & Agra)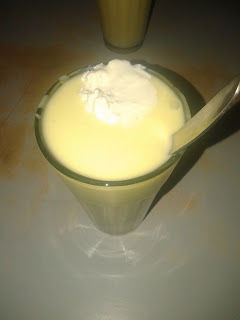 Take a turn at the end of the road, and spot a small eating joint named "Mishri Lal & Sons" which serves you excellent makhaniya lassi, dosa, kachori and tea. We had a meal!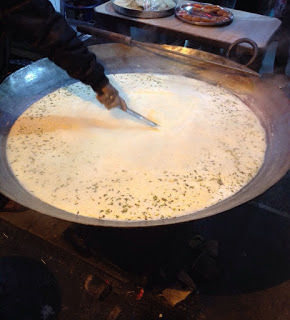 Doodh Jalebi adds on to the list of the sweets that we savored in Jodhpur. Jalebi is dipped in a bowl full of warm milk with a tinge of kesar. The milk is warmed in a large iron vessel swarmed with dry fruits, kesar and malai.
The guy with a huge sweet shop on the clock tower road near our hotel was a hotspot for doodh-jalebi every evening. One can have it as dessert post dinner or treat it as dinner itself. The wholesome dish fills you to your core. Who said Rajasthanis have sweet tooth? They have sweet jaws!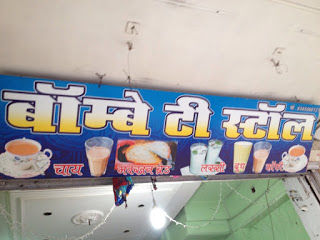 Towards the road leading to the clock tower is a tea shop named Bombay Tea Stall. Ah! The thought of Mumbai's "Cutting Chai" came gushing to me. A thin tall glass full of tea just made my day, while my husband stared at me enjoying my tea (He is not a tea person). Beware of the tea loaded with sweet and milk.
As we entered the market next to Clock Tower, we were taken aback by the sight of sweet shops and namkeen stalls. The place bustled with shoppers, rickshaw pullers, horse carts, cloth merchants..the place bustled with an enthusiasm, and positive spirit of Jodhpur..it bustled with life.
Our 3 days of stay in Jodhpur was a joyful one where two food lovers always had their plate full.