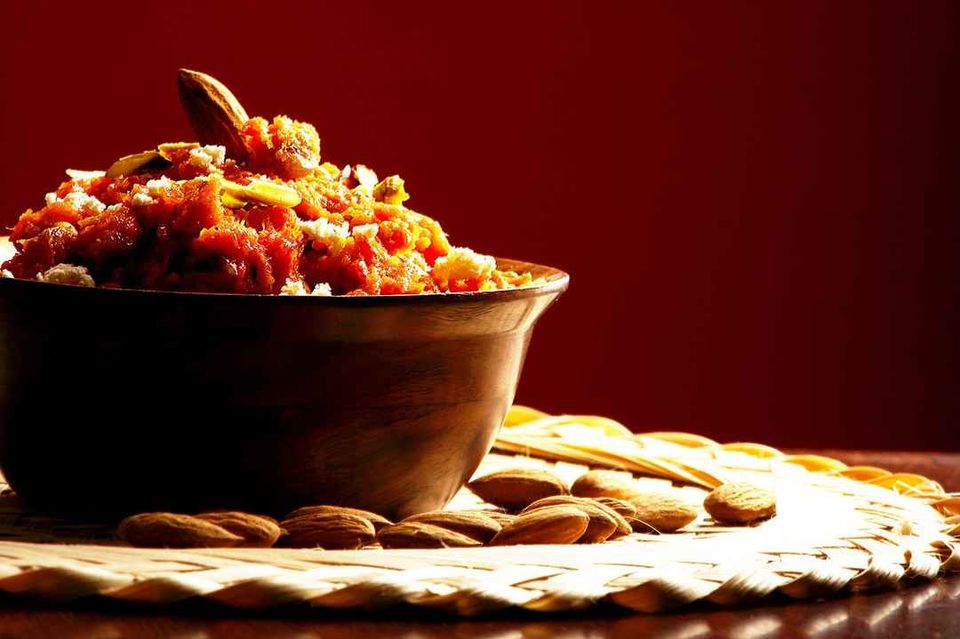 If the refrigerator was the iron throne then ice-cream would definitely sit on it during summers. That's the scene in every household in India, isn't it?
But what if there was a rebellion by Indian sweets to dethrone ice cream as the preferred dessert during this mercurial season? Come let's find out who is part of this 'sweet-tooth' rebellion!
Kulfi
The closest rival to ice-cream is our very own 'straight outta dairy', kulfi. Due to the process of slow cooking, the milk with added flavours, once frozen, kulfi becomes dense and takes more time to melt than its western counterpart. Hence, you can enjoy it slowly with flavours like, malai, pista, mango, kesar-badam and more.
Lassi
Say the word lassi and you will find Punjabis cheering at you as they do always! This famous drink from the northern state of India is as popular as Yuvi's swag. It's like the liquid form of yoghurt that is served after a heavy Indian meal to aid digestion.
Thandai
Specially made during Maha Shivratri and Holi, this is a famous dessert-drink in the northern states of India. It's a mixture of dry fruits, cardamom, saffron, sugar, and milk, often accompanied by cannabis (commonly known as bhaang).
Puran Poli
Maharashtra's 2nd favourite dish after modak is a delicious sweet Indian bread. It's made from either maida (processed wheat flour) or wheat flour with sweet dal (puran) stuffing. It tastes the best with ghee and milk.
Jalebi
This sweet was popular even before the kid from the famous ad made it a hero. The combination of greasy, chewy, and crispy texture is sure to give you some orgasmic taste. Jalebi is made from a simple mixture of maida flour which is deep fried in circular patterns.
Kheer
Remember Sunny paaji's famous dialogue? "Dudh mangoge toh kheer denge, Kashmir mangoge toh cheer denge!". It's a prime example of India's obsession with sweets and kheer probably tops the list. This ghee-based dish is a godly mixture of milk, sugar, sevai, dry fruits, kesar, elaichi and makes a lot of special appearances in Bollywood movies apart from being a regular household dish.
Gulab Jamun
Gulab jamun exudes royalty! Deep fried balls of kahwa (milk thickened by slow heating) are drenched in sugar syrup with dry fruit topping for a delicious experience. It is believed to be brought in India by Turkish invaders during the medieval period. Even today, gulab jamun rules the heart of every Indian.
Mysore Pak
Indian hospitality is famous for its generosity and the same applies when we make sweets. Mysore Pak is a famous south Indian delicacy made from ample ghee, besan, and sugar served in a semi-solid or solid form. The amount of ghee put decides the texture and the softness of this sweet.
Shondesh
Roshogulla is fine, but have you heard of this other delicacy from Bengal? This is one of the many dishes Bengalis are passionate about and they will make sure that they serve the best one when you visit them. It's made from condensed milk and sugar/jaggery. However, it is recommended that you have the one with jaggery since it's the most delicious one.
Boondi Laddu
Famously known as the motichoor laddu, these besan based sweet balls make a regular appearance during famous Indian festivals. The process is quite intricate where drops of besan batter are deep fried and then shaped into a laddu (sweet balls).
So here we are with the 10 most delicious sweets of India that can topple ice-cream as the preferred dessert this summer!
Don't forget to share your awesome travel journeys with us here.
Get travel inspiration from us daily! Save our number and send a Whatsapp message on 9599147110 to begin!