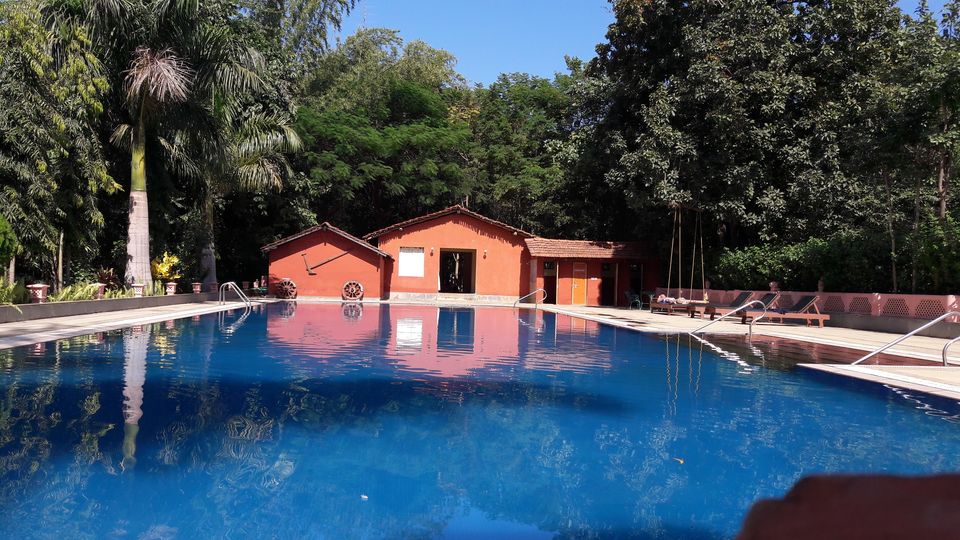 Kanha National Park, otherwise called Kanha Tiger Reserve, is an immense territory of meadow and woods in the focal Indian province of Madhya Pradesh. Tigers, jackals and wild pigs can be seen in Kanha Meadows. The lifted level of Bahmni Dadar is home to fowls of prey. Creatures regularly assemble at the watering openings of Sondar Tank and Babathenga Tank. The recreation center's widely varied vegetation are recorded in the recreation center's Kanha Museum. The park has a significant population of Bengal tiger, Indian leopards, the sloth bear, barasingha and Indian wild dog.
Area: (core) 940 km2
Terrain: sal and bamboo forests, plateaus, meadows and meandering streams
Best season: February to June
Morning visiting hours: 6:30 am to 11:00 am
Evening visiting hours: 3:00 pm to 6:00 pm
Closed: 1 July to 15 October
We started of from bhilai , Chhattisgarh on 25th of Nov by 10a.m. for our anniversary celebration to The Baagh - A Forest Retreat, Mukki Gate, Madhya Pradesh. Taking the shortest route out of all enrouting Dhamdha , Gandai and Malajkhand we reached there by 6p.m but we took around 2- 3 stoppages in middle for lunch and tea in the middle else you can reach their in 4-4.30 hrs. Also please don't follow GPS to go to the Resort it lead us to wrong way ask the local people for exact route to the resort but you can follow it until gudma village and then ask the people.
NOTE: Please keep some light snacks and water with you the route has small villages and towns but not with very good options.
The Baagh Resort at Kanha offers numerous conveniences and exceptional projects for visitors to collective with nature, unwind, restore, appreciate the neighborhood culture or enjoy flavorful cooking.
The extensive eatery offers provincial fascinate with handmade Burmese teak furniture, and a good looking separate bar for getting a charge out of a night mixed drink. The sentimental wood deck has easterly perspectives over the wide open, ideal for a some morning tea or an invigorating beverage toward the evening.They gladly serve a variety of imported alcohol and in addition Indian wines
Other recreations include:-
Library Lounge
Spa
Swimming Pool
Arranged Grounds
Badminton court
Along with 2-3 types of sitting for breakfast , lunch and dinner.
Well there are various resorts in and around mukki gate you can check them out too.
Now regarding the jungle safari booking you can visit the link -
http://www.kanhakislionline.com/Kanha_Jungle_Safari.htm
The option for jungle safari is one more may not be mentioned in the sites there is a bus service started for those who don't have a prior booking. In which around 15-20 people can sit in an open bus and go for the safari. (Was available at that time please call on site no and check)
For jungle safari i would like to make an opinion try to visit between March to June as this time of season is hot and you can witness the tigers and other animal as they come out on the roads in the jungle easily.
We started from Bhilai , chhattisgarh on 25th Nov started the journey around 9 o'clock and reached their around 1-1.30 PM
As we reached the The bagh resort , kanha we were welcomed by welcom drinks (lemon juice , water and cold towels).
After checking in we relaxed for about an hour and then went for some excursion near by. There are some small villages nearby nothing much to do in fact we suggest to return to the resort before it gets dark as we heard some stories of wild animals wandering on the roads after sunset which could be dangerous.
Next morning i.e 26th November which was our anniversary day, we got up late as this is a complete leisure trip of ours had our breakfast and then went back to relax. But you should check out for the morning jungle safari as the animals are usually spotted in the morning in winters.
After having lunch we went for the afternoon safari but our hard luck we did not spot any tigers. The tigers are in abundance in the jungle and are usually spotted on daily basis. But you can have a variety of other animals like spotted deer , barasingha , wild buffaloes etc.
The same day we had an awesome dinner at the resort which had a very nice ambience for the dinner at the resort which had a typical village feel with camp fire. As the temperature in night goes down we need to card some jackets and some cold wear.
Some pictures of the resort in the night.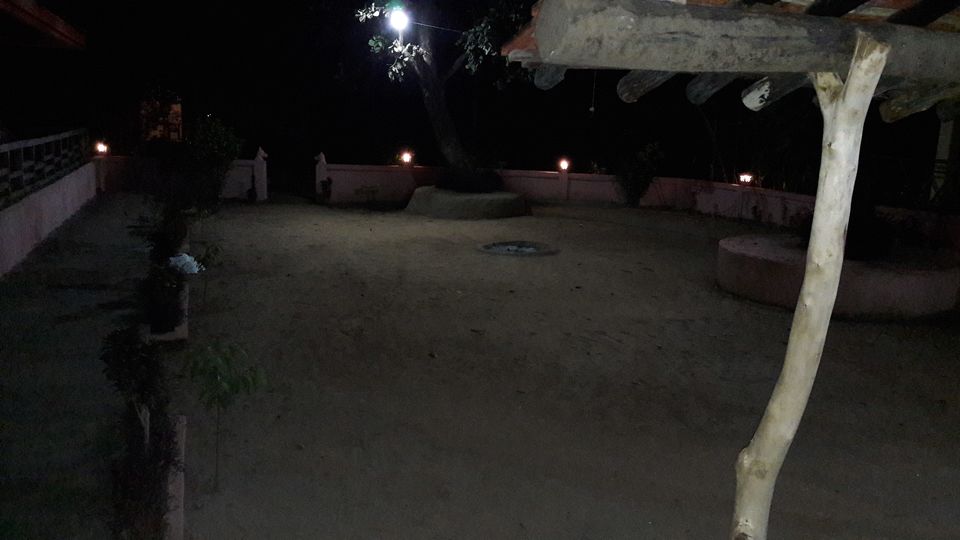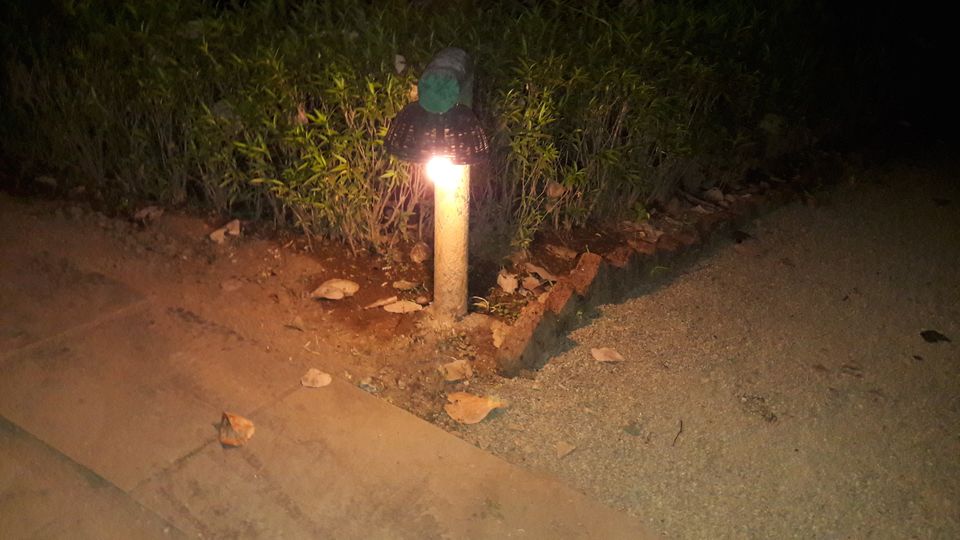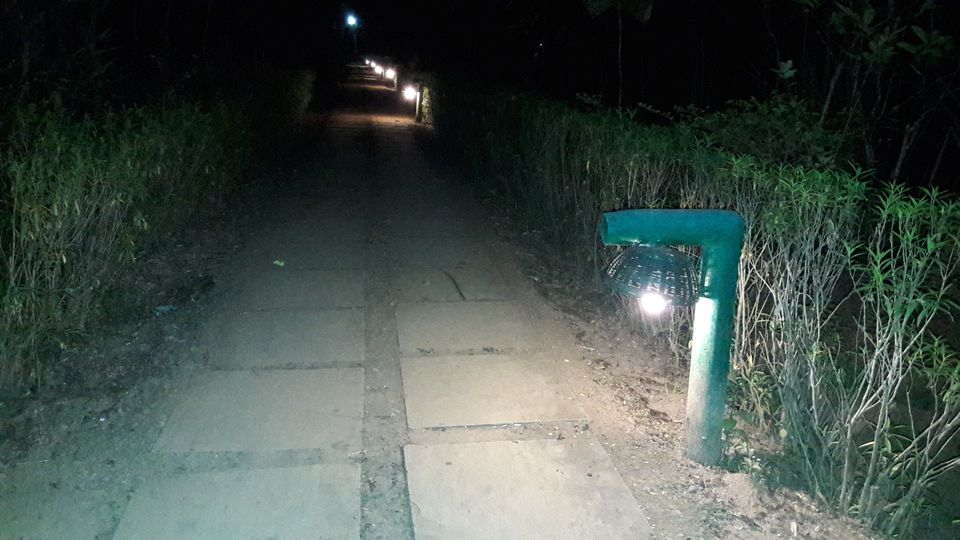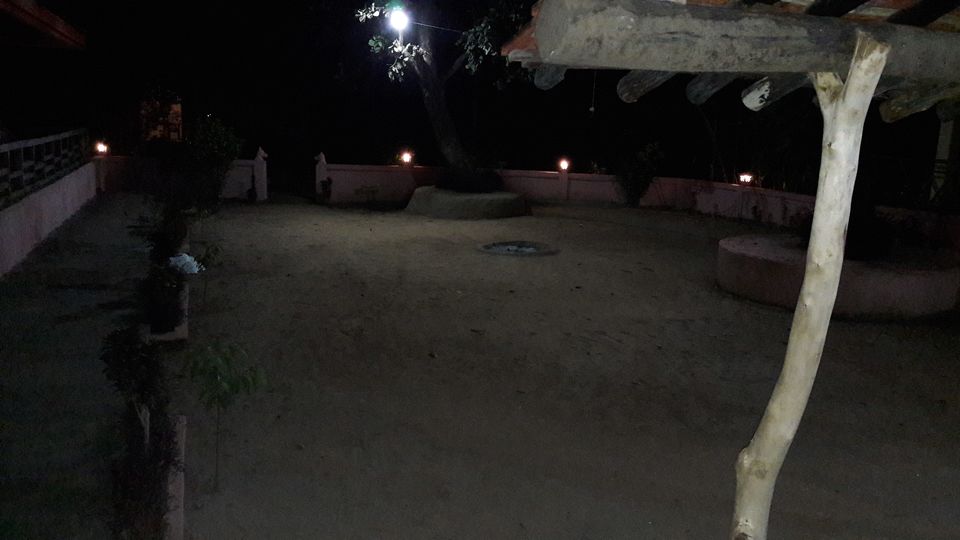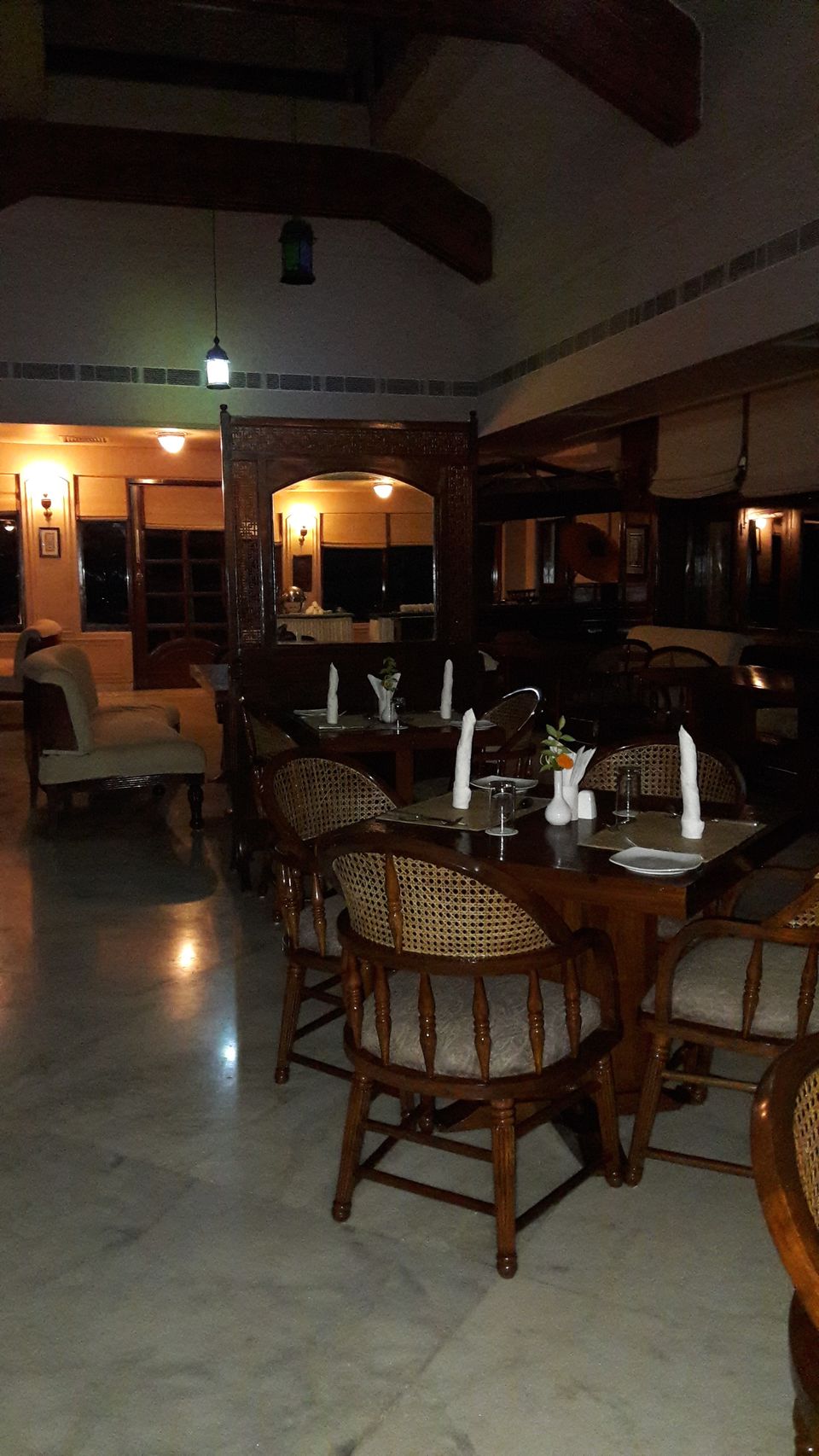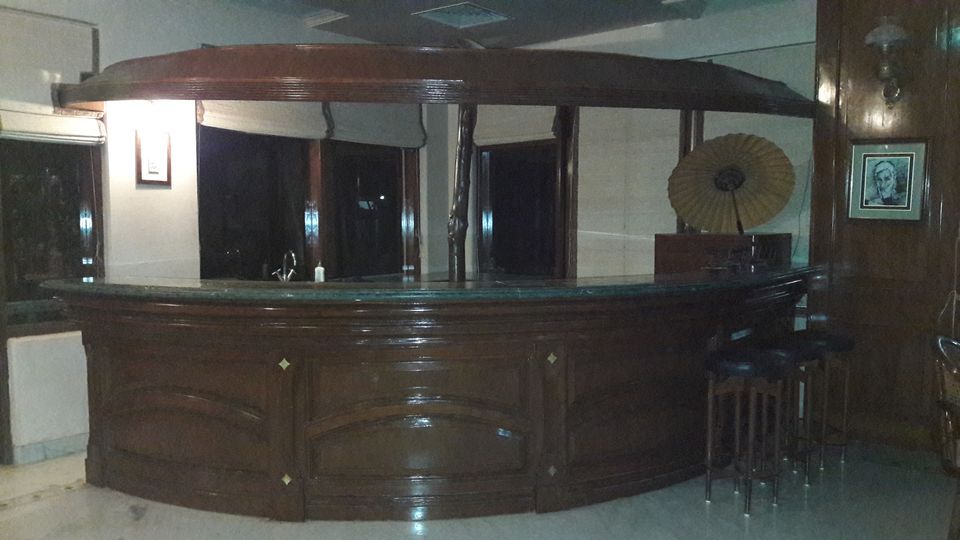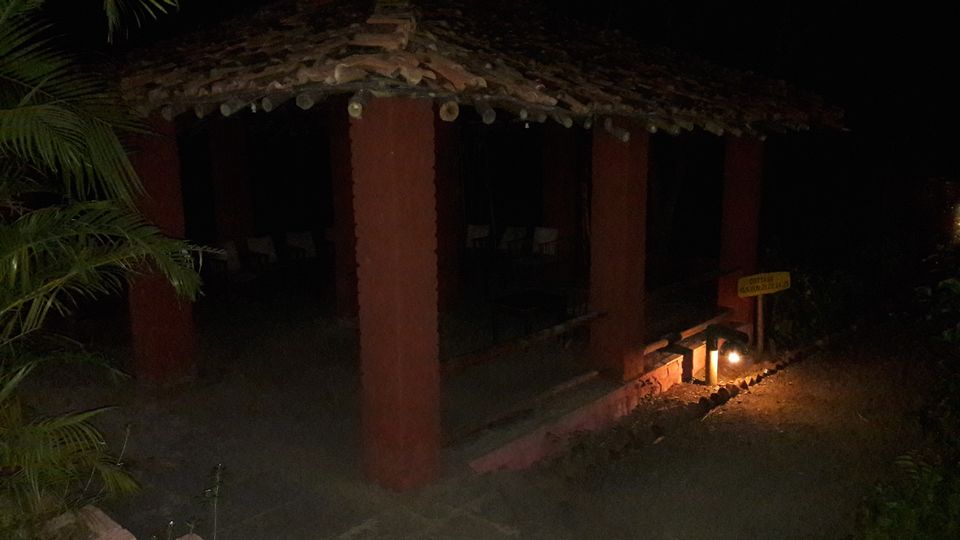 The morning here are really fresh and have a awesome ambience. We went to swim the next morning in the awesome pool of the resort . Check out the pics.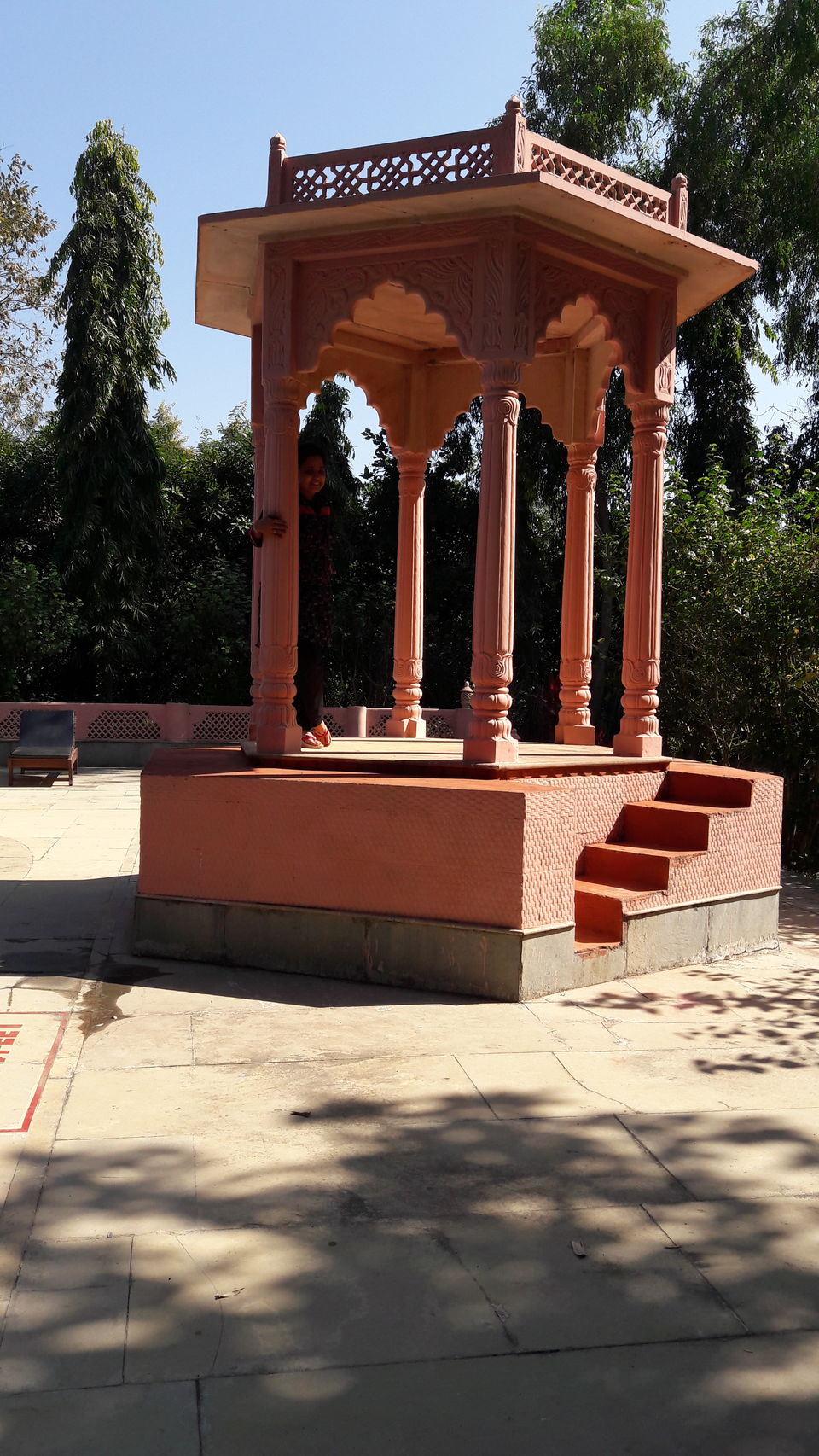 After a nice swim we just strolled around the resort with some peaceful and carefree time till we had our lunch.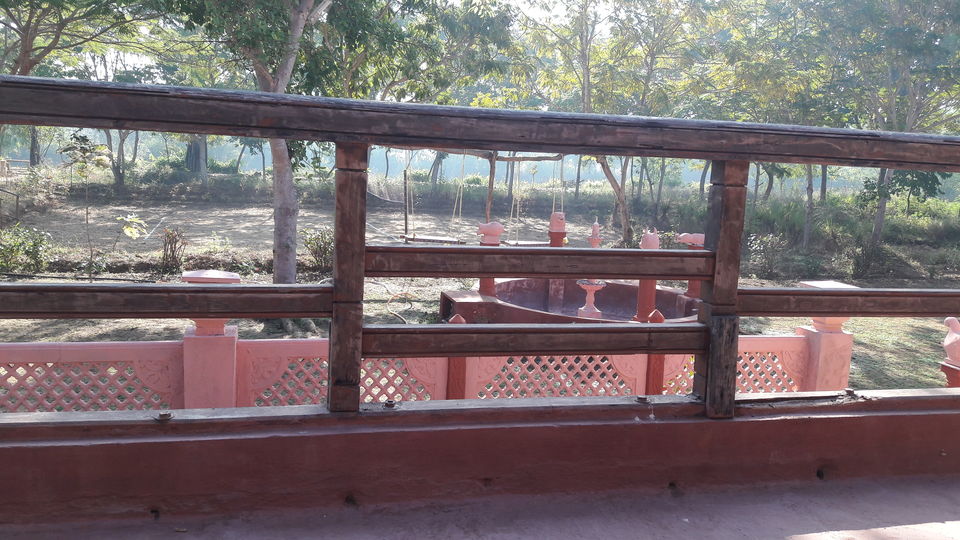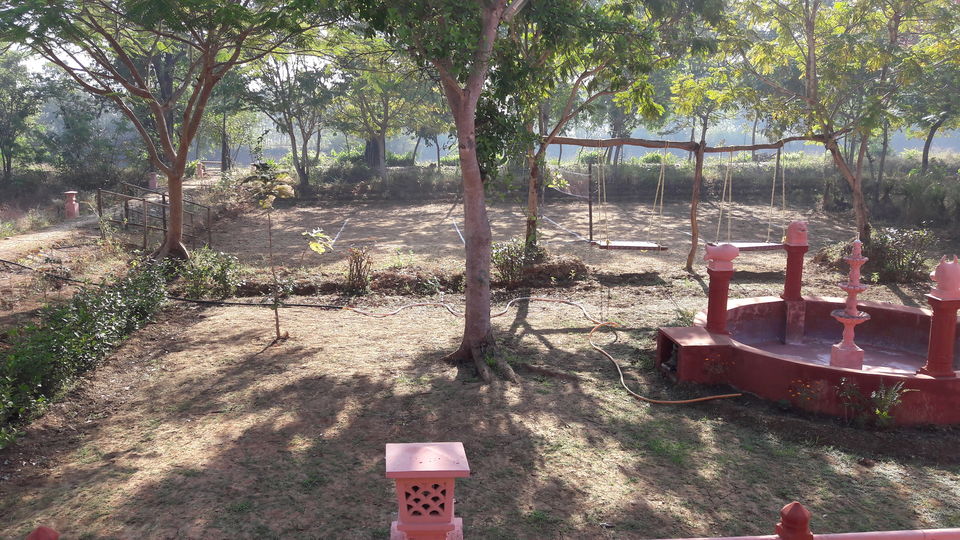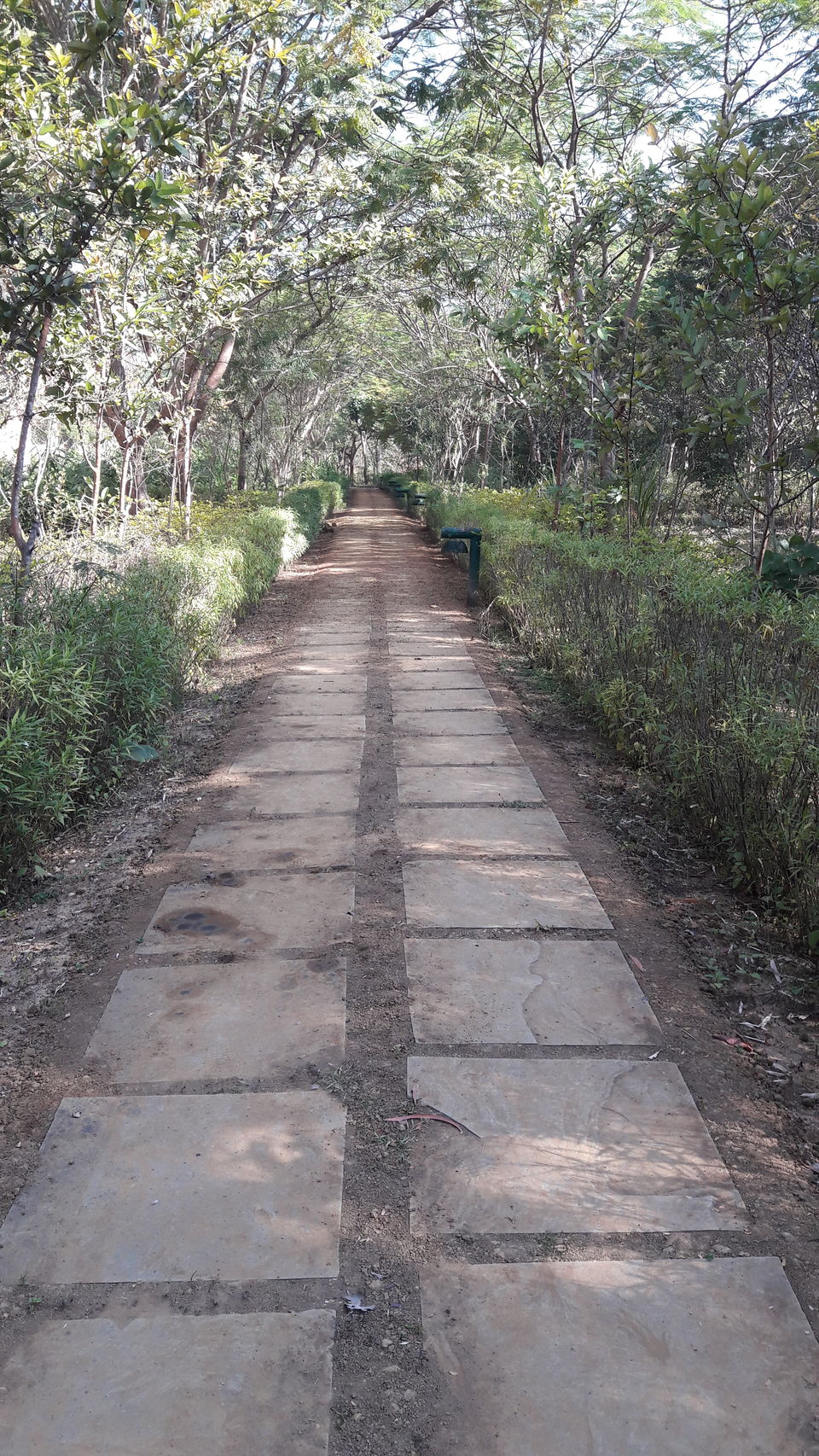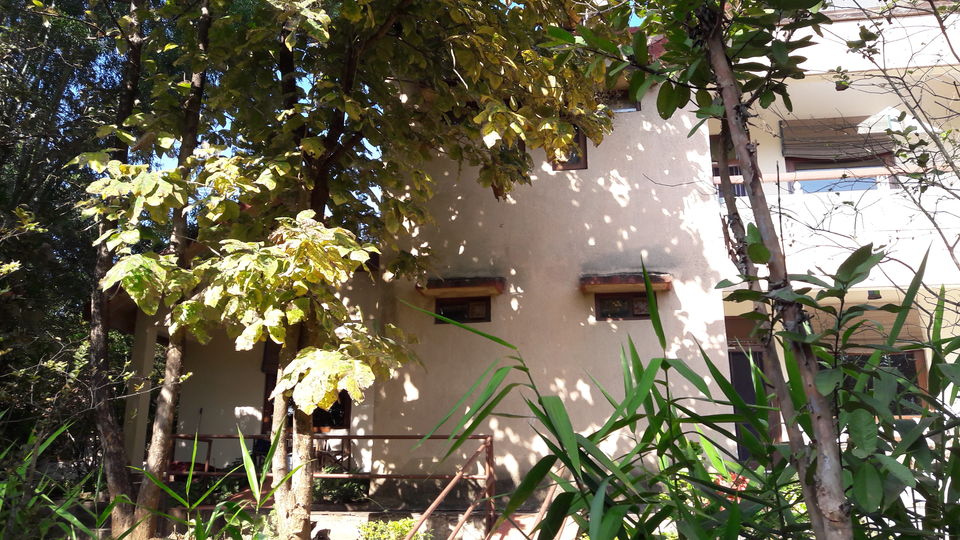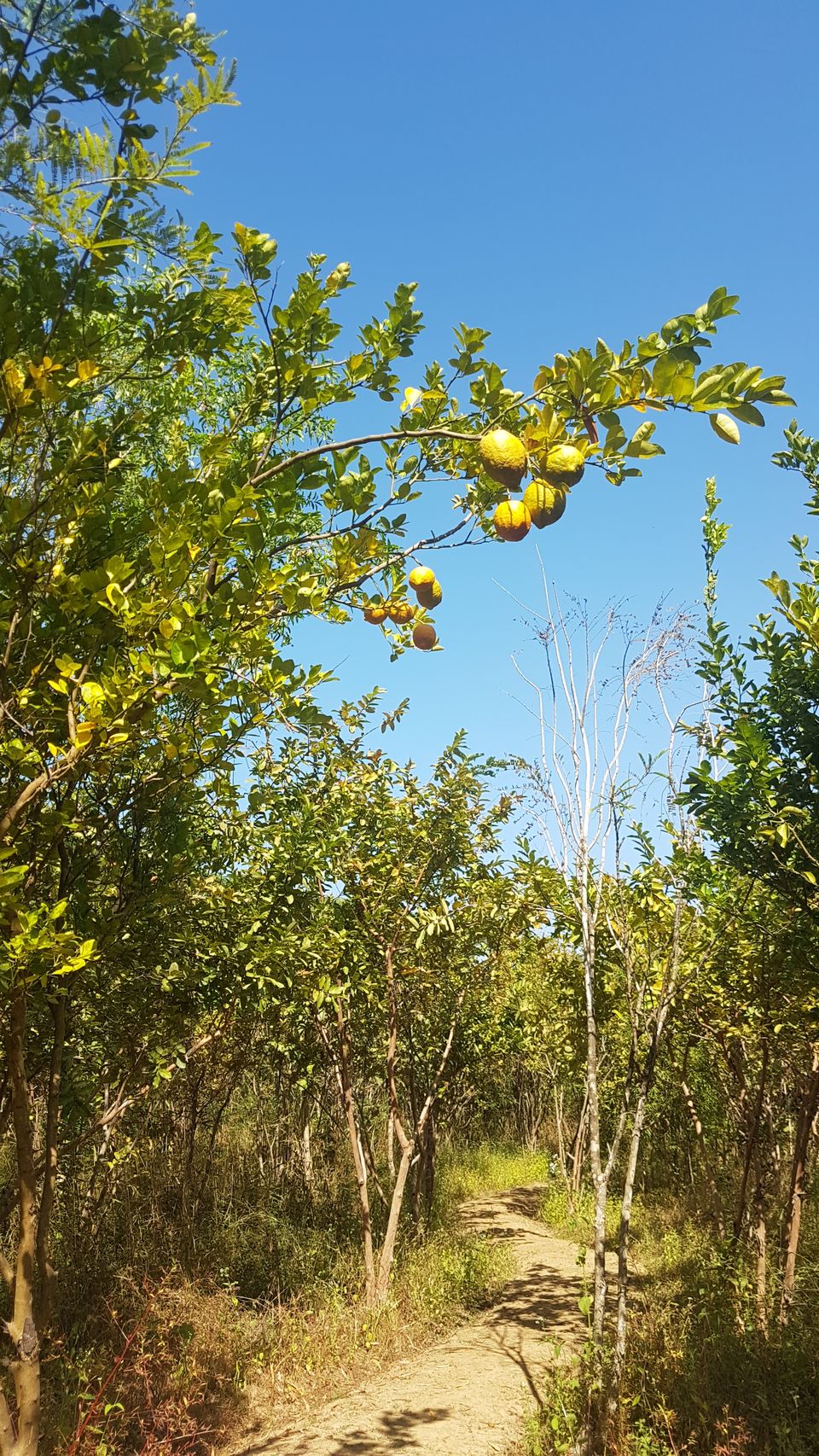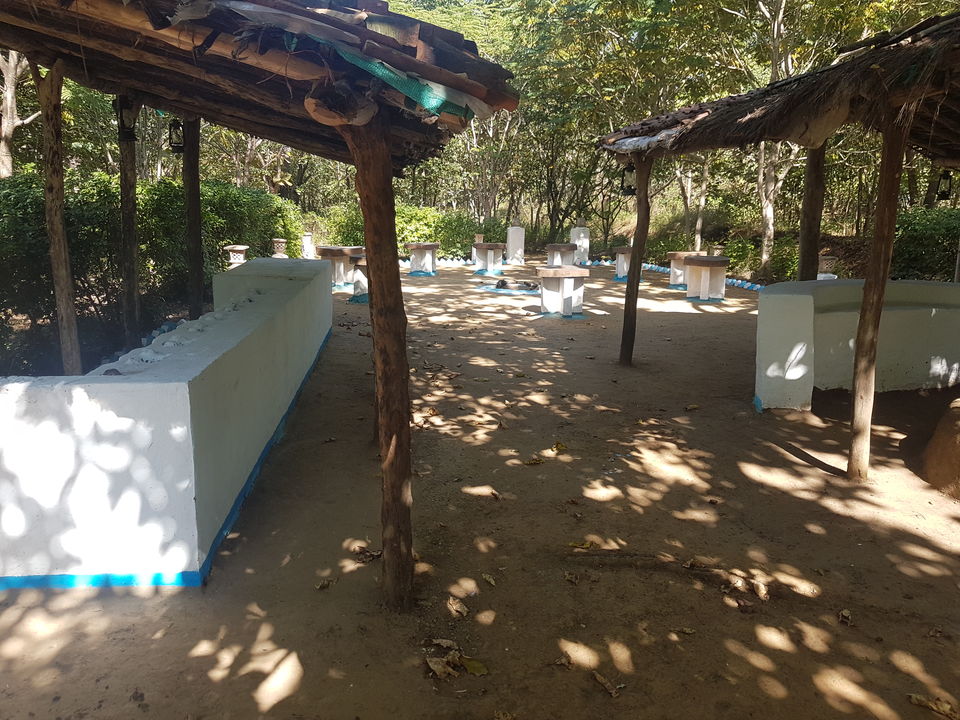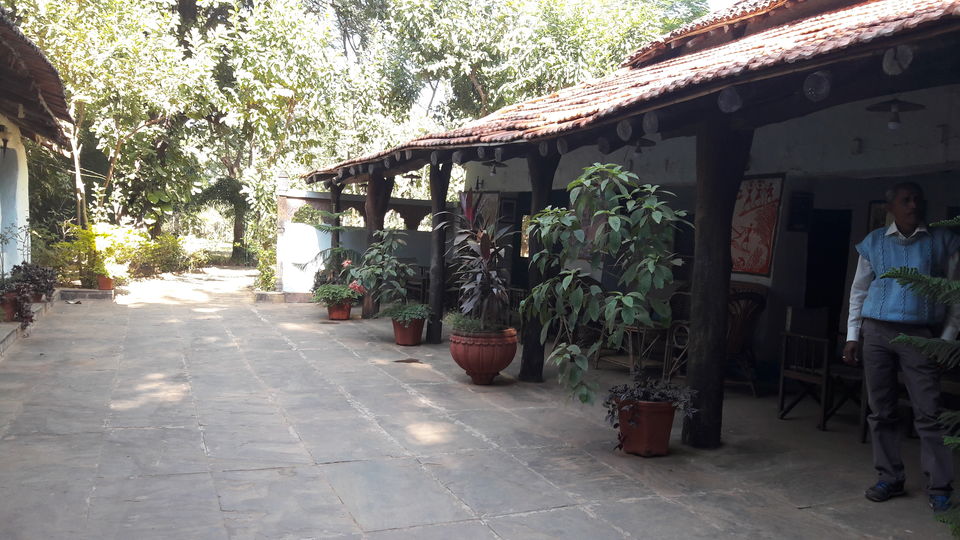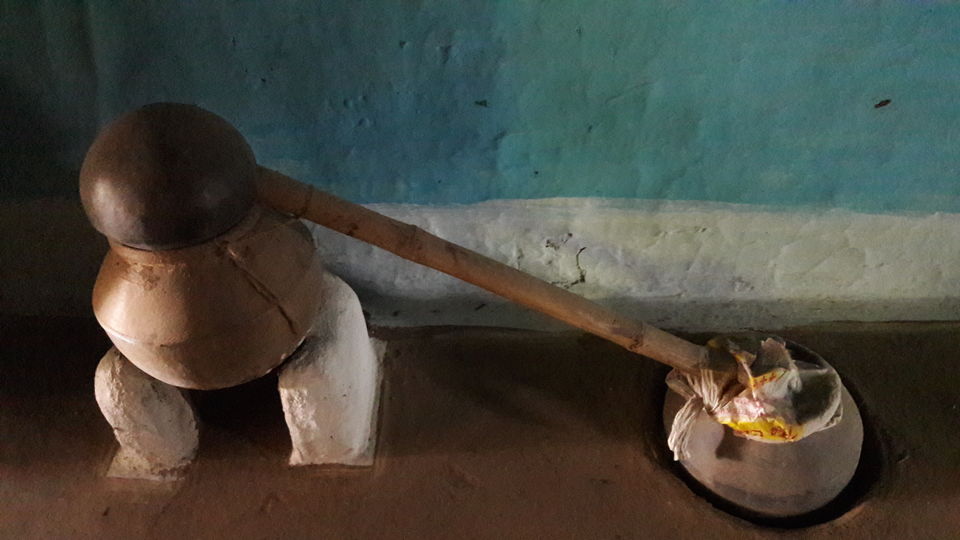 After lunch we headed back to home , with some awesome and relaxing experience of ours.
Let me know your experience if you visit their.
Thank You