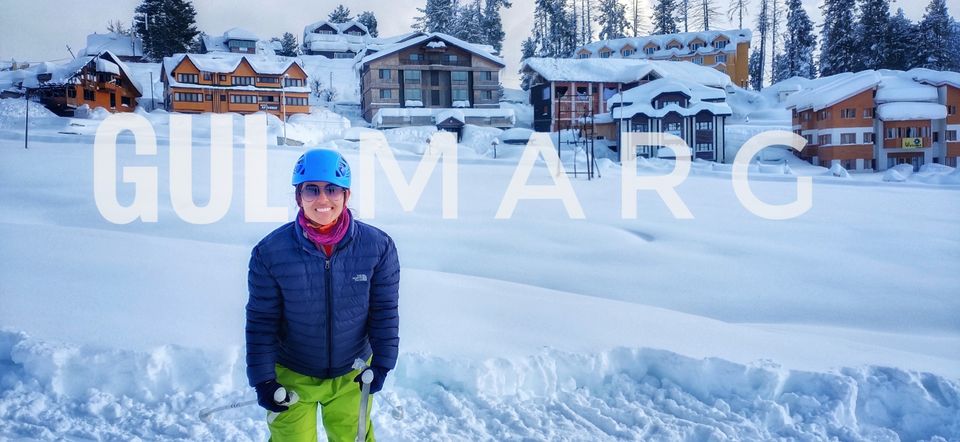 "Kashmir chi Vaairiyaaas asel" means Kashmir is beautiful.
Yes! Kashmir is calling not only to let us soak-in in its beauty but also for an adventure sport this time.
Yes, Adventure ! It not only stimulates the desire of remarkable and exciting occurrence but also prepares us to say YES to risks that lead's to beautiful journey's in Life.
Mine in list was Skiing. All planned, scene set and there I was, off to skiing in Switzerland. Obviously I mean "Switzerland of India and heaven on earth". Ah! that feeling of excitement. ????
Soo... ready to roam around paradise with me.?
Nooo. Whaat...! Already doubting your karma?
Lol.. ????
Anyways ! you keep calculating your chance of being there in background ? Meanwhile...
let's go to "Jannat-E- Jahaan:Gulmarg...!!"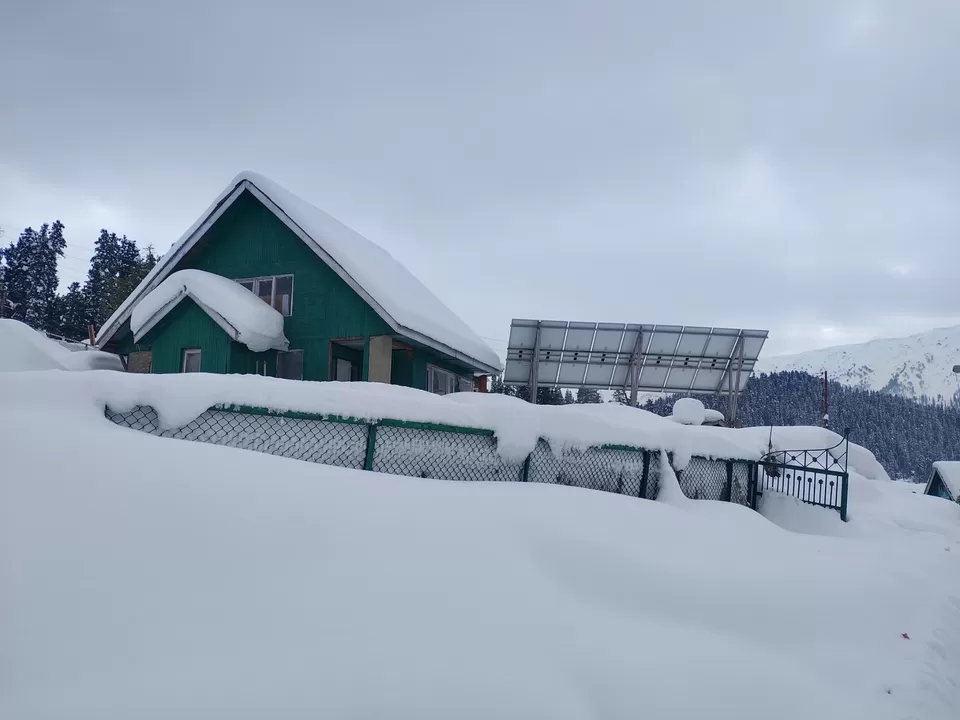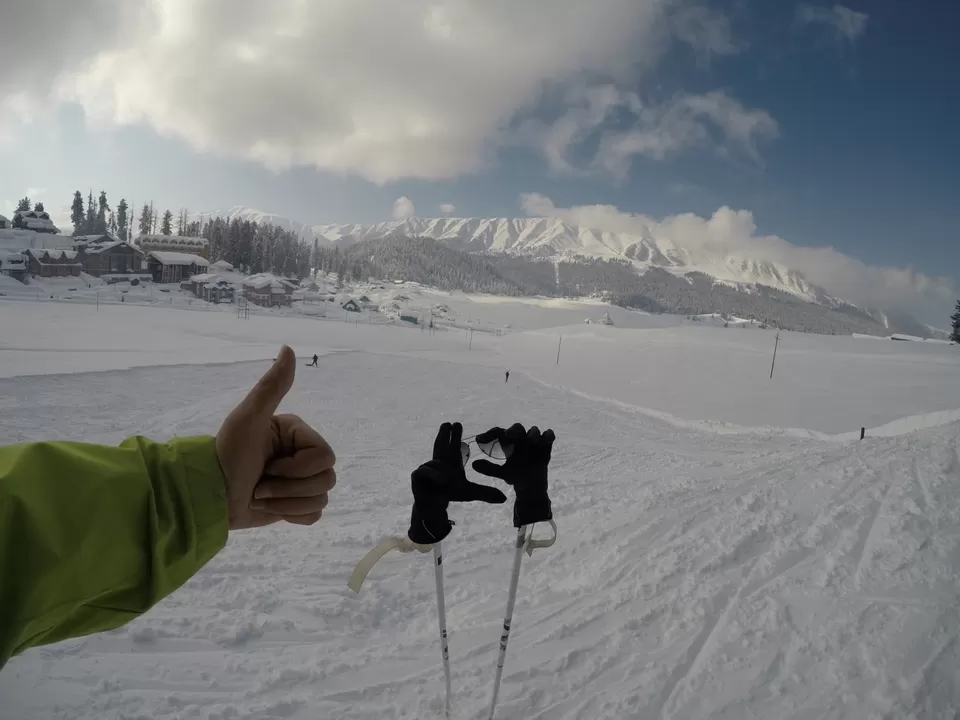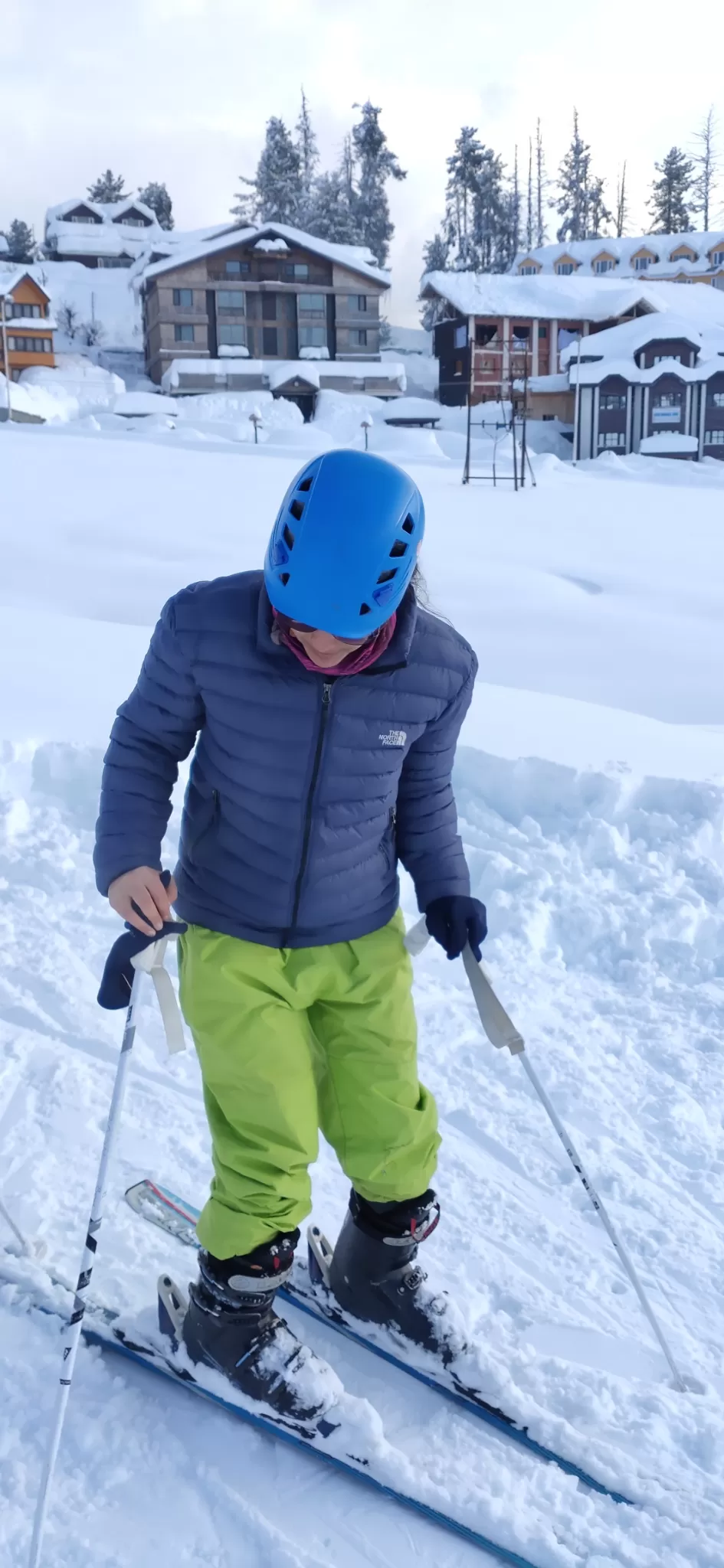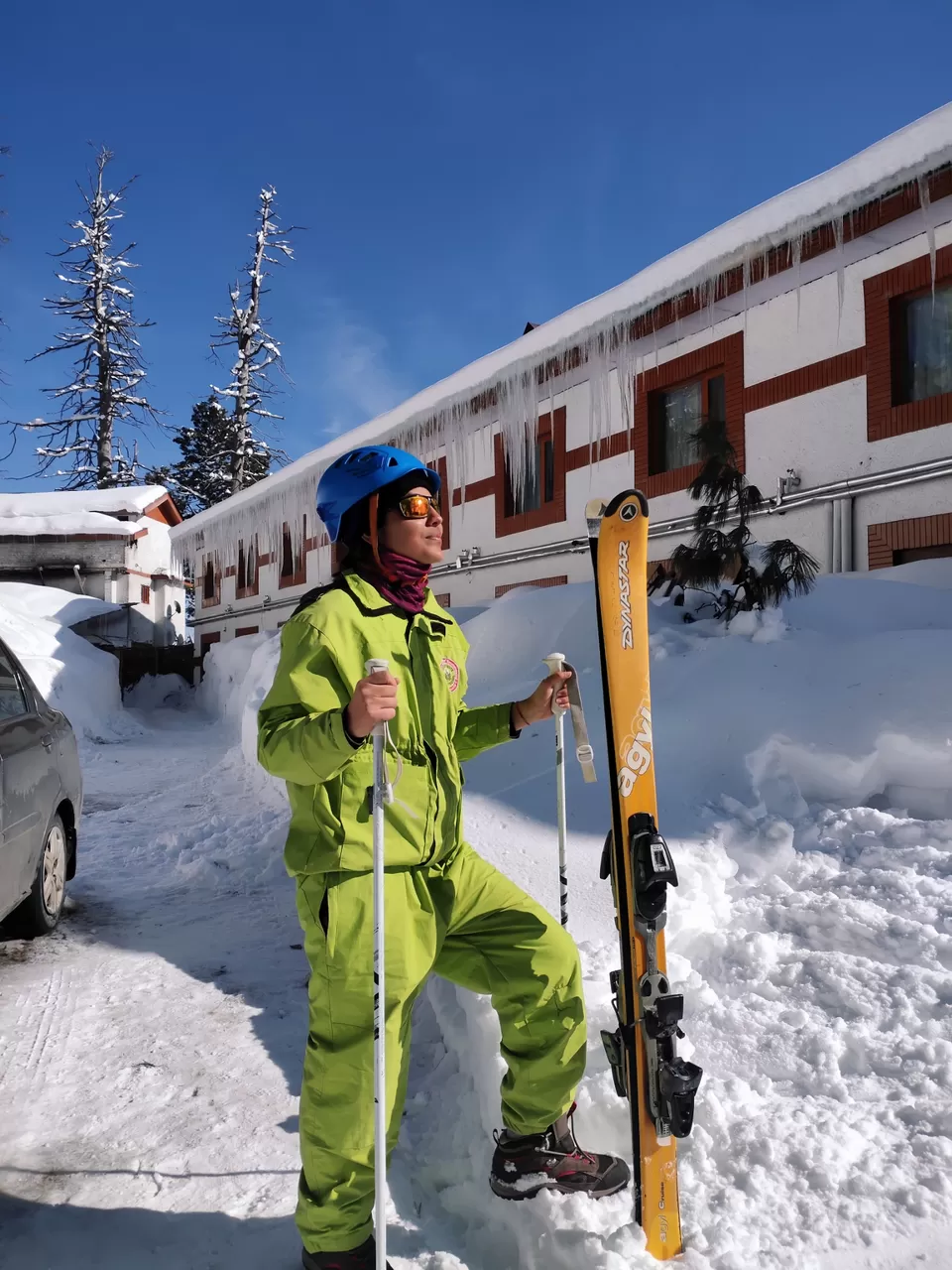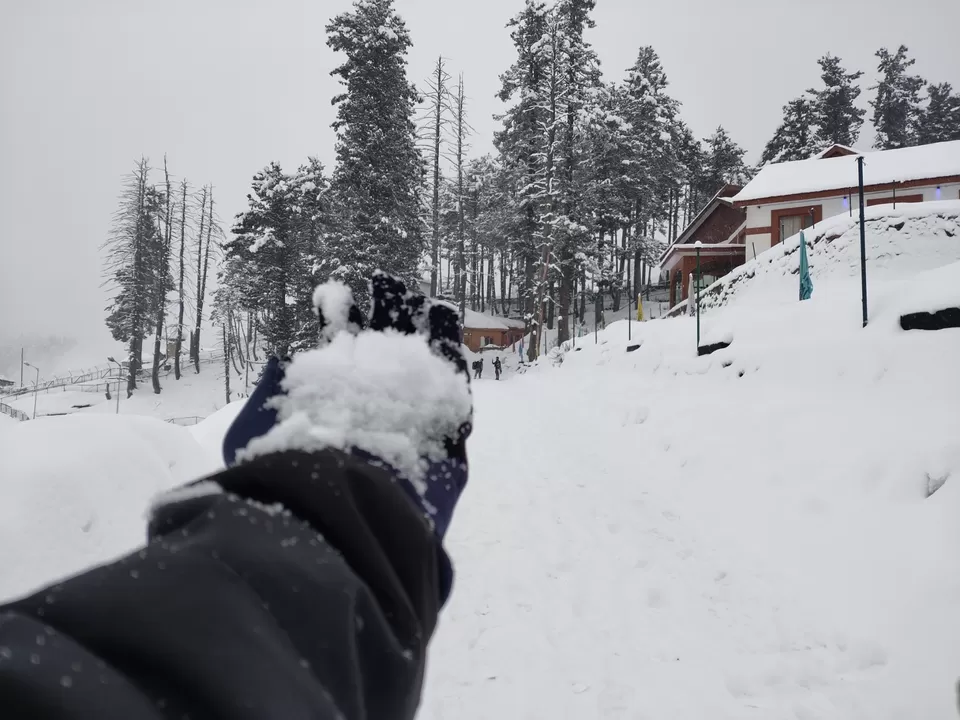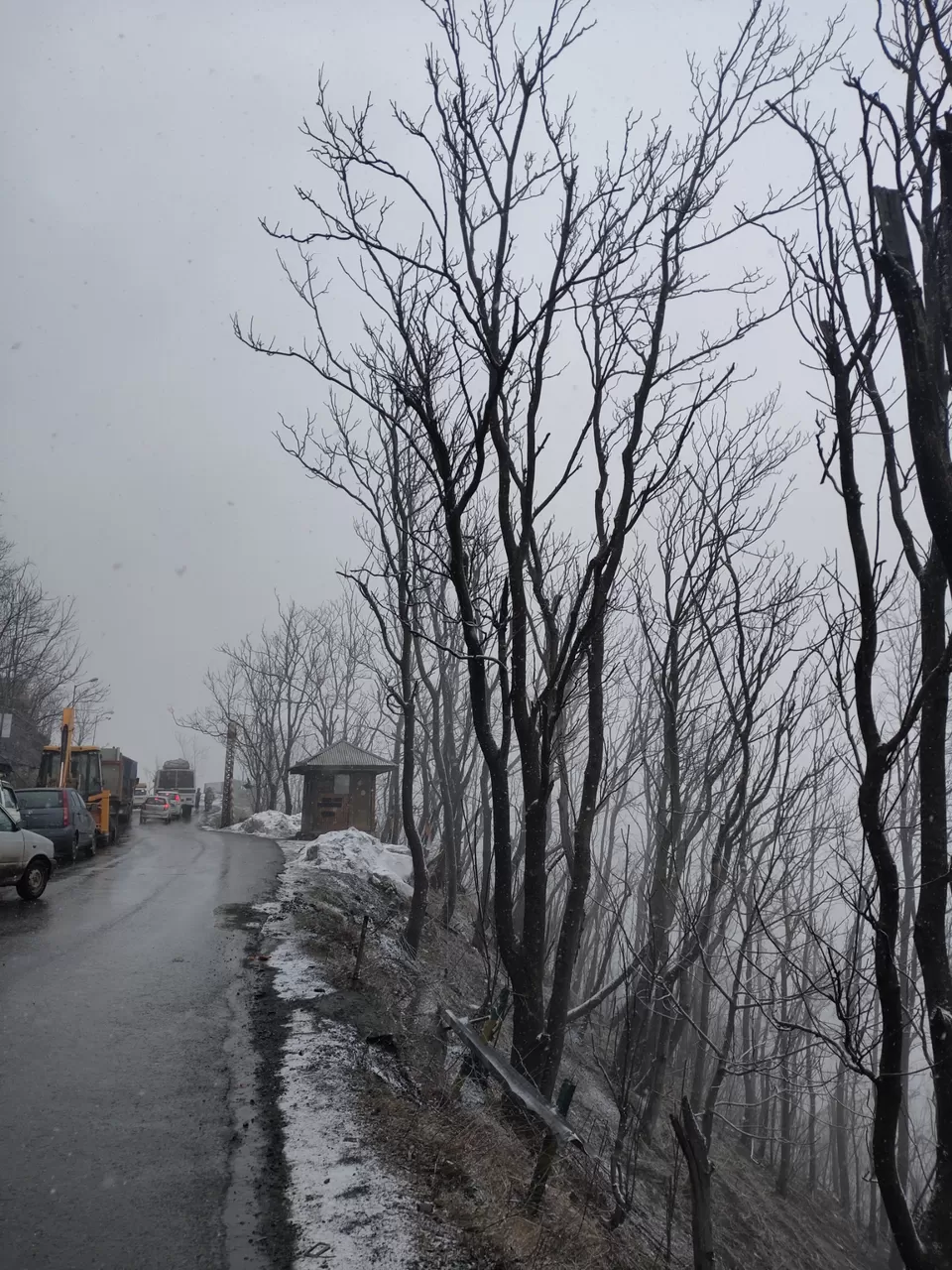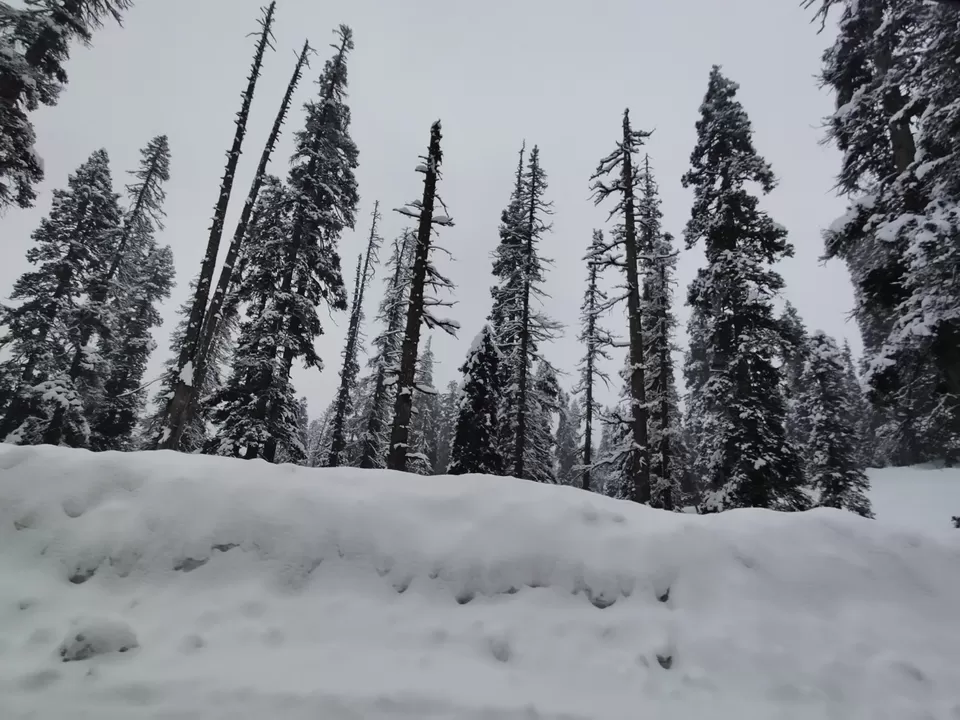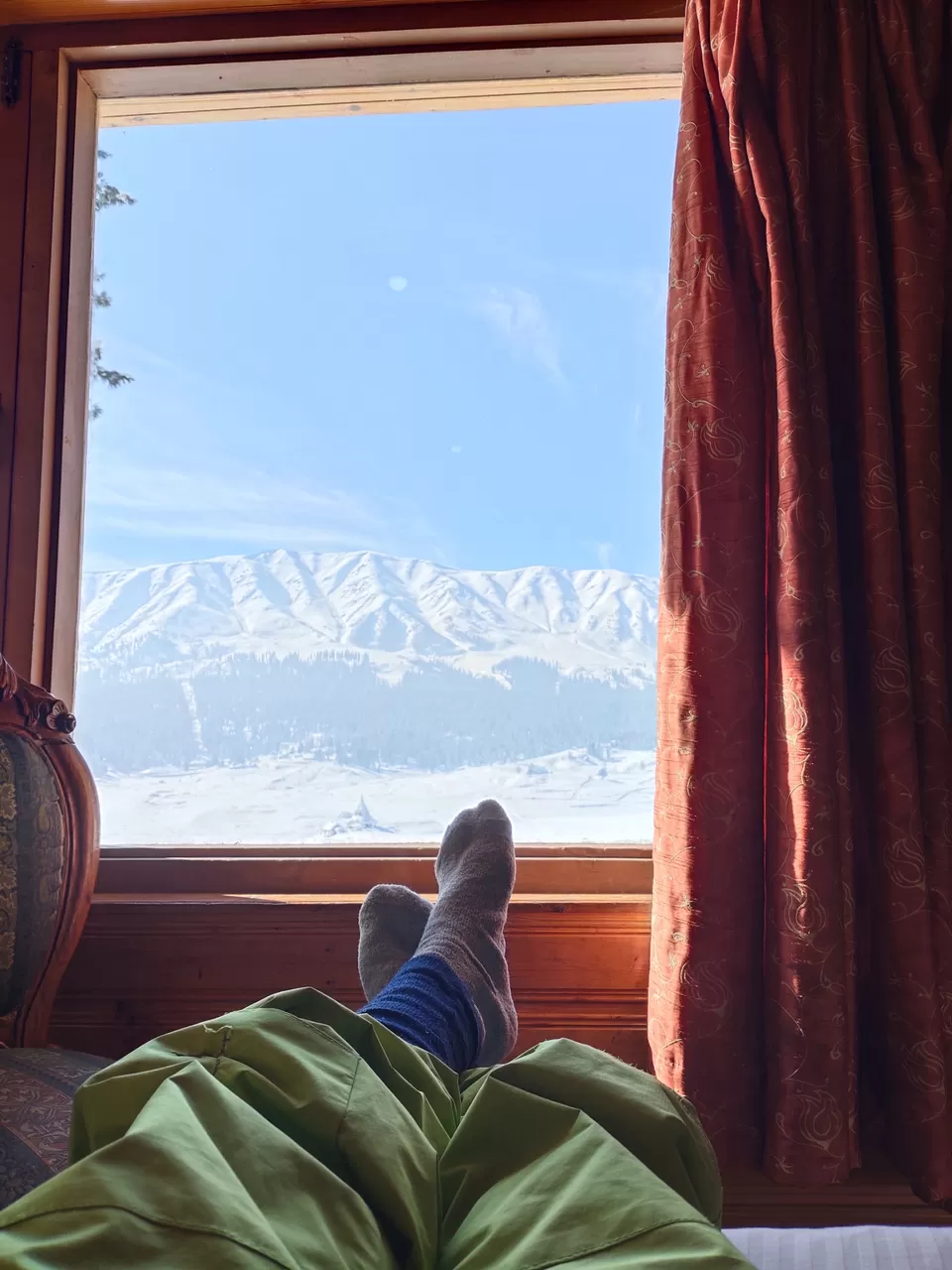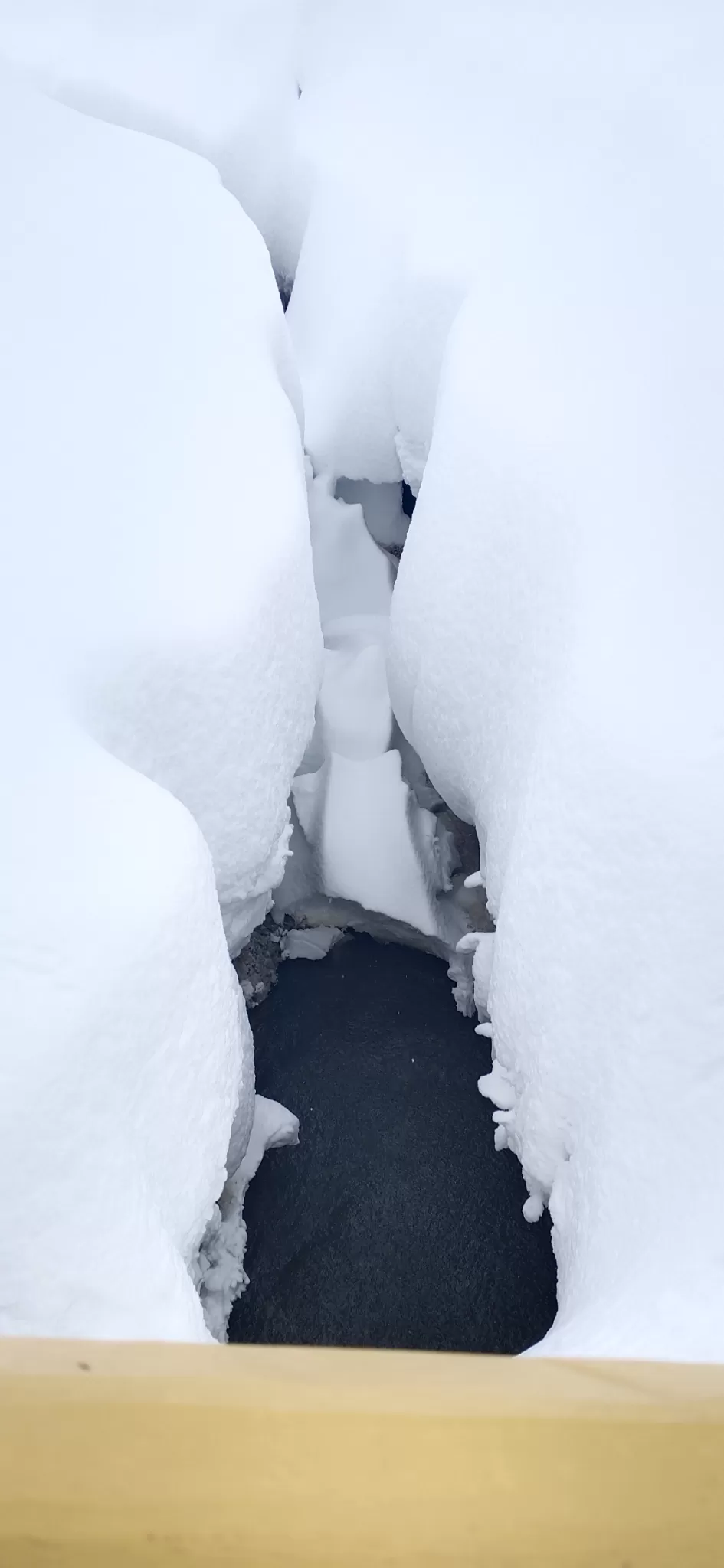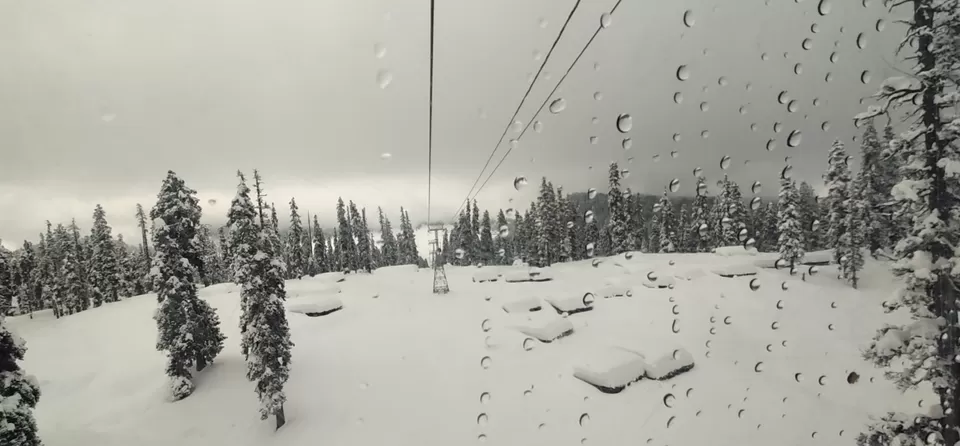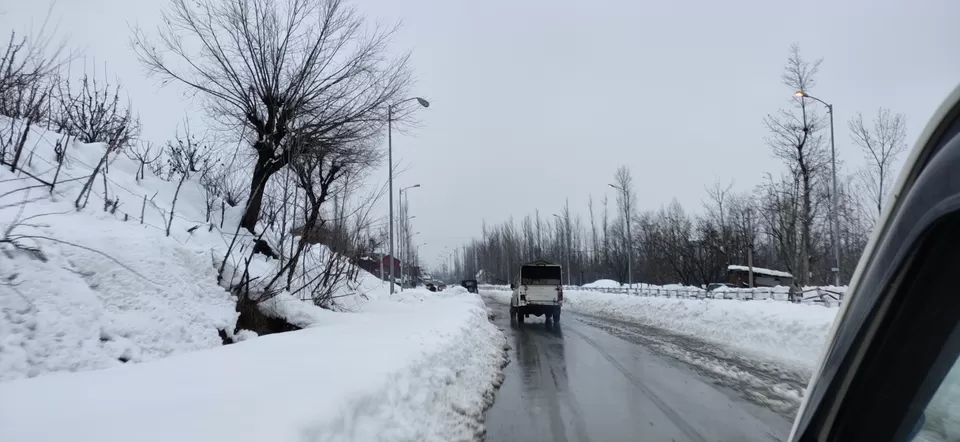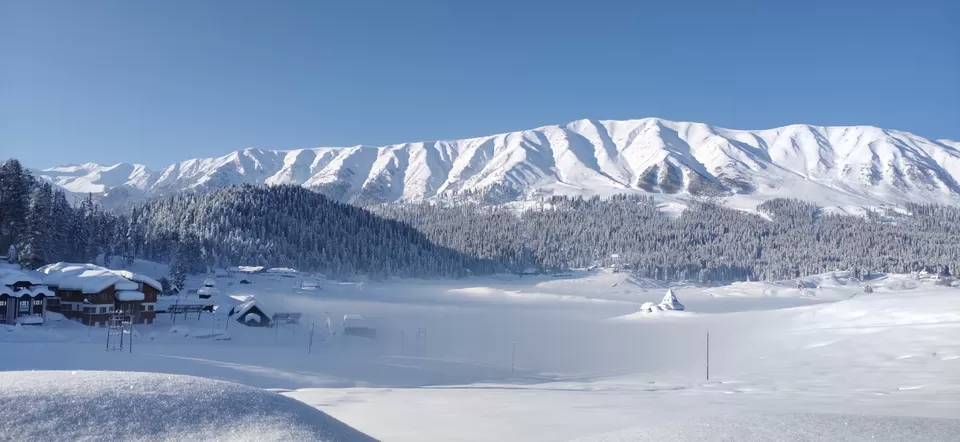 We started the train journey from Delhi to Jammu and from there it was suppose to be a roadtrip till Gulmarg. To our misfortune roads to Srinagar were blocked for 2 days cuz of landslide in Ram-Ban. But for us it was blessing in disguise. I mean ThankGod we got to know before starting our journey. So change in plan, we covered Vaishav-Devi and Shiv-Khori in Katra. Almost 40kms trek in 2 days and exhausting bus journies in between. I loved shiv-khori. Its total of 7kms trek and almost 61 kms from Katra. Seemed the breathtaking view, soothing sound of blowing wind, walk in nature and drizzlings in between ,took away all our muscle pains and exhaustion.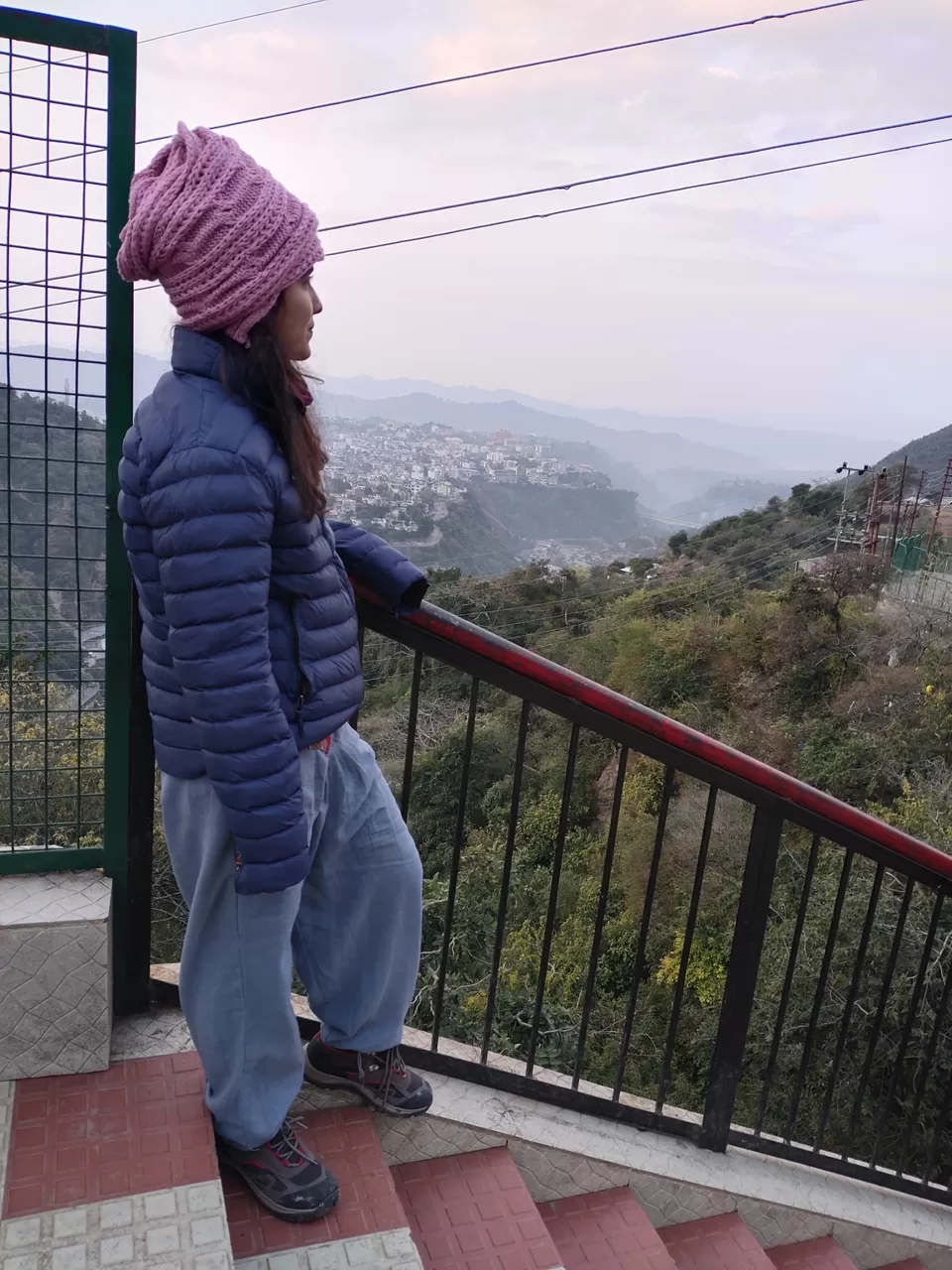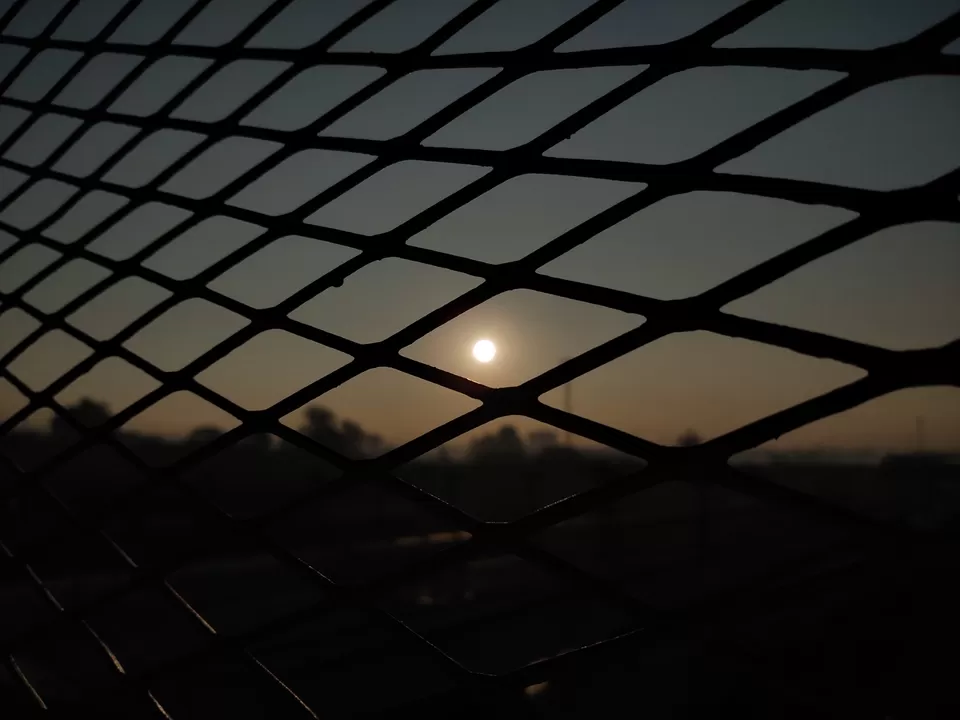 Even after 2 days of landslide we were stuck in vehicle for good 15 hours in Udhampur and Nagrota. We crossed beautiful states in our journey from Gurugram to Jammu, and multiple cities like Katra, Ramban, Barahmula, Srinagar, Anantnaag, Verinag, Tunmarg and finally Gulmarg on our roadtrip. #TravelOnAClock#ExploringTheUncharted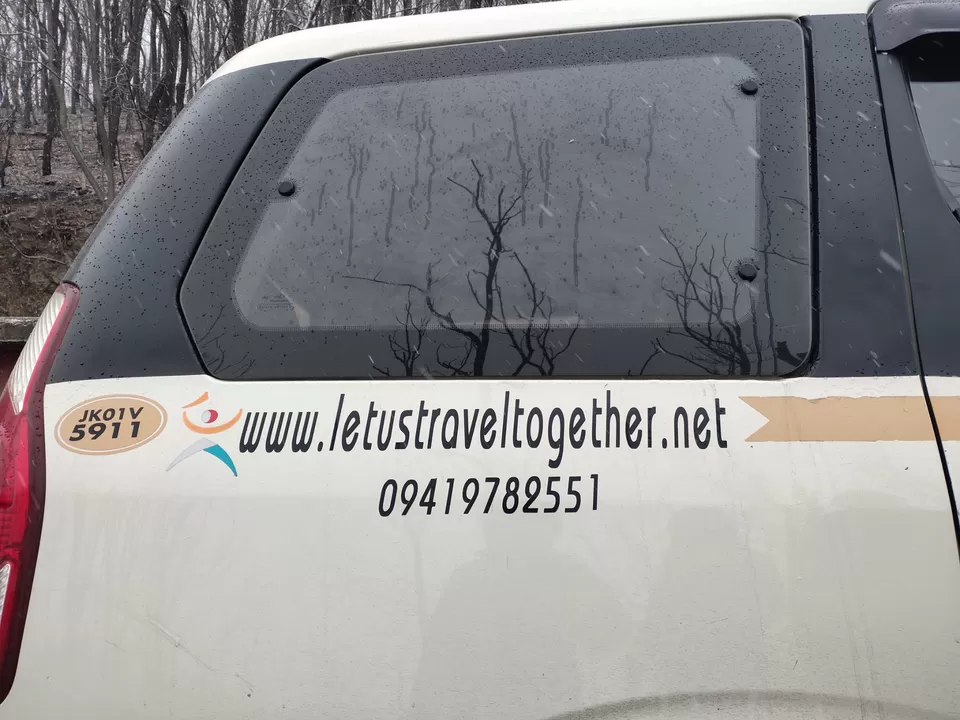 The roads felt good, the views turned dreamy, welcoming whiteland, roads full of snow and damn gorgeous forests of pine and fir covered with powdered snow felt unreal for a bit. I genuinely had to pinch myself to test. Honestly if you are in Kashmir & an adventure junkie, definitely do Gulmarg specially in winter's for Skiing and Gondola Ride till Phase-2. Gondola is one of world's highest operating cable car that connects Gulmarg to a shoulder of nearby Apharwat peak(4200mt).
Running on slopes full of snow using skii seemed to tedious once but turned out to be super fun later. For learning skiing you can check on below institutes of mountaineering in Kashmir :
JIM, IISM and some other local private institutes there.
They run various adventure courses in pretty economical price with best of amenities to survive in harsh winter . 24*7 warm water,
centralised geyser, electric blanket. JIM conducts proper displinary course and at the end of the course you have to give both practical and written exam. So gentle reminder if you are already considering yourself going for skiing sometime soon..
*Do carry Sunglasses to avoid snow blindness
*Moisturizer and sunscreen is must.
*Don't get tempted to eat fresh snow. you can fall sick.
*Do carry some gel, iodex , pain killer and move spray for muscle relief.
*Follow the instructions of instructors and do not try to experiment untill you're pro.
*Be patient while learning skii. Slopes do teach you alot, trust me.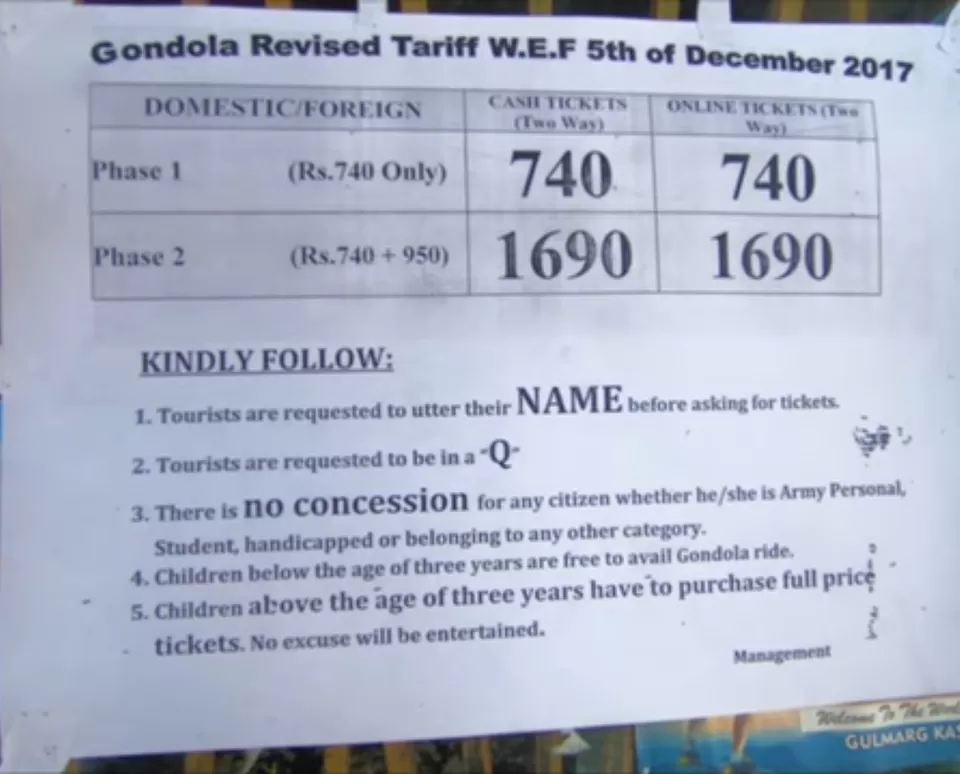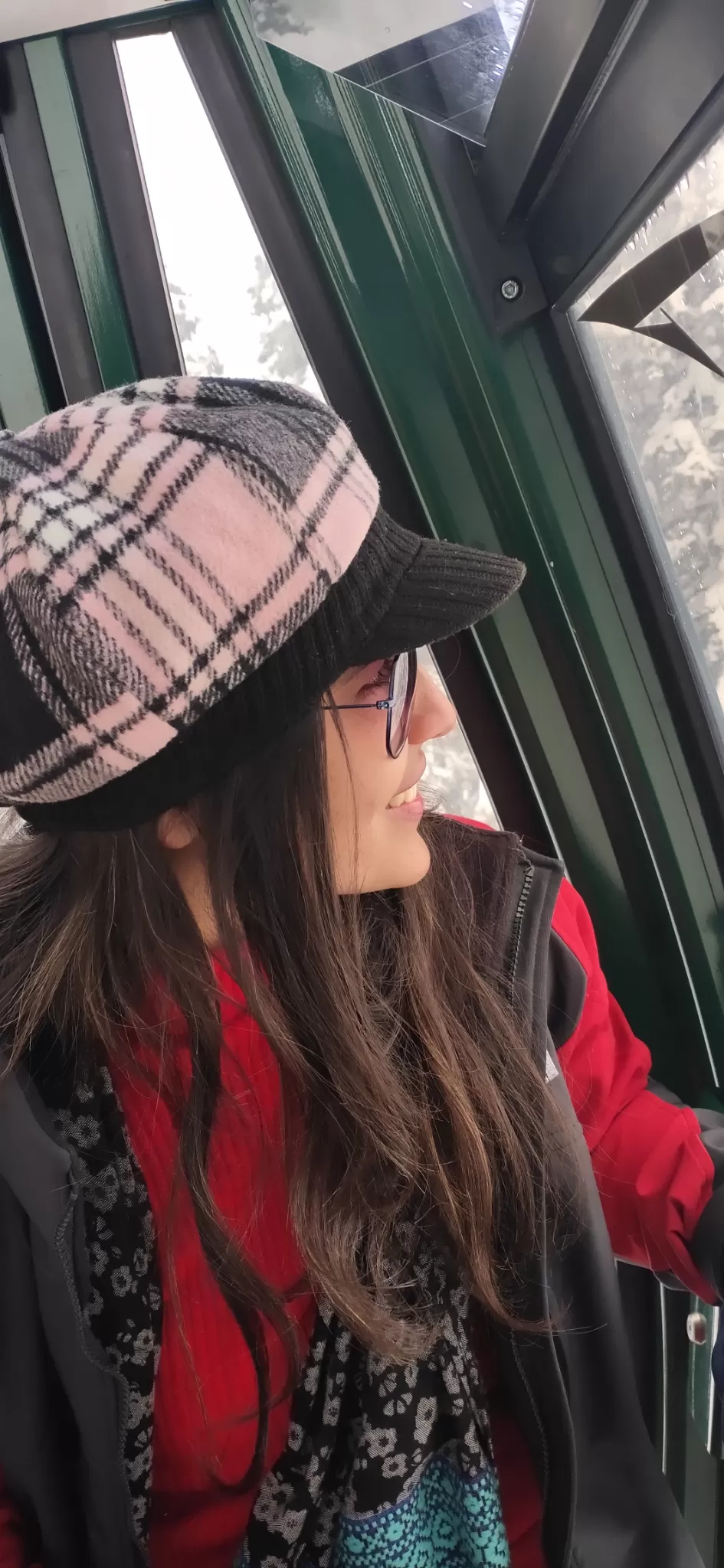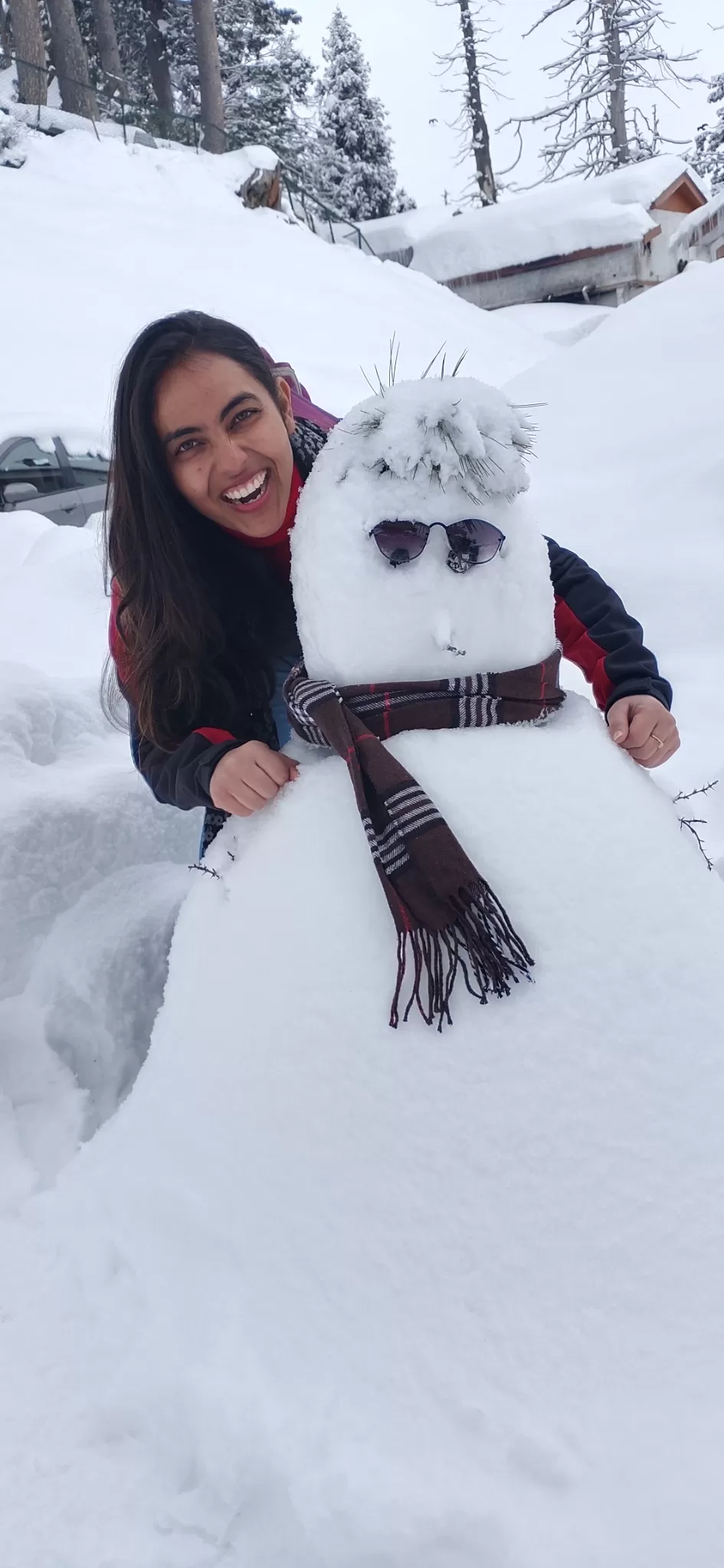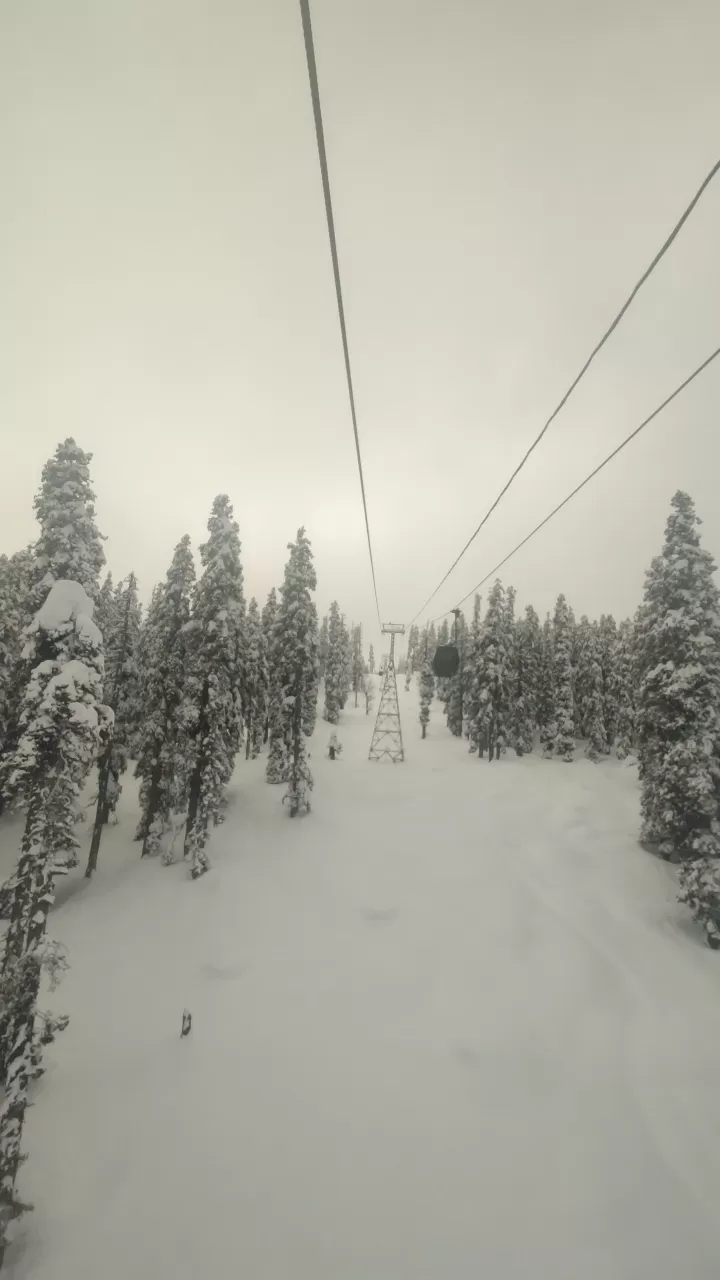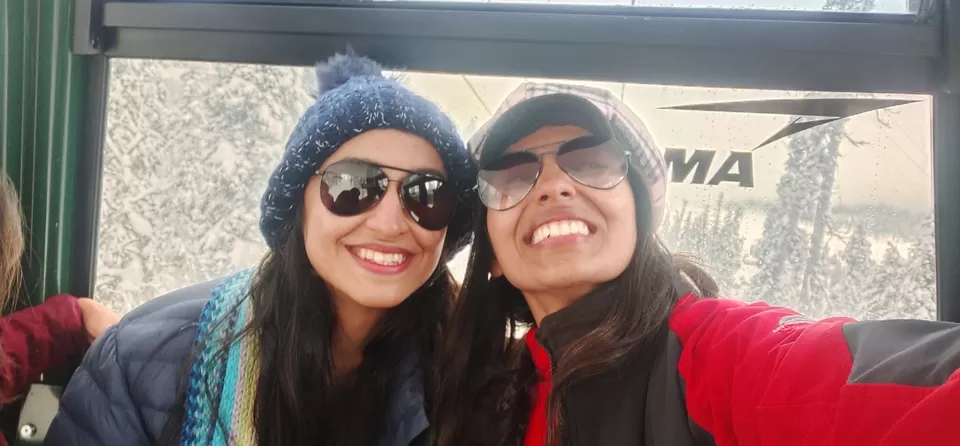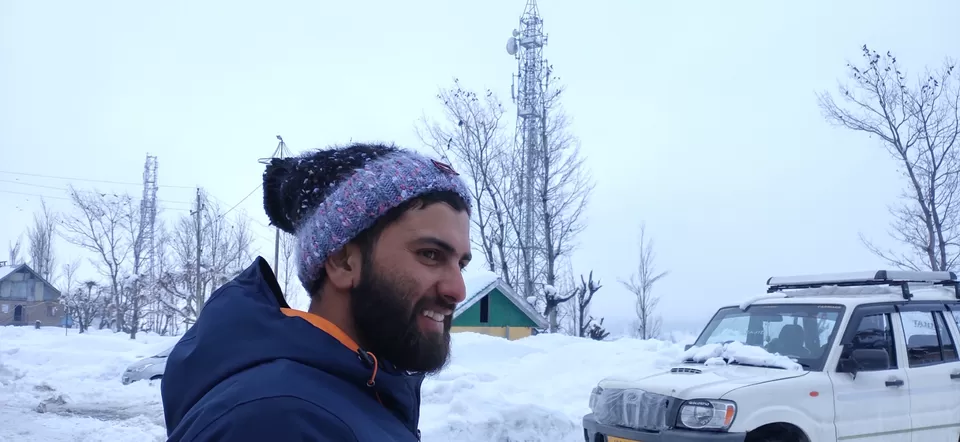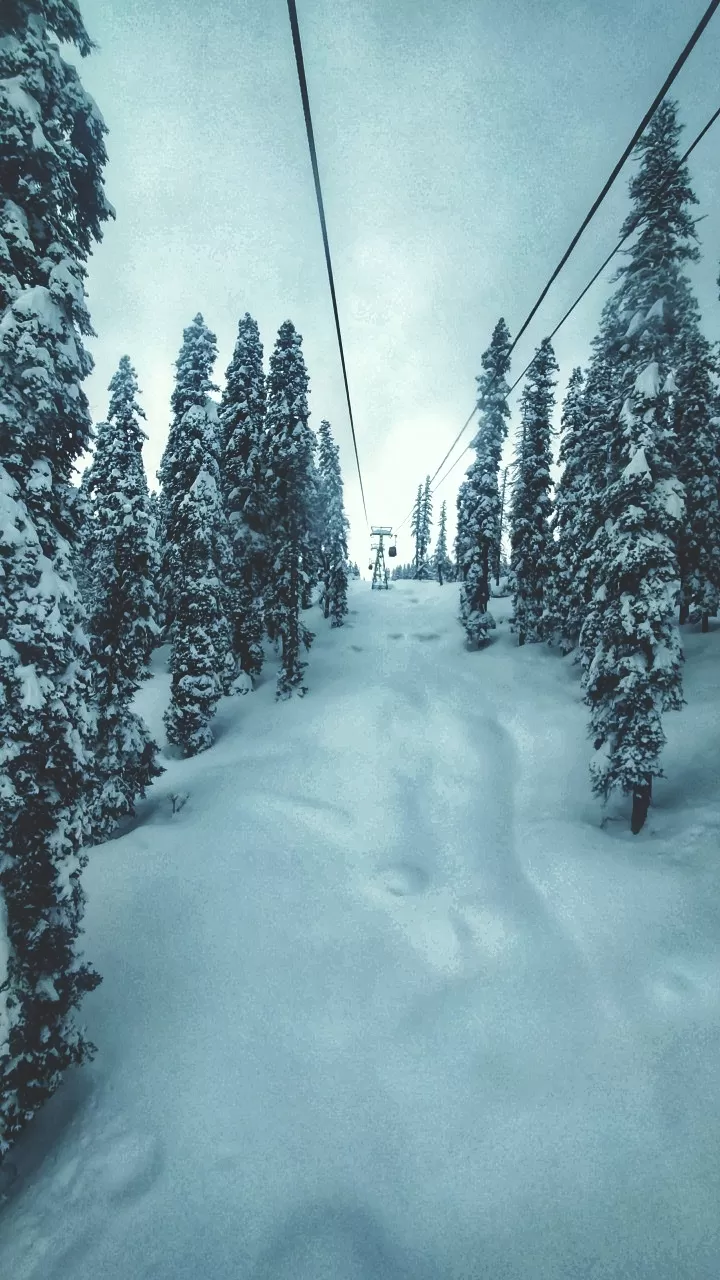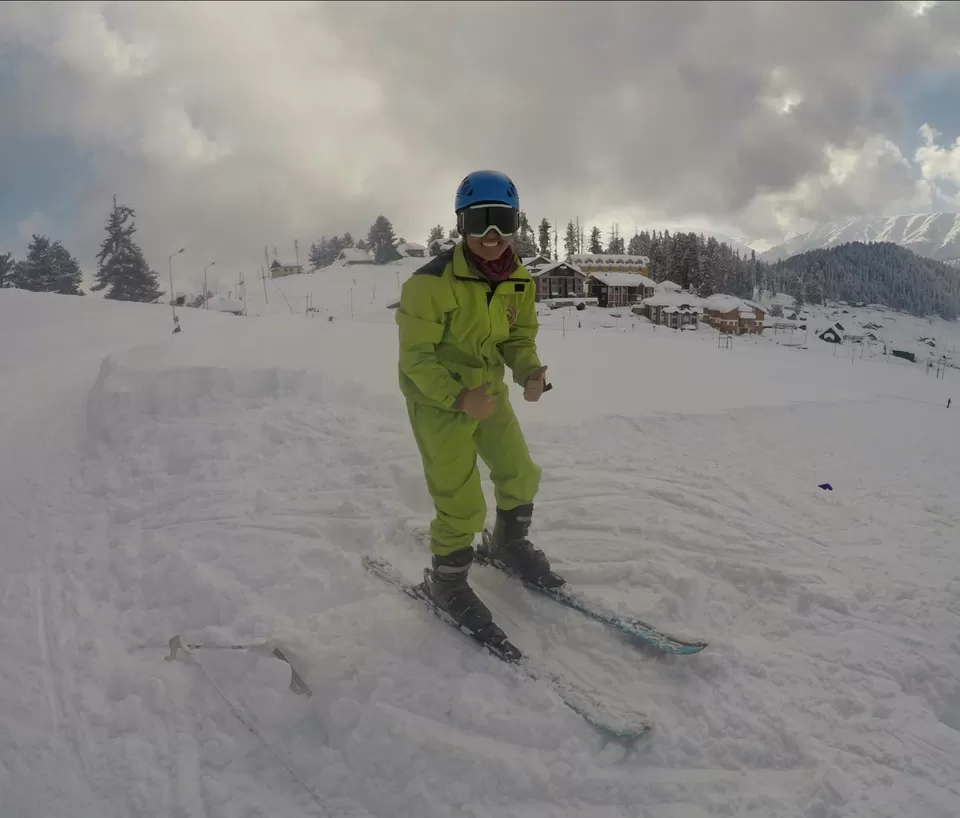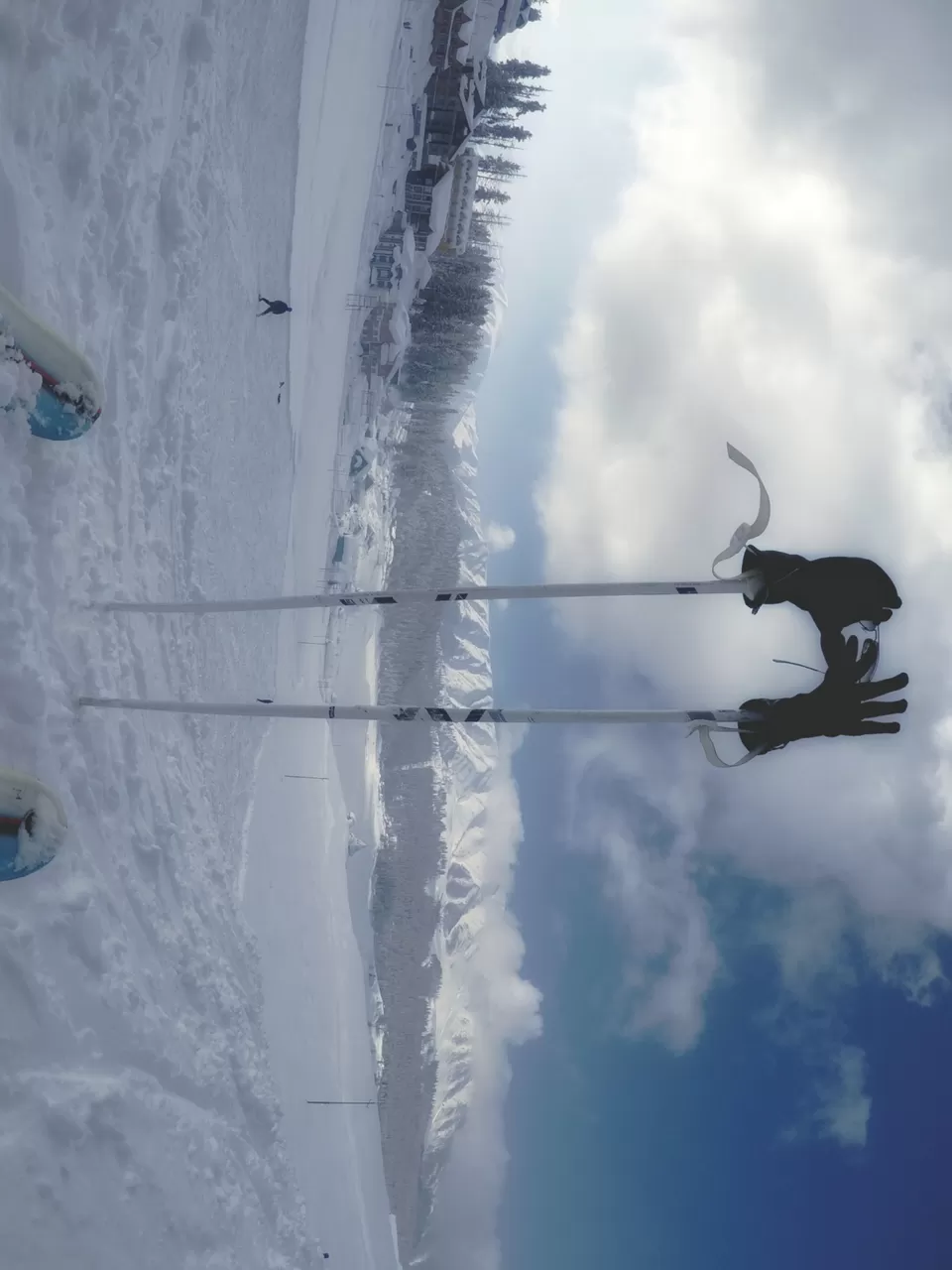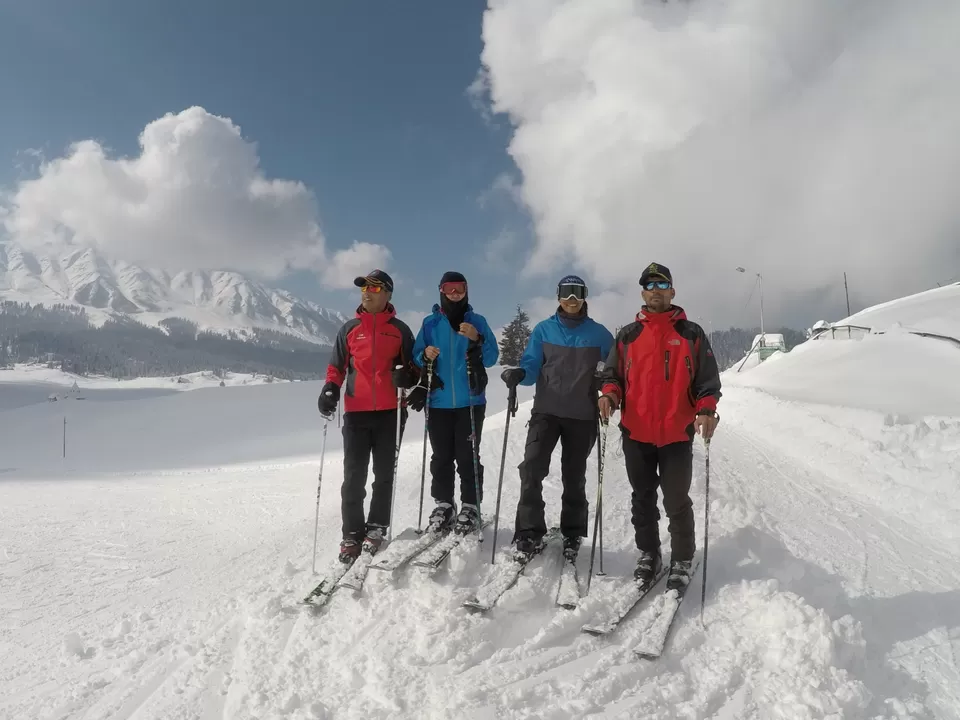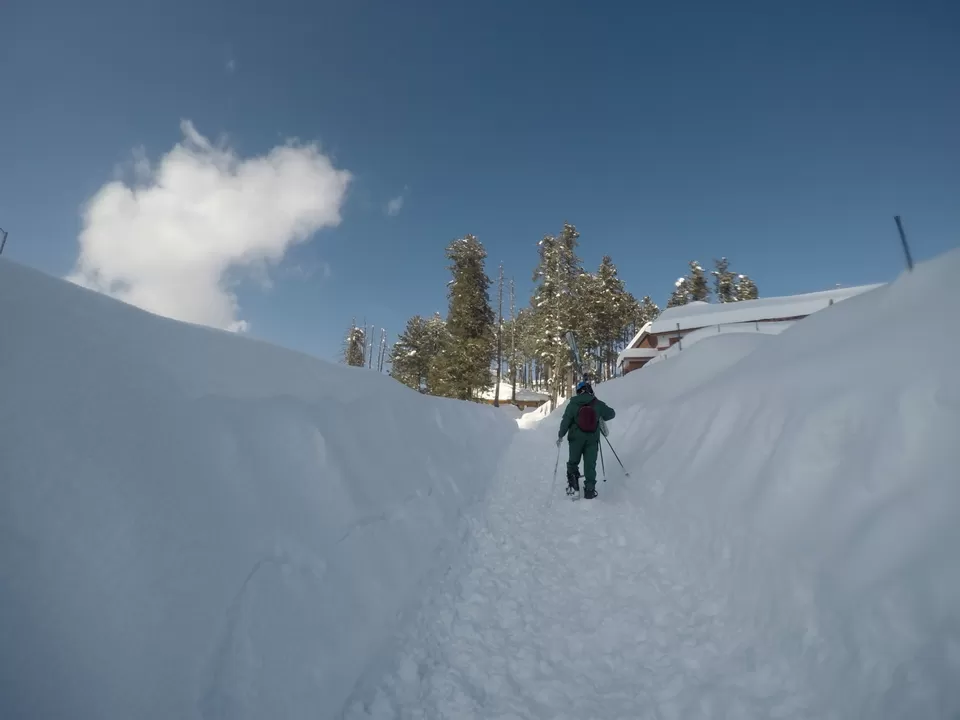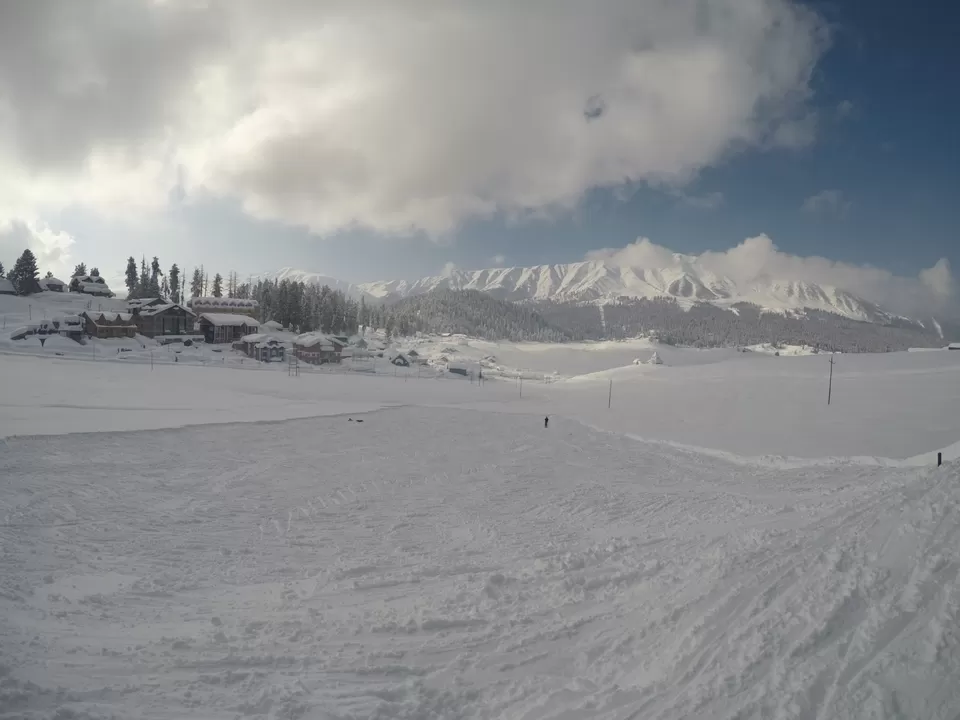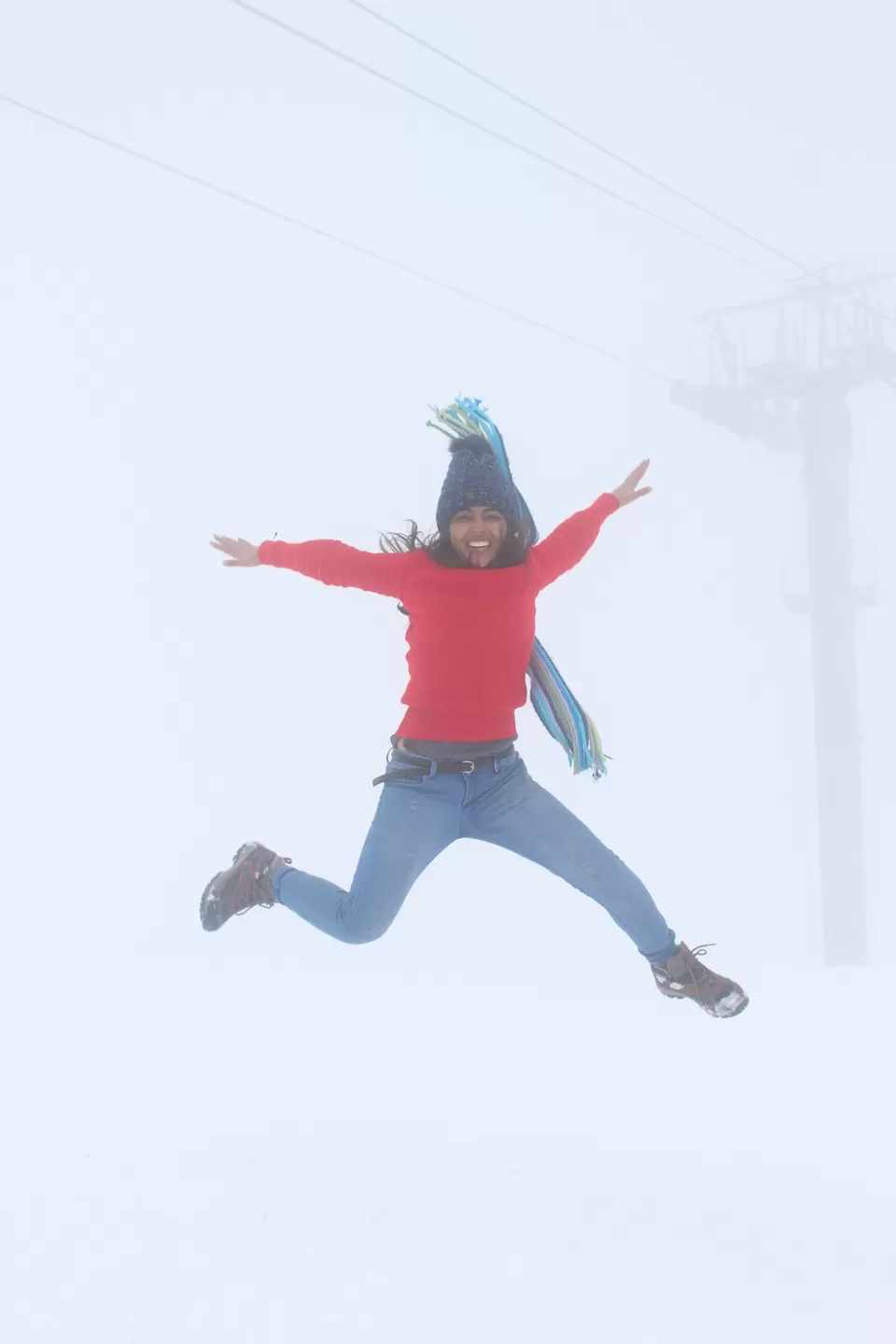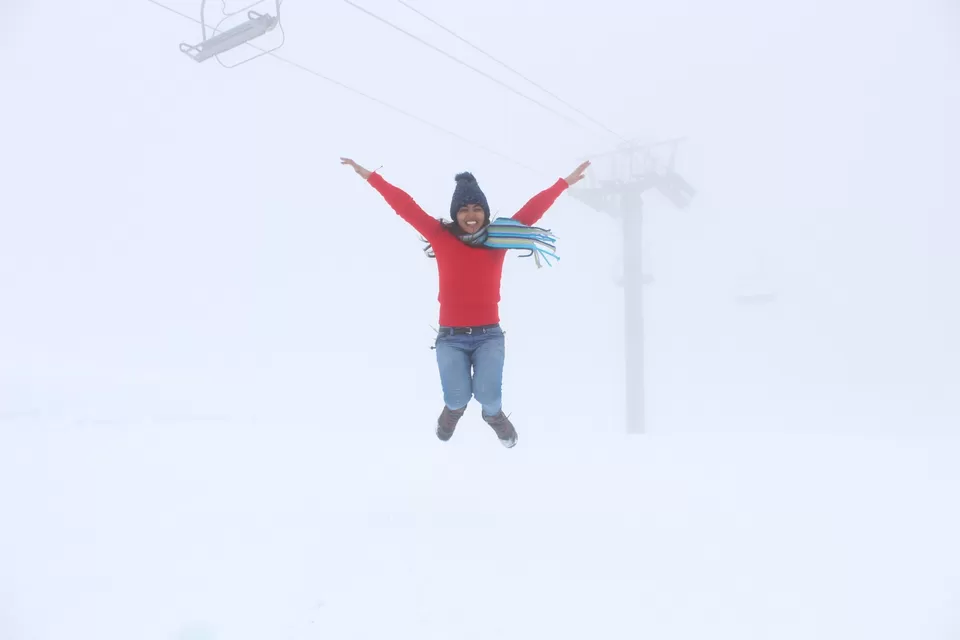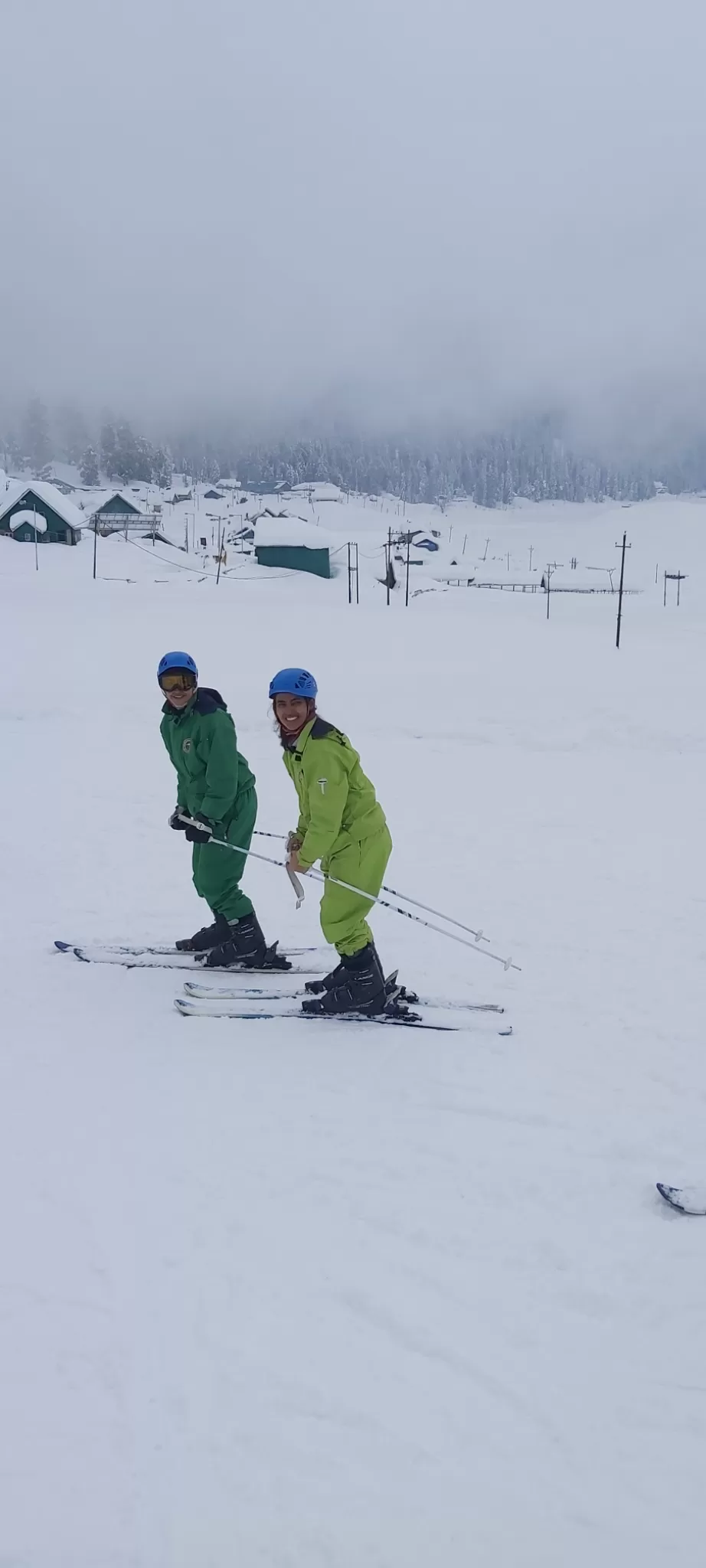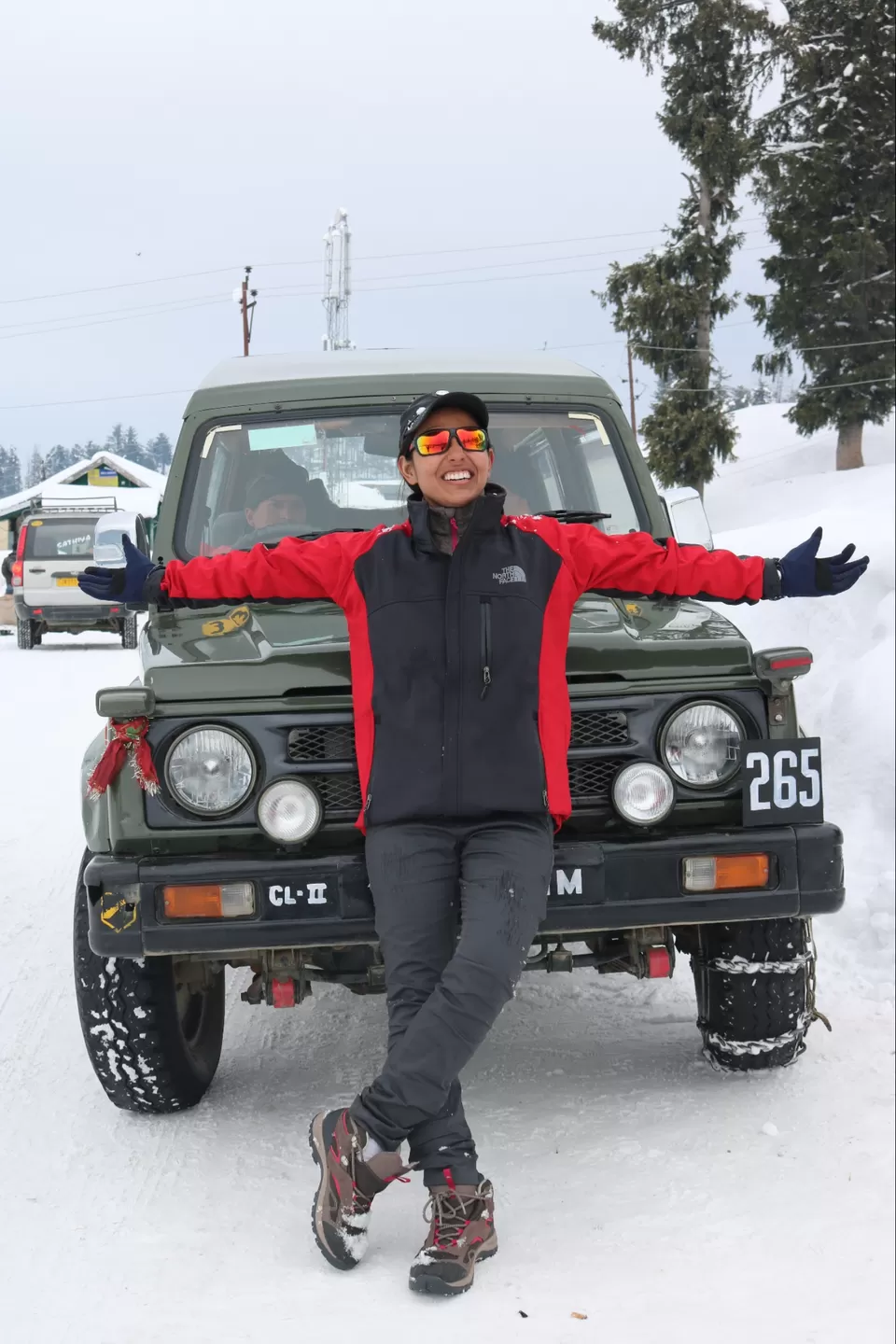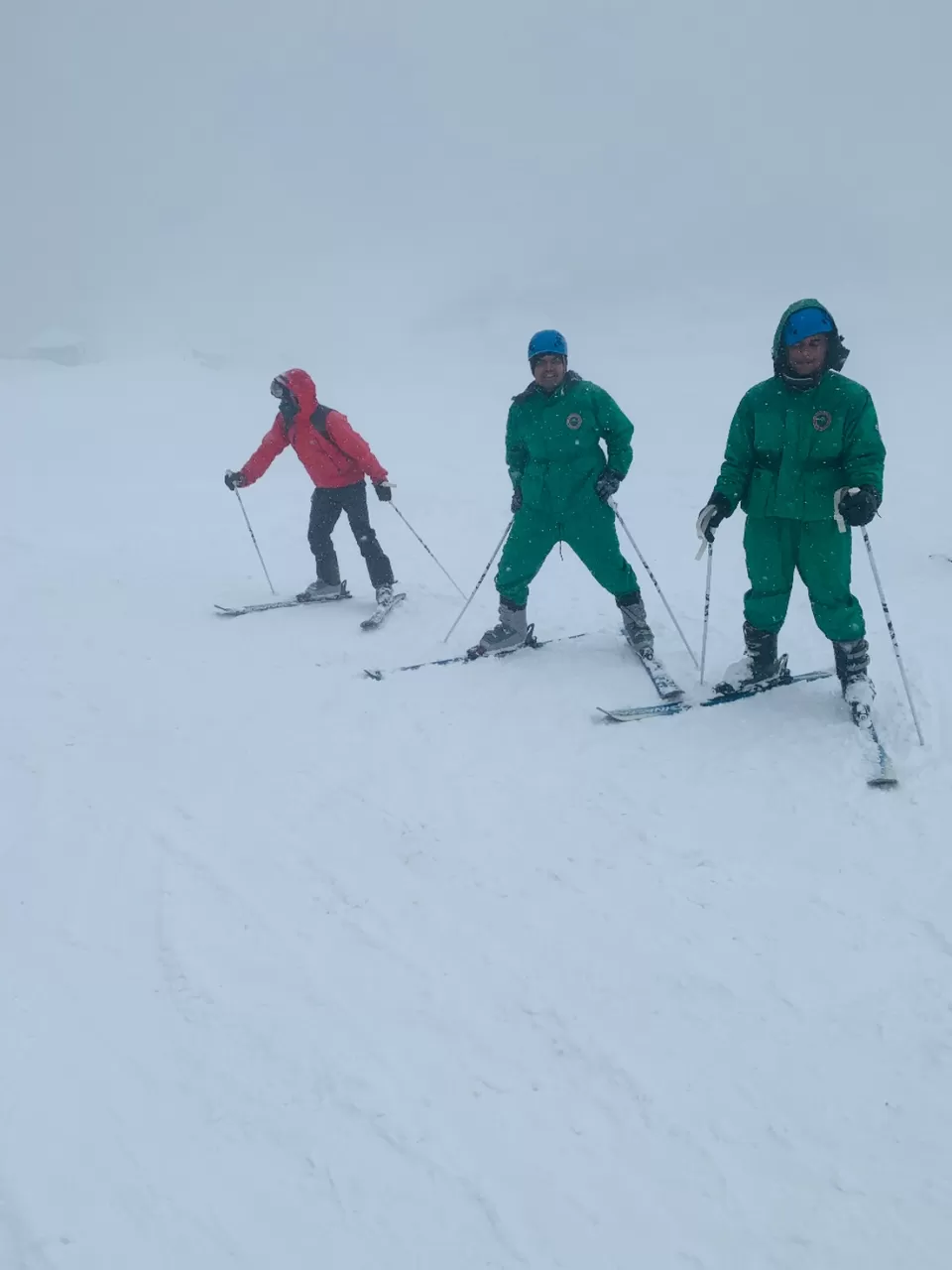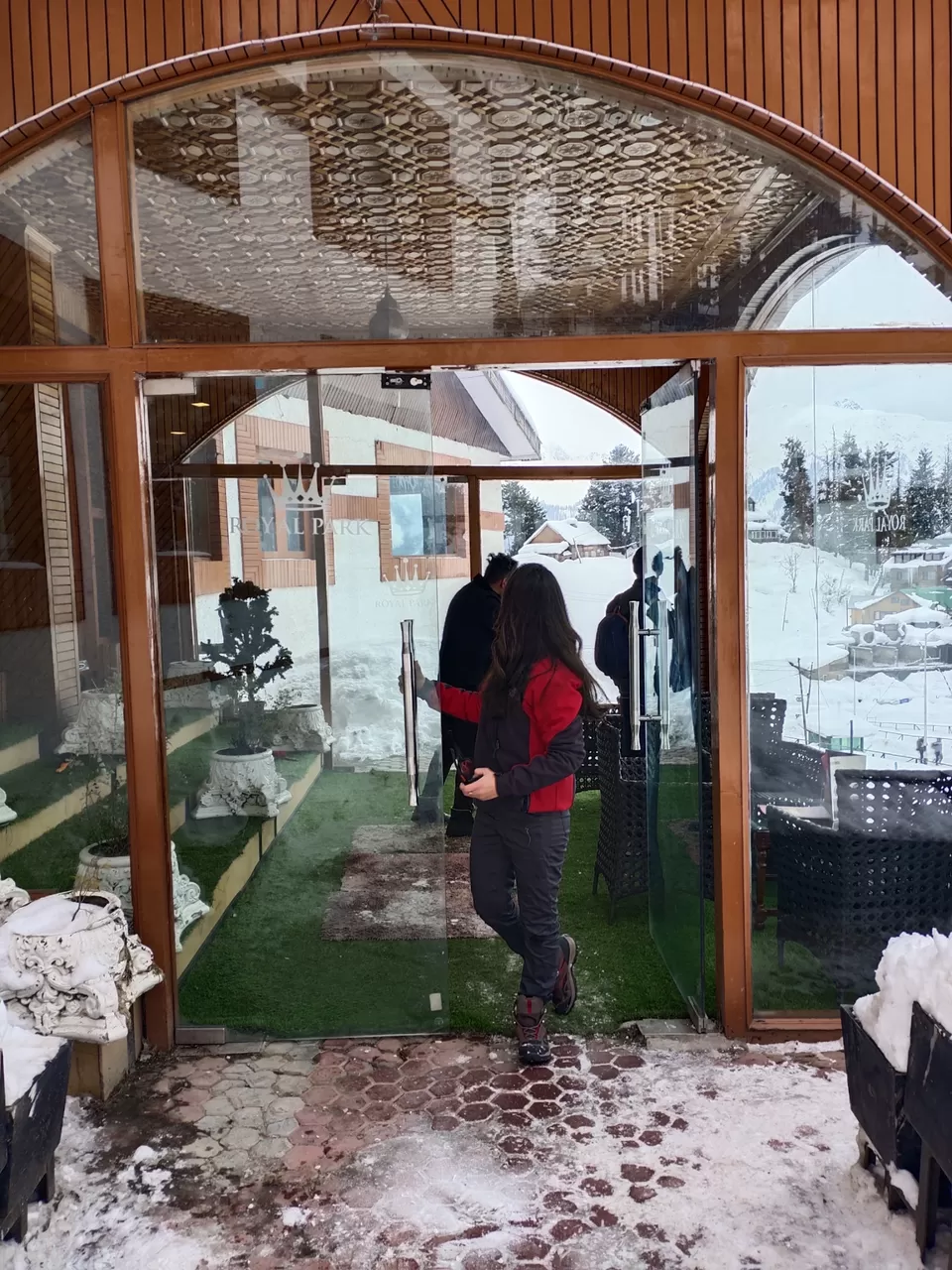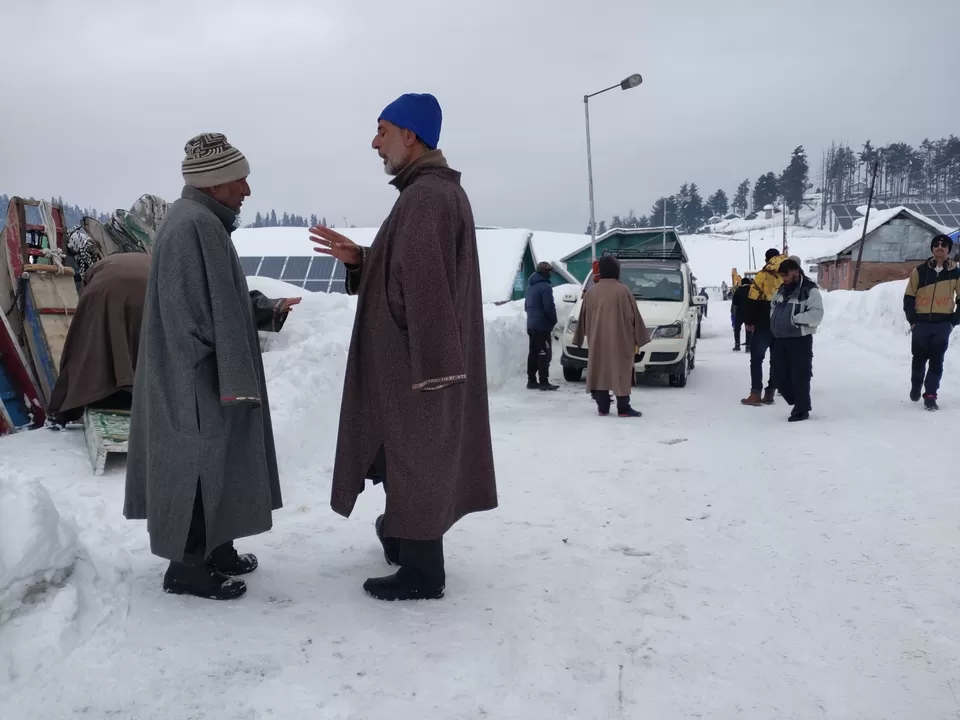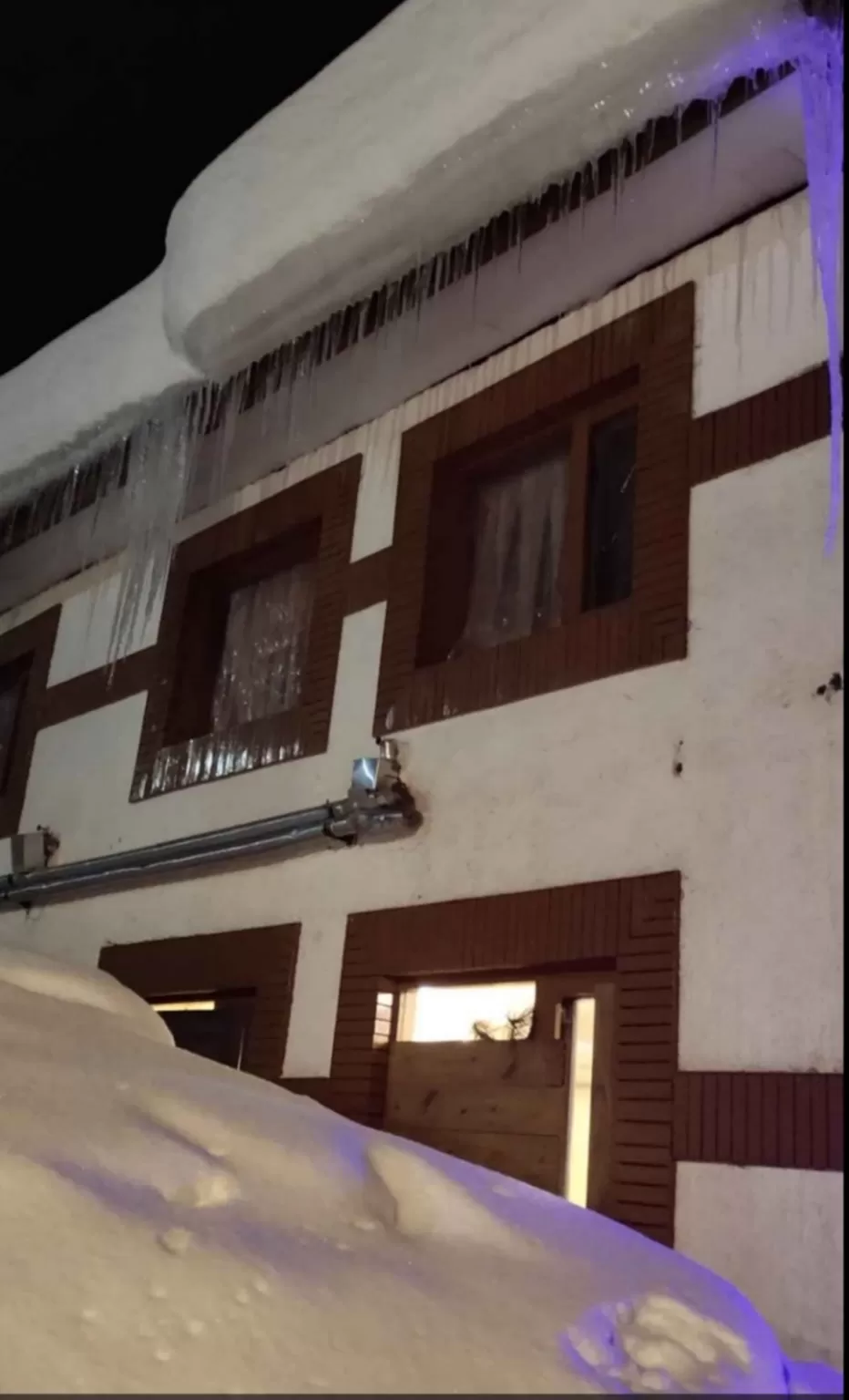 It almost fascinates me how humans have made hotels in far off places like Gulmarg and Boat houses in Dal lake with all 5-star amenities. A night stay in Boat House in Dal lake and shikara ride was whole new experience. Dal lake is very commercialized, they might overcharge you thinking you are new to the place so do bargain on boat house and shikara charges. Be careful while buying stuffs from there specially 'kesar'. It's not always real and mostly overpriced.
Anyways it was 8 am, and we were really hoping pleasing Sunrise but we had no option than to imagine it in such cloudy and snowy morning . The mesmerizing panaromic views, floating market, singing lake, and seeing people doing business there were major attraction. The lake felt super calm, chirpy birds playing around , sound of semi frozen lake like I could hear the moaning, shifting sound of ice coming in contact with flowing water and chilled winds. The cool breeze felt good over my face. And, our boat kept making its way.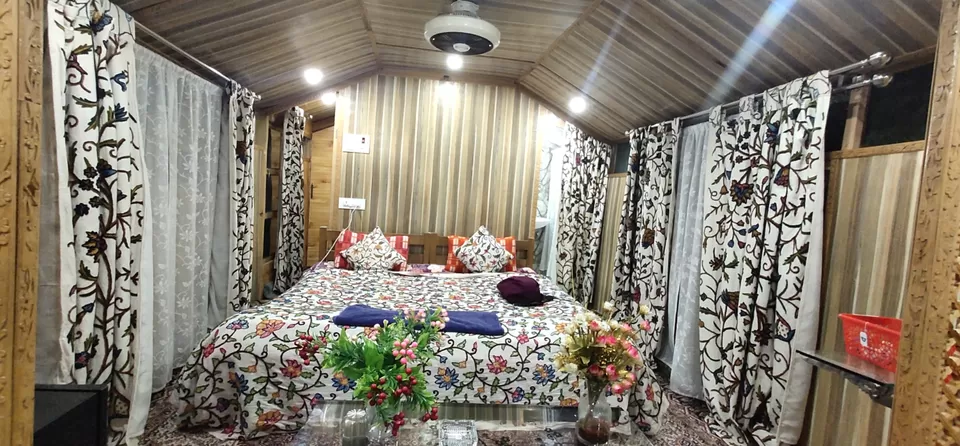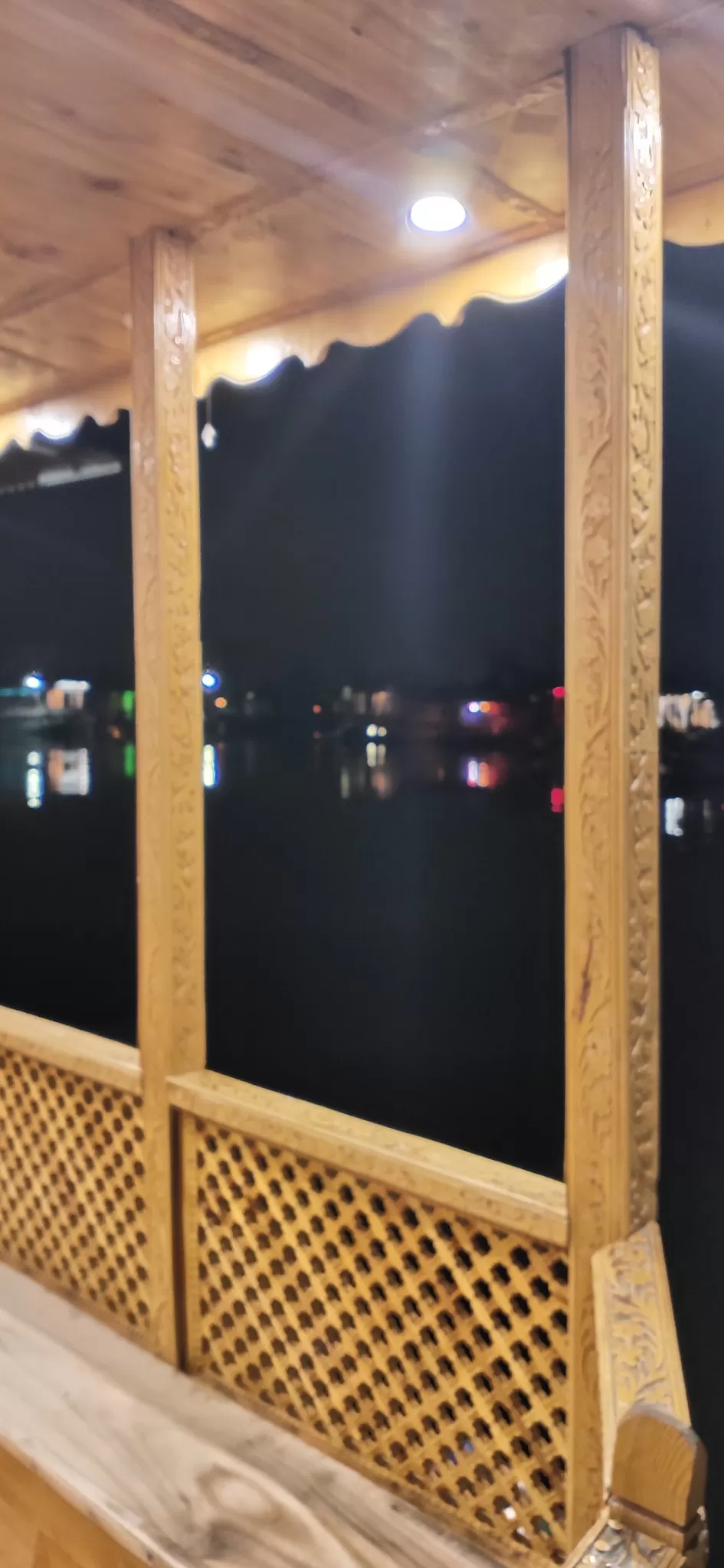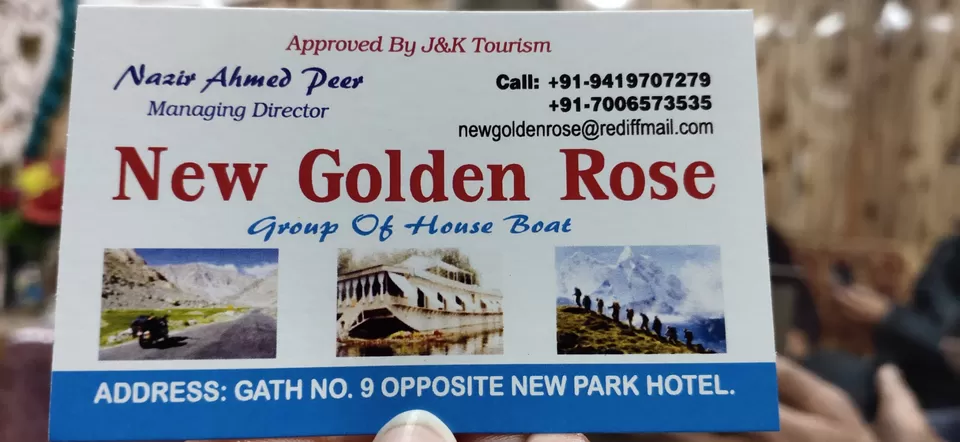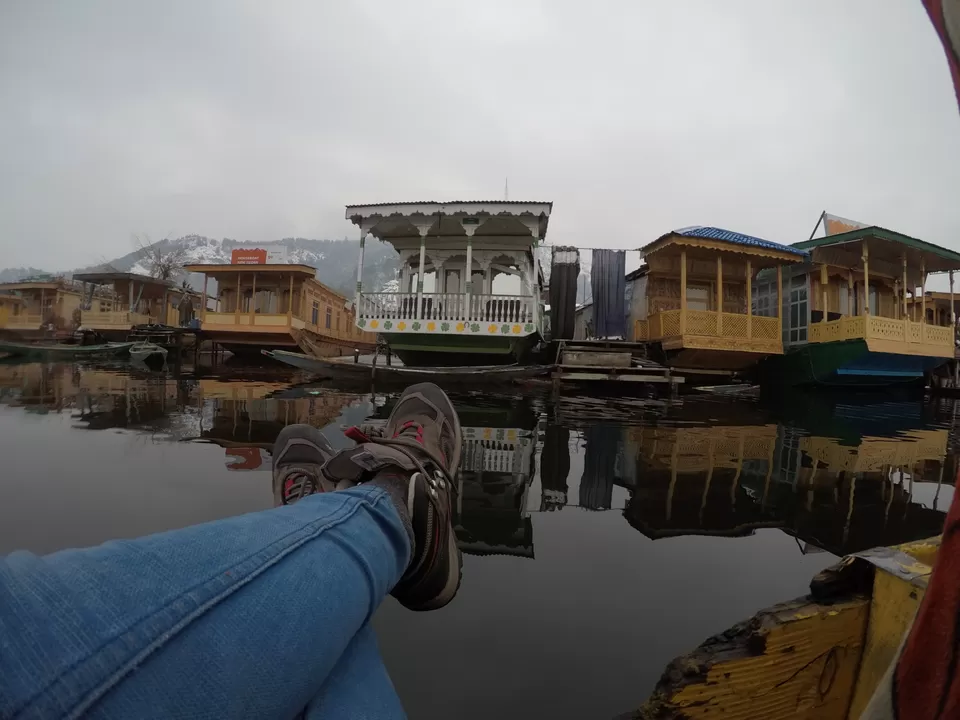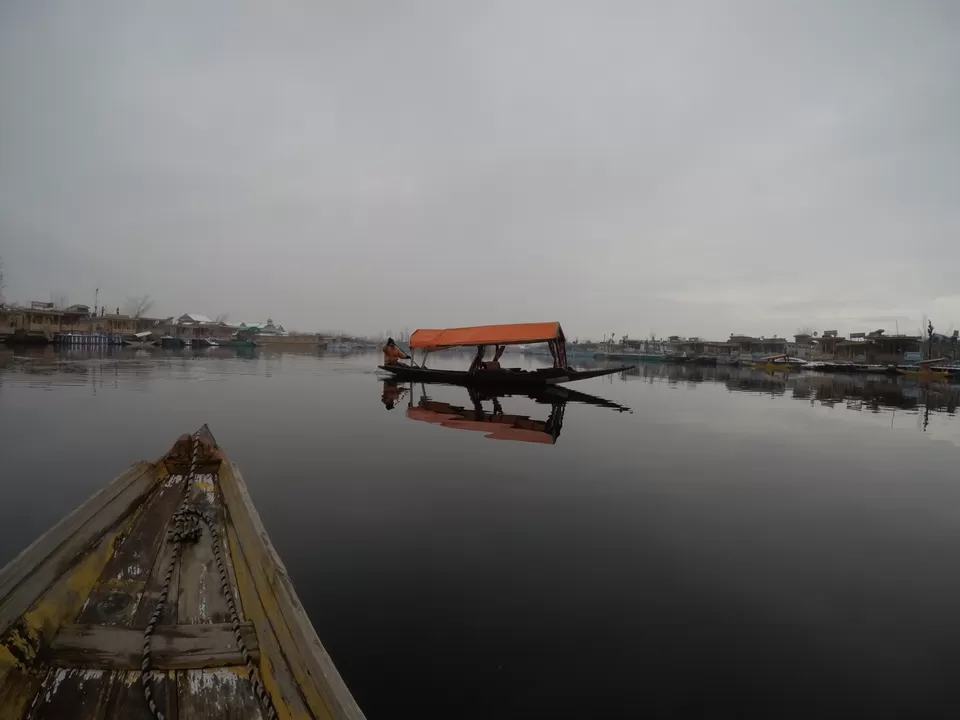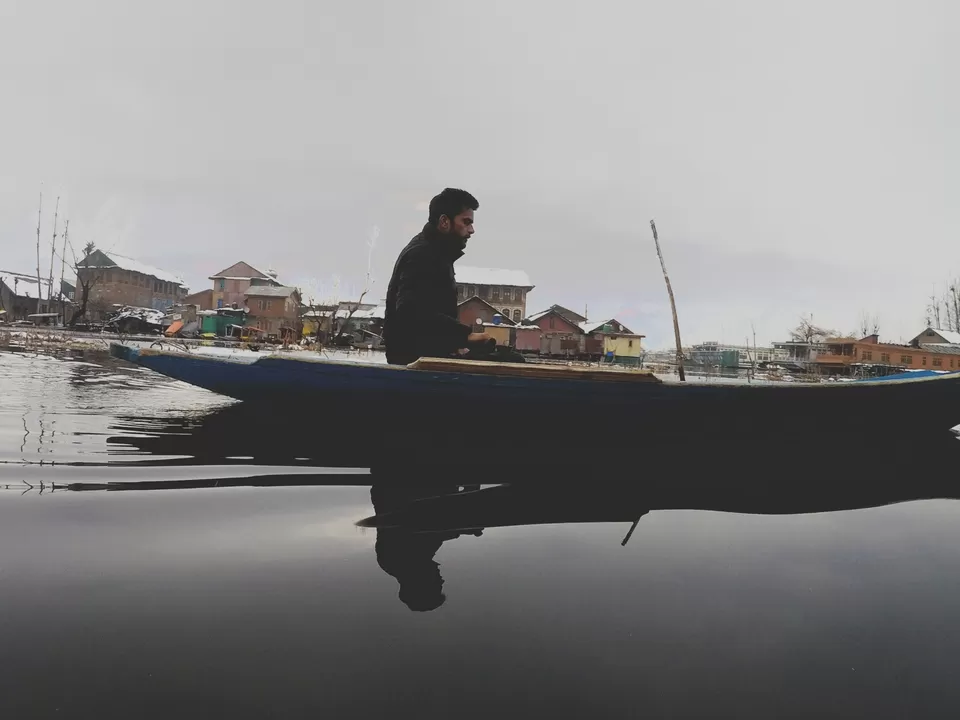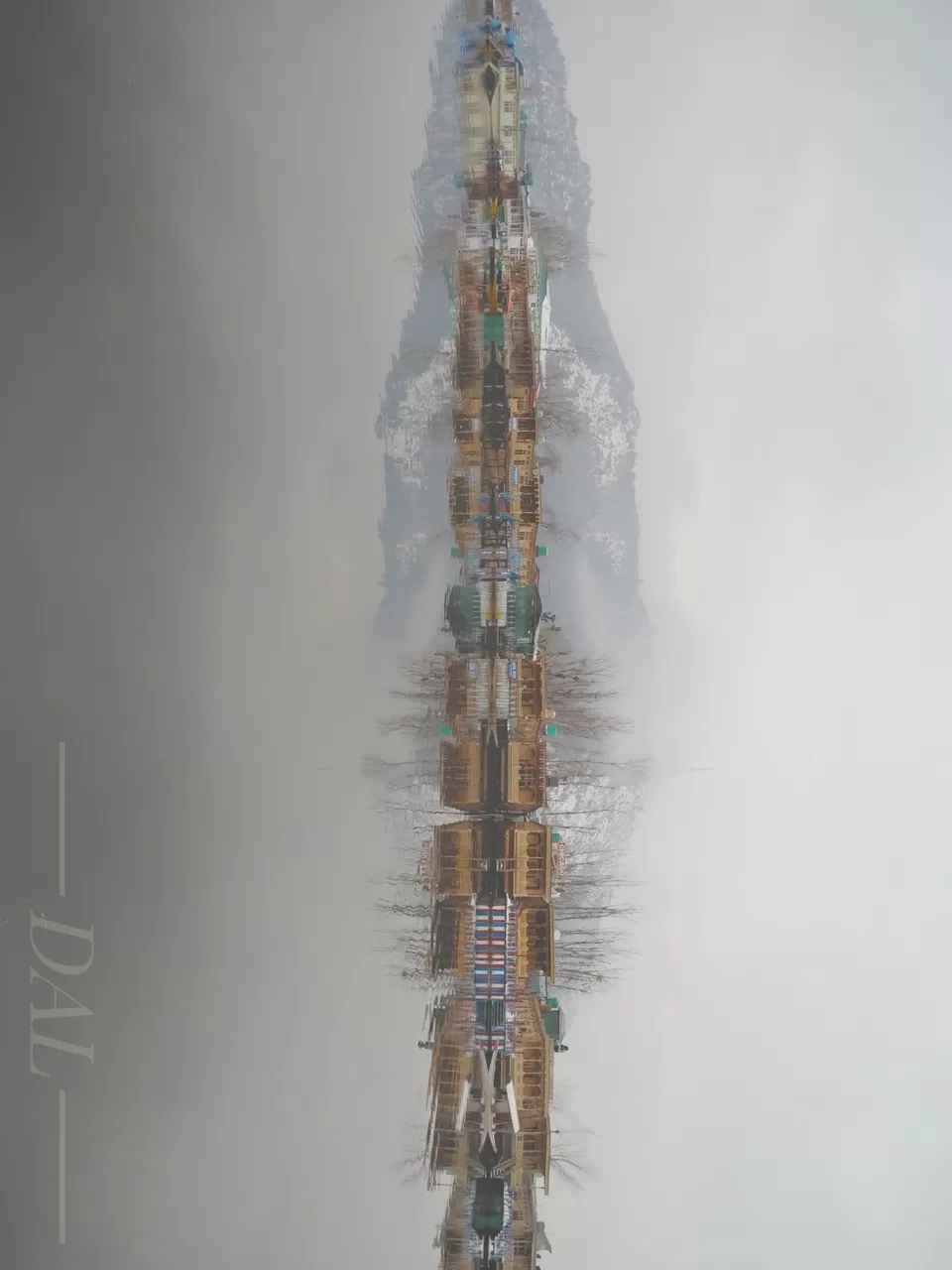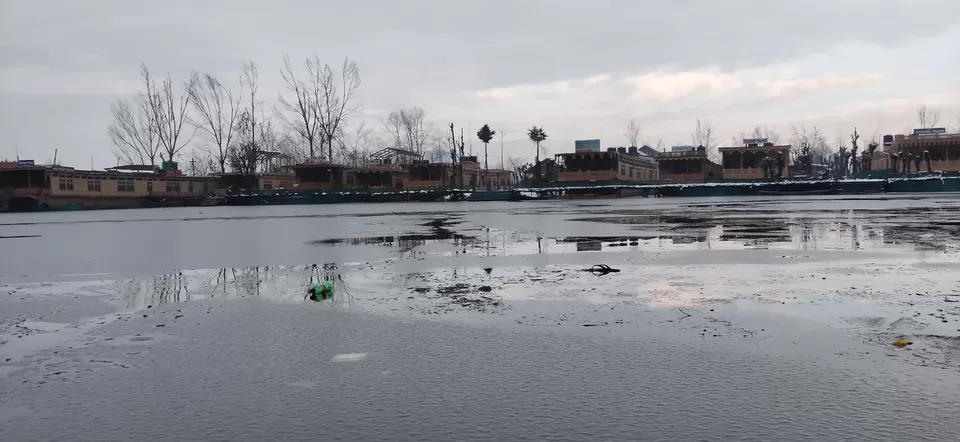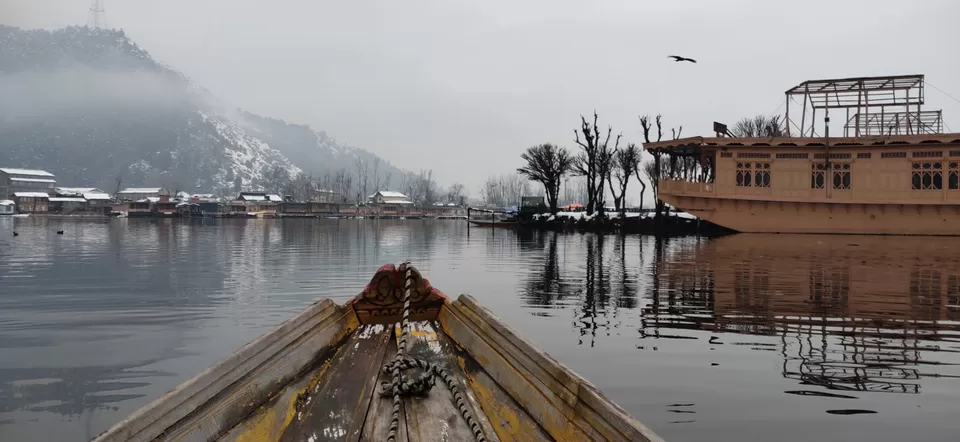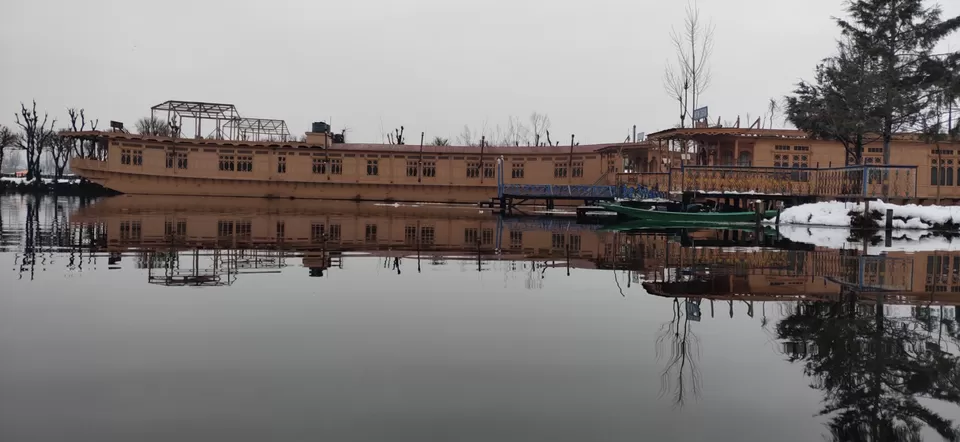 Cheers to the amazing begining of year 2020 , where I realized how media has unnecessarily hyped Kashmir being 'Unsafe'. Trust me People here are really warm & kind. Their main source of revenue is tourism so all you need is to be bit skilled so that they don't over charge you. I absolutely loved my stay and had amazing time learning basic skiing there. The diverse culture and gorgeous city, breathtaking scenaries totally left me speechless.
"Kashmir is beautiful ". True indeed!
Rest you need to be there to experience it's beauty in true sense.I bet you too will pinch yourself in disbelief.
So when you are planning your trip??