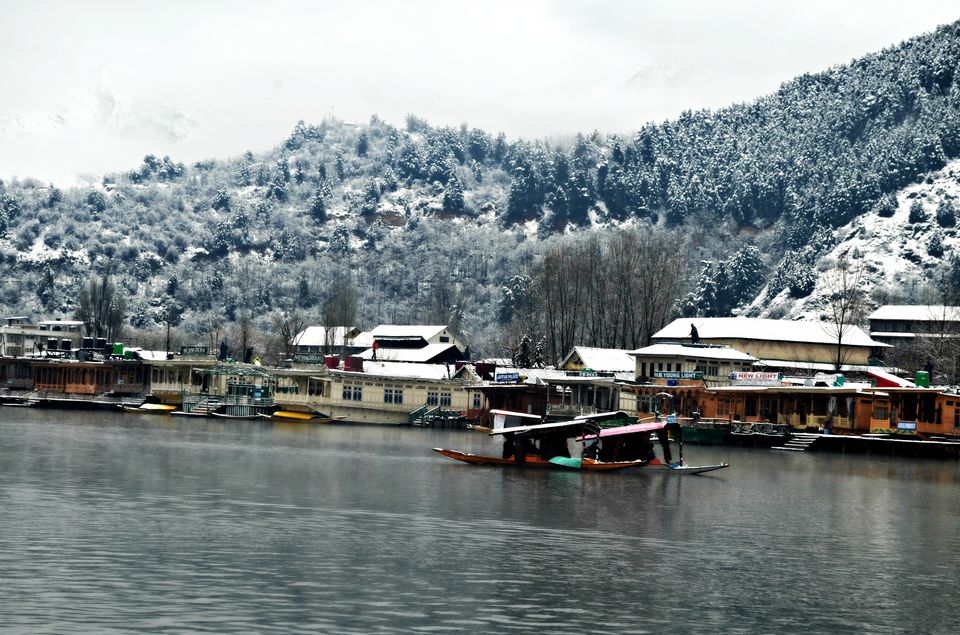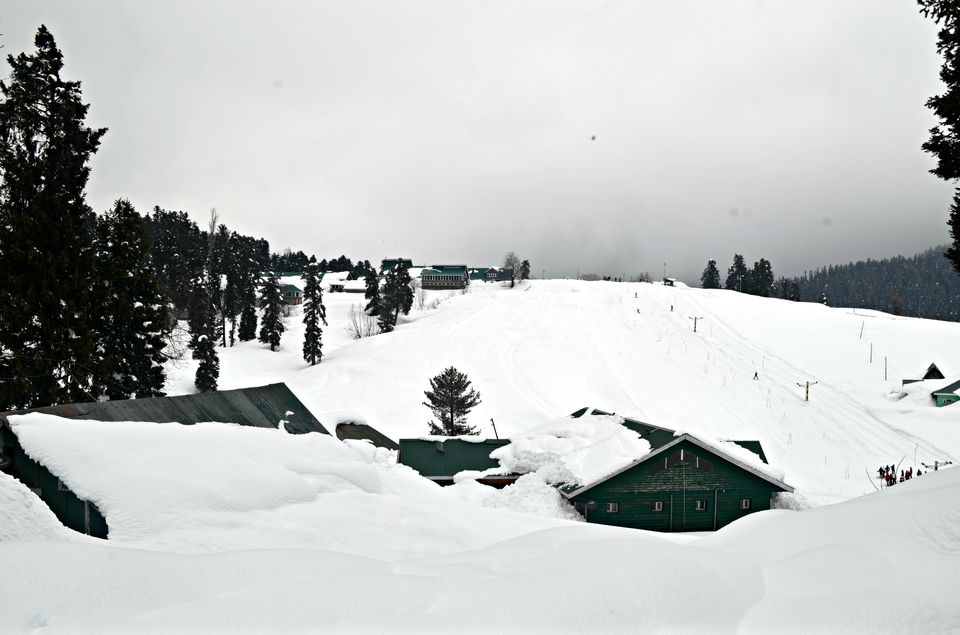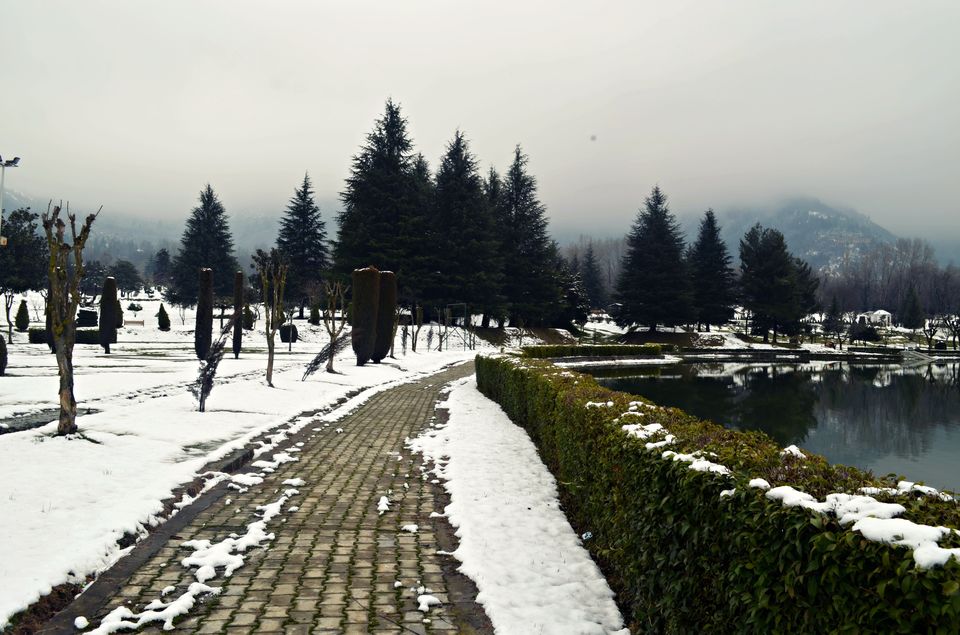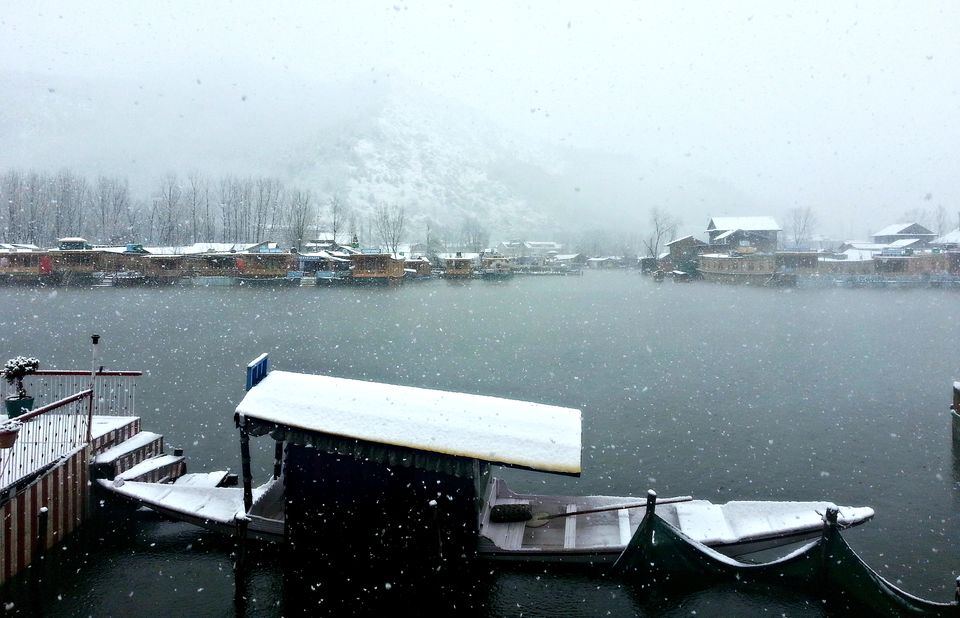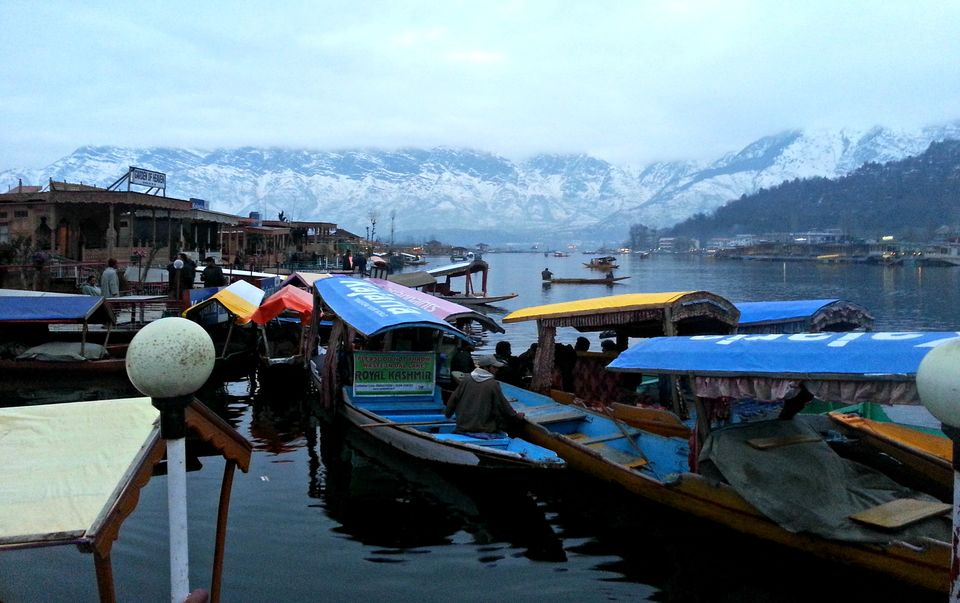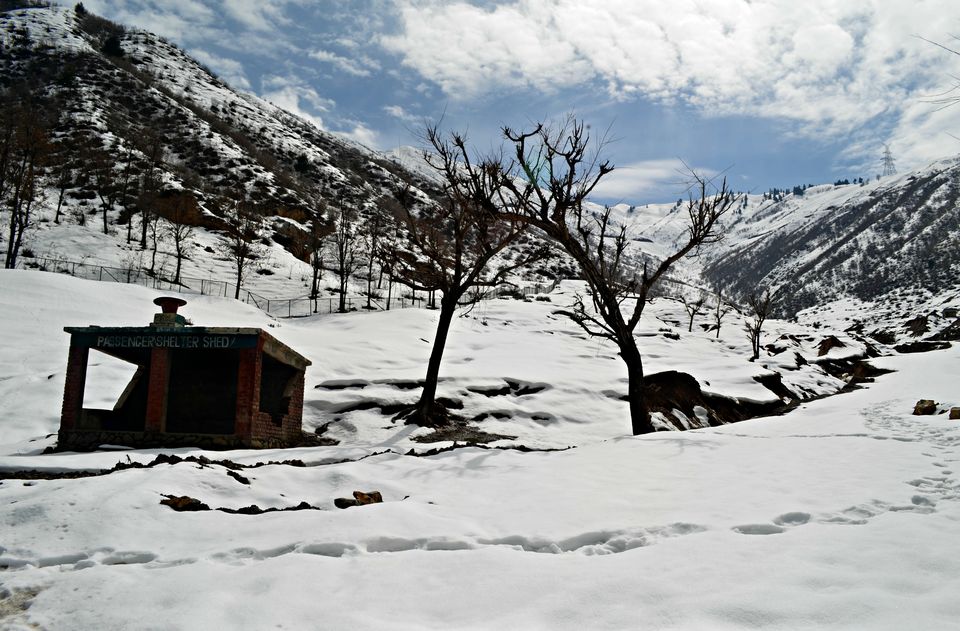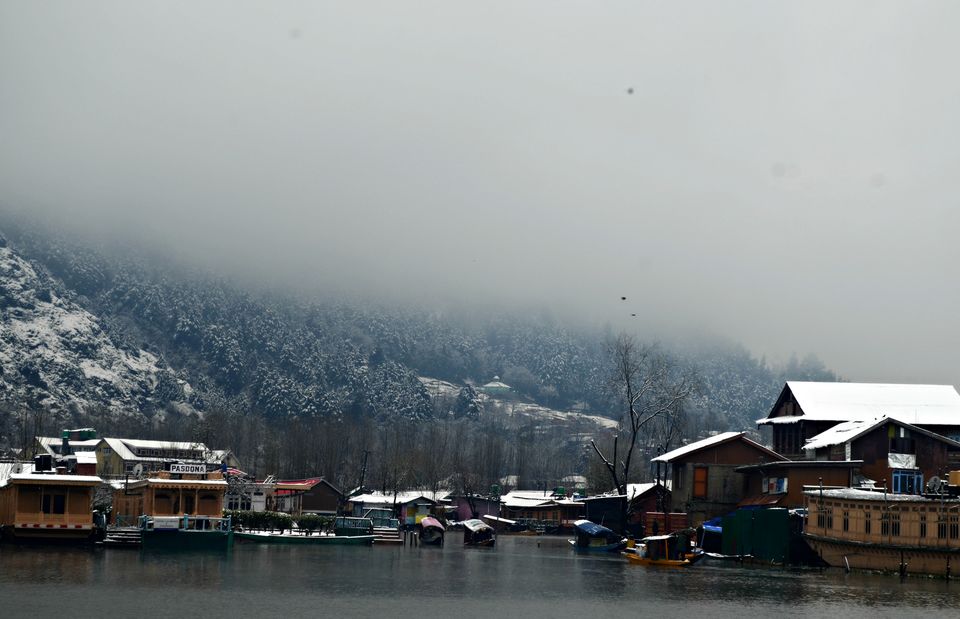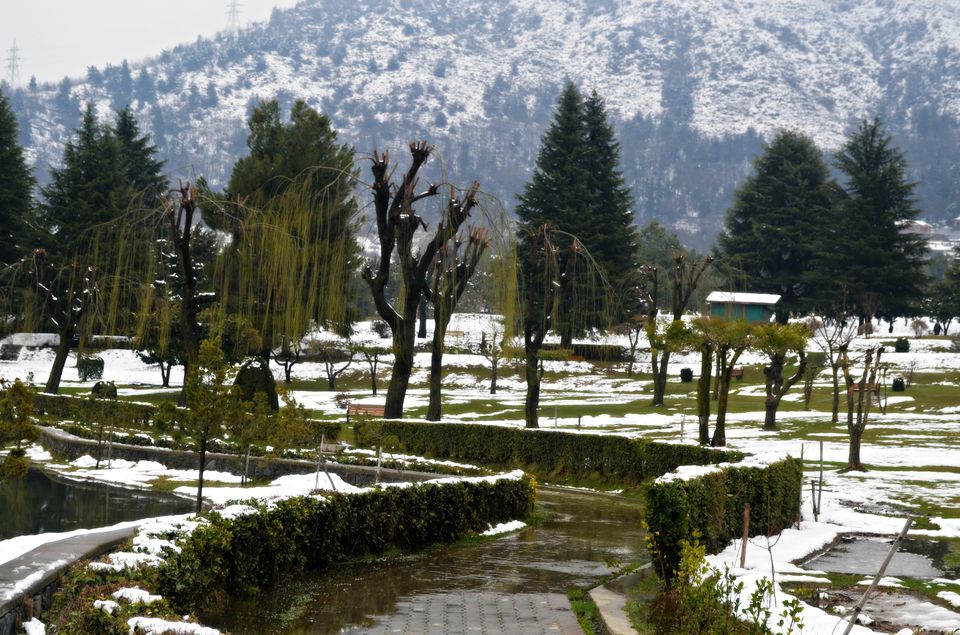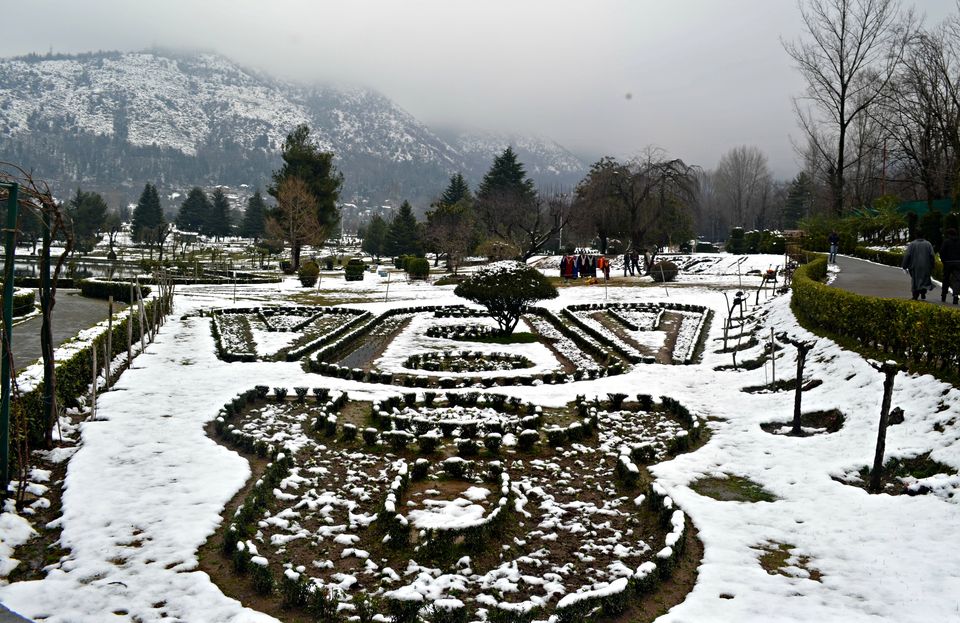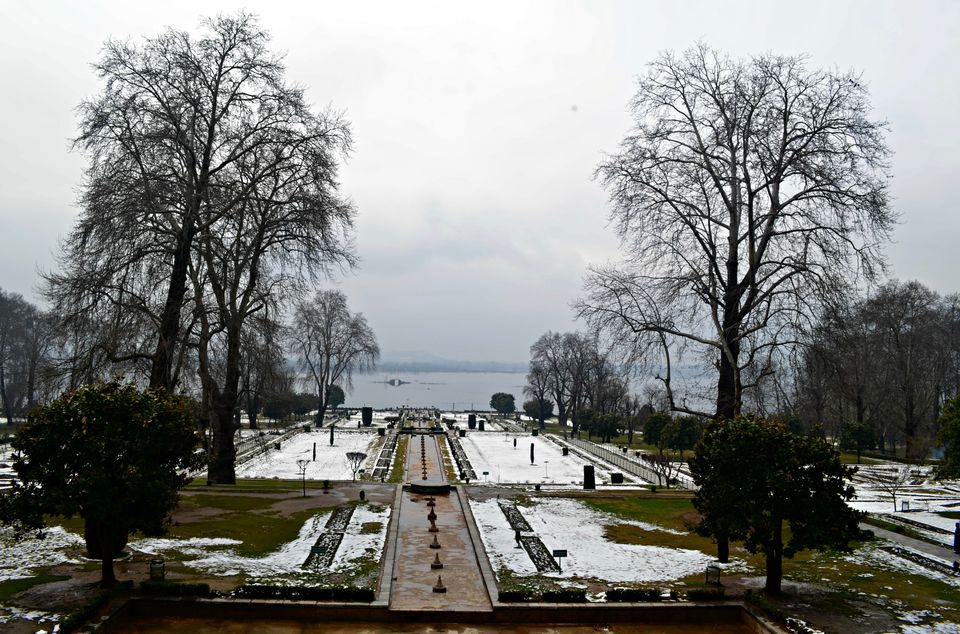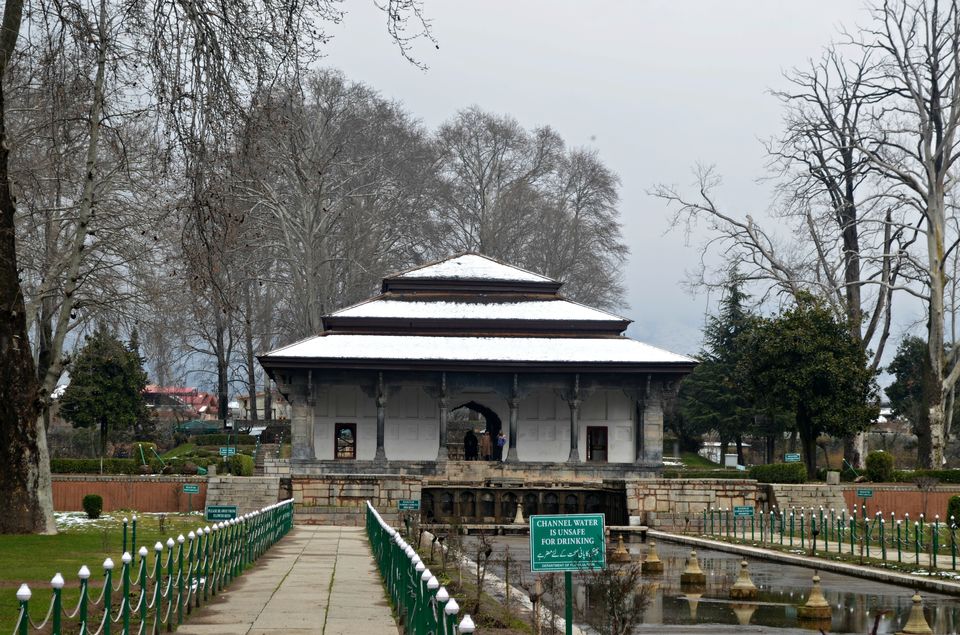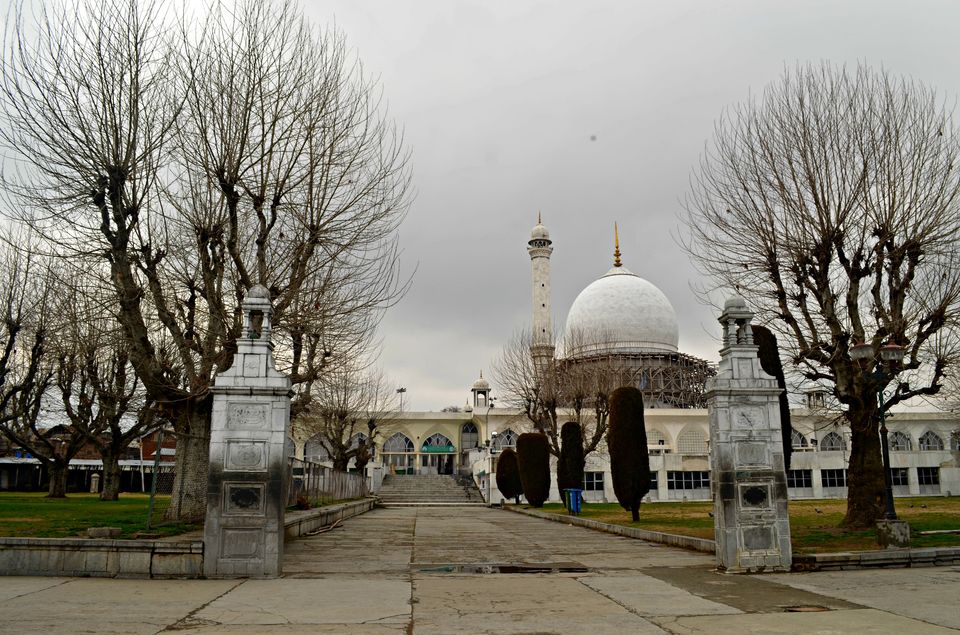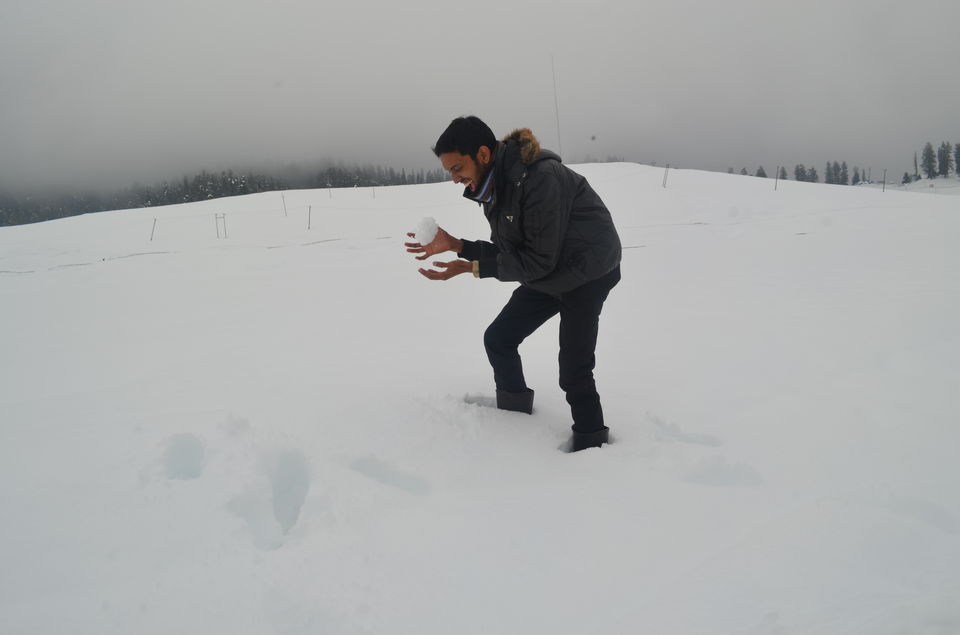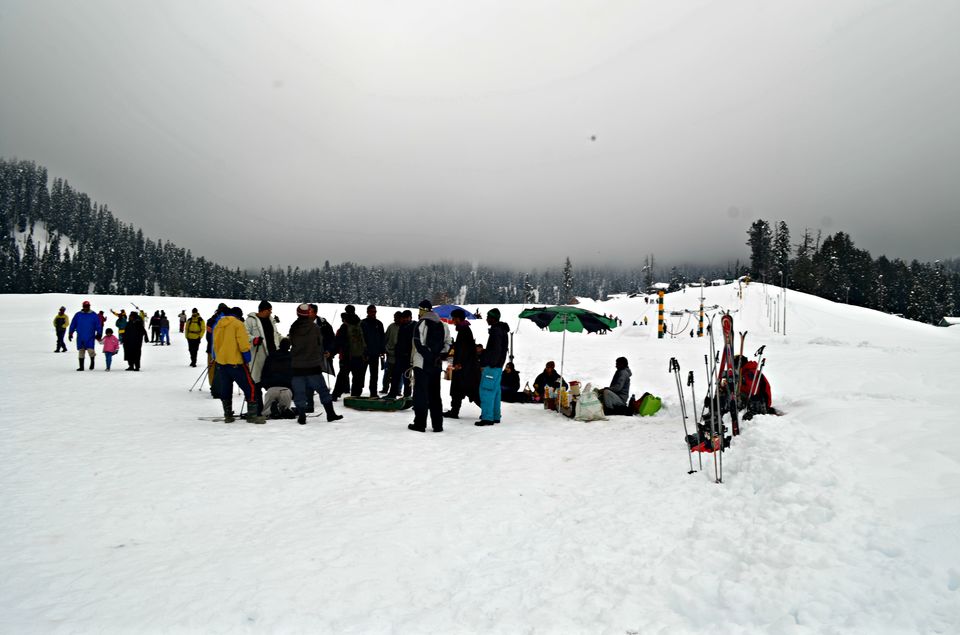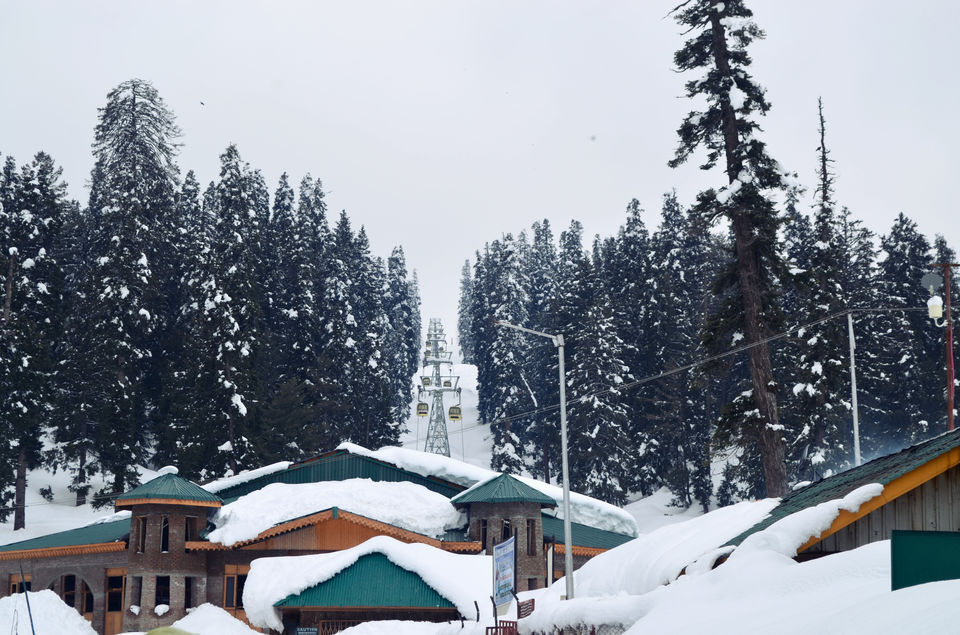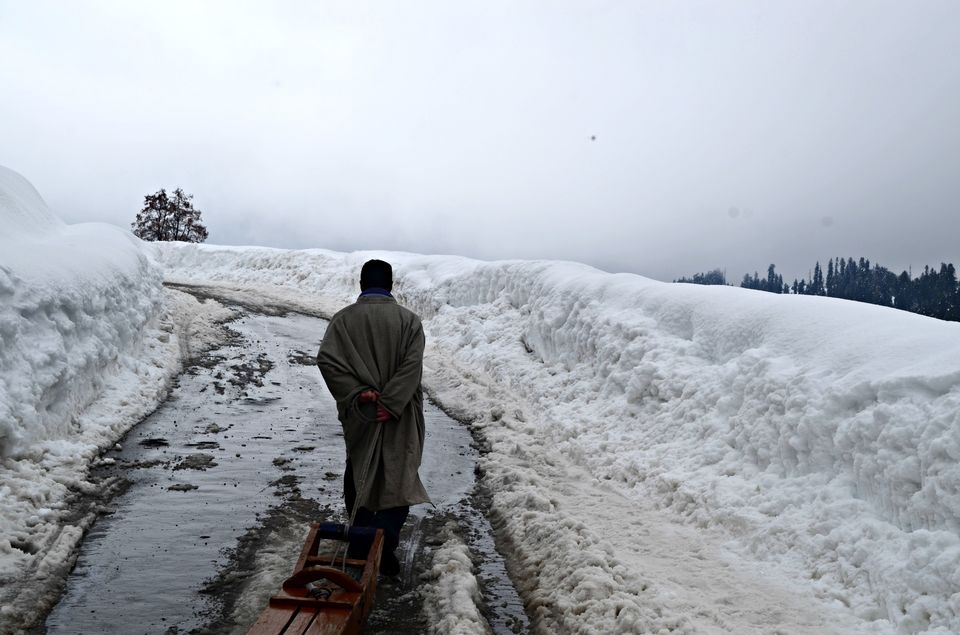 I reached at Jammu railway station on 10th March. I visited almost all the places around Jammu city on the same day with one of my friend who lives in Jammu. The Bahu fort is the main attraction in the city which is situated on the left bank of the river Tawi and is just 5km from Jammu . Being the oldest fort in Jammu it is one of the main tourist attractions . The largest aquarium in India is near to this fort. The fort is surrounded by the Bagh-e-Bahu which provides an excellent view of jammu. The very next day I went to Katra to visit Vaishno devi temple.It is inside a cave located in the folds of the three peaked mountain nammed trikuta.
I reached Srinagar at 8pm .The temperature was 1' Celsius at that time and was chilling cold. My friend was waiting at the ferry port to pick up me by a Shikara. Shikara is a small indegenous boat to commute in water. They live in a small island situated on Nigeen lake,which is a small lake adjacent to and connected to the massive and flamboyant Dal lake.It is opined by many as a much cleaner, quieter and serene destination. I have fallen in love with nature's elegance already even before boarding the shikara .They were very warm and welcoming people. They treated me by giving extremely delicious feast to my taste buds as I thoroughly enjoyed the food. My friend bought something on the floating market while going home. After reaching back we planned the trip for the next day.
Next day dawn when I woke up I had the sight of breath taking view of Dhal lake with first rays of sun passing through the mist . It was a cold rainy day. I have not experienced anything as beautiful as Dal Lake in my whole life till now. No words could explain the elegance that I witnessed. In my 1 week time at Srinagar, I have made the most memories at the Dal Lake, as it has so much life to it. Enjoyed the shikara rides and indulged into shopping along the Dal Lake, listening to the rythemic spells of sound as water splashing against the oars, and looking at the glare of rays through the snow clad mountains visible at a distance. But the beauty apart, the first three days I couldn't visit any other places around Srinagar because of snow fall. But I enjoyed a lot . If you are a snow lover, take a trip in winters. Fall season has a different kind of beauty to it as the roads will be covered with full of snow and the mild chilliness you will experience will make you poetic and romantic as it will give you a new meaning to your senses perceiving the beauty of nature. Every morning I woke up to the view of foggy mountains around dhal lake.
On 5th day I got ready and left for the city tour in Srinagar. I have made a list of few places in and around Srinagar including Hazratbal, Nishat Bagh Gardens, Shalimar Bagh Gardens, Chashm-e-Shahi Gardens, Pari Mahal, Shankaracharya temple, Hari Parbat, Jama Masjid, Lal chowk, traditional bazaar, etc. I would recommend you to visit all these places in Srinagar.
Next day I headed to Gulmarg via Tanmarg by share taxi. Gulmarg, Situated at a height of about 8,000 ft this small town and has become a popular skiing destination. The Gandola ride to the top is a combination pack of fun and adventure and it is best to take a guide along with you who can explain the history of the place. Gulmarg was first on my list and the snow capped mountains took our breath away. For someone who had never seen snow before this it would be a sight to capture. I Spent the day skiing through the vast whites along with friendly instructors. I would recommend to take the gondola down for getting breathtaking views of the valley.
On the way back from Srinagar to Jammu by road through NH-1 which is about 300 km in distance and will probably take around 8-9 hours to reach Jammu. I was stucked in the mountains due to blizzards and roads were closed by the army. It became the most wonderful memories in my life as I stayed inside the car for two days at somewhere in middle of the snow clad mountains. I returned back home with life time memories that are still fresh as ever and I could cherish it later in my life as 'Down the memory lane of Kashmir'.