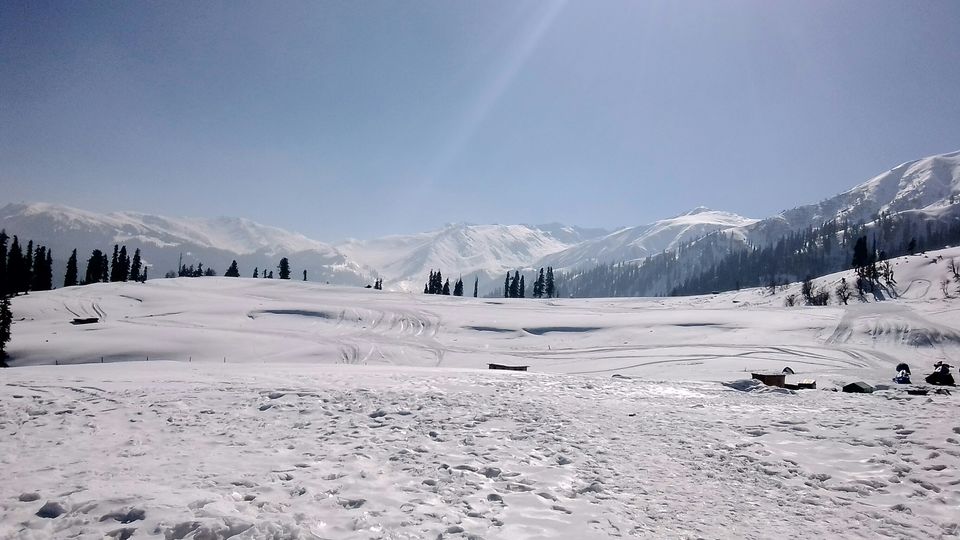 The one who said Kashmir is heaven( jannat) on Earth is absolutely true. Yes! it is & it is here. Gulmarg is one of the best places to visit. We had 3 days planned trip by United royal tours and travels. We started our journey from Delhi to Srinagar.
After landed we straightaway headed towards Gulmarg, saving Srinagar for the last day. Gulmarg is almost 51km away from Srinagar approx it take 2 hours by taxi. While on the way we are excited & blissfully dazzled by the phenomenal natural beauty.
We reached in the afternoon, a warm welcome given by the hotel with swagat drinks after that we freshen up & explore local surroundings.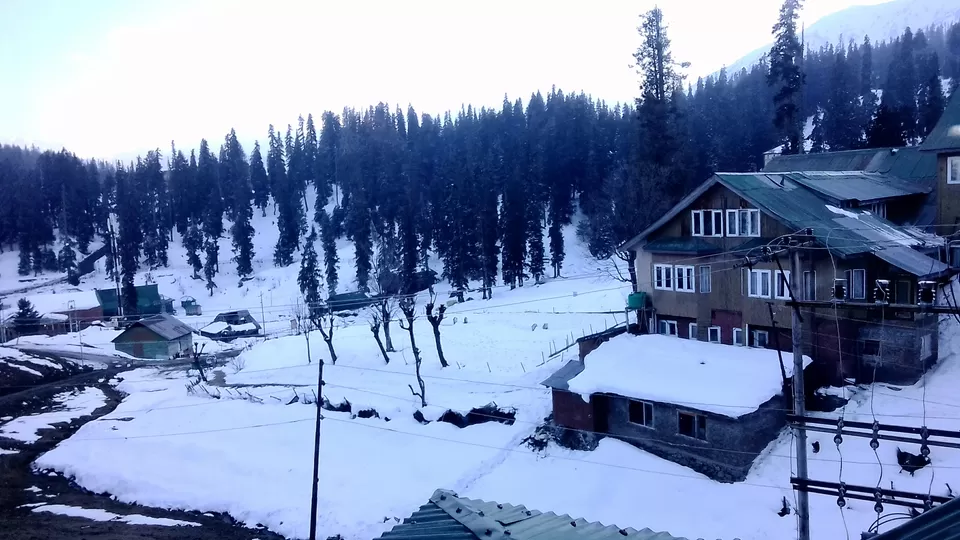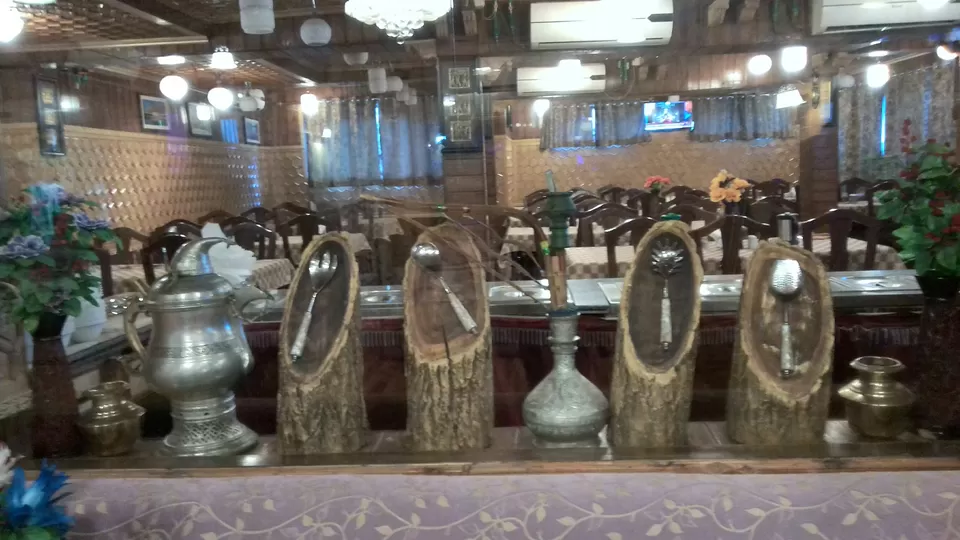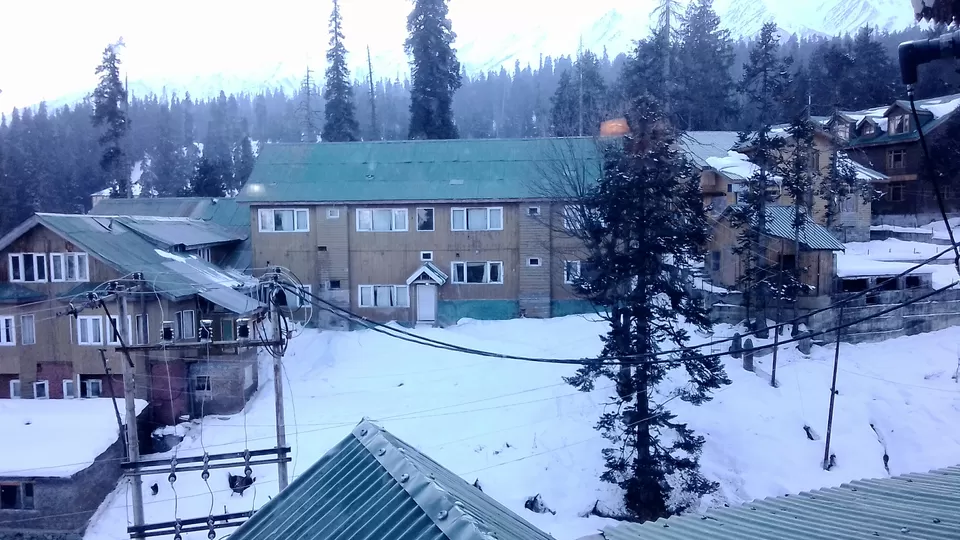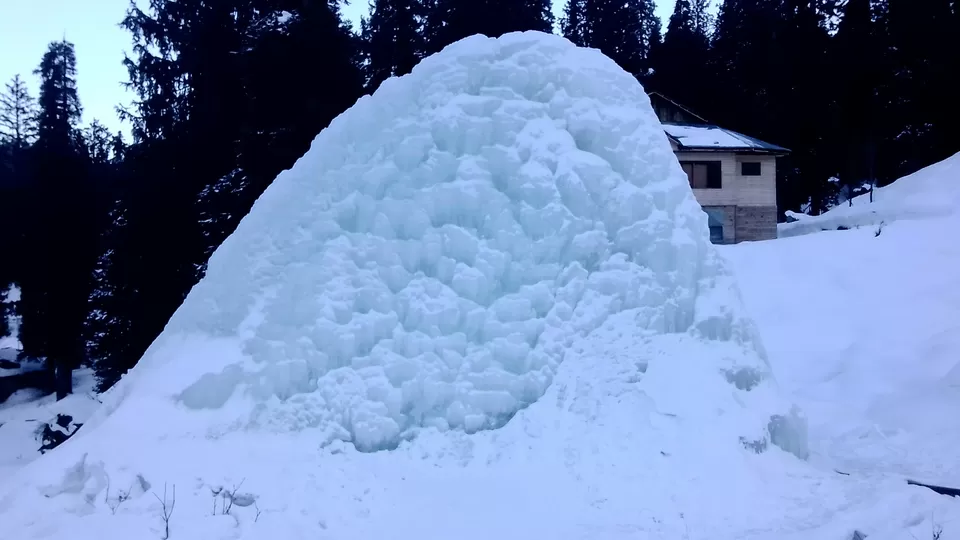 Next day we woke up early had breakfast & went for our gondola ride as we booked tickets online before our trip.
Phase -1 Gondola to Kungdoor as it is a time of January one can overwhelmed by the spectacular view from the height of 10168 ft of snow clad peaks ,alpine trees & plethora beauty of Himalayas, snowiest valleys & landscapes. On kungdoor mid- station we settled down for the famous kashmiri #kawa. We spend almost a day & enjoyed lot of activities famous skiing , snow scooter ride & sledging under the guidance of expert instructors.
Cost of expenditure for activities:-
Skiing - 1500-2000 per person
Snow scooter- 1500-2500 per person
Sledging- 1000 - 2000
Notes:-
Book gondola tickets online before your trip.
Bargain as much as you can for activities it will help you to save your pocket.
Pack woollen clothes ,extra pair of shoes & sunscreen.
An umbrella if you visit during Dec - Jan.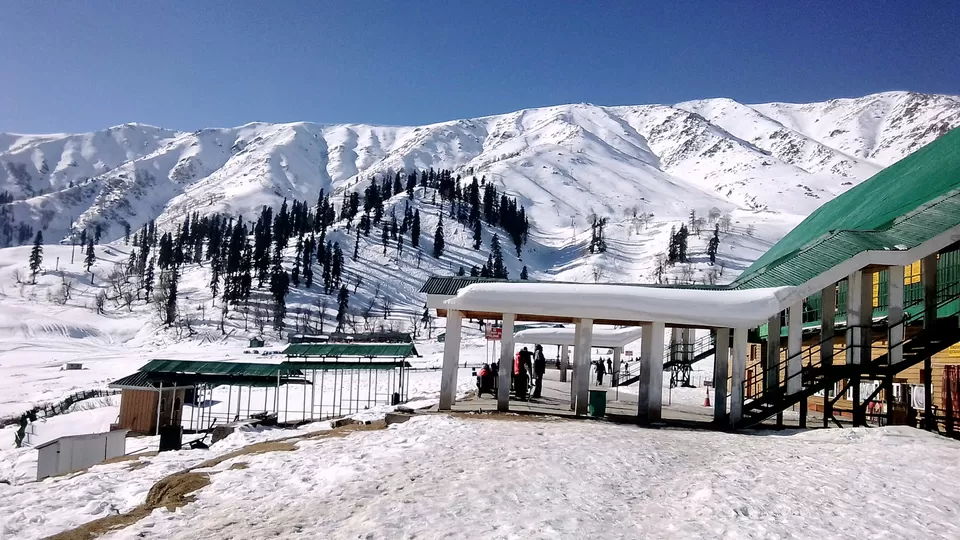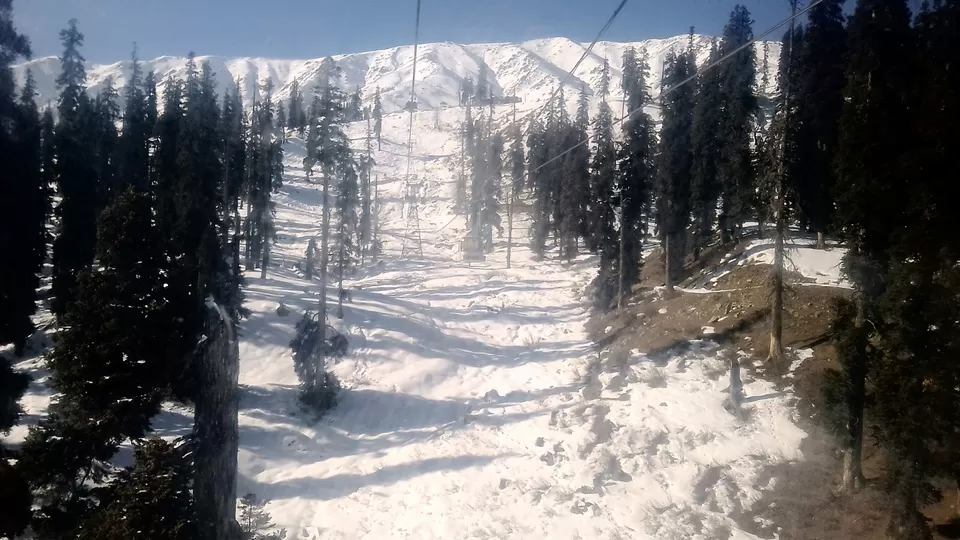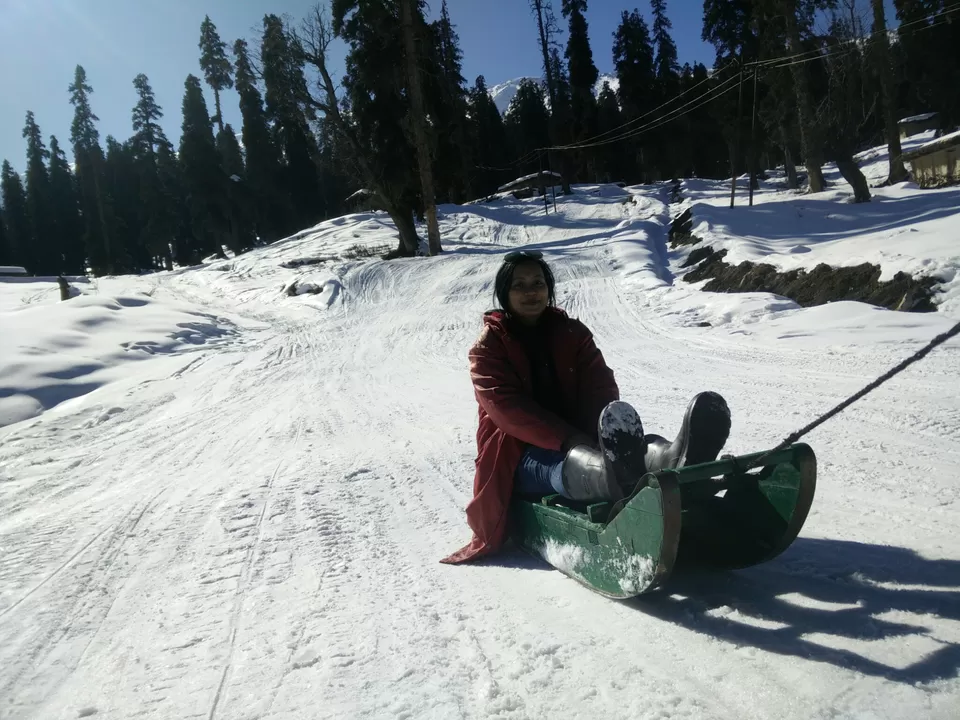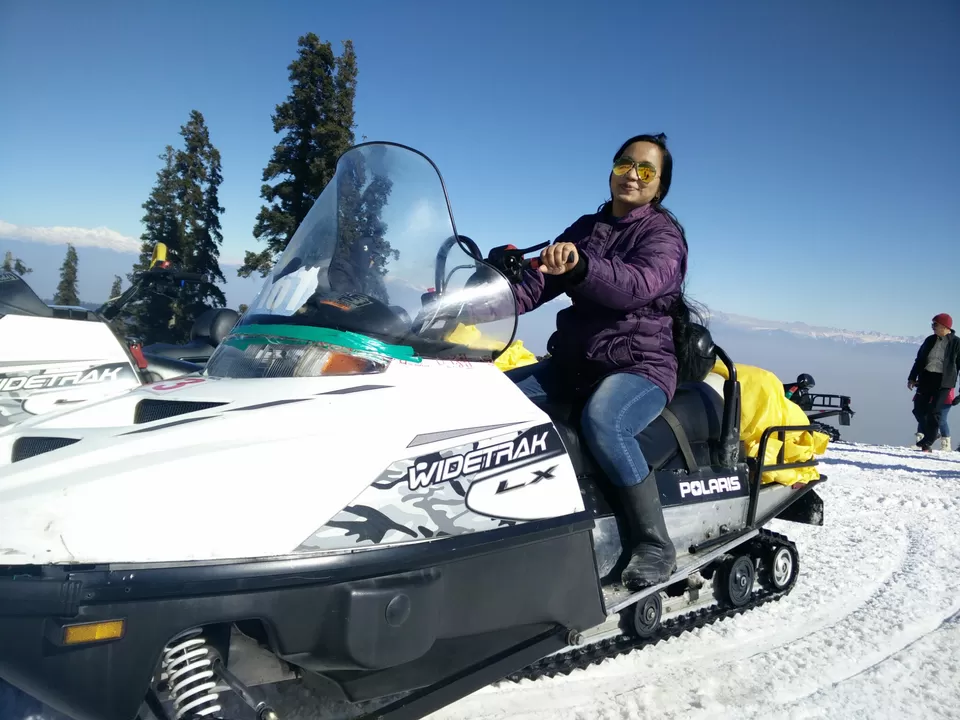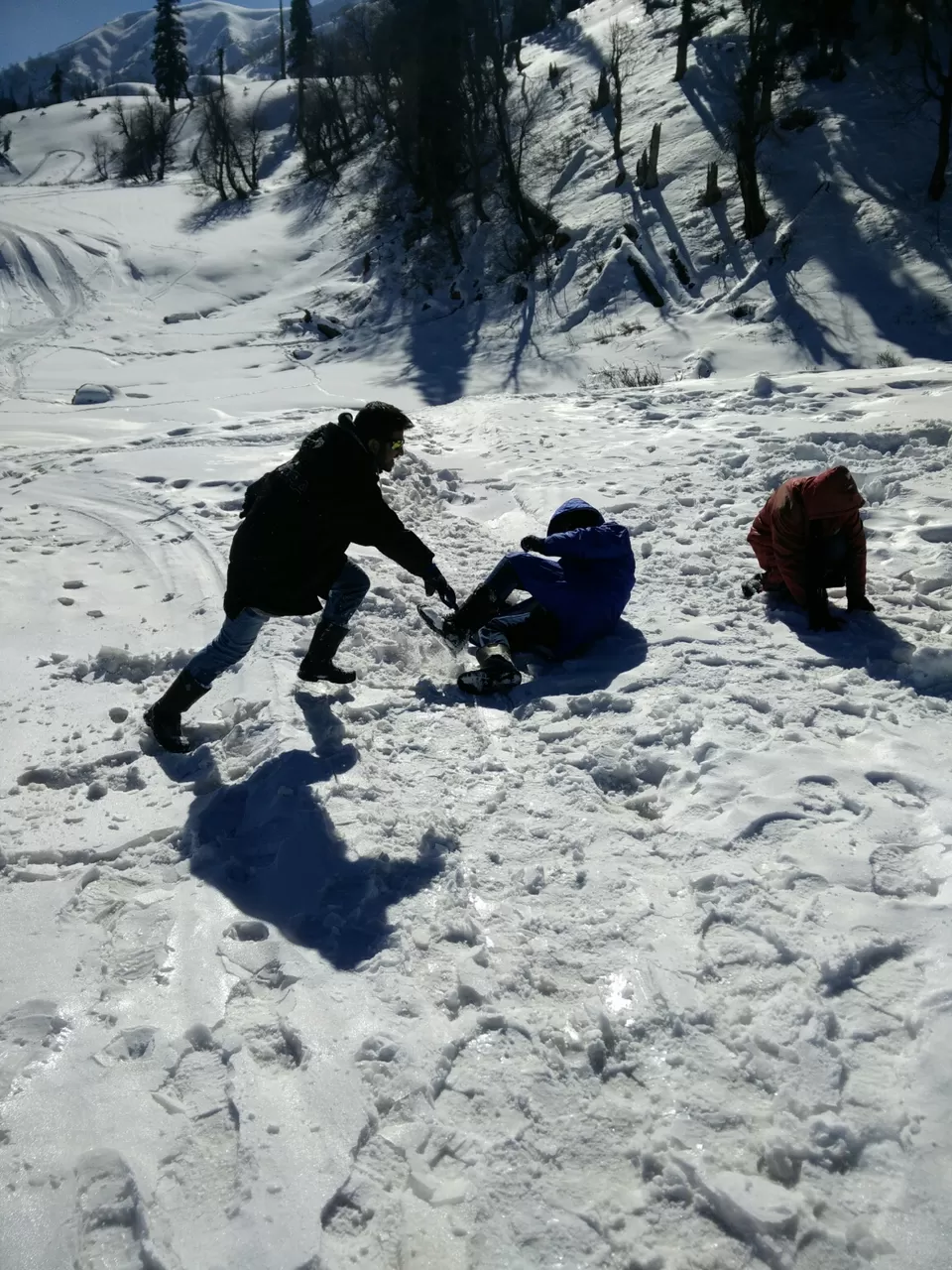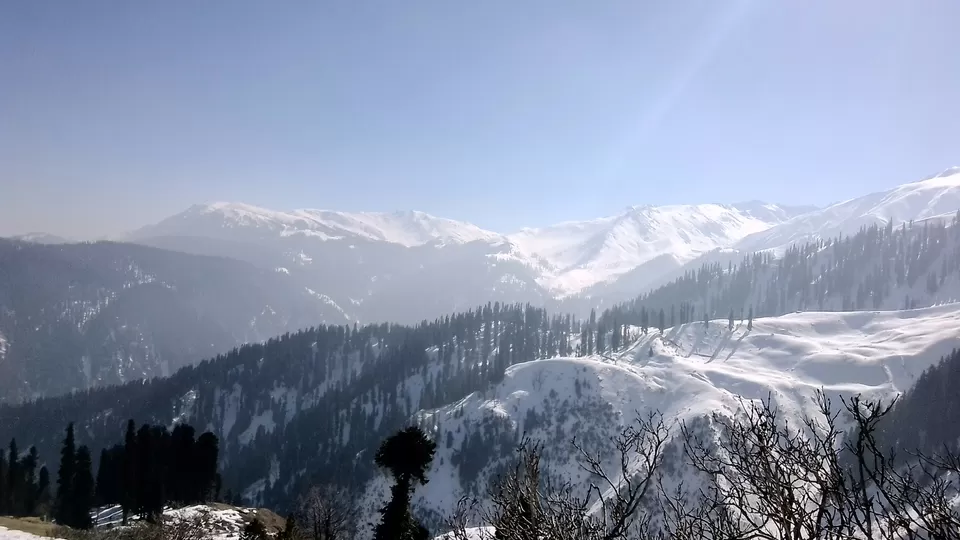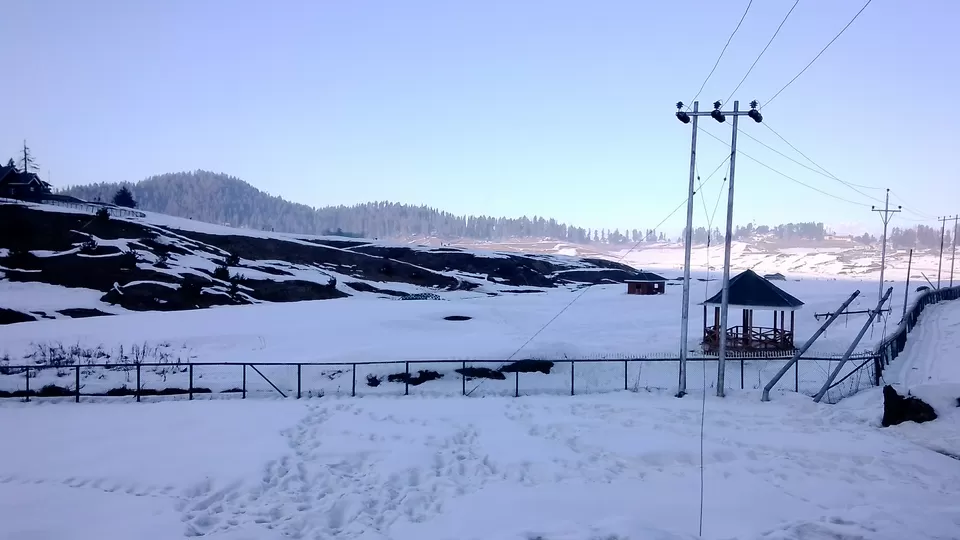 At last bidding adieu to the valley. We headed towards the Srinagar in morning after breakfast we went for sightseeing visited the famous Mughal Gardens. These gardens are a combination of Nishat bhag, Shalimar bhag and Chashm-e-Shahi, located on different sides of Dal lake. Our guide told us one can see the astonishing beauty of these gardens & chinar trees during spring time.
After visited the garden we went for our complimentary Shikara Ride in our package
on Dal Lake, called Venice of India & experience the aquatic life of Srinagar. One can see wooden carved houseboats, vibrant & beautifully decorated shikaras and floating gardens. Pristine valleys, floating markets on the shimmering Dal Lake all add up to the mesmerizing beauty of Kashmir(Srinagar), indeed the heaven on earth. While on the way back we did some shopping from Srinagar, Pashmina shawls & woollen kurtas with beautiful kashmiri embroidery.
So here our trip end as poet Amir khusro said
"Agar firdous baroye zameen ast, hami asto, hami asto hami ast", "If there is a paradise on earth, it is here, it is here, it is here". We enjoyed a lot scenic extravaganza of the Kashmir and the profusion of colours in the Paradise on Earth.
After that we went back to the hotel. Next morning catch our flight and back to home.
Total cost of our package for 3 people is Rs.15900 (Perperson Rs.5300) (including accommodation, breakfast & dinner, shikara ride, all transfers picking, dropping & sightseeing in AC cab).
Total expenditure per person including above + activities + flights is Rs.15500.
All thanks to tour manager for great service and support and for being a wonderful guide.