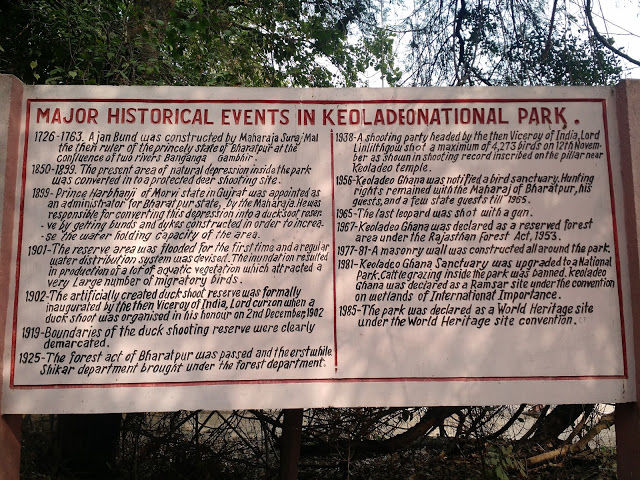 Also known as Keoladeo Bird Park, this bird haven is located in Rajasthan's Bharatpur district. Spread over an area of 28.73 km², the sanctuary is also a World Heritage Site. Locally known as Ghana, the wetland park isone of the richest bird areas in the world and is known for nesting of resident birds and visiting migratory birds including the rare Siberian cranes. Home to around 300 species of birds and lot of flora, the place is full of happy chirps and hues. From Kingfisher to eagle, peacocks to herons, you can feast your eyes with these beauties.
Avoid wearing loud perfumes or deodorants. These disturb the birds. Loud noise scares the birds. Refrain making loud noise or playing music. The park is a no vehicle zone. Park your cars in the parking area at a flat rate of Rs 100. Do not jump into the rivers. Unknown depth, water snakes/insects and diseases do not give a warning before striking. Do not disturb or hit any fauna. Doing so attracts heavy penalty. Be responsible. Do not litter the park.
Carry food and water. Choices are limited in canteens. Keep yourself hydrated irrespective the weather. Wear good sports shoes and comfy apparels. Carry woolen caps and wear sufficient warm clothes if visiting during winters. Sunglasses, hats, caps and cotton apparels are recommended for summer visit. Best time to visit - Morning
Transport- There are several modes of transport inside the sanctuary:
Battery operated carts for large groups Bicycles for individuals at Rs 50 per hour. Rickshaw to ferry 2-3 people at Rs 150 per hour.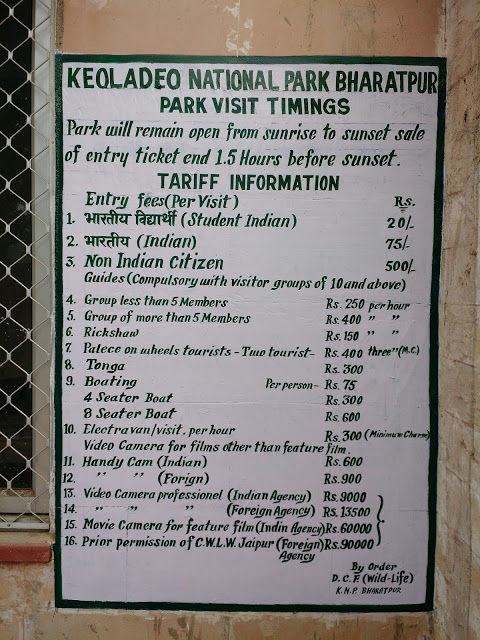 You can hire a nature guide at an extra cost.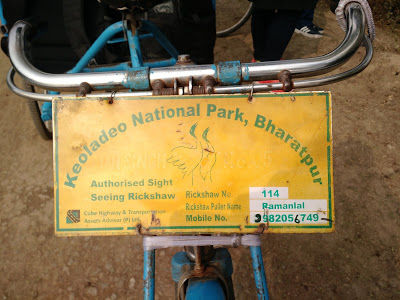 Always hire a rickshaw which is authorized by the forest authority. They have a small board fixed on the rickshaw. Generally they are trained and have more knowledge of birds than anyone else. The local rickshaws also are allowed to ferry passengers but they do not have any sign board or marking. Unfortunately we hired a local one who knew nothing about the park.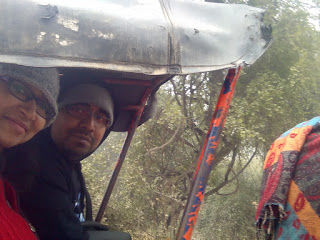 The rates are non-negotiable as they are fixed by the forest authorities. However, if you hire a rickshaw for the whole day, you end up paying more than 1500 rupees least realizing that the rickshaw puller was stationery and waiting while all the physical labor was yours. If your rickshaw-driver is helpful and shares his knowledge of birds, the price is actually worth it. Since our driver was blank and not ready to help sighting birds, we paid him for one hour and abandoned the ride. Though he got angry and almost picked up a fight, yet stopping the ride was at our rightful discretion.
The route inside- Siberian cranes are found at the water bodies and all bird watchers or film makers huddle up near the river banks. The rickshaw driver would wait for you at one dedicated spot and ferry you further when you want.
The distance from the entrance gate to the waiting spot is around 4.2 km. (We walked this distance while returning since we follow a fitness schedule everyday and love walking. You can keep your rickshaw waiting if you don't want to walk).
Bicycles are hence better any day. The downside- You will have no assistance unless you hire a nature guide and might be cumbersome if you are carrying heavy gadgets/gears.
Read my post on Sajjangarh Zoological Park in Udaipur which I toured on cycle.
What to see-
Even if you don't own a fancy DSLR you can still visit this sanctuary. Your eyes can capture better than a camera. Let the lack of camera not deter your trip to Bharatpur Bird Sanctuary. If birds excite you and nature attracts you, this is the ultimate place.
Bharatpur Sanctuary is a heaven for migratory birds across the globe. Especially known for Siberian Crane who fly thousands of miles from a different continent in winters, the park sees huge footfall from December to February.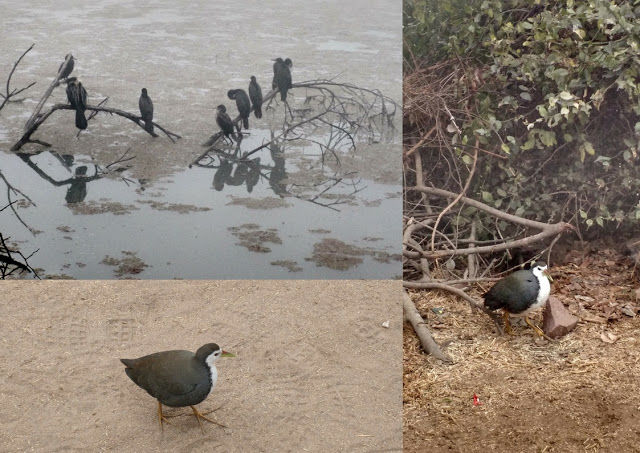 Go up the watch towers to see birds and nests closely. I spotted bats from one of the towers that foggy morning.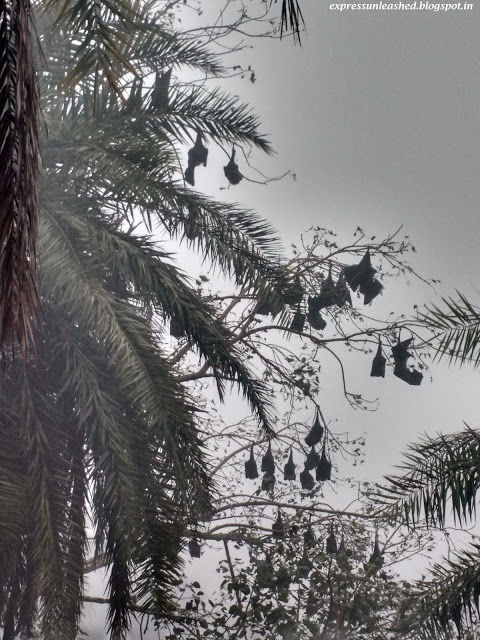 The park also has a museum Salim Ali Visitor Interpretation Centre built in the honor of Dr. Salim Ali. who was passionate for birds. It was under his able leadership the Keoladeo National Park Ecology Project was launched in 1980, to which he was the principal investigator till his death.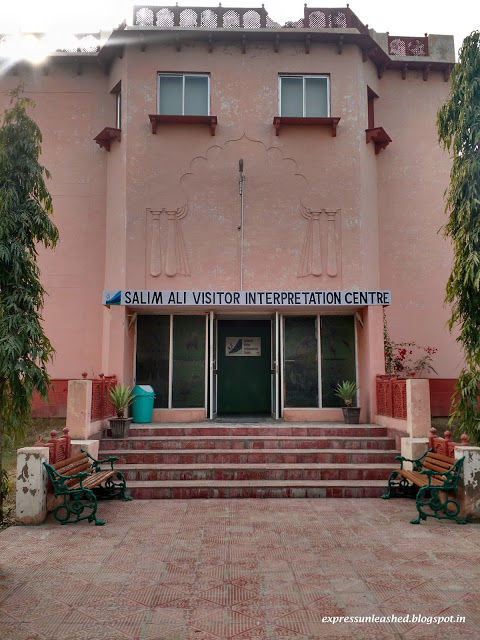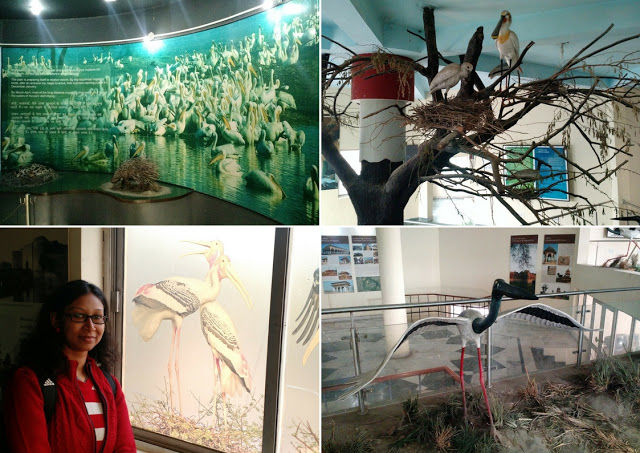 How to reach Bharatpur-From Mathura- Drive via Bharatpur-Mathura Road for 40 km. .Keep following the sign boards on the straight road. There are barely any turns except in the last 15 minutes of the journey as you enter the town Bharatpur.From Delhi- Drive for 230 km via Taj Yamuna Expressway. The highway is well maintained and your journey will be butter smooth.From Jaipur- Drive for 183 Km via NH 11.From Agra - Drive for 53 Km via Bichpuri Road.
- There are lot of trains available from Delhi to Bharatpur Junction. Browse for the most suitable train here https://indiarailinfo.com/search/ndls-new-delhi-to-bte-bharatpur-junction/664/0/982. You can search for trains from your city.
From the railway station, you can hire a local cab or vehicle for the bird sanctuary which is barely 6 km away.
There are no regular flights from other major cities of India to Bharatpur. Nearest airport is Kheria Airport in Agra located 49 km away.
PS- By the way this post made it to Indiblogger home page in the "Popular post of the day" list.