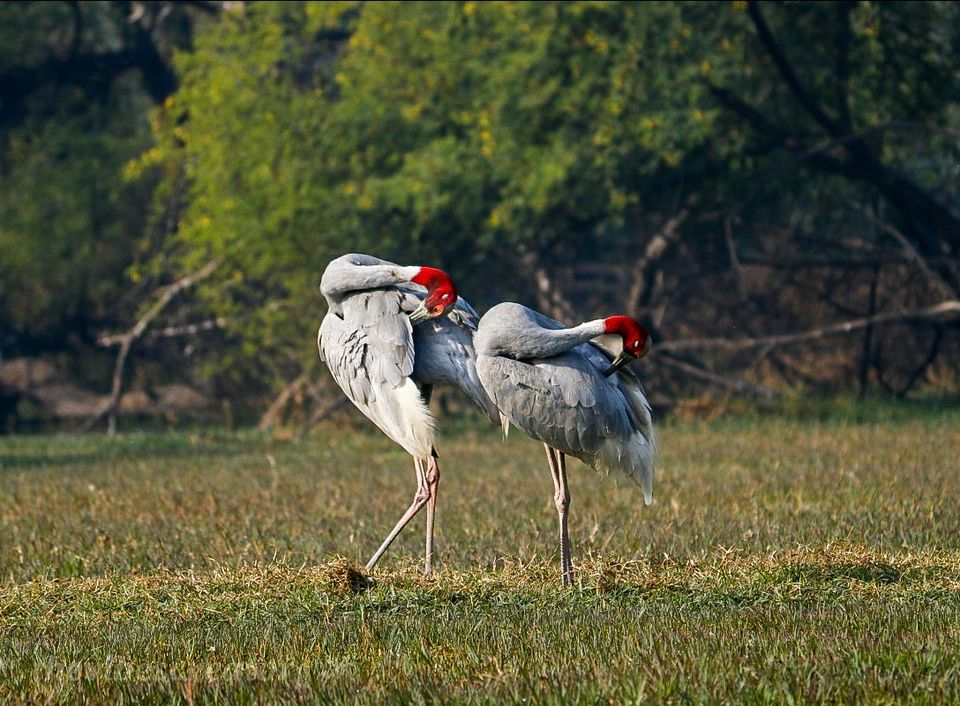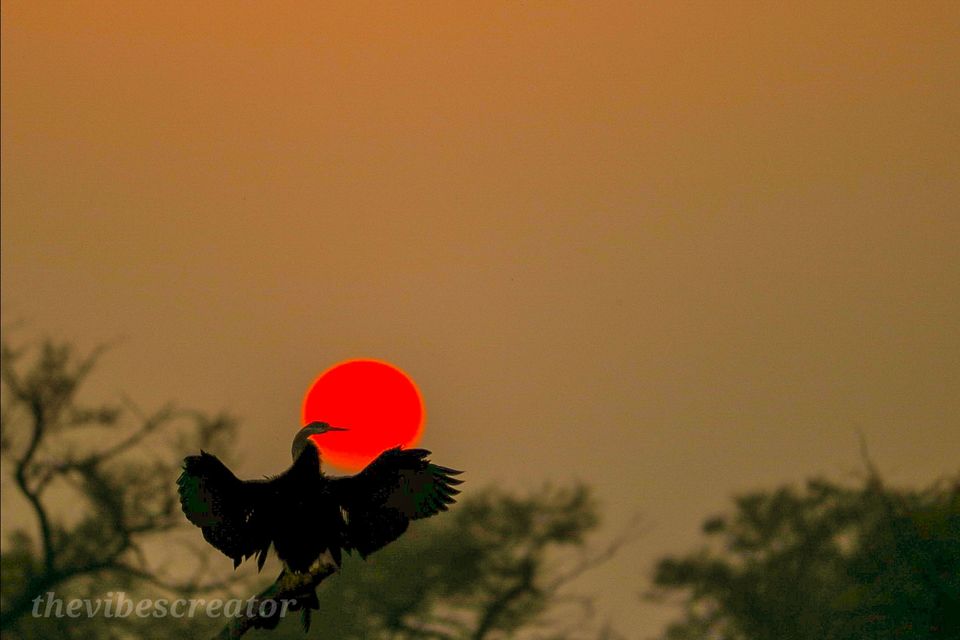 BRIEF ABOUT THE SANCTUARY:
Formerly known as the Bharatpur Bird Sanctuary, the Keoladeo National Park is recognised as one of the world's most important bird breeding and feeding grounds. This sanctuary is home to over 370 species of birds and animals such as the basking python, painted storks, deer, nilgai and more. It is also breeding ground for the rare and elusive to spot Siberian crane.
Keoladeo National Park offers well-defined treks which can be covered on either foot, or cycle or rickshaws.
WHY YOU SHOULD VISIT:
This sanctuary has lot of to offer for a nature lover. Starting from the breathtaking scenery, the magnificent sunrise and mesmerising sunset, colony of birds and their activities are worth watching. Aparts from this, a quality time will spent with your family/friends.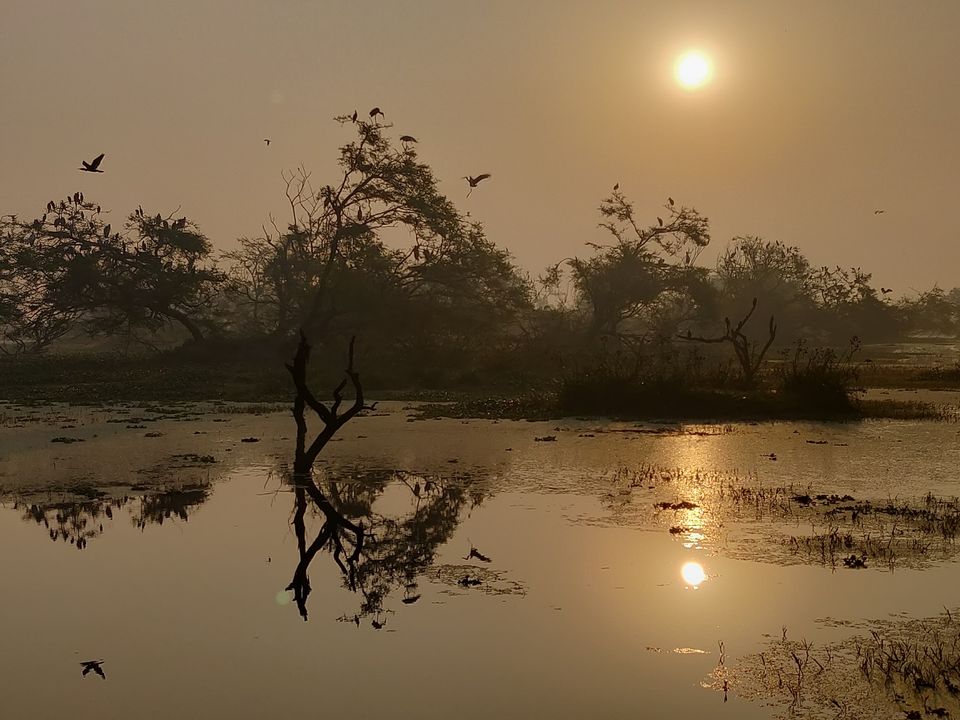 For photographers, it's fantastic place for bird photography such as Egrets, Different types of Herons, Ducks, Eagles, Kingfishers, Storks, drango, Sirus Cranes, Pelicans.
BEST TIME TO VISIT: Best time to visit the bird sanctuary is from December to March because during these months migrations of birds is increased.
HOW TO GET THERE:
Nearest Airports are Delhi and Jaipur. Bharatpur is well connected by road and Train as well. From Jaipur/Delhi, it's 3-4 hour drive. By train also, it can be reached from either Delhi or Jaipur. Further, from Bharatpur Central Bus Stand/ Bharatpur Junction railway station, one can hire auto rickshaw for INR 50 only.
MODE OF TRANSPORTATION INSIDE PARK AND FEES:
Entry fees for Indians is INR 75 and for foreign nationals it's INR 500. Inside the sanctuary, there are three mode of transportation which includes walk, bicycles, rickshaws. The bicycle rent is INR 50/60 per 4 hours for simple/ranger bicycles respectively. Rickshaws rent is INR 100 per hour. (Bicycles is recommended for bird photographers).
THROUGH THE PARK:
When you enter the sanctuary, you might come across the Peacocks and deers. After 200 metres you can find three owls at tree on the right side.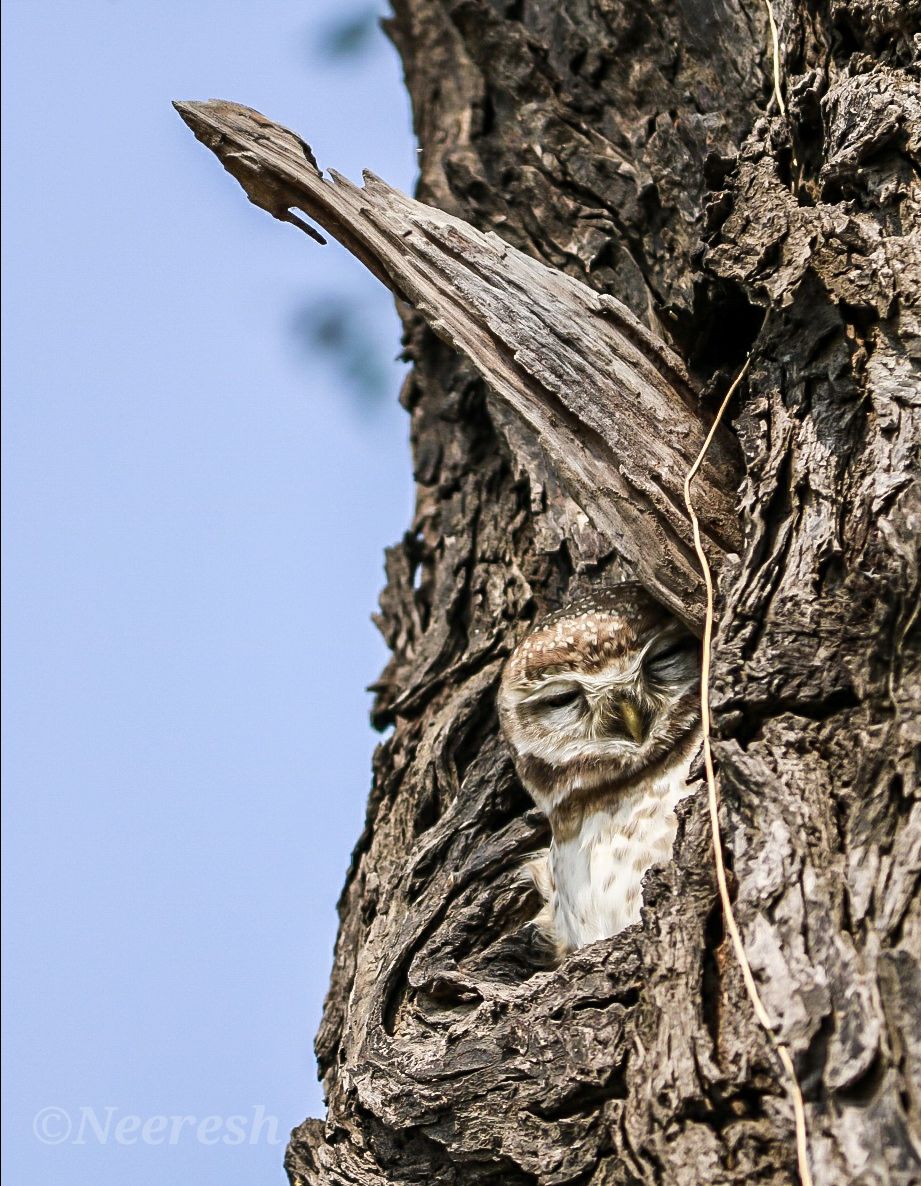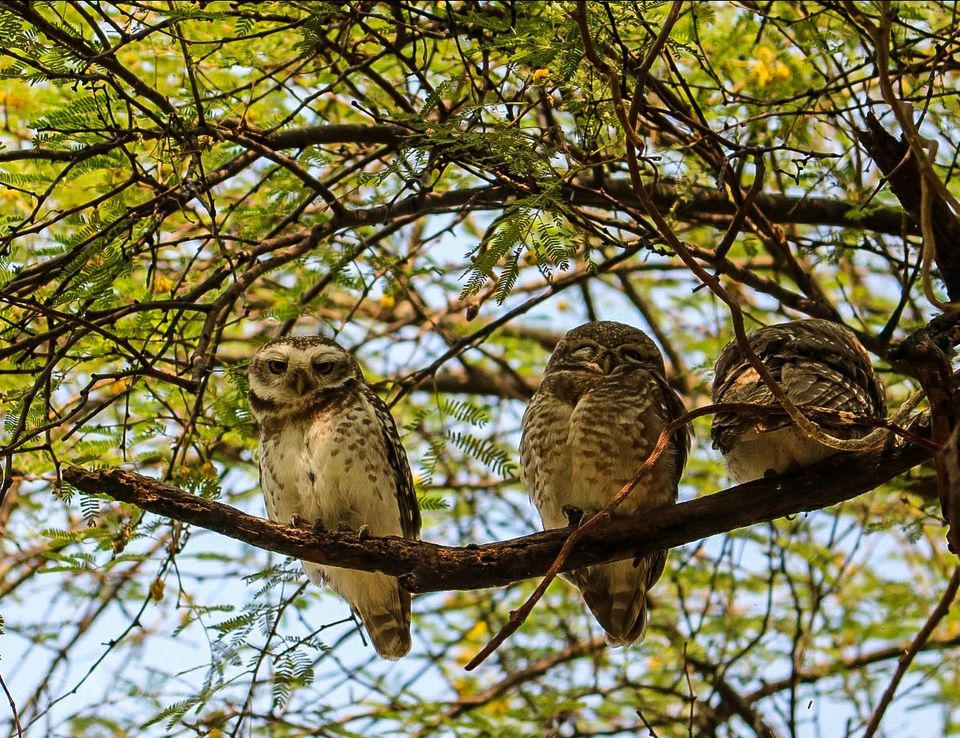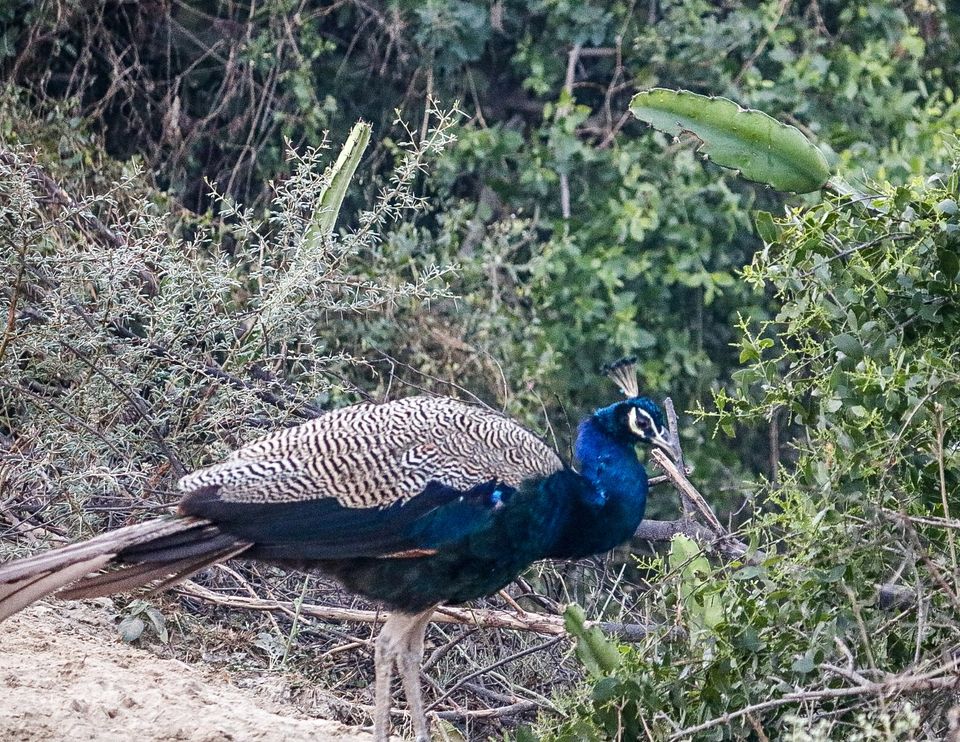 Moving further, you can spot colourful butterflies.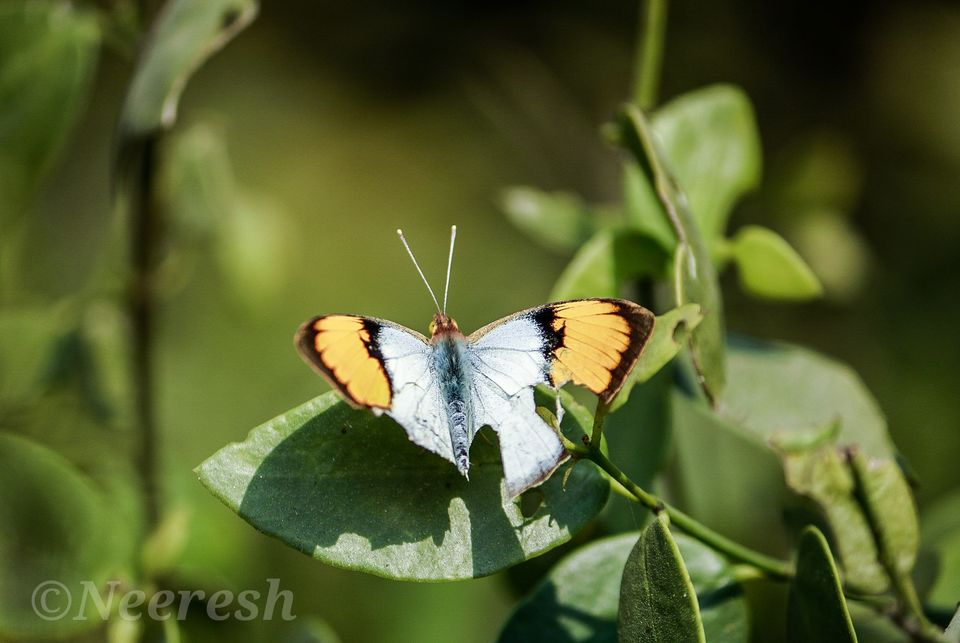 Egrets can also be found on the water bodies.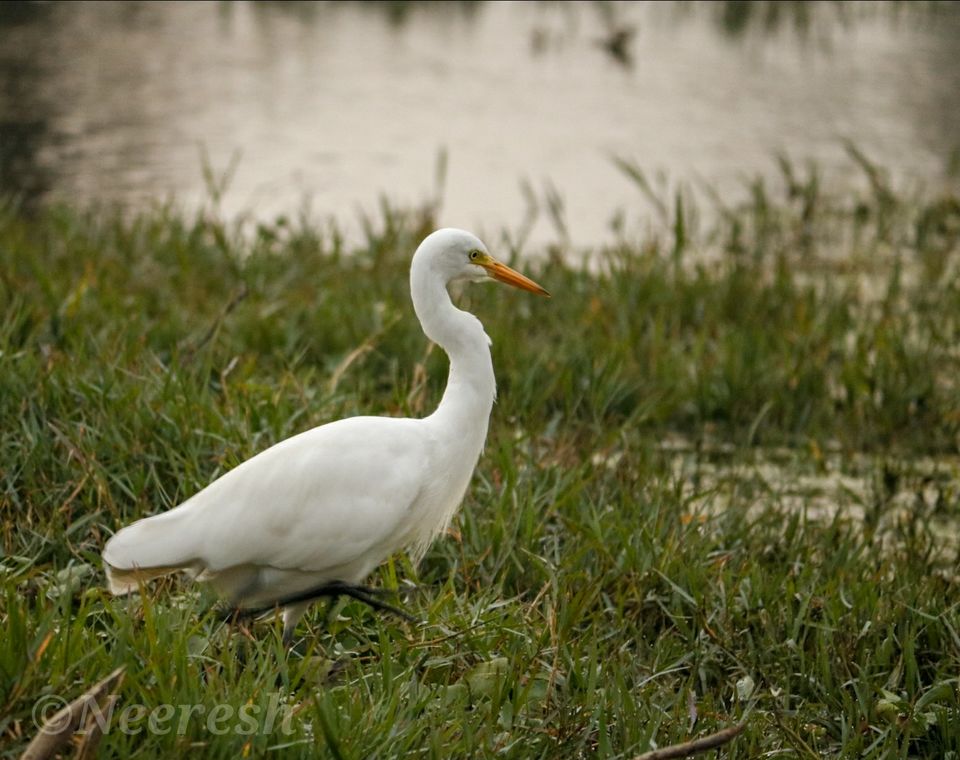 On the both sides of the road lots of migratory duck can be seen. If you keep noticing on the trees, you might also spot the monitor lizard.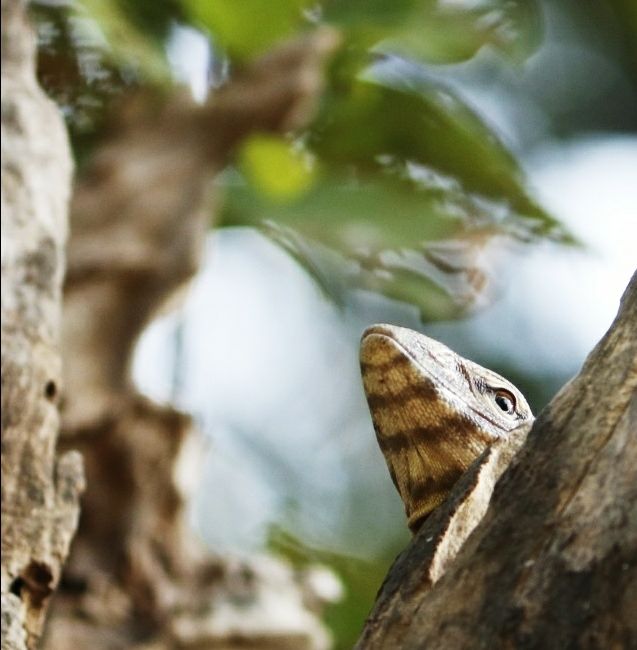 Now, comes the colony of painted Storks. These Storks lives in throng and Mothers can be seen feeding the kids.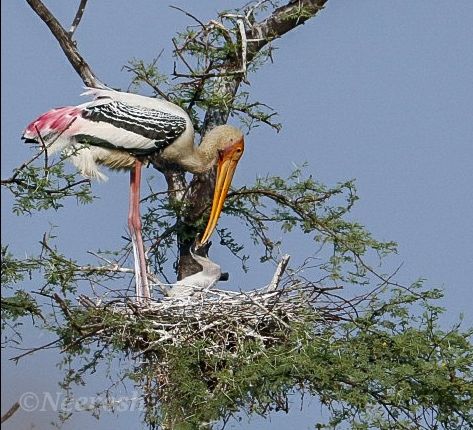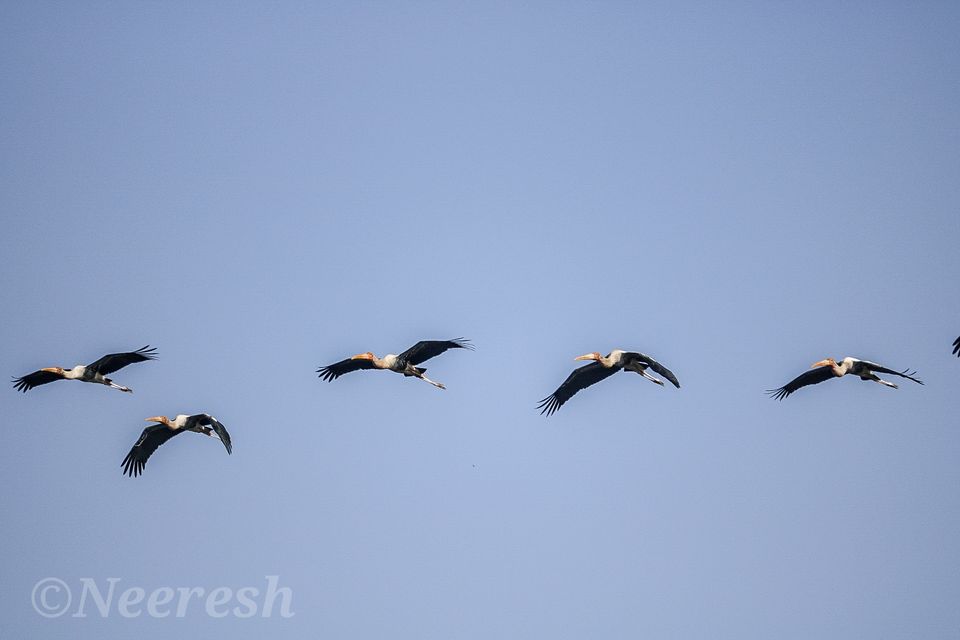 On the both sides, different types of heron can be found including Purples Heron which is migratory bird south Asia.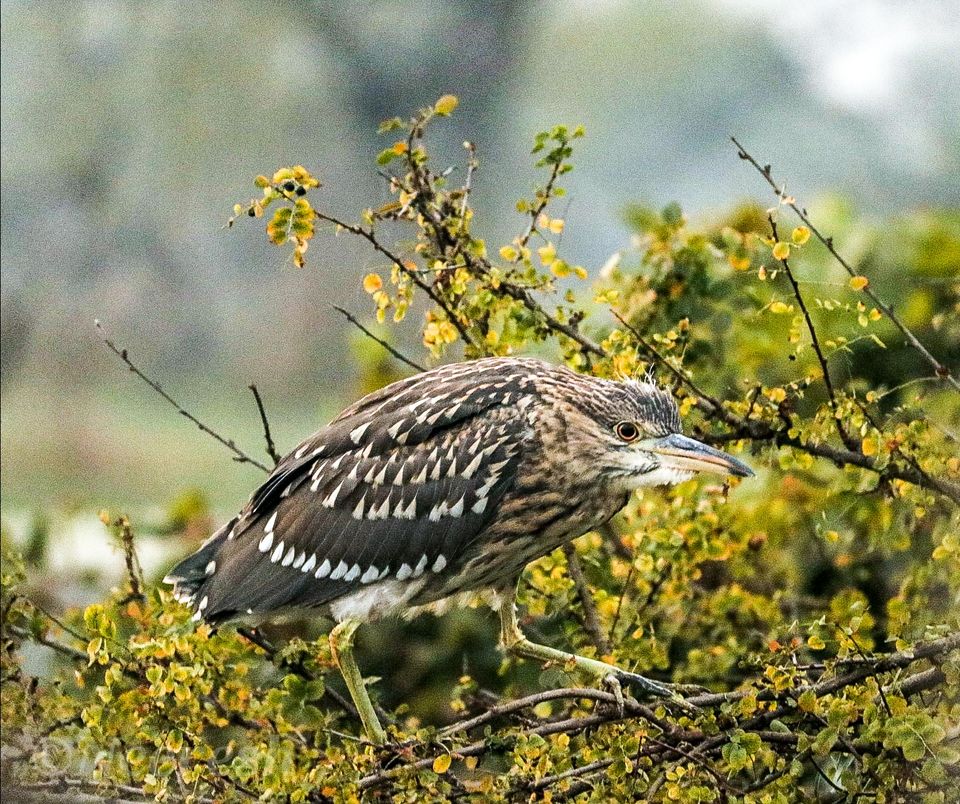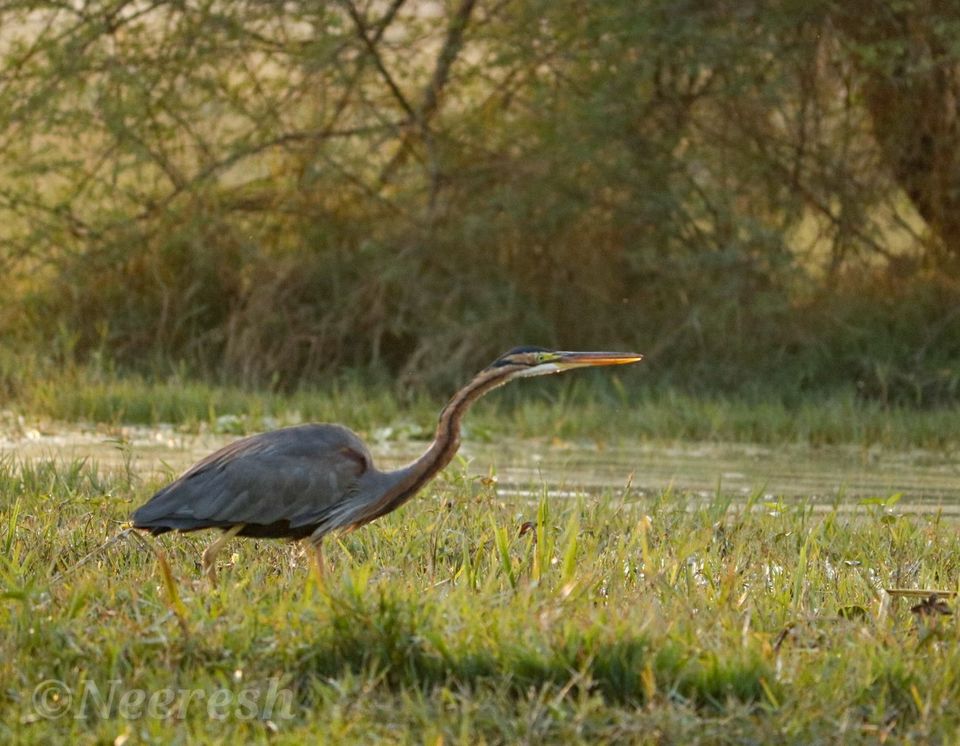 After, sunset point move to right where you can spot different Kingfishers, common, blue, pied all the are there.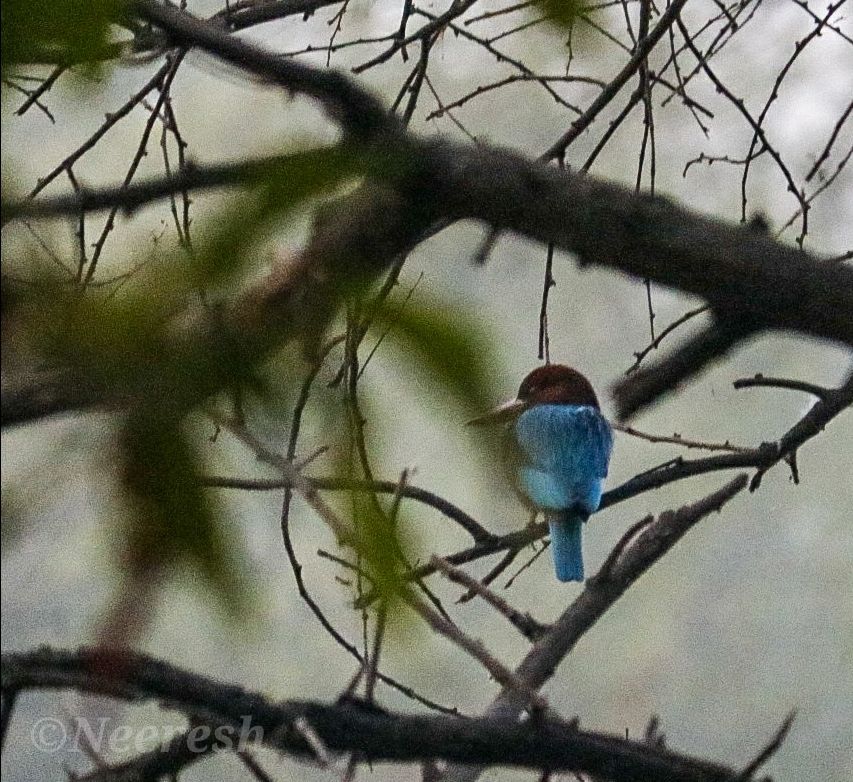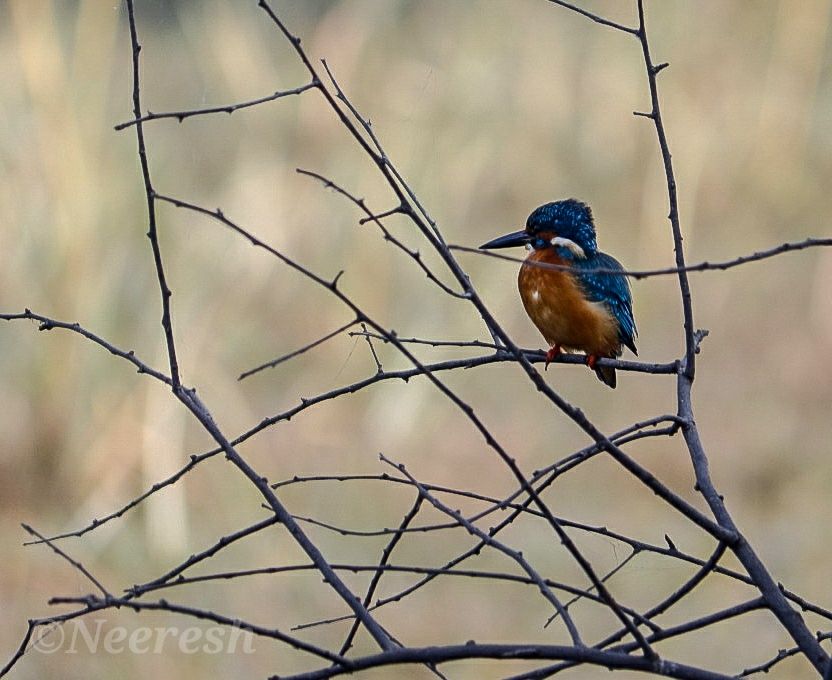 Even you can snap these kingfishers doing manuevors for the foods, it's mesmerising to watch these from watch towers which is close to Keoladeo Tempe at the centre of the sanctuary.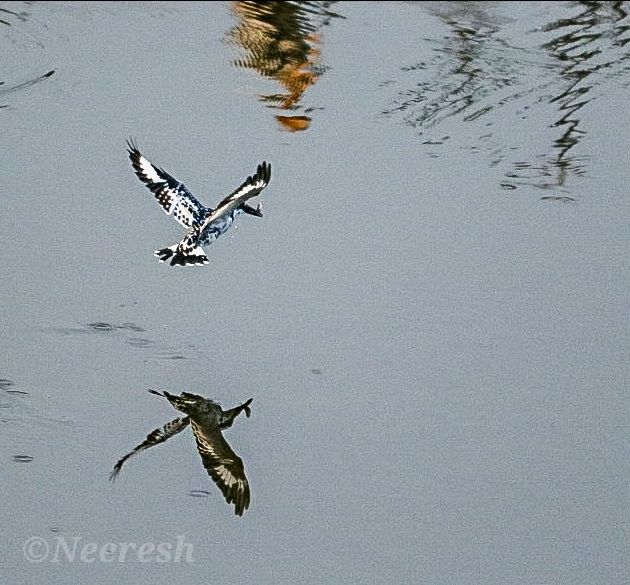 This sanctuary is also host to different eagles, which beautiful acrobatics.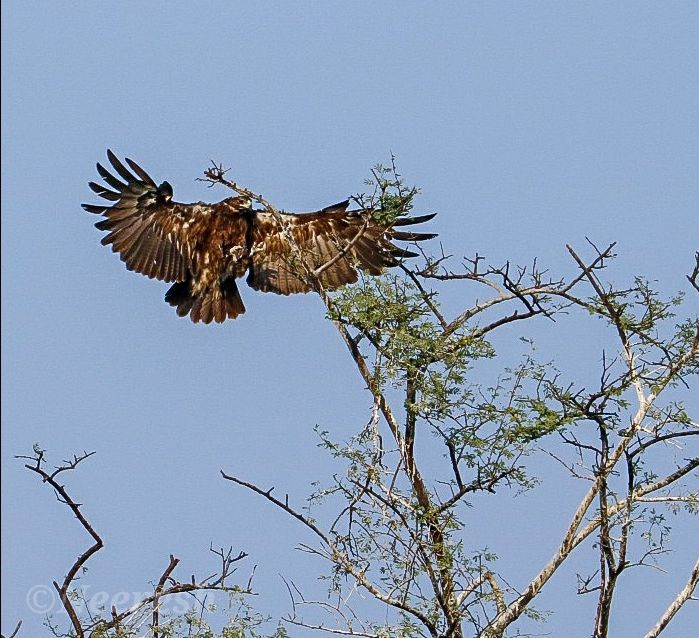 One of the beautiful bird-Cormorant can also be spotted here. This bird has mesmerising blue eyes with camera like details.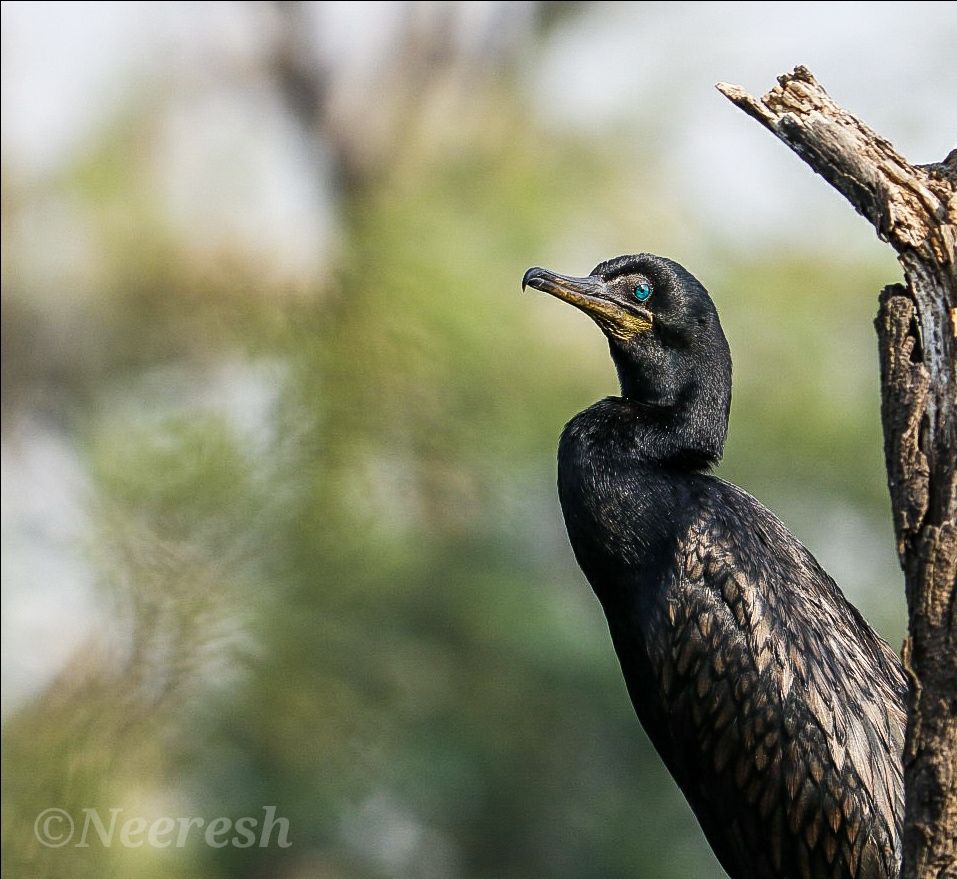 This sanctuary is not completed without the Sirus Cranes which are known for their love f of each other and found in pair always. If one dies, the other die of hunger and thirst.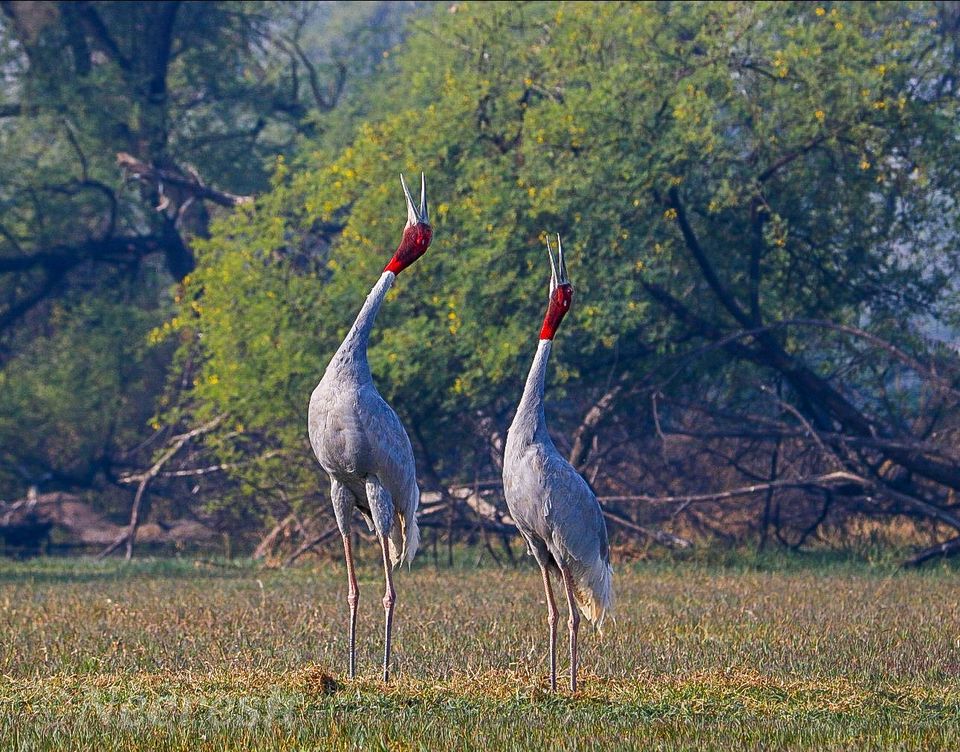 The story of this magnificent bird sanctuary will perhaps end, but if you visit, don't avoid the mesmerized Sunset.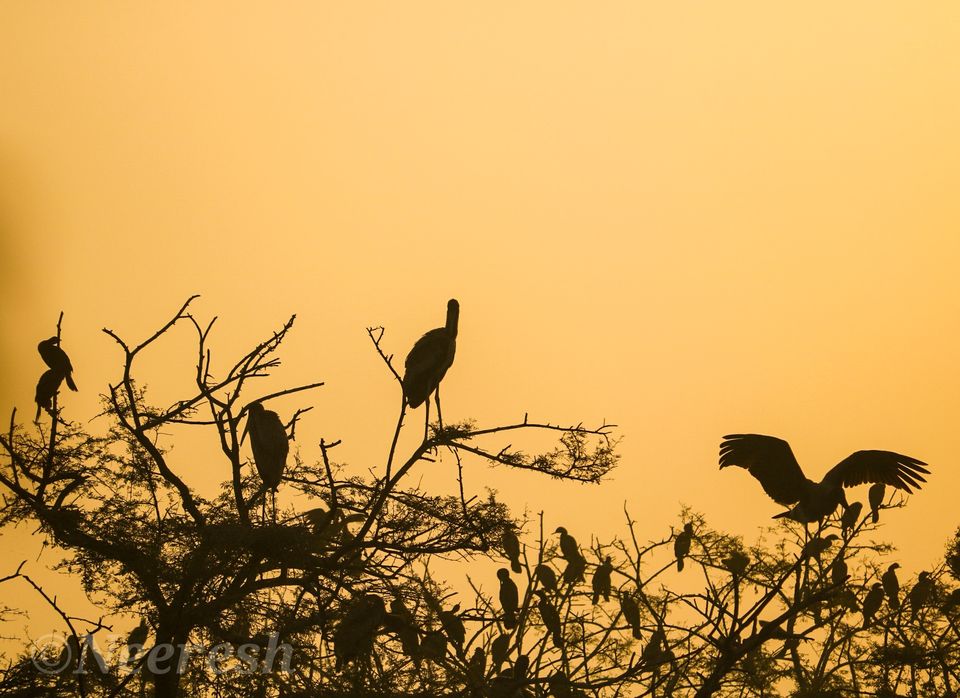 There is a sunset point in the park, which creates wonderful scenes.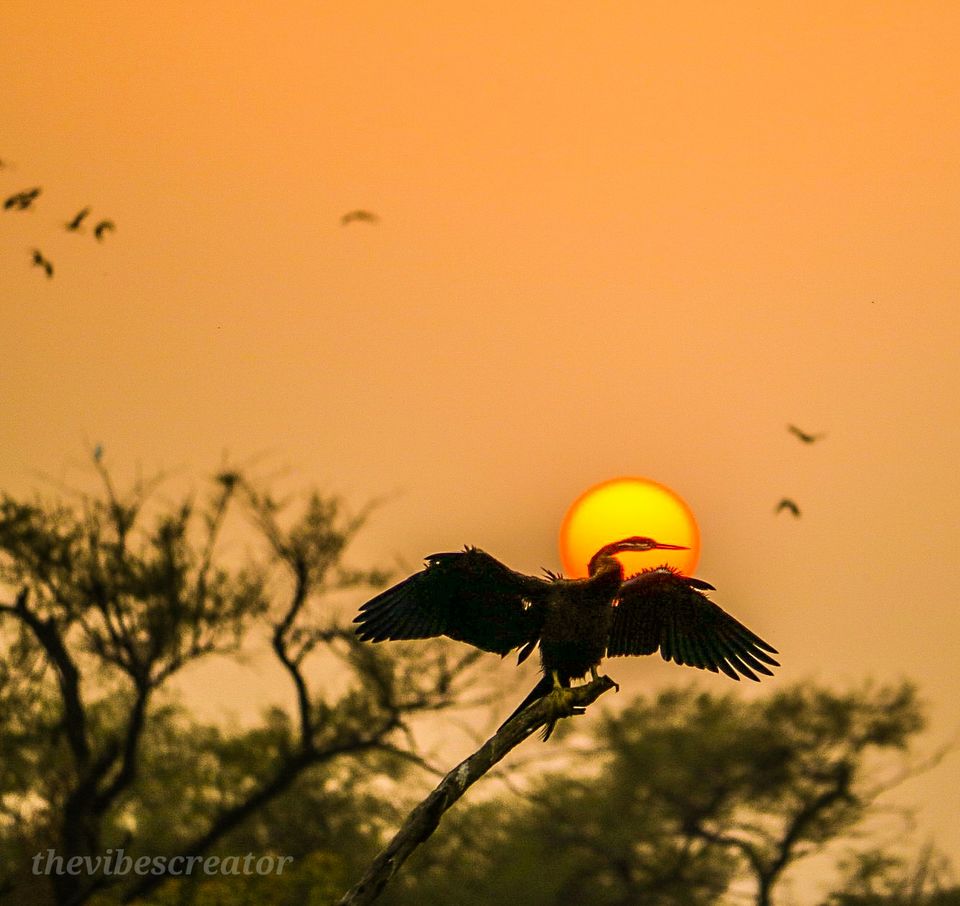 Finally, few tips for the tourist and photographers, you should be the first to enter it and last to leave.
Do ask me any queries and leave feedbacks through comments. Thanks for this wonderful journey.
#bestof2018
Follow me.
Instagram:
https://www.instagram.com/the_vibes_creator