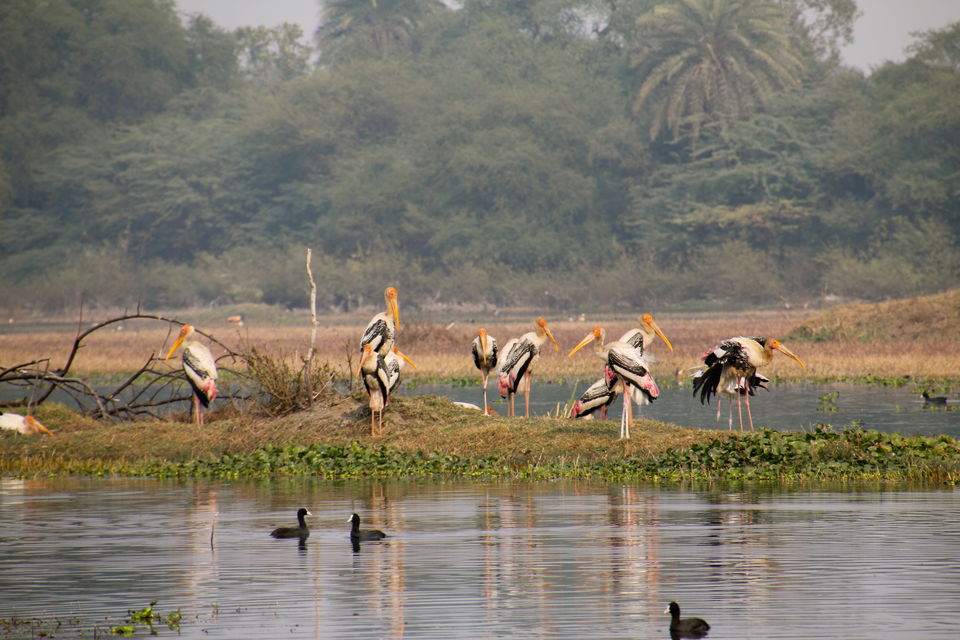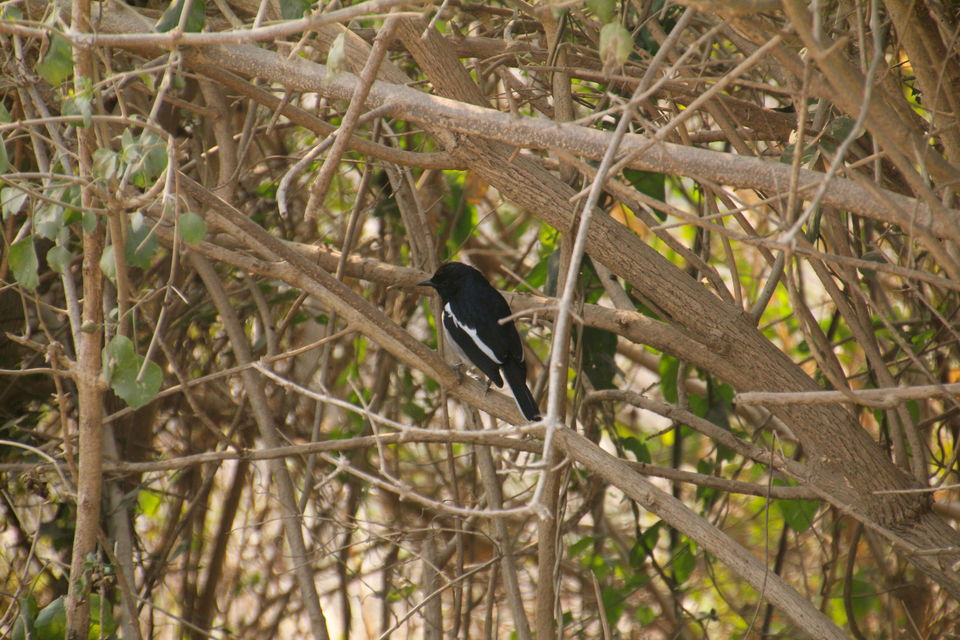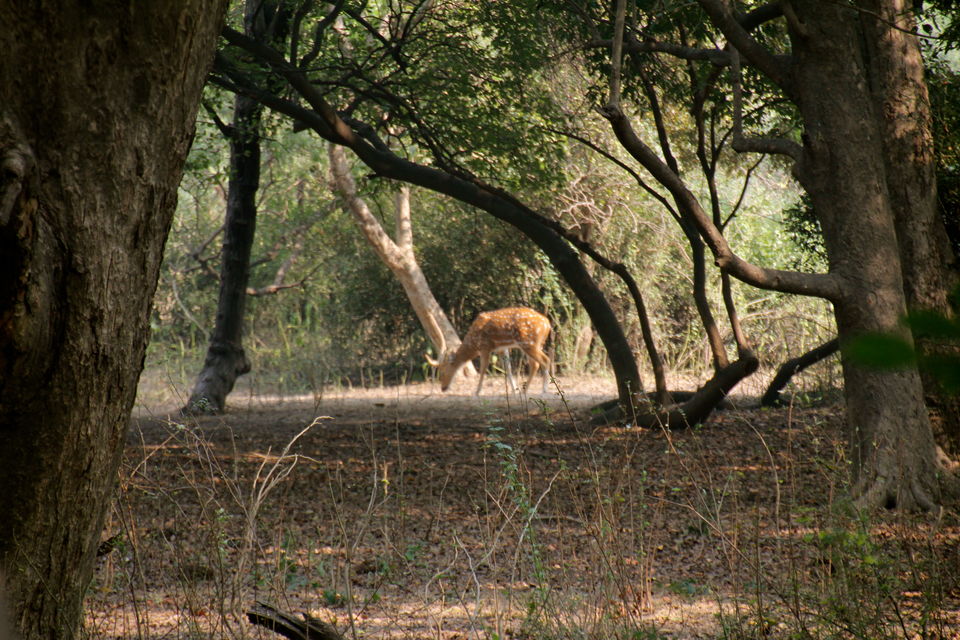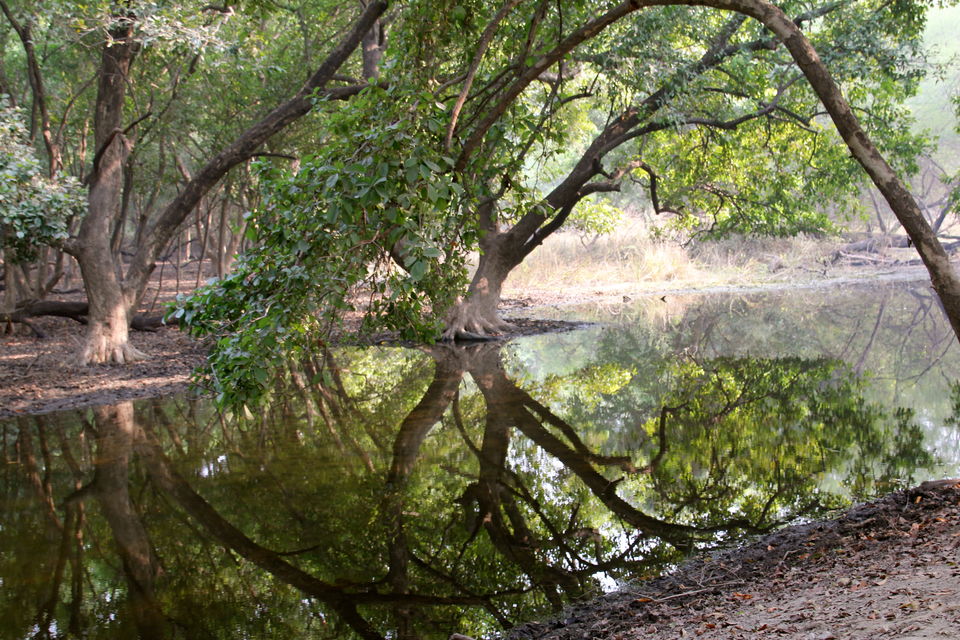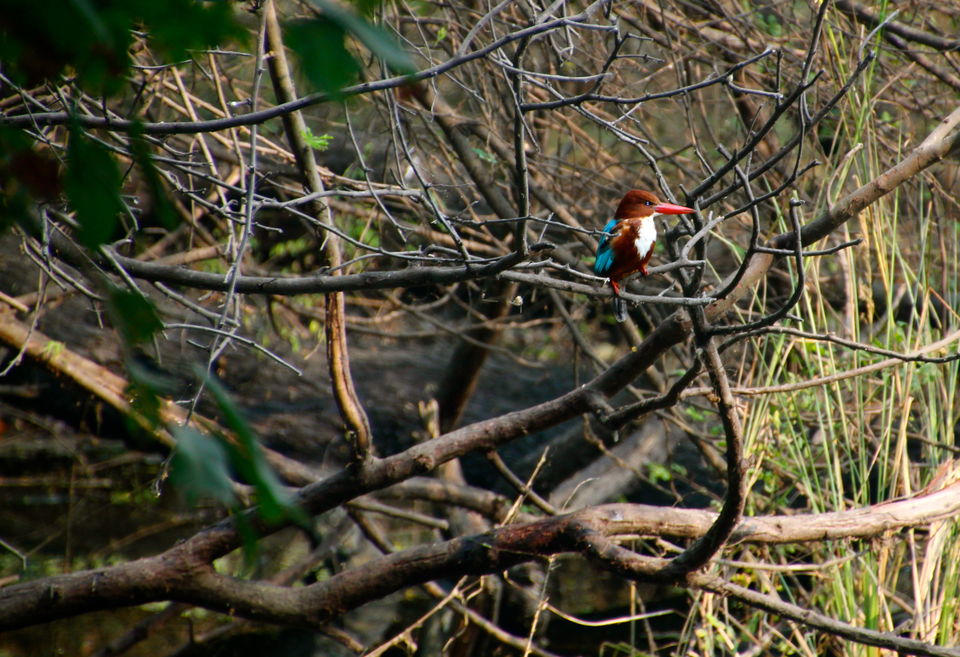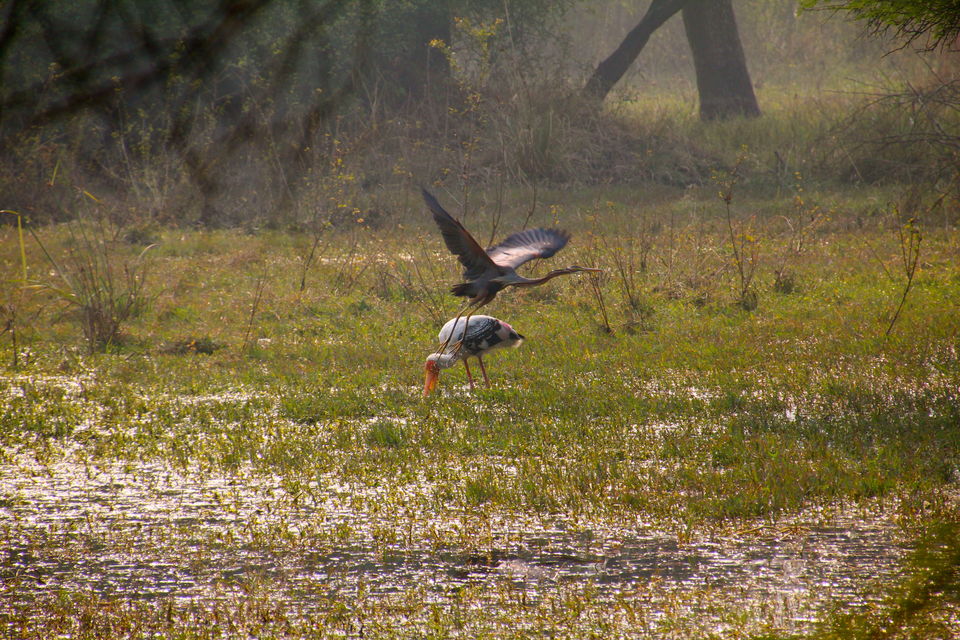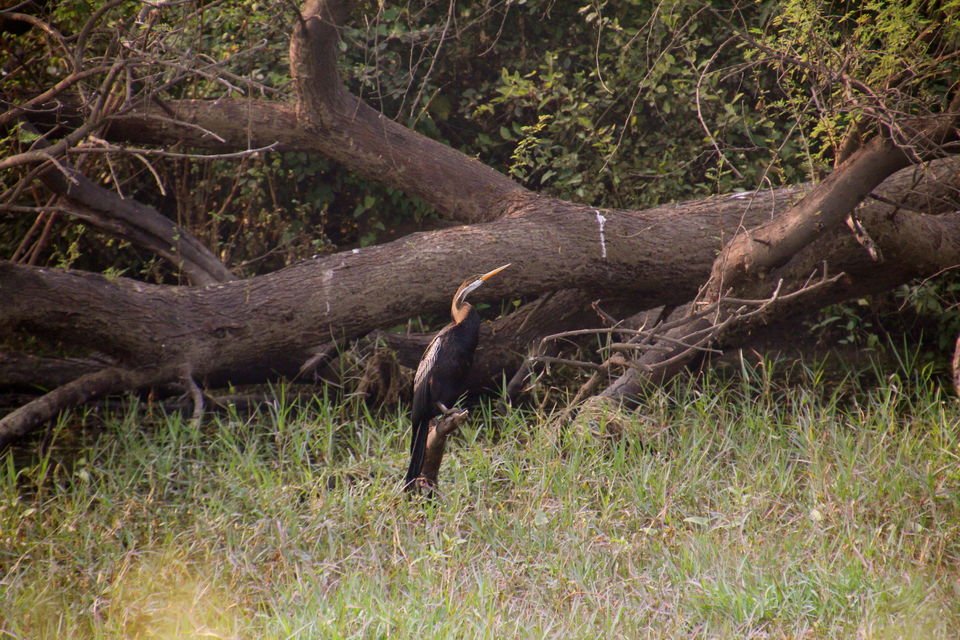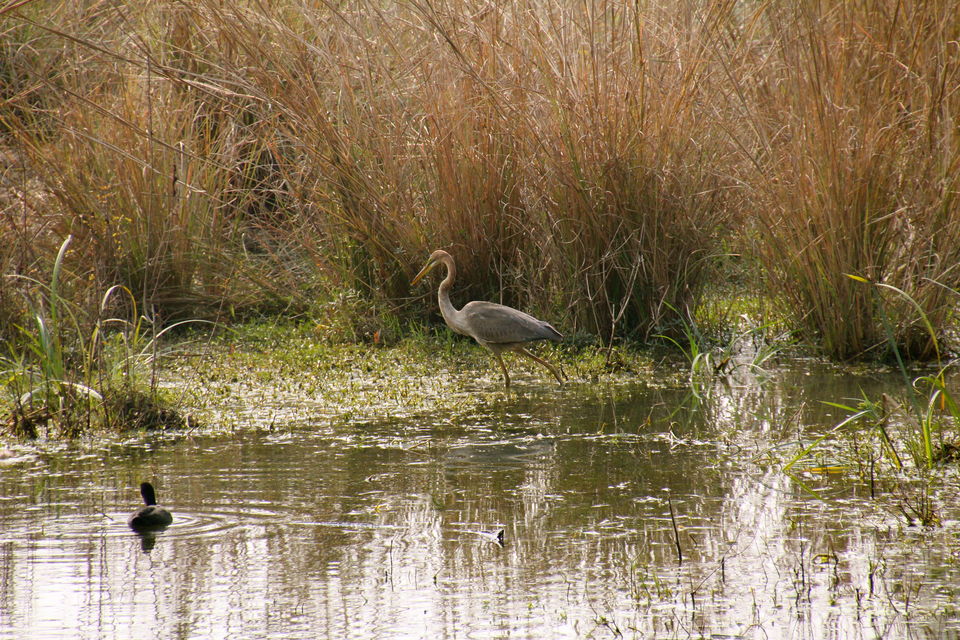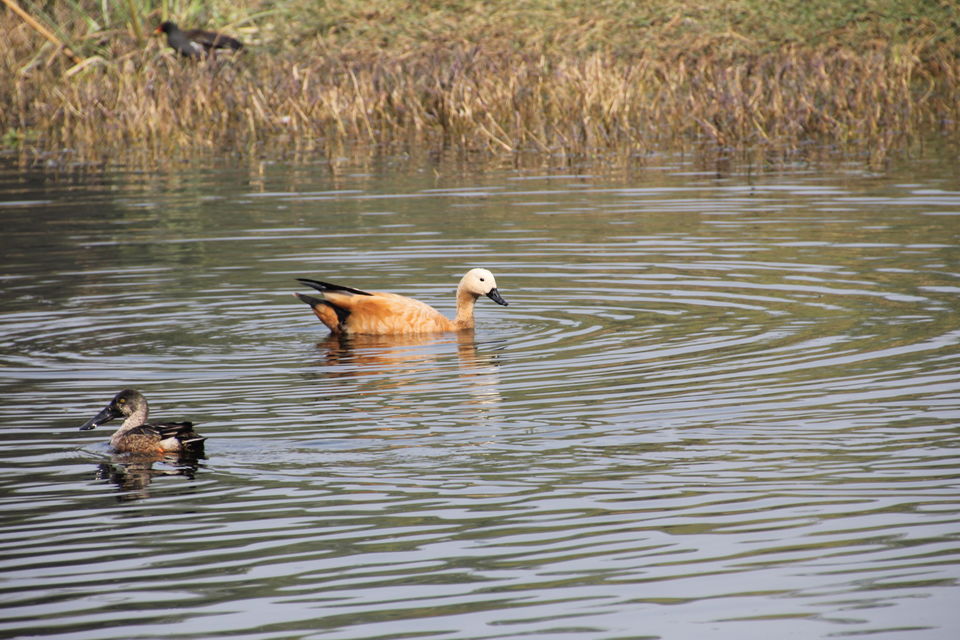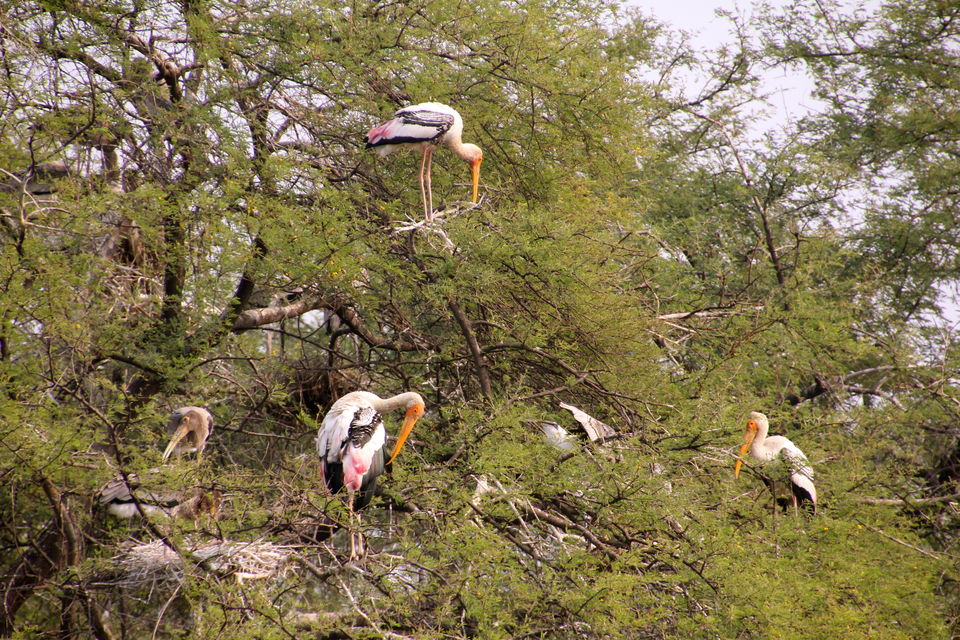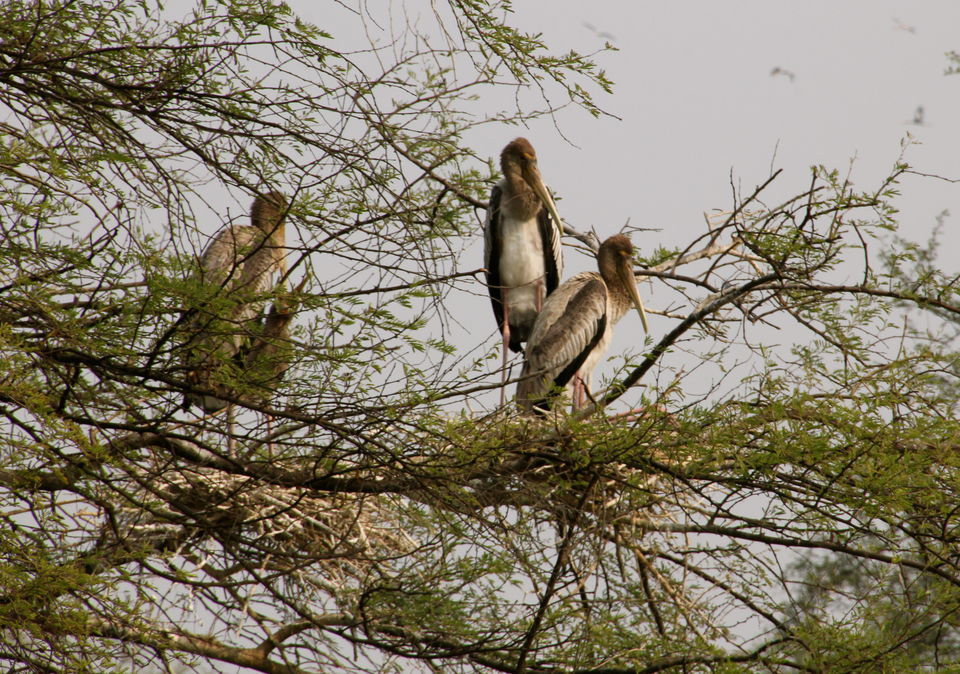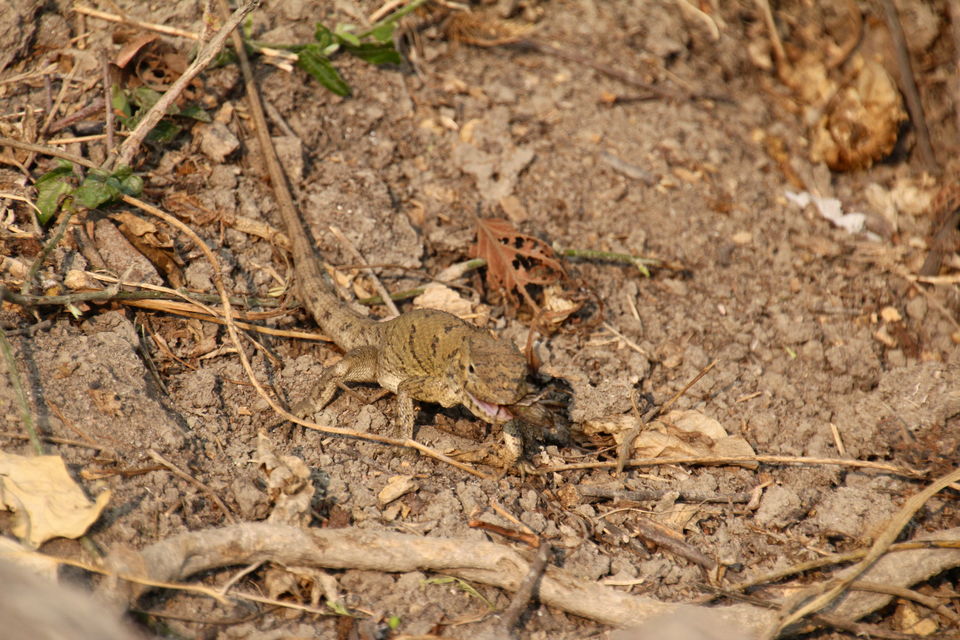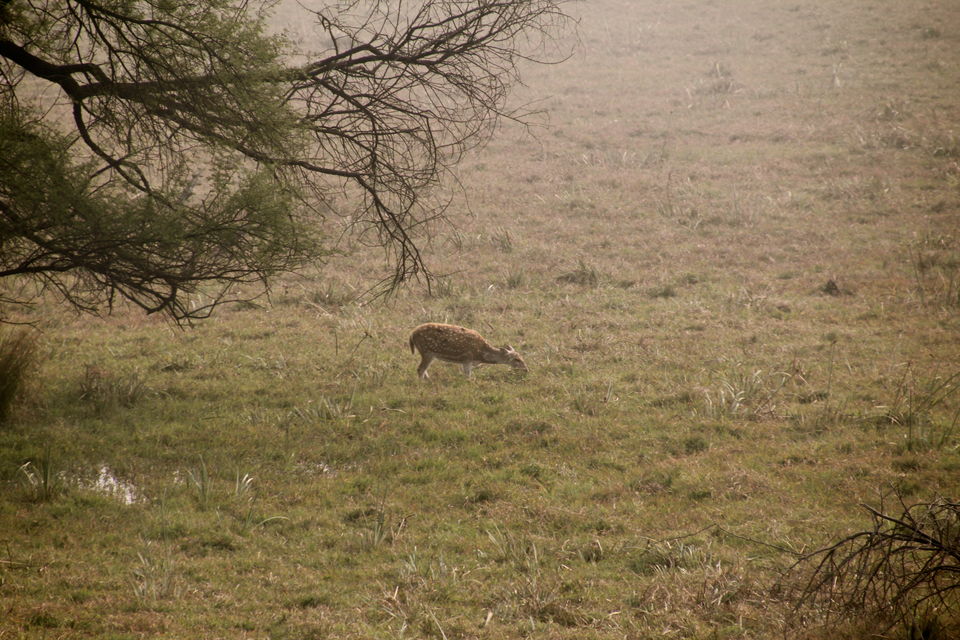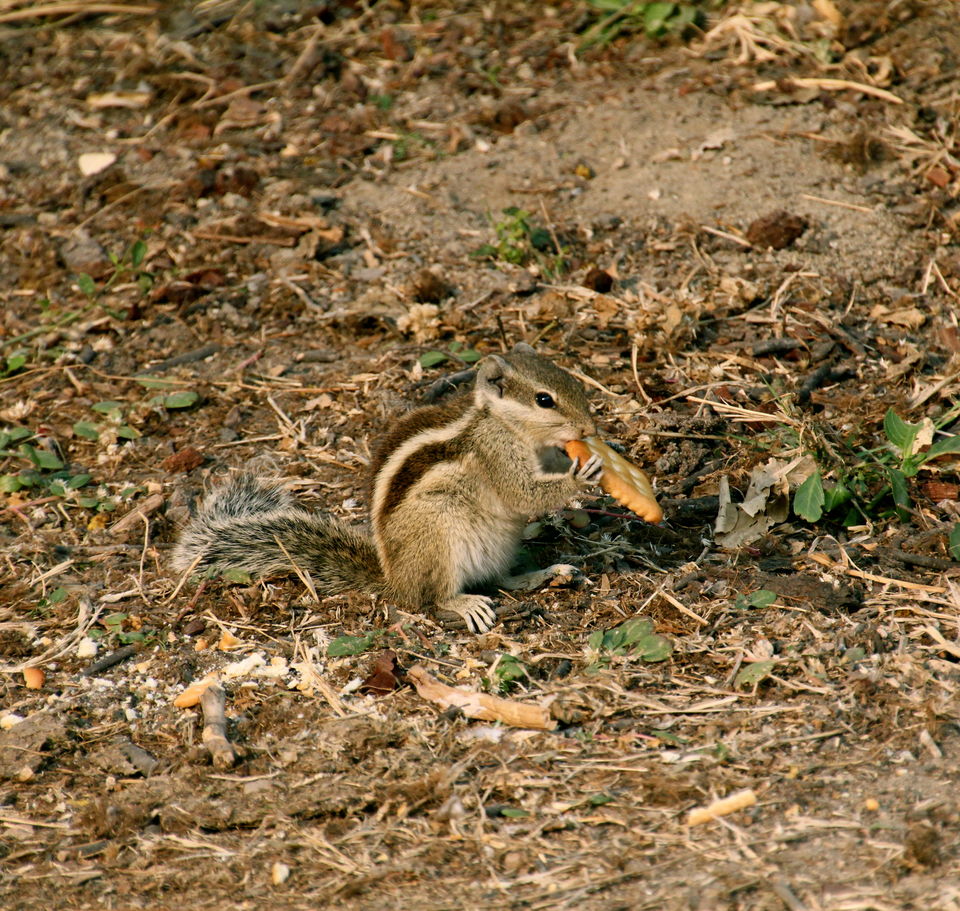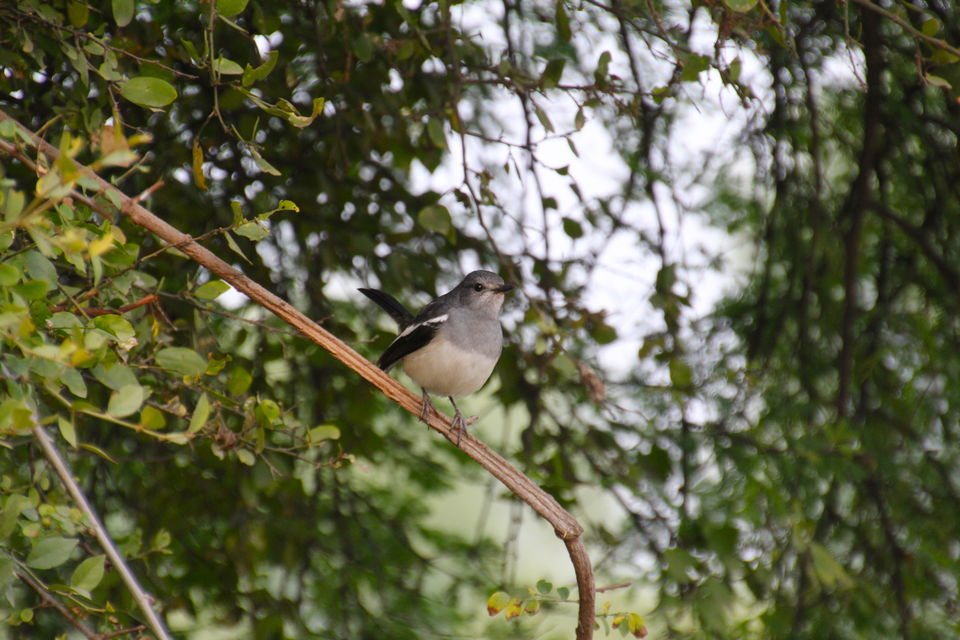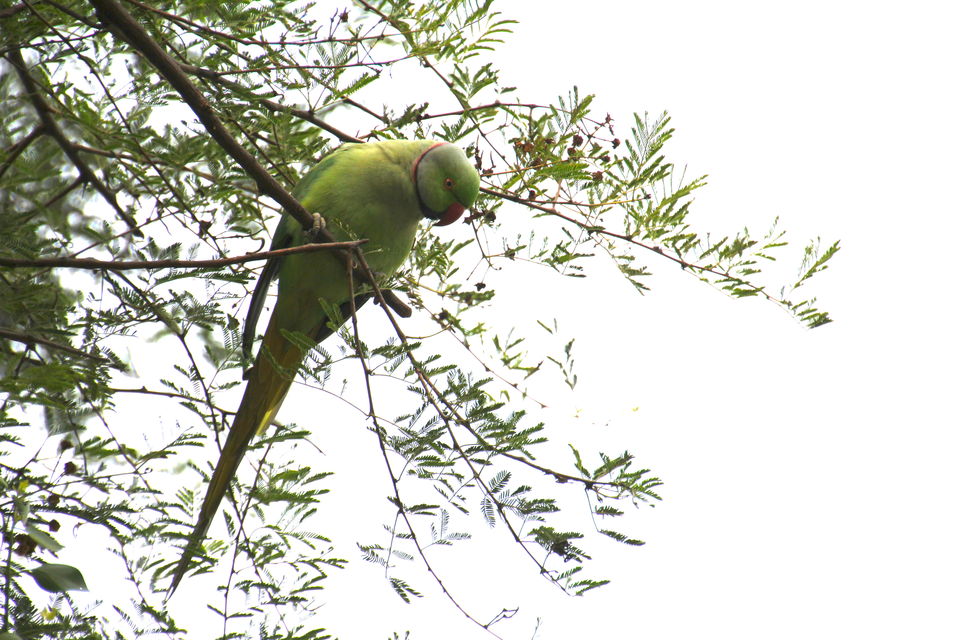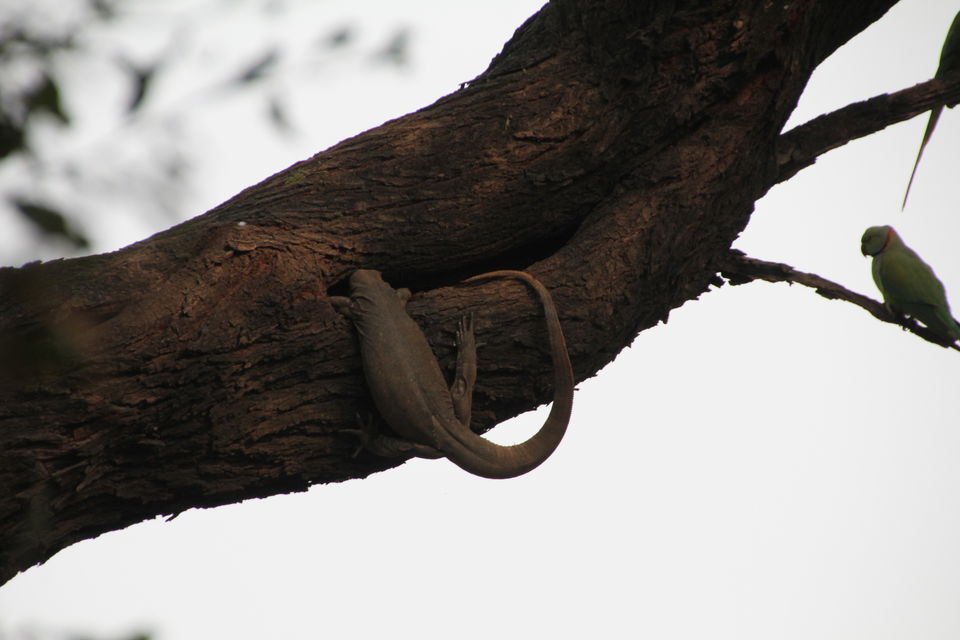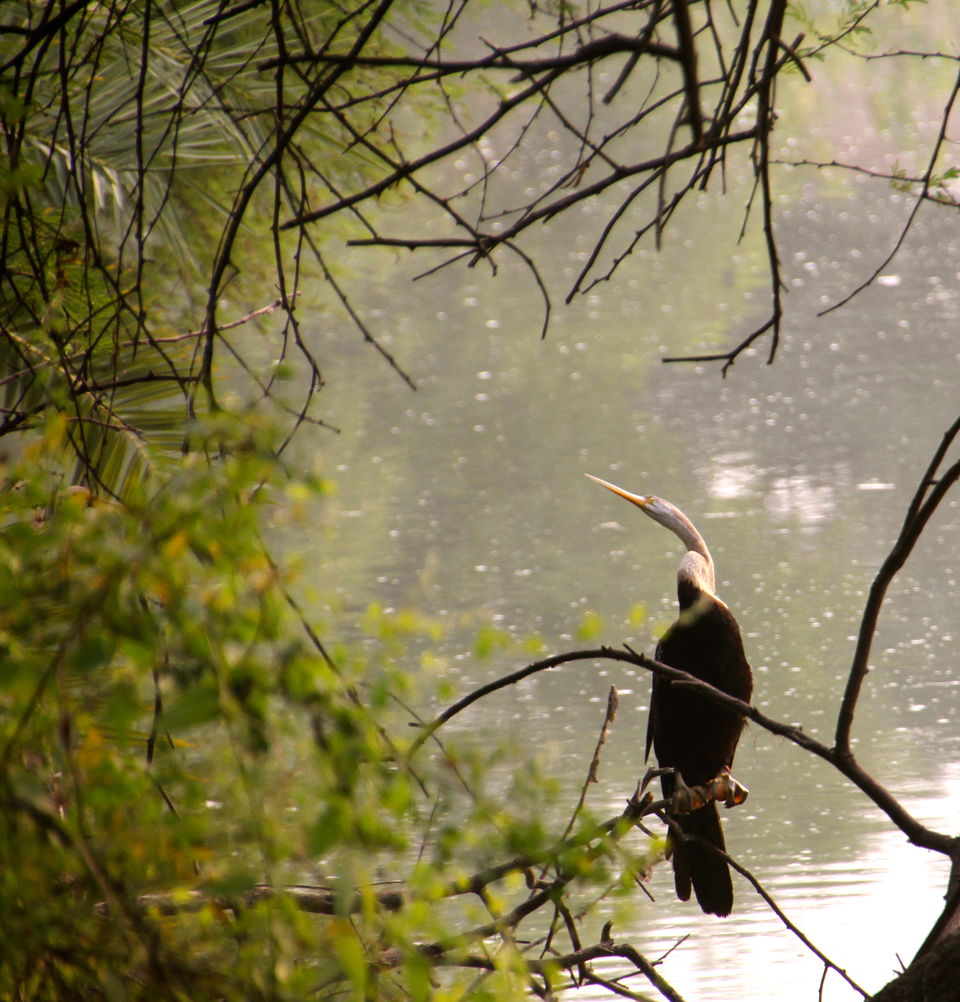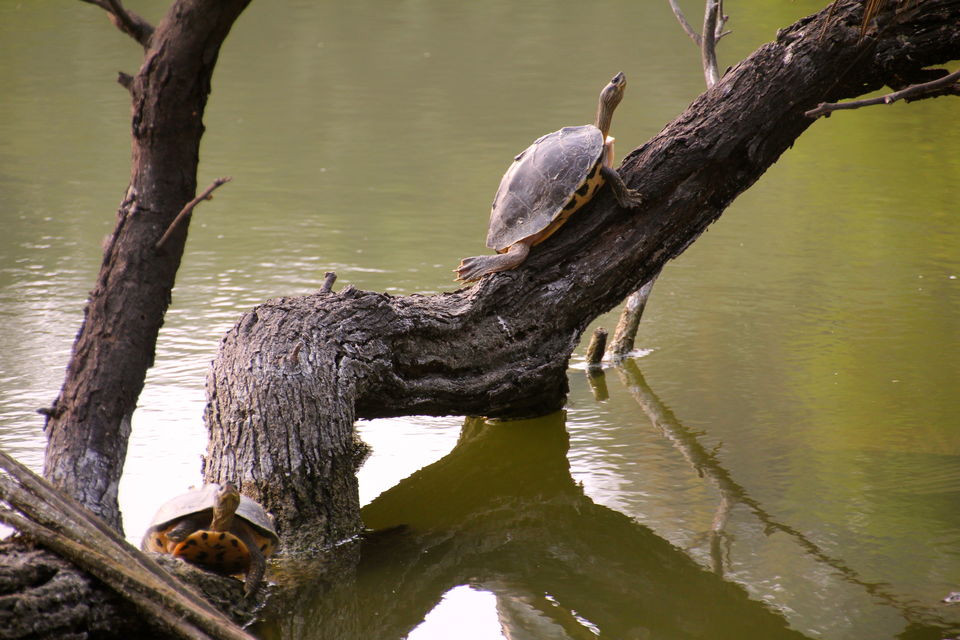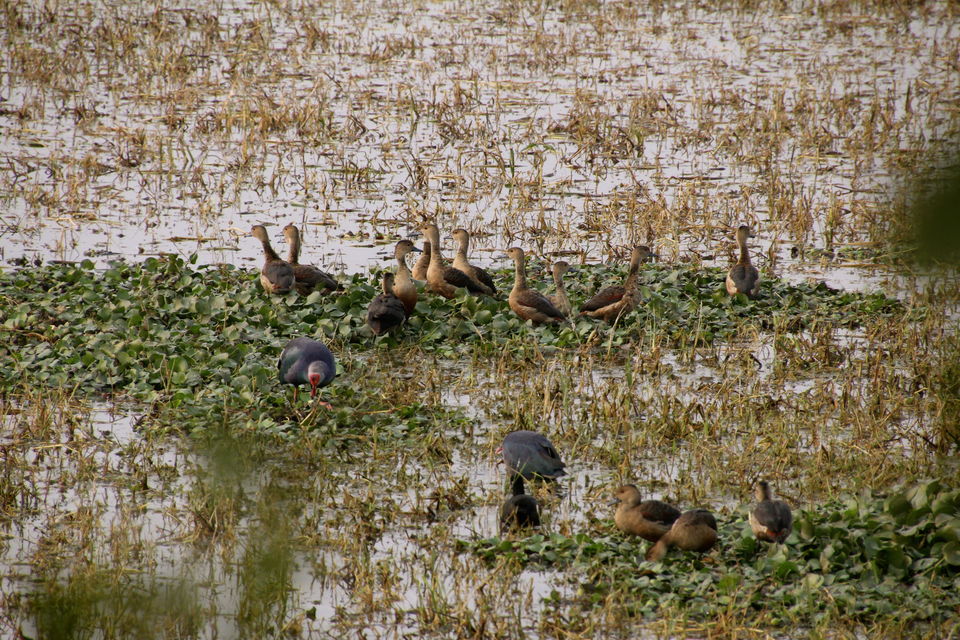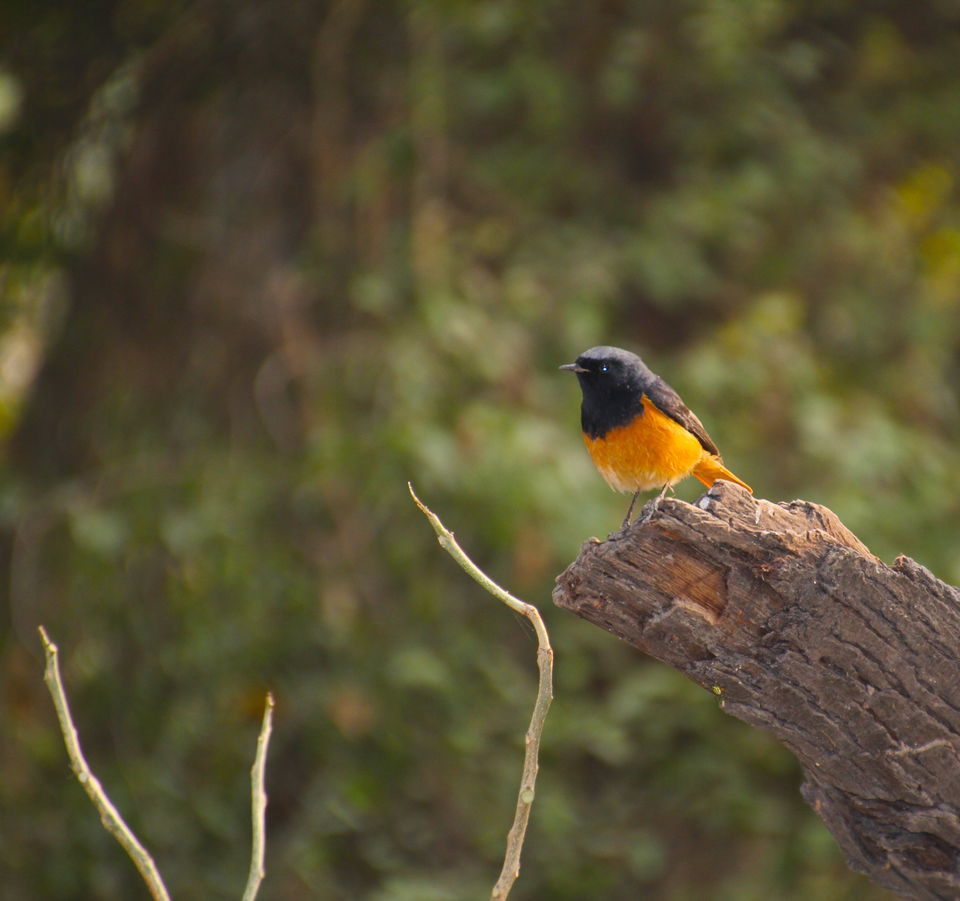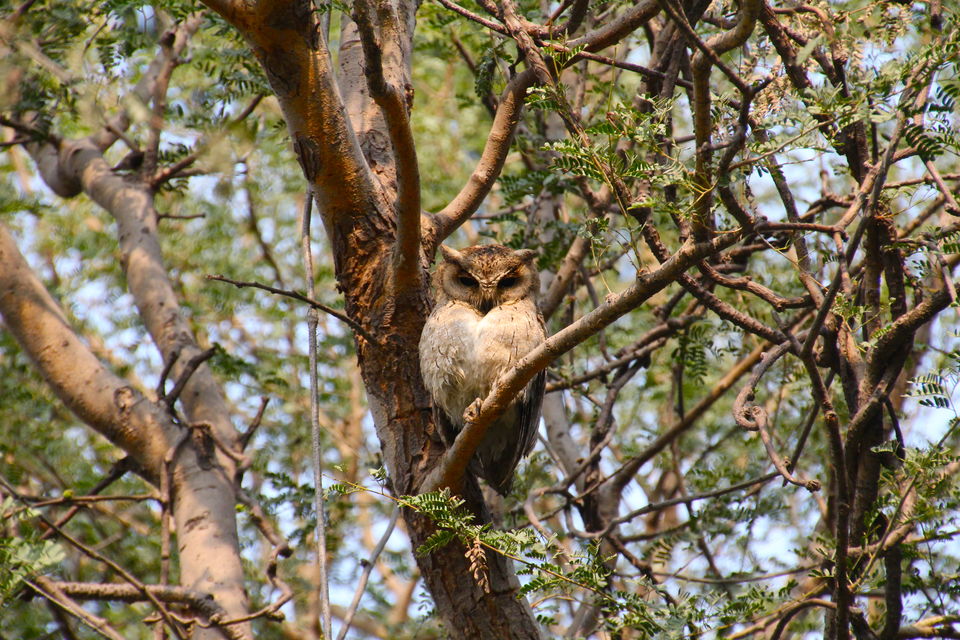 Keoladeo Ghana National Park (Bharatpur Bird Sanctuary) 
Have you ever been to a place where at every inch forward you spot someone revealing the story of a distant land? A place where beings from all over the world come together to share stories of their land, living in an awe of each other?
Welcome to Bharatpur, a paradise of birds. I have a deep reverence of nature mixed with dread and wonder. It always has something to teach you and the very important virtue of Patience. When you acclimatize yourself according to the way of nature its much easier to let life take its own course. Nature never hurts you, it always has its melodies soothing your heart deep inside.
So while I browsed through the map for a short getaway from Jaipur I stumbled upon Bharatpur in Rajasthan. I did not expect the place to offer anything special and I looked further to other cities. But something was calling me ..
Next day I searched for the cliched "Things to do in Bharatpur" and was ecstatic to find out about Keoladeo Ghana national park, an abode to migratory birds. This Bird reserve was listed in UNESCO World Heritage Site by the year 1985. The Wildlife Sanctuary came into being by Maharaja Suraj Mal of Bharatpur ironically as a duck shooting preserve during his time. As fate had it, this happened to be the best time to look out for birds from across the Globe.I did not need any more incentive to head to the city and I have to confess that I did not check any other recommended attraction. To me - THIS WAS IT. Something's are better to be left for some other time in order to come back for more experiences. I waited no more and booked my room for the night at hotel Kiran Villa palace. Not a 5 star property but rated high in the "Top hotel" list in Bharatpur. It takes a 2 minute walk from the hotel to the sanctuary. I wasn't expecting too much but the hotel did surprise with its maintenance & cleanliness.It is much recommended!
I took over the highway- NH11 at 9am & reached my destination at 11.30am. As I dumped my luggage at the hotel they organized a Rickshaw for me, which took me inside the sanctuary, and the puller was a trained guide (trained by the park management) for the day. The sanctuary has a well-defined path so you can choose to explore it by taking a Rickshaw, walking or cycling. The park opens from sunrise to sunset around the year. The entry is priced at Rs.200 per foreigner visitor and Rs. 50 per Indian visitors. 
The sun was at its peak adding comforting warmth in winter as the gate stood royally welcoming visitors to showcase its charming world.Dry grass, bushes and wide grassland on either side got me excited as I widened my vision to look into the wilderness. My guide was a 52-year-old sardarji who had been taking countless number of visitors since past 20 years. He asked me take out my binoculars for clear visibility as we moved further inside. 
"Look out for the call" he said. "That's where you find the treasure of the jungle".
Well that's the rule of the jungle. You have to be silent to reach out for the call and follow it. He halted the rickshaw 2 minutes away from the entrance, where I spotted my first bird – Rosy Starling hiding inside Salvadaro Persica tree devouring tiny berries smaller in size than a pea. The starling is a winter visitor from Europe & temperate southern Asia. My guide plucked the berries and asked me to taste them & well it was indeed sweet. I shared a little moment with Rosy & its meal. The whisper of my passage through the dry grass made Rosy hide inside the bush.
Tip : Silently stroll in to capture the beauties in your lens but be aware of your surroundings to keep safe from thorny bushes & silently approaching reptiles.
Throughout the causeway on either side, gigantic trees reflected their images on the wetlands underneath with ducks floating under the partly illuminated pleasure domes.Further ahead I spotted a lot of birds like Magpie Robin, cranes, Pelicans, geese, Ducks, Wagtails, Red crested Porhard, Rosy Pelican etc. from various countries like Bangladesh, China, Siberia, Japan, Vietnam & Kashmir along with some mammals- spotted deer, monitor lizard, wild boars, blue bull and spotted turtle in the next 3 hours. If you are lucky enough you can even spot hyenas, python and snakes!
The amalgamation of the three lands is an alluring experience.The park houses more than 300 species of birds. The star of the show is the Siberian Crane, however they have not been spotted since the year 2002 due to danger of being hunted down on their way to India.
I inquired my guide about his most fond memories and he shared with me that in 2005 a fleet of around 2000 pink cranes came in for two months. The land and sky never seemed so pretty, painted in hues of bright pink & white. Since 2005 he hasn't experienced anything like that. Imagine what a marvel it would have been!? 
The sanctuary is divided into three parts comprising of dry land, marshy and wetlands. I spotted maximum birds in the wetlands where huge number of painted storks fed their babies. The air was rich with mirth and love.The reflecting images of the birds and tress in the vast water land made the view picturesque. It was a delightful experience watching the birds enjoying the afternoon.As the daylight began to drain away so did the birds snuggled into their nest. A green meadow bathed in the humid light of a sinking sun was accompanied by the whizzing chirr of insects. The day ended on a beautiful note. If only humans lived with days drenched in love would they be closer and content like the nature.
How to Reach:
Bharatpur is easily accessible by bus or train, personal vehicles and also by private cabs from New Delhi, Agra & Jaipur. The nearest railway station is Bharatpur Junction, which is 5 kms away from the sanctuary. Bharatpur is well connected with other parts of the country by very fine roads. 
Time to visit:
The sanctuary is open around the year from sunrise to sunset (6 am-6pm). However the ideal visiting months are from August-November for resident breeding birds and October- February for migrant birds.
Other attractions:
Visit the small exhibit at the park entrance consisting of photos, stuffed birds and aquatic flora found in the park. Canteens are situated within the sanctuary to grab a bite with a basic menu of tea/coffee and some packaged eatables. You can carry your own food too. Boating along the ducks is available in the morning from 7-8am.
 Other useful tips:
Carry mineral water, mosquito repellent, a hat and good pair of binoculars.
Travel by rickshaws authorized by government. Only these are allowed inside.
The nature doesn't work according to you, be patient.
Look out for the call.
Silence is your best friend.
Beware of your surroundings while doing photography.
Please do not litter the pure land.
Do not get discouraged if you don't spot a lot of things at once. Jungle is a vast land, come in again for more surprises.
When in danger, Run!
Happy Traveling ! :)