I always had this question ringing in my mind, "Was my schooling done in the best possible way?". Well, this journey didn't answer those but definately opened my eyes on certain aspects.
Hi! My name is Sooraj and I will be taking you guyz through my eye view of the journey to a Wonderland. (Note:- Info section is at the bottom)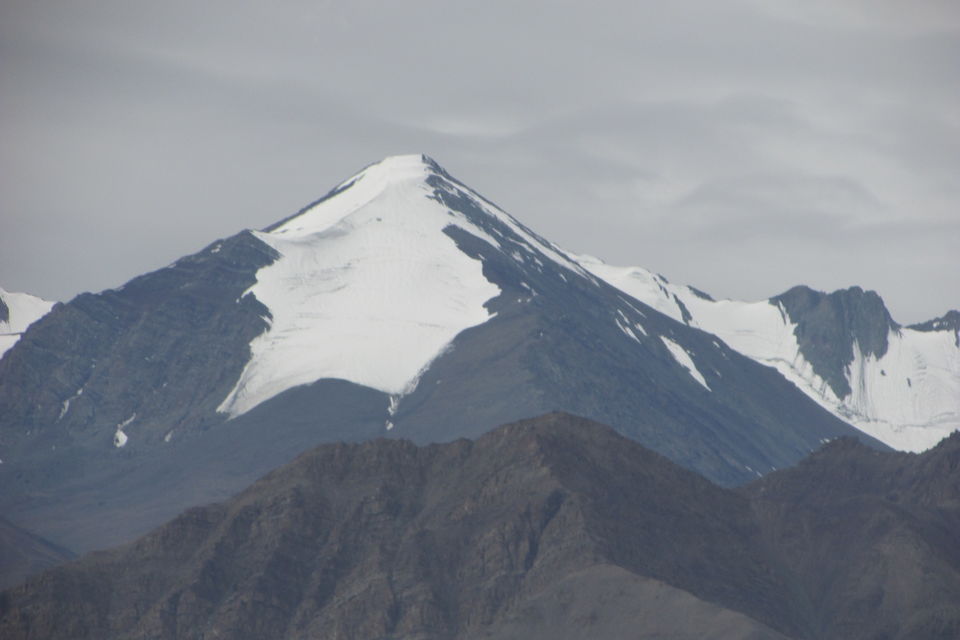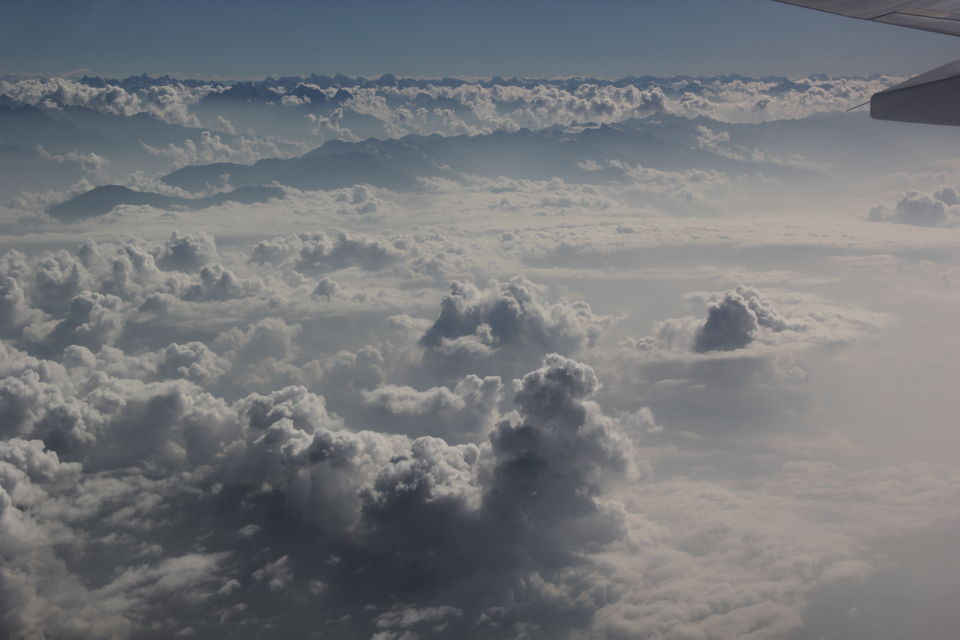 "Luk... Loook the Mountins and shnow... Wawww!!!", shouted a small girl with her eyes extremely wide as she jumped over the person on her next seat trying to get a better view of the mountains. We were crossing somewhere near Himachal now and I was having similar excitement like that of the small girl. This is the first time in my life I am looking at snow for real and it's simply beautiful. As you can see it seems like a blanket made of the finest cotton and softest wool spreading across the mountain head like the wedding bride. While flying over the mountains I could see many little settlements and wondered how do they survive in so much cold or rather so much beauty. I held my question back to be answered later as I was actually going to meet such people.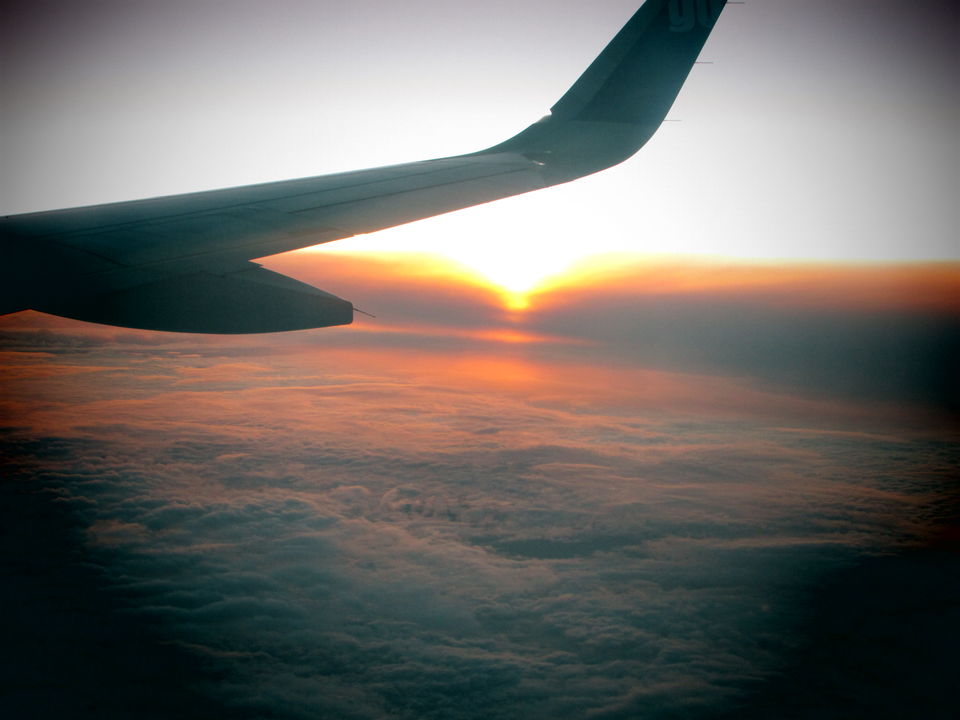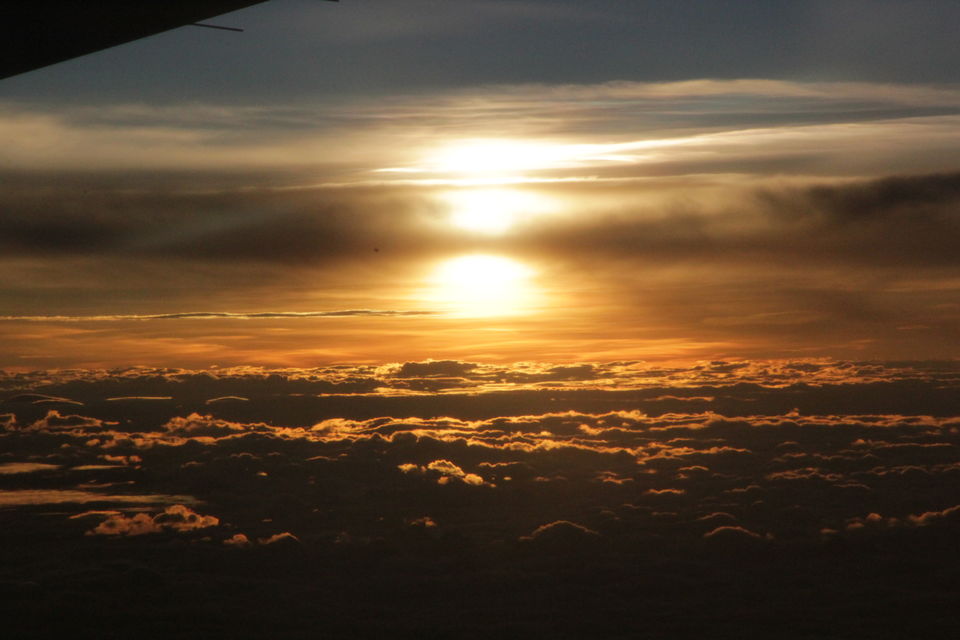 We reached the airport at Leh and I could feel the chilling temperature warmth of my excitement and also some altitude effect. We quickly moved inside the airport and collected our luggage. Arranging transportation is quite a task here, I am saying this because the bus that's supposed to pick us up come from a place where there is no network and hence we had to make prior arrangements and little local help to contact our driver. The Airport authorities are quite sweet but tough at the same time as this area is needed to be kept well secured.
It's suggested to take rest before resuming and kind of heavy exertion activities due to the altitude and the time needed for the body to adjust accordingly. Everyone boarded the bus and started moving. It's very cold here and we had to wear multiple clothing and gloves to keep us warm but it was fun.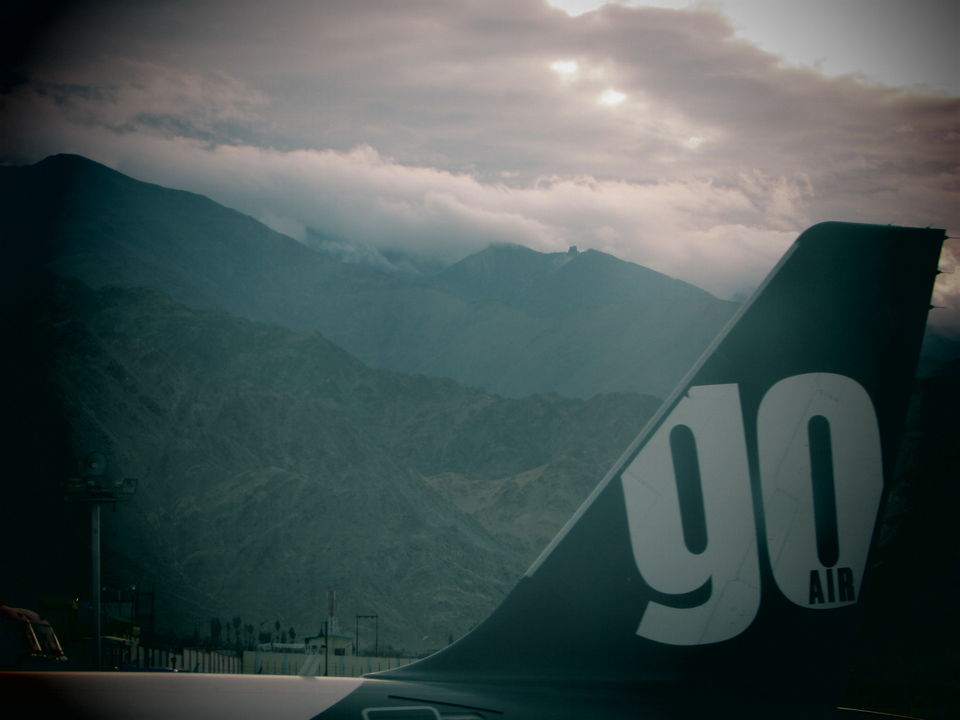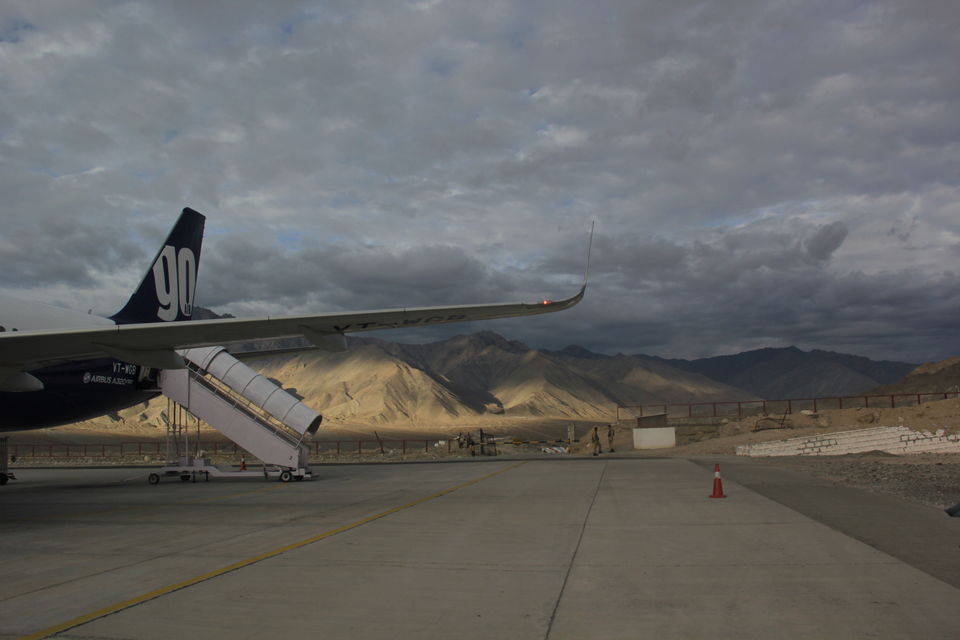 On our way to the institution we came across many valleys of breathtaking depth. There was one strange thing about the rocks here. They were round as pebbles huge pebbles but fixed into the wall of the mountain above and below the road. Wonder how these mountains were created. There might have been great movements of these rocks before they took the form of pebbles and formed sediments over here in the walls. Which I later found out to be true as some visiting scientists backed my explanation and added that entire place was engulfed by the riverbed many many years ago but the water levels have reduced leaving these rocks in the walls.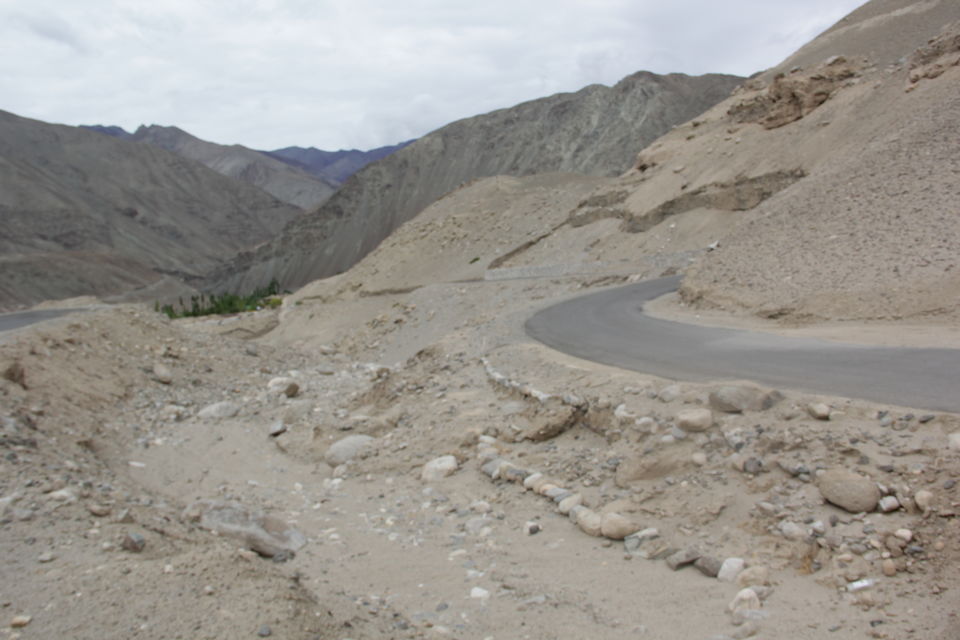 Everyone was very tired and wanted to just jump to their beds. It's probably the altitude. We reached the SECMOL campus in sometime and received a very warm welcome by the students and the caretaker over there. Luggage was unloaded and rooms we allocated to everyone for the entire stay duration.
The institutions architecture was quite different from what I have been used to see. Black painted walls probably to absorb heat, mud walls, glass windows, walls in wall. "Wow, there's so much to see here", my heart said to myself. After going around for sometime I found myself amazed with the entire ecosystem of the place. There was a Waste segregation and management system, Solar water heater and Solar cooker, vegetable garden, Cows and much more. The thing I liked the most over here is the Eco-Toilet they had built.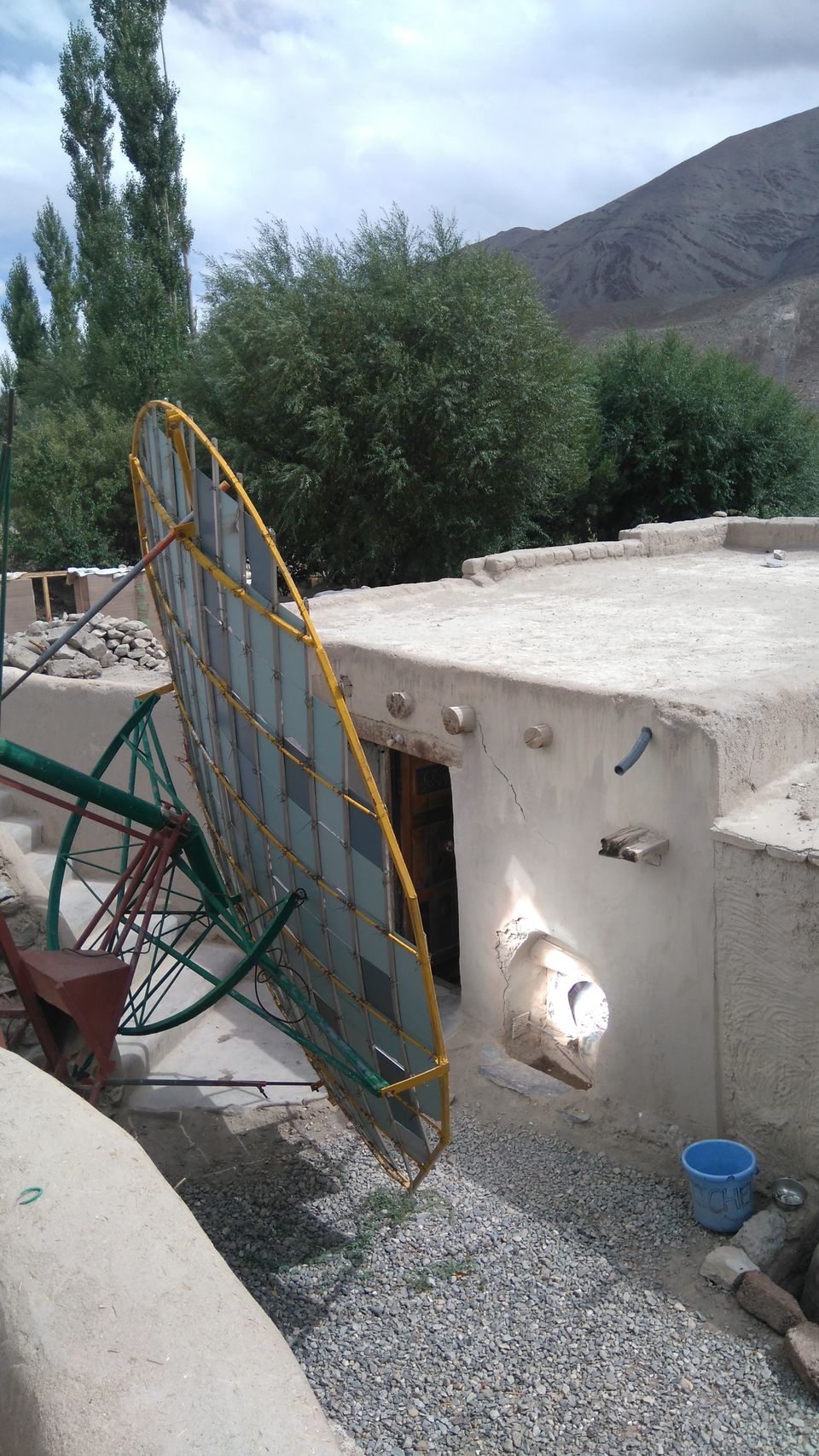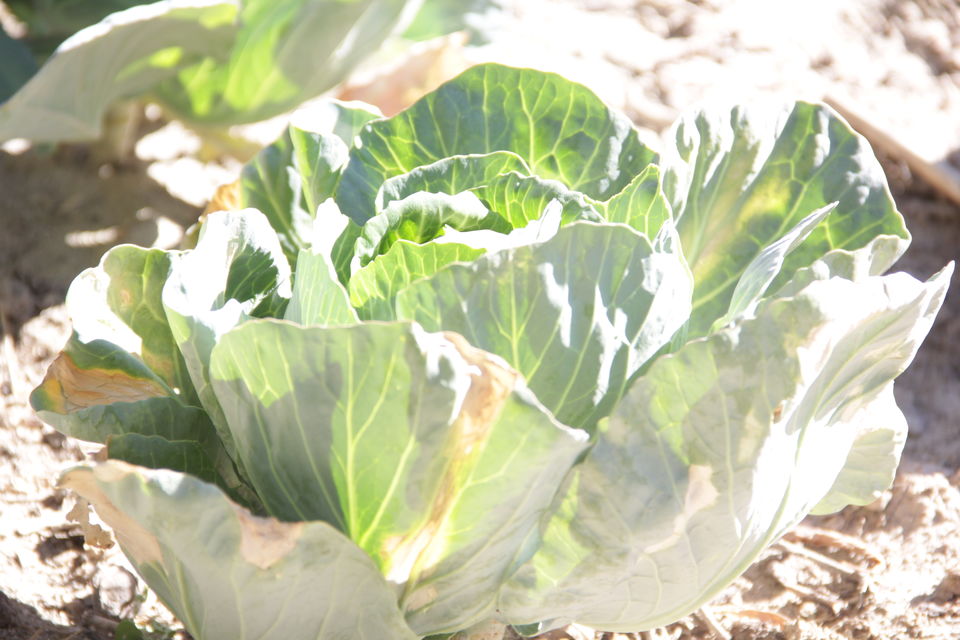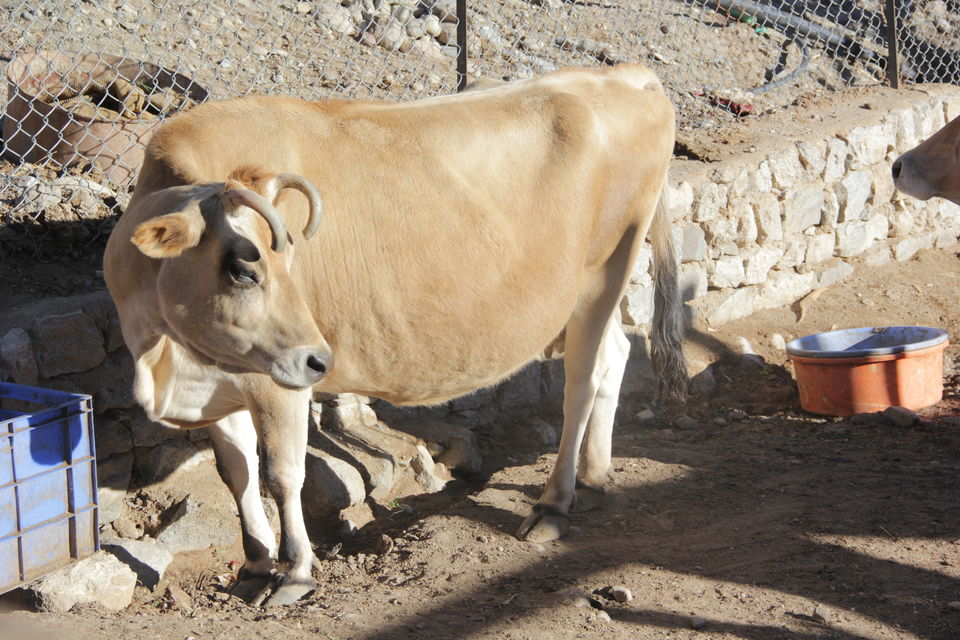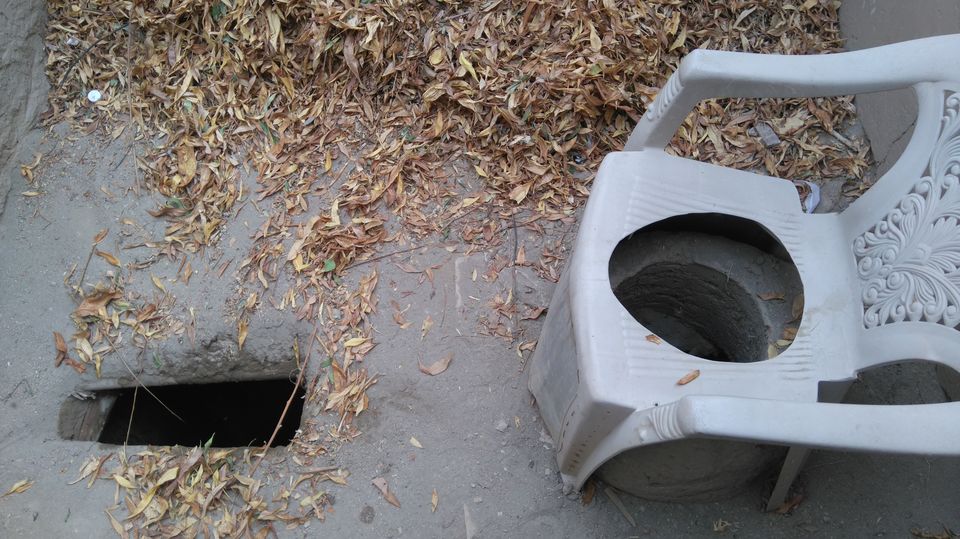 These wonderful kids studying here take responsibilities turn by turn to take care of different departments and what you can see below is the presentation given by them to the fellow students on the work they have done till date (while they were incharge for that department).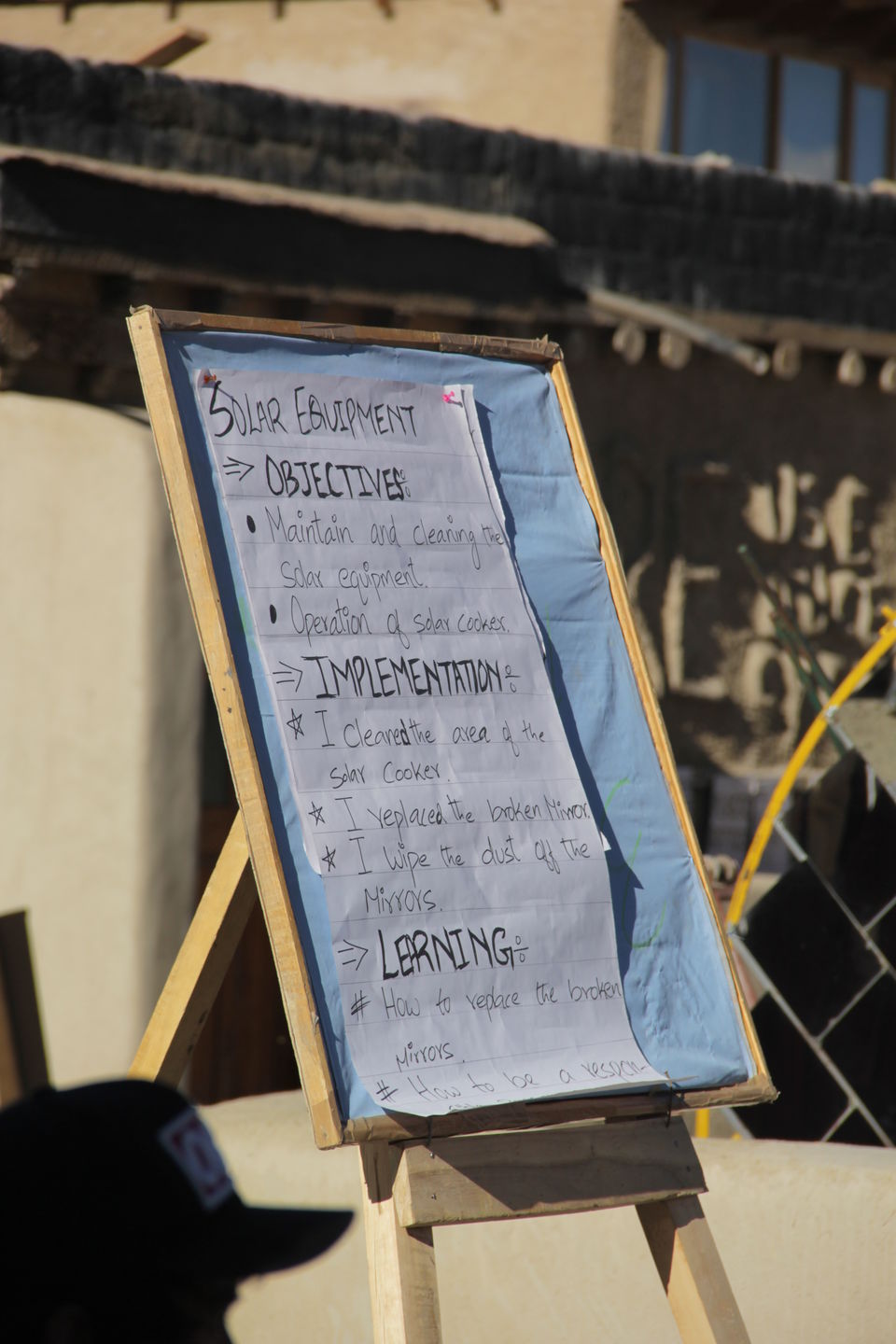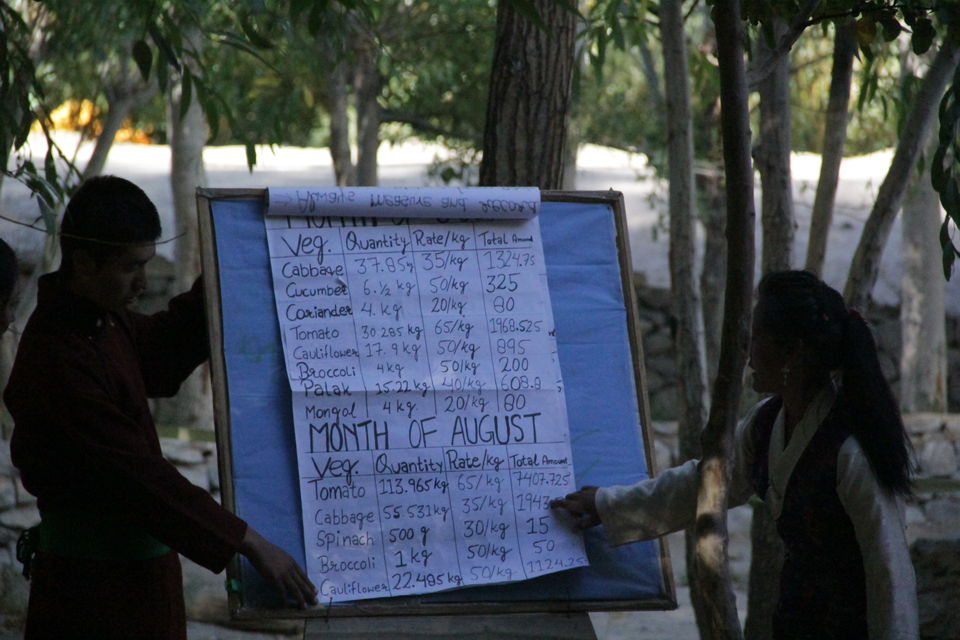 And during the night time it's freezing cold outside but the rooms were quite cozy the way the were constructed. It takes a lot of courage and 5 to 6 layers of thick blankets to sleep outside. And believe me it's worth it. The sky was super clear and the stars we brighter than ever. So peaceful it was looking at the stars trying to figure out the constellations and suddenly I see a shooting star right before my eyes...wowww!!!! and there goes another one. I couldn't believe my eyes, I could see shooting stars at an interval of 40 to 50 secs.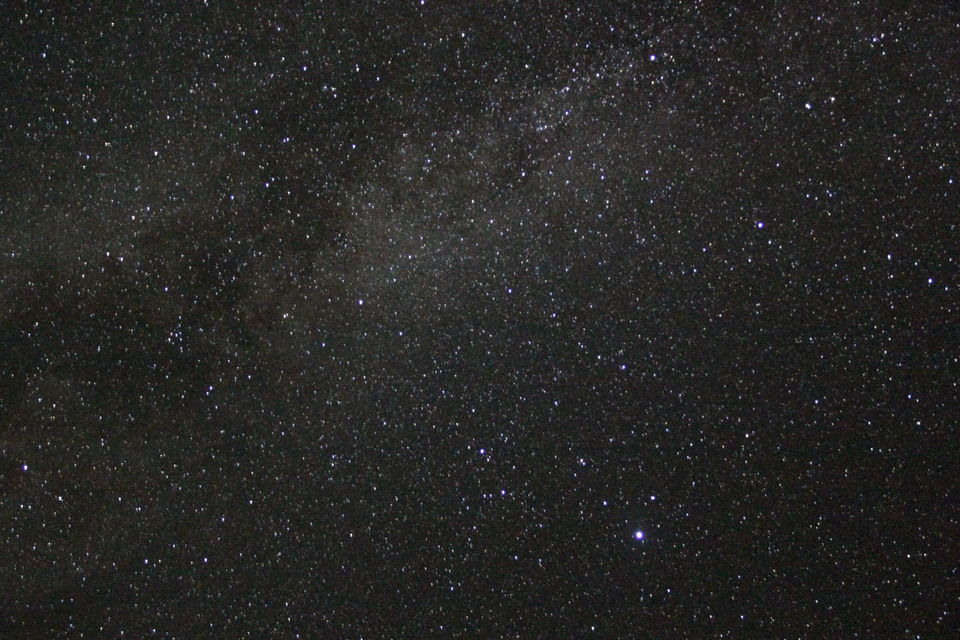 The next day was equally pleasant as it was drizzling as the Sun was rising. I quickly go outside to enjoy the chilled rain drops and what do I see.....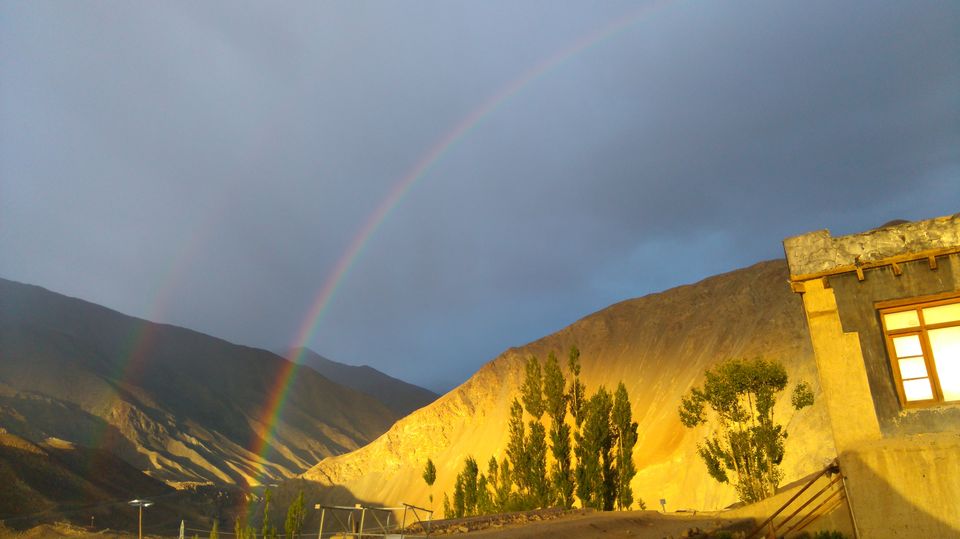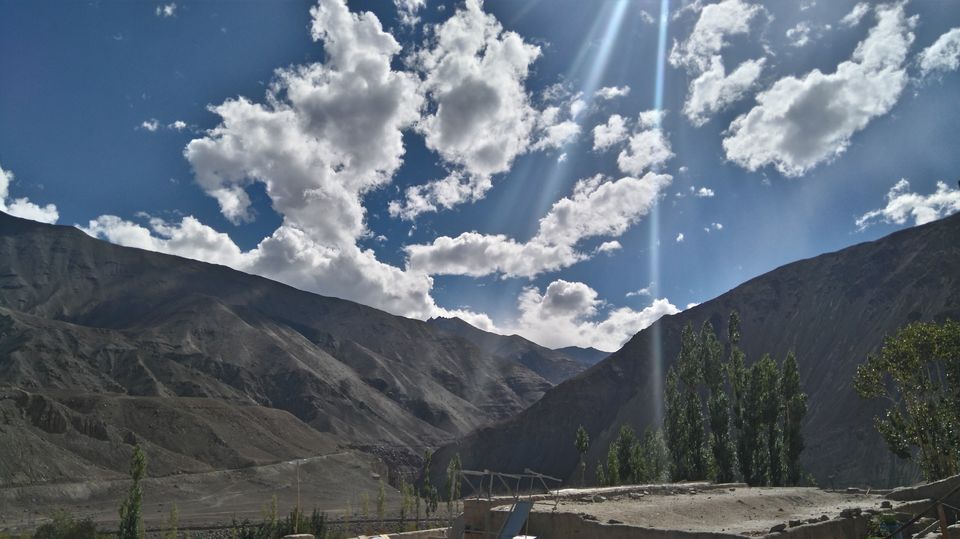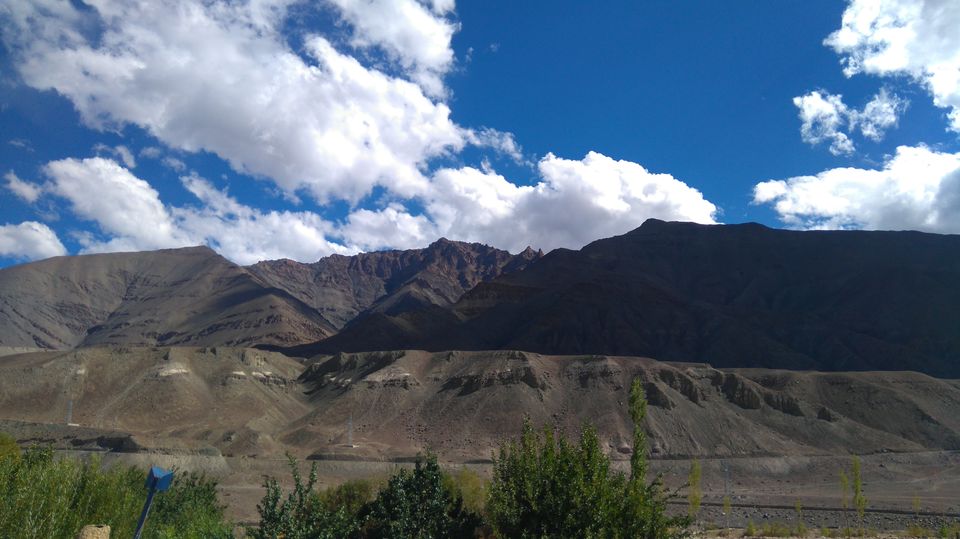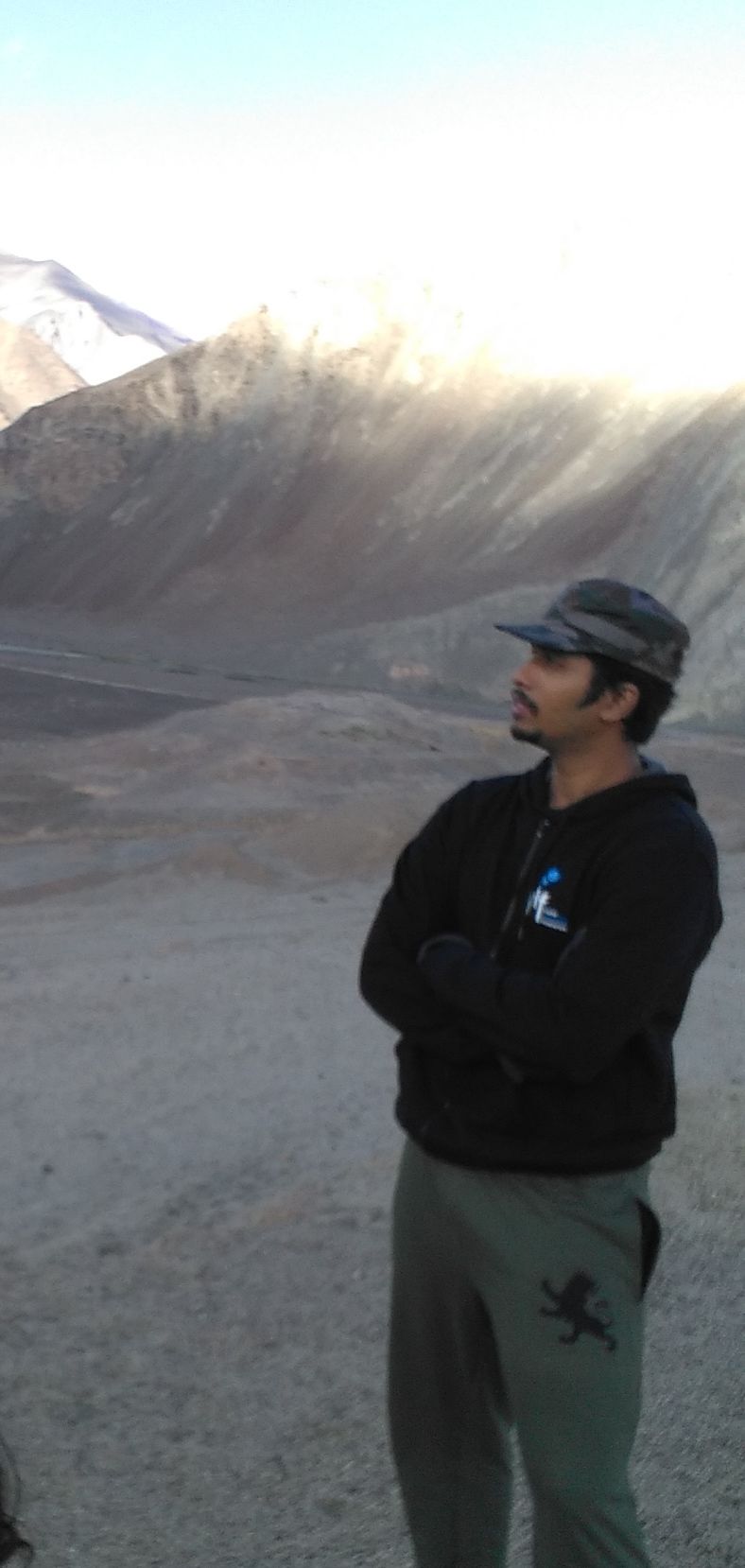 SECMOL is a beautiful place with beautiful people and students and also some great personalities coming from various places to share their knowledge with the kids here. I was also part of some classes, however I felt that there is much to learn from these kids than to teach them. All of them are filled with so much of potential and what discipline they had I have never seen such discipline in any other school. Perhaps this is place is less of a school and more of a home for them. There are many difficulties faced by many people in different parts of India but there life simply goes on. I got so much to learn from this Institution founded by Sonam Wangchuk and many others. If you are ever to visit this place please make sure that you give utmost importance and respect to their way of living. They follow a disciplined schedule and the visitors are expected to follow the same. Now that's the real fun living among them like part of their family.
Finally on our way back the sky greeted us with yet another beautiful view
Thank You for reading through. I hope you enjoyed. And I am sure that you will actually enjoy once you visit the place. Do share your experience with me. Also let me know if you need any more information.
INFO SECTION:-
EXPENSES - 1. Flight - 12,000 (Approx. between Mumbai to Leh, Leh Kushok Bakula Rimpochee Airport return journey) 2. Local Transport - 1,500/ 200 (Between Leh to SECMOL if you take Taxi or Bus) 3. Accommodation - 500+ per day (Approx. at SECMOL, might vary - Prior intimation has to be given) 4. Miscellaneous - 2500 (Depending on how much you want to spend)
MEDICATION - Diamox Oral (For altitude sickness), Coconut Oil is quite handy can be used to keep you warm and can also be used as Lip balm alternatively you can carry a Lip balm separately,
ALTITUDE (from sea level)- Leh Kushok Bakula Rimpochee Airport - 11,000 ft; Leh Palace - 11, 600 ft; SECMOL Campus - 10, 500 ft
TEMPERATURE - In the month of September Max avg 21.5 Degrees Min avg 10.5 Degrees
WASTE MANAGEMENT - Do not take plastic materials of any products that you are going to dump there. Alternatively you can carry them back home.
ELECTRICITY - Good to carry Solar chargeable batteries if you wish to use a lot of electronic devices.
WATER ACCESSIBILITY - The water here is very good. It's very cold in the morning. Quite difficult to your morning chores. However, they have Solar Water Heaters that can be used only once the sun rises. No water access in the Toilets, you need to use tissue papers.
NETWORK and CONNECTIVITY - There are better chances that you might get a connectivity if you have a post paid connection. I have only seen Airtel and Aircel towers around those place. It's also said that BSNL network is also available. You might have to travel to Leh city to get better connectivity.
Frequent Searches Leading To This Page:-
ladakh tour packages delhi, places to visit in ladakh in october, things to do in leh in march, 3 star hotels in ladakh, leh ladakh government tourism