Yet again another weekend arrived and I started to plan my next trip. But this time a bike trip with my friends. Exciting isn't it? We wanted to visit an informative yet beautiful place this time. Lepakshi is a village of Andhra Pradesh, India. It is located 140 km from Bangalore.
Why I visited Lepakshi?
Well I am a very keen person about history of India. When I came to know that there is a Veerabhadra temple built in 16th century during Vijayanagara Era, I had to visit it.
Journey to Lepakshi…
So we started our journey from Bangalore on bike around 5am in the morning. It took us around 5 hours to reach to Lepakshi. Since it was a bike trip we took some small breaks in between. We had our breakfast at a small dhaba on the national highway. On the way to Lepakshi, it started to rain suddenly and because of which we got see a double rainbow!! I was so happy to see it as I was watching a double rainbow for the first time in my life. I guess my trips are incomplete without rains. After reaching Lepakshi we visited the famous Veerabhadra temple. Veerabhadra was a incarnation of Lord Shiva. The temple is famous for its sculptures and paintings. It has beautiful sculpture of Lord Shiva Linga inside the temple.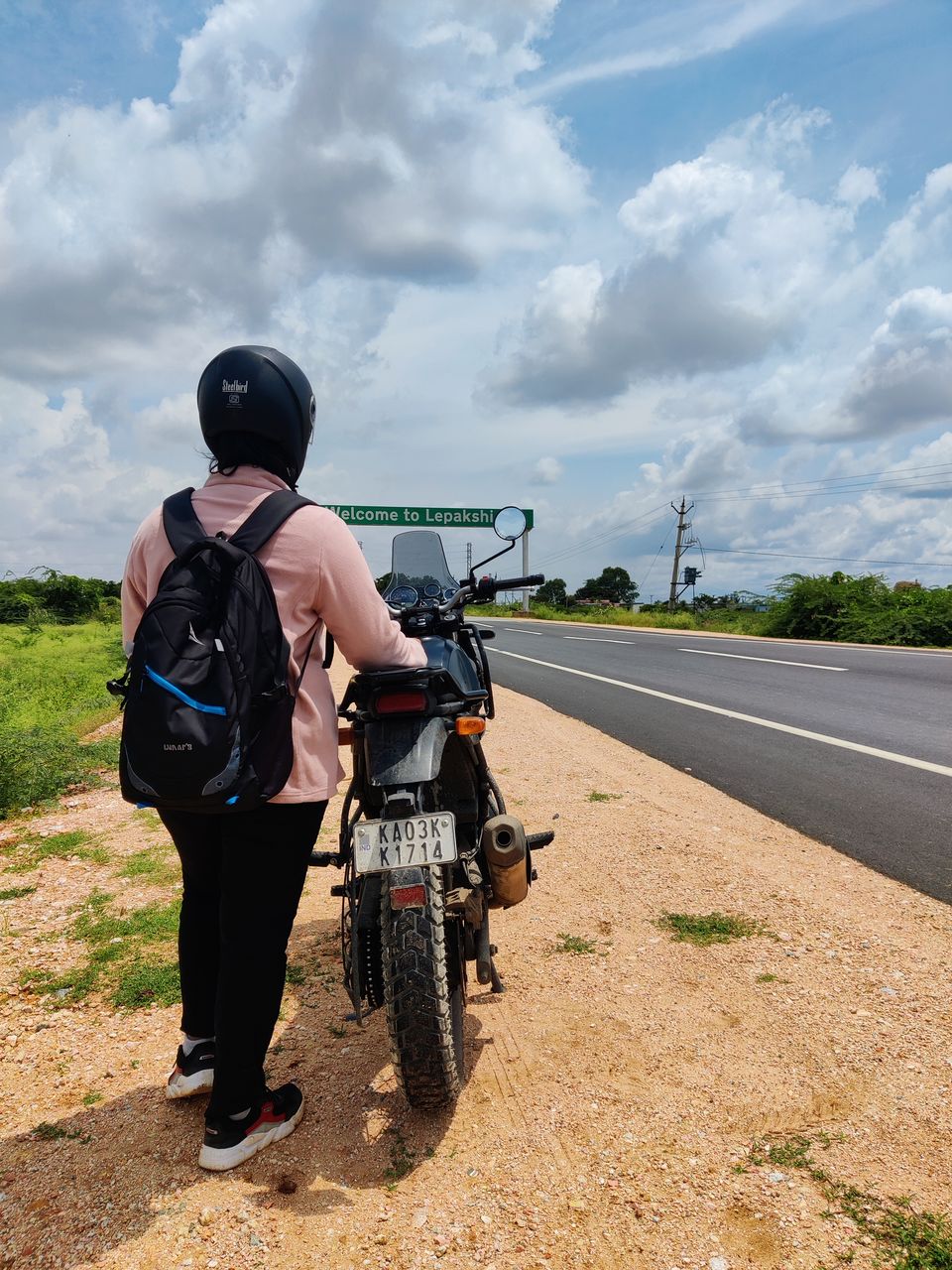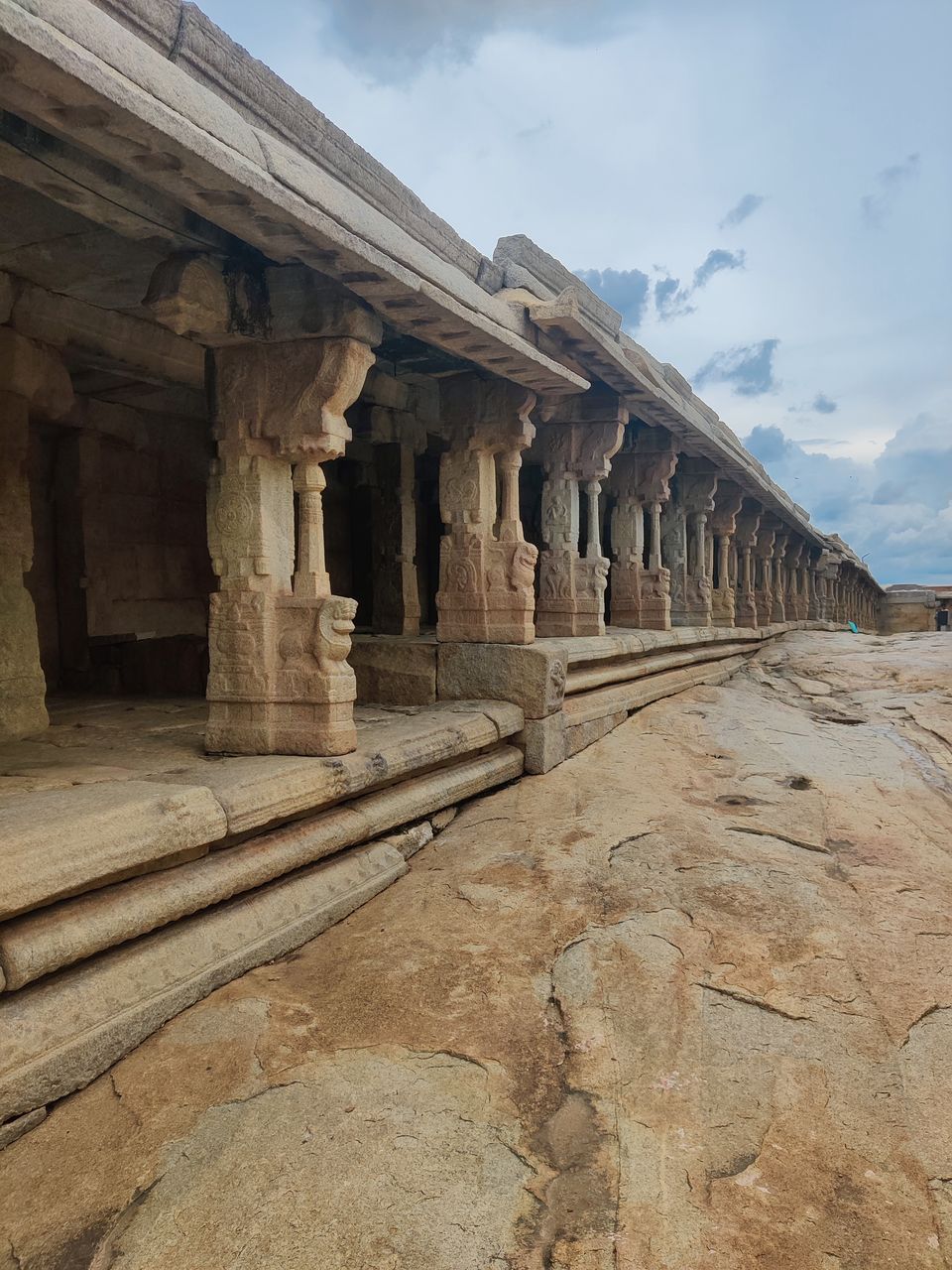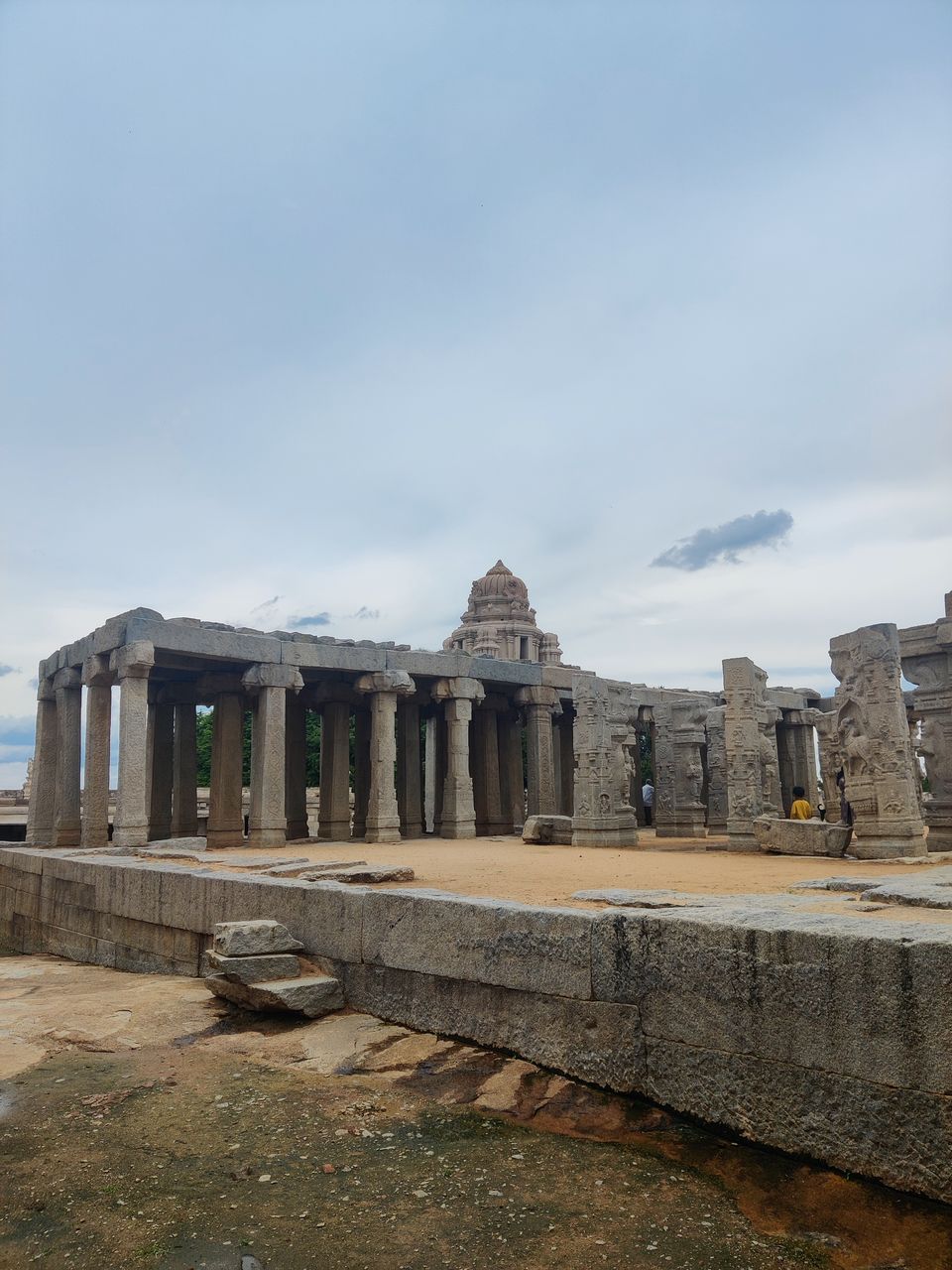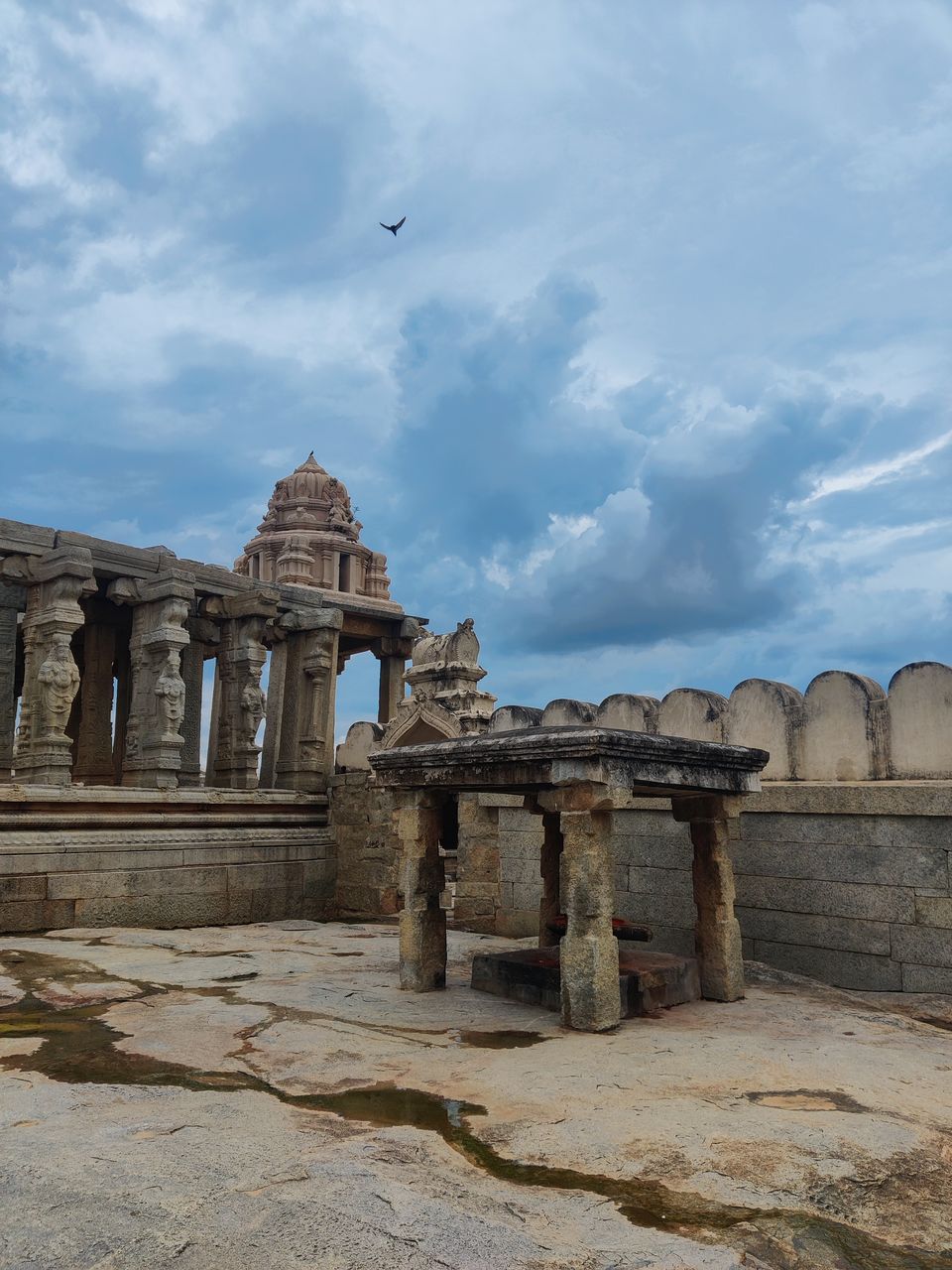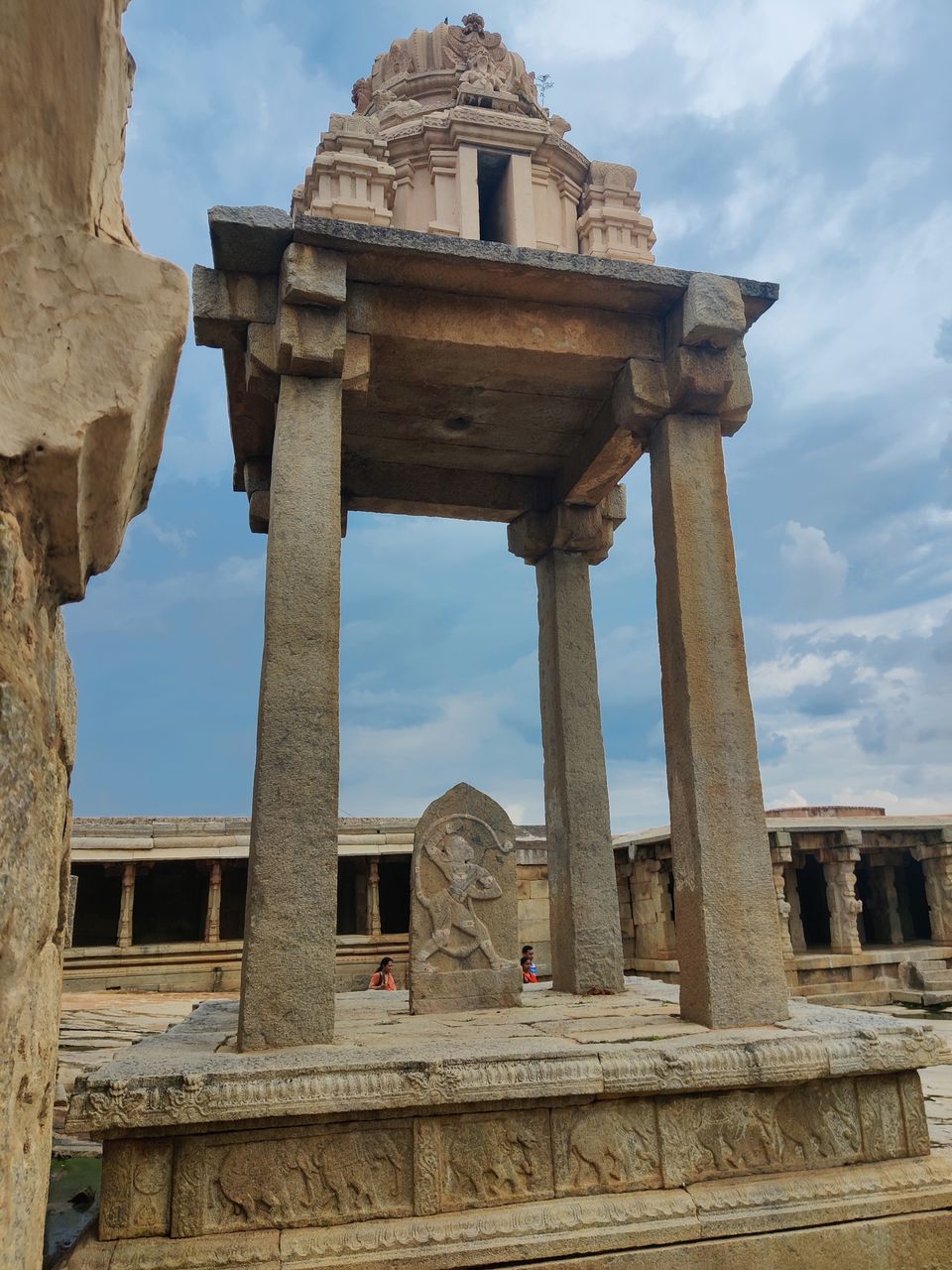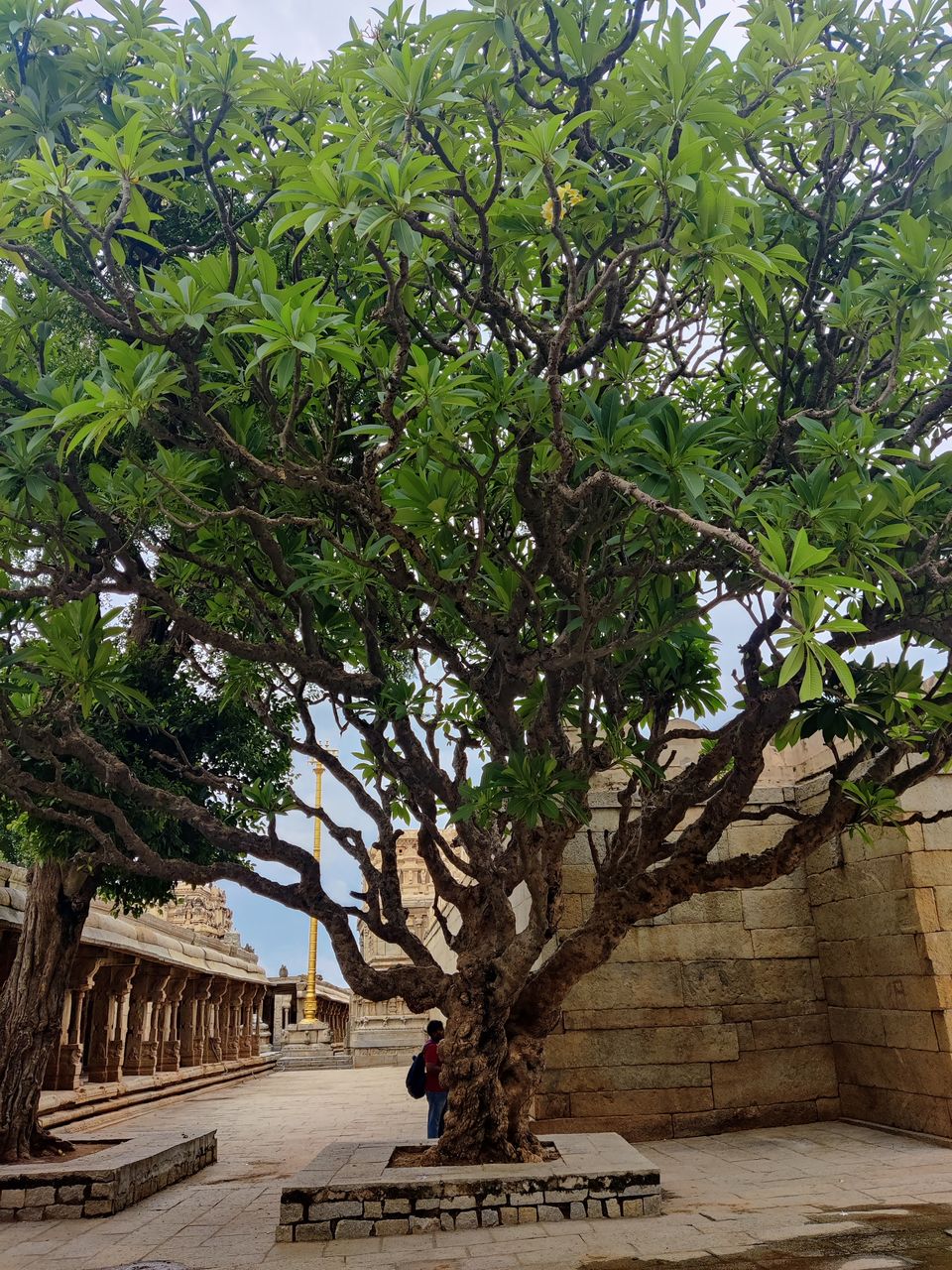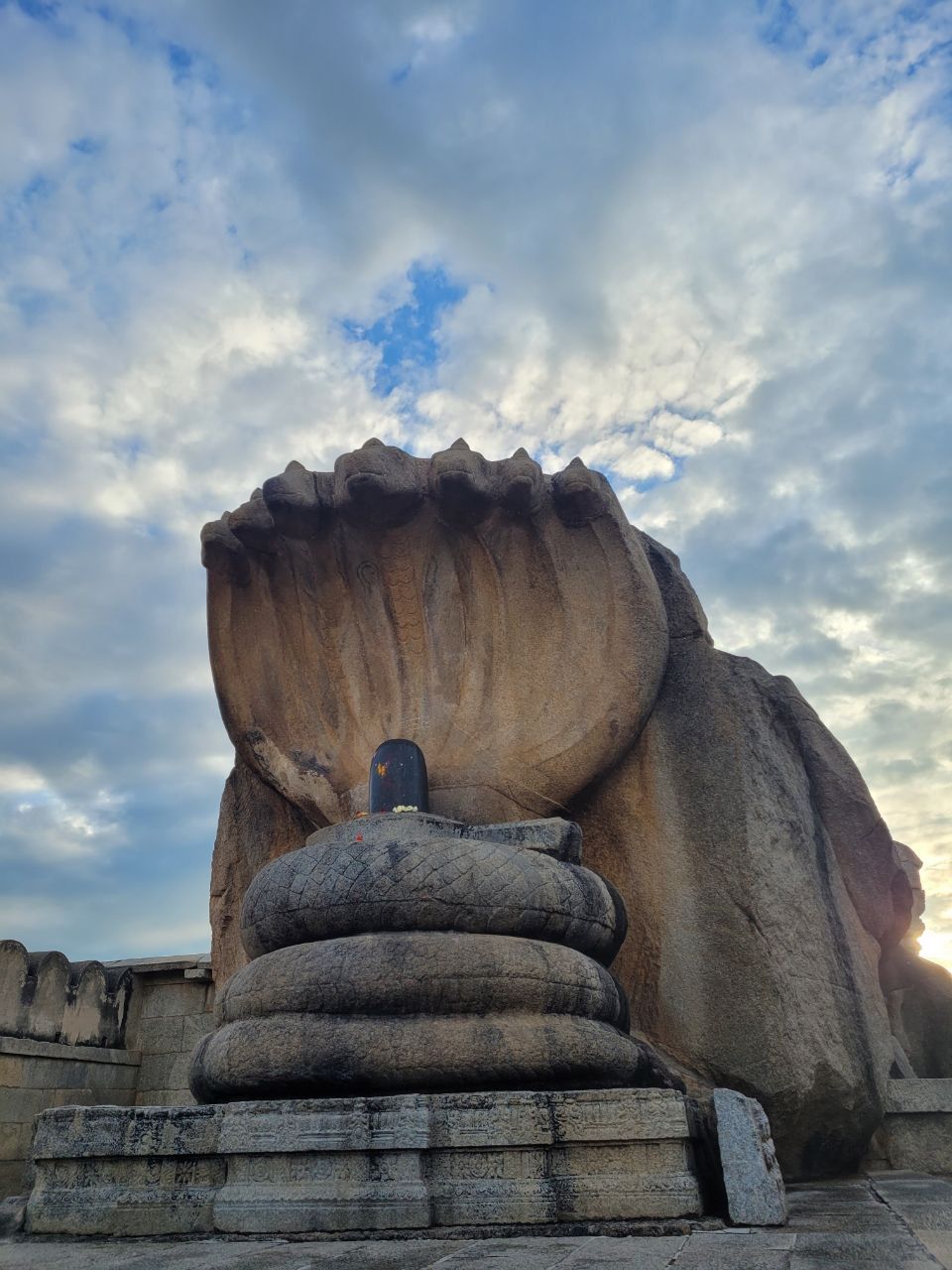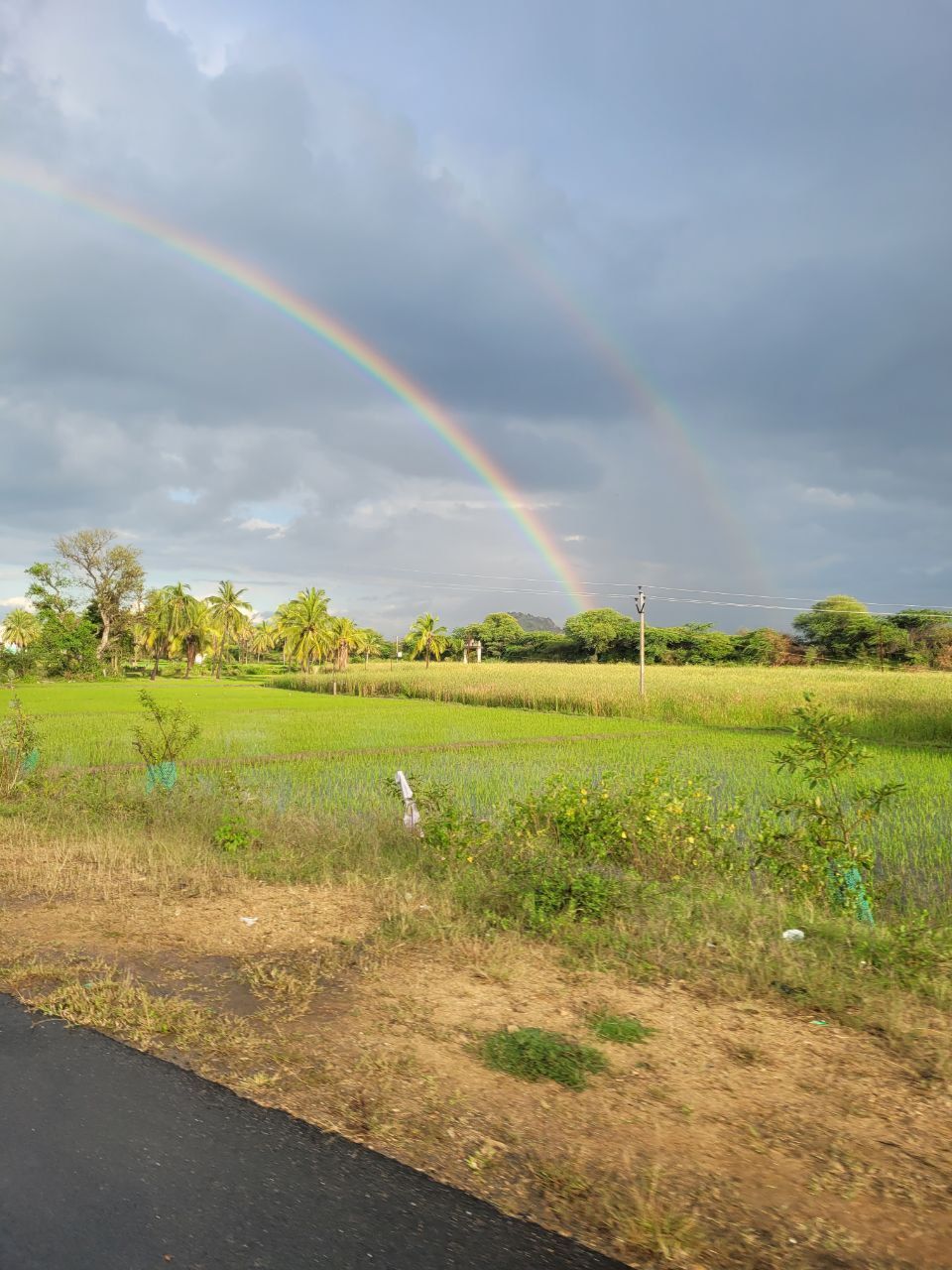 We also saw a giant foot inside the temple. The locals have different views on it. Some say it is of Lord Hanuman when he landed here for the first time and some say it is of Goddess Sita. A very curious site indeed.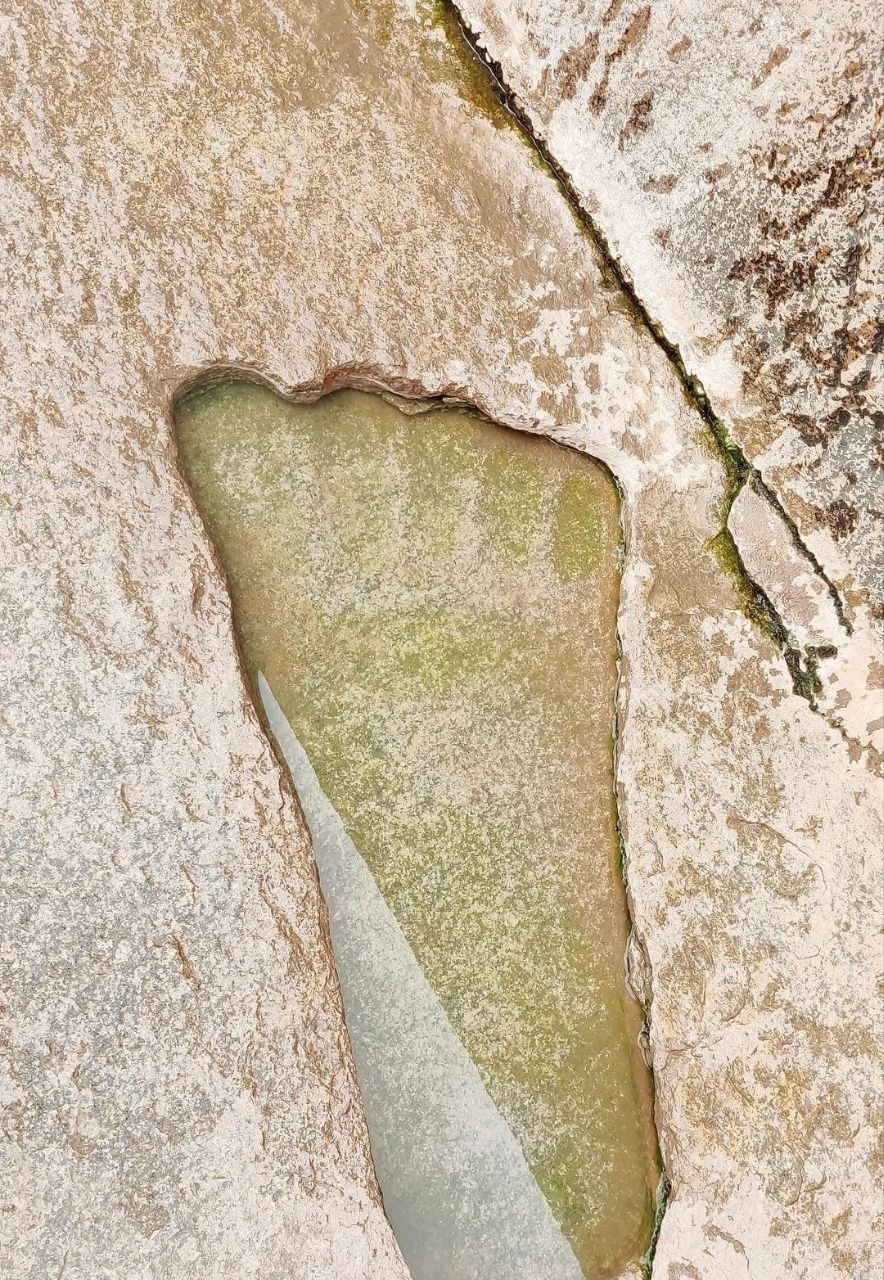 Another interesting sculpture that I saw inside the temple was "Hanging Pillar". There is a gap between the base of the pillar and ground through which any paper or cloth could be passed.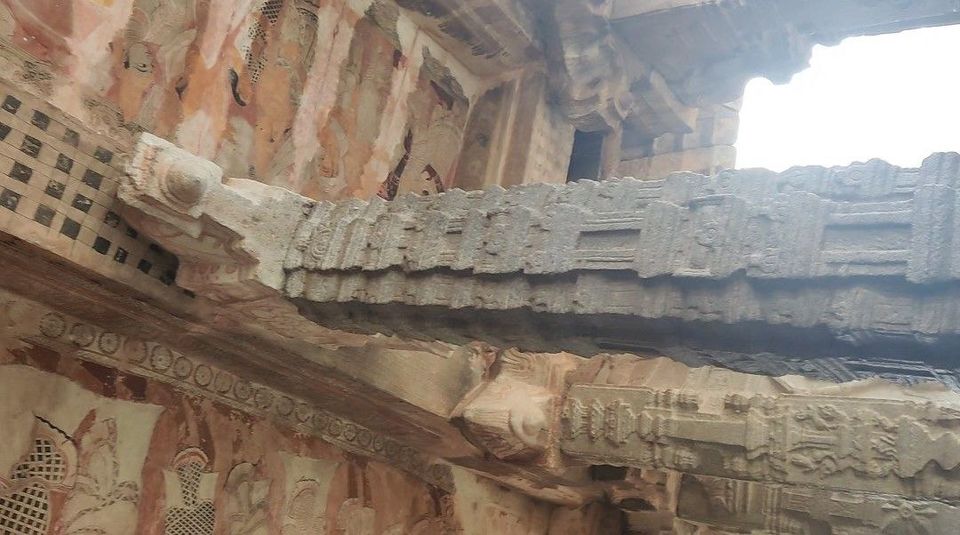 The last spot near the temple which we saw was a very giant and beautiful Garuda built behind the temple.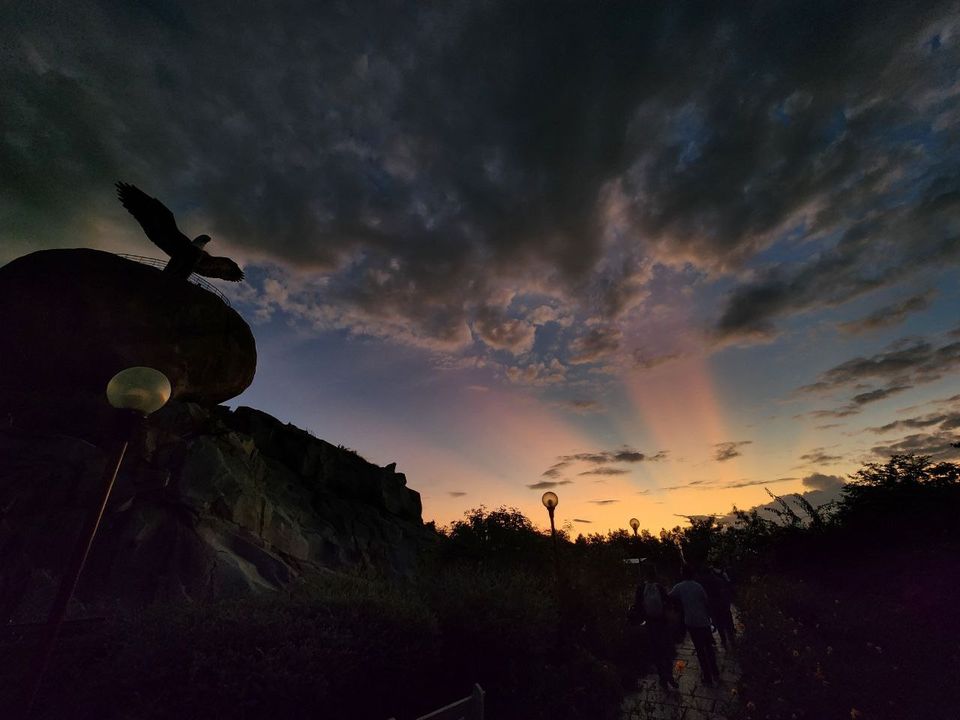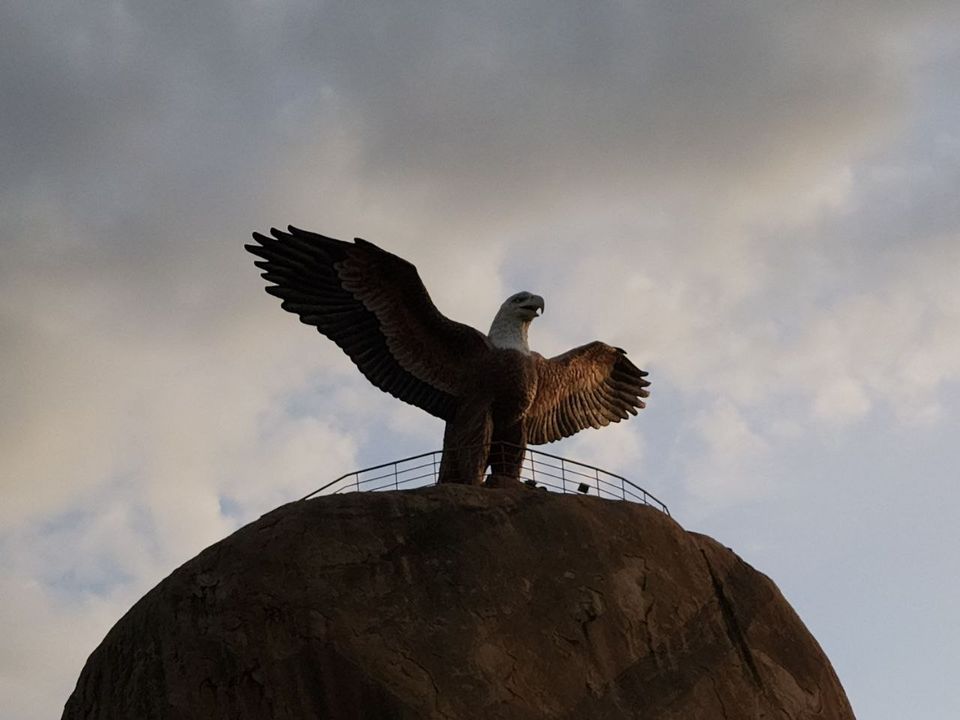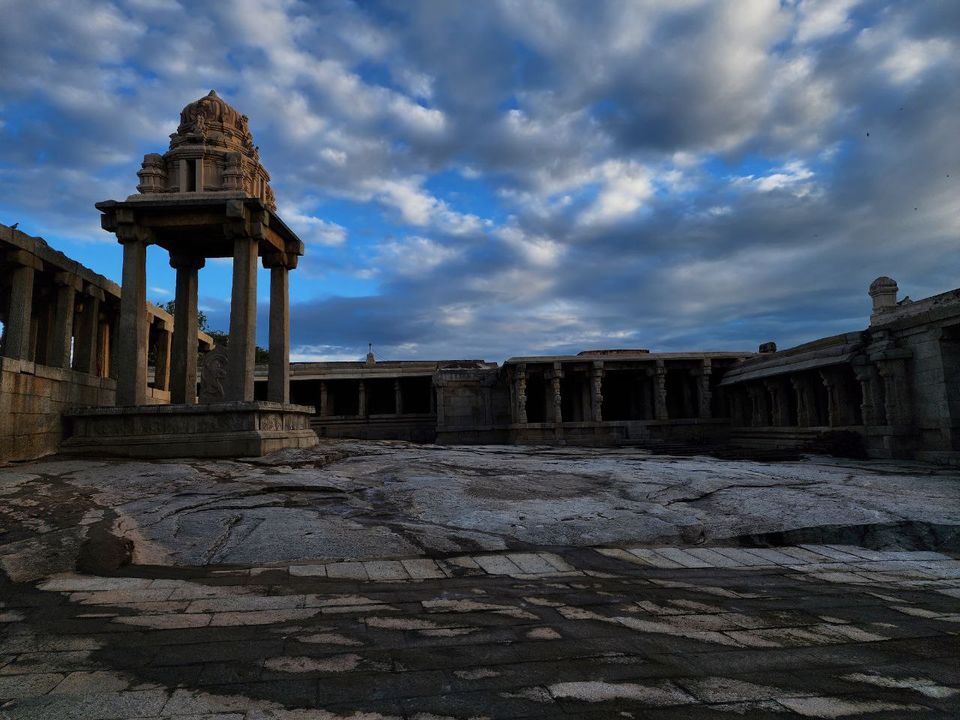 After doing sightseeing of the temple, we decided to have lunch around 3pm. We left from there around 5pm and reached back to Bangalore around 11pm at night. We were very tired by the time we reached as bike journeys make you really exhausted. In spite of all the tiredness, we had a great time. Sunday was spent just resting at home.