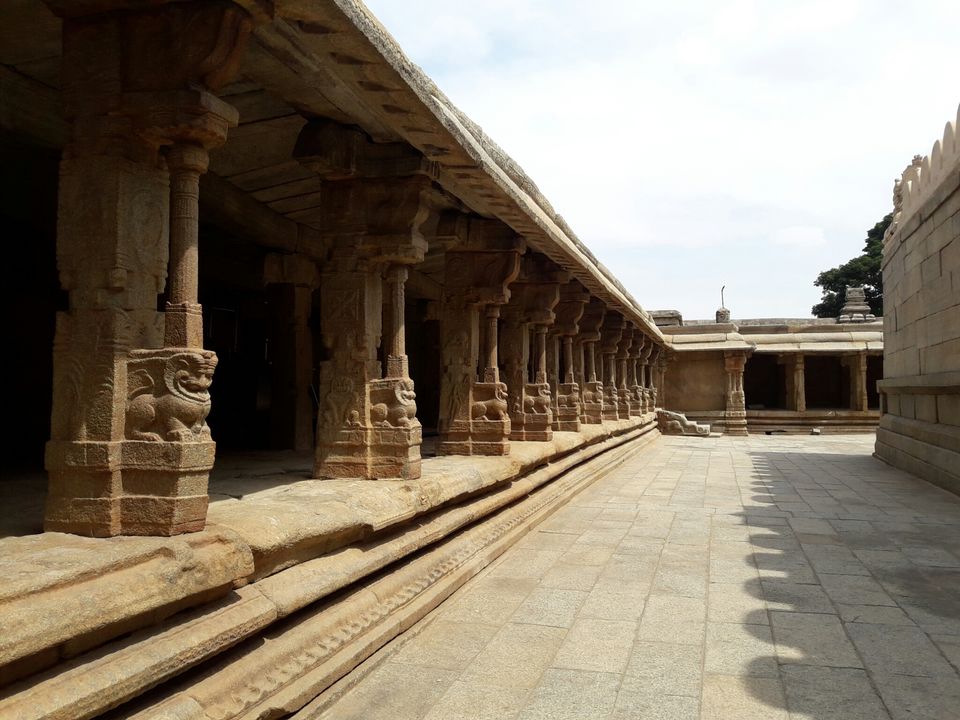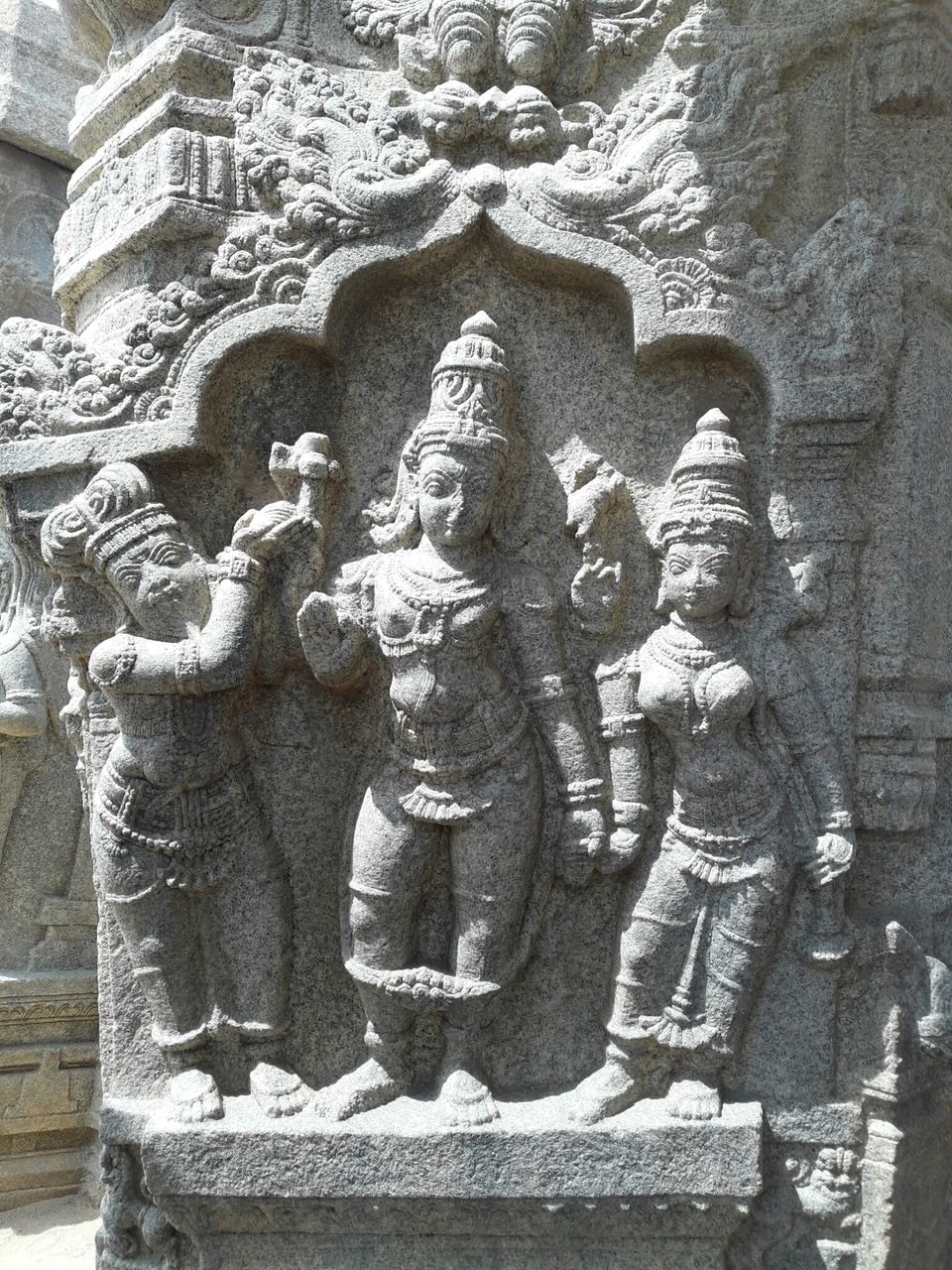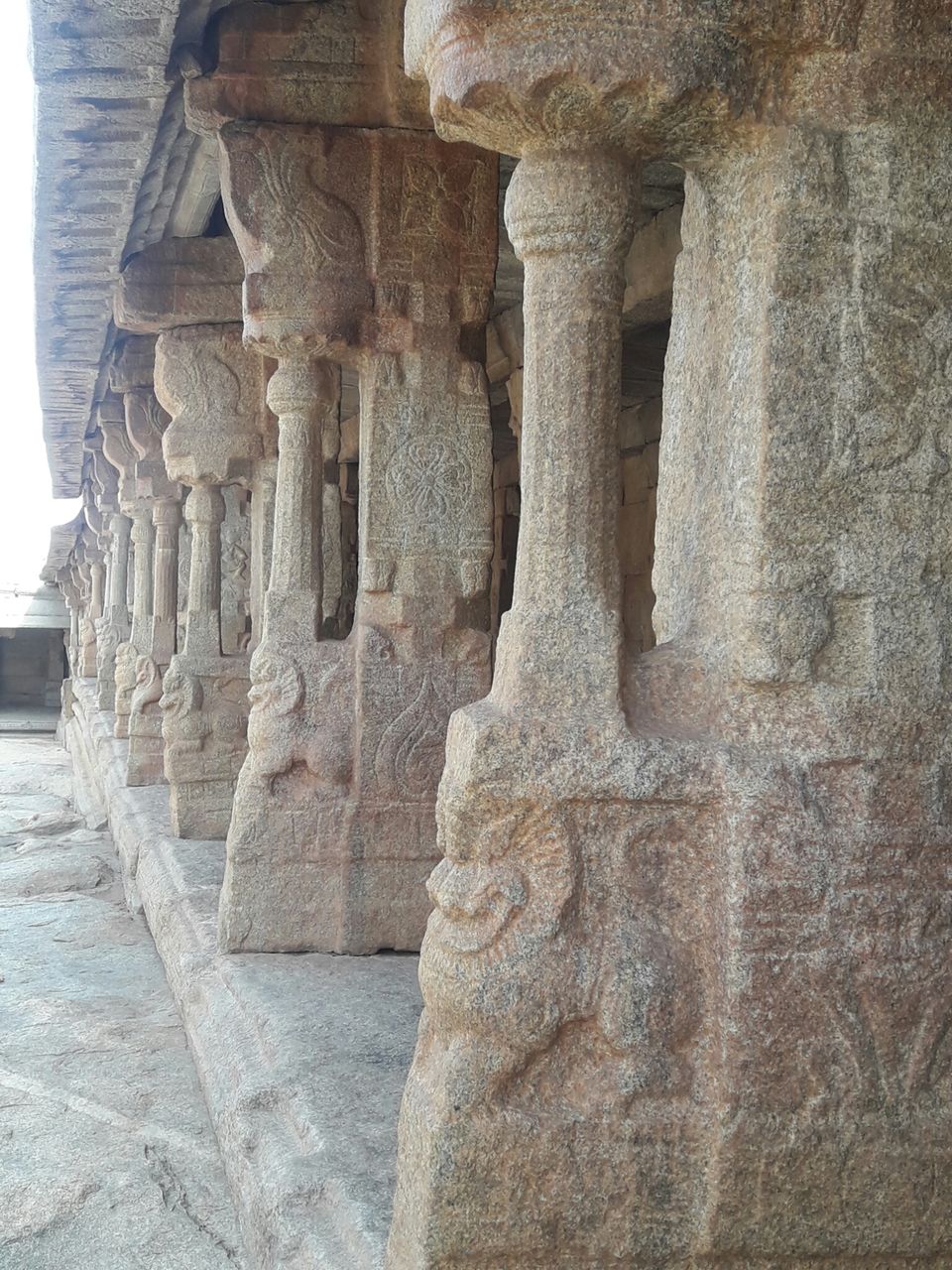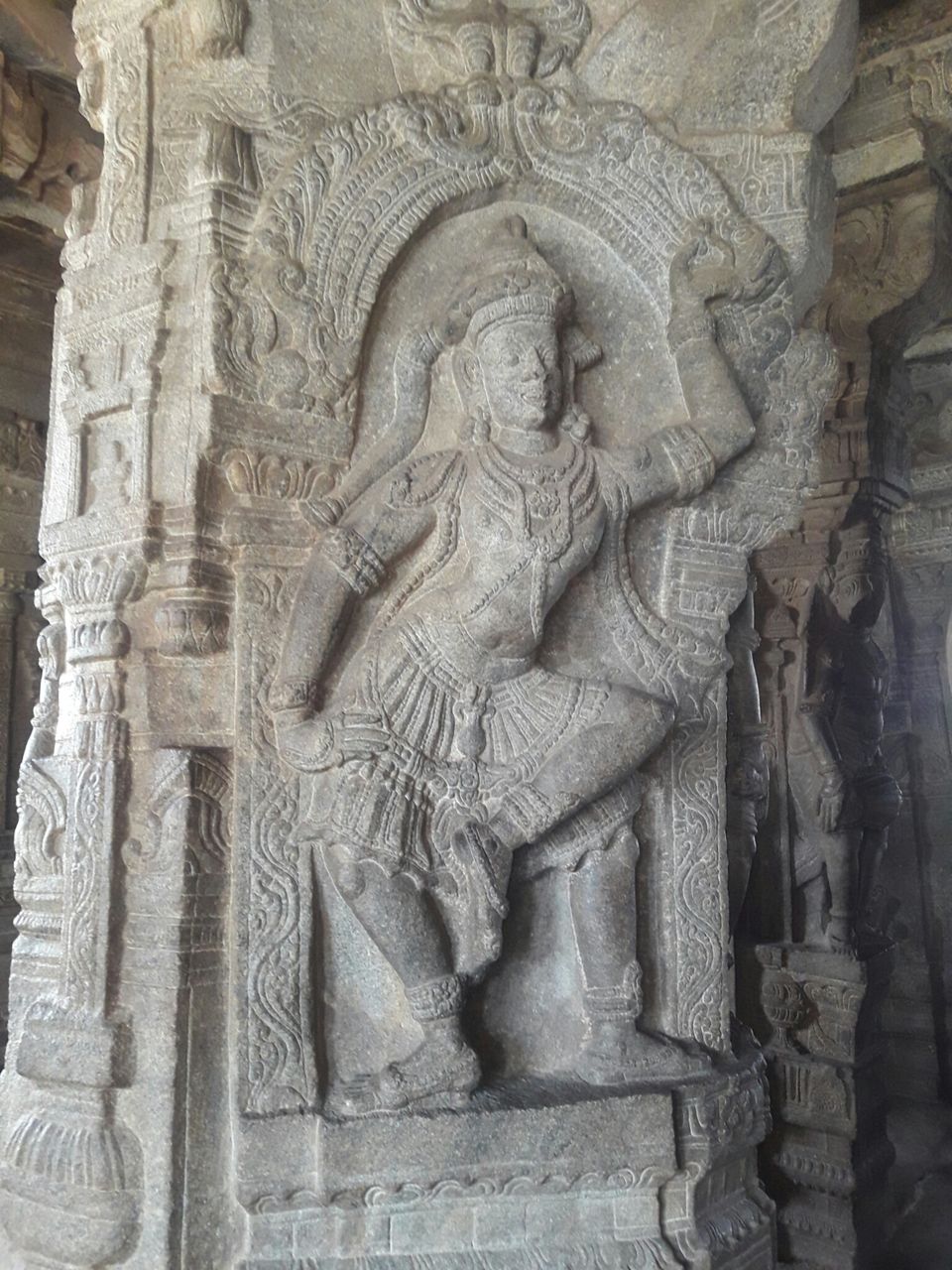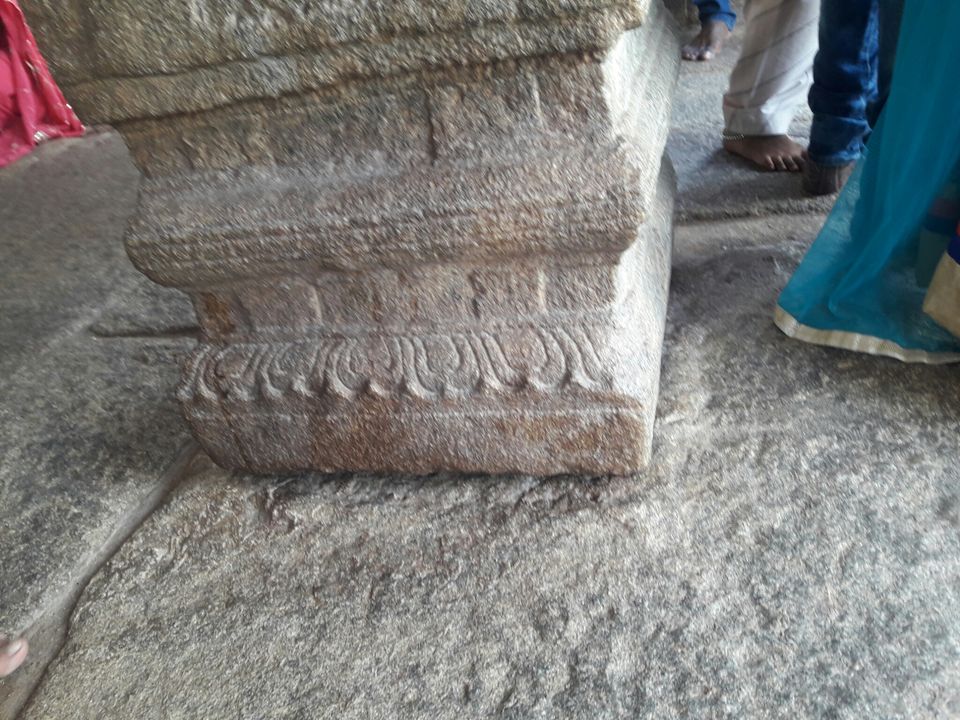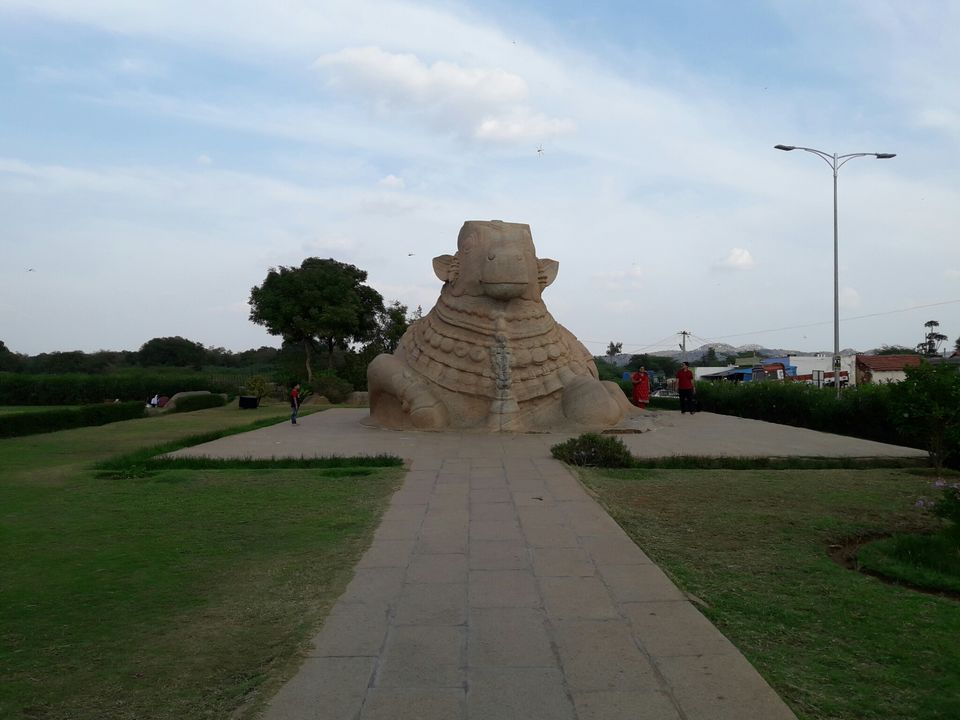 Its was a Sunday morning , my wife and three of my friends started our journey to Lepakshi from Bangalore. Its a one day trip, we took Vijaywada passenger from Bangalore Cant. station at 9:45 am to reach Hindupur. The scheduled time was 10:30 am but train was late so we reached Hindupur around 11:00 am.
Hindupur is the nearest station to Lepakshi. It is 15 km far from Lepakshi. Local transport like auto and bus are available to reach Lepakshi from Hindupur. We took one auto , it took RS.200 to drop us at Lepakshi.
The auto dropped us in front of Veerabhadra Temple, the temple was built by Viranna and Virupanna, is dedicated to Veerabhadra. It is an example of the Vijayanagar architectural style. In Veerabhadra temple you will find the famous hanging pillar, which is one of the main attraction. For more information check wiki link.
We spent about 3-4 hours inside Veerabhadra temple as its was too hot outside. After relaxing we went back side of Veerabhadra temple there is a old pond which was the part of the temple long time back. There we met with one person who showed us how to collect silk from silkworms and the whole process of making silk. One more thing Lepakshi is also famous of Silk Sarees.
Next we went to see the Nandi, which is about 200 mt far from Veerabhadra temple. It is a huge Nandi bull made of a single granite stone. It is 4.5m high and 8.23m long. The big granite bull is on the main road, about 200 meters from the temple. It has been positioned such that it faces the shivalinga shielded by a huge serpent inside the temple. It is the second largest monolith in India, after Gomateshwara.
While returning we went to a Mudireddipalli near Hindupur railway station which we came to know from that man, as all of us want to check and see the Silk sarees of Lepaskhi silk. And as a result we bought Silk Sarees from local people, they make Silk Sarees in their home, which is very cheap compared to the price in Bangalore.
Now its time to return , we took train to Bangalore from Hindupur station at 7:30 pm and reached by 10 pm.
Frequent searches leading to this page:-
hindupur lepakshi temple, lepakshi in andhra pradesh, bangalore to lepakshi train, bangalore wikitravel, lepakshi temple hanging pillar wiki