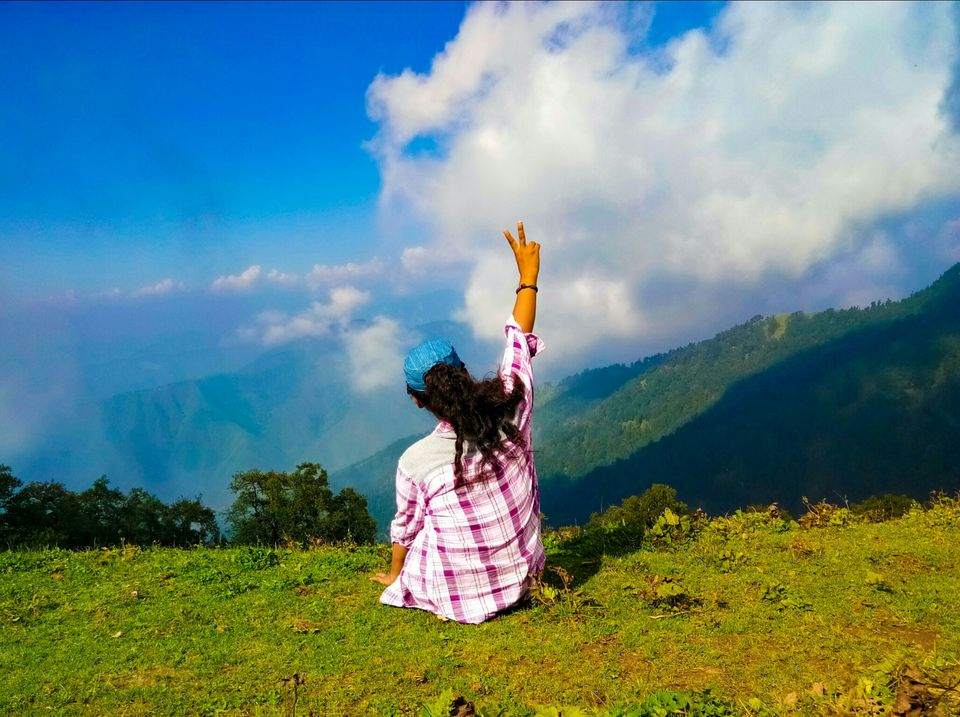 Travelling is something that I love the most. Whenever I come across any travel pictures or any articles related to traveling on the social media or anywhere, I'm always like 'Mujhe bhi yaha jaana hai' (I also want to go there).
My best friend and I, we both love travelling. We have a big wishlist.
But now, we are just 18, college students and belongs to a middle class family.
Whenever we plan a trip, it was always ended up by 'Itne paise nhi hai, savings karte hai fir jayenge' and savings never happens. But the travel bug has already bitten us. We were totally fucked up with life and badly need a break so we finally decided to take a trip.
Oh, but we only had Rs.2000 in our pocket. We didn't stop and took it as a challenge because luxury travel is not everything.
We wanted to go for trekking. So, we chose NAG TIBBA TREK near Mussoorie. This time we didn't want to travel as a tourist but as a traveller.
ABOUT NAG TIBBA
Nag Tibba is a two days trek which is around 75kms from Musoorie and 351kms from Delhi.
It is basically a less known but the best weekend trek for someone around Delhi
It is the highest peak (9,915 ft) in the Nag Tibba range of the Garhwal Himalayas.
Level of trek - Easy to Moderate
2 GIRLS ON A TRIP !
We both were feeling odd because it was the first time we were going alone without our family or group of friends.
But, the time when we reached bus stop suddenly the odd feeling got converted into excitement.
So here our journey begins.
We boarded an overnight roadways bus to Dehradun from Kashmere Gate ISBT.
Time - 10pm
Fare - 276
Around 4am we reached Dehradun ISBT.
From here we took a sharing auto to Dehradun railway station.
Fare - 15
There is a bus stand there from where we took the bus going to Nainbagh. (Make sure you board an early morning bus to reach there at time)
Bus Time - 6:30am
Fare - 127
We reached Nainbagh around 9:30am
From Nainbagh shared jeeps are available for Pantwari (from where the trek begins) and it hardly takes 1 hour.
Fare - 30
Pantwari is a very small village. There are no luxurious hotels there. You will only get normal rooms like a homestay. We got a room there in 500 for a night. Though we didn't bargain but you can if you want to. We took room for two nights as we decided to summit our trek in one day. On that day we did complete rest. In Pantwari, there are many shops available for food and for your basic requirements. Also if you are willing to camp then rent a camp from there as you won't find any camping source upwards. I guess the rent of the camp is about Rs.500 along with sleeping bags.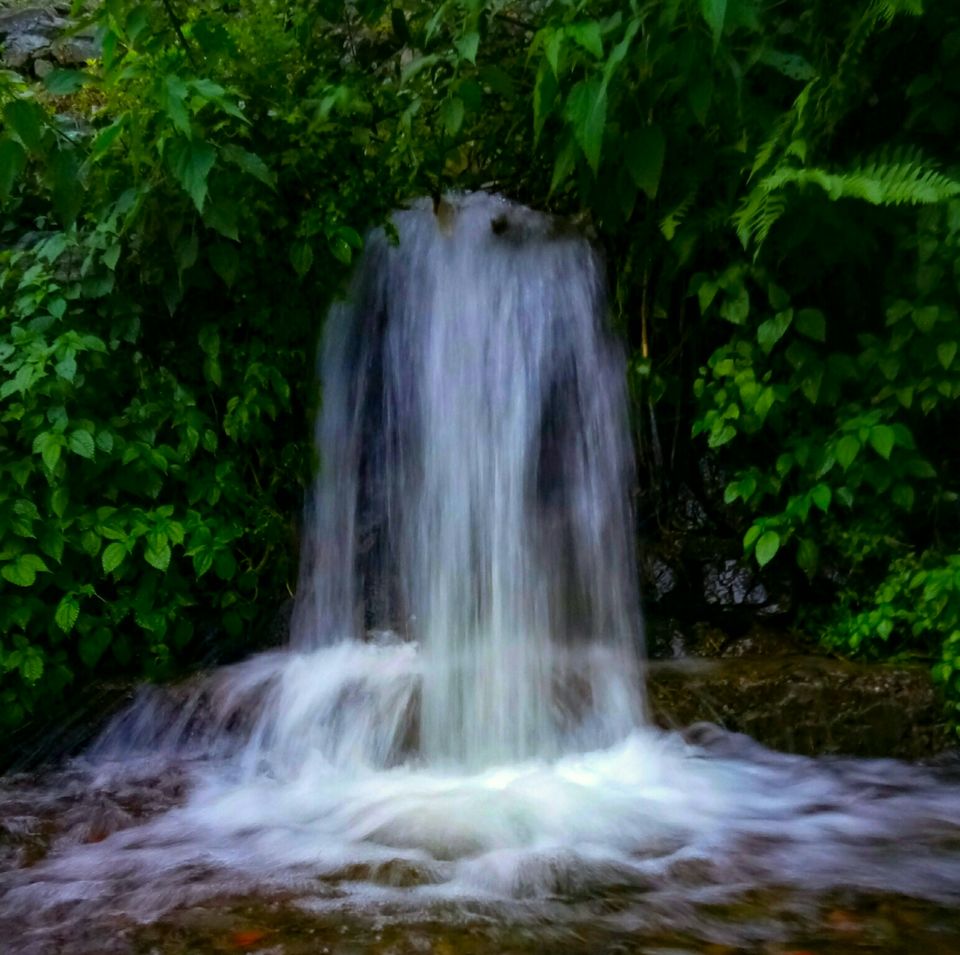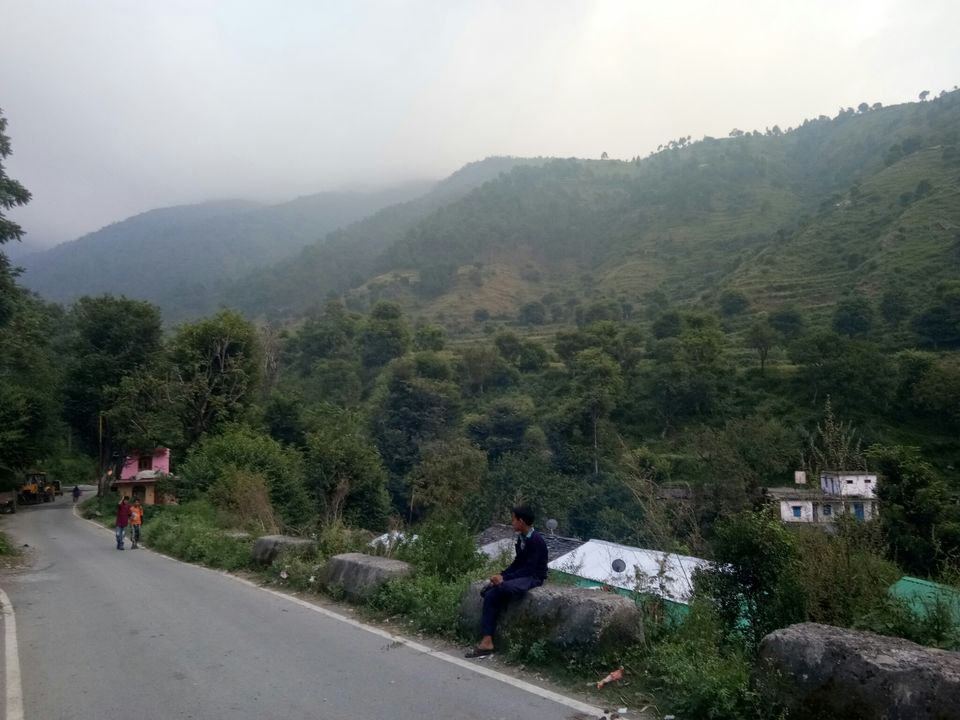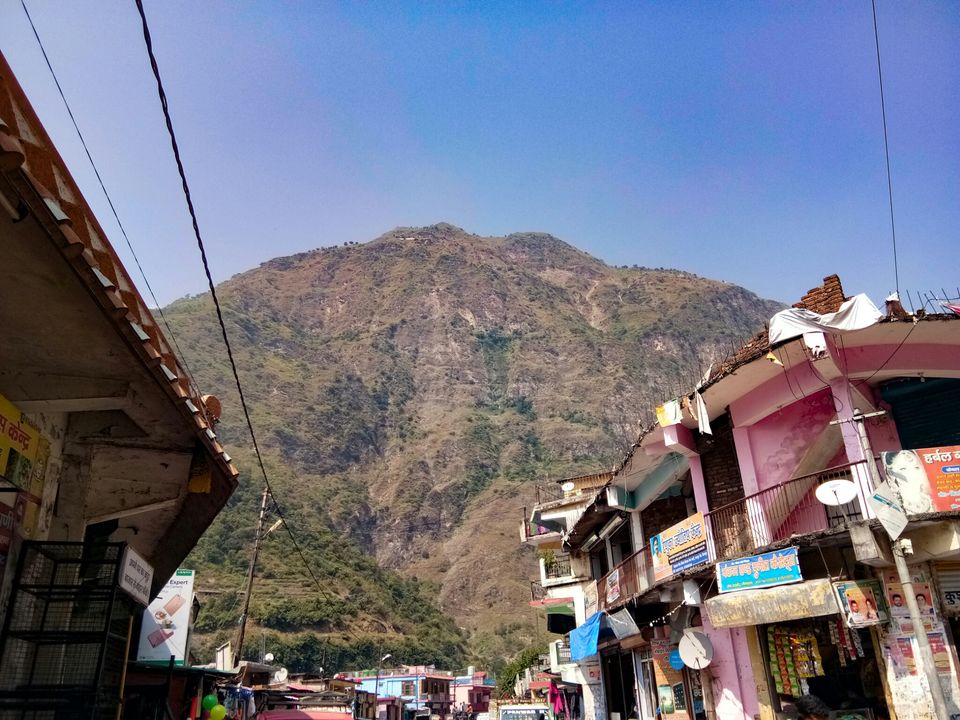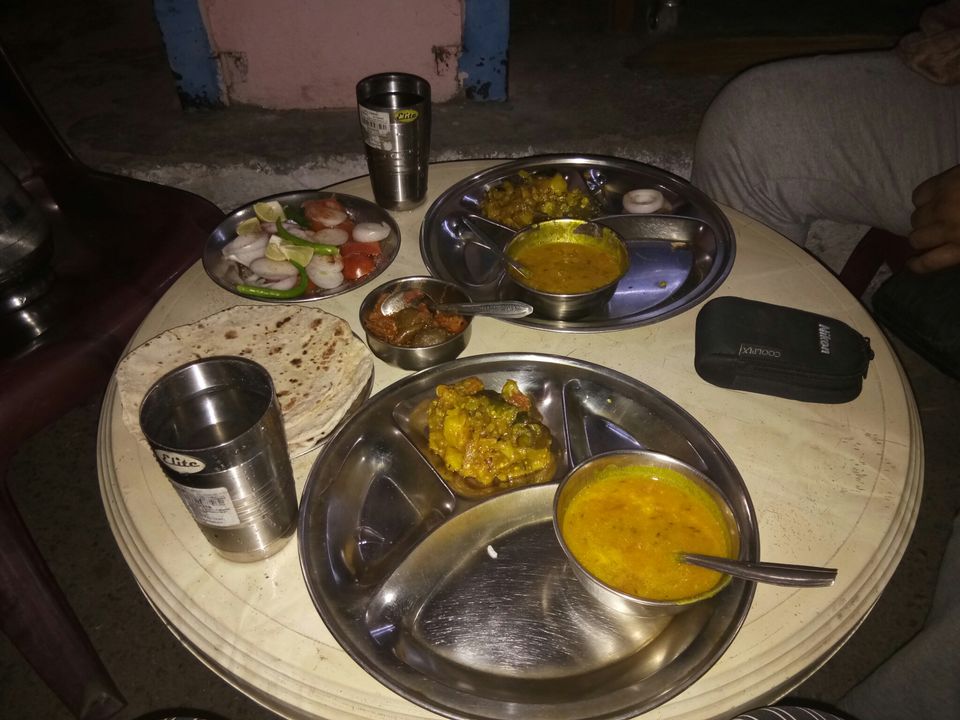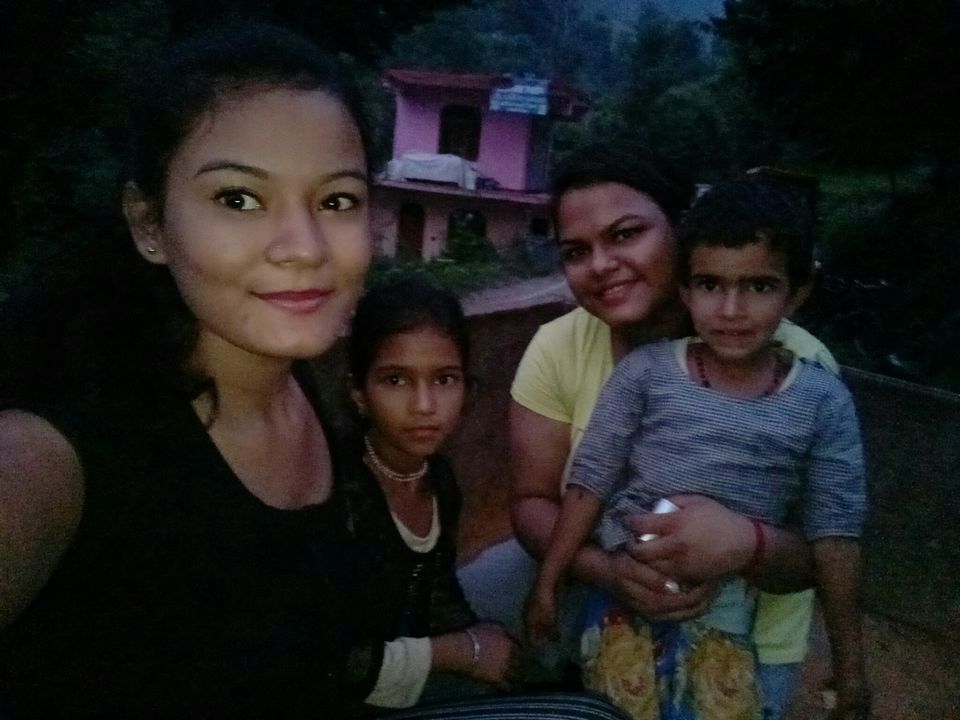 Early morning, at 7am, we started our trek. We didn't hire a guide but I advice you to hire if you are alone as the way gets very confusing sometimes, you may get lost. But don't worry, you will meet a lots of locals in your way who will definitely help you. We met a girl named 'Meenu'(local of Pantwari) she guided us a lot. Till the goat village she was with us and then she left for her work. After taking a lots of breaks we finally reached base camp. The base camp is beautiful. It is filled with pudina. PUDINA PUDINA EVERYWHERE ! Haha !
There, we ate our lunch and then continued towards the top. The way wasn't easy. It gets steeper and steeper. The way from base camp to the top is from between the jungles and the path is like slippery and full of stones. We two were alone. Not a single person was seen there. We didn't stop and continued. At a point, we saw a big broken tree on our way. We couldn't find any way to cross it. After thinking a lot and waiting there for around half an hour we decided to go back down. It was such a bad feeling for me. I wanted to go on the top. But then something happened. We saw a family of four people coming towards us. We joined them. When we again reached at that broken tree, the uncle with us found the another path which was from the back side of it. Sometimes we walked on the path and sometimes we climbed the rocks for shortcut. We were lost. We didn't know where to go. We tried to find the direction by seeing the blue sky. Finally after walking a lot we were on the top. We can see the snow-capped Himalayas from there. The view was breathtaking. There were two people coming towards us. We asked them about the Jhandi peak which is the final summit of nag tibba. They lied to us and said that it is not here, it's there(he means that we are on the wrong top and it is on the top of the another mountain). After spending some time there we trekked downwards and meet two men. They were trekkers. They asked us about our experience. They told that Jhandi is just 300m away from there where you guys were. I felt very very bad. We were almost there. They said, 'Don't worry'. You were on the top. You had reached there that means you already summited your trek. I felt motivated.
While coming down, we were like 'Andhera hone wala hai aur jungle ka raasta hai, kaise pohoch payenge hum' ? Then after some time I heard a voice. The girl was calling me. She was 'Meenu'. I swear, she was a blessing to us. She asked us to join her as she was also going to Pantwari. We joined her. Sun sets and the way became darker. We were still in the middle of forest. The torch of our mobile phone was the only source of light. Very bravely we kept on going and finally reached Pantwari. We were very thankful to Meenu. If she was not there with us, we would have lost.
We reached Pantwari around 7:30pm.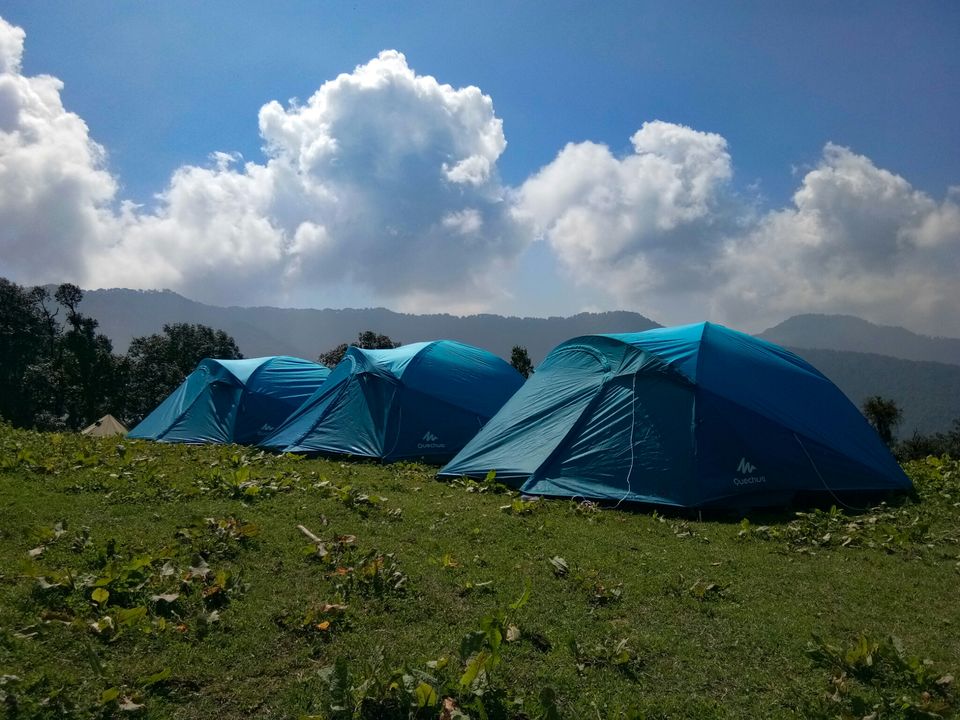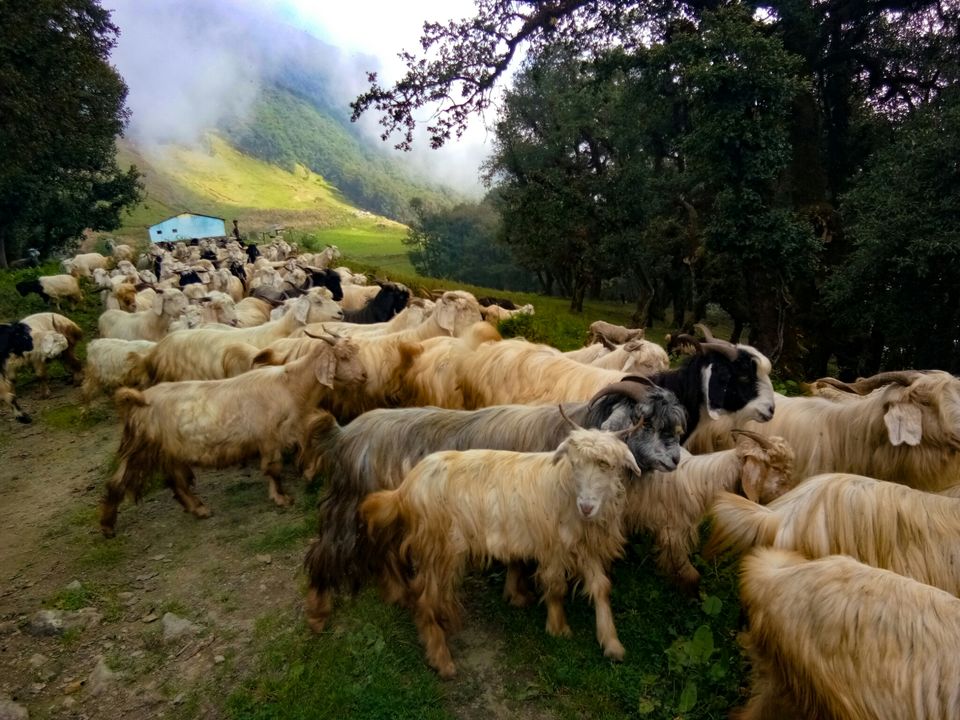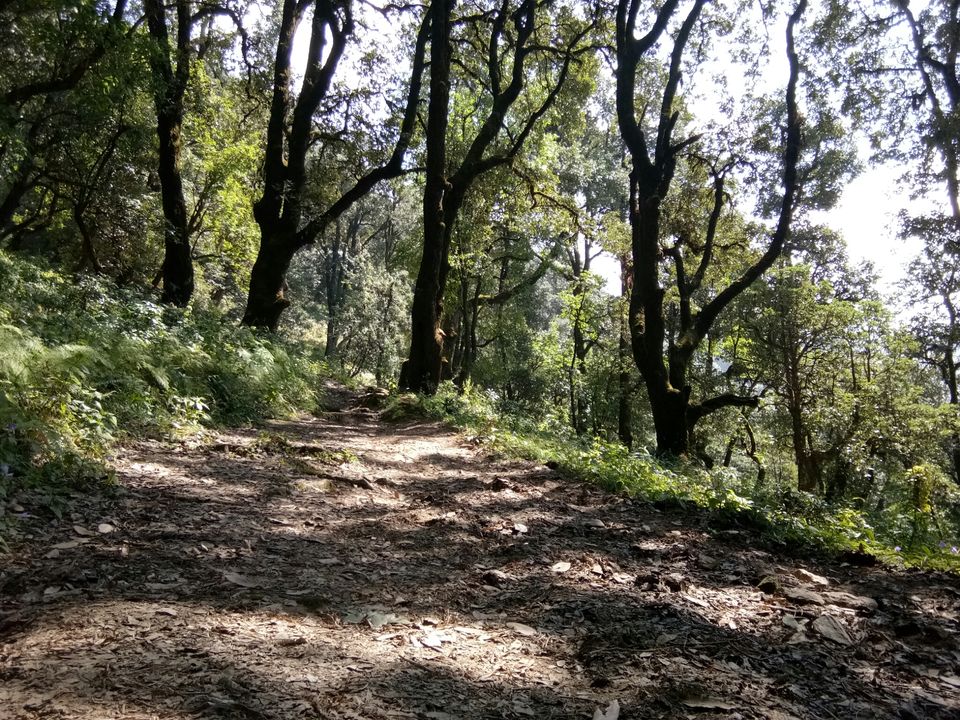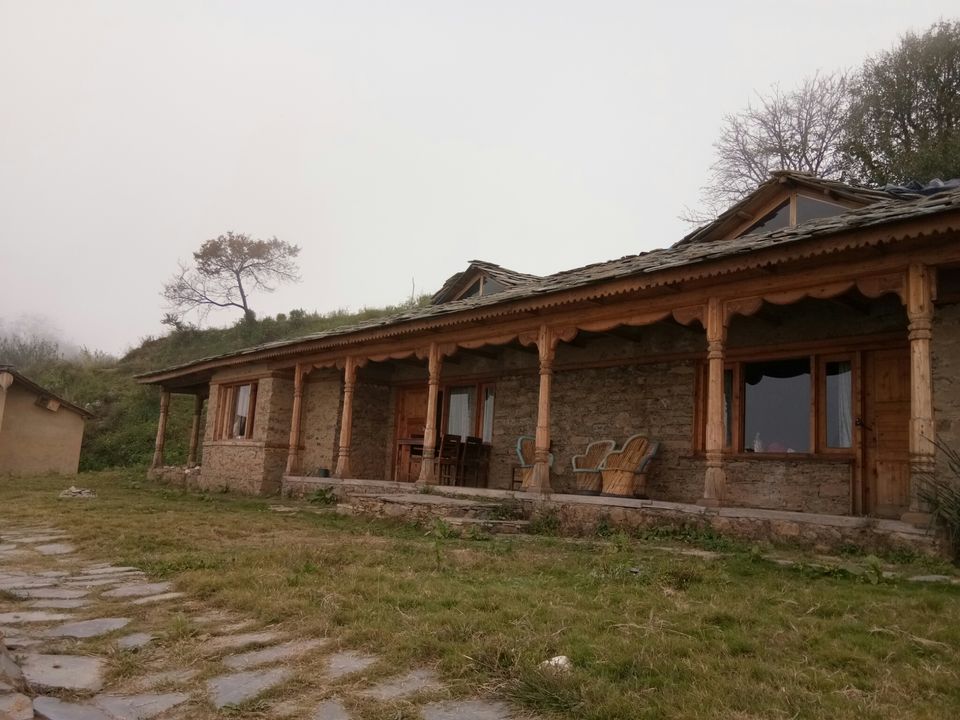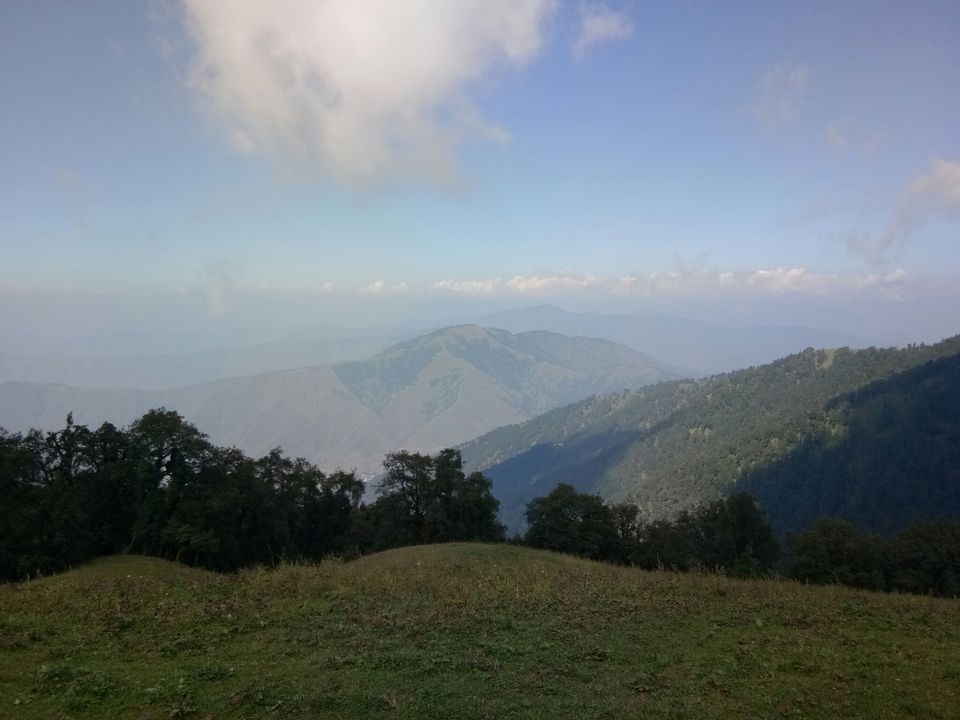 Way back to home !
Next morning we were all set to go back though we didn't want to. Who wants to go back when you were living in such a peaceful environment. But we have to go.
(Pantwari to Nainbagh - Rs.30
Nainbagh to Dehradun Railway - Rs.127
Dehradun Railway to Dehradun ISBT - Rs.15
Dehradun ISBT to Kashmere Gate ISBT - Rs.276
Food - Depends on what you eat.)
I will never forget NAG TIBBA. This was the journey where I found myself.
I learnt,
'Zaroori nhi ki hamesha zindagi hamare hisab se chale, Kabhi kabhi hume apne aap ko bhi uske hisab se dhaalna padta hai aur saari pareshaaniyo ka saamna karke aage badhna hota hai'
This is all what Nag Tibba had taught me :)